My name is Lusanda and I'm from South Africa
🇿🇦

. I'm a student at the University of Borås, where I'm studying a Master's in Fashion Marketing and Management.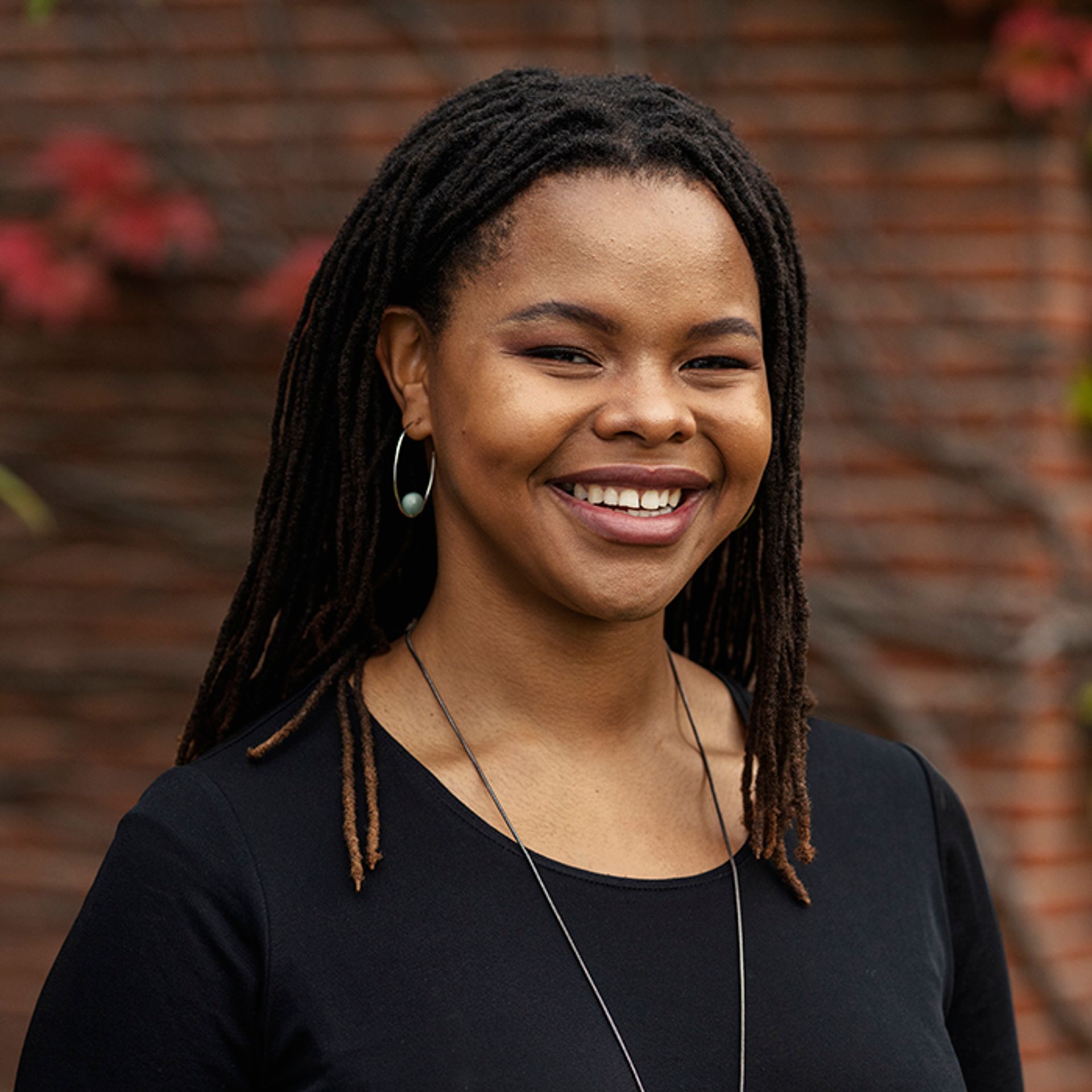 Hello! Hej! Sawubona!
I am very excited to be in Sweden and to be part of the Study in Sweden team! It's been a couple of years since I started telling my friends at home in South Africa about my crazy idea to study in this beautiful country so it's honestly a dream come true to be here!
I am passionate about many forms of creative expression, including drawing, dancing and singing but to summarize – fashion is my discipline, music is my love, and cooking is my therapy. I'm very eclectic and love contrasting flavours, styles, sights and sounds so I'm always open to new experiences, and they're even better when I get to share them with my friends and of course, with YOU! All of these elements and the breathtaking nature, quality of education and opportunity to engage with sustainability and innovative solutions is what attracted me to Sweden. I'm eternally grateful to the Swedish Institute – they awarded me the scholarship that helped to make this once in a lifetime adventure come to life! I'm currently studying a masters in Fashion Marketing and Management at The University of Borås, with an emphasis on sustainability – so my fashion tips will come with a much needed twist with what is better for the planet, the people who make it and of course YOU!
It's my first time travelling outside of Africa so I'll be learning a lot and I'm happy to answer any questions through the blog or our instagram page to the best of my knowledge. Stay tuned and let's learn together!
MSc Fashion Marketing and Management at the University of Borås
Past Ambassador
Lusanda was a digital ambassador between 2019-2021 and is not available for answering emails and comments on posts.