Learn Swedish
The hardest thing about learning Swedish in Sweden? Actually getting Swedes to speak Swedish with you.
👀
Yep, it's true. But here's the deal. We speak excellent English. And we love to speak it. So you don't actually need to learn any Swedish to survive outside the classroom.

Having said that, you'll definitely feel more at home if you do learn a little bit of Swedish during your stay – it is our official language after all. 🤗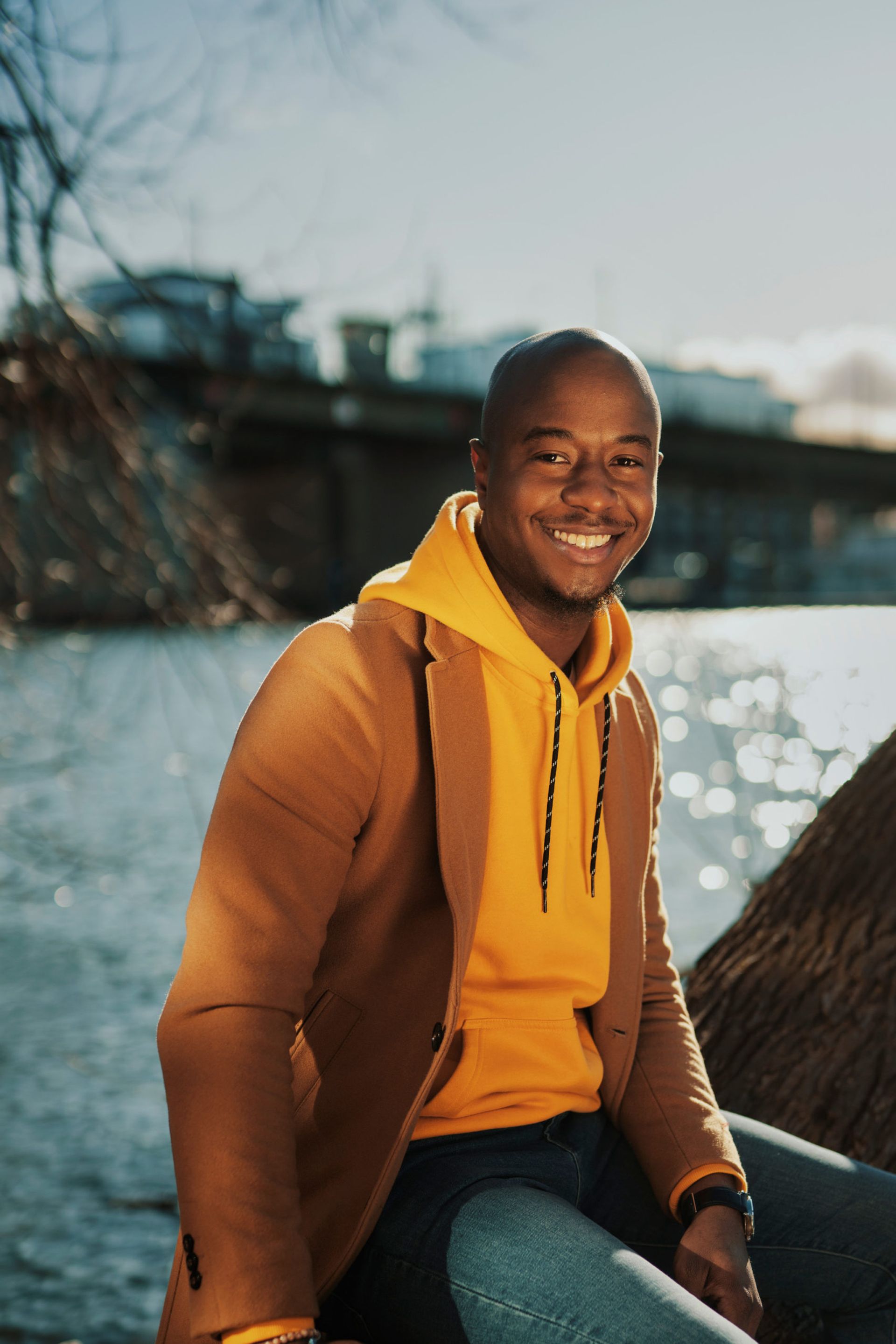 Sanjay, Malmö University
"It's always a great experience to learn something new, I can't wait to say 'Jag pratar Svenska!' and it being 100% true"
Learn Swedish online – from wherever you live.
You don't actually need to be in Sweden to learn Swedish. And the best part? There are loads of free options.
Free Swedish language resources:
You can also find paid online courses, offered by private organisations. And you'll find courses that'll suit your level, whether you're a beginner or a more experienced speaker.
"I completed my high school studies here. During that time, I had a part-time job too. I only had a couple of months of formal Swedish education, but I now speak Swedish very well and most of it I learnt from my colleagues" – Ebtisam, Linnaeus University.

Photo: Oskar Omne
Study Swedish – in Sweden.
Whether you're a complete beginner or know a little bit of Swedish, we've got courses that'll suit you.
Want to learn Swedish during your time here? Then you're in luck! Most Swedish universities offer Swedish courses for complete beginners. And private organisations and companies have Swedish courses too.
Got a place at a Swedish university?
🥳
You might be able to take a basic Swedish course on the side of your studies. Check with them to see what they offer international students.
Want to take a Swedish-taught programme but your Swedish isn't quite up to par?
A couple of Swedish universities offer qualifying Swedish courses. They're full-time, one-year programmes.
Adult-education & private options.
You can also find Swedish courses at adult education associations, such as Folkuniversitetet ↗️ or Medborgarskolan. ↗️ And what kind of courses can you expect? Well, that depends really. Some offer only language instruction. Others might have things like social activities included. 
We like the sound of that. 😃 You'll find courses at several Swedish universities that'll get you there.
You can also have a look at courses in Swedish as a foreign language – "Svenska som främmande språk" – at Antagning.se ↗️ or Universityadmissions.se. ↗️

But courses in Swedish as a second language – "Svenska som andraspråk" – are usually for more experienced Swedish speakers who want to become Swedish language teachers. 👨‍🏫
Want to spend your summer in Sweden? And pick up Swedish while you're at it? 👍🏼 Well, you've got a few options to choose from.
Already studying Swedish?
You could take a look at the Swedish Institute international summer courses. ↗️ They're taught at folk high schools – "folkhögskolor" – all around the country. But these courses aren't for beginners – you'll need to show that you've studied Swedish for 100 hours or more to get in.
Study Swedish at a university outside of Sweden.
🌏
Duolingo not your thing? Then you should look into taking a Swedish class at a university near you. Did you know that Swedish is taught at 220 universities in nearly 40 countries? Find a university that teaches Swedish. ↗️