Fees & costs
Studying abroad is a big investment of your time. And your money.
💸

And this is exactly what it'll cost you to study here.
We know money's an important topic. And we want to be as up front about what to expect as we can. So you know what fees you'll pay. And what it'll cost to live here. And since Sweden isn't, let's say, the cheapest place in the world, you'll need to prepare your budget in advance.
You'll pay SEK 900 to apply to study in Sweden.
Okay, so it sounds a lot. But you'll only pay SEK 900 when you apply on Universityadmissions.se. ↗️ Even if you apply for one or four or eight programmes.
Average tuition fee? About SEK 129,000 per academic year.
But one year's tuition fee could be as low as SEK 80,000. Or as high as SEK 295,000. 😮 And exactly how much you'll pay in tuition depends on the university and the programme. You can find the cost of tuition fee on each programme's webpage or on Universityadmissions.se. ↗️
For these subjects, you're looking at around SEK 80,000 – 110,000 per year.
These programmes cost a little more. You'll pay from SEK 120,000 – 145,000 per year.
Yep, these programmes are at the higher end of the scale. Tuition fees for architecture or design range from SEK 190,000 – 295,000 per year.
You can apply for scholarships.
Yeah, studying in Sweden costs. Quite a lot. But there are loads of available scholarships in Sweden too. Most of them will cover the cost of your tuition. And some of them will cover tuition and living expenses. Amazing, right? Yeah, we like international students. A lot. 🤗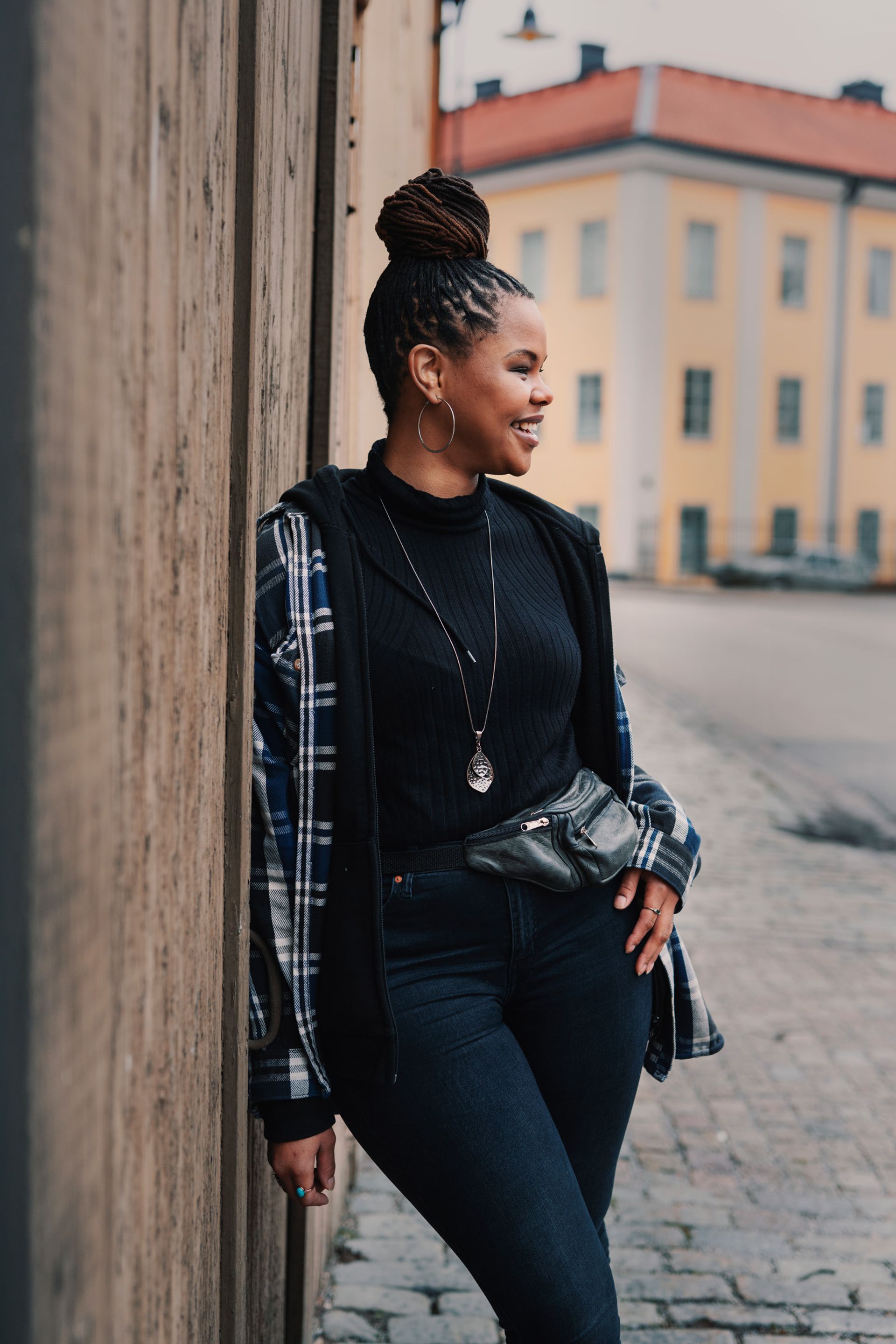 Lusanda, University of Borås
"The SI scholarship sounded like a dream come true because they cover tuition fees, insurance, and living costs. And I was inspired by what the scholarship stood for, as they seek out the global leaders of tomorrow, provide a Network of Future Global Leaders and provide support to the contribute to the UN 2030 Sustainability Goals"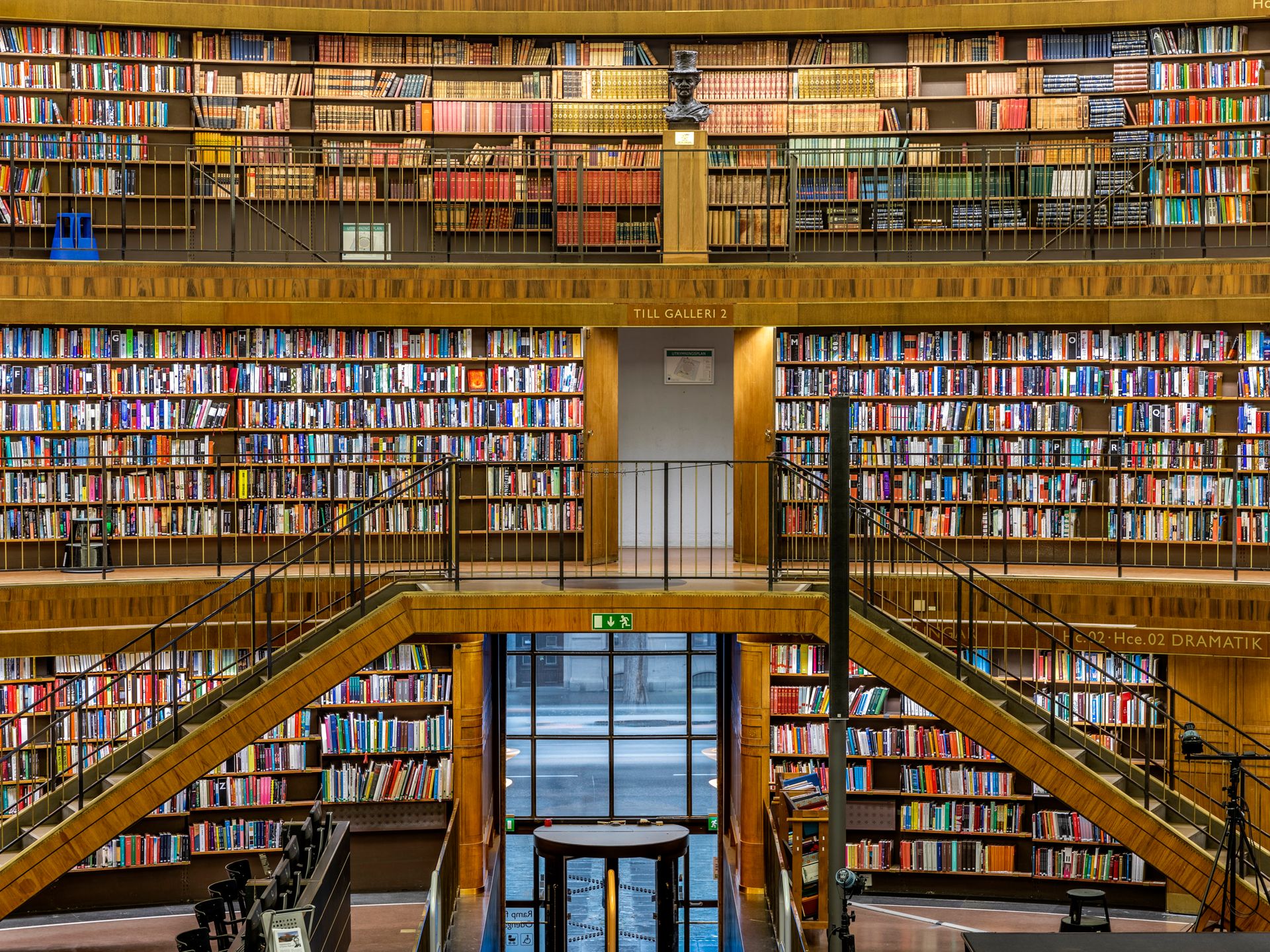 "Check the library for textbooks before you buy them. And you ask your university library to order texts as an eBook, so you can access the texts for free" – Emma, Stockholm University.

Photo: Jann Lipka/imagebank.sweden.se
You'll need around SEK 9,450 per month to cover all of your living costs.
Yeah, Sweden is expensive. And you might find your monthly costs are higher than where you're from. We'd say that housing will take up the largest chunk of your costs. But exactly how much you'll need each month will really depend on you. On your lifestyle. On your habits. And also, on where you live.
You might need to spend SEK 750 per month on course textbooks.
But it depends on the subject. Studying law or natural sciences? You might need to pay more. But don't worry. There are ways to keep these costs down. Like using the library. Or buying second-hand course literature. And students often pin up notices on campus, advertising their old textbooks for a discounted price.
Want to join the student union? Your membership fee could range from SEK 50 – 350.
If you join one, you'll get access to student activities and student discounts. But the membership fee varies from university to university. So check with your local student union about what you'll pay.
We've broken it down for you:
Food: SEK 2,500
Accommodation: SEK 4,500
Local travel: SEK 550
Phone/internet: SEK 400
Miscellaneous: SEK 1,500

Total: SEK 9,450