Health insurance
Healthcare here without insurance is, well, crazy expensive.
😲

So before you move, make sure you know if, or how, you're covered.
Just so you know, health insurance guidelines vary depending on how long you'll be here. And on your citizenship. So check the top of the page. 👆🏽 See your home country's flag there? Yes? Great, keep reading. Is it wrong? Change it now so you get the correct info for you.
PhD student? Just a heads up. The insurance info here isn't for you. So scroll right to the end and learn about our healthcare system. And check the health insurance information for PhD students on your university's website or contact the Swedish Social Insurance Agency. ↗️
Do I need to arrange health insurance before I move?
Maybe. But it depends. On how long your programme is, how long you'll be here. But one thing's for certain. You'll need to take out insurance to cover your journey. ✈️ Just in case something happens.
With it you'll have access to the same health benefits – and pay the same patient fees – as Swedes. And might pay around SEK 150-250 for a doctor's appointment, depending on where you live. Not bad, eh? So after you get here, register in the Swedish Population Register. When that's approved, you'll get your personal identity number.

But it might take a while to get it. So it's worth having insurance coverage for the time you spend here before you receive your personal identity number.
If your residence permit is valid for less than one year, you won't be able to get a Swedish personal identity number. And, well, that means you won't get automatic access to health insurance here.
But your university might provide you with a health insurance plan.
Many universities offer health insurance coverage through the Swedish State Insurance Agency's (Kammarkollegiet) plan. Not sure if they offer it? Get in touch with them to check.
Camilo, University of Gothenburg
"The health system here can be very different from yours. So, try to find out how your insurance (or the one you get) works with the system here"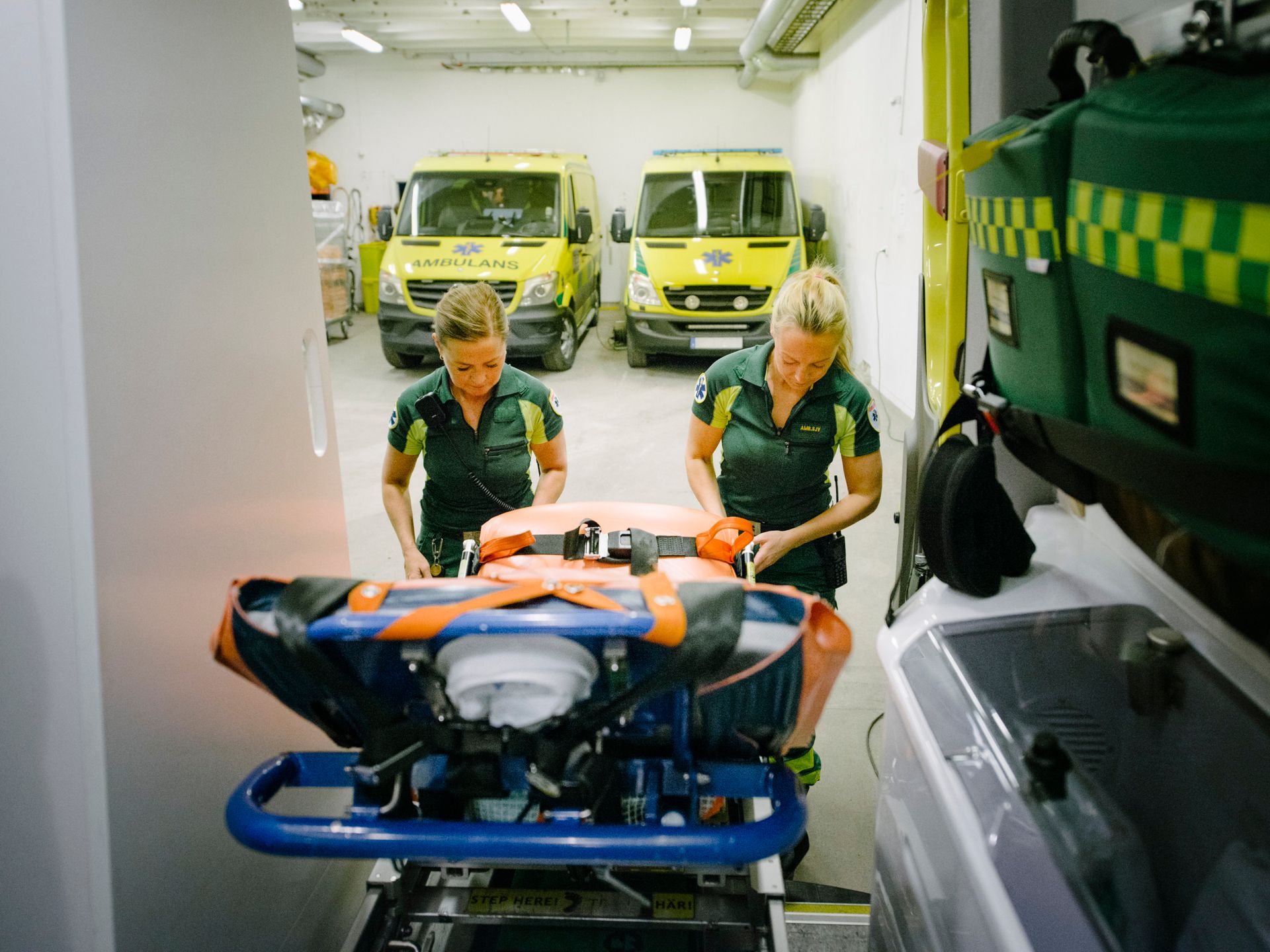 "Upon hearing I'd have to pay to see the doctor here at the vårdcentral, I was a little taken aback. But the price I paid (SEK 150) to see the doctor was entirely worth it" – Emma, Stockholm University.

Photo: Helena Wahlman/imagebank.sweden.se
Get to grips with how our healthcare system works.
Chances are, you'll need to test out our healthcare system 🏥 while you're here. So you need to know how it works. How to access the right medical care. And be aware of any challenges you might face.
Need to see a doctor? Make an appointment at your local healthcare centre.
And you can search for your nearest health centre on 1177.se ↗️(heads up, it's in Swedish). But, erm, it can be a bit challenging to actually make an appointment. (Well, we didn't say our healthcare system was perfect, did we?) Especially if you don't have a Swedish personal identity number yet. And when you call, you might need to wait a while to get through.

Worried about the language barrier? Don't be. Doctors 👨🏽‍⚕️ speak good English here. And interpreters can also be arranged, but you'll need to speak to your local healthcare centre about what options are available.
You'll need to pay for your visit.
Okay, so healthcare is subsidised by the Swedish government. But it's not free. And if you need to see a nurse, or doctor, or go to the hospital? You'll need to pay for it. But how much you pay depends on where you receive care. And for a doctor's appointment at a healthcare centre, you could be looking at a patient fee of about SEK 150-250.
And if I can't make an appointment?
There are other options, don't worry. So if you can't get seen at your healthcare centre, or if you are needing urgent medical care, go to your closest acute care centre –"närakut".
Okay, so 1177.se ↗️ is Sweden's online healthcare service. And you can use it to find your closest healthcare centre. ↗️ Or your nearest dentist. And you can read up on healthcare topics there. Or book a doctor's appointment online (well, if you have a Swedish personal identity number, that is).
Ring 1177 for healthcare advice.
It's free. It's open 24/7. And if you're ill and call 1177, you'll speak to a qualified nurse. They'll guide you on what to do or where to go if you need further medical assistance.
But only in a medical (or other type of) emergency. And if you want to head straight to A&E yourself? Look out for the "Akutmottagningen" or "Akuten" at your nearest hospital. That's where you'll go.
You can pick up prescription and non-prescription medication from any pharmacy.
And pharmacies – "apotek" – sell health and beauty items too. But you'll also find non-prescription medicine, like painkillers, in most supermarkets.

But if you take medication, you should probably stock up at home, so you have an adequate supply before you leave for Sweden.
No vaccinations needed here.
We're not anti-vaxxers, but save your shots. You won't need to get any vaccinations to get into Sweden.
Before you come – get your dental done.
Dental care is super expensive here. Even for Swedes. So you should get a dental check-up before moving to Sweden. You don't want to fork out a small fortune for that filling that could have been sorted out much cheaper back home.