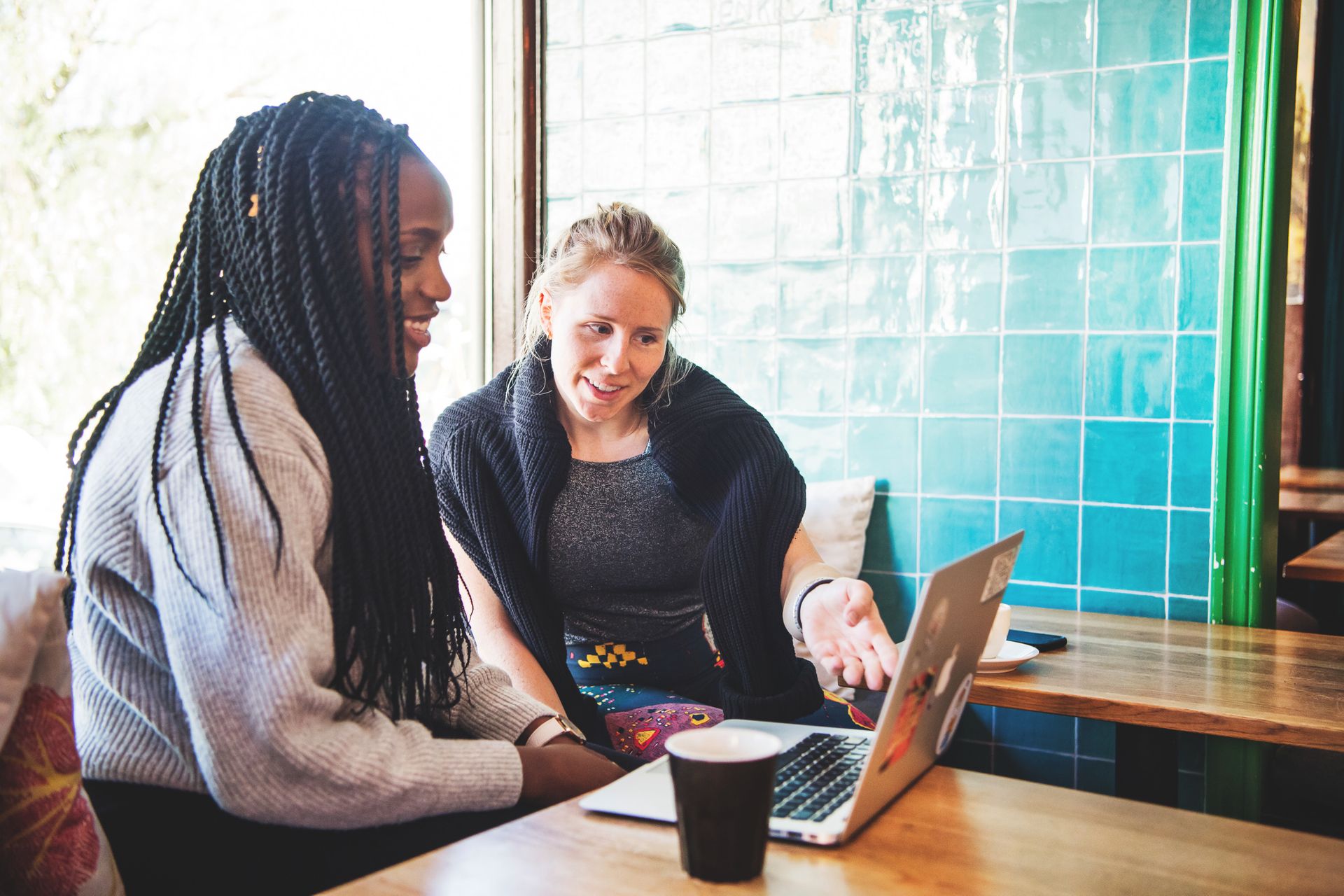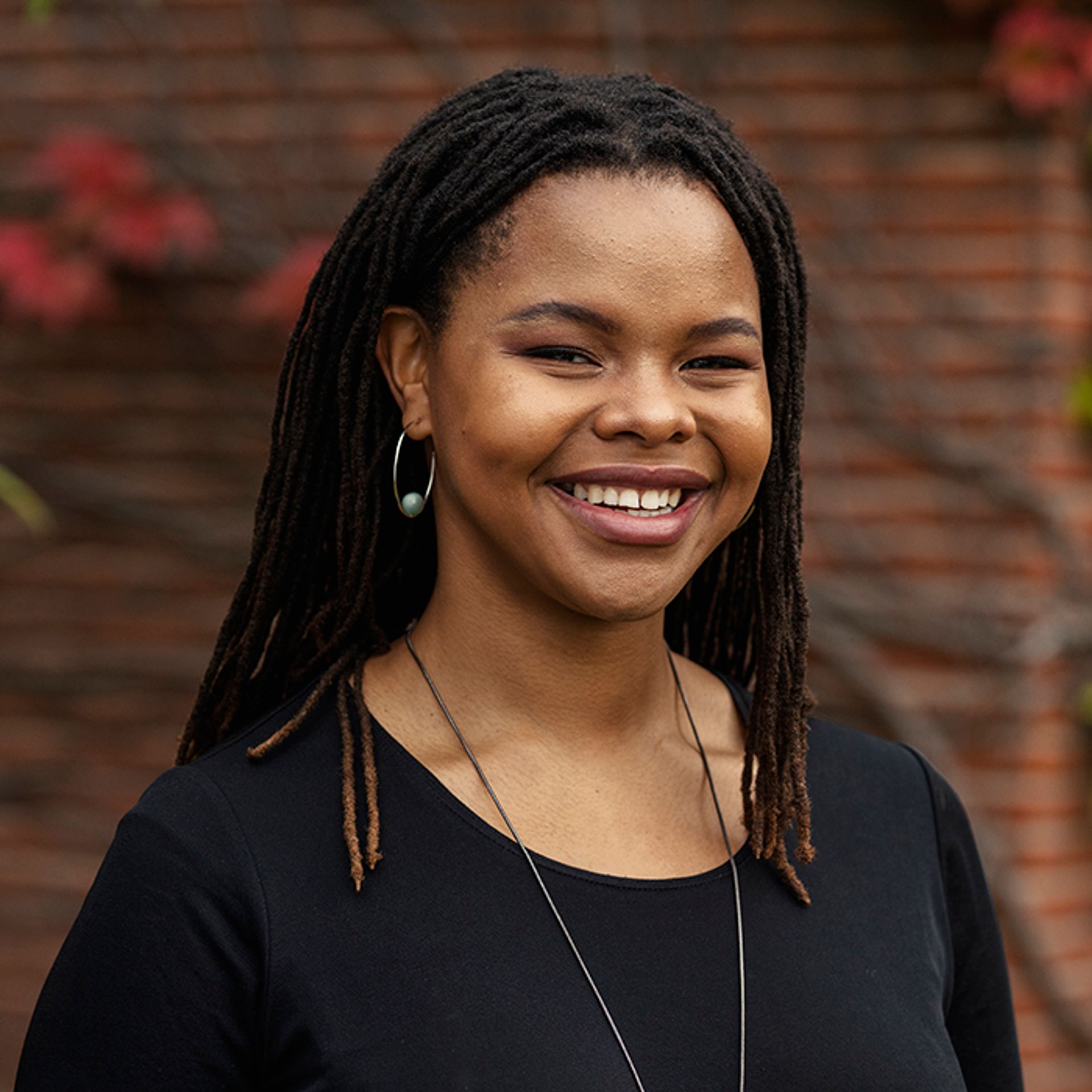 "Do NOT believe every ad on social media is telling the truth" is as trusted advice as "brush your teeth twice a day" and "don't follow strangers into an unmarked van". So how could I possibly have trusted an ad that popped up 3-4 years ago claiming to "pay for your studies overseas!" ???
This sounded like a fishy scam that I would easily dismiss but I can blame opening the ad on my curiosity and a habit of fact checking articles or ads before I denounce them (thank you to the digital era of fake news for inspiring critical thinking). After some investigation I was surprised to find a legitimate website with all the signs you want for a trustworthy operation. A government organisation no-less: the Swedish Institute or SI! So follow me on my story and guide for how I landed up in Sweden from an unexpected start.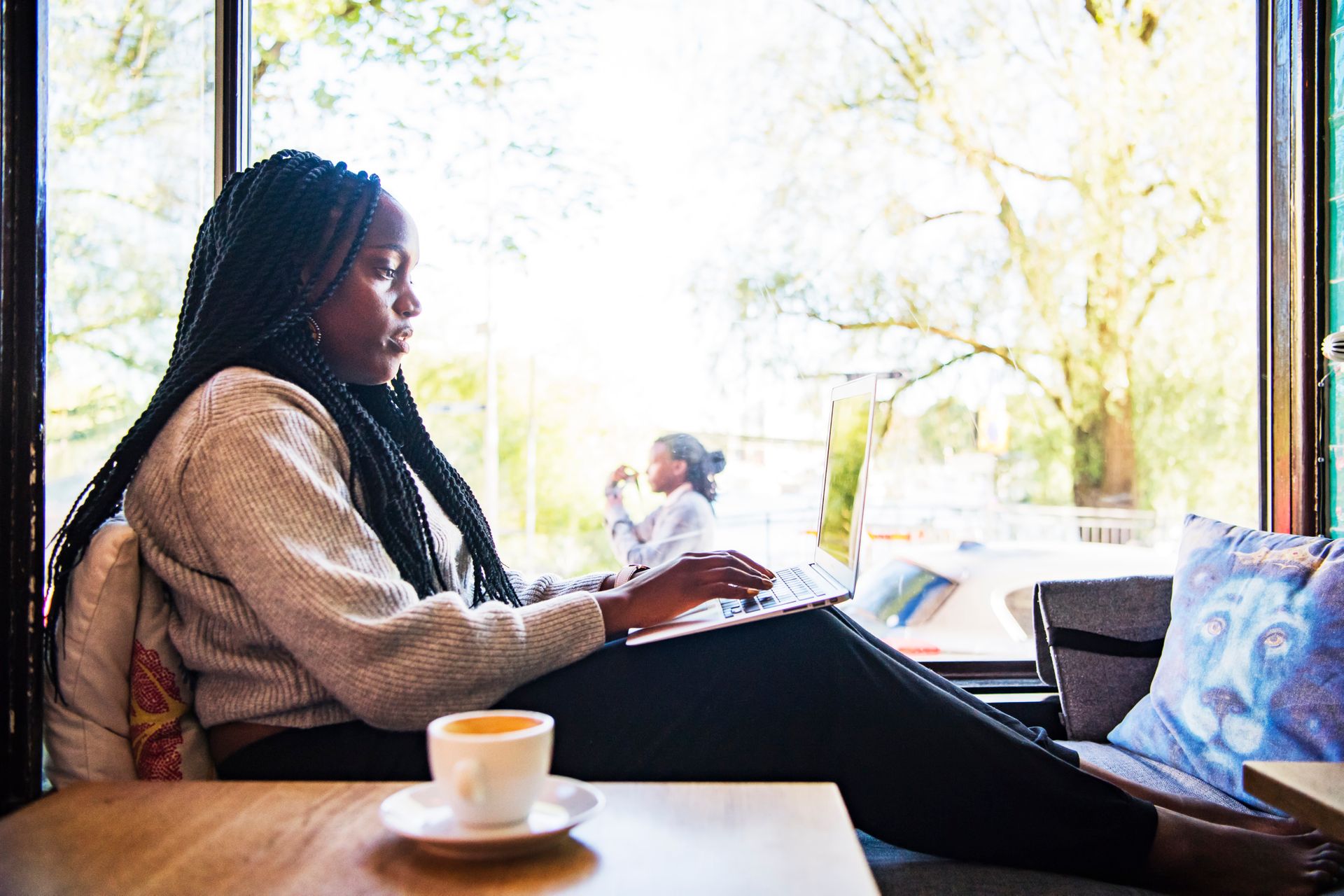 Not the right time
When I first saw the ad I was finishing my Bachelor of Arts Honours in Fashion at LISOF  – while working full time as an assistant administrator at LISOF (part of my bursary agreement with the school) and working part time on weekends as a stylist/shop clerk at a rental boutique in Johannesburg called Just Tonight Josephine. So basically I was waaay too busy trying not to drown in my mini-dissertation preparation to start the application process for a Master's degree overseas. I can blame my browser cookies for showing me the scholarship ad from my searches for fashion, nature and music in Sweden. My final range of designs called "Smoke" was partly inspired by some edgy urban mens streetwear images that surfaced from Gothenburg the winter before and it totally fit my aesthetic. I realised I had a crush not only on Swedish fashion, but on Swedish music too (like Little Dragon, The Cardigans, Robyn and Lykke Li to name a few). AND I loved winter and was up for the challenge of a completely different climate, so a seed had been planted and this idea-tree would grow at a slow but strong pace over the next few years.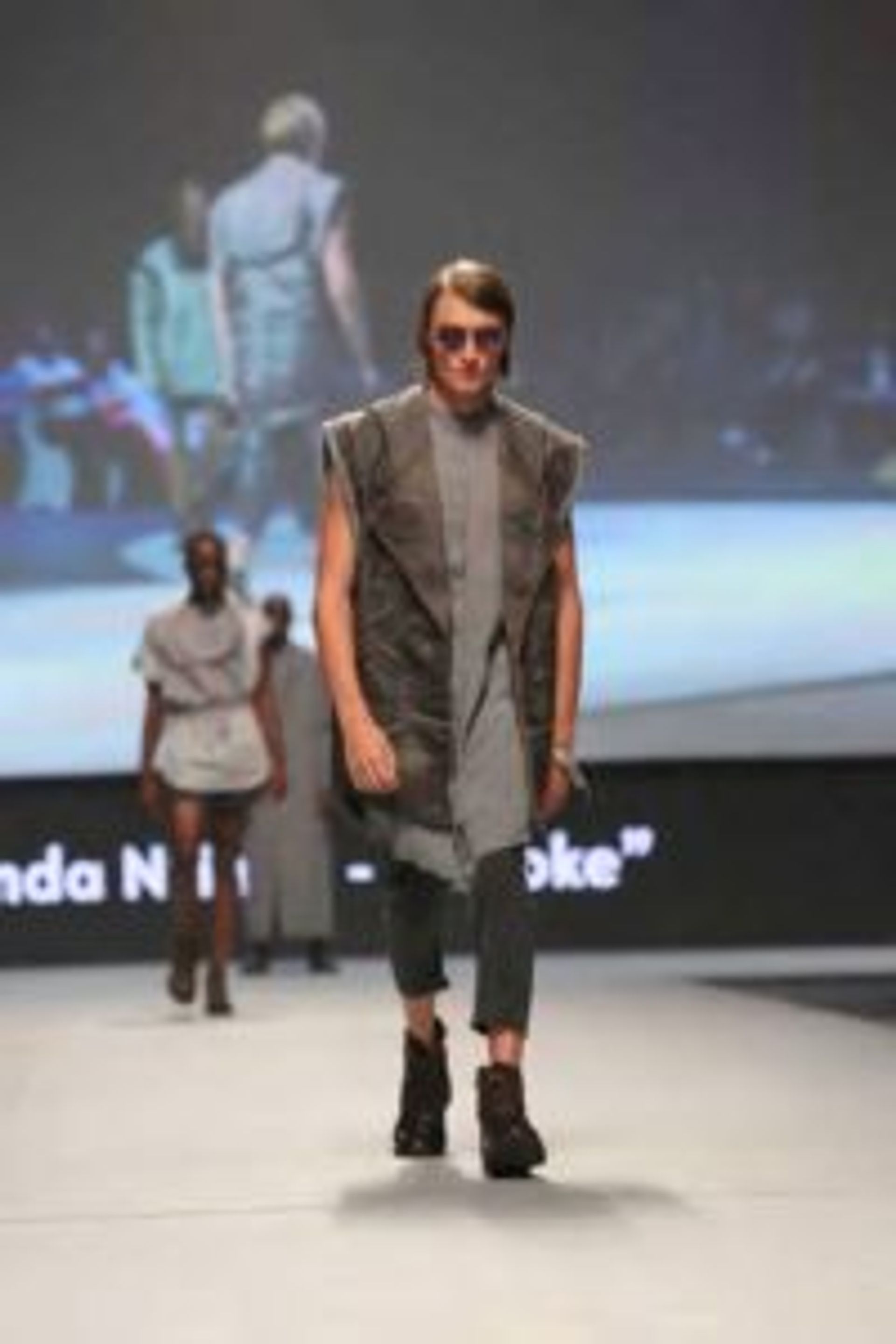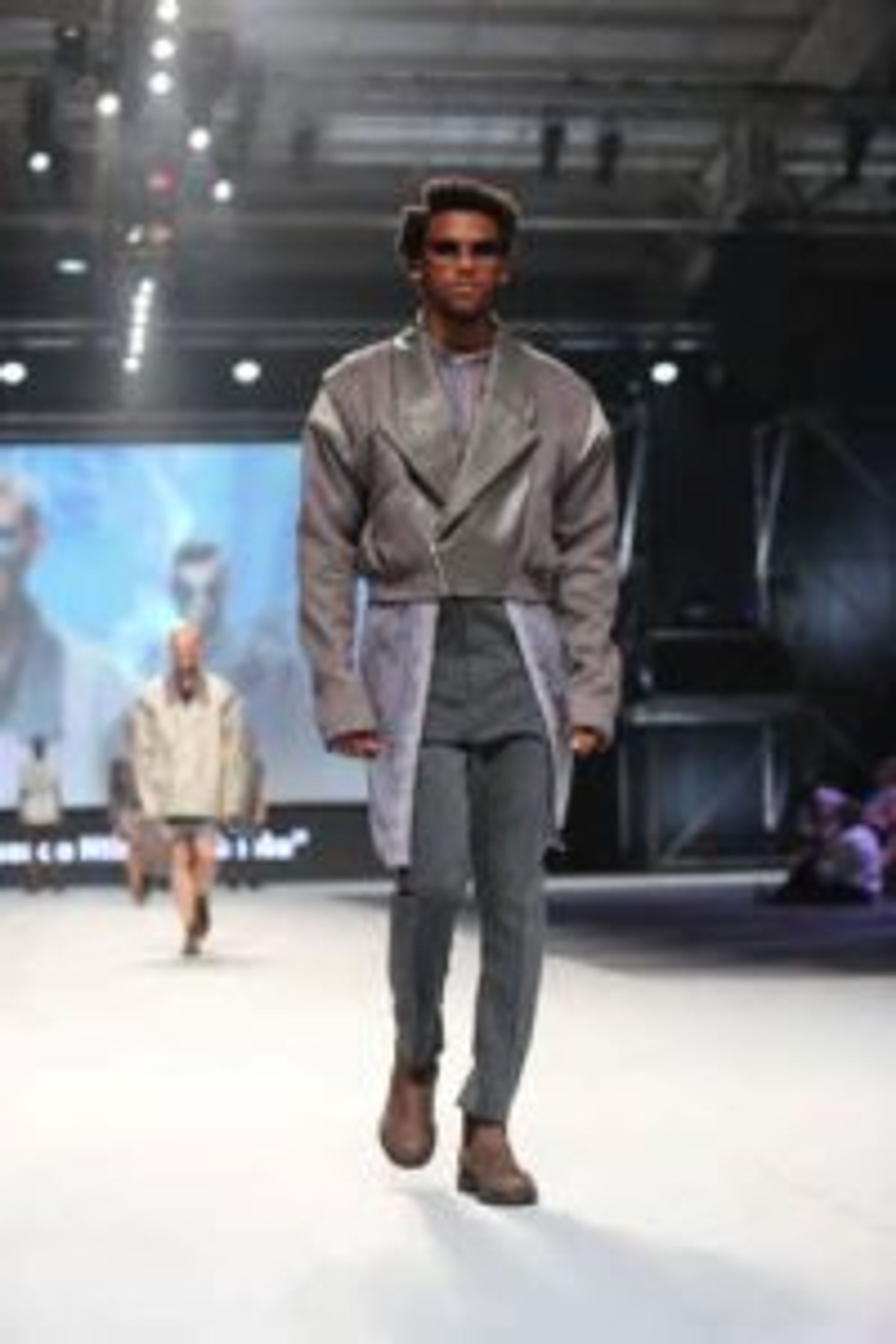 The seed started growing
I started testing the idea by asking my friends what they thought and was often met with responses like "Whoa that sounds crazy! How would you make that happen?" or "Do you know which program you would be studying?" or "It would be so epic if you could pull that off – but it would suck to have you out of South Africa for 2 years". Naturally, I didn't have answers for any of these questions until I slowly started more research.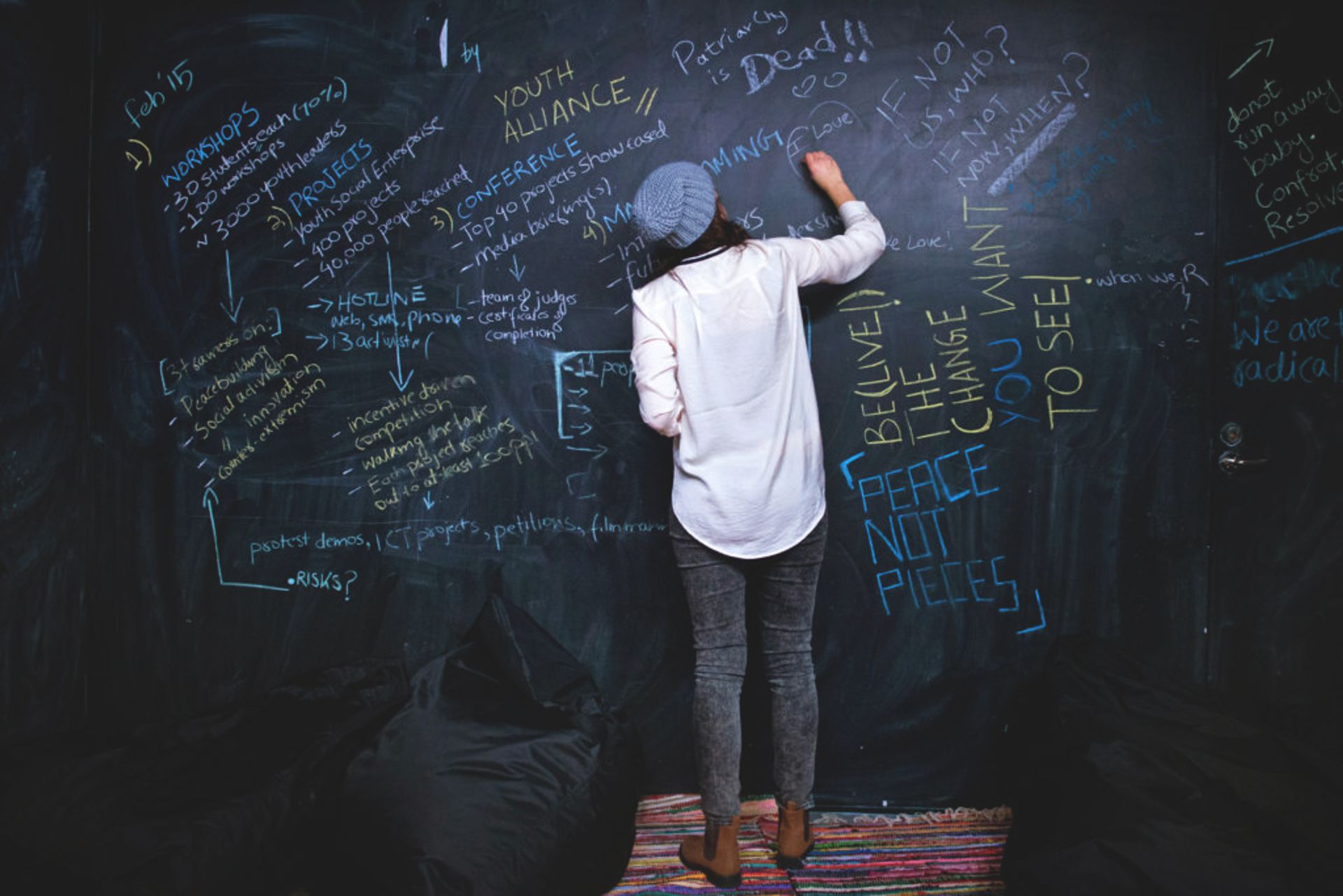 In South Africa, in my field, fashion academics hasn't been prioritized for scholarship opportunities and there currently isn't a certified Masters programme being offered specifically in fashion (whether related to design, business and marketing or even social research). My academic role models transferred to other faculties in other universities if they wanted to do Post Graduate studies like Marketing or Art Theory, or the lucky ones went overseas to Europe or America and one of my former lecturers even completed his PHD in Fashion History in France (but he was fluent in French). So sadly the high cost of tuition and relocation, and strict language requirements were too big and unrealistic for me to enter these programmes.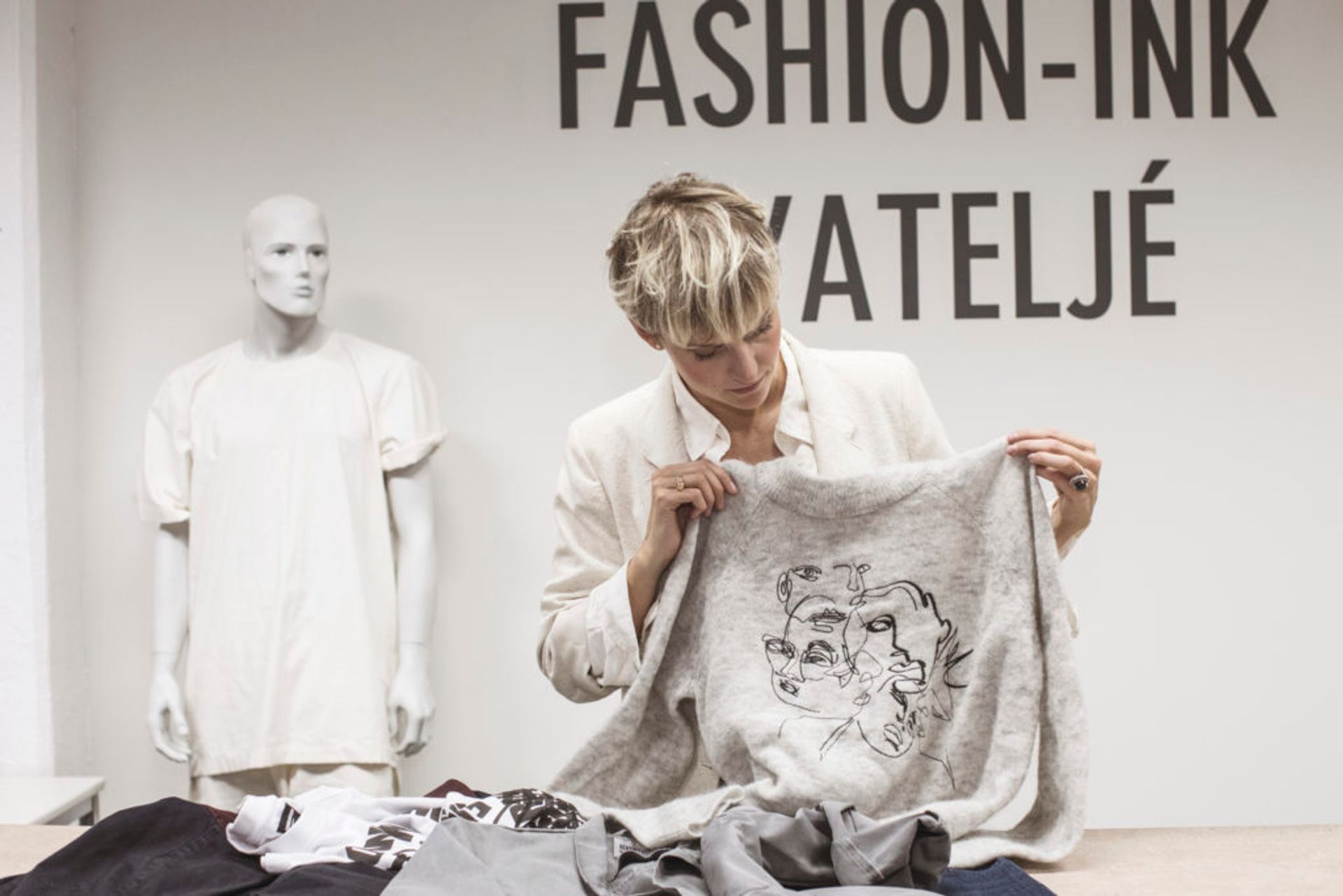 Why SI?
After more digging, you can imagine my surprise when SI offered a variety of eligible fashion programs to choose from and what was required was quite luckily in my reach or I could work towards it in a few years. They required 3000hrs of relevant work experience so I worked as a Junior Designer at a garment manufacturer to get my hours, and learn what the South African garment industry needed. SI also had a very clear list of instructions and requirements, so it was easy to follow. This year, SI has released some instructional videos which are also super helpful!
How to apply for a Swedish Institute scholarship ↗️ from Swedish Institute ↗️ on Vimeo.
The SI scholarship ↗️ sounded like a dream come true because they cover tuition fees, insurance and living costs – certainly an offer I could not refuse! I was inspired by what the scholarship stood for, as they seek out the global leaders of tomorrow, provide a Network of Future Global Leaders and provide support to contribute to the UN 2030 Sustainability Goals. I had been growing angry at how slow efforts towards sustainable development in the fashion industry were taking place and SI offered the ideal scenario to do something about it. The Swedish Institute Scholarship for South Africans ↗️ has slightly different requirements from  the Global Professionals Scholarship, ↗️ which covers 34 countries including Bangladesh, Brazil, Ethiopia, Ghana, Guatemala, Indonesia, and Pakistan, to name a few. The Visby Programme Scholarship ↗️ is offered to Armenia, Azerbaijan, Belarus, Georgia, Moldova, Russian Federation, Ukraine and the Swedish Institute Scholarships for the Western Balkans and Turkey ↗️ is available for Albania, Bosnia and Herzegovina, Kosovo, Montenegro, North Macedonia, Serbia, and Turkey. As you can see, there's a wide spread of countries SI offers scholarships for, so check their website ↗️ to see if you qualify. It also gives an opportunity to meet and work with passionate people all over the world! My excitement started growing very very quickly.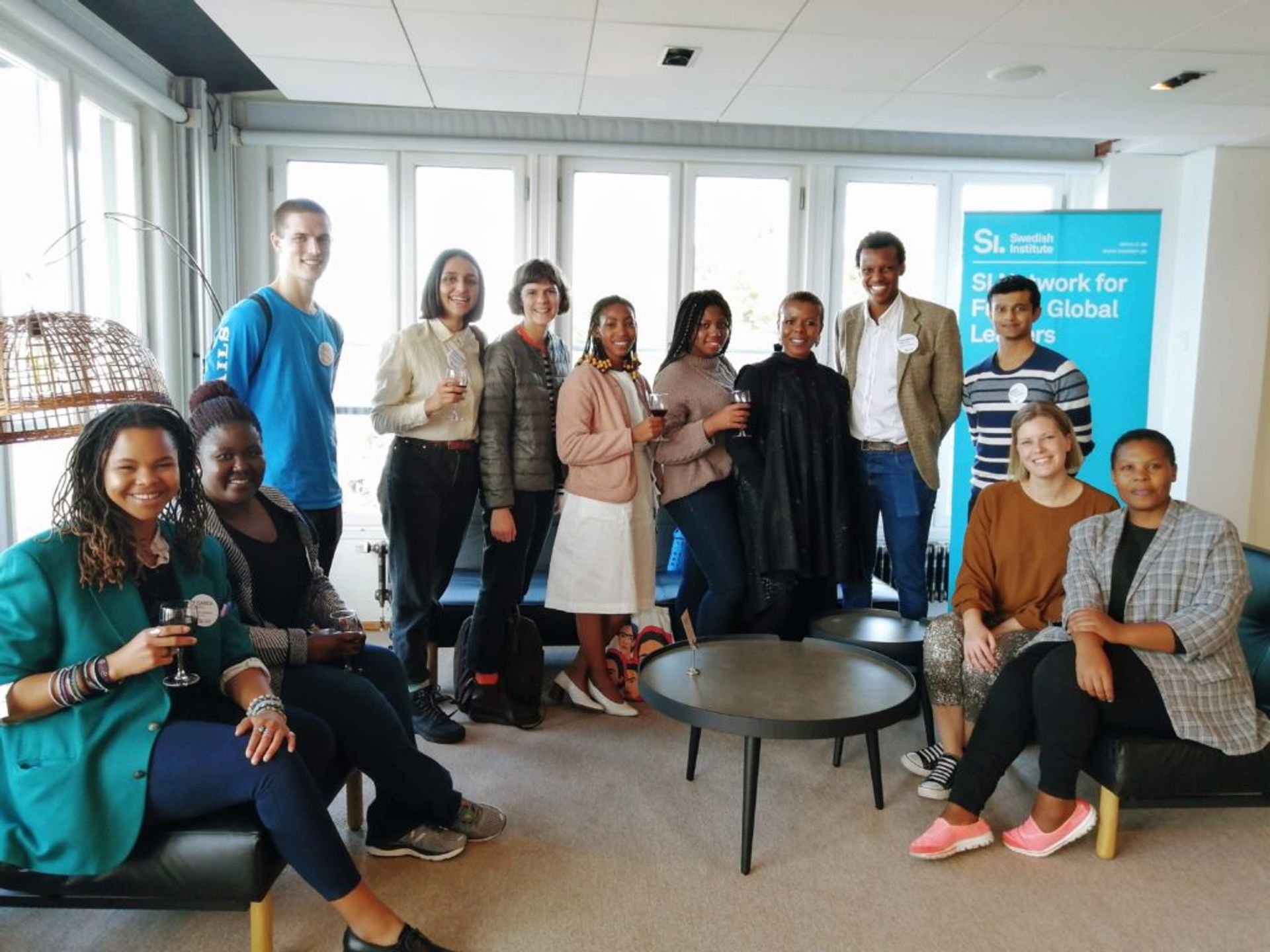 This is happening
With all these pieces falling into place, I started to feel that I didn't choose Sweden – Sweden chose me! I just needed to commit to this idea, apply myself to more research and be honest with myself about why I was inspired to do this. What I didn't expect during the process was how much I learned about myself (insert cliched heartwarming motivation that you should do it too) but seriously – as stressed, frustrated, doubtful and downright demotivated as I was to do it, it was incredibly helpful to go through these feelings to learn how I cope with tackling long term goals, especially if it felt like i was the only person in my friend groups, school and workplaces to be sold on this idea.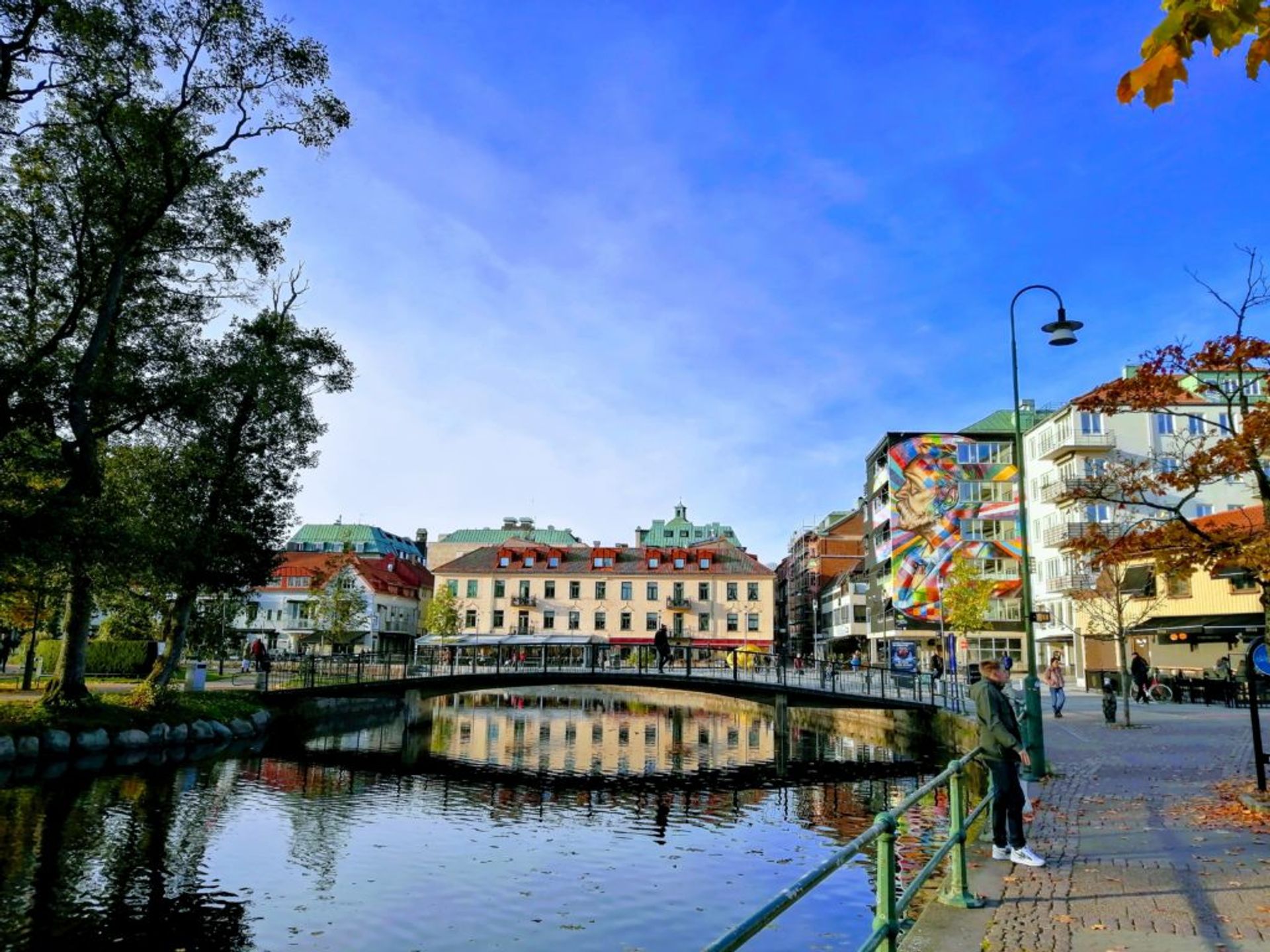 Then my browser cookies followed suit again and Sweden was popping up on Google updates, Facebook and Instagram ads and it seemed everyone I told about my dream to go to Sweden had a friend who lived in Gothenburg last summer or an aunt who loves the saunas or a sustainable fashion brand in Stockholm that they were dying to shop from.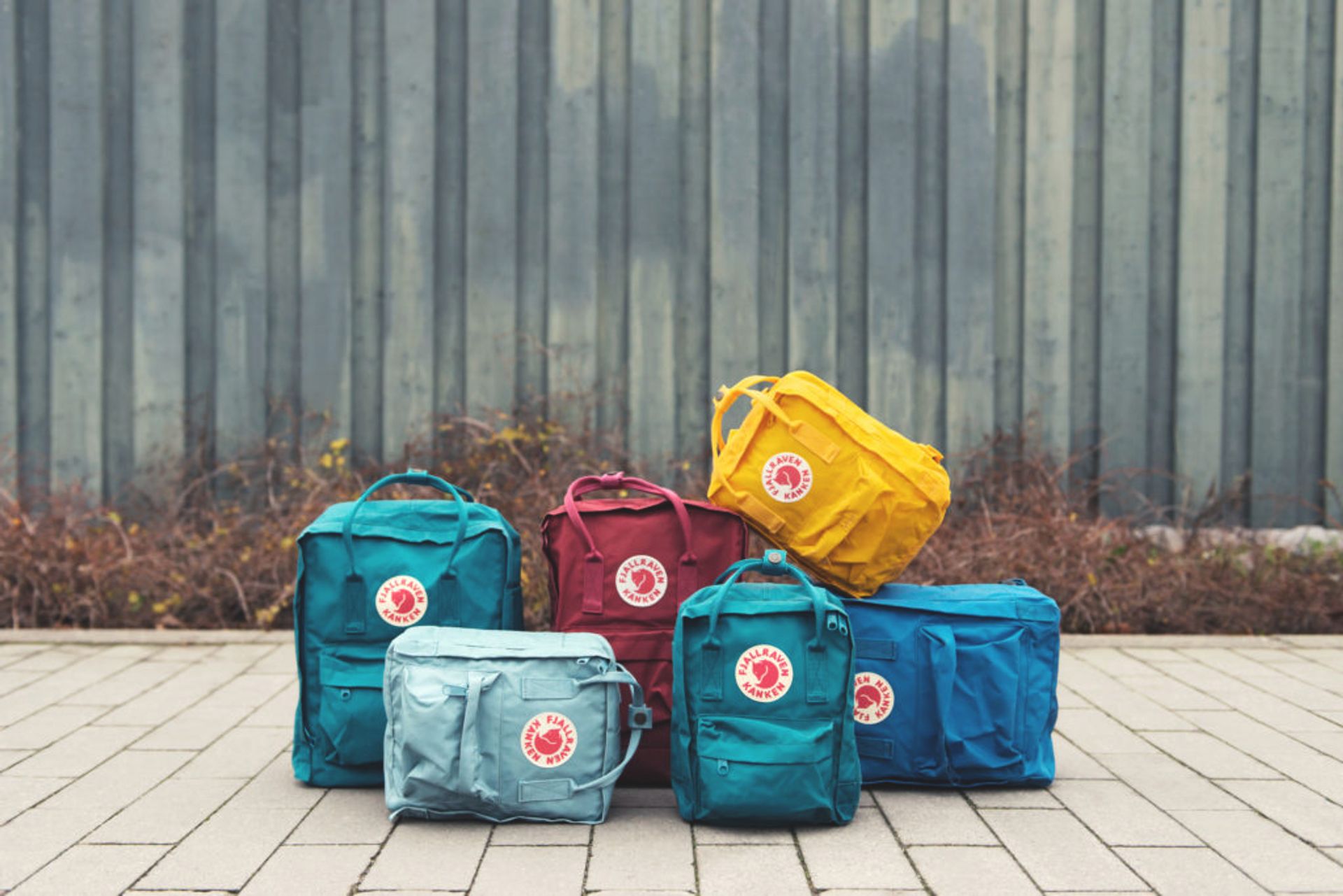 So Sweden continued to follow me and I felt stronger and surer that I needed to find a way to come, even if the scholarship application was unsuccessful – but I had plenty of friends and colleagues reminding me that I had what it takes and I could do it! Which is why it's important to have a support network! It's normal to feel shy about speaking about your dreams because you're scared you'll get too emotionally attached and disappointed if they don't come true BUT speaking to people that love and believe in you will give you cheerleaders for when the doubts creep in. When the demands of a huge project at work seemed too stressful, I nearly gave up and thought I wouldn't be able to apply. If my friends weren't there to remind me how hard I had already worked towards it, or how much I wanted to go and how much they believed in me, I probably wouldn't be here today. So don't give up.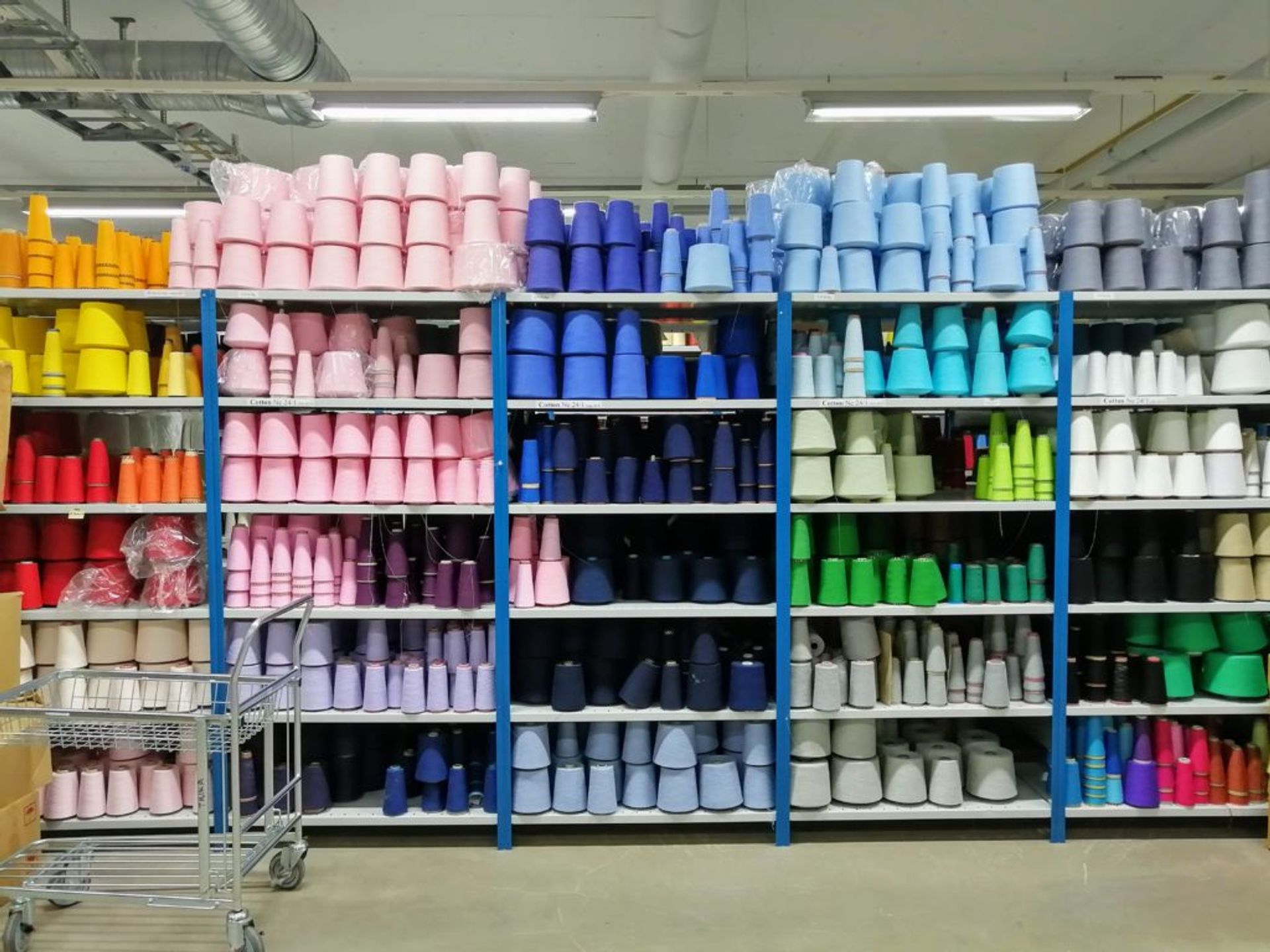 A dream come true
So that Facebook ad started an idea avalanche then BOOM! I was accepted for my course in Fashion Marketing and Management! Then I had to wait another month to learn the scholarship results, so I was cautious but excited. I tried to stay calm and positive and already felt I'd achieved something big since I was accepted to for a master's in a highly competitive course.  I felt that even if I didn't get the scholarship, the process of applying showed me what my purpose was. As the days went on, I got a little bit more nervous but more friends were asking if I got in, reminding me they believed I could do it, and kept me positive. Then BOOM! I found my application number on the list SI published of awarded applicants. I read it again. I double checked. Quadruple checked! Eventually I texted my mom and I will always remember how excited and proud she was, but especially how good I felt for achieving a goal 3-5 years in the making. This was only the beginning – I still had to apply for my residence permit, book my flights, and start learning Swedish. But that's for another blog post 😉
Final tips
Spend some time thinking about your "why" – what is the big purpose you are following that inspired you to study in Sweden? It can come from your heart, your curiosity or even a hunger to make a positive change in your community. No reason is too big or small, just make sure it is true to YOU. It will make the process more meaningful to you.
Research, research, research! There are plenty of resources to guide you in how to apply, which course to take

↗️

or which university to go to (including this blog). Don't be scared to ask questions, you never know when random information will make you prepared for your future! Hazal has an amazing blog post on best  application tips to study in Sweden – just in time for Autumn 2020 applications!
Be realistic. So now you know the all the requirements for the course of your dreams, but you need an English proficiency

↗️

test. Will you have enough time to prepare and pass the next scheduled tests before the application deadline? Do you need more relevant work experience if you're set on the Swedish Institute Scholarship? Know what you can do before the deadline and create a plan. I waited 3 years before applying and used that time to improve my application because I knew it wasn't realistic to apply at that time.
Get support. Reach out to your loved ones, let them know what your dreams are, and they will have your back throughout. When you're stressed about the deadlines, it's good to vent to someone who knows what you're going through and what it means to you. I promise, they will still support you even after you leave!
Be yourself. You're signing up for an incredible experience, new challenges, making friends, meeting your goals and much much more. It will be much more valuable if you're honest with yourself and stay true to what you need to make the most of it.
Stay positive. Believe in the best of your skills and talents and be kind to yourself. Doubt, fears and stress are totally normal, so focusing on the good like hope, excitement and inspiration will keep you motivated.
Deadlines to diarize
15 January: Admission application deadline at midnight CET on University Admissions website

↗️

3 February: Deadline for receipt of application fee/document to prove you're not required to pay the fee
3 February: Deadline for receipt of supporting documentation
10-20 February: Applications for SI scholarships (Check the Swedish Institute website

↗️

)
3 April: Notification of Selection Results
Last day to reply to your offer: Your university will contact you if you must reply
Good luck!! Always remember to take a Facebook ad with a pinch of salt – you might get lucky one day!