My name is Nguyen and I'm from Vietnam
🇻🇳

. I'm studying a Master's in International Development and Management at Lund University.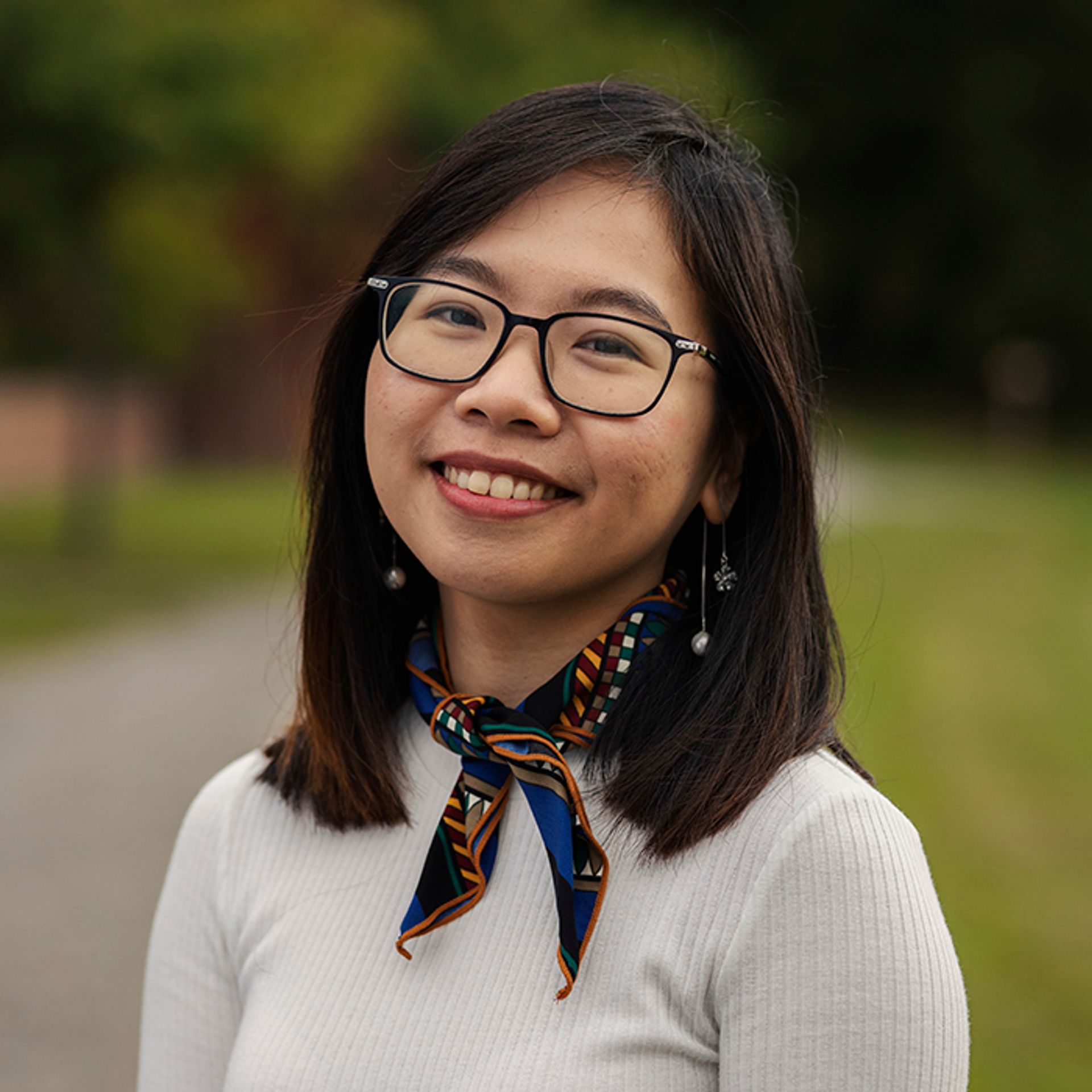 Hej Hej/ Hi/ Xin chào!
My name is Nguyen. I come from Da Nang – a lovely and sunny coastal city in the centre of Vietnam.
I'm currently doing master's International Development and Management (LUMID) in Lund University. I'm a sustainable development enthusiast. That's why I have come all the way, crossed the continent to be in Sweden – one of the most sustainable countries in the world. And that's one of the best decisions in my life. At LUMID, I have met different people from all around the world (20 nationalities to be exact). We share food, fika, trips, and of course knowledge and work together.
I love traveling, singing and photography. I am also a foodie and I have a sweet tooth. I cannot resist kanelbulla whenever I see one! When I have free time, I would like to cook while listening to music and singing along. I also love to immerse in nature, so I usually bike around Lund when I have time. If you spot a classic blue bike with white saddle and tyres at a random natural place in Lund, that is probably my bike – Hav.
I'm also a Swedish Institute Scholarship holder. Thus during my time as part of Study in Sweden team, I am excited to share with you all my application tips and of course my student life in a Swedish university town through blog posts and Instagram Study in Sweden. If you have any questions, please feel free to drop me a line.
Let's start this journey together in the Swedish way! Nu går vi!
MSc International Development and Management (LUMID) at Lund University
Past Ambassador
Nguyen was a digital ambassador between 2019-2021 and is not available for answering emails and comments on posts.