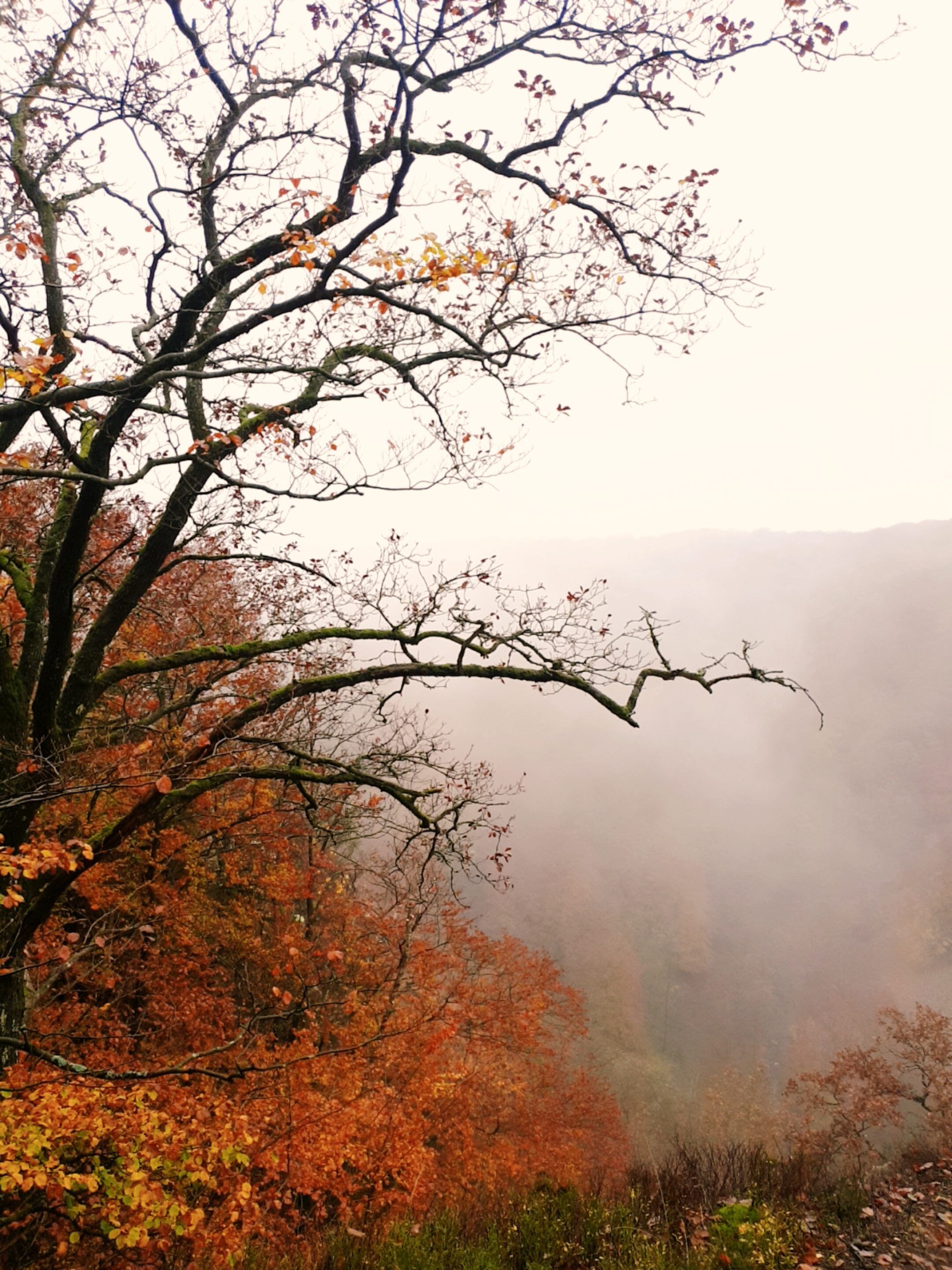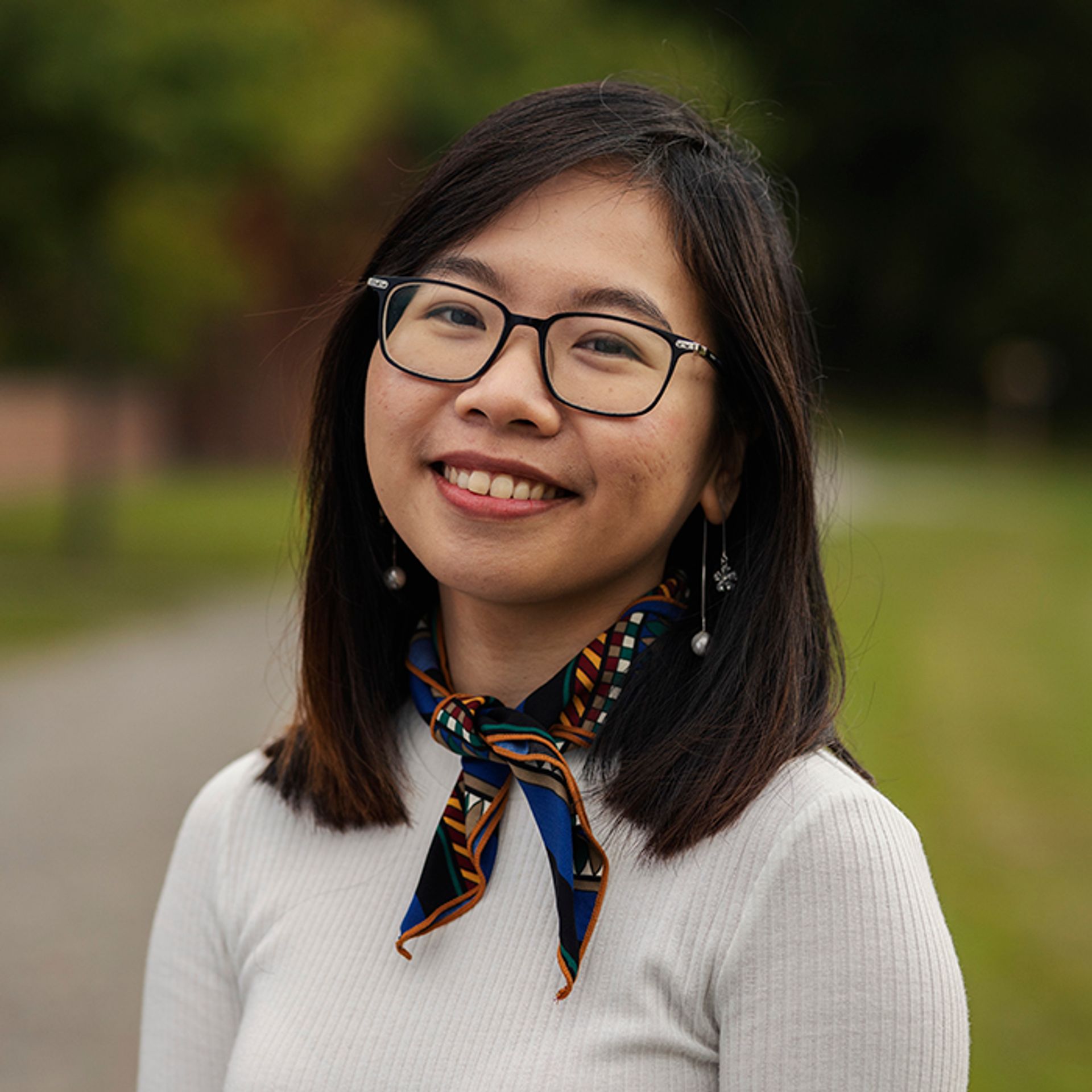 As I took a deep breath, the scent of after autumn rain filled my nostrils, fresh, earthy and autumnal. I looked up, the fall canopy – full of yellow, orange, red, brown was all over my head, vivid and dazzling. Under my feet, the leaves lied crunchy. Around me, the autumn mist was swirling like a gentle jazz dance of nature.
In the heart of Söderåsen, I feel healed and connected.
Söderåsen National Park – the gem of Skane
If you ask me when is the best time to go trekking in Sweden, I would not hesitate and reply within seconds "Autumn it is!". And this year, I have chosen to celebrate my second autumn in Sweden with a trek in Söderåsen National Park – in the centre of Skåne, about 40 kilometres east of Helsingborg. ↗️ The park is a designated area of 16km located on of the largest unbroken area of protected woodland in Northern Europe.
From Lund Central station, I and my friends took a regional train to Stehad station, and from there, changed to the regional bus number 518 to the National park. The bus stops at several places in the park areas. The whole ride would take around 1.25 to 1.5 hours.
If you travel during weekend, you should also check the bus schedule beforehand. While the regional trains still run frequently during weekend, the bus only departs every 2 hours.
Choose your favourite trekking trail
There are different trekking and hiking trails to choose at Söderåsen National park. The trekking and hiking maps can be taken freely at the Main Entrance and South Entrance. If you prefer hiking rather than trekking, you can choose Hjortsprångsrundan trail (blue) or Skäralid – Klåveröd path (orange).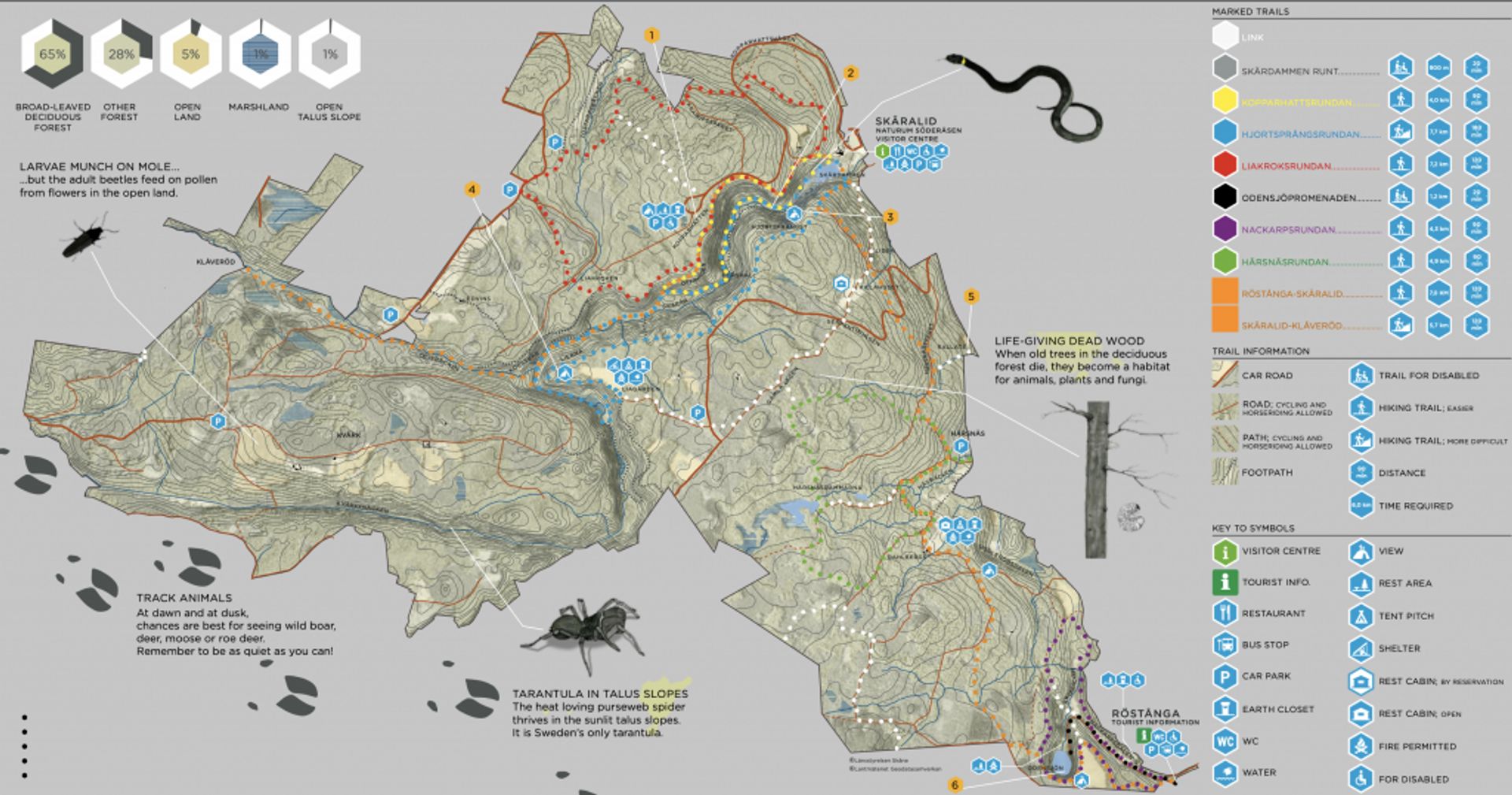 As I and my friends would love to explore the park, we took rather a long trekking trail of 7km from the South Entrance in Rostånga to the Main Entrance in Skäralid. It's also part of the famous and beautiful Skåneleden trail. ↗️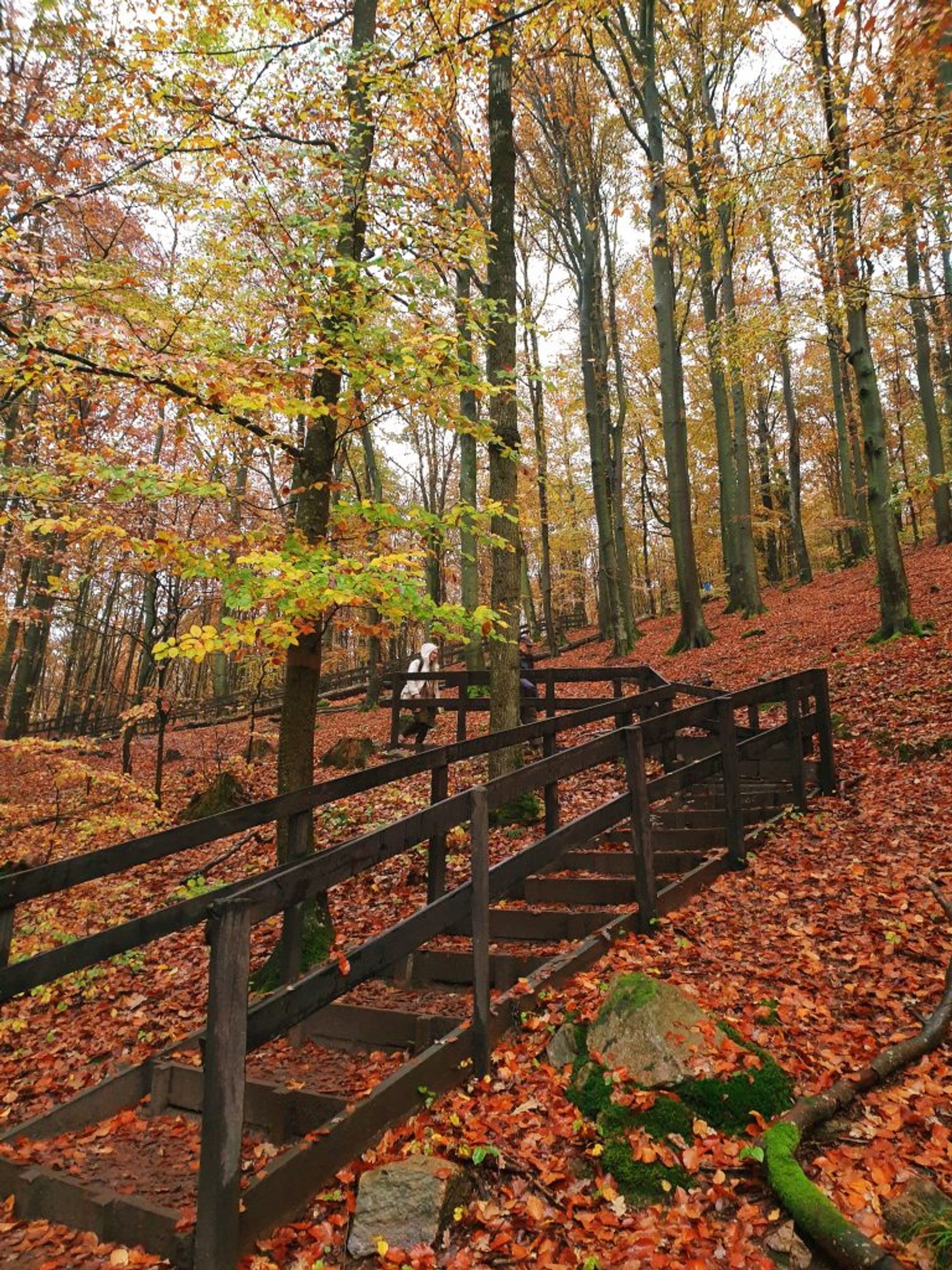 There are different signs with colours on the trees along those trekking and hiking trails, so we just needed to carefully look around and follow those signs. It's like a spotting game and we got so excited whenever we found a sign.
We ended our trek with a little hike to Hjortsprånget – a viewpoint looking over the valley and lake.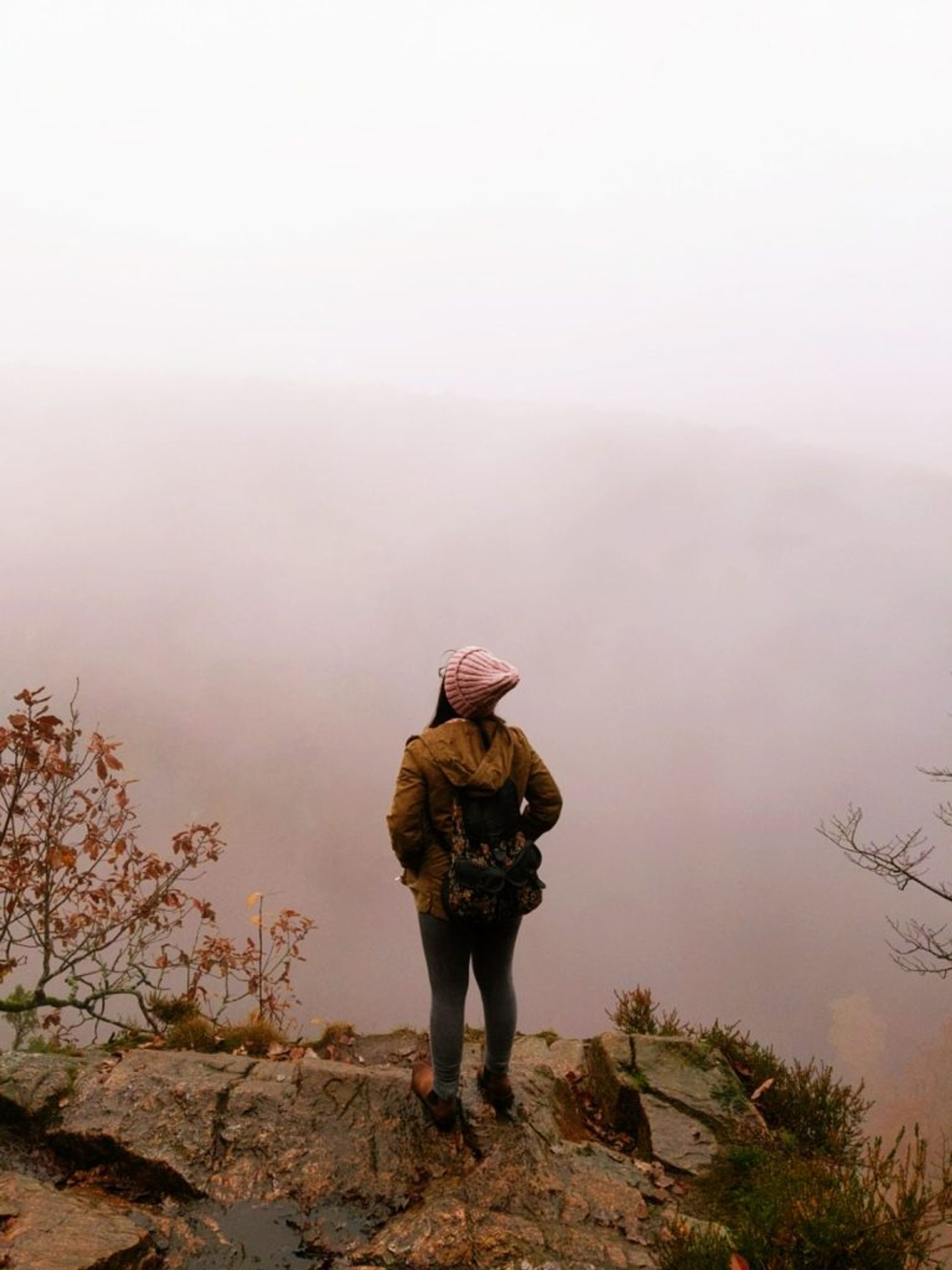 Enjoy autumn at its bloom but also be mindful of nature
On our trekking trail, we have explored different parts of Söderåsen National park. We have found small streams along the way, discovered the secrets of forest under layers of moss, and enjoying the autumn atmosphere of golden yellow and vivid scarlet. Listening to the sound of water running, enjoying the fresh air and embracing the gift that the nature brings to us – all made me feel so connected to the mother nature.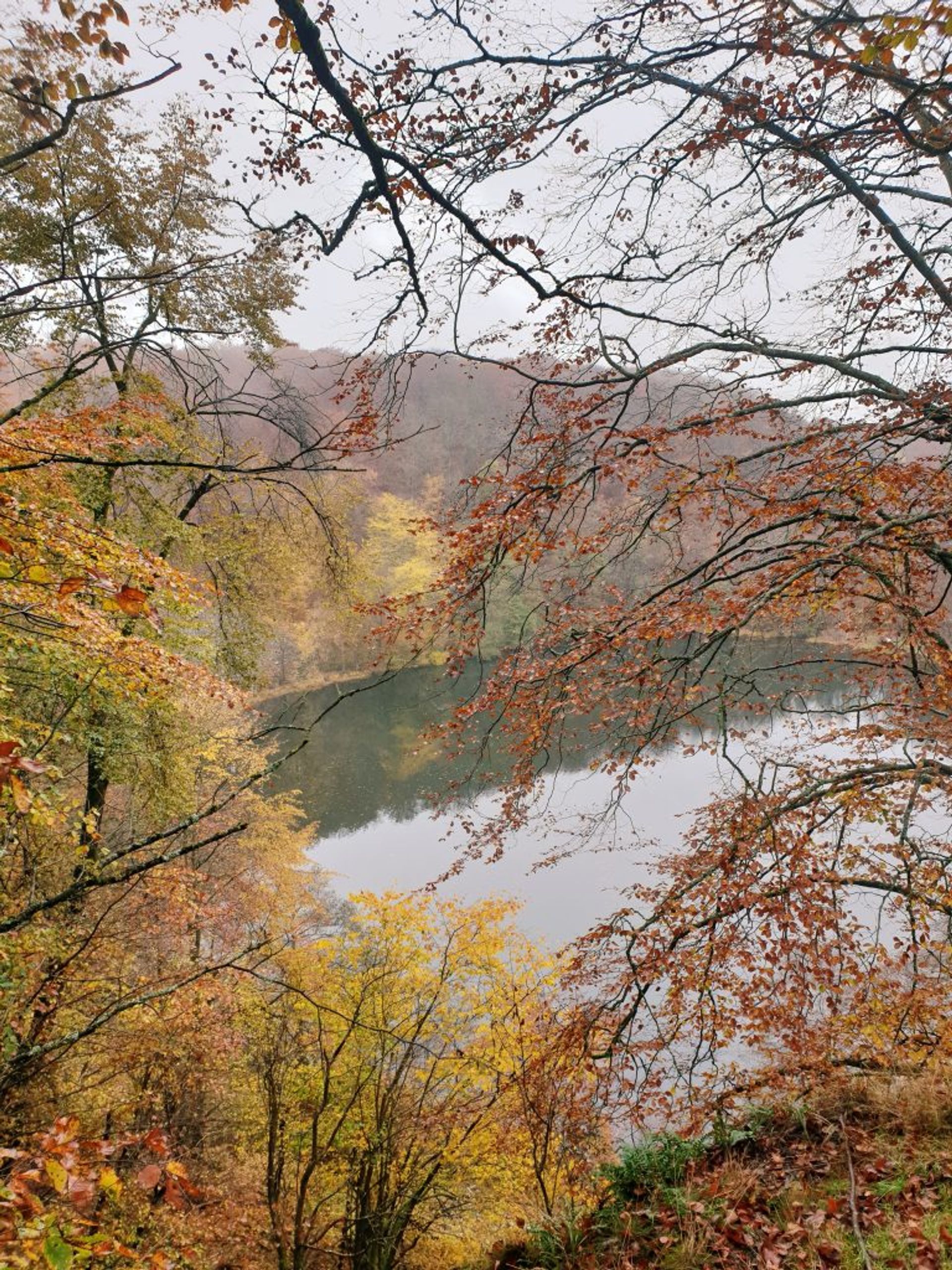 I finished my trekking at the Main entrance area where the beautiful Skärdammen lake is located. On that day, the lake looked magical in the autumn mist. The small path along the lake with fairy-tale view is also photo-worthy. 😉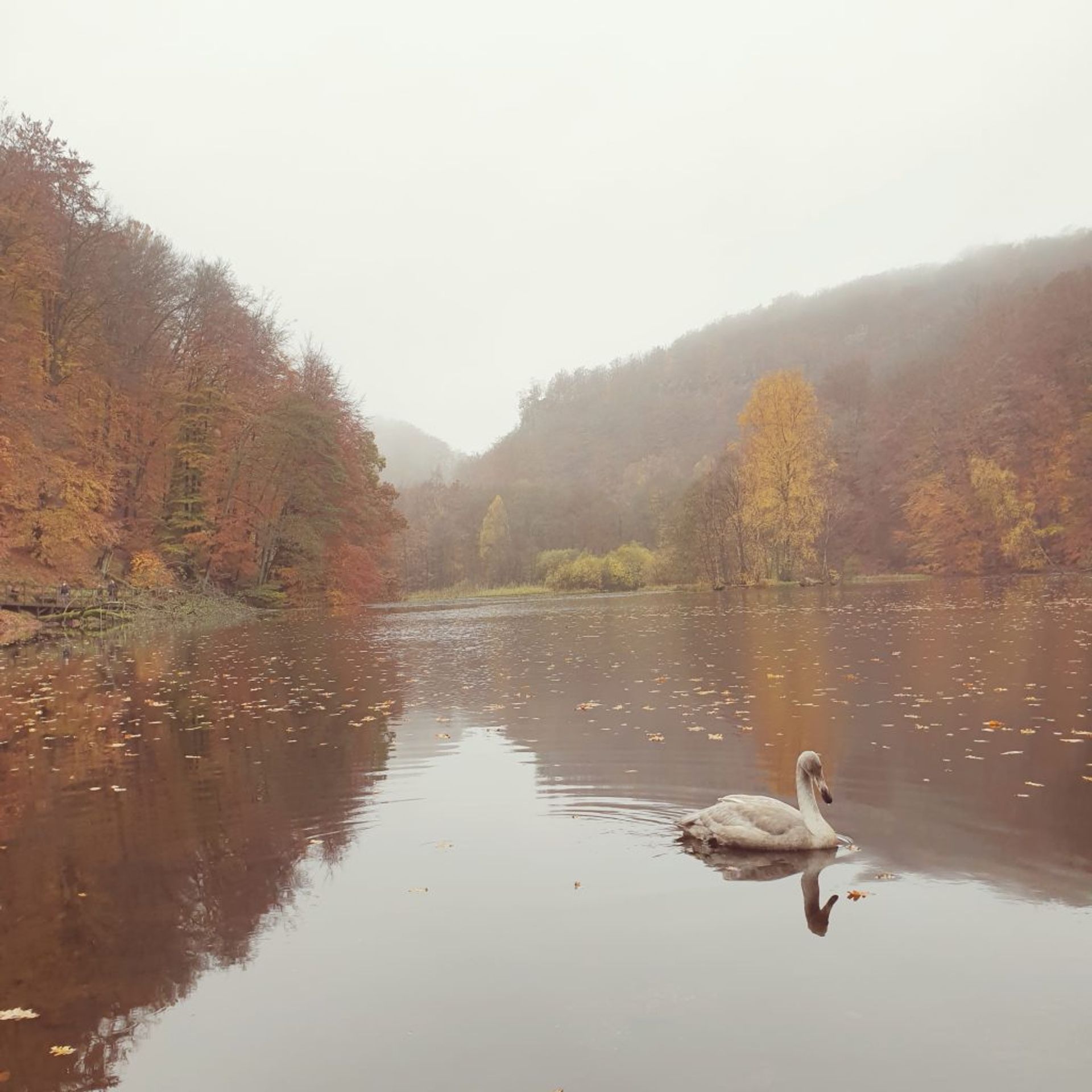 While Sweden has "allemansrätten" – freedom to roam, ↗️ we still need to be mindful of the nature. For instance, in the National park, you cannot camp at any places you want. There are designated sites where you can camp, cook or have food. If you intend to spend the night here, you can find all the information related to these designated sites at the Entrances.
Besides trekking and hiking, there are other activities in the National park across 4 seasons of the year such as horse riding, biking or canoeing when the weather allows.
Tips and notes:
As many regions in Sweden have put stricter regulations and measures on public transport due to corona virus, please take careful consideration, keep distance and try to avoid crowded hours when travelling.
If you decide to take a long trekking or hiking trail like me, remember to prepare and bring lunch with you. There's only 1 restaurant located at the Main Entrance where you can buy food and drink.
When visiting Söderåsen National park, you should buy group student tickets for extra group discount. It saves quite an amount of money!
During autumn, there may be sudden autumn rain and the atmosphere in the forest can be damp all the time. Warm and water-resisted clothes, and hiking shoes would help a lot for your trek and hike.
Do you have any other nature places you would love to explore in autumn or all year around in Sweden? Please share with me, I would love to add it to my bucket list 🙂