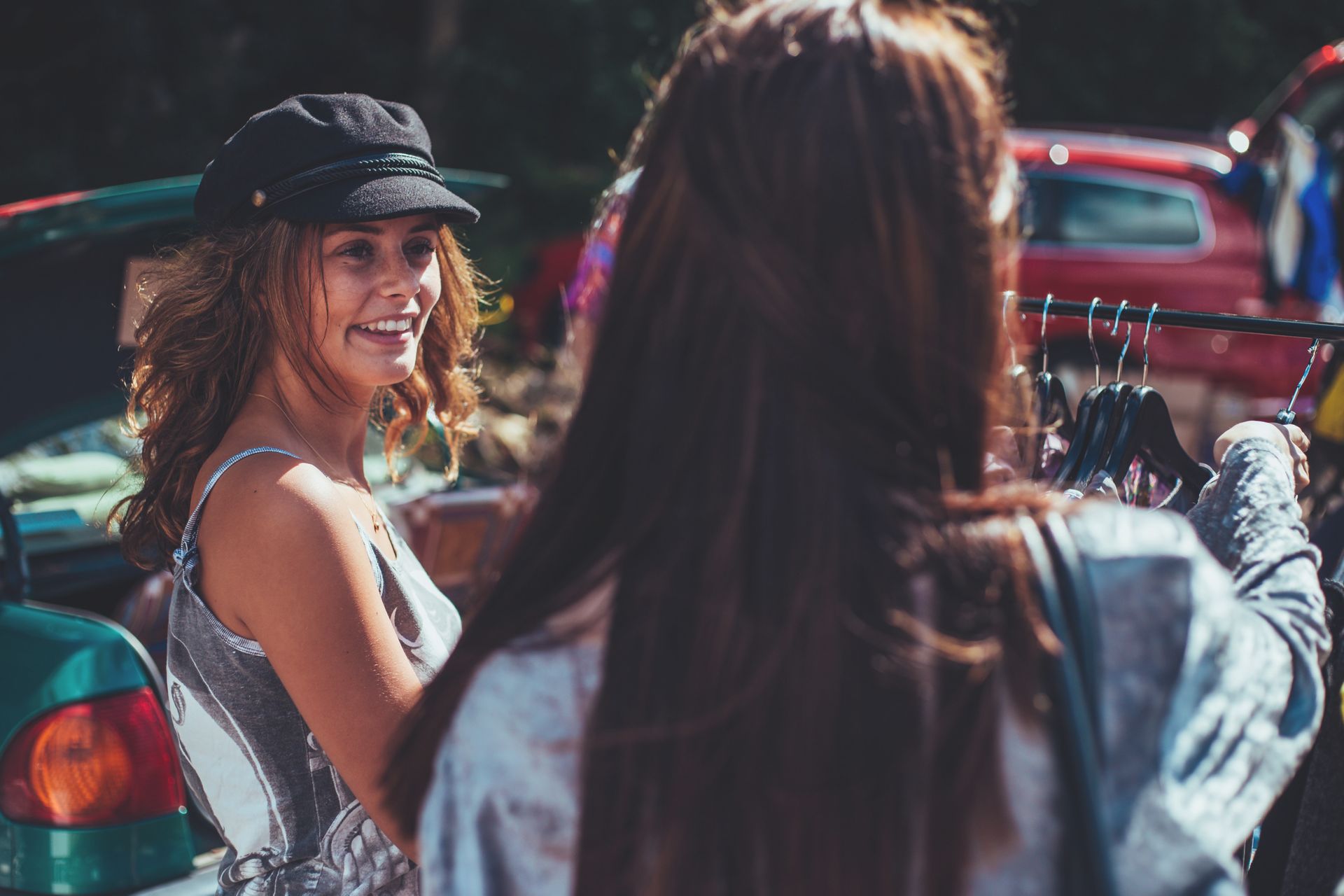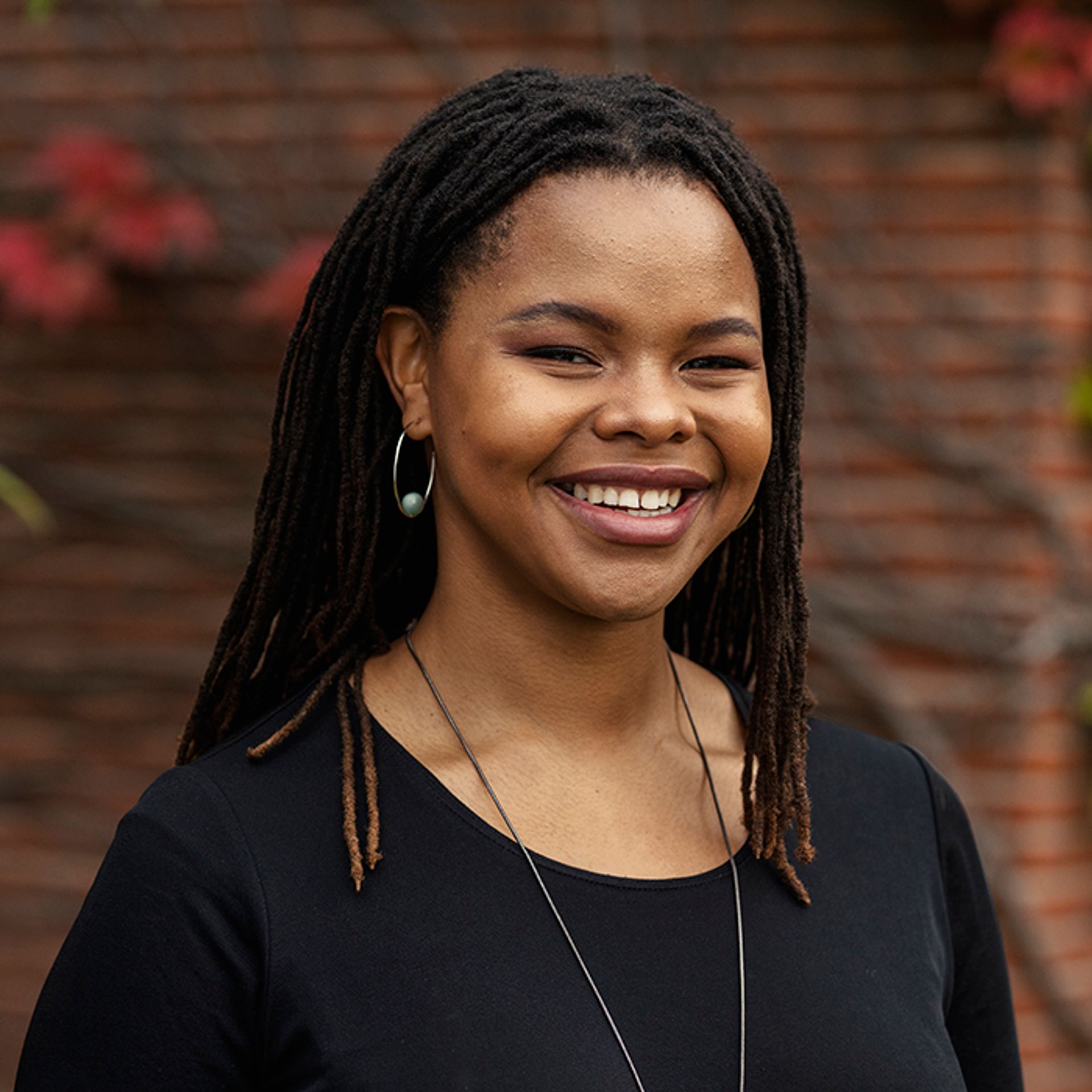 So you've read Part 1 in my series about second hand shopping in Sweden but you'd like some more visual aids and some insider tips? Look no further, Part 2 will be giving you exactly that!

I may not live in one of Sweden's more well known cities like Stockholm, Gothenburg or Malmö but Borås still has a lot to offer in second hand shops. So if you're moving to a smaller city in Sweden, you'll have no problem finding second hand shops. I promise.

I've arranged a little visual tour of 3 of the biggest stores to give you an idea of what to look for and how to make shopping easier for you in any city. Trust me, going into these stores can be pretty overwhelming, especially if you're intimidated by wide selections of things, but some patience and strategy can help make a smoother (and funner) shopping experience.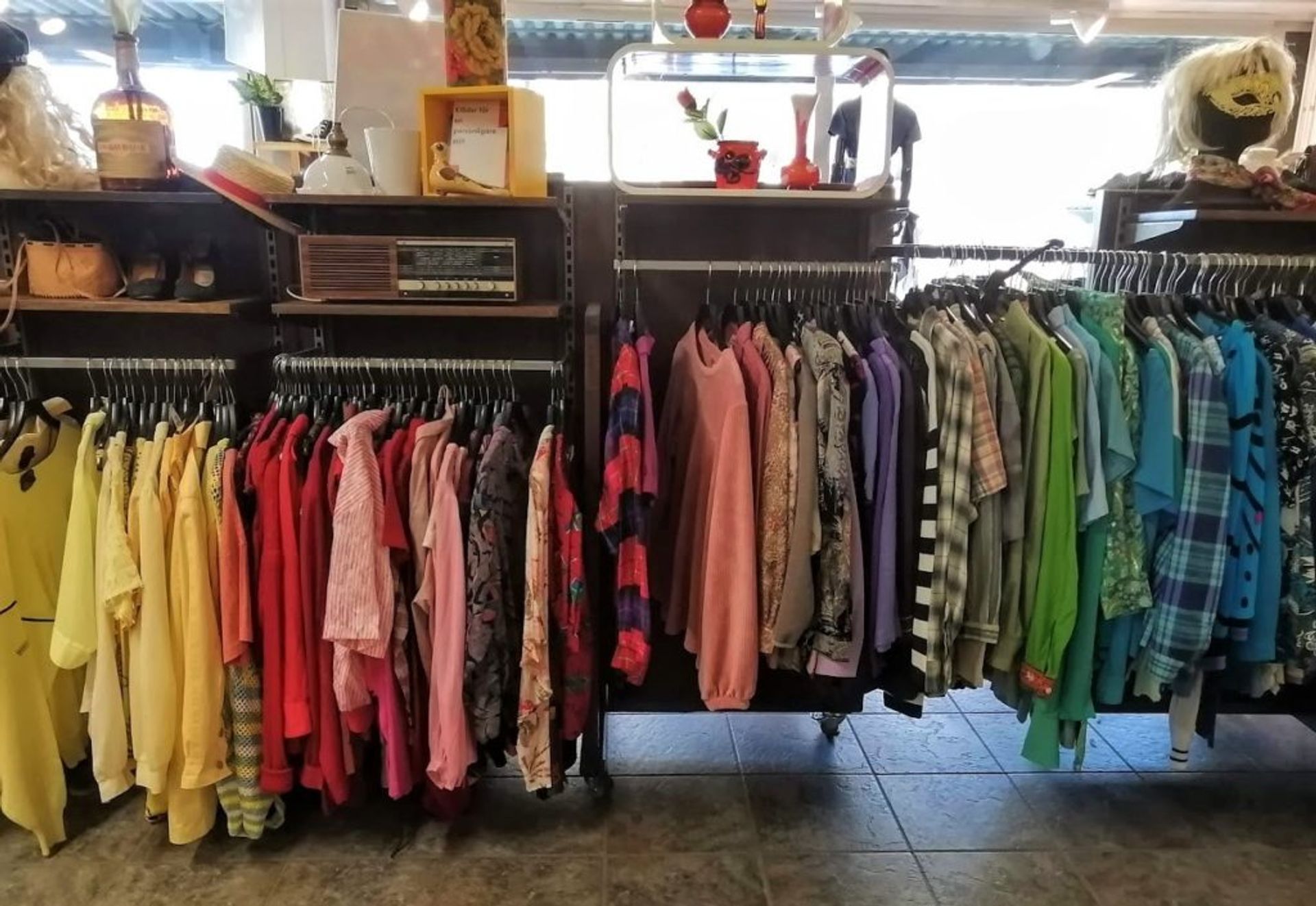 Before we begin
All of my observations and opinions below are personal, so everything will vary – feel free to adjust these tips according to your taste and location!
Check location and trading hours
I listed some stores in my last blog, but I also encouraged you to search for "second hand" in Google Maps for the area you'll be staying in (e.g. "second hand Lund" or "second hand Jönkoping"). This will help you figure out which stores are easiest to get to, clustered together (so you can walk along one area) and if you've already arranged your accommodation, you can check what's closest to you.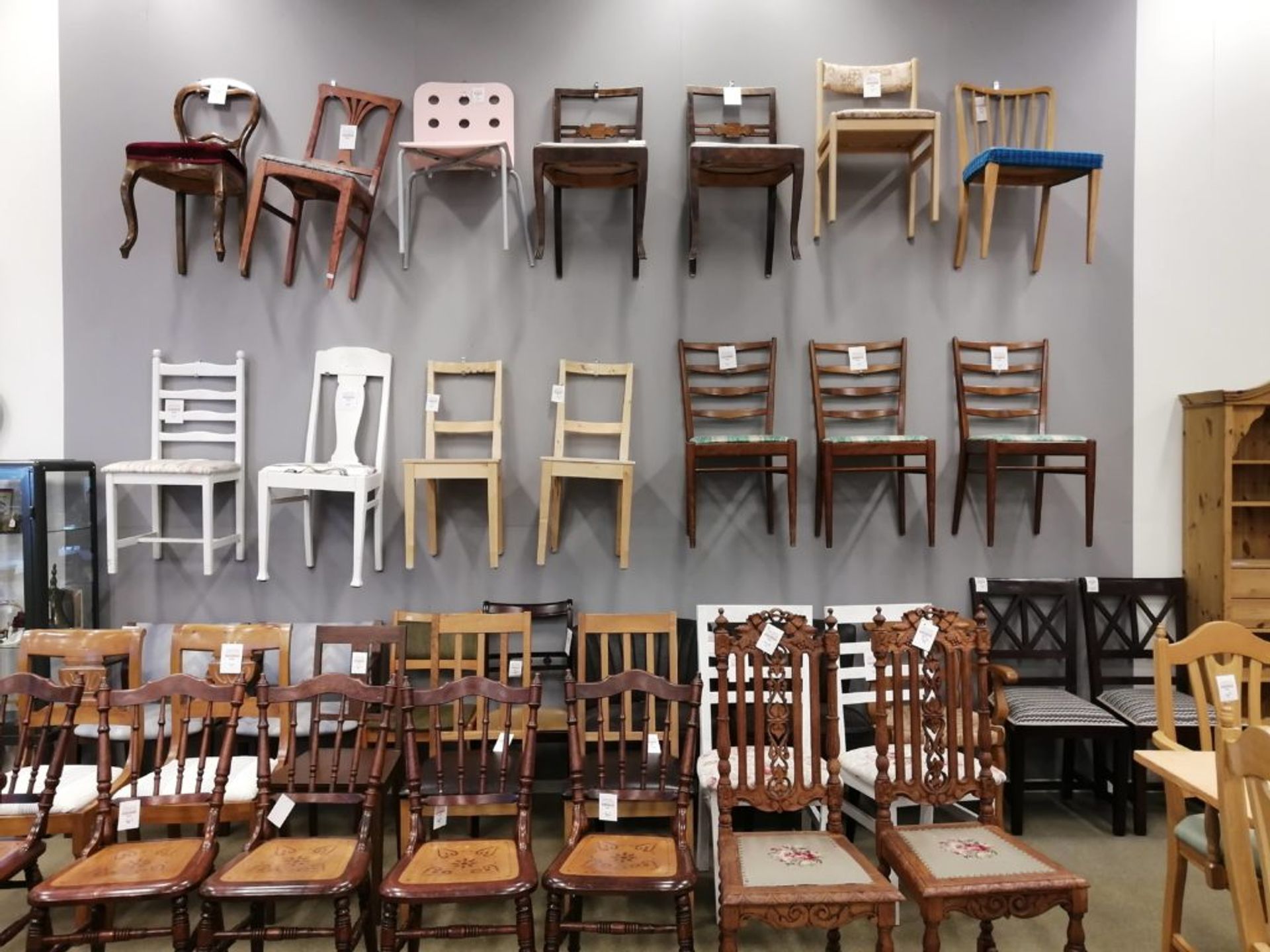 Next, you can check their trading hours to see which stores open/close earliest and maximise your time. You don't want to waste 3 hours browsing in a store that closes at 19:00 only to find you missed the next store closing at 16:00.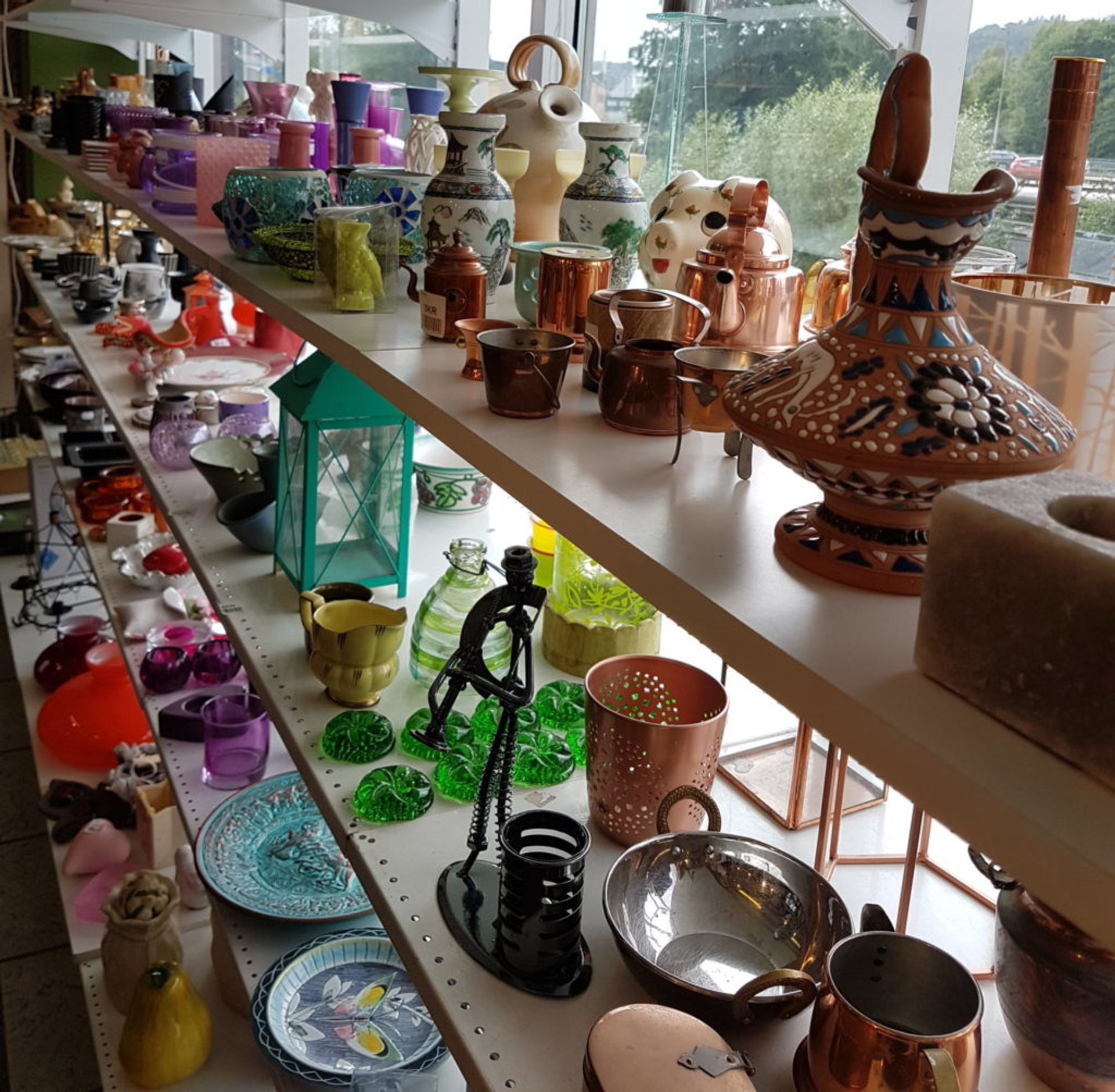 Try not to get carried away
Some light research can help you make a plan for browsing day – what I call the first day when you'll be roaming around wide-eyed and excited about that leather jacket that's only SEK 90 and all the other awesome items you can barely hold in both arms.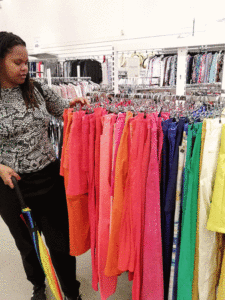 Take it easy, give yourself a day to get familiar with each store, the layout, the assortment and most importantly – ask them about their student discounts. It's perfectly fine if you find everything you need in one day, but in my experience it helps to take some time to browse and stumble on the cheaper, better, newer item (in your favourite colour) at the store next door, so be patient. But trust your gut, if you find what you need at the first try and it feels good go for it!
Set a budget
During browsing day, take notes of prices of key items and use this as a baseline to help you create a budget. There are some things you can survive without during your first month and a budget helps you prioritise what you need to find first. A handful of plates, glasses and tops at SEK 15 each are definitely cheap, but they can add up quickly if you don't keep an eye on your budget. It also helps to go in with a list so you don't get too distracted and forget you needed a pot to cook dinner that evening (it happens).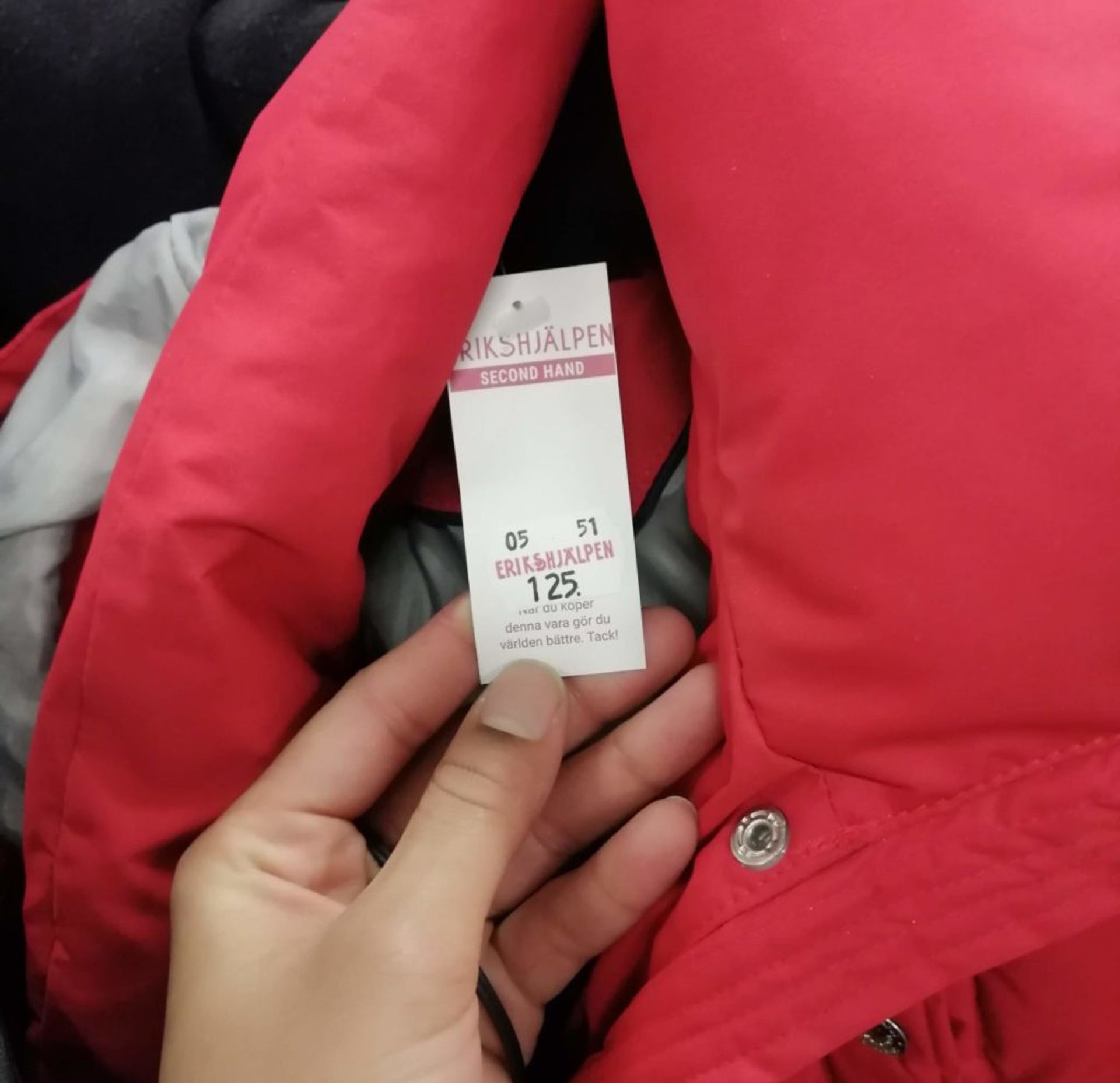 Have fun
Okay, now the admin is out of the way, don't forget to enjoy yourself! Have a laugh at every strange and wonderful item, imagine another identity trying on clothes you usually wouldn't dare to and stay open minded! Ready for the tour?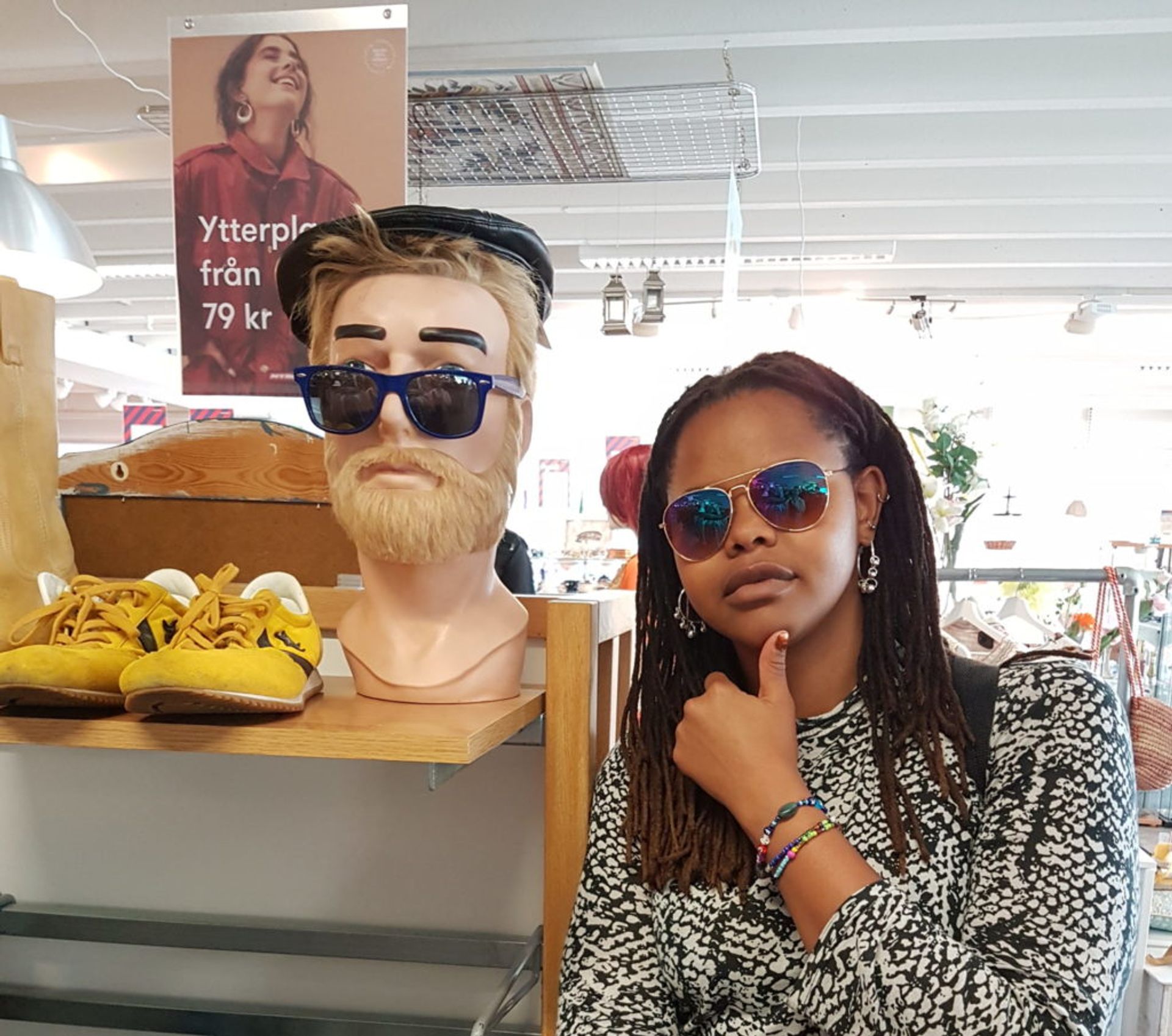 The Tour
I'll be looking at Emmaus, ↗️ Myrorna ↗️ and Erikshälpen ↗️ – three of the biggest stores in Borås, and franchises that you can find in other cities. They have a variety of products so they're each ideal for a one-stop-shop, but they all have their own perks and quirks. My friend Vera came along to do a similar tour for our sustainable student association Hållbar Student Borås. ↗️ I chatted about second-hand shopping as a sustainable option in Part 1, but you can also read more in Katharina's blog post about her sustainability challenge. Get cozy, grab a snack and let's begin!
Emmaus
Emmaus ↗️ has a special place in my heart for being the first second hand store that I went after only 1 day in Sweden.
Largest assortment of clothes, shoes and accessories;
They sort by colour and style so it's pretty easy to browse;
Biggest range of affordable winter jackets and coats – so they're definitely worth coming back for;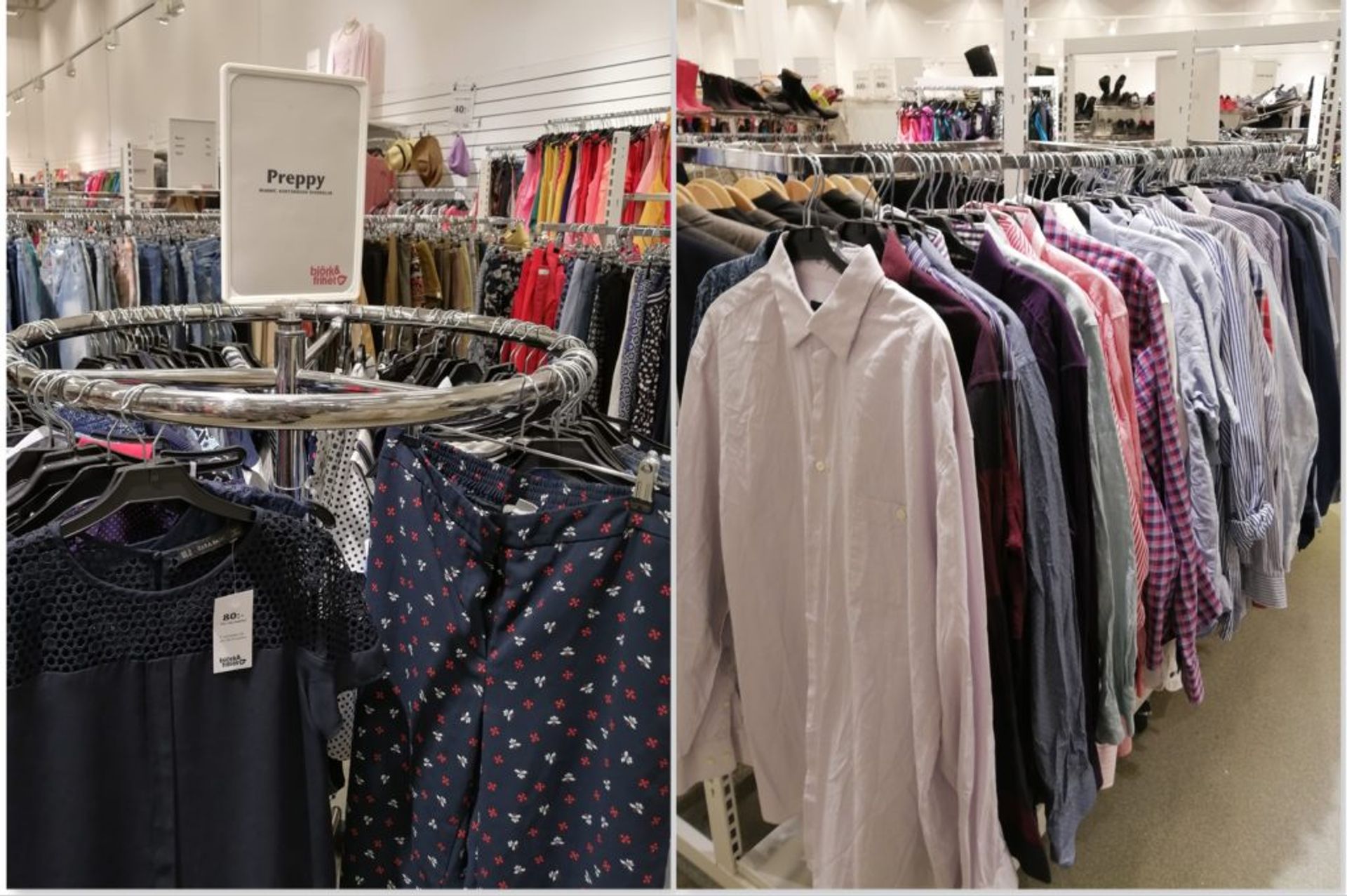 Snowshoes, skis, roller blades and skates;
Specialized sport equipment including tennis rackets, biker jackets, snow suits, training shoes etc.;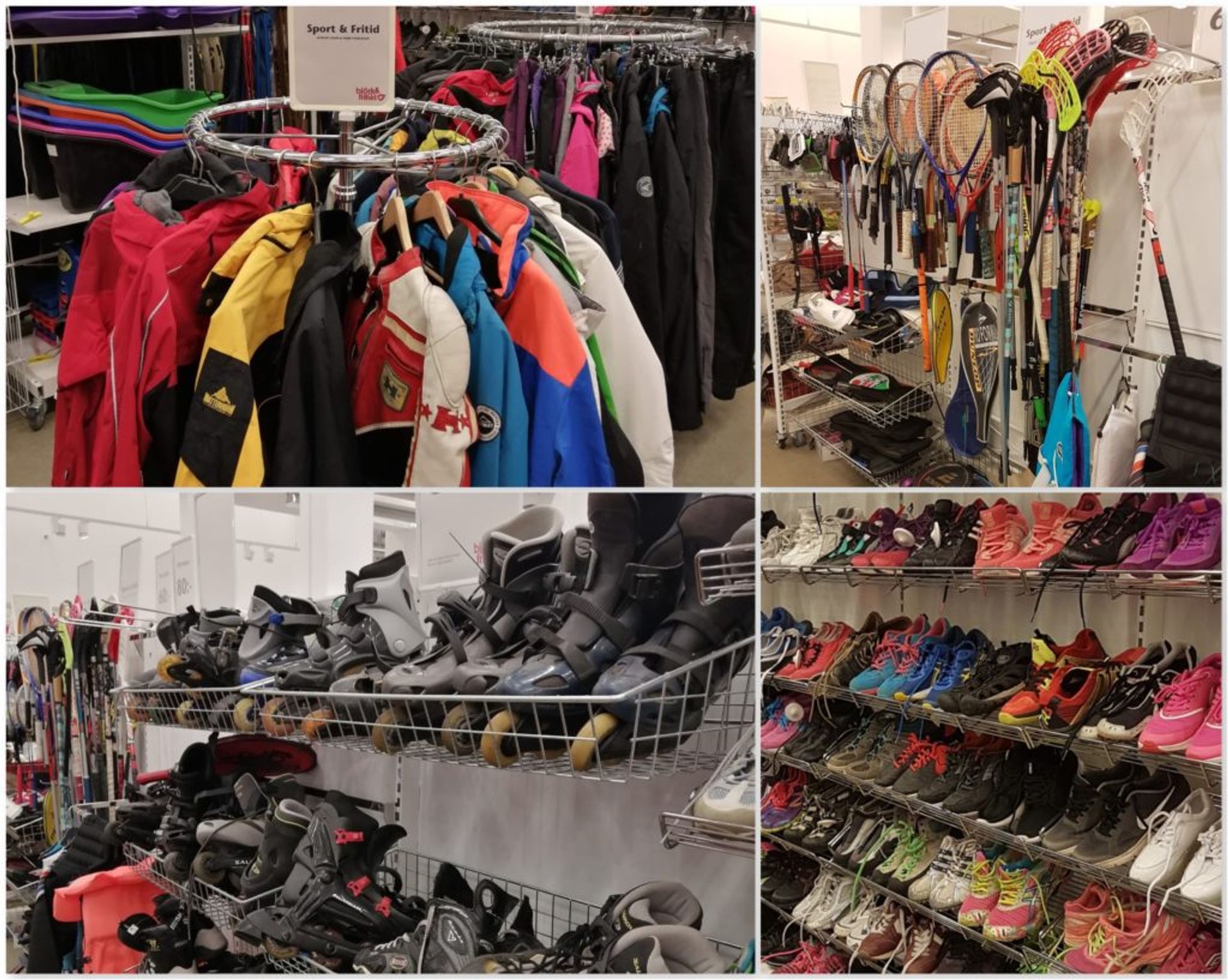 Emmaus Borås snowshoes and skis / Video: Lusanda
Bags, backpacks, hiking bags, laptop binders, suitcases and luggage;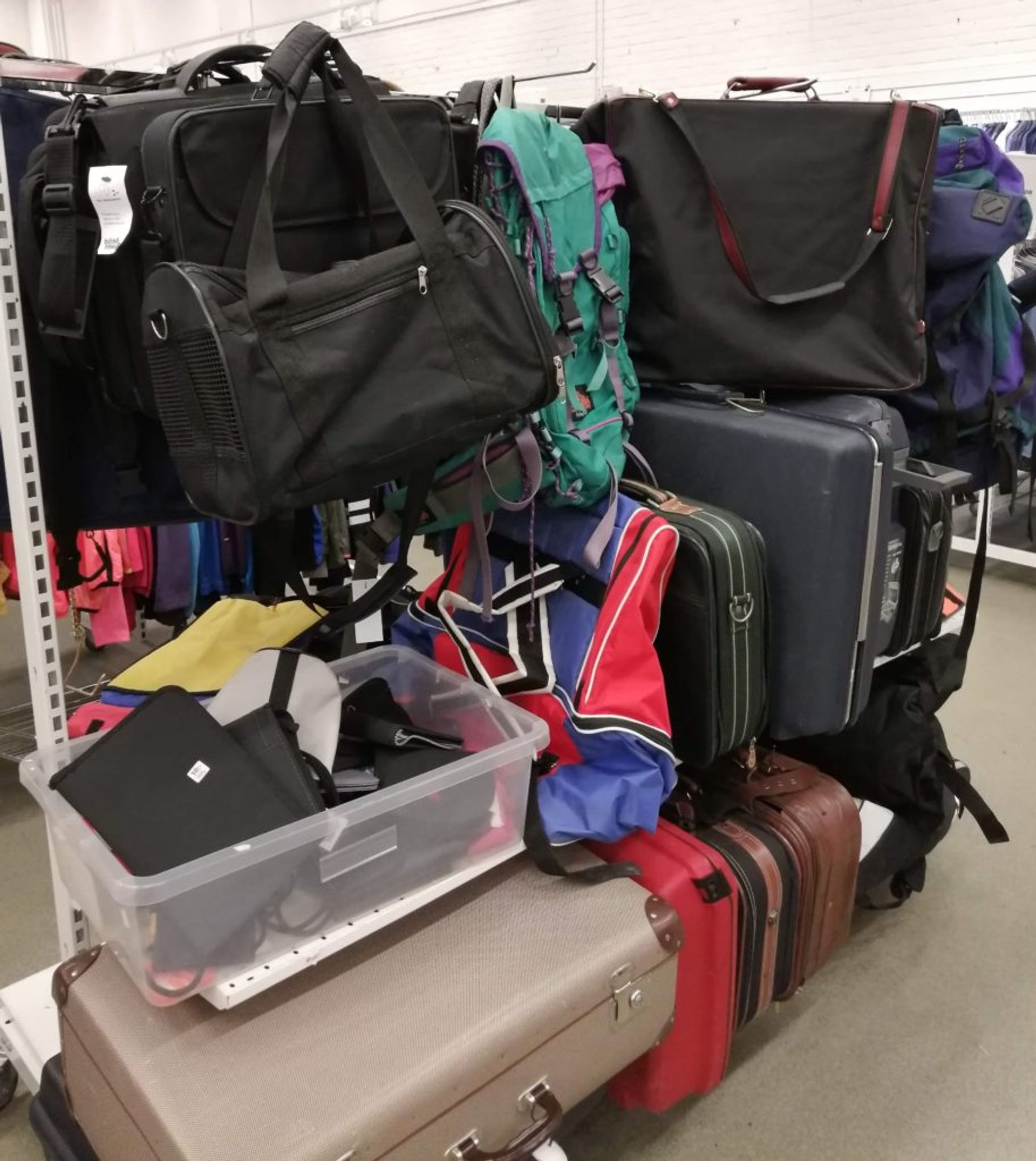 Electronics like stereos and monitors;
Small appliances like toasters and kettles;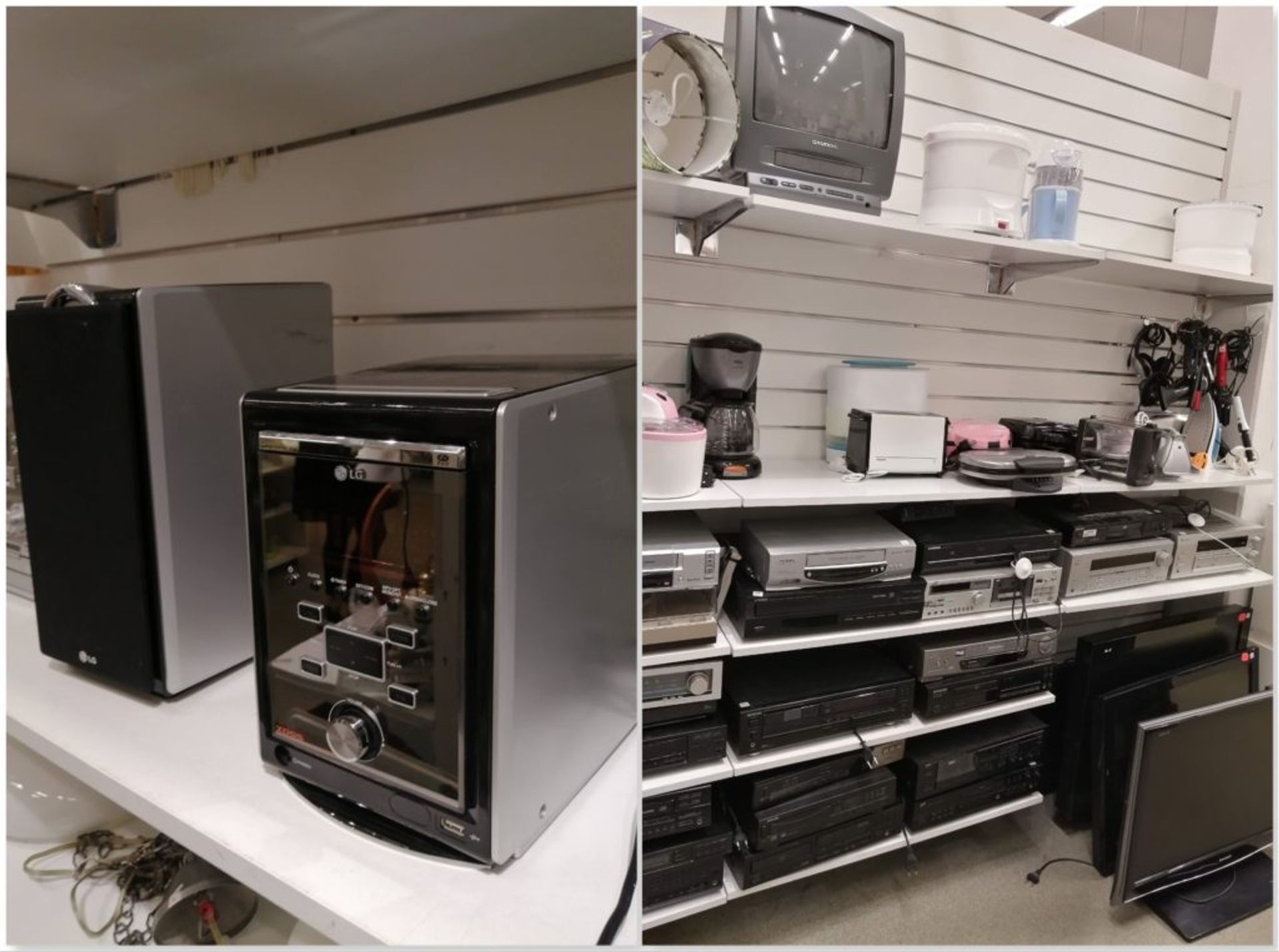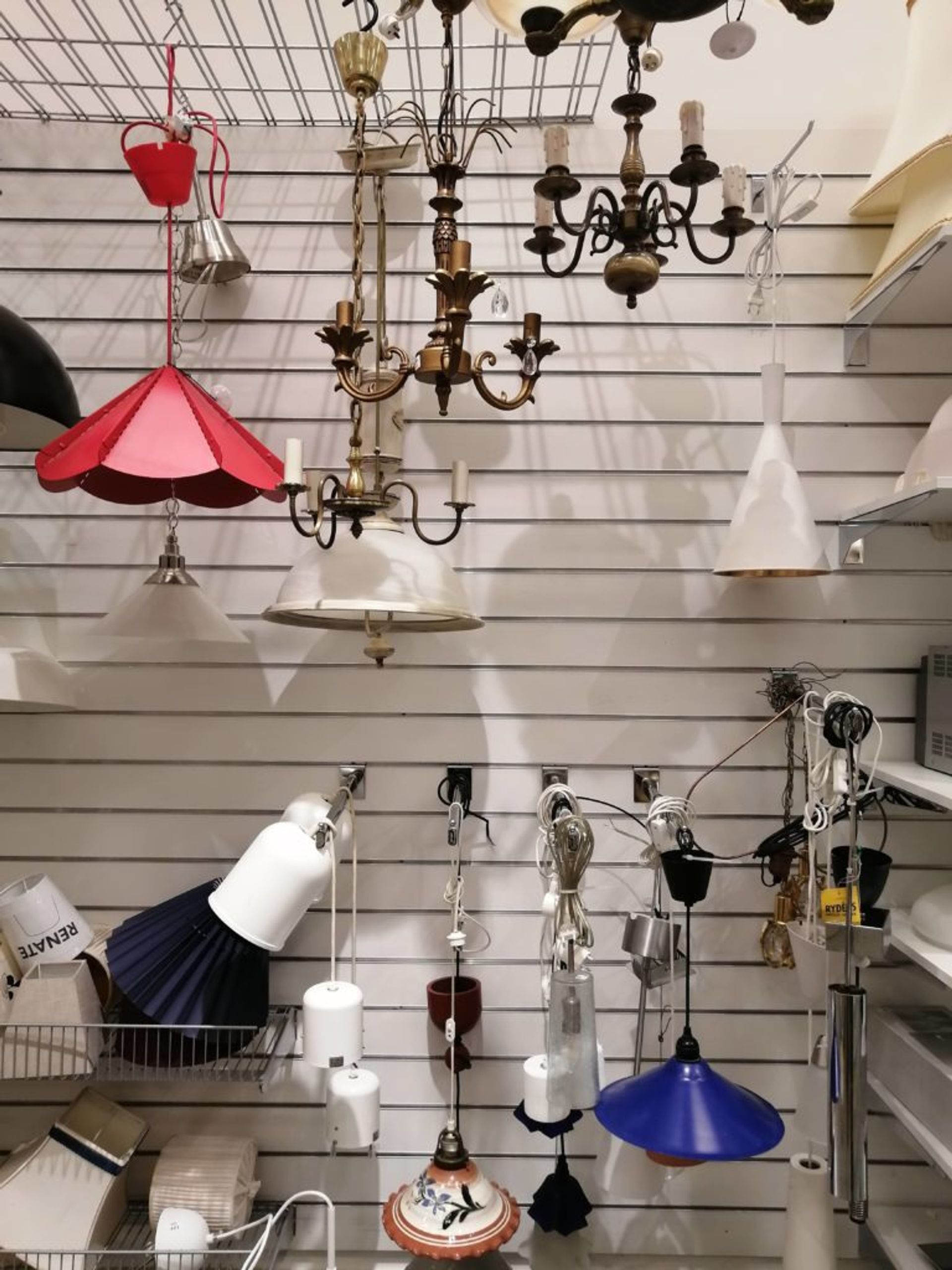 Some art – some obscure and some classic, but take your time and be entertained;
Some very affordable books – I've found more variety of English books here;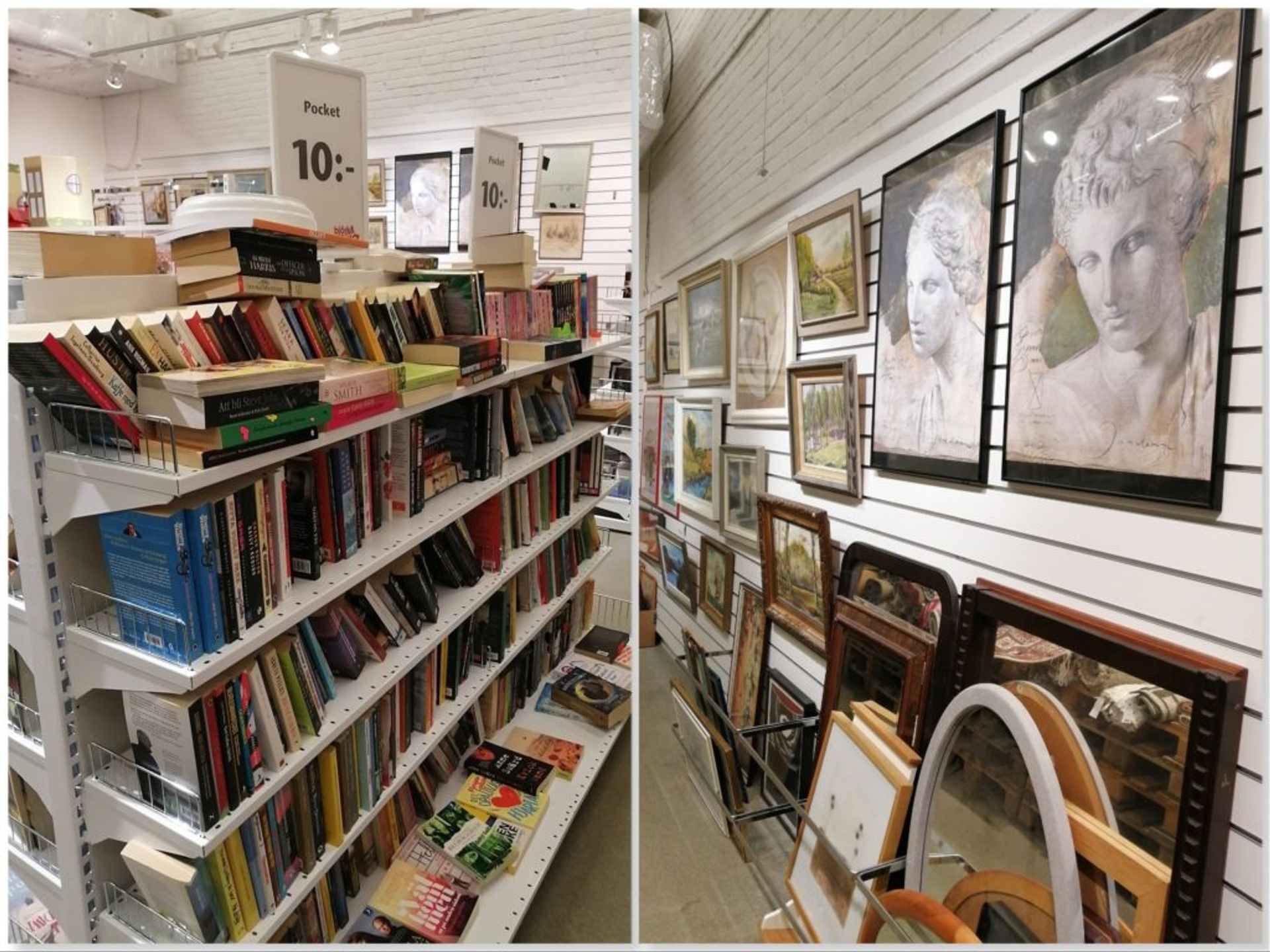 Some very quirky and unique trinkets – especially around special occasions;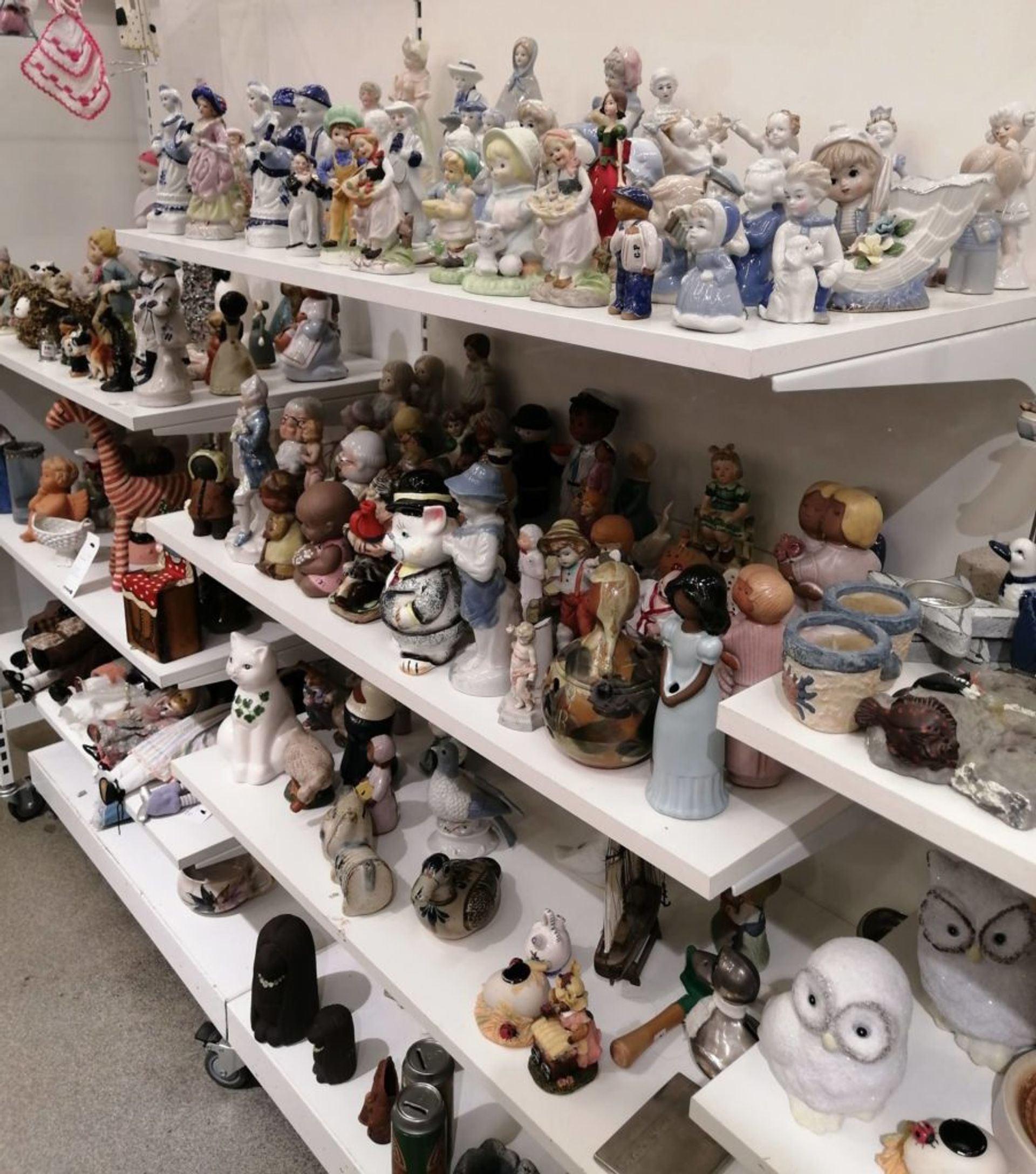 The biggest selection of kitchen items like plates, cups, cutlery, pots and pans, salt shakers, peelers etc. Take some time to look carefully, you can miss some special things in a rush;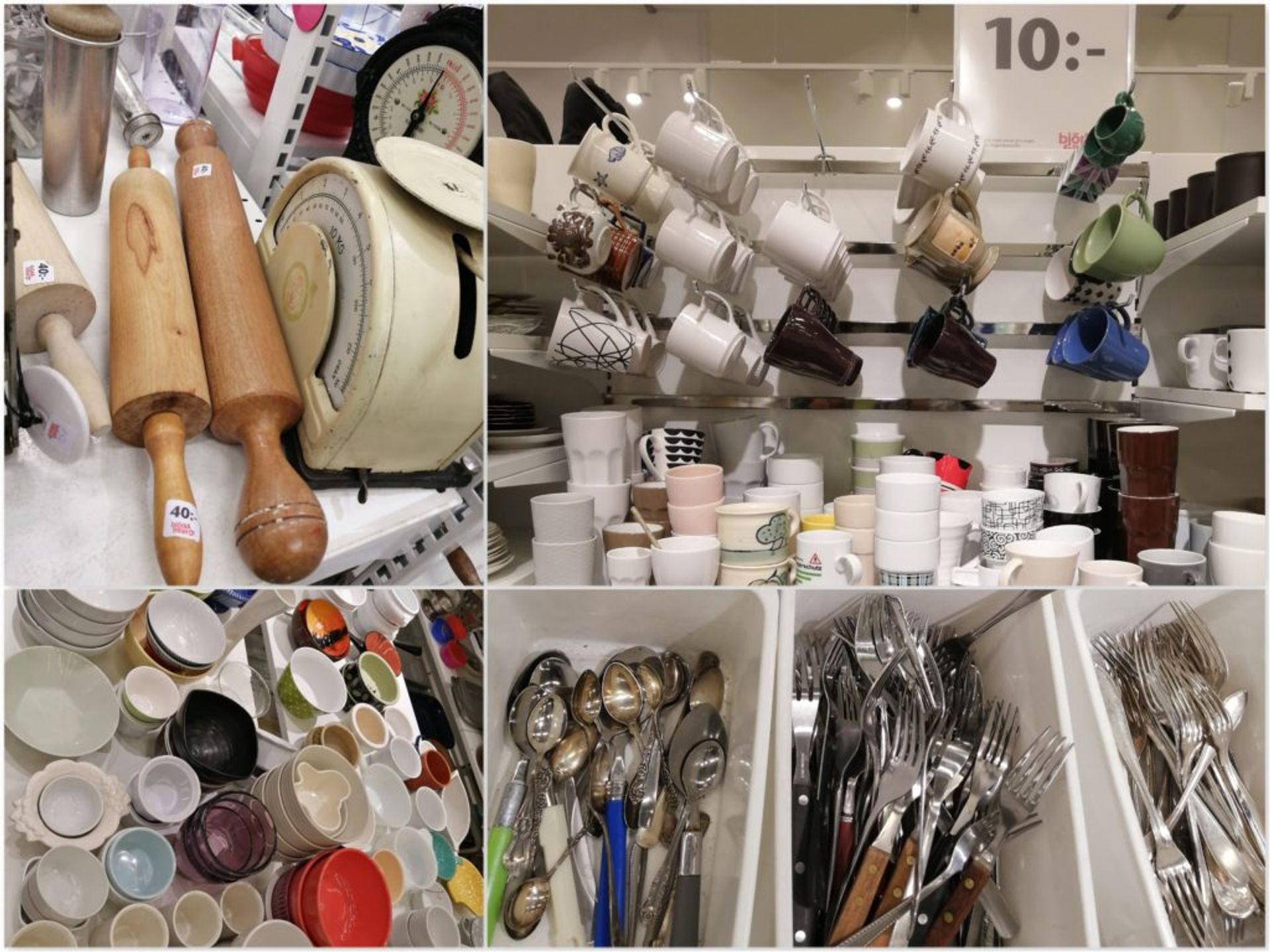 Emmaus Borås Kitchen and Decoration Section / Video: Vera
Bonus! They have a loyalty coupon card – you get a free item worth 100 SEK on your 10th purchase!
Including: bedding, tablecloths, holiday decorations, fancy outfits, vintage cameras, scooters, carpets, hats and handbags, and much much more!
Myrorna
Meaning "little ants", Myrorna ↗️ is a well known (and well loved) franchise that came from women who collected and donated clothes to their community.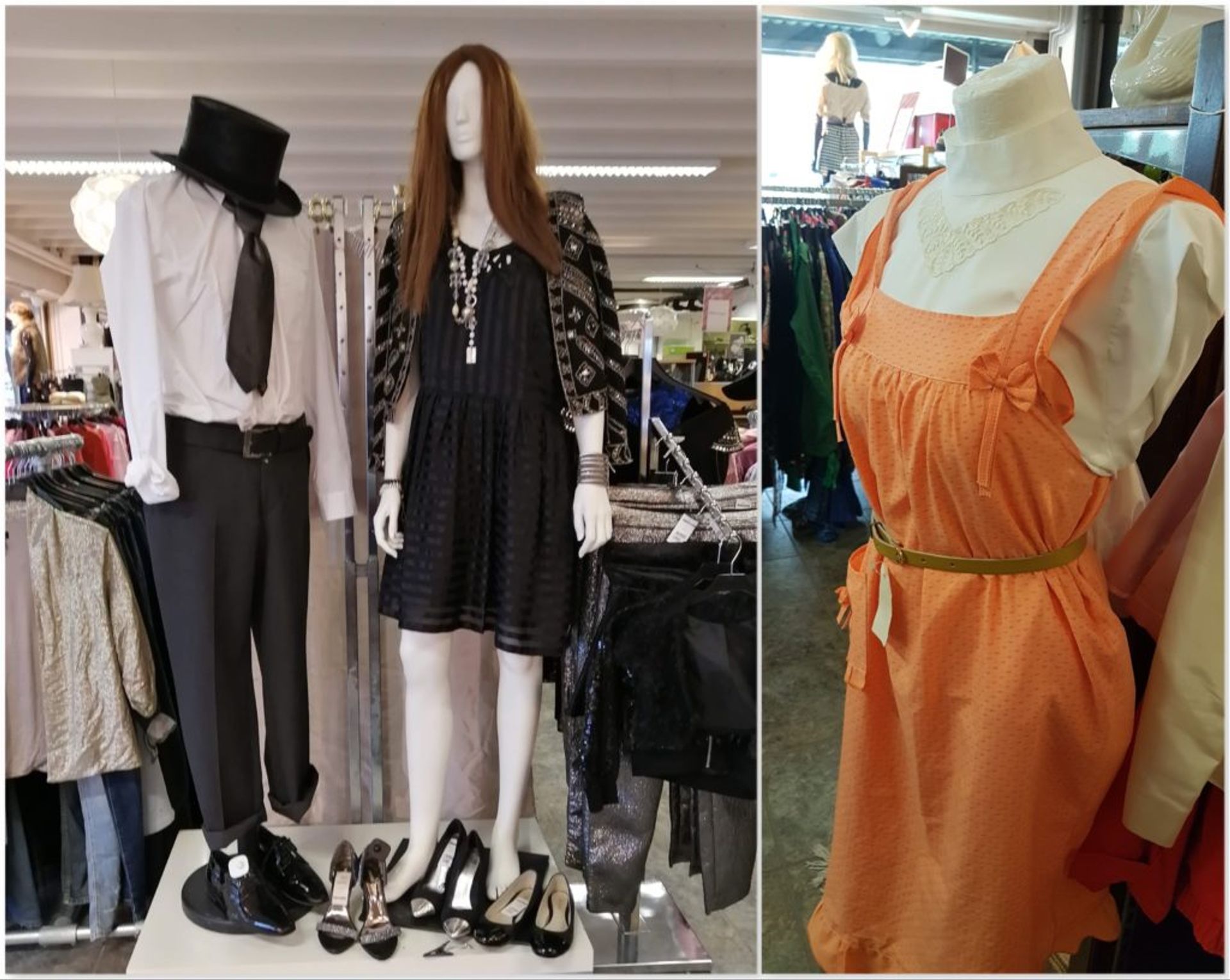 Easy to browse and fun store layout;
Smaller space with a very cozy vintage vibe;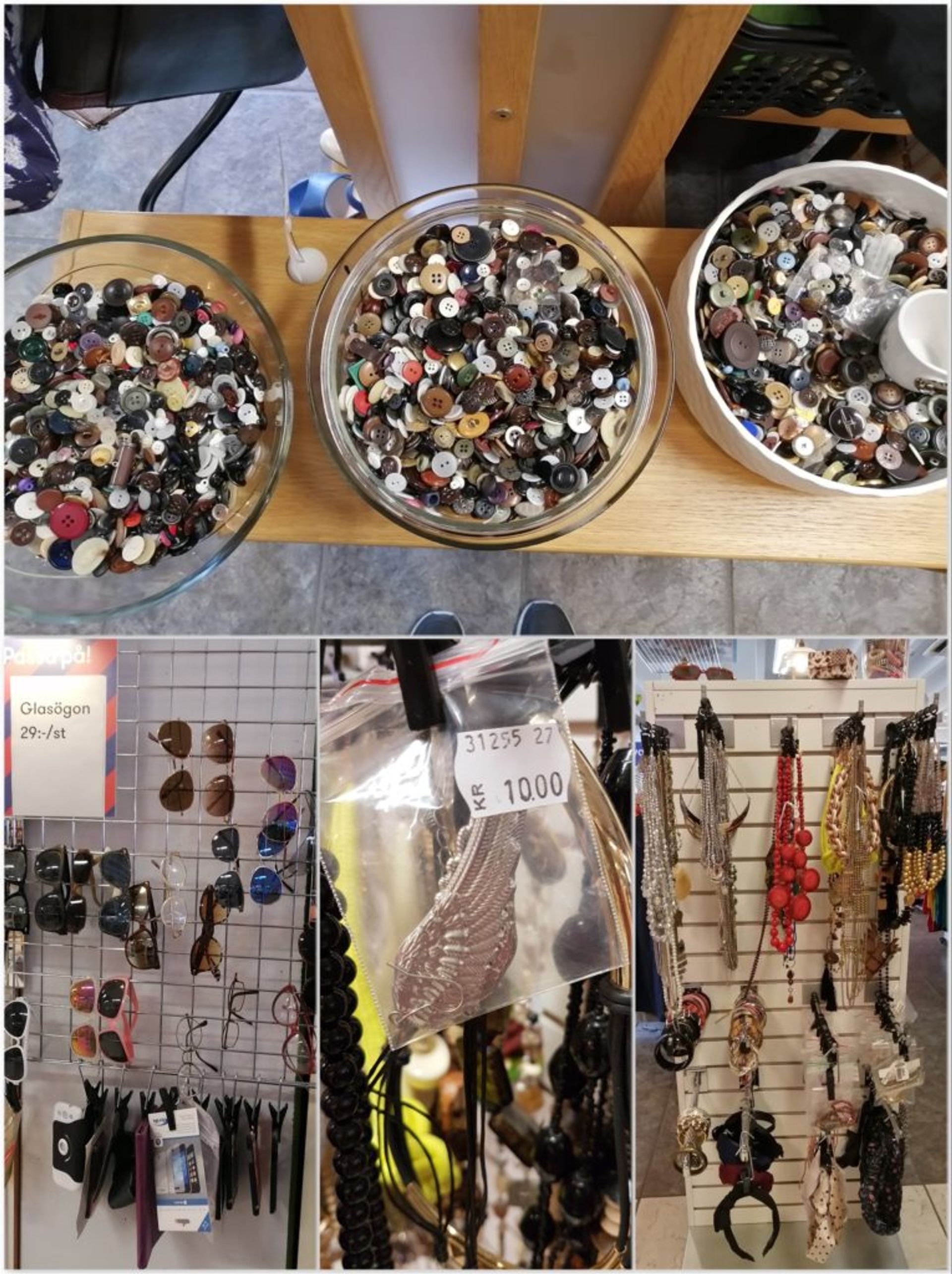 Colourful and quirky clothing displays;
Affordable accessories – sunglasses, jewellry, scarves, handbags etc.;
Smaller selection of shoes but wide variety;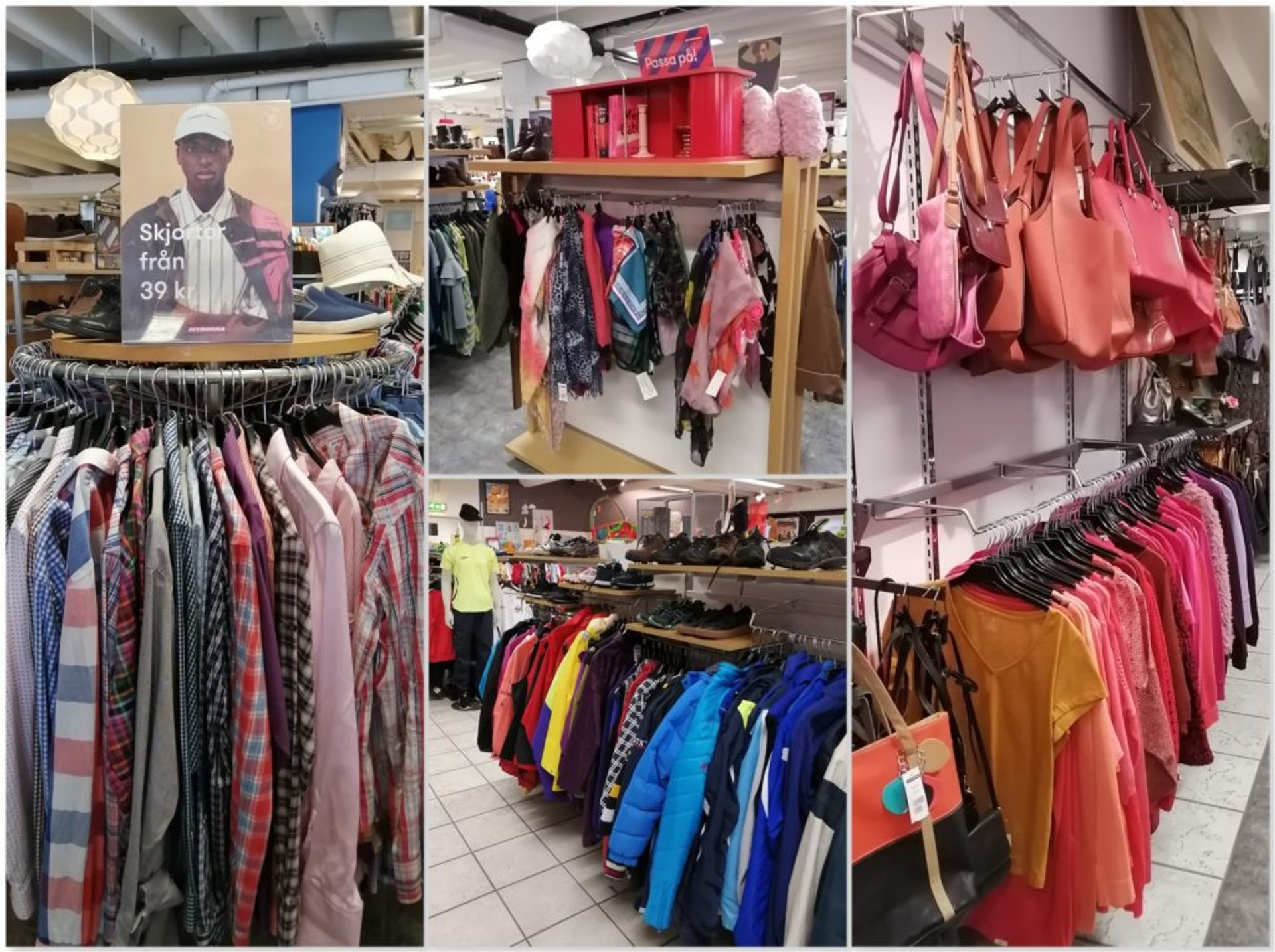 Myrorna Borås Clothing / Video: Lusanda
Small and cozy selection of furniture;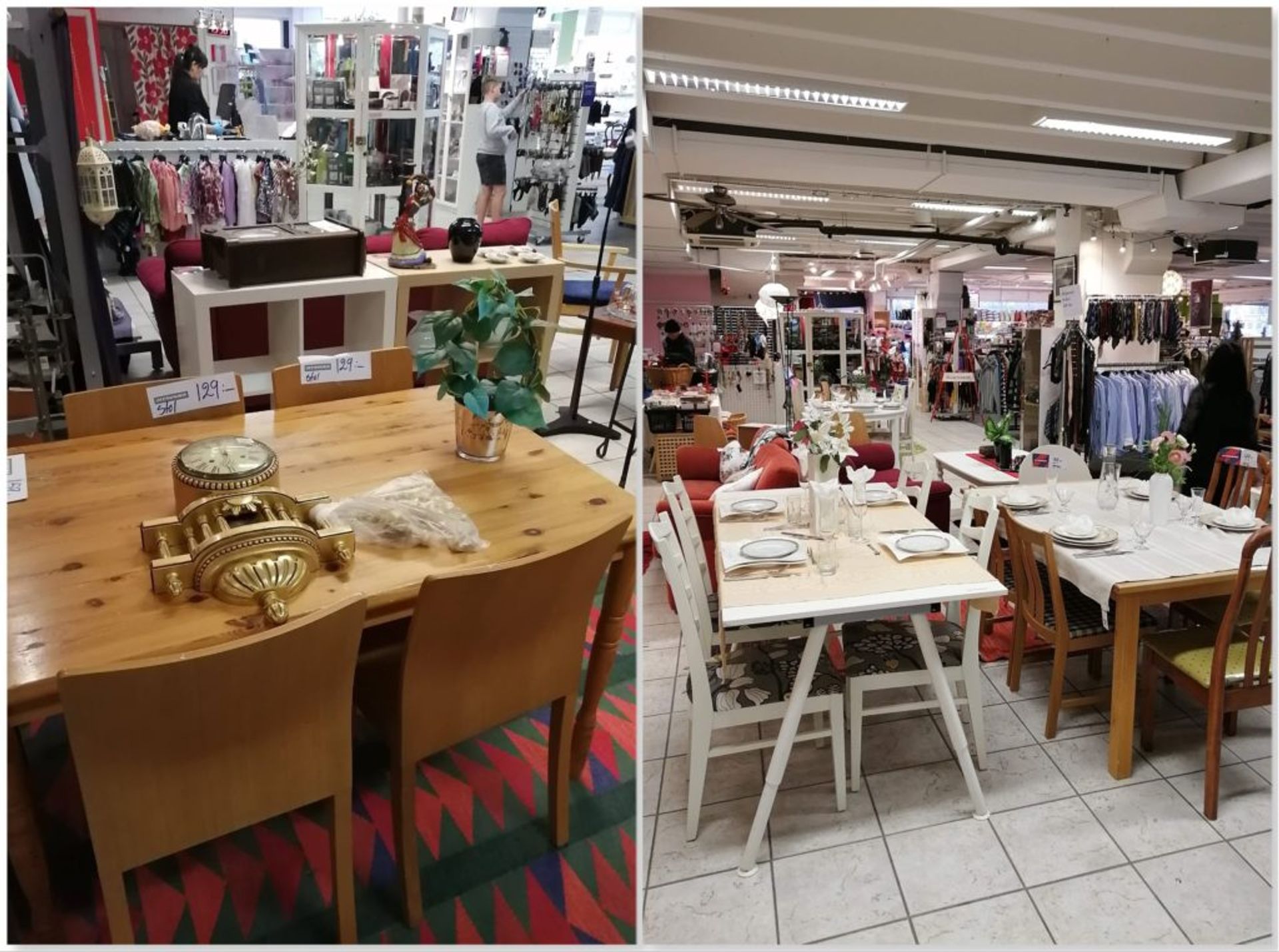 I prefer to buy cushions, cutlery and small kitchen appliances from Myrorna – I got my kettle and pots from here and you can find some special kitchen gadgets like shell-shaped waffle makers;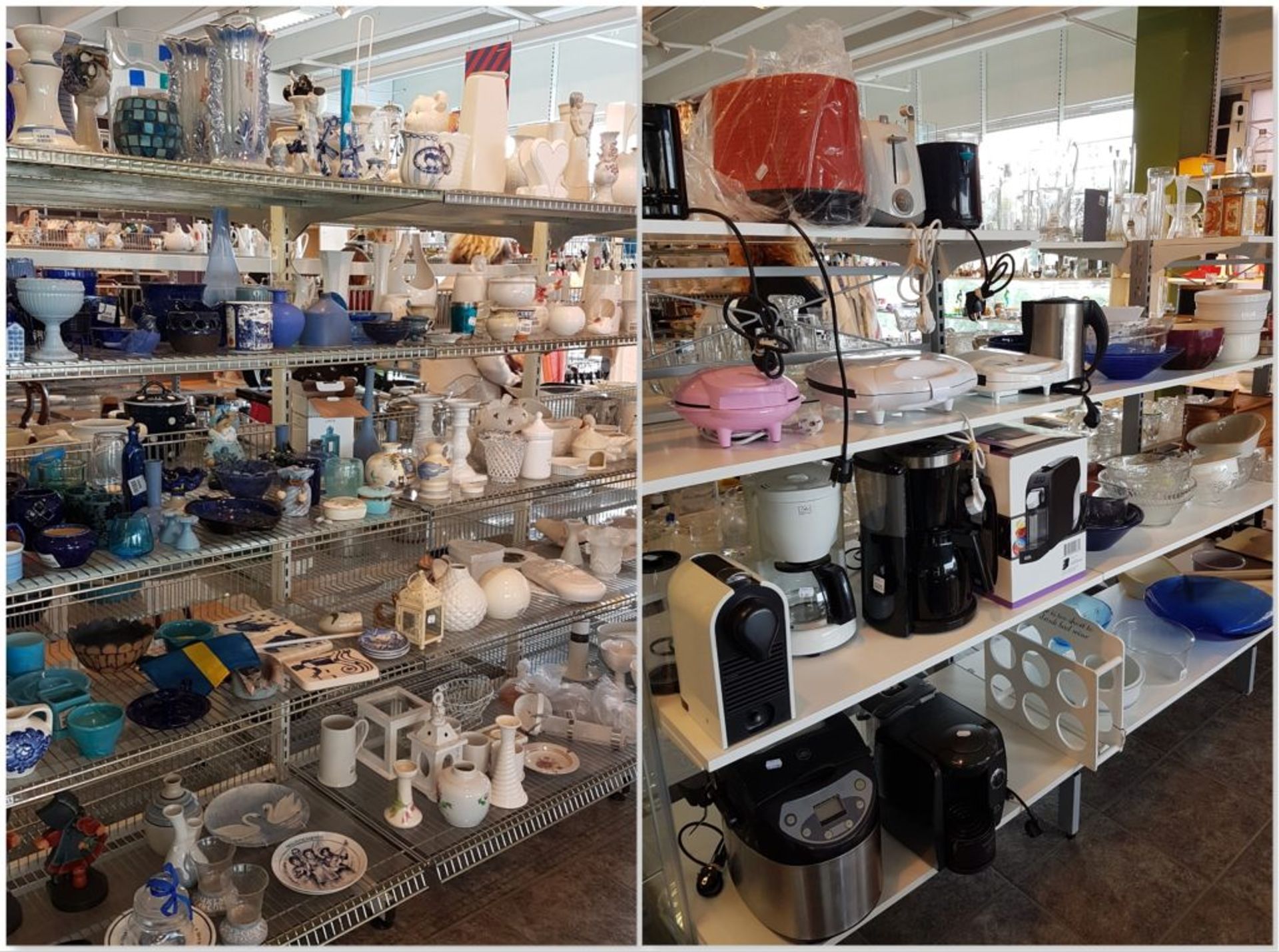 Bonus! You get a 10% Student discount with your Mecenat

↗️

student card (20% on Thursdays)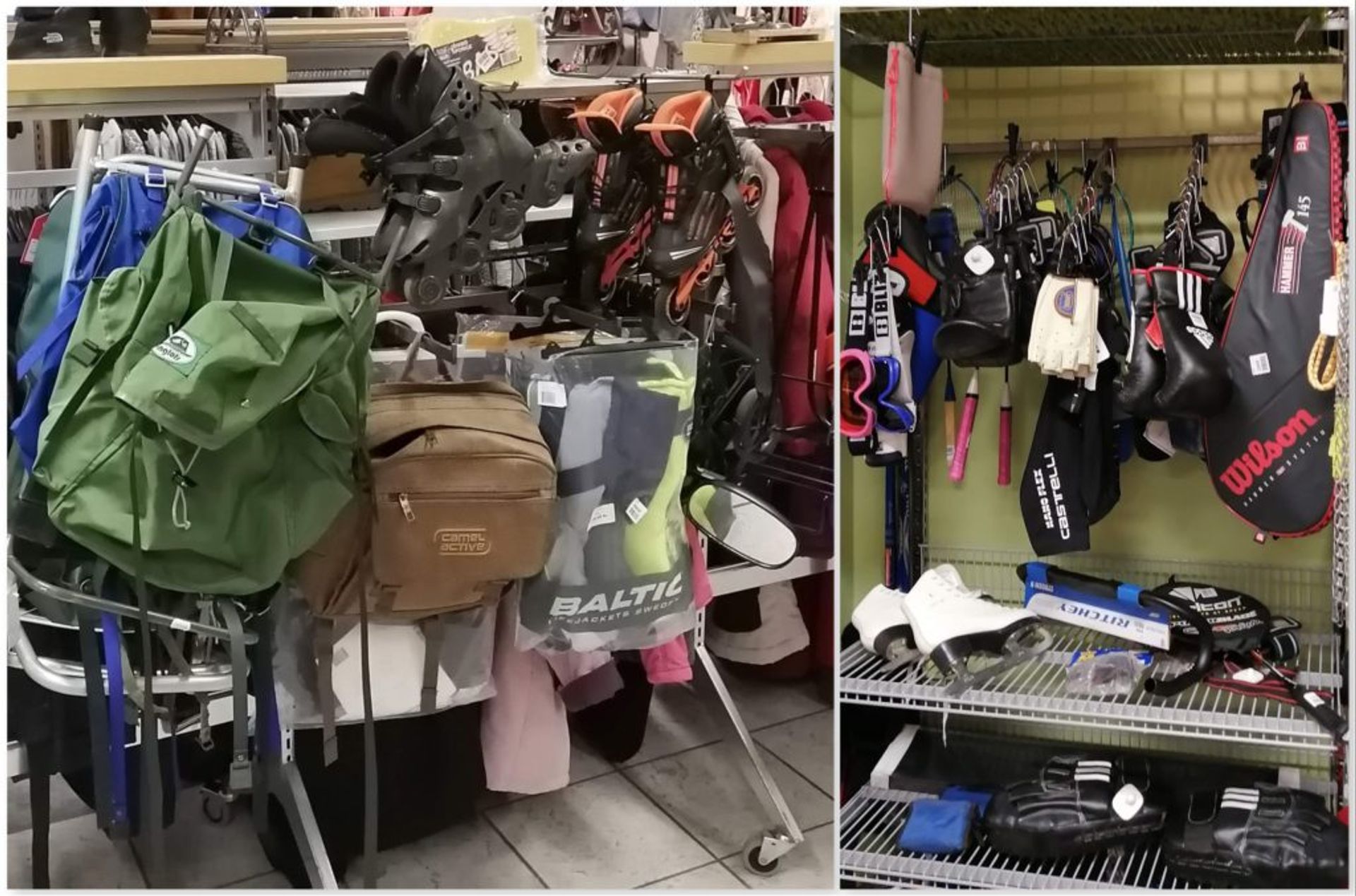 Heads up: You might need to buy a light! Many unfurnished apartments don't have light fittings so look around the ceiling when you arrive for a tiny socket and hook nearby.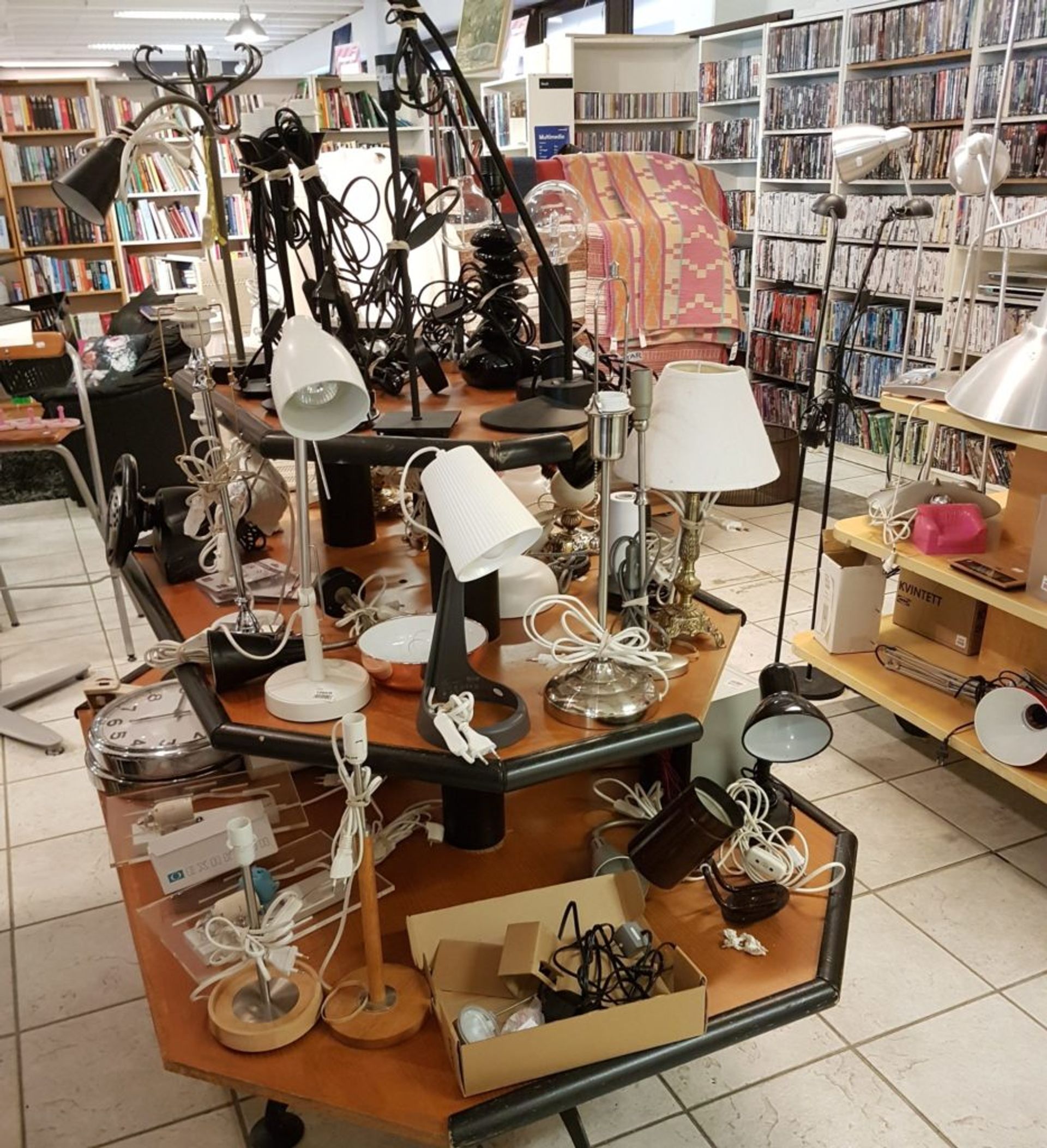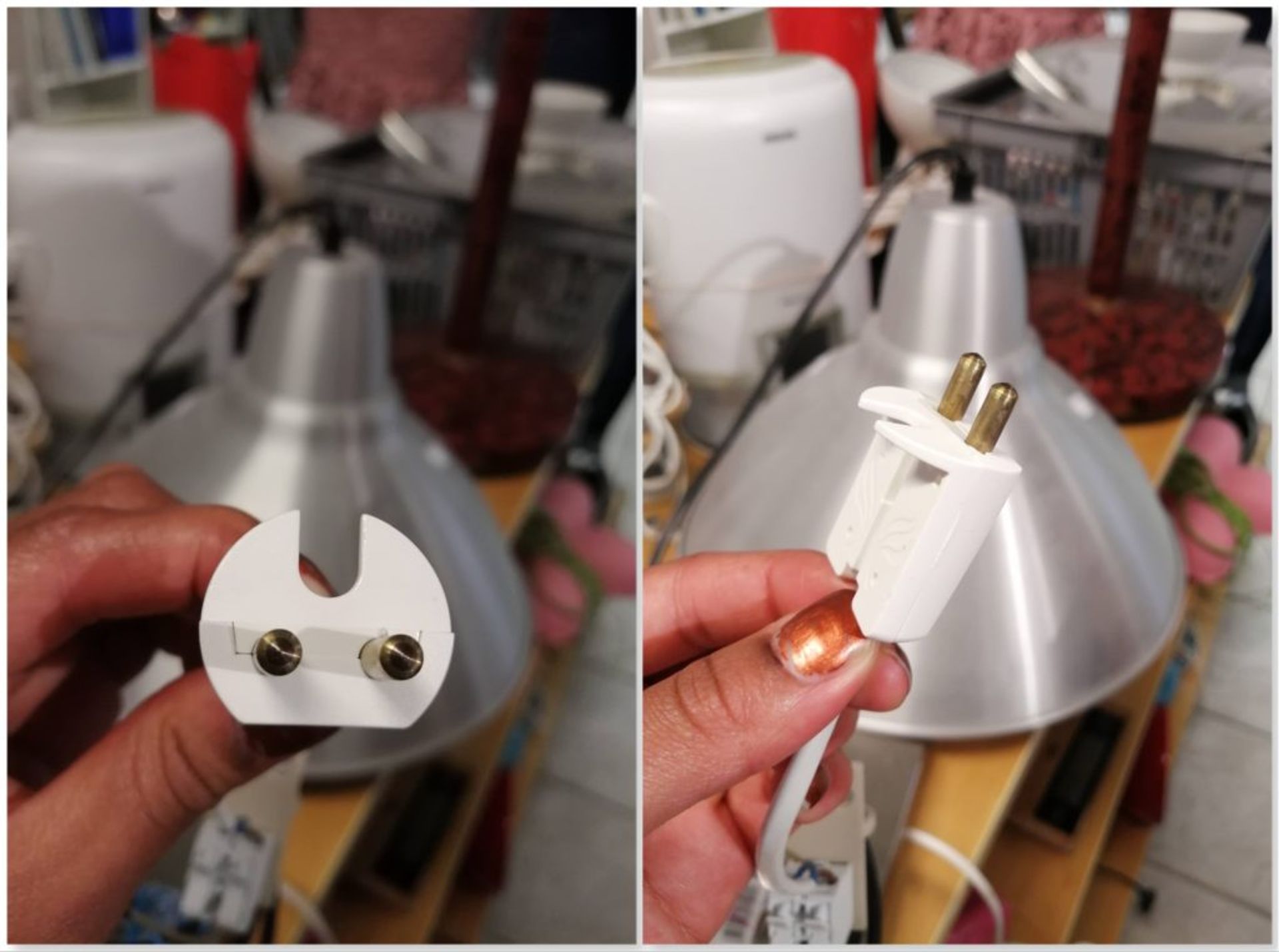 Including books, crafting kits, knitting needles, yarn, rollerblades, vinyl records, sleeping bags, board games, cute decorations, scarves,  cushions, curtains, jewelry, cameras and equipment and much much more!
Erikshälpen
Keep note of trading hours, the Borås branch is only open Tuesday, Thursday and Saturday.
Biggest second hand store in Borås – its huuuuuge;
The quirkier option – you can find some super unique antiques like grandfather clocks, decorated plates and trinkets;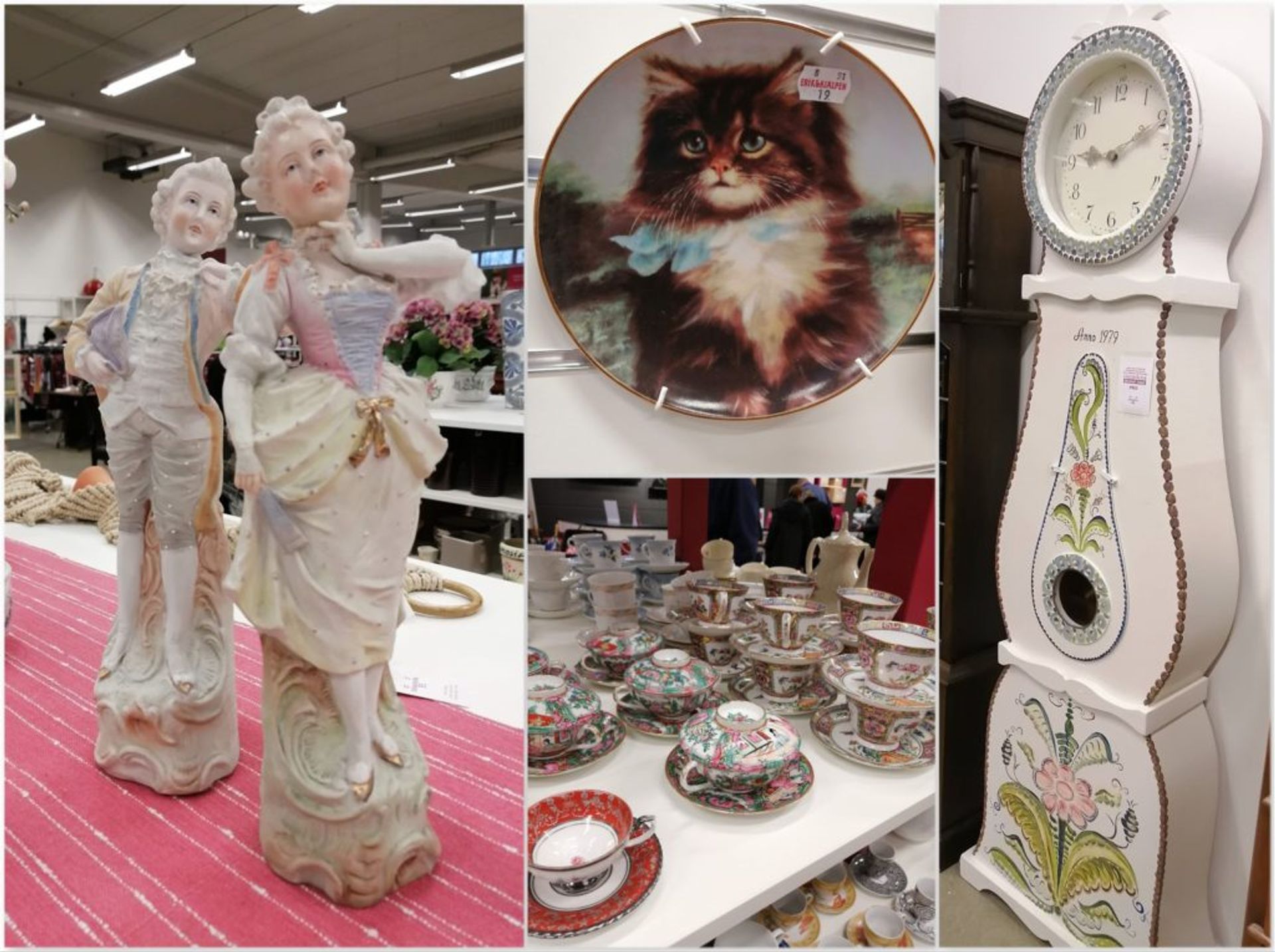 Best for furniture – they have a very large assortment and some rare vintage finds, including rocking chairs, sofas, standing shelves and dining tables;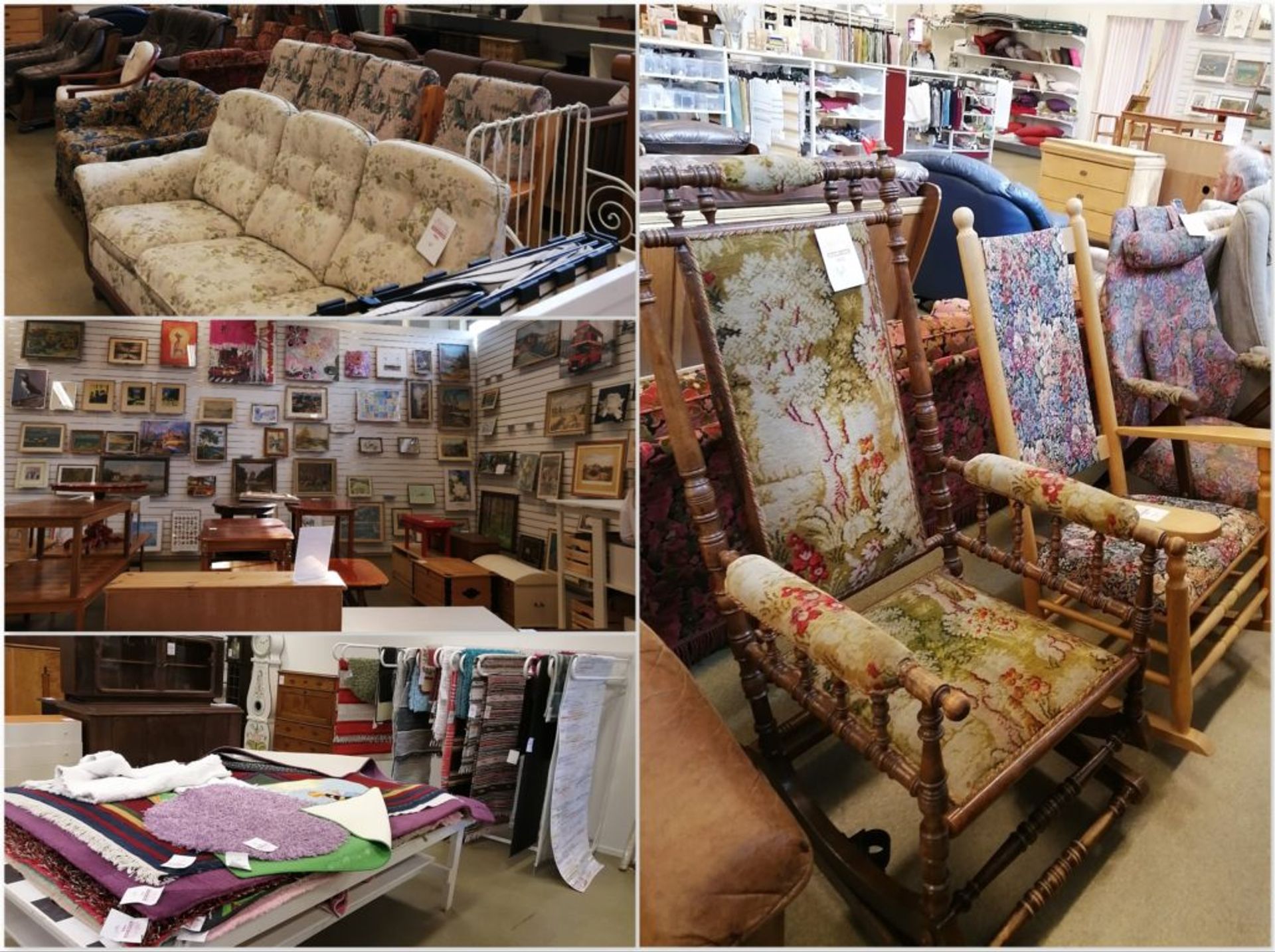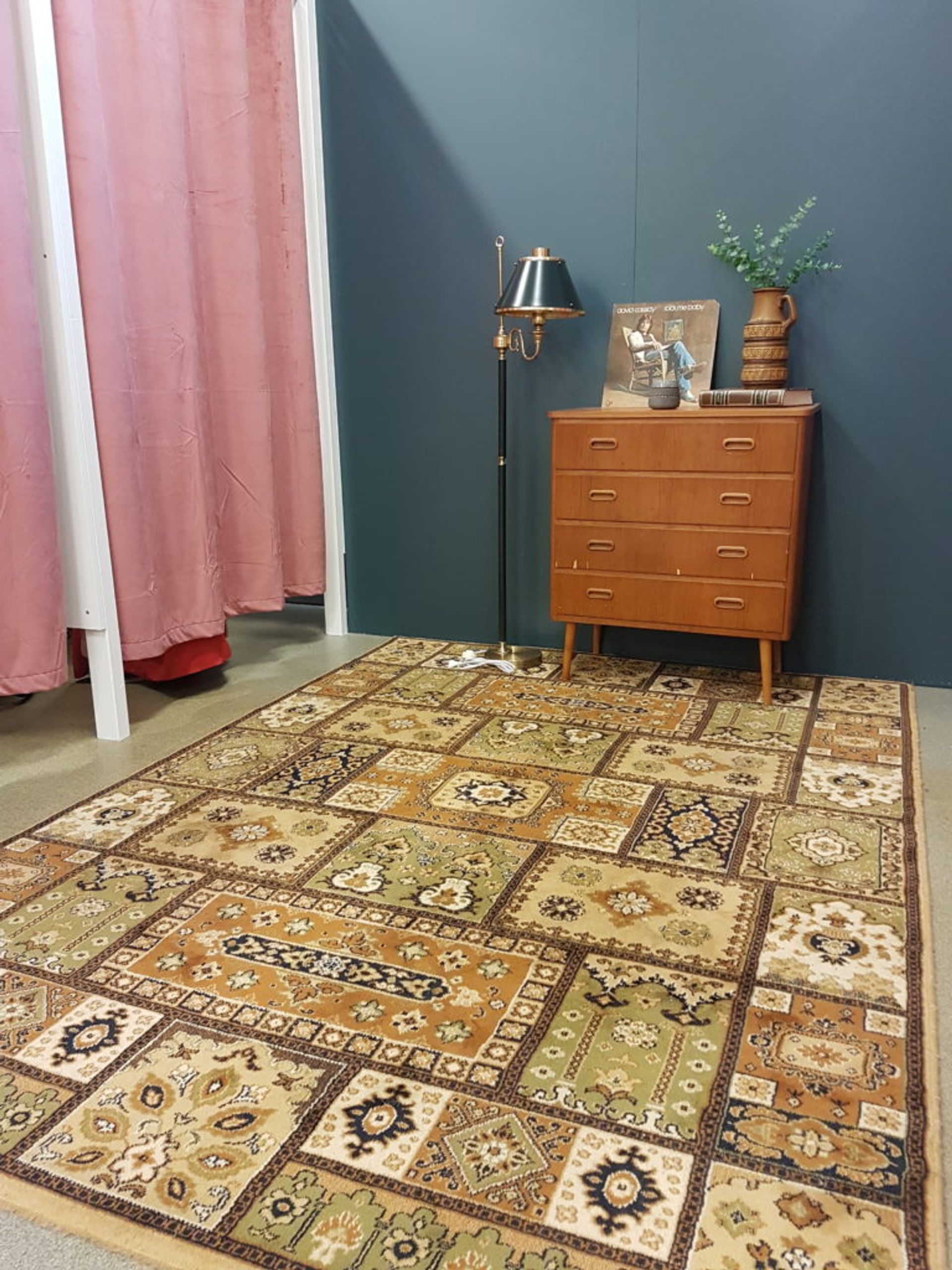 Some specialised sports equipment for skiing, diving, cycling, boxing etc.;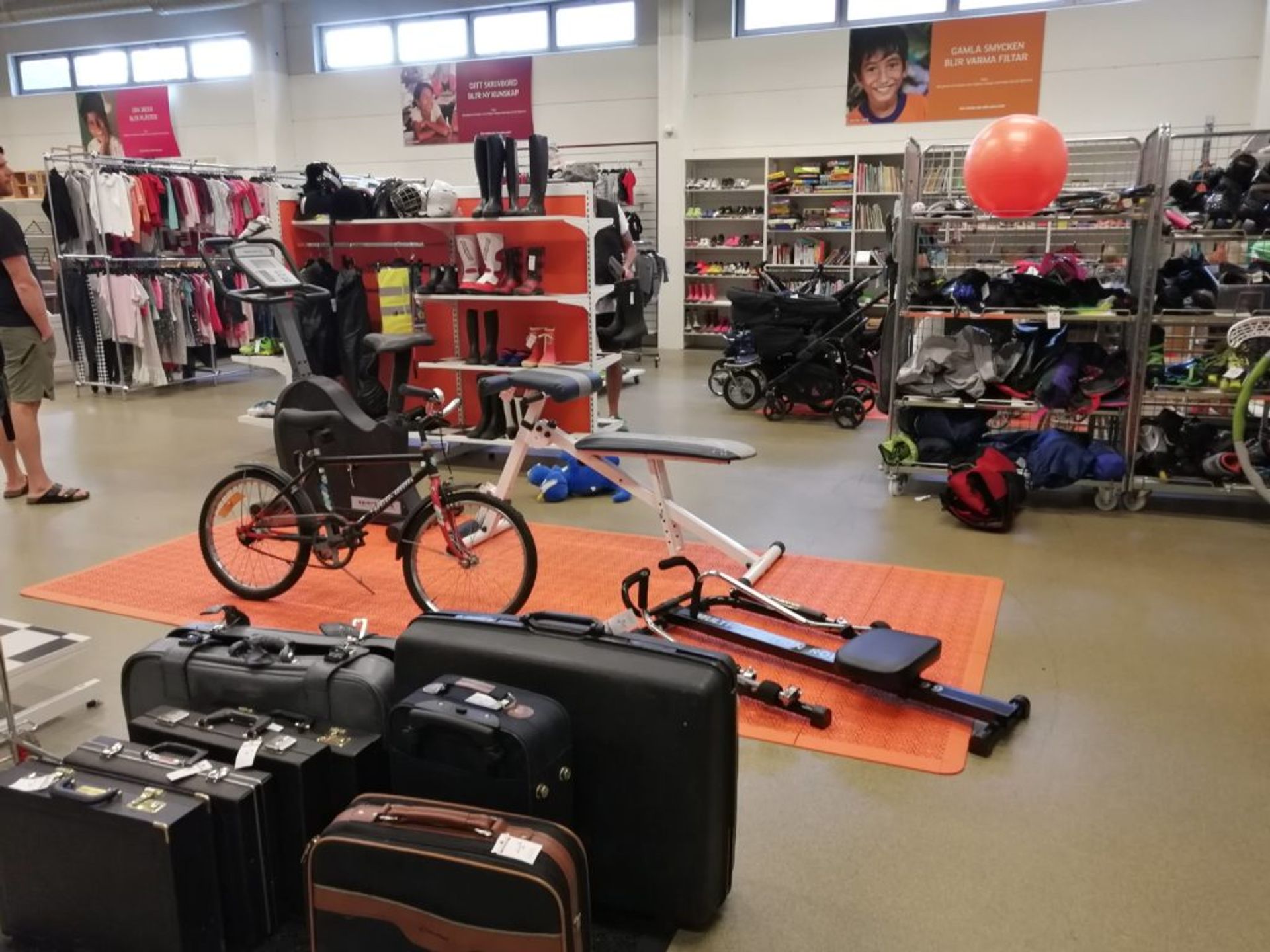 Student discount delivery options (ask an in-store employee);
Very large selection of art and books which are very beautifully laid out;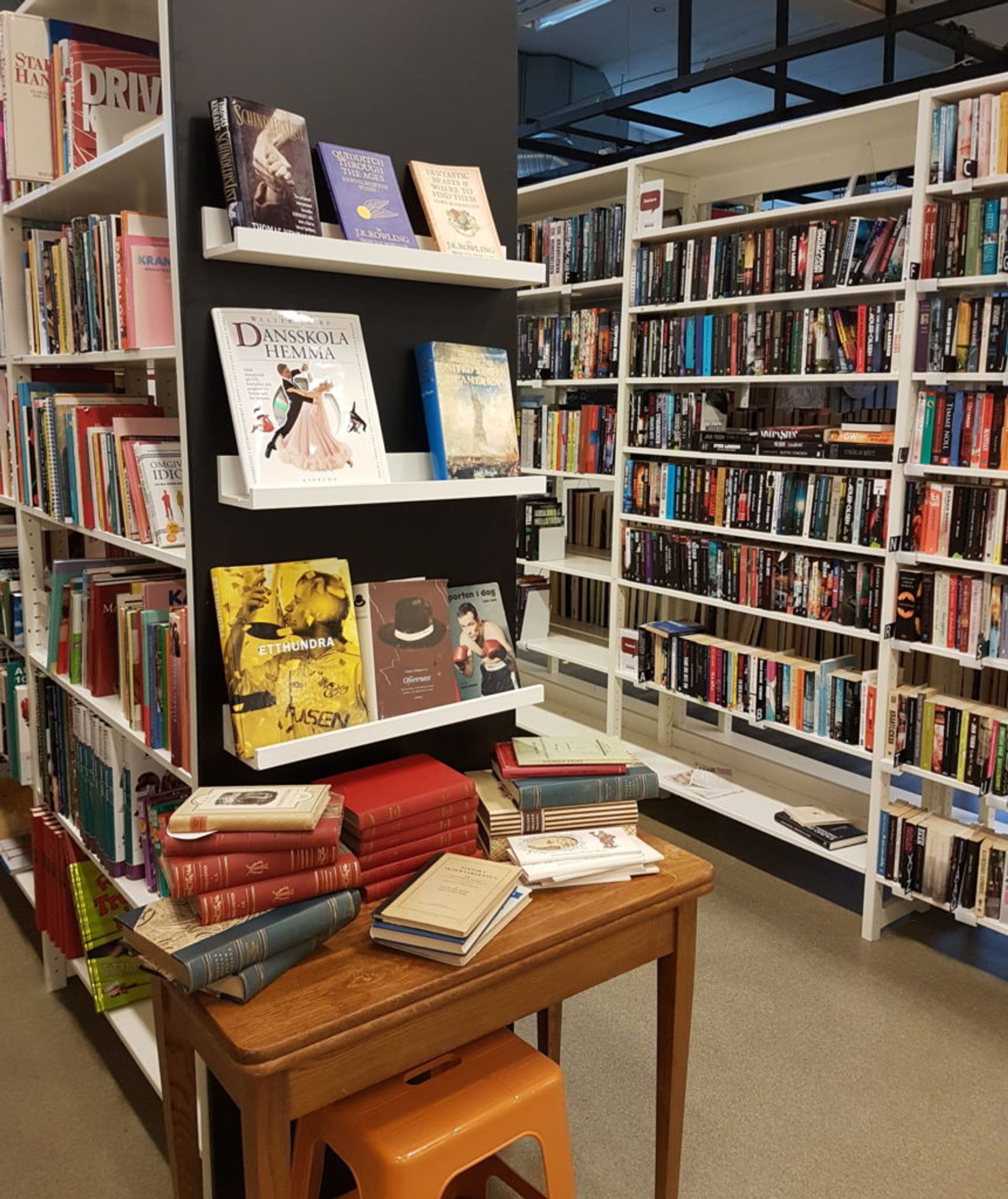 Smaller curated clothing selection – they have some really good quality coats and blazers;
They also renovated recently so the clothing layouts have gotten much more interesting!;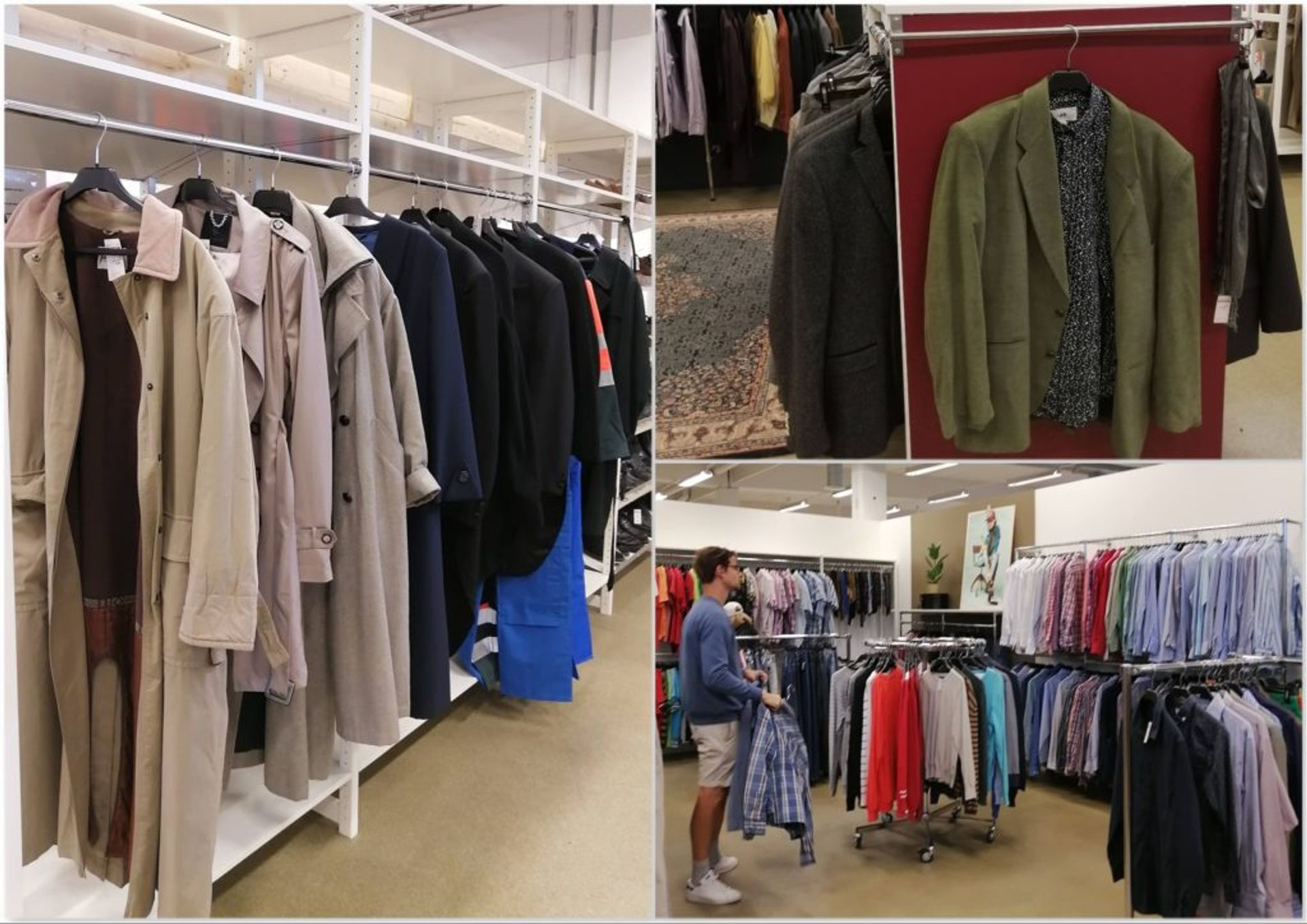 Some more lights – you can find some fancy chandeliers!;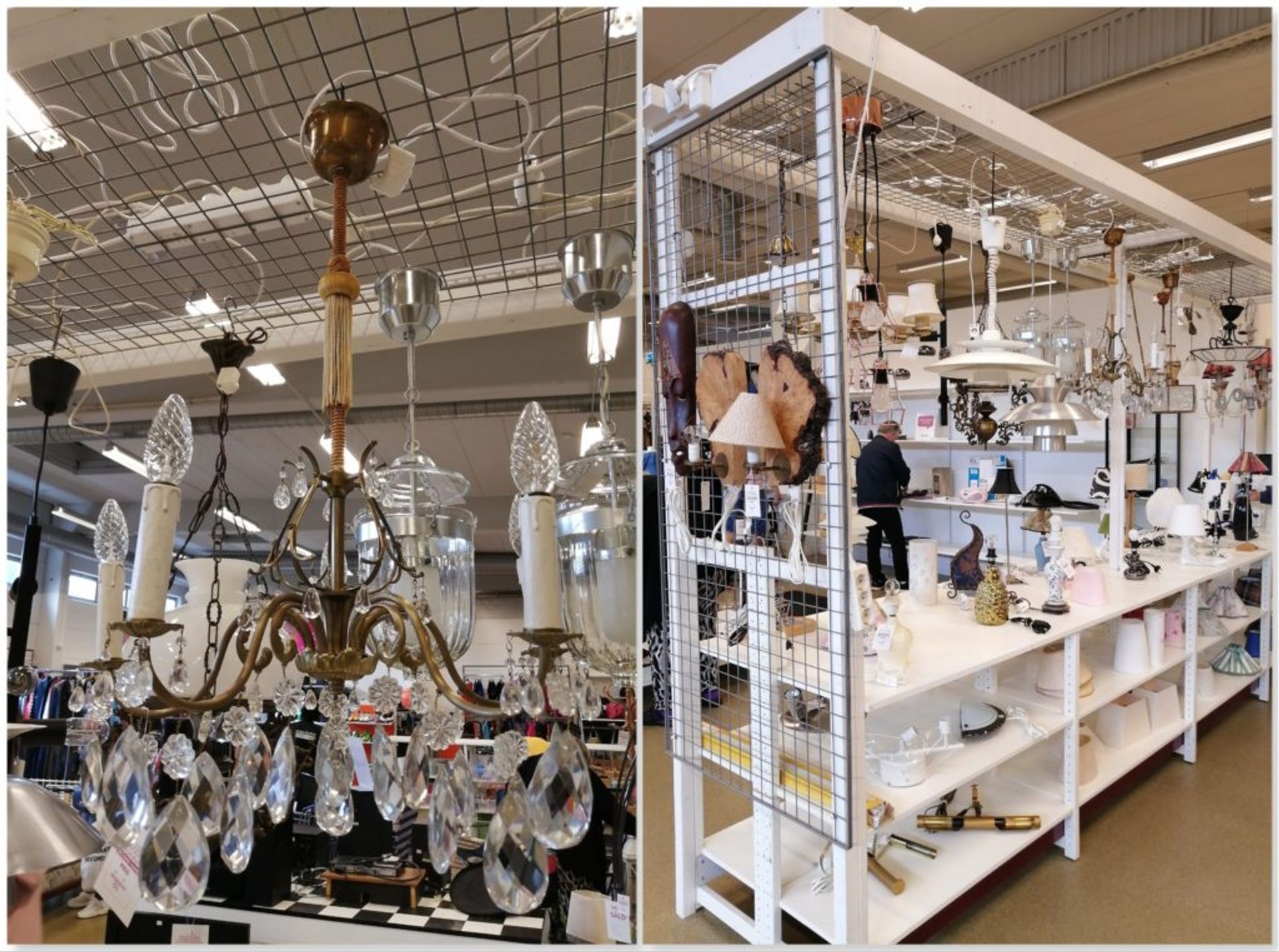 Bonus: They have their own cafe! So you can grab a fika to relax after your hours of browsing (their pastries are really delicious);
Including crafting tools and materials, kitchen stuff, postcards, mirrors, antiques, typewriters, sculptures, a store magazine, restrooms and much much more!
So that's the tour!
Remember this is just a guide from my personal experience and every store will be different, but there's no wrong way to go about this. Stock changes more often than you think, so come back once in a while for extras like a cheese grater or cushions. Return for seasonal items like winter coats and boots because the options are better at the time they're most needed.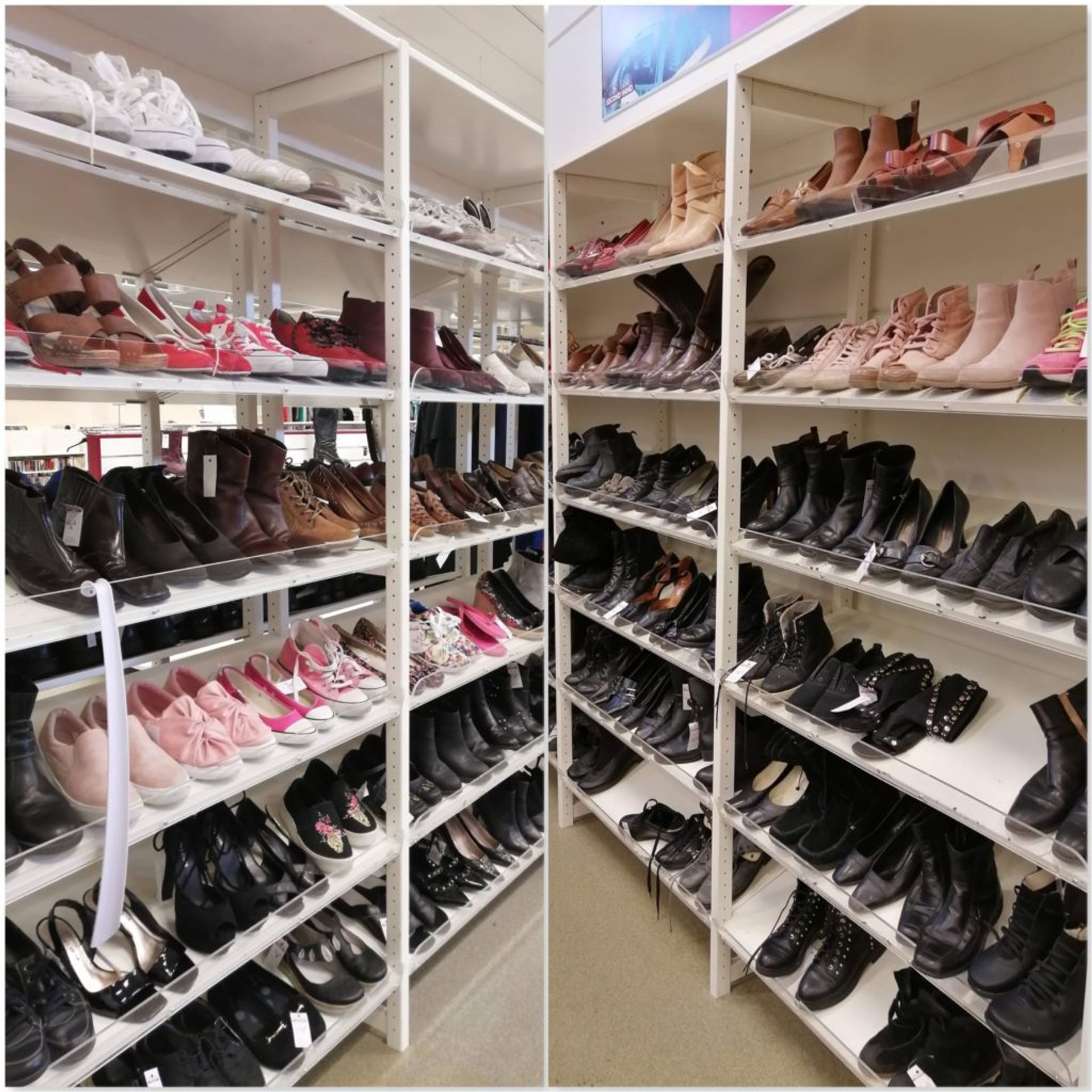 If you're moving with your family, it's good to note all these stores have children's sections with clothes, toys, books and strollers.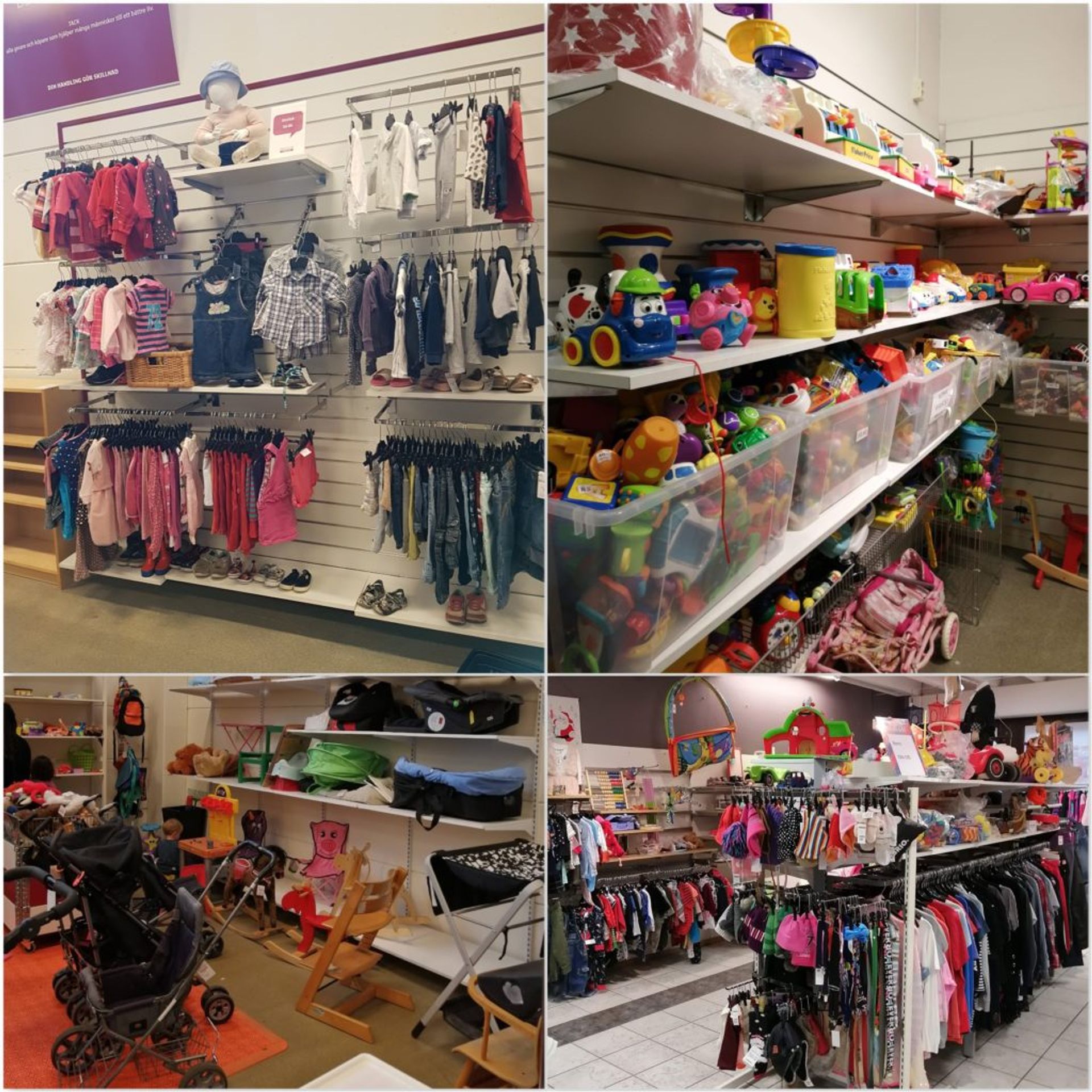 Remember to double check:
any stains on clothes or pots and pans or bags that might be too hard to remove;
wear and tear – the soles of shoes; wheels on suitcases, any adjustable parts etc.
look at the inside of your clothes for any torn linings;
buckles, zips, clasps, drawstrings and buttons all work properly, in case you're not able to fix anything. If you have the skills, or can find an affordable repairer, go for it!
plugs and sockets on any electronics  (make sure you find the right light bulb)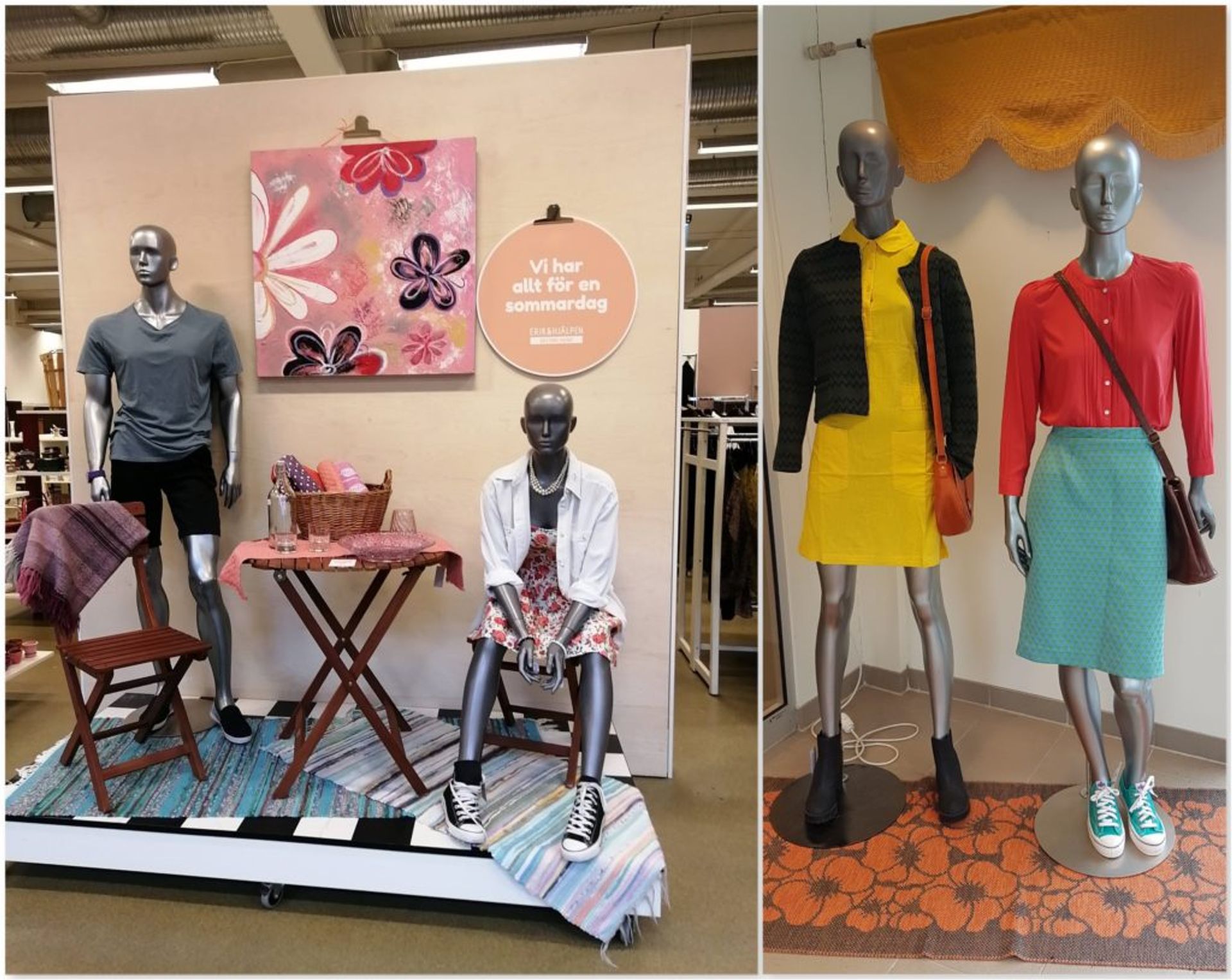 Next it's your turn to go out and explore, so enjoy and make sure to take photos of some quirky ornaments – until then, you can keep reading more Second Hand, student savings and packing blogs here:
Would you like to see a Part 3 of this series, going through my personal second hand treasures and an apartment tour?
Please let me know on the comments down below!