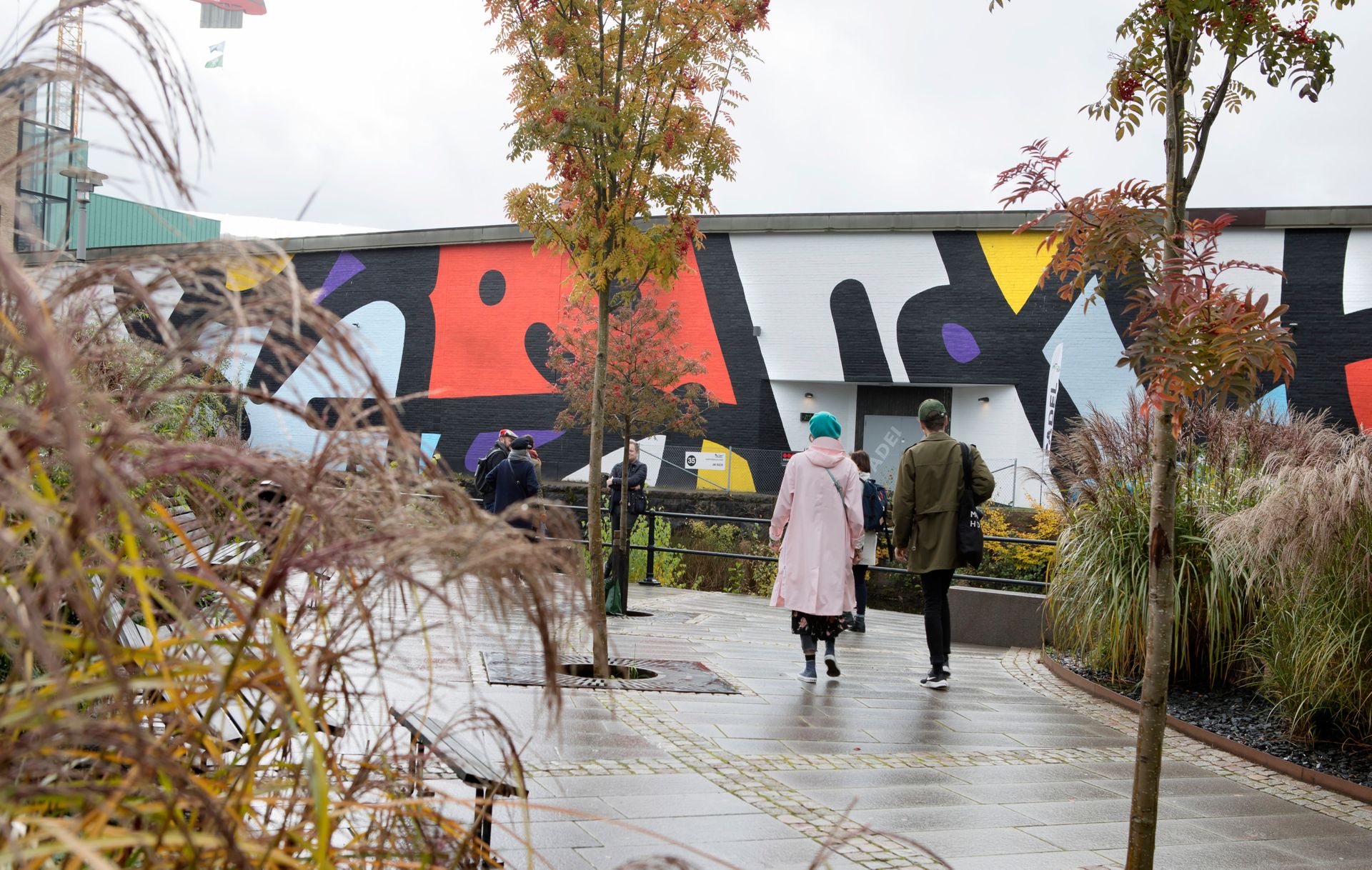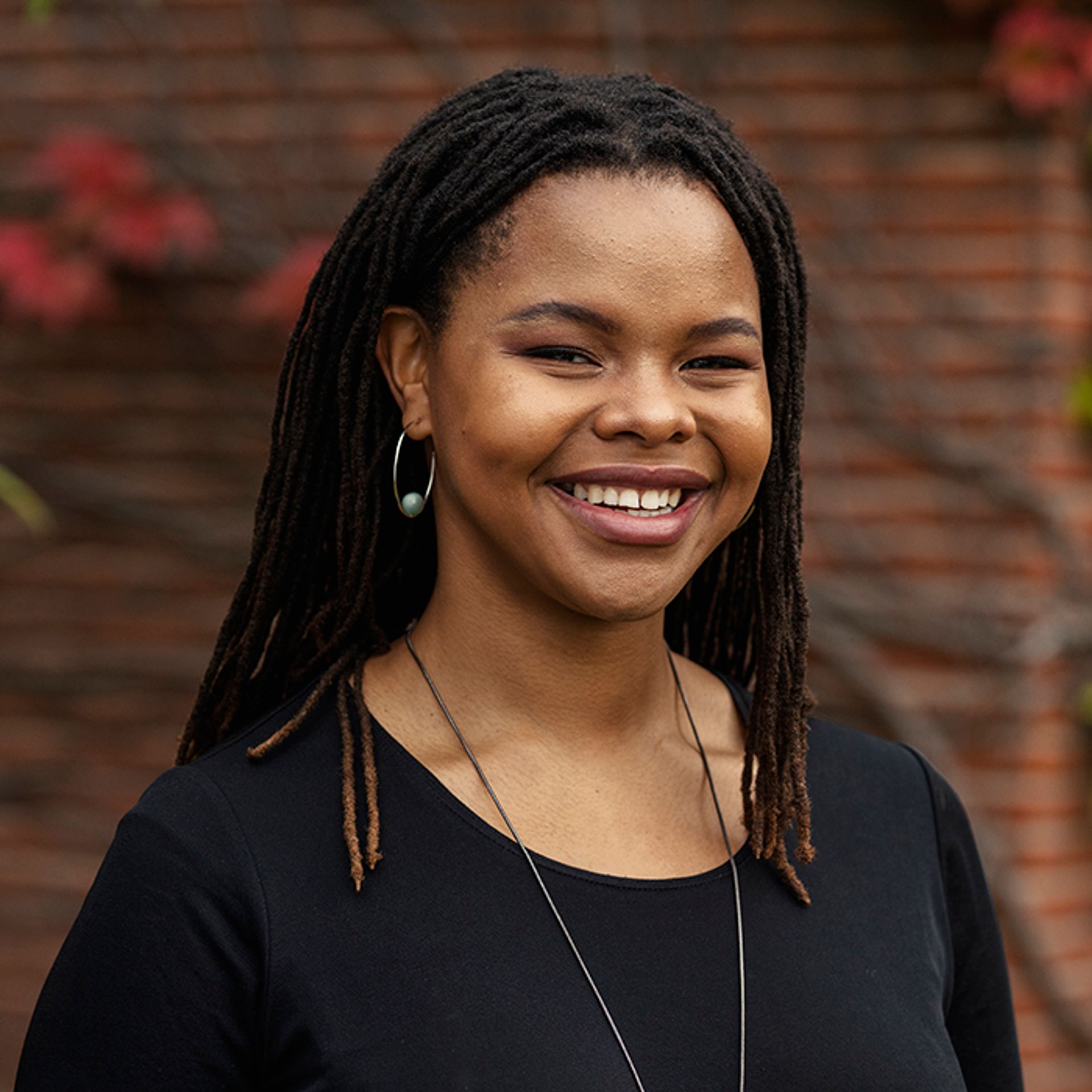 When you think of Swedish cities, the usual suspects might come to mind like Stockholm, Malmö, Gothenburg or Lund. If you haven't followed my posts so far, when I mention Borås, you might think "what" or "where"? Well Borås is the city where I'm currently studying!

Borås is well known for a rich textile history, housing the Swedish School of Textiles ↗️ and the river Viskan which was central to Sweden's textile's trade. Are you curious about why the University of Borås might be your ideal study destination? Read Angelina's blog!  Textiles and fashion aside, there's another eye catching and unexpected reason this city is surprisingly special.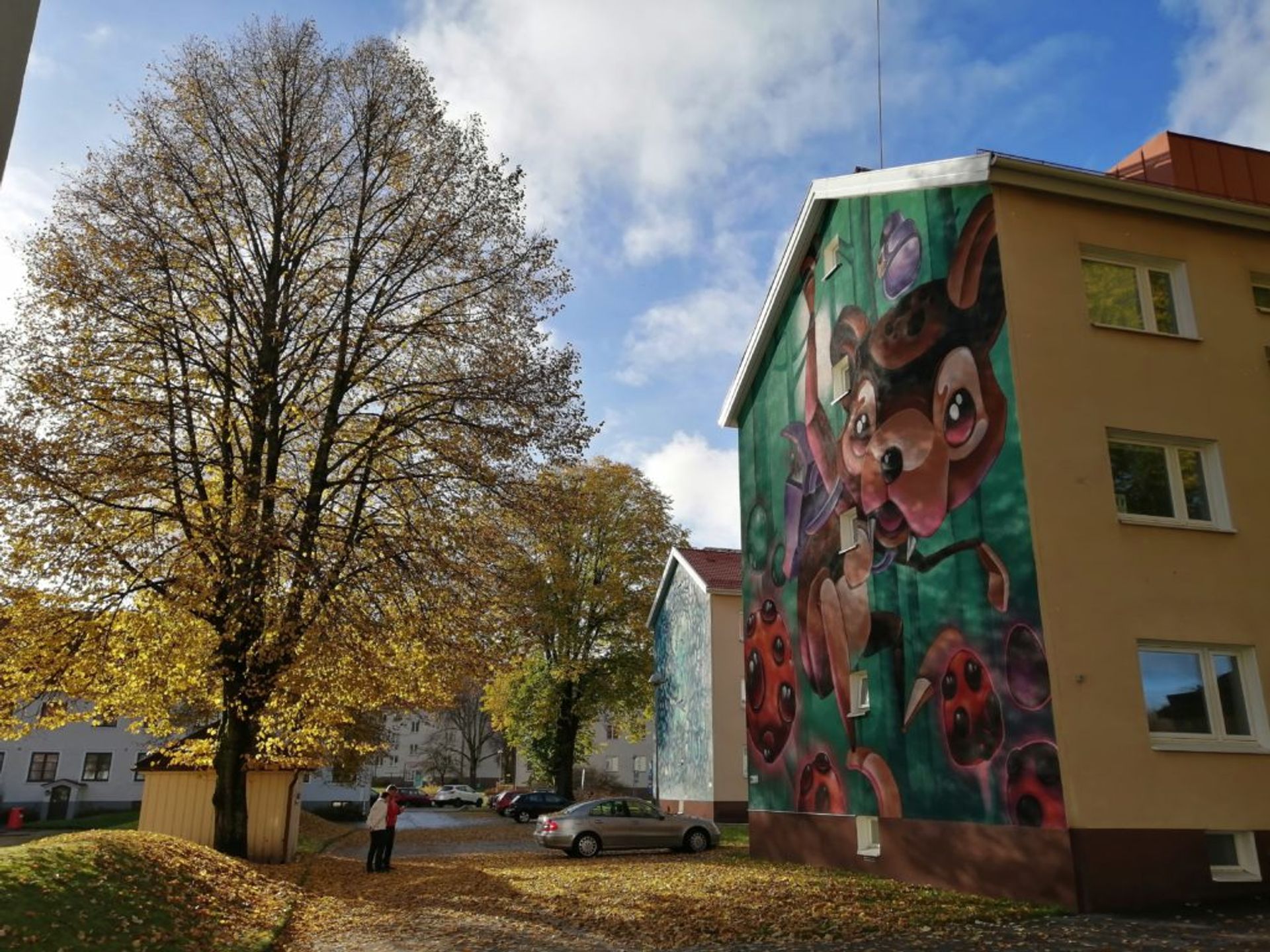 Magical, colourful and impressive street art!
For a smaller city, you'll feel surprised by how many stunning murals you stumble on just walking 10 mins away to grab some groceries. Trust me, the bright colours are a much-needed contrast to harsh and gloomy weather in the winter, and in the summer, it makes warm sunny days even sweeter for your eyes.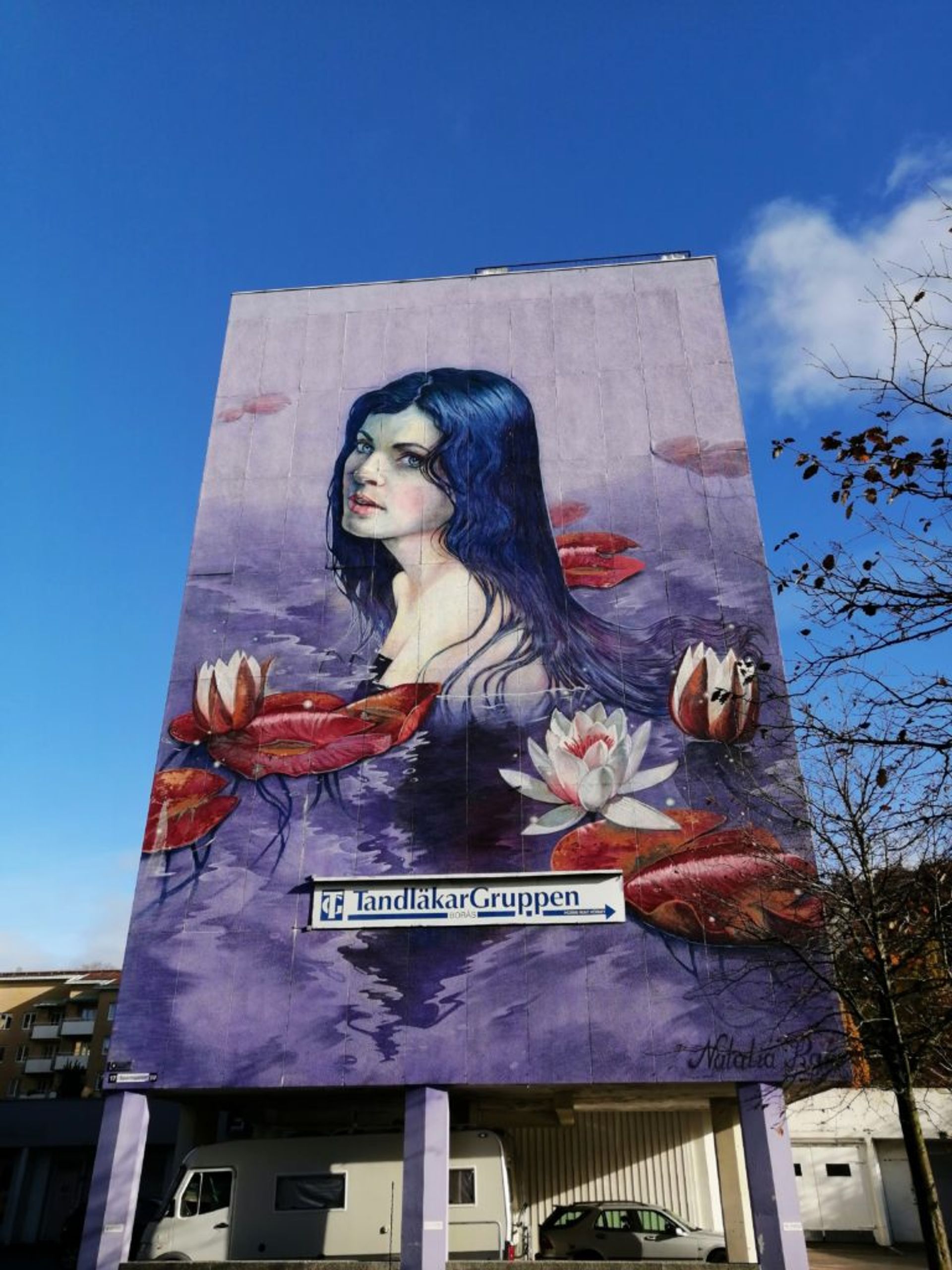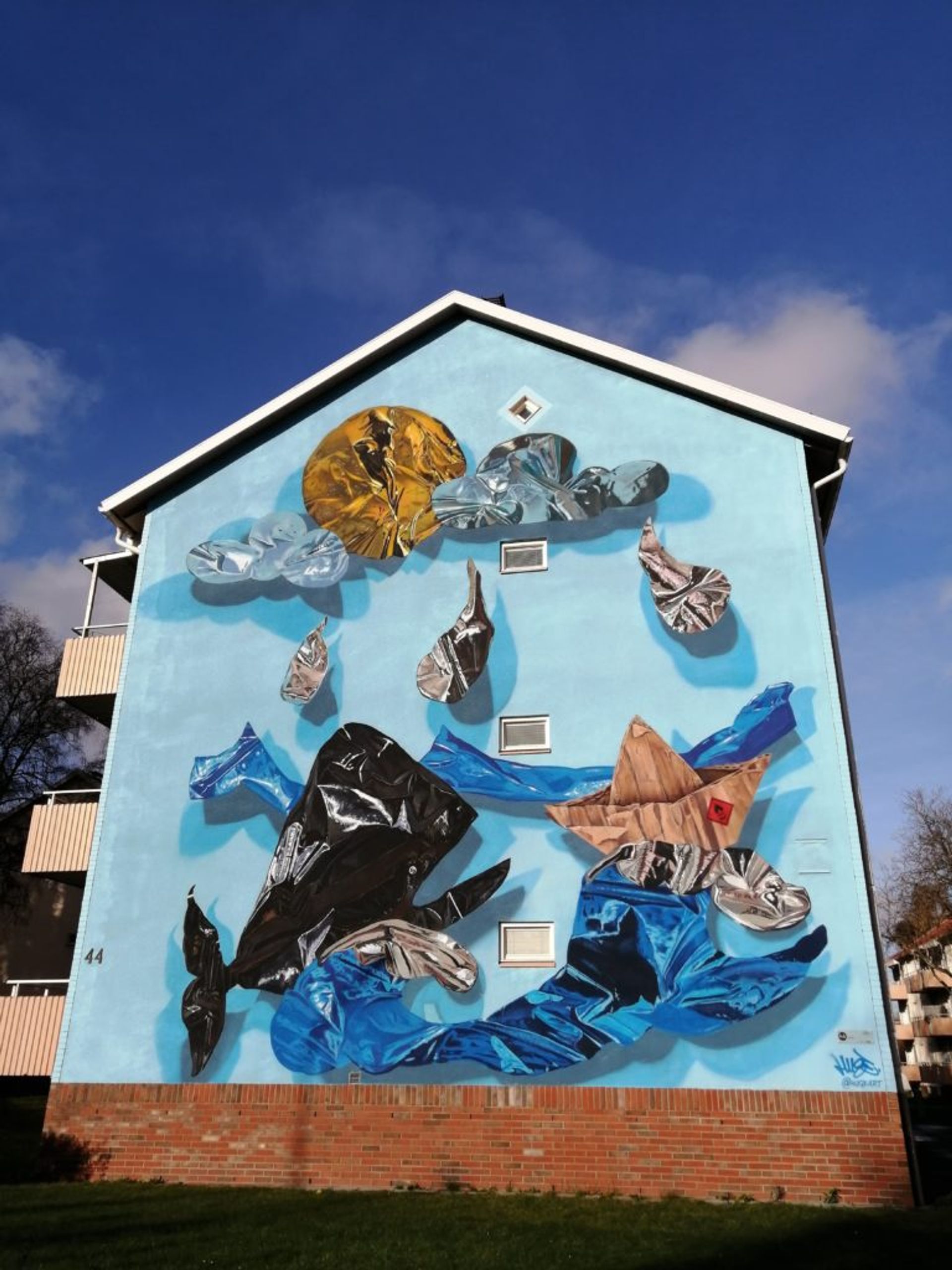 Are these legal?
Yes! Street artists from around the world are invited by the No Limit Street Art Festival ↗️ to transform the city with some gorgeous public art.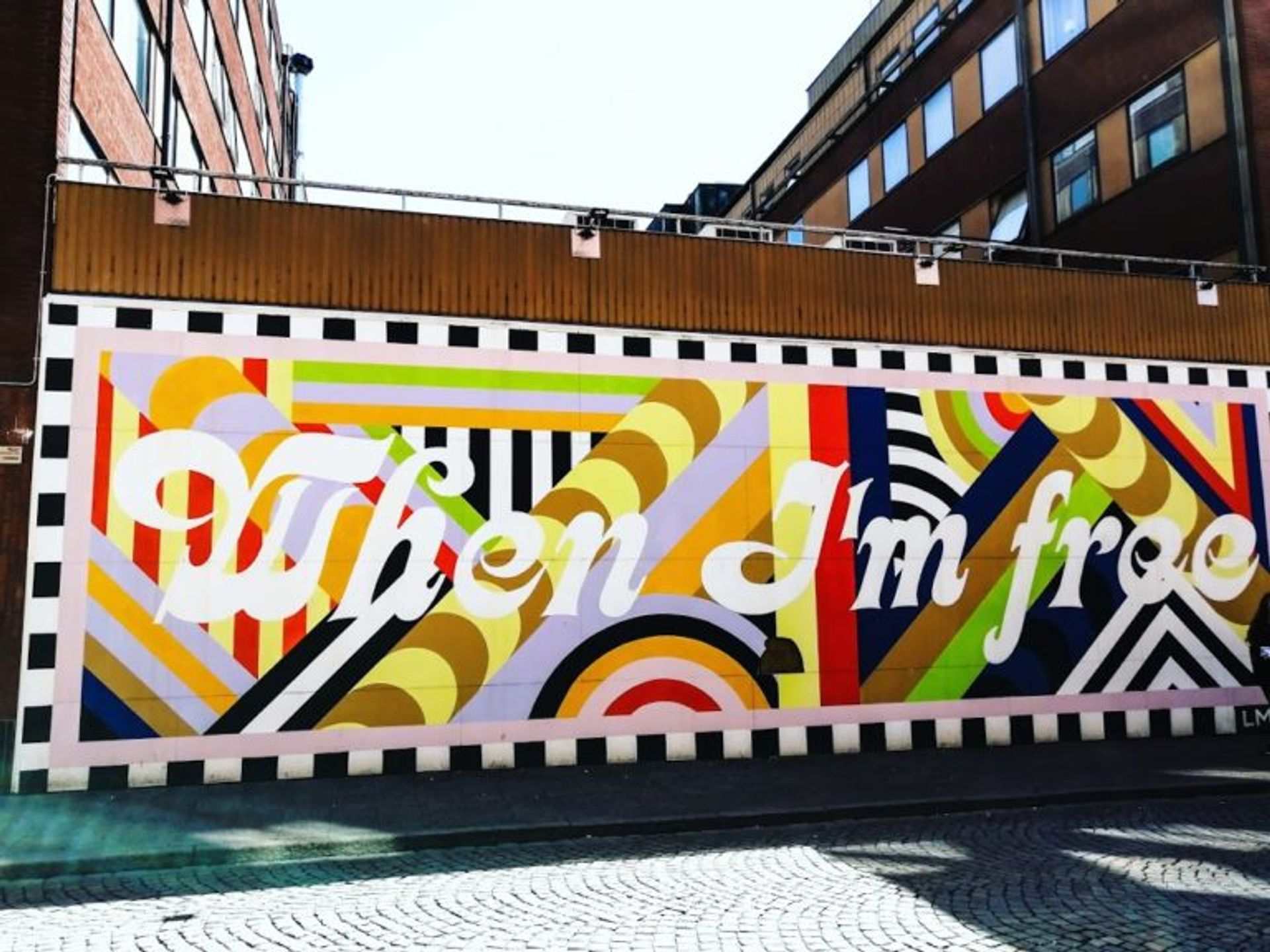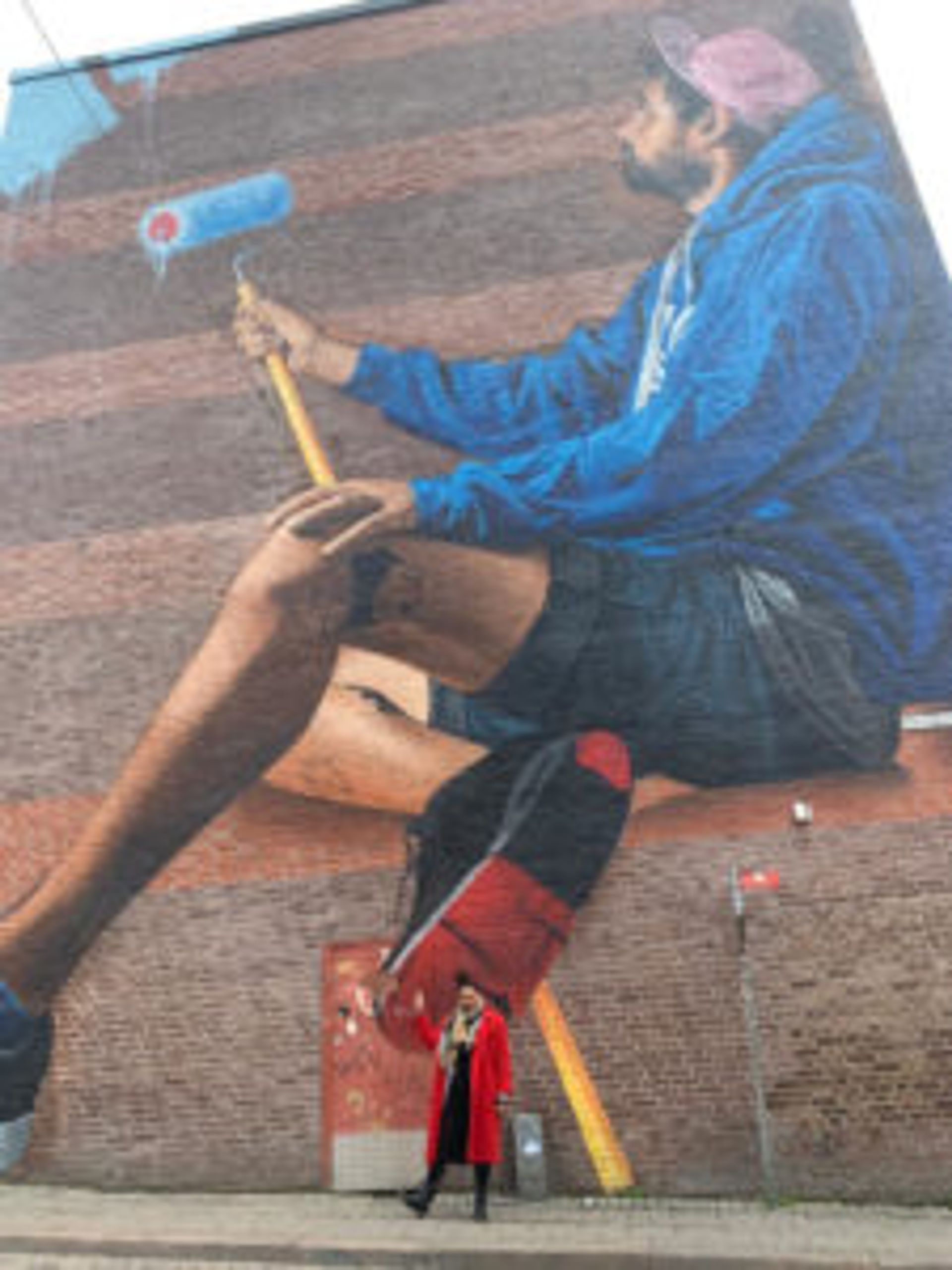 Why is it called No Limit? It's partly inspired from the urban art and graffiti roots of street art BUT it's the next level, because the artists don't submit any sketches or ideas to the organisers before they start. Artists are given a large wall as a canvas and that's it. So what gets painted is a mystery to everyone, and there's literally no limits to what can be made! It makes for an impressive variety of art styles.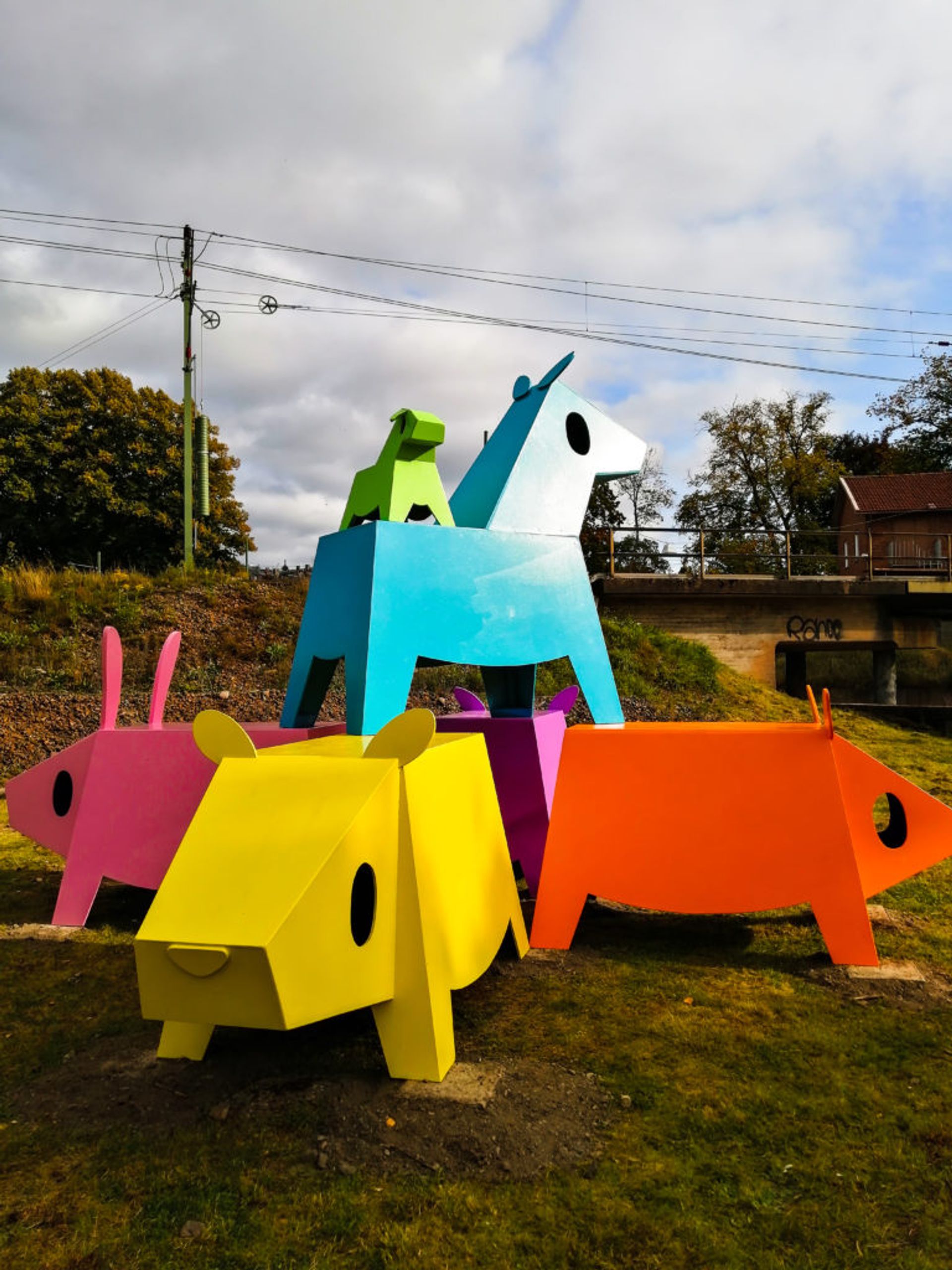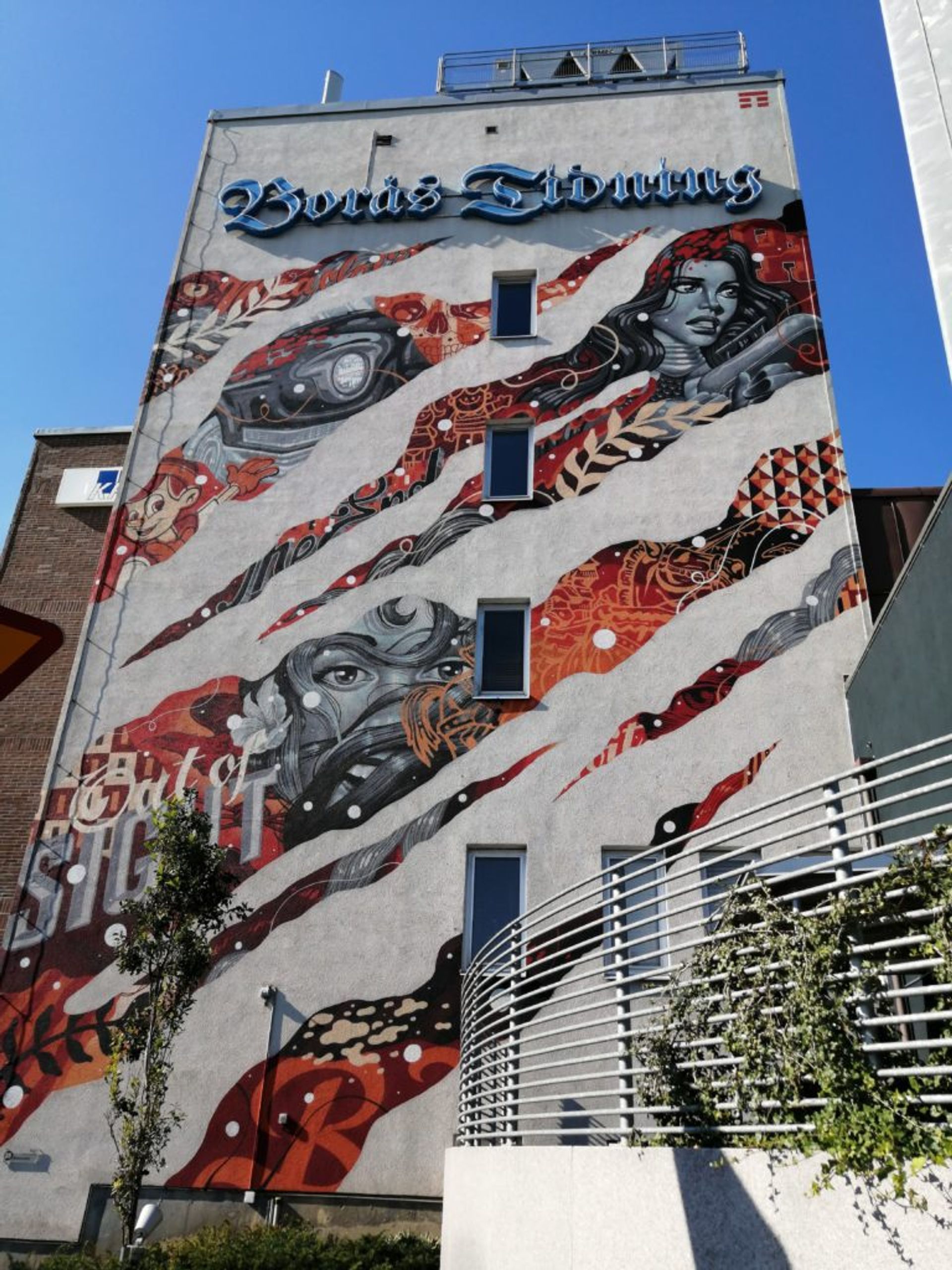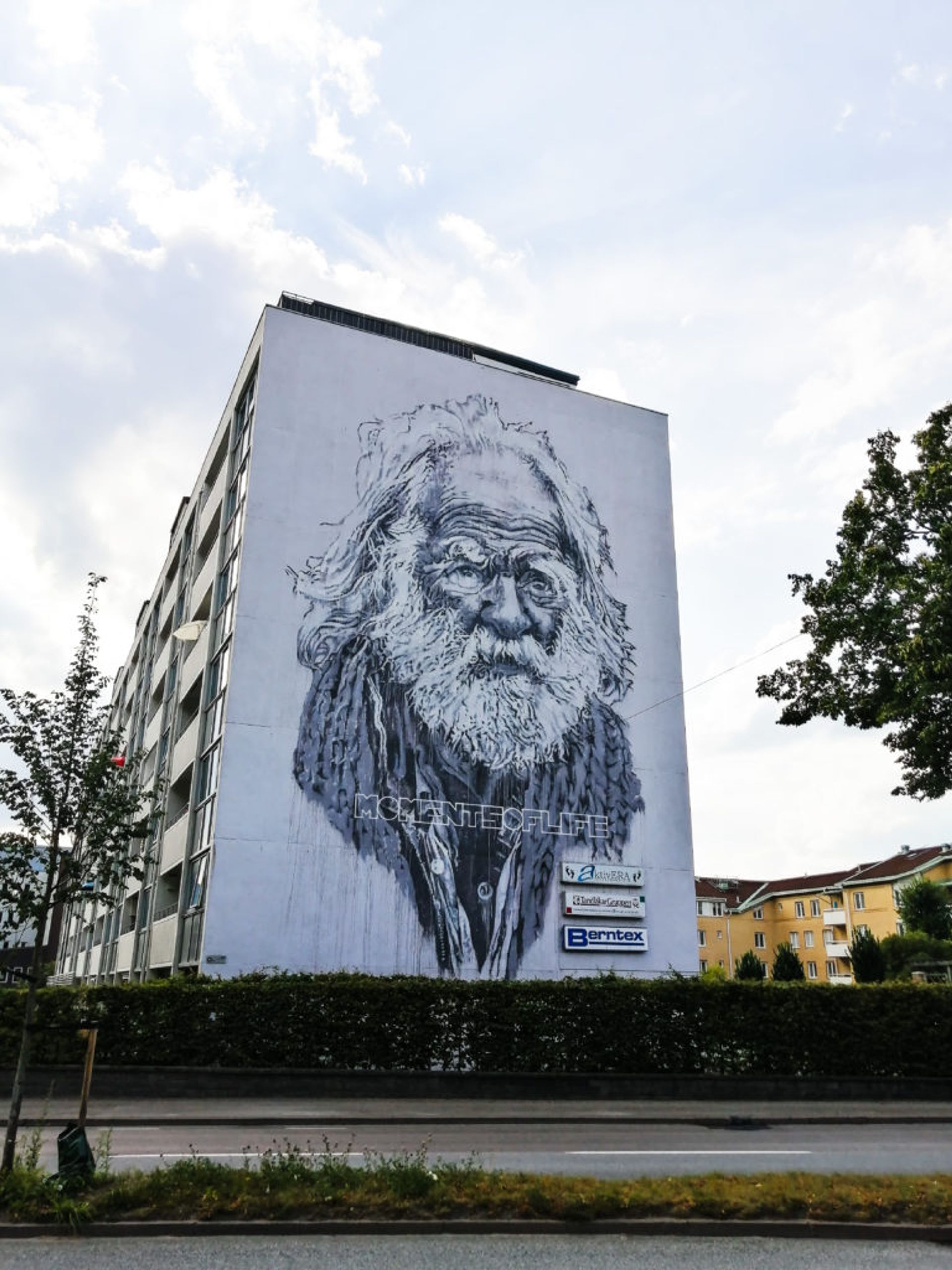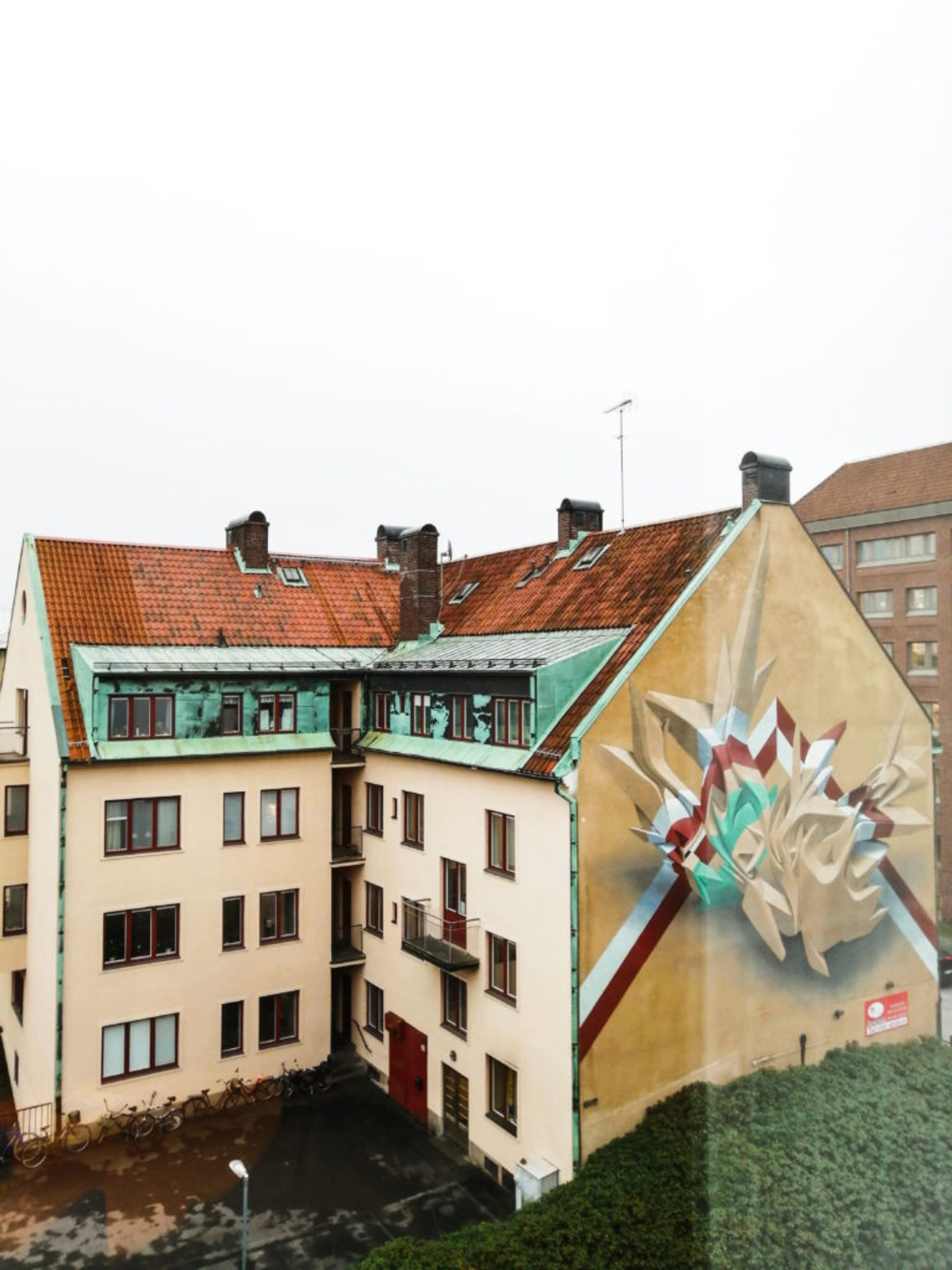 The first festival was held in 2014 and it's not annual – the last one was held in 2017. I've been happy standing and staring at the art from previous years, but 2020 had a surprise in store (this is a good one, I promise).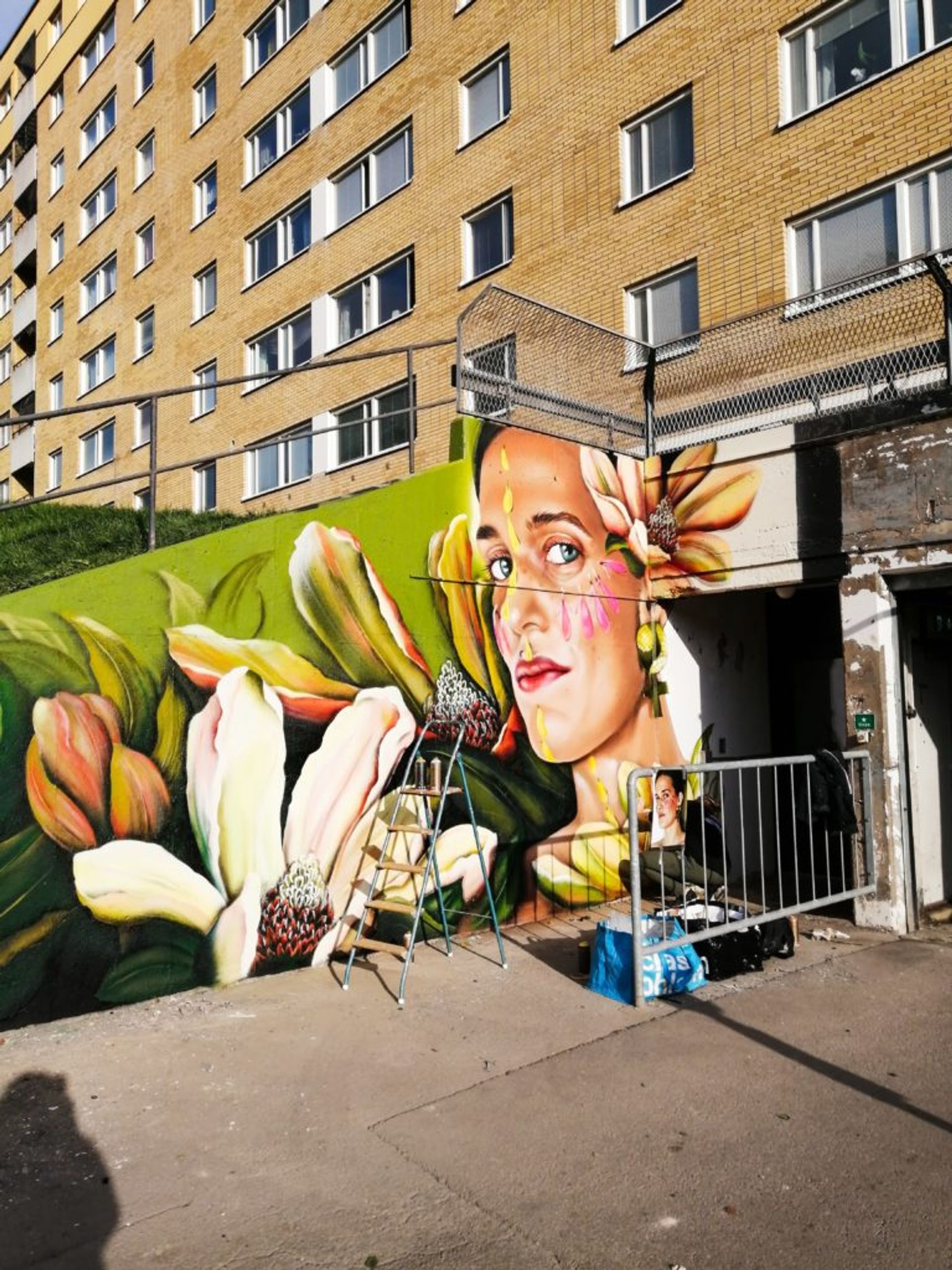 2020 Right Time, Right Place
In 2020, No Limits collaborated with Artscape to bring the festival back at just the right time. I was in the city for the entire 2020 festival AND Norrby (my neighborhood) was chosen for all the new art, so it was the perfect time and place for me! That week was the perfect surprise after spending weeks indoors working and stressing, to take a break by strolling, staring and falling in love with my neighborhood in a new way. It was seriously one of my personal highlights during a very difficult and depressing year, and proves the best adventures are often the ones you don't expect! ¯\_(ツ)_/¯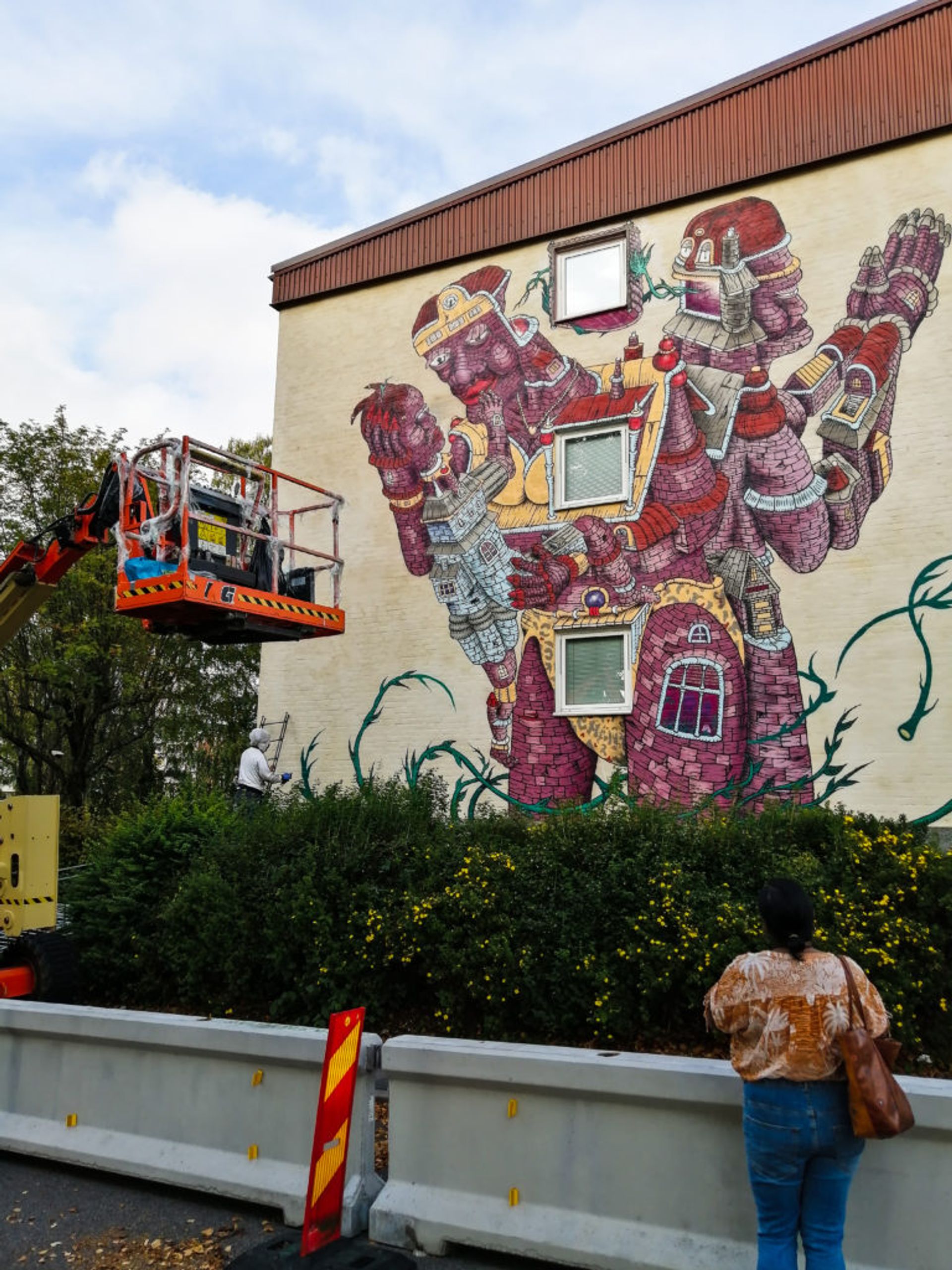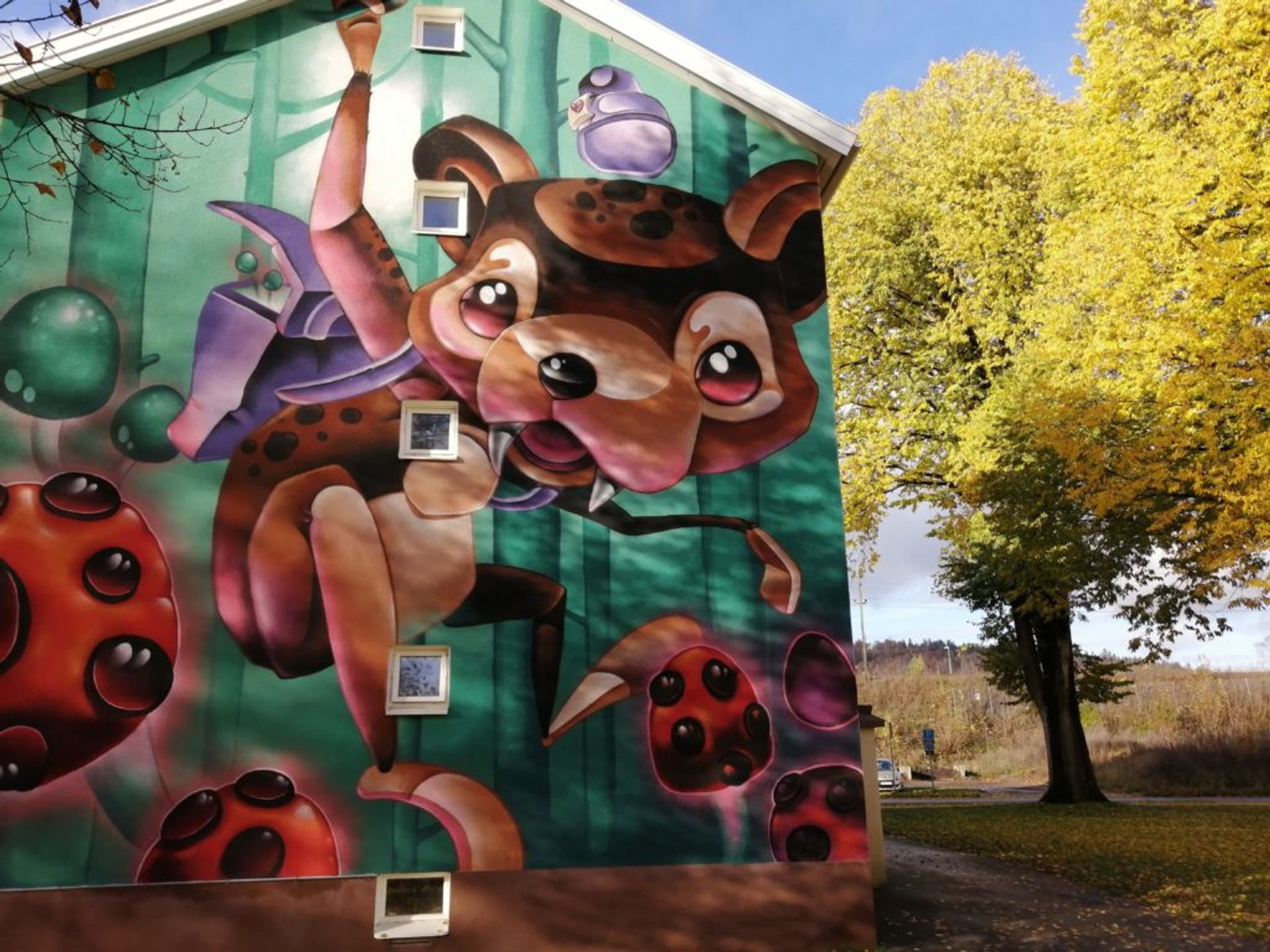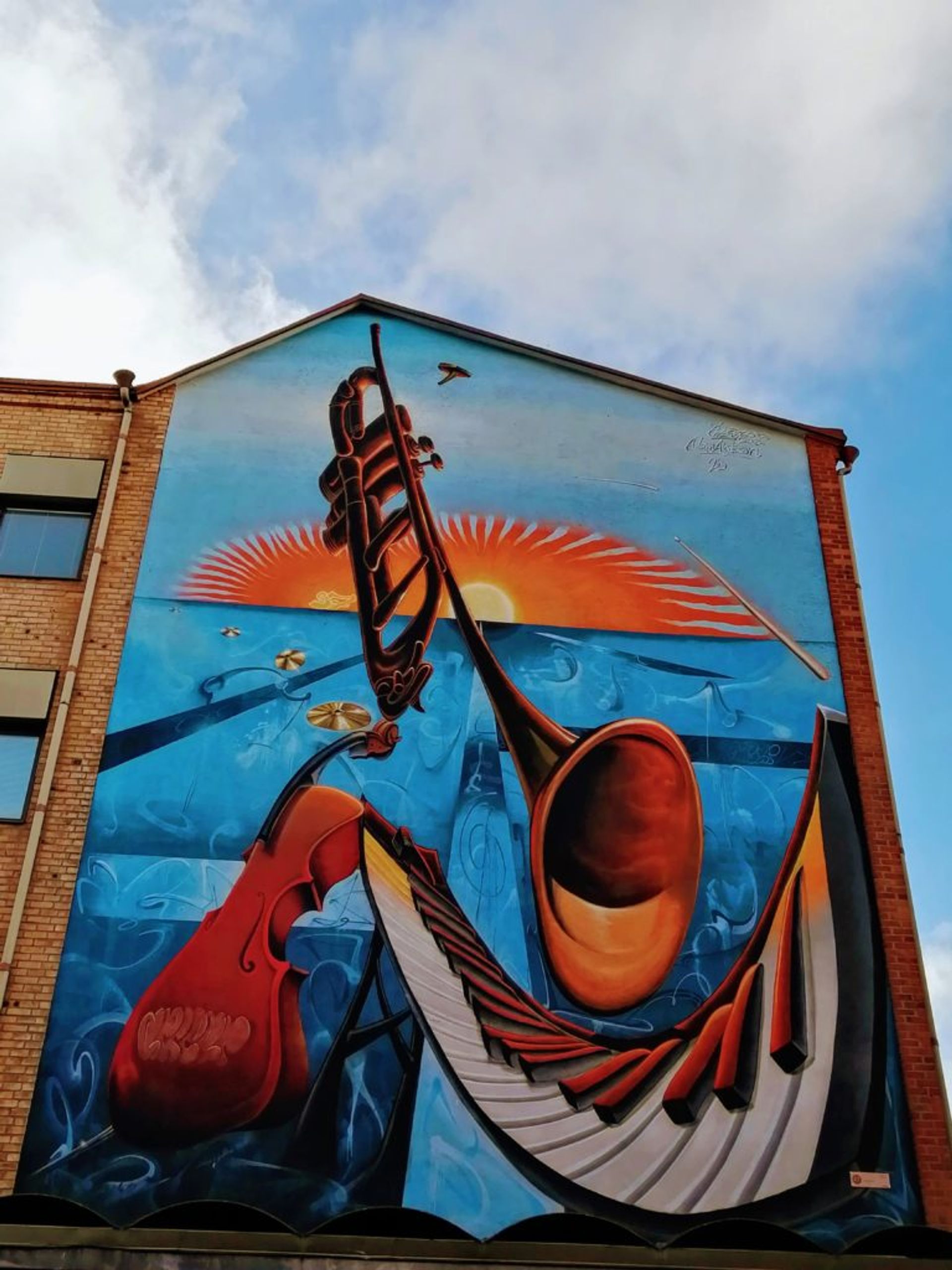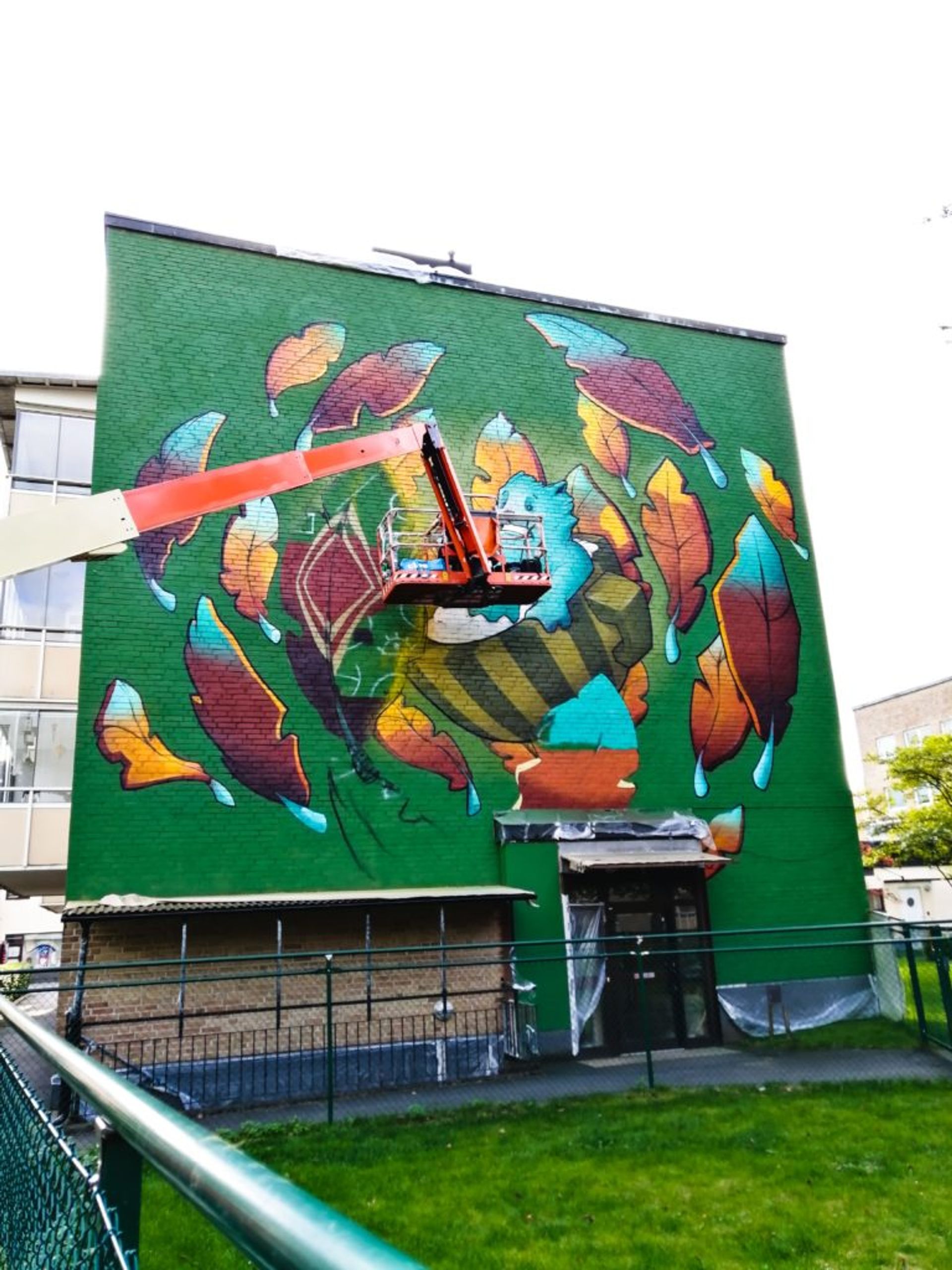 Stroll and Stare
The festival also sold walking tours in a variety of languages, or you could follow the signs and show yourself around (I chose the free option, because I'm cheap and I like showing myself around).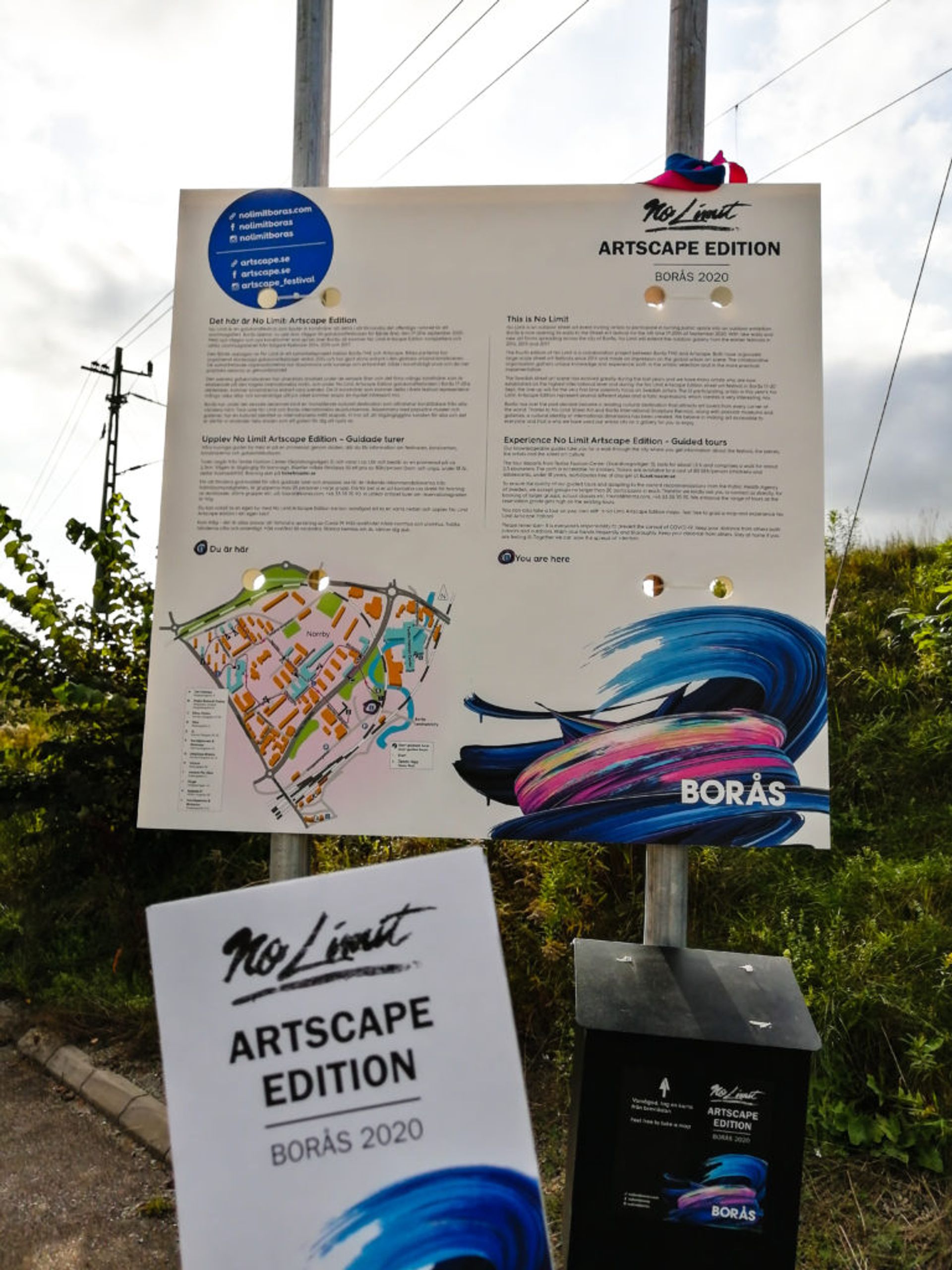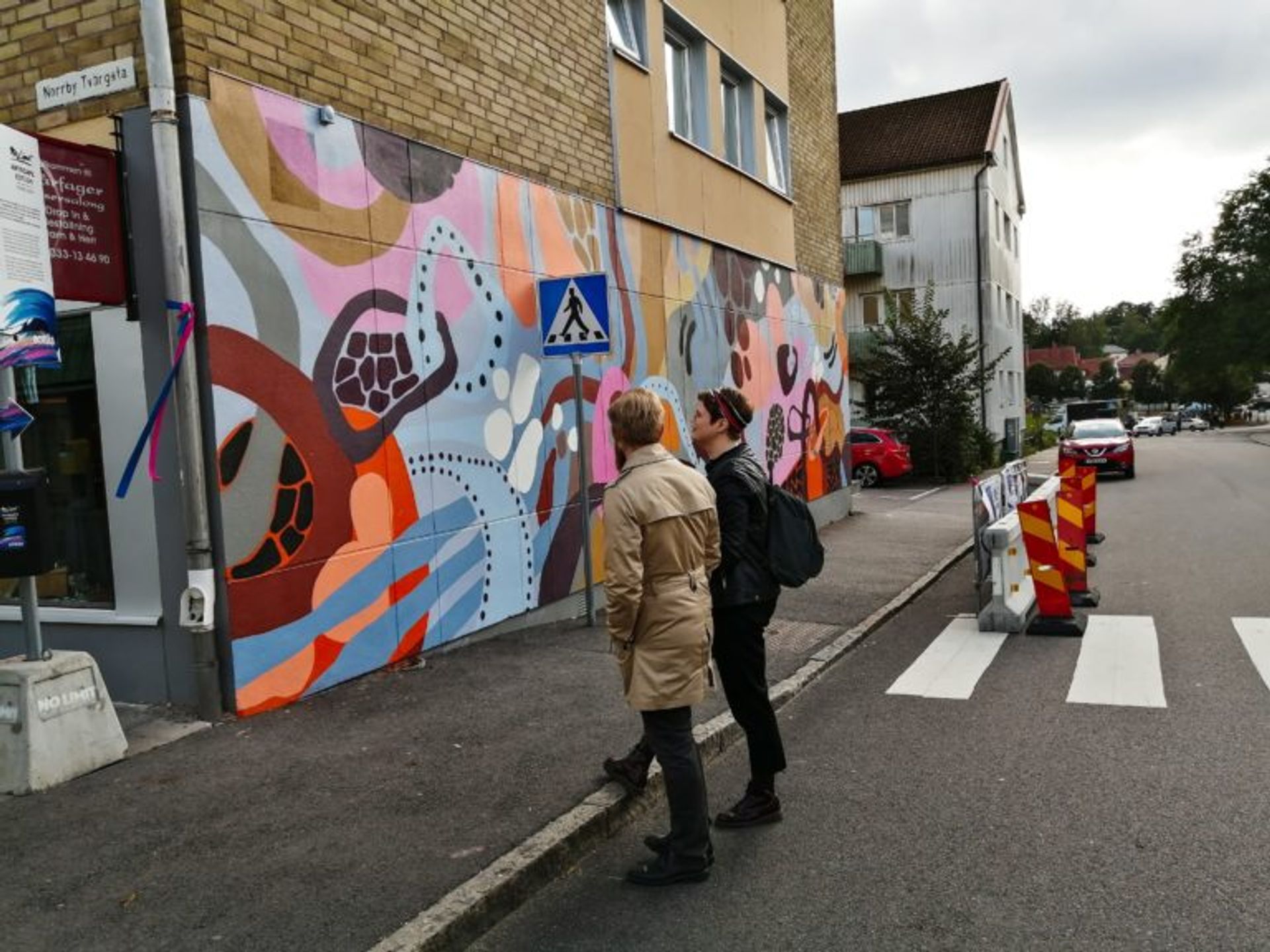 Miraculously, after weeks of clouds, the skies parted to radiant sunlight, and it couldn't have been more perfect. People were in a friendly mood, and I had some lovely conversations with visitors and the artists themselves.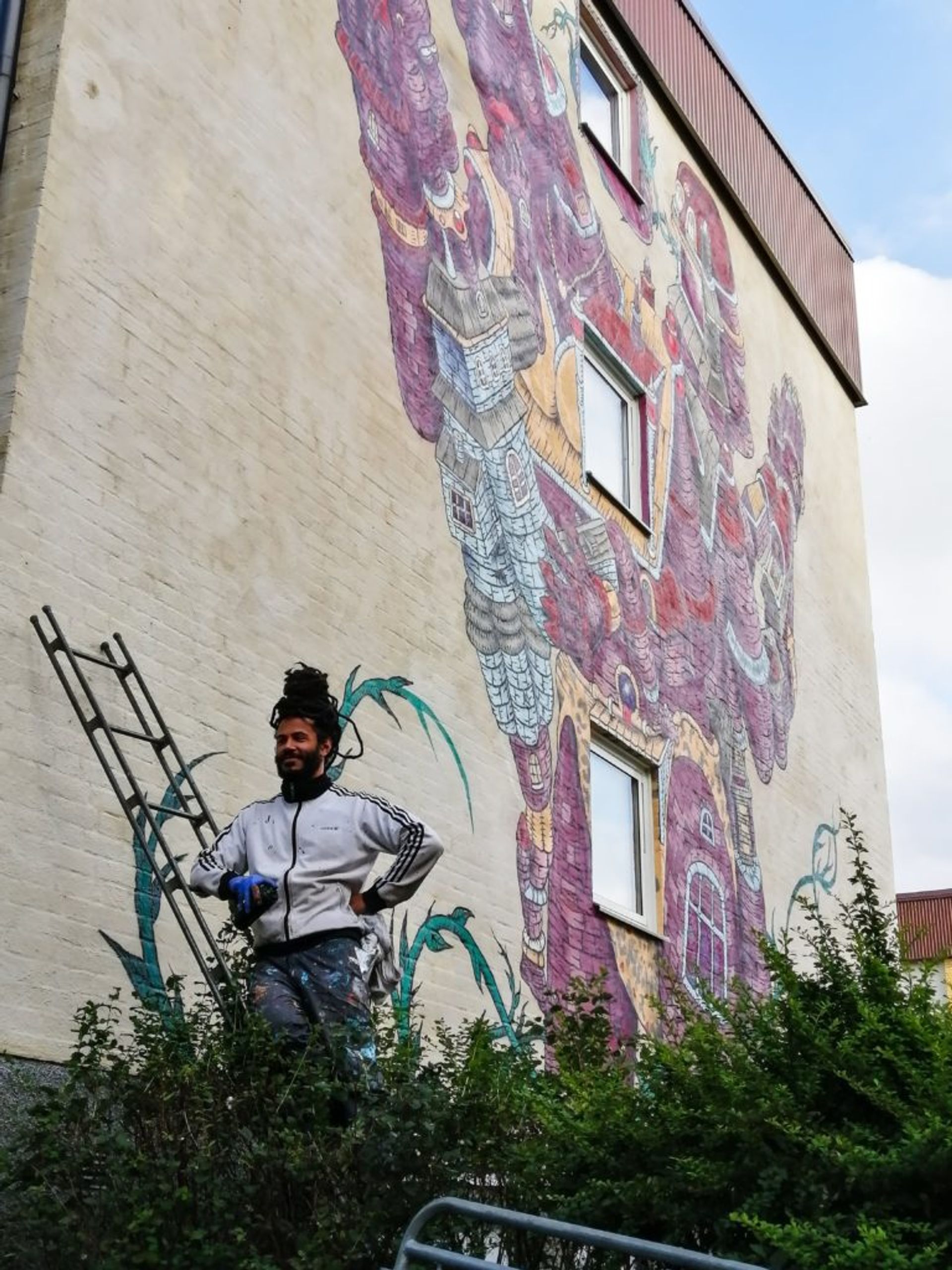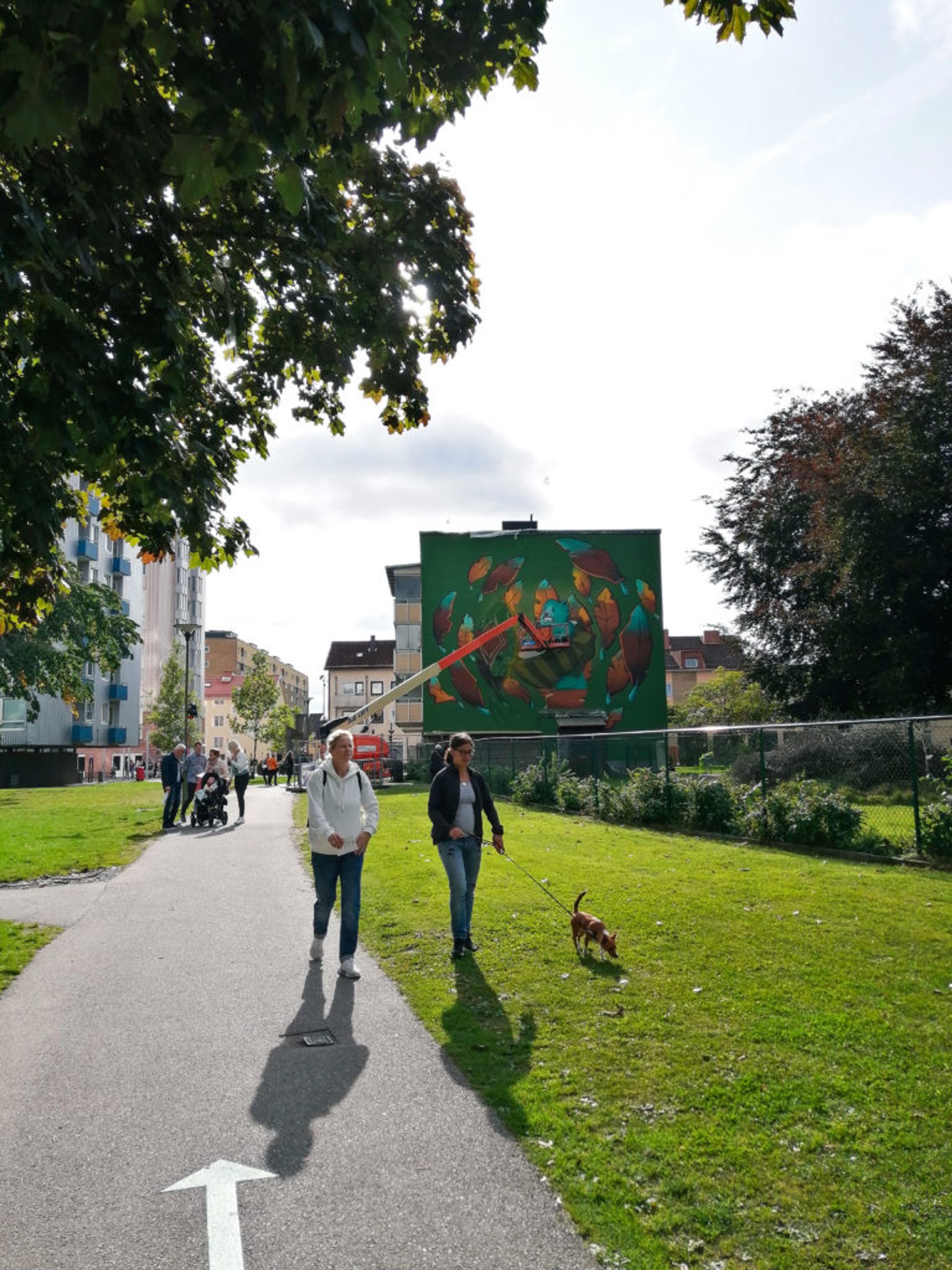 There were also collaborative workshops for all ages and skill levels, which really brought out a feeling of community. I ended a wonderful and stimulating day of being a tourist taking hundreds of photos in my town with the cherry on top – free hot dogs, an outdoor hip hop party and an open graffiti wall where I left my own (terrible) mark.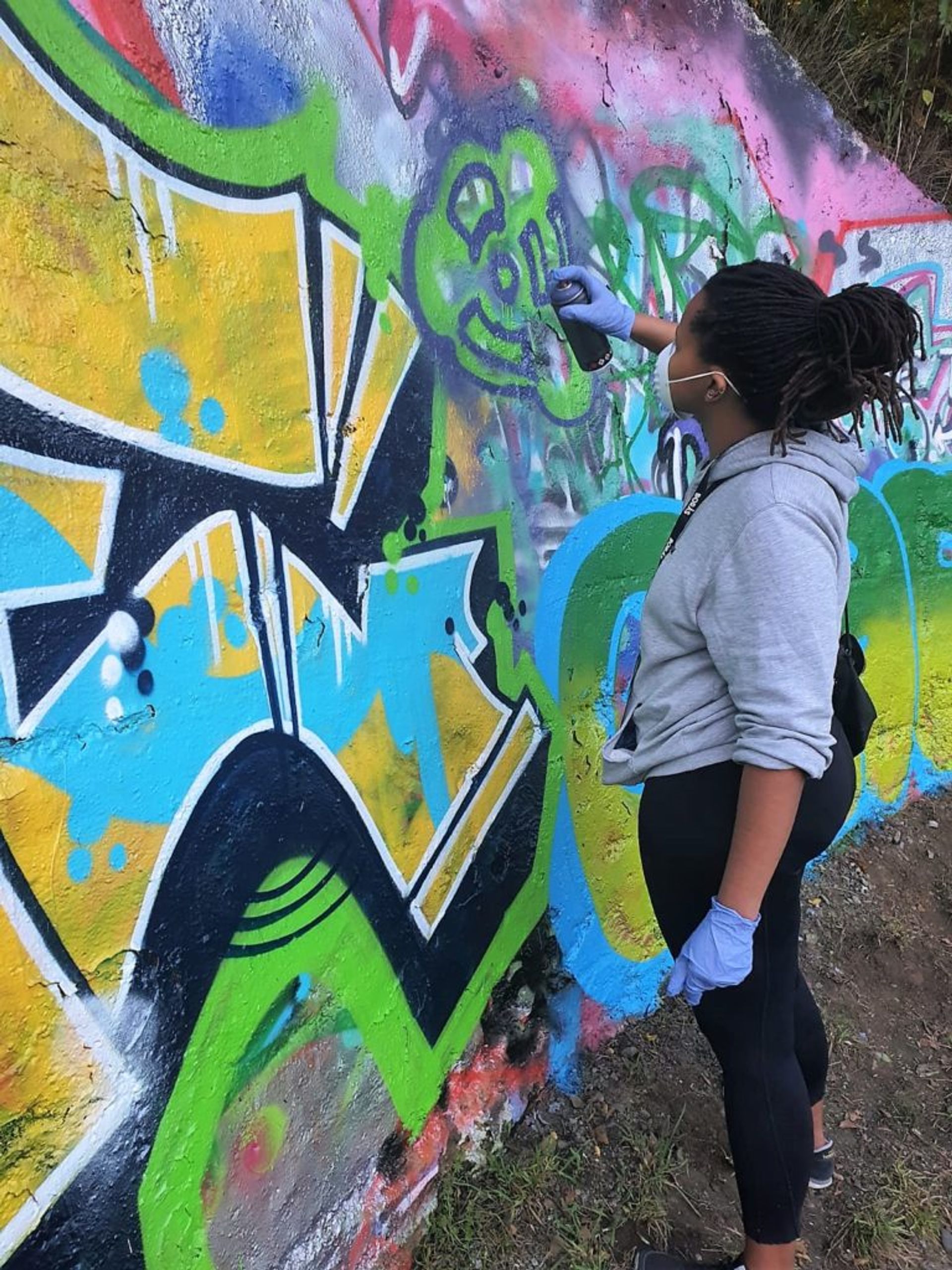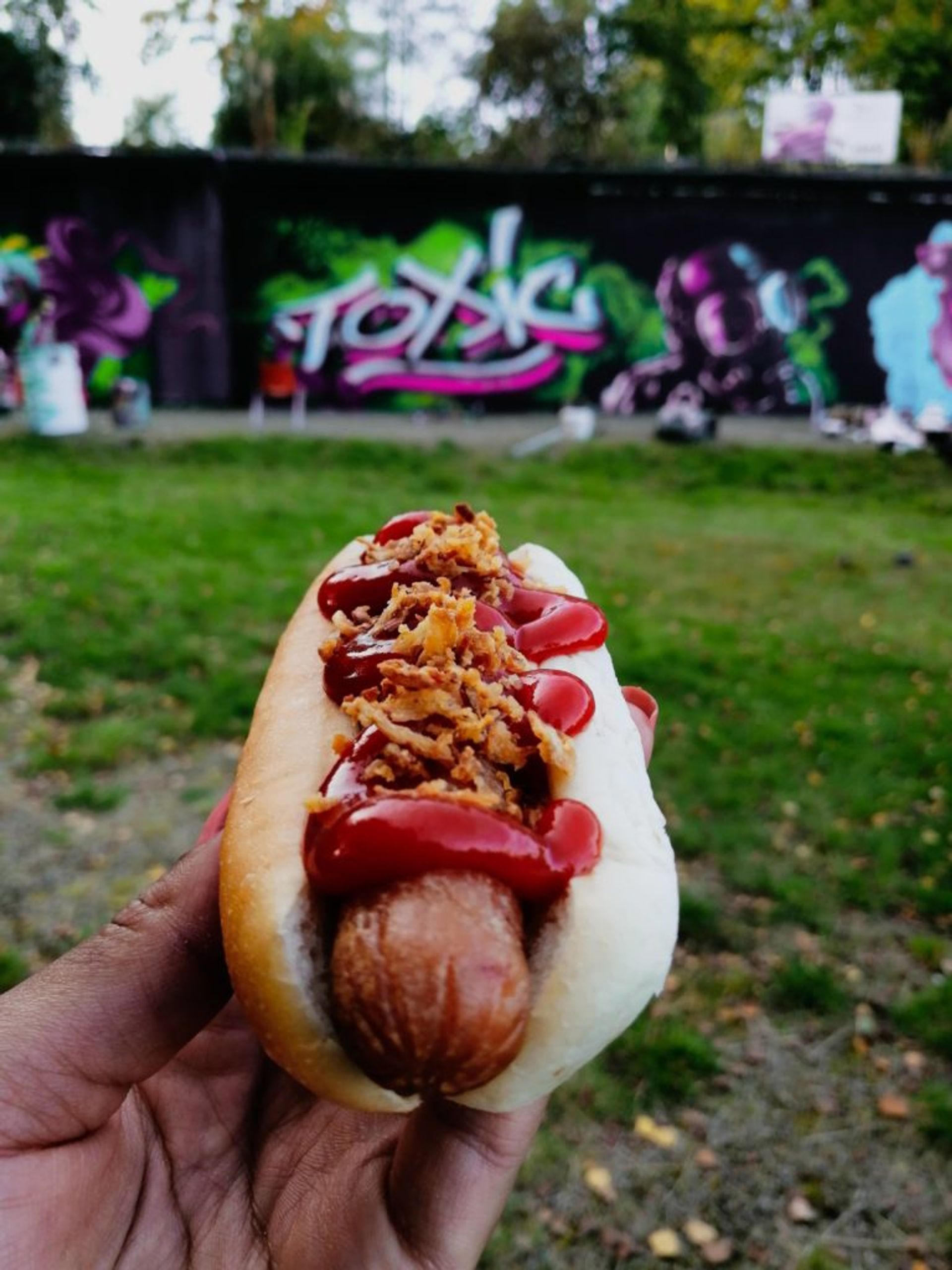 If you ever find yourself in Borås, make sure to walk around and see how many murals you find along the way. There's a total of 44 artists who have contributed since the festival began in 2014, so there's plenty to drop your jaw at. You can read more about the artists from the entire history of the festival! ↗️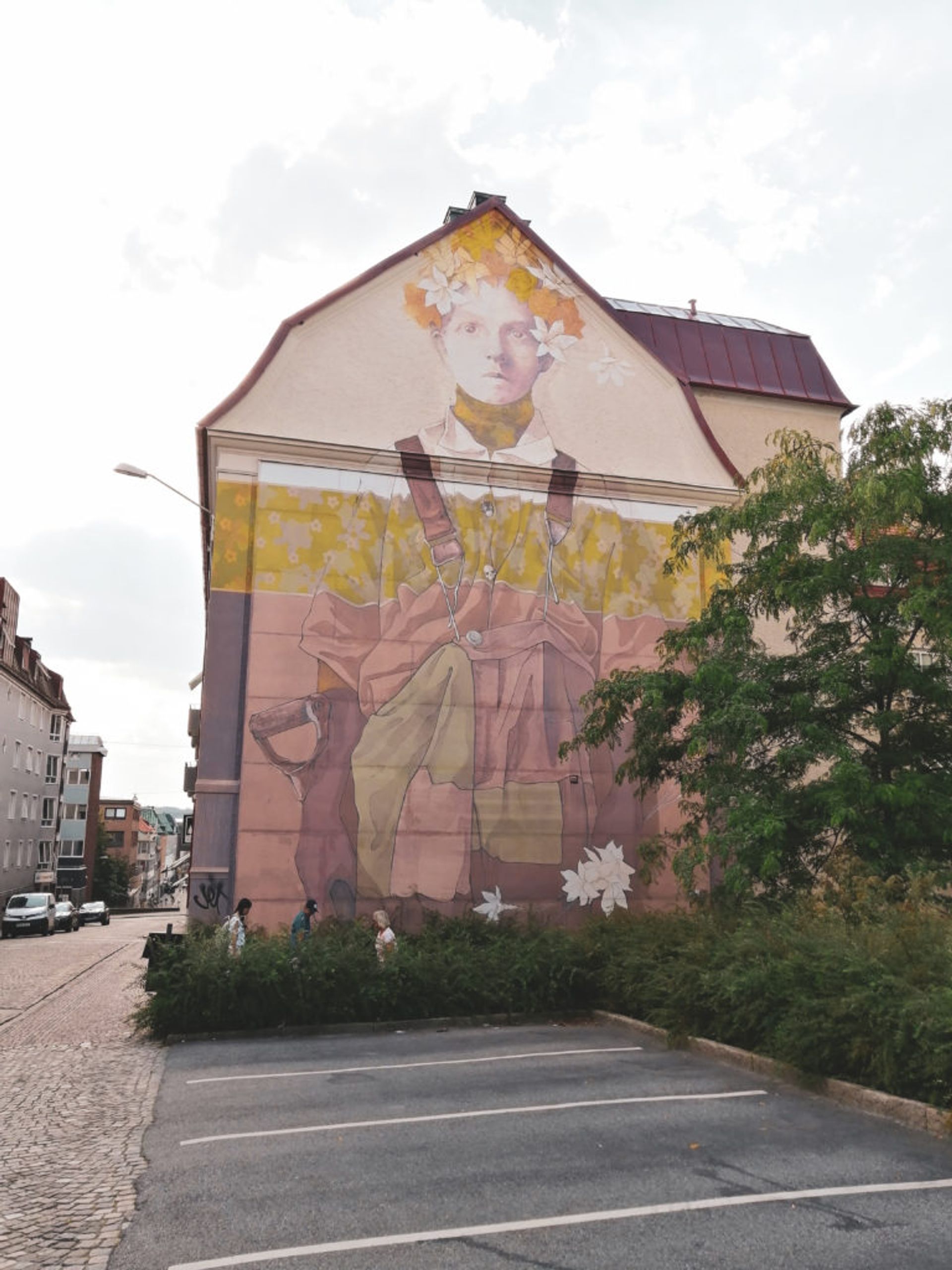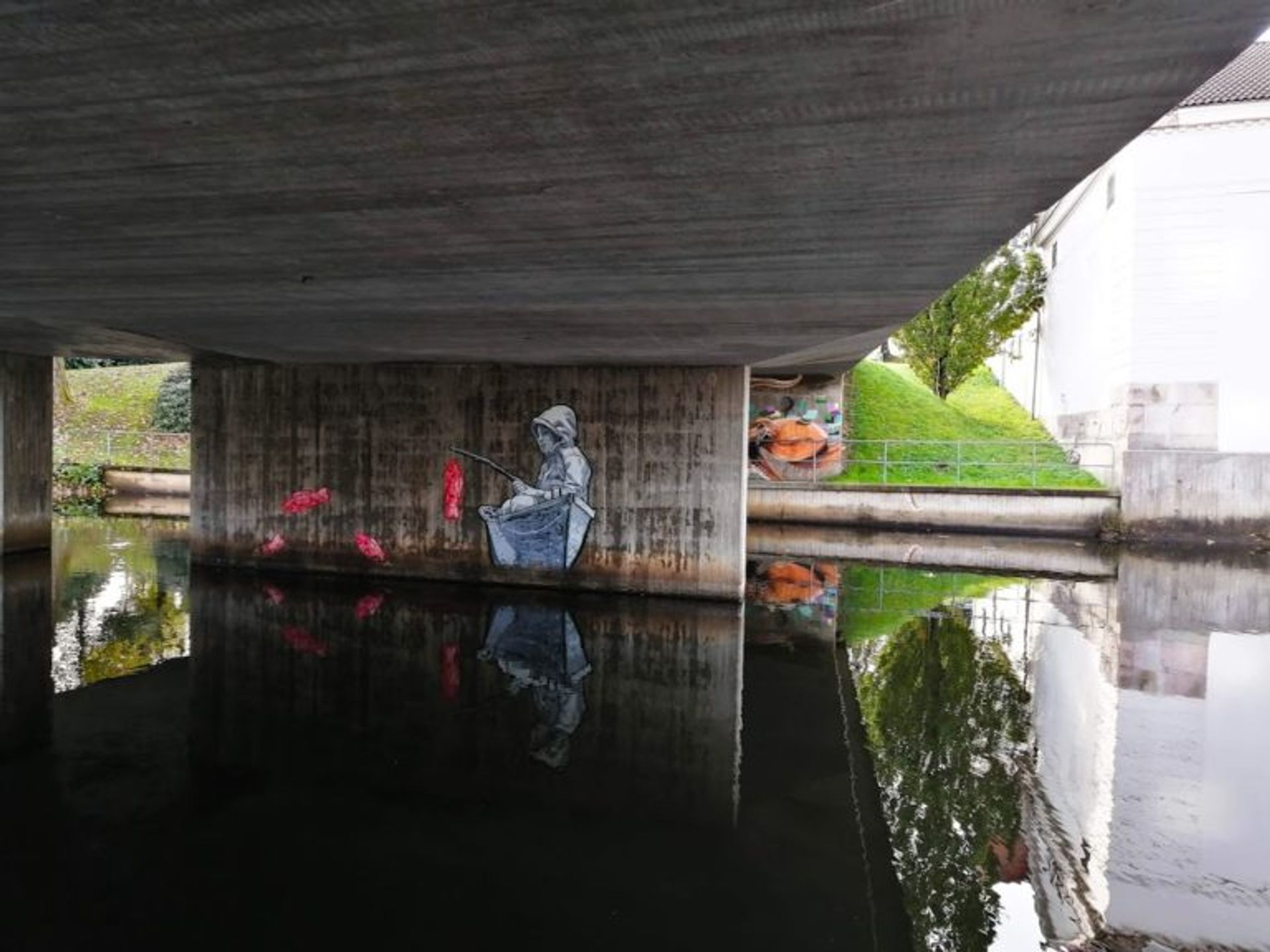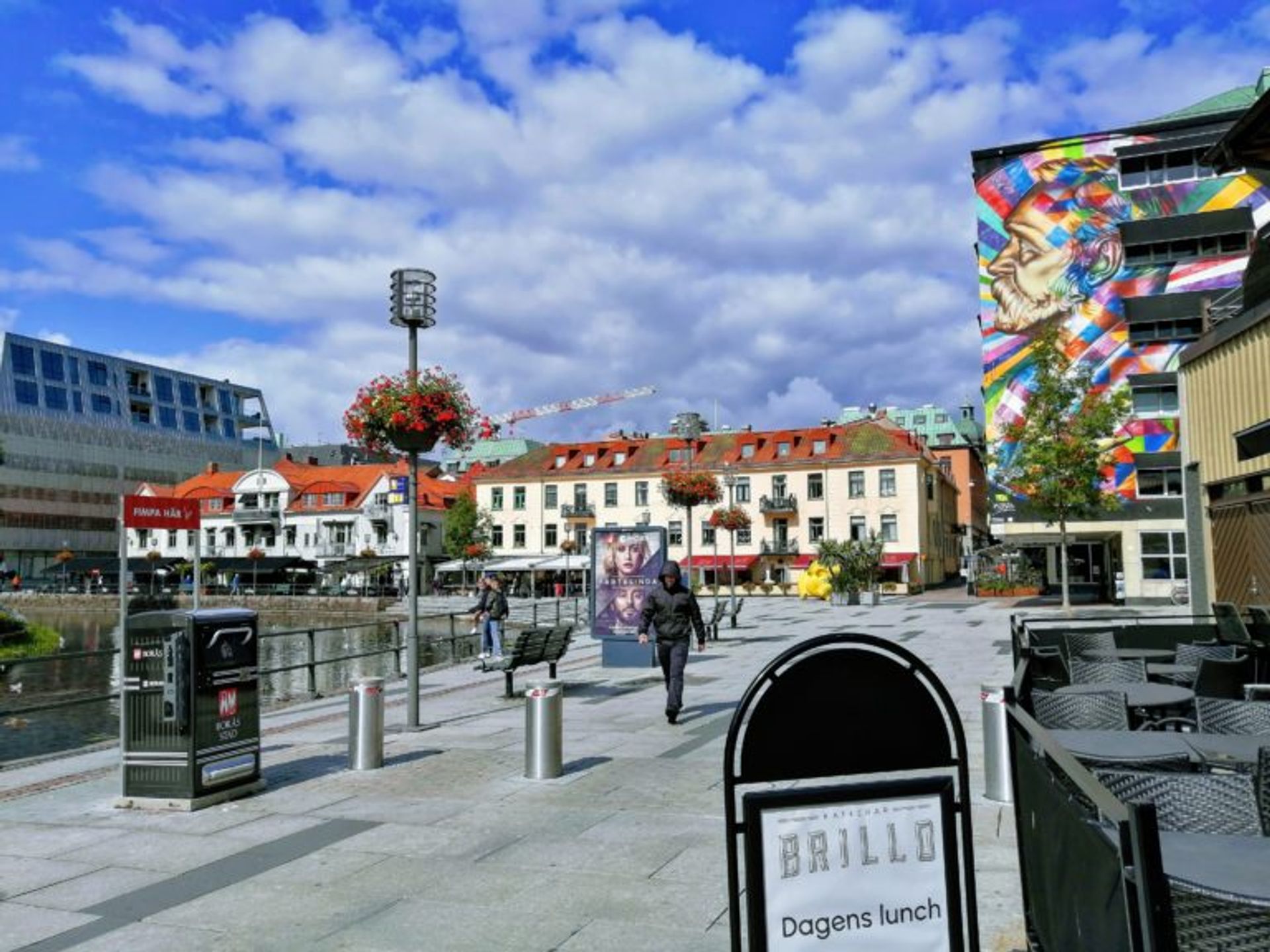 I could only show you a small glimpse here, but there's so many more magnificent artworks to discover when you come to Borås. Keep reading more blogs about what to eat, see and do in Borås, and second hand shopping in the city.
Hej då!