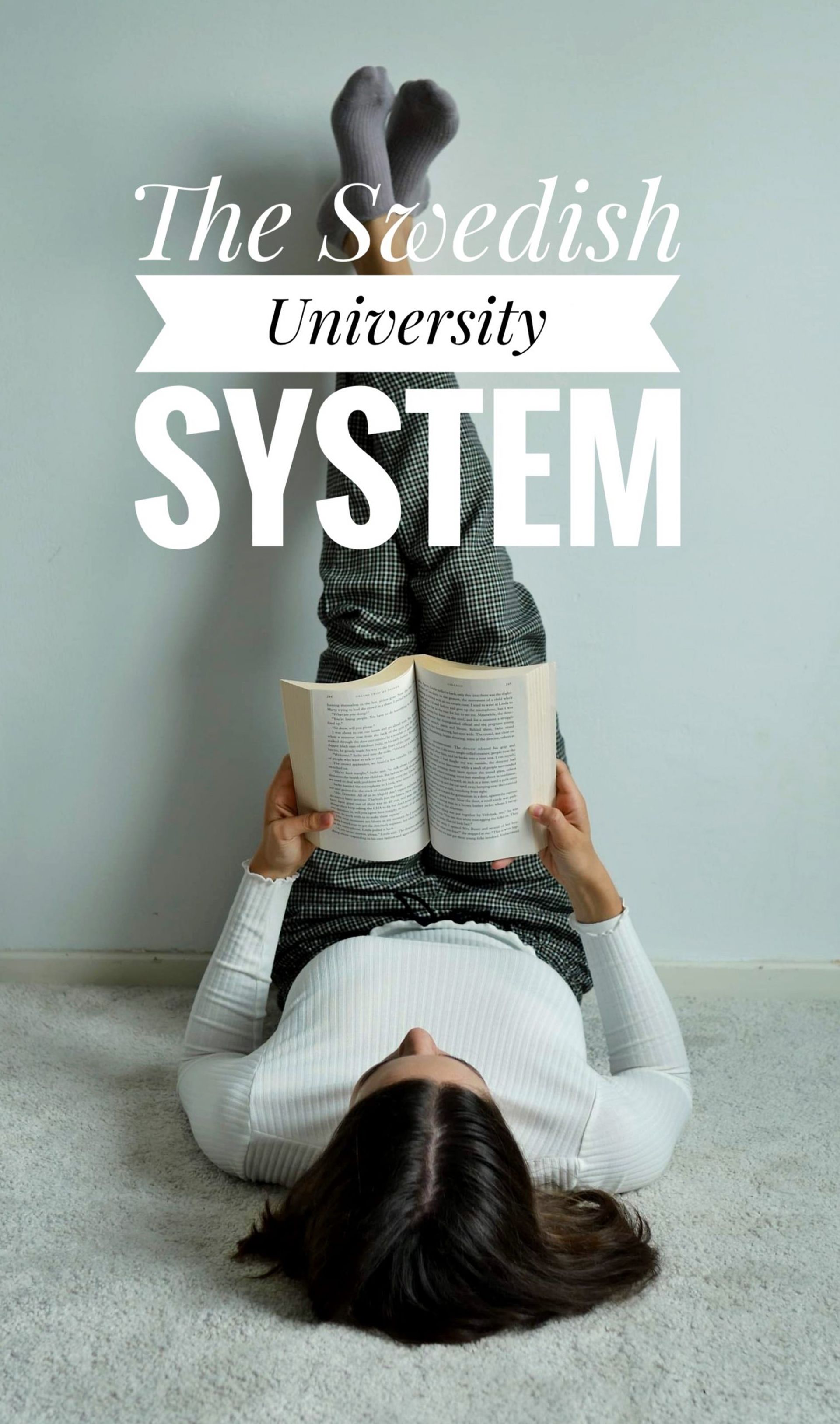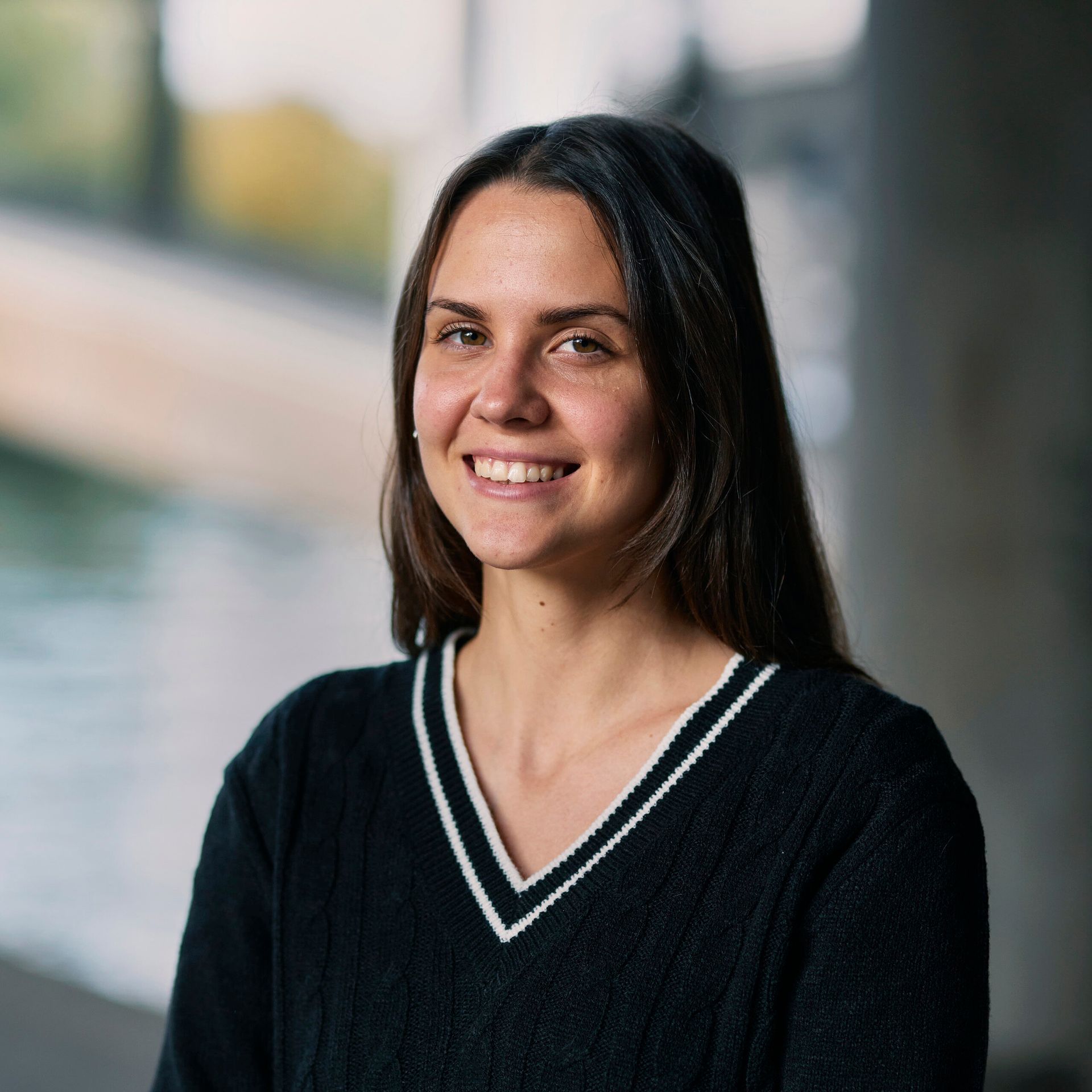 Studying in Sweden for an international student means adjusting quite quickly to a new environment, people, language, routines, education system, etc. The goal of this blog post is to make one of these parts easier by introducing the Swedish University System.
Course vs. programme

When you are applying to study in Sweden, one of the things that you should understand is the system of credits. Credit is a certain number of points that you obtain after completing a course or a programme. In Sweden, you get 60 credits for finishing one year of full-time academic studies. It is also possible to transfer credits from another university if you had previously done a similar course at a different school. Then you don't have to repeat the same course again.
What is a course?
A course at a university is a certain part of your programme. You would typically gain 5-15 credits for a course depending on its length and level of difficulty. At some universities, you are allowed to apply for free-standing courses and combine them to obtain a degree. I would however recommend contacting the university in advance to find out whether they accept it and how you can do it properly.
What is a programme?
Applying for a programme is the more common way to pursue Higher Education. A programme consists of several courses that you attend in a specific order to obtain the necessary number of credits required for a degree. In Sweden, you can choose to study for Bachelor's, Master's, or PhD programme. To learn more about what you can study or the difference between the levels of programmes, check out this post by Lauren.
Academic year – parts
The academic year in Sweden usually lasts 10 months. It consists of two parts called semesters. What I really like is that typically you study two mandatory courses in the first half of a semester and another two in the second half (there are exceptions depending on the course). That way, you are able to focus in-depth on the two subjects of study and you don't feel as overwhelmed as if you studied all courses at the same time. It is a nice change for me since I feel like I am able to focus better and hence learn more. So how do the semesters actually look like?
1st semester (Autumn – Winter)
The academic year starts at the end of August for the autumn semester. It is expected that you arrive at least a week or two before the start so you have enough time to move to your new accommodation and deal with any necessary paperwork. And I recommend beginning your search for accommodation as early as possible, then you don't have to deal with it after your school year starts. For me, it was a bit of a struggle and the first month in Sweden I spent moving from one Airbnb to another while looking for a place to live. Finally, I found one apartment thanks to a Facebook group. There are several ways to find the accommodation that would suit you, so do proper research.

During this semester, you will need to adjust to a new environment, people, system, and the weather. 💧🌞☔ Make sure to read up on the tips, so you are well prepared for the Swedish winter.

For someone who does not travel a lot, it might be hard to settle in a new location. You need to remember not to worry, we have all been through it. It gets a lot easier with time. My friend Nozie has some tips on settling in that can offer you guidance.

After you get through the first semester, you can enjoy a Christmas break 🎄. It starts sometime around the middle of December, depending on the university and ends at the beginning of January. So, winter in Sweden can be really exciting! With the snow and Christmas atmosphere, I think there is a lot to look forward to!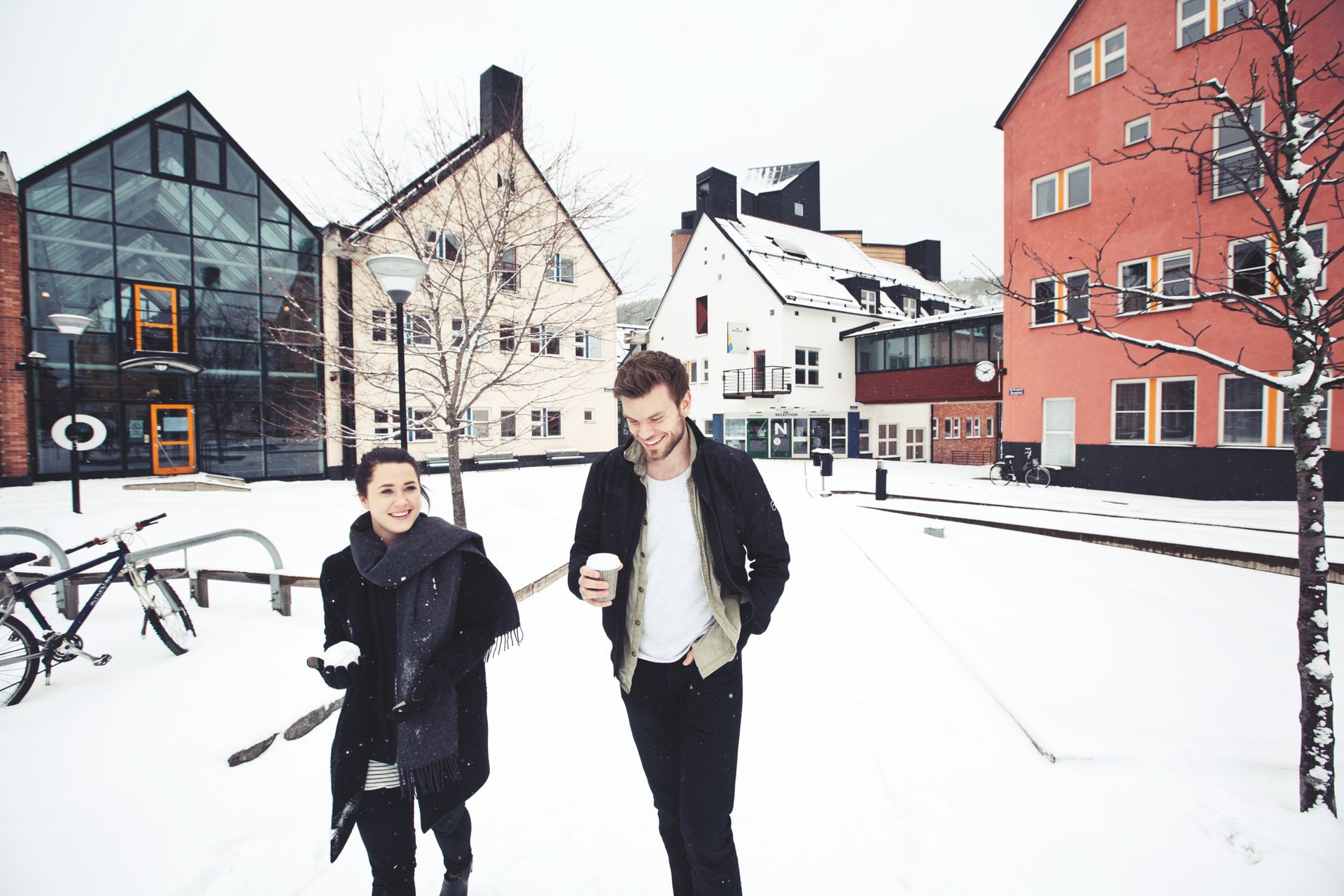 2nd semester (Spring – Summer)
In January, the second semester starts. It is most likely going to start with exams to finish some courses. I am certainly not looking forward to that part. But afterwards, you get to dive into new courses which is really exciting. You will also have a chance to hang out with your friends again. And most importantly, you'll get to see how the days get longer, the weather warmer, and nature colourful again.

The good thing about this semester is that you will already be familiar with the people and the place. While the studies might get a little harder, this is the time that you can use for exploration. You can go for a walk or a hike, explore a new town or do many other things that you could not really do in the previous semester. And many Swedes enjoy summer a lot, read about why that is.

Around June, the last exams will come up and then there is the long-awaited summer break!! It is possible to take courses in the summer (especially Swedish). If you have any questions about summer courses, leave a comment.

Summer break is mostly the time to relax and enjoy the sun🌞. Make sure to do that, so you'll get enough energy for the next academic year!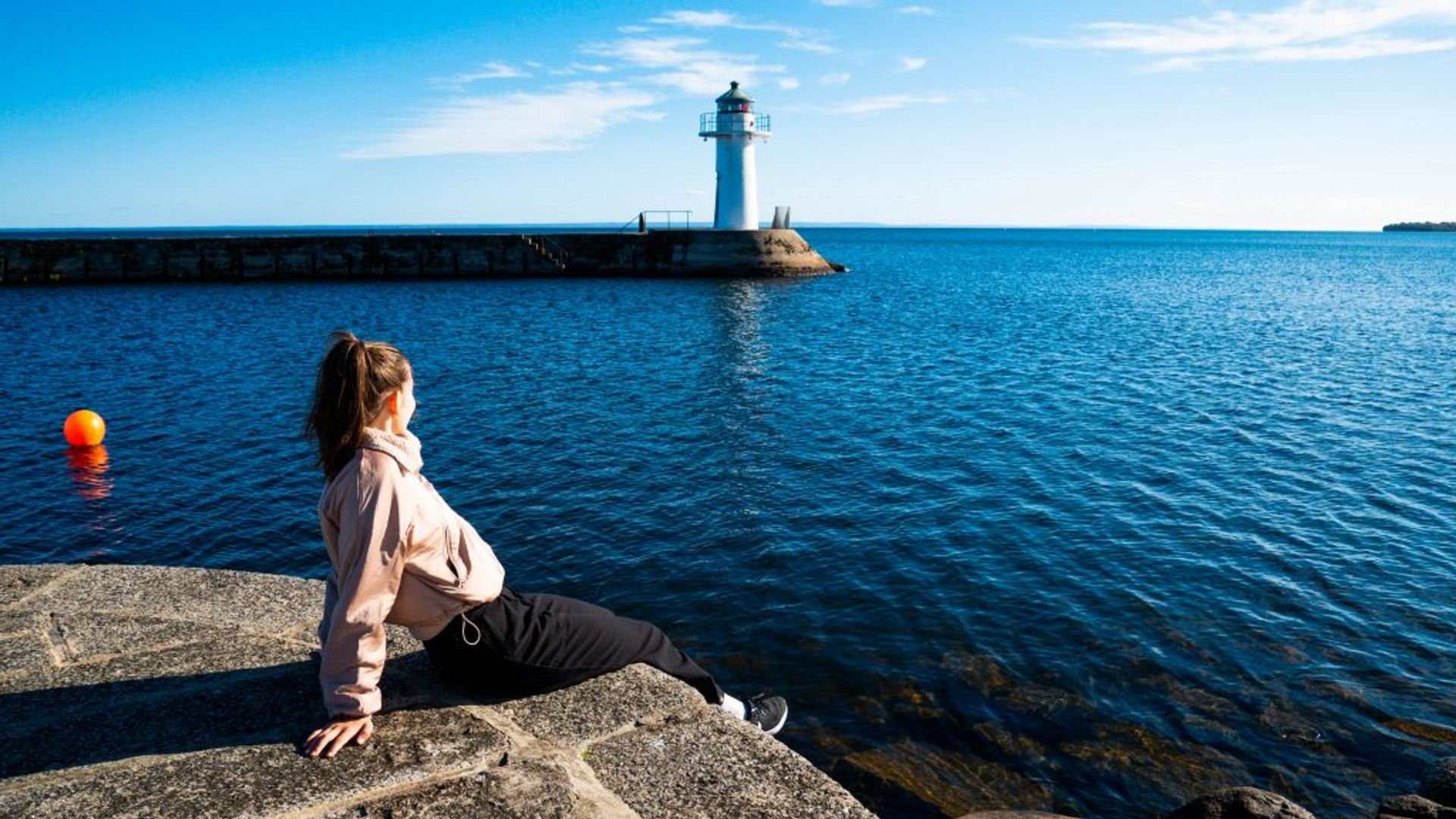 Grading system
The grading system might be familiar for many. In most universities, they use the common letter system:
A = excellent
B = very good
C = fair
D and E = passing
F = failing
What you can also run into are these grades for a pass and fail, sometimes used for certain courses. You can get G – Godkänd (pass) or U – Underkänd (fail). Check out this post to learn more about the grading system.
The study approach
Collaboration rather than competition
For me, this took some time getting used to while I grew up in a competitive study environment. I remember comparing grades during breaks, wishing that I would be as smart as the kids that got a couple more points. It was common in my country that the children that got good grades were encouraged by the teachers while the others were put down. Asking questions was far from encouraged, I often even felt dumb for doing so. And working together during classes was not an option.

But are the perfect grades the only thing that matters? Must the teacher's support depend on the grades that I receive? Is it really wrong to ask questions?

I would probably still be questioning this if I hadn't come to Sweden. It was here that I truly discovered the benefits of collaboration among students and teachers. Since the beginning of our courses, we were encouraged to work together through a variety of group works. It was not only beneficial but also more fun. We helped each other to solve difficult tasks and grew to become friends at the same time.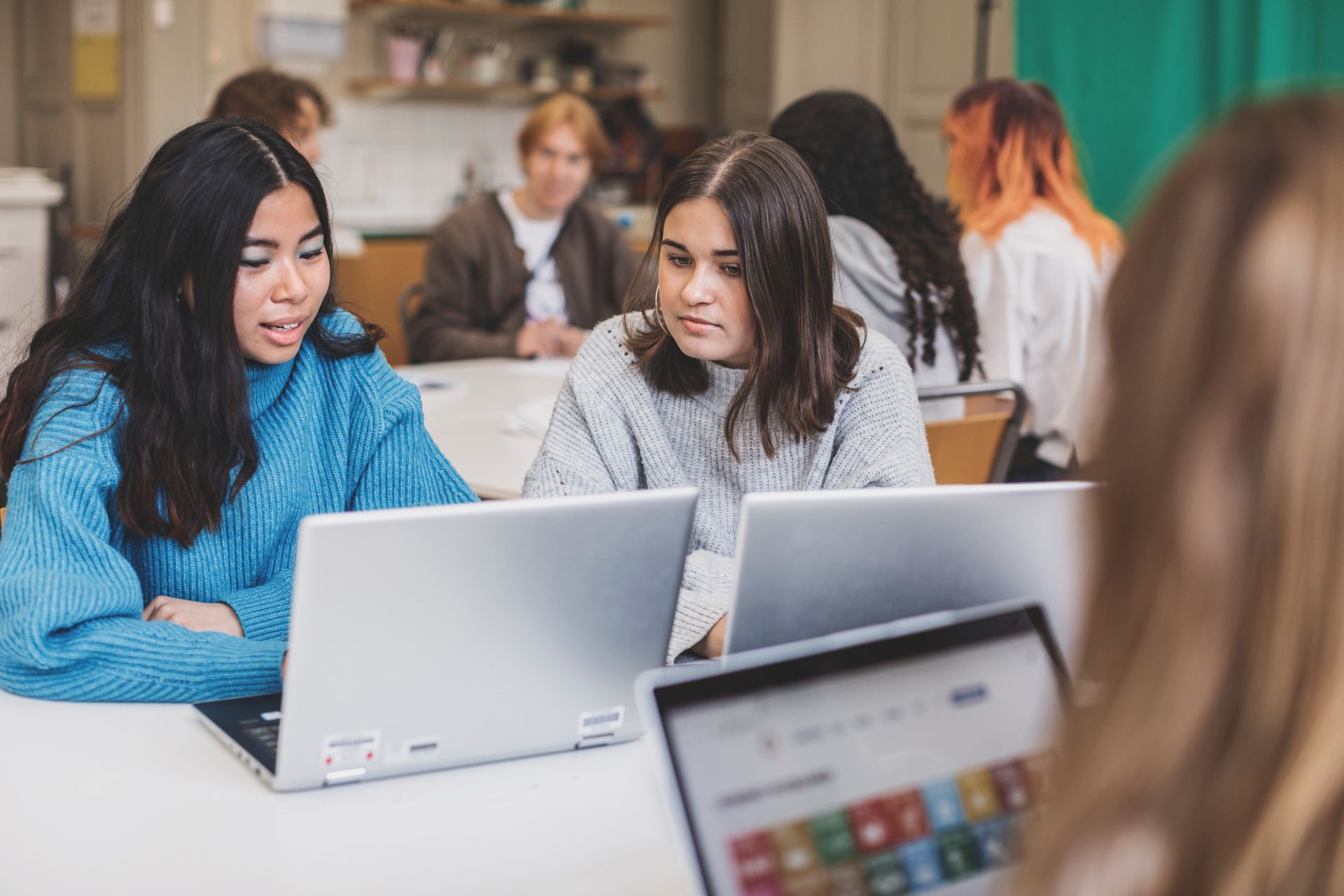 And the teachers could not be more supportive. During my first chemistry lecture (the course that I feared the most), the teacher said: "It is normal not to understand something. You are here to learn and I am here to teach you. If there is anything that is unclear, don't hesitate to ask me questions. We can set up as many practice lectures as you will need in order to become confident in the topics!" And his words became true. We had so many extra meetings where he motivated us (especially those students who felt more lost) to learn more or ask for help. And in my first chemistry exam, I got an A. It was truly unbelievable!
Independent study
The next thing that I noticed about the Swedish Higher Education system is the amount of independent study required. We do not have that many lectures with the teacher to cover every little detail from the topic but we are expected to learn ourselves. It is either by doing assignments, reading the coursebooks, doing our own research, etc.

Because of that, it is really helpful that many universities use Canvas. It is an online platform through which you can easily keep track of your studies, exams, or deadlines for assignments.

Although it is usually quite clear what the learning objectives are, the time-management can be difficult for some. In order to take this type of pressure off the students, universities often offer student counsellors or other types of study support. These people are employed to help us manage our studies. They can help you make an easy schedule to follow, teach you proper note-taking or help you learn in case of disabilities.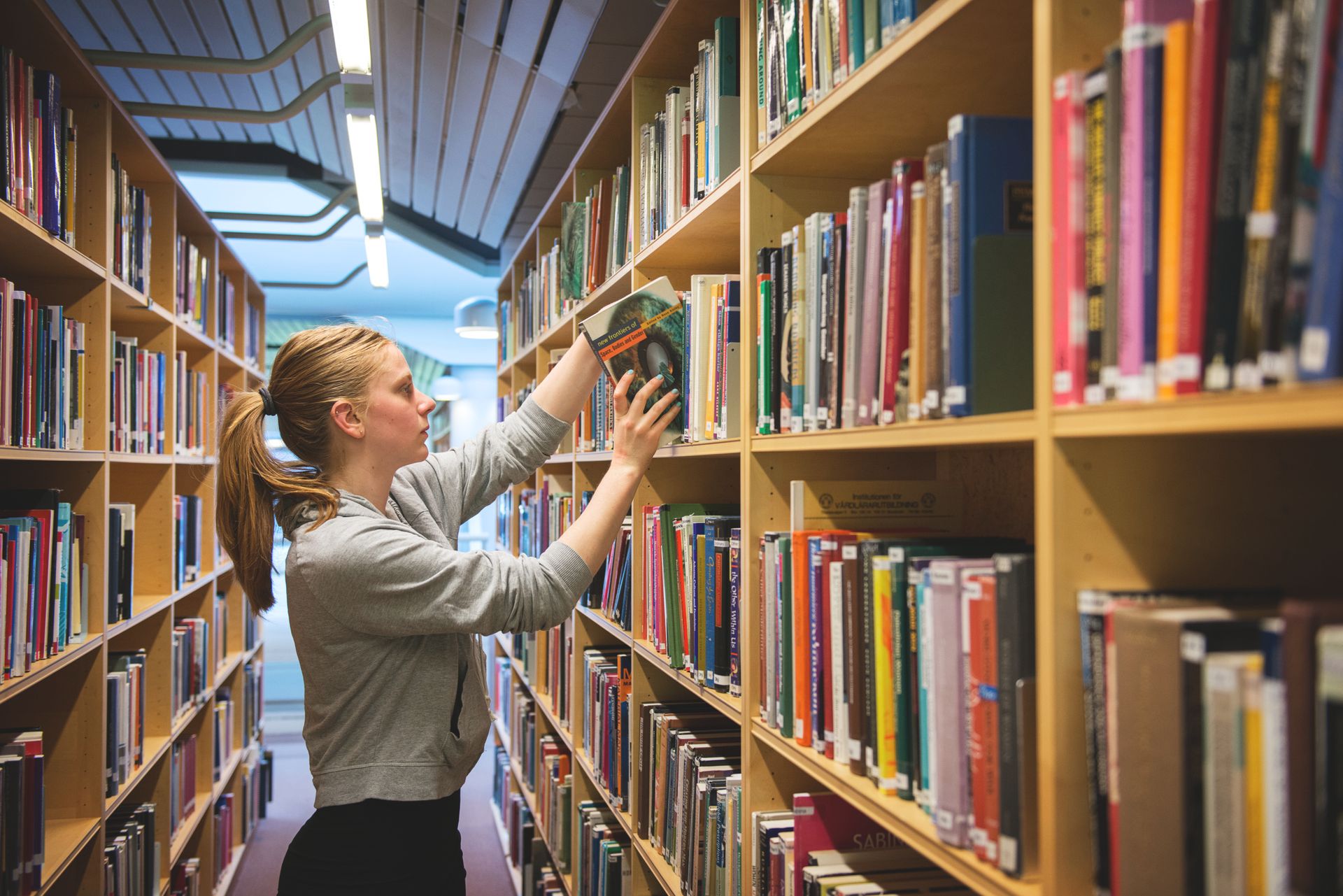 Summary
The Swedish University System might seem very different for some and familiar to others. It is however an effective system that will give you what you need to thrive in your chosen career. Many universities also offer internships or exchange programs for you to get the most out of the study experience. You also get to experience different seasons and meet interesting people.

But most importantly, studying in Sweden allows you to find the right balance between work and life. It will teach you to appreciate little moments, like lighting a candle at night. And to take 'fika' breaks when necessary, so you don't feel overworked. If you need help with the application process, make sure to read this post. Let me know in the comments about your expectations of Sweden or your experiences so far.