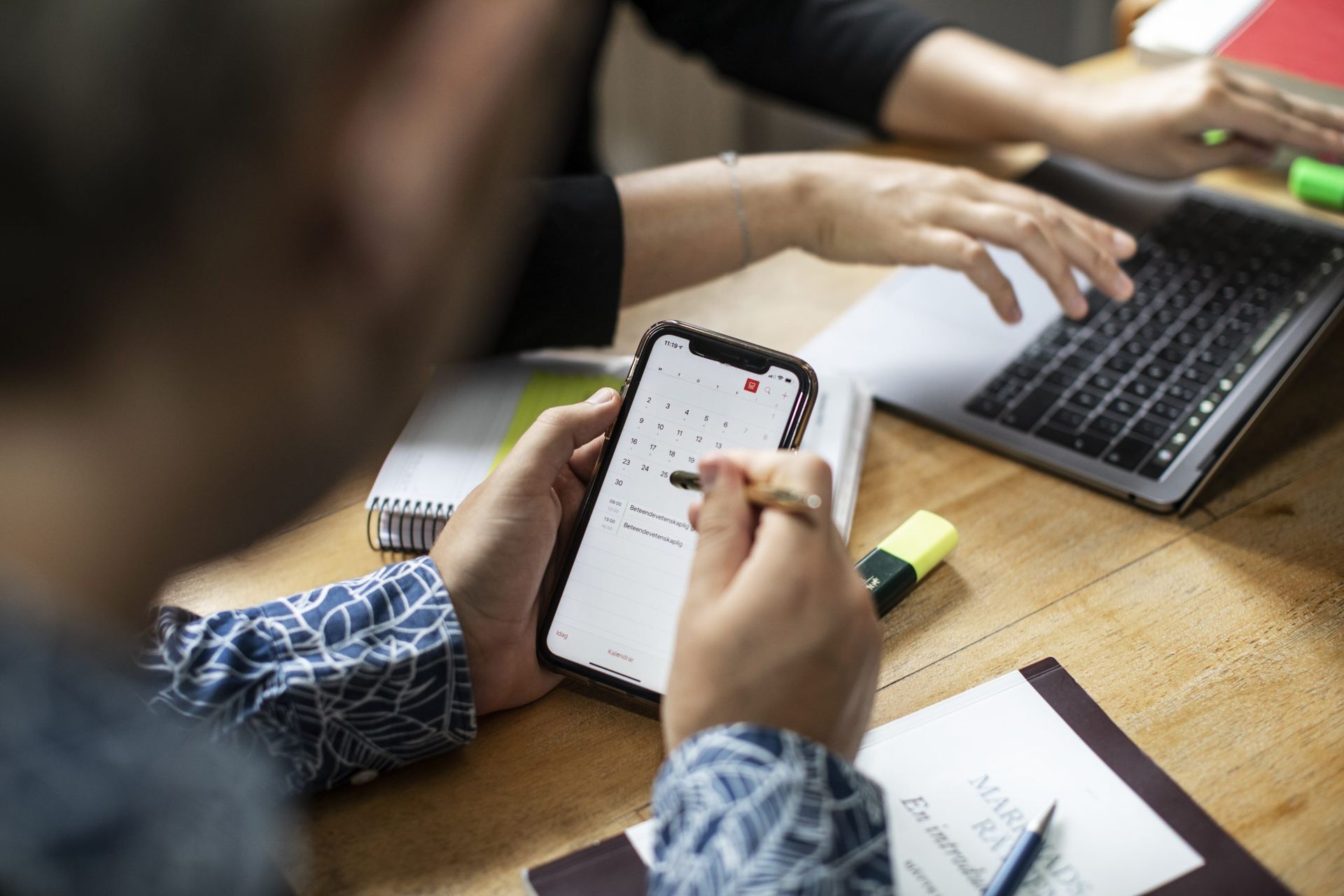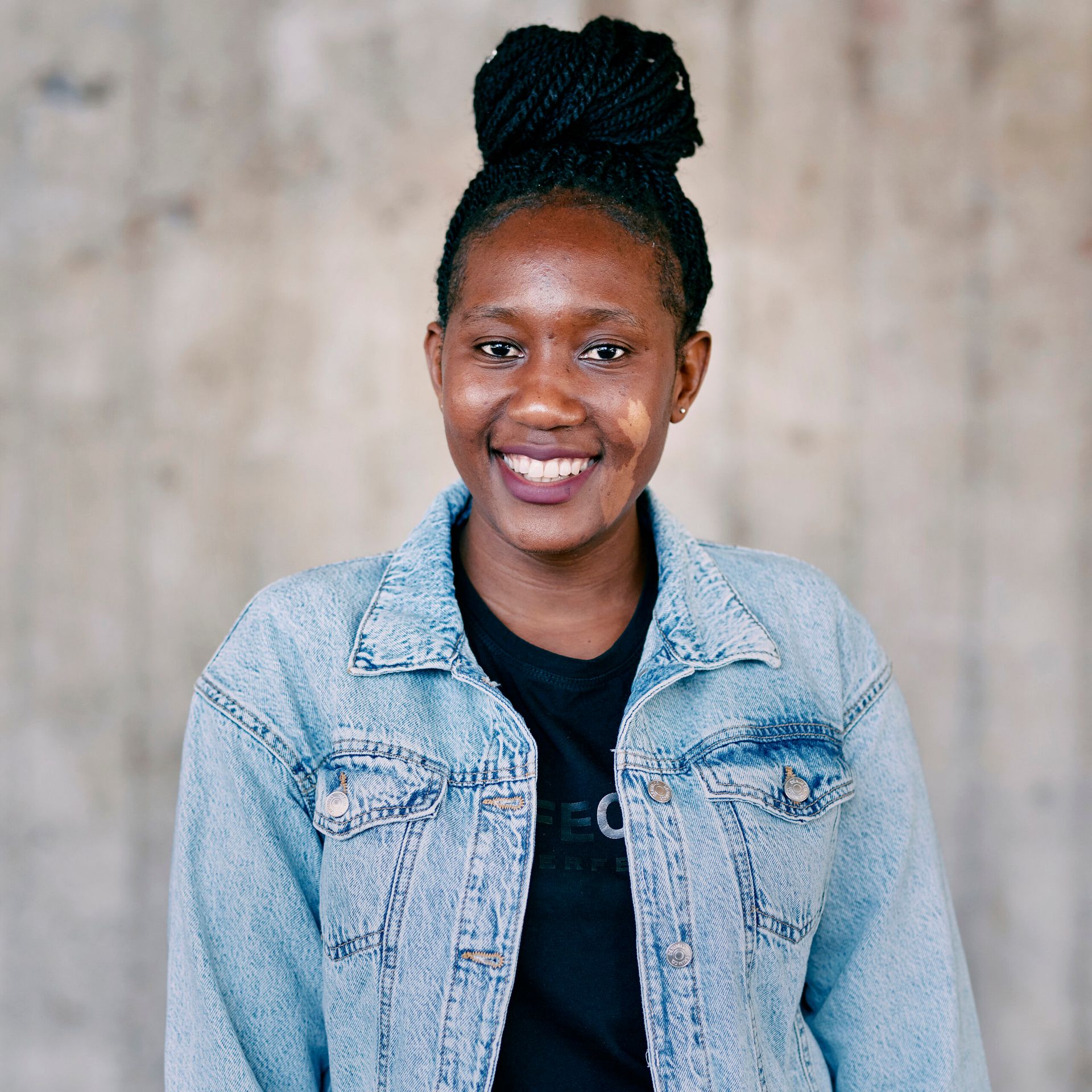 So remember in my last blog post here when I told you that Sweden has applications for almost everything? Well, it's true. We live in a world of innovation and smartphones. So, if you ever find yourself stuck over something, there is probably an app out there that can help solve your problem.
In this blog, I have summed up some useful applications that help with the day to day student life. Most of them are available on Android and iOs, have desktops versions that you can sync with, and the best part: all of them are free!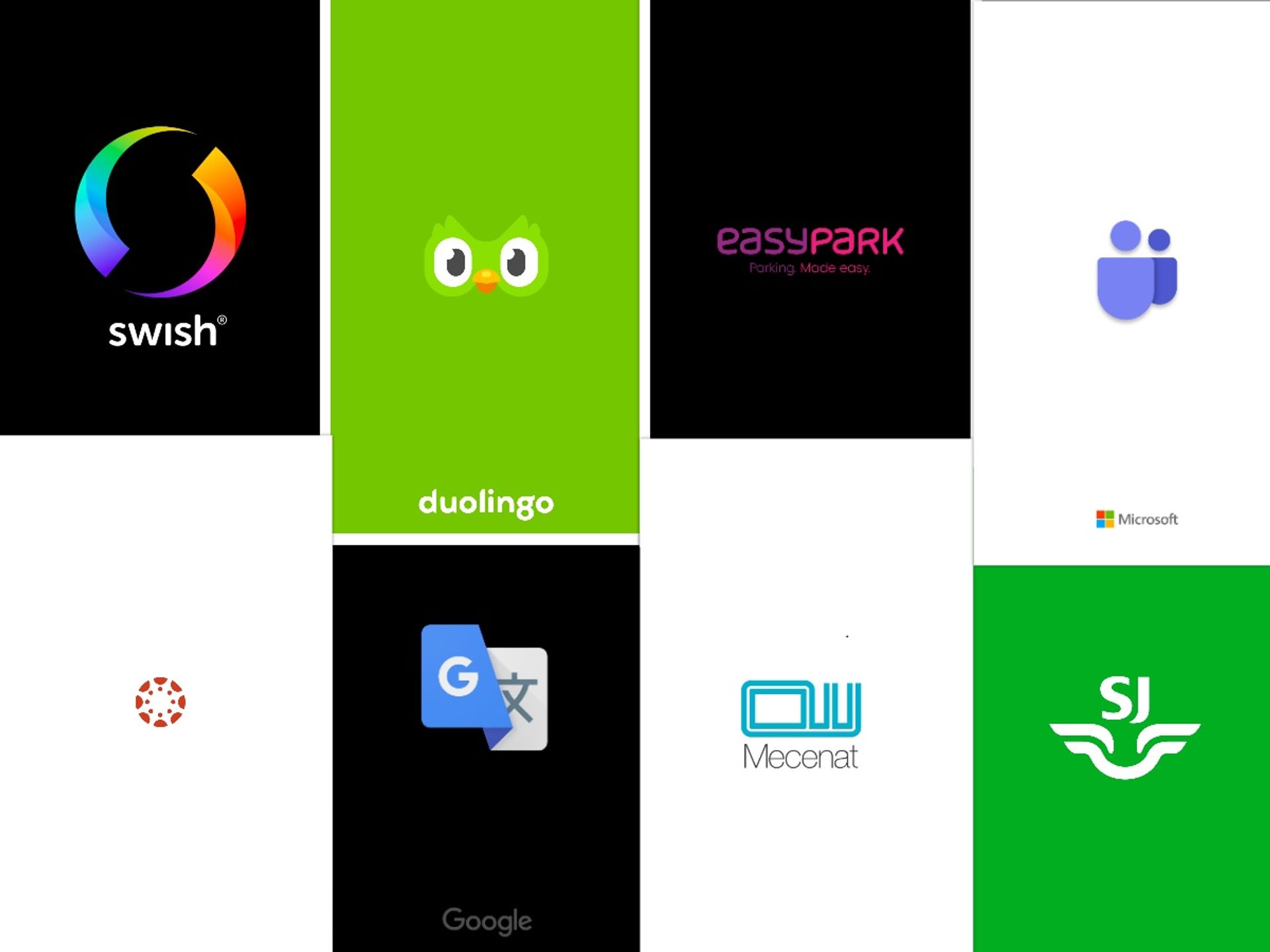 For School
Managing one's school schedule can be a hustle. You go from trying to figure out which lecture you have at what time, in what room, for how long to trying to keep up to date with schedule changes, book recommendations, and course announcements. Don't let me get started on trying to keep a neat inventory of the study material and assignments (because most of us are not very good at saving things in neatly organised folders in our laptops, right). This is why we have applications like Canvas.
Canvas
Canvas is used by most universities in Sweden to help students and staff manage course resources. Note that the main account is set up by the school and some schools may have different platforms for handling this.

With Canvas you can:
• Check your schedule (lecture times, venues, lecturer names, etc.)
• View uploaded course material (such as lecture notes, video tutorials, power-point slides, etc.)
• Receive and submit assignments
• Access your grades
• Send and receive announcements and messages from lecturers and other students

Basically, anything that you need in order to have an organised platform for managing courses; Canvas has it. and therefore, it is an essential mobile app to have as a student. Additionally, with the increase in remote study, it is quite essential to also have applications like Zoom, Microsoft Teams and Google Meets in case you need them for meetings or online lectures.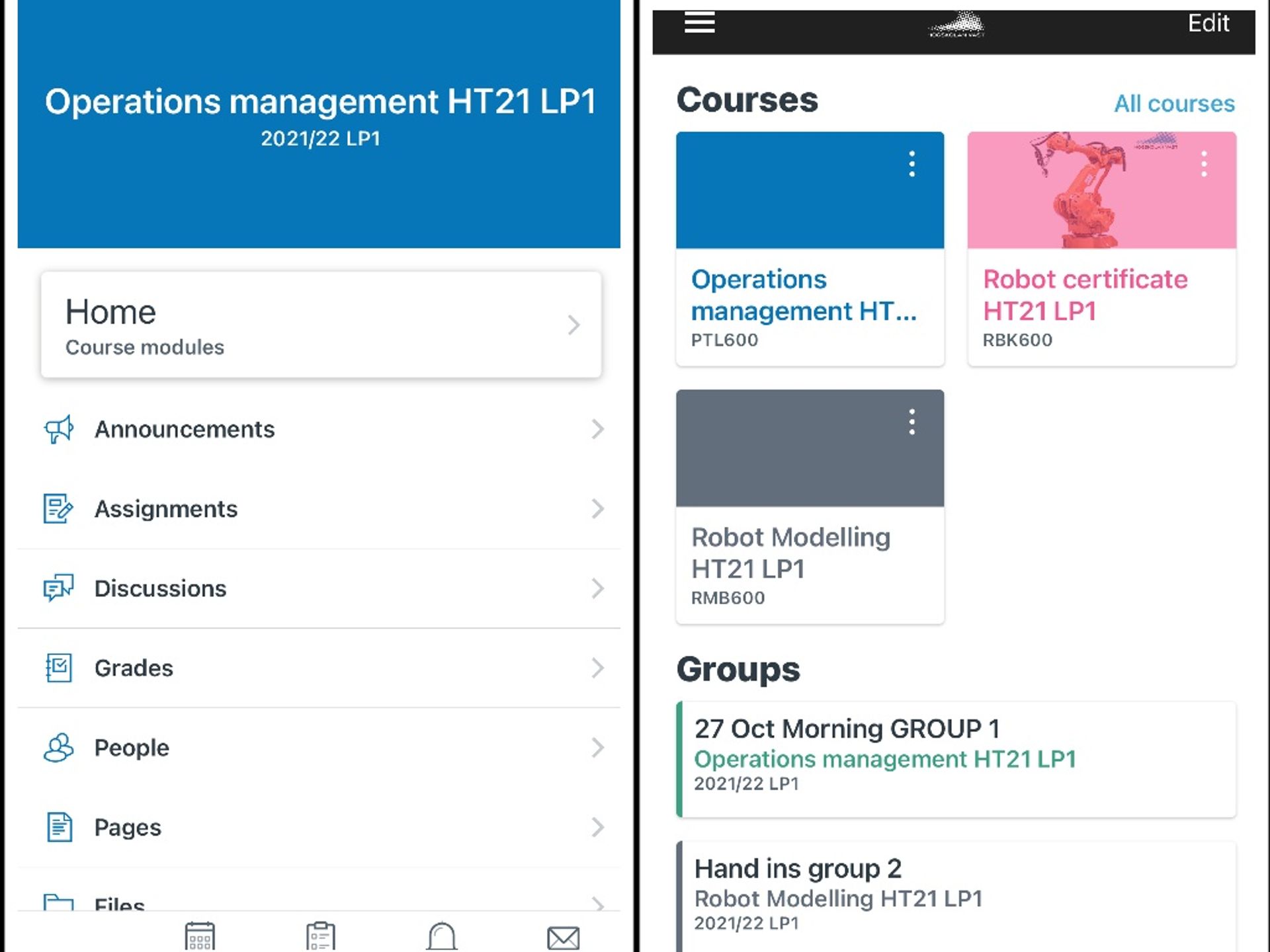 For Mobility
Mobility is a huge aspect of life as a student and there are a LOT of applications designed to make your travel around the country as easy as possible. The applications you can use depend on the type of transport you want to use as well as the region that you are in. Here I've listed some applications that can be useful to you depending on how you plan to travel around Sweden.
Train
For navigating the train system, you can use the SJ application. SJ operates trains in Sweden and across Scandinavia and is very useful for planning long-distance trips. Also, if you are in the West Coast, you can download the Hallandstraffiken app and get even cheaper prices for train rides, especially if you book for more than one person.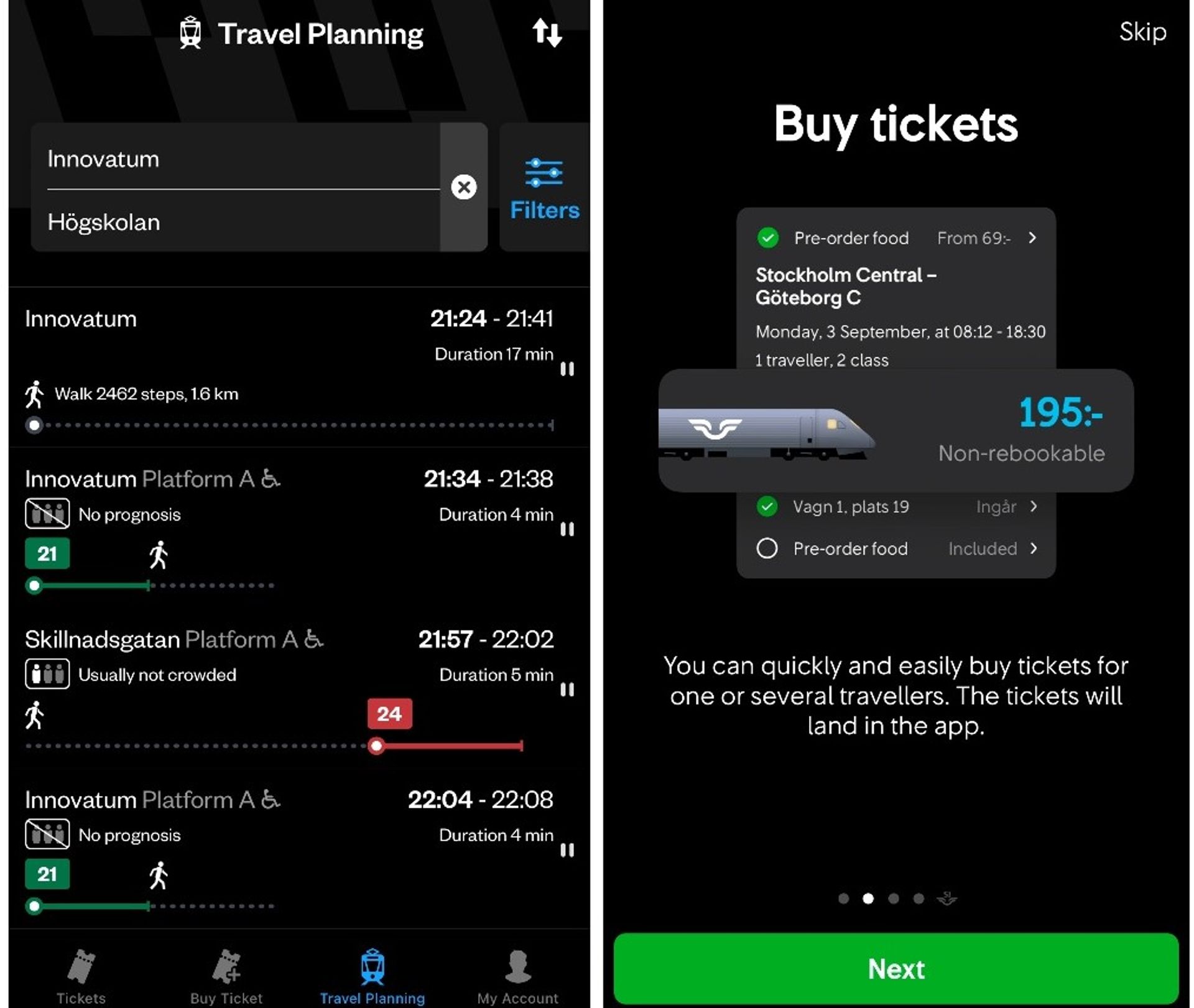 Bus

If you plan to travel mostly by bus you can use the Västtrafik app (for western Sweden) and the SL app (for the rest of the country). These applications provide schedules for the buses, route planning, and online ticket purchasing.

Car
Using a personal vehicle comes with the hustle of finding an area to park. This is especially problematic in big cities. The EasyPark app helps users locate the nearest available parking areas. In addition, payments for parking can be made through the app as well.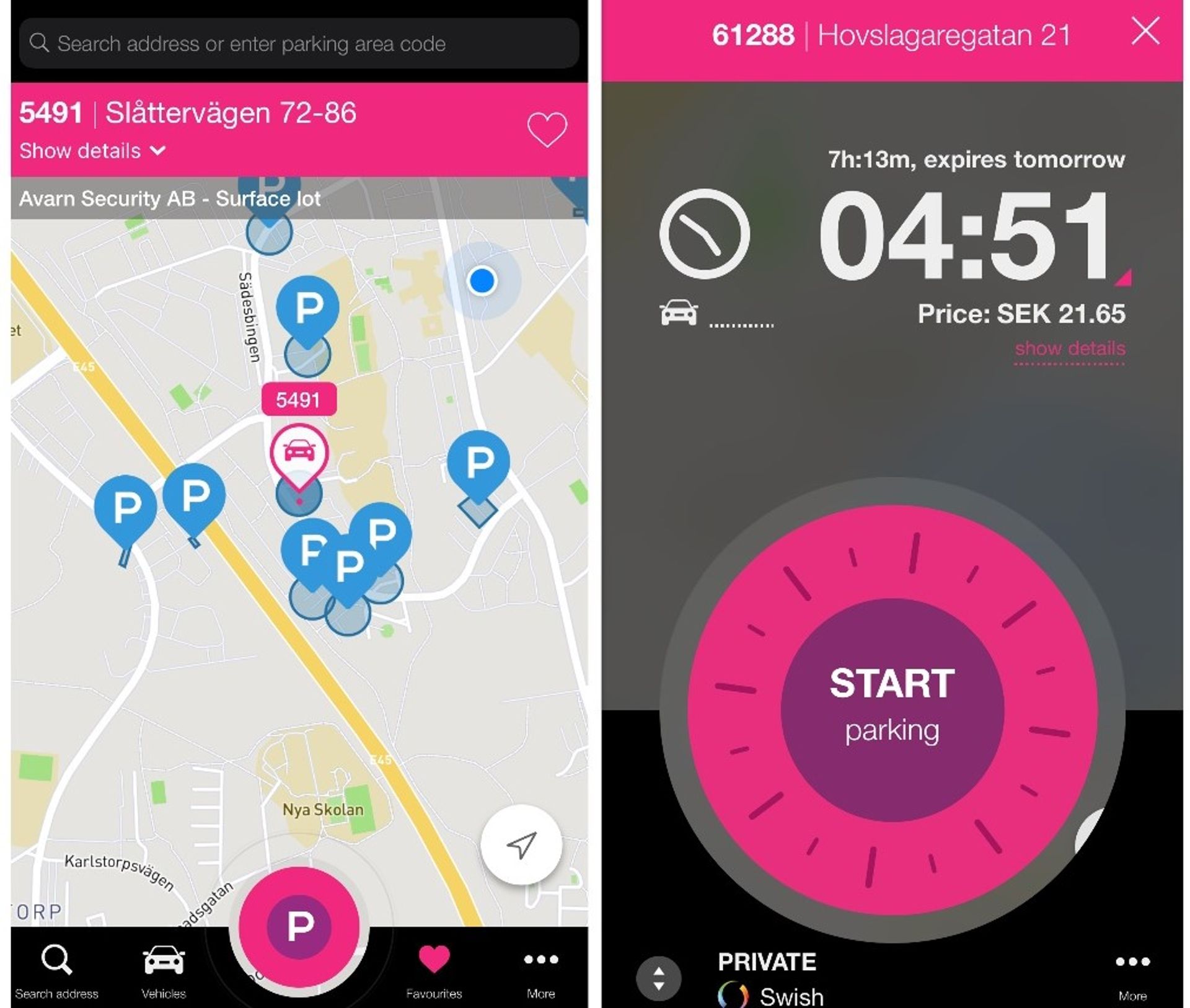 Taxi
In this case, the Uber app can come in quite handy and is also an affordable option. However, in Sweden, Uber operates in Stockholm, Gothenburg, and Malmo only. You can always look up the local taxi service provider and download their app, for example, for Gothenburg and Stockholm there is Taxi Göteborg and Taxi Sthlm, respectively.
For Discounts
Being able to save money is an essential skill for student life. As such, any opportunity to save money is a score. Fortunately, many stores and service providers across the country offer student discounts. For example, transport service providers like Västtrafik, SJ, and SL offer discounted tickets for students. So, here are some useful apps for keeping up to date with the latest discounts.
Mecenat
The Mecenat app is an important app for students to have. This app provides frequent updates on stores and service providers offering discounts for students. As such, when using the app, students can get student discount codes to use across different stores. Additionally, through the Mecenat app, students can create a digital student card to use in stores to get student discounts. It's important to note that there are different logos that need to be reflected on your digital card for it to be valid for some discounts. For example, the "book" logo or the SL/SJ logo are required for getting discounted train and bus tickets. You can find out more about setting up the Mecenat account and updating the logos from your school.
Tiendeo
With this app, one can access and browse through many different catalogs for ongoing discounts at stores around the country. Also, the catalogs, which are updated frequently, contain a wide range of products from all types of stores including grocery stores, clothing shops, and bookstores.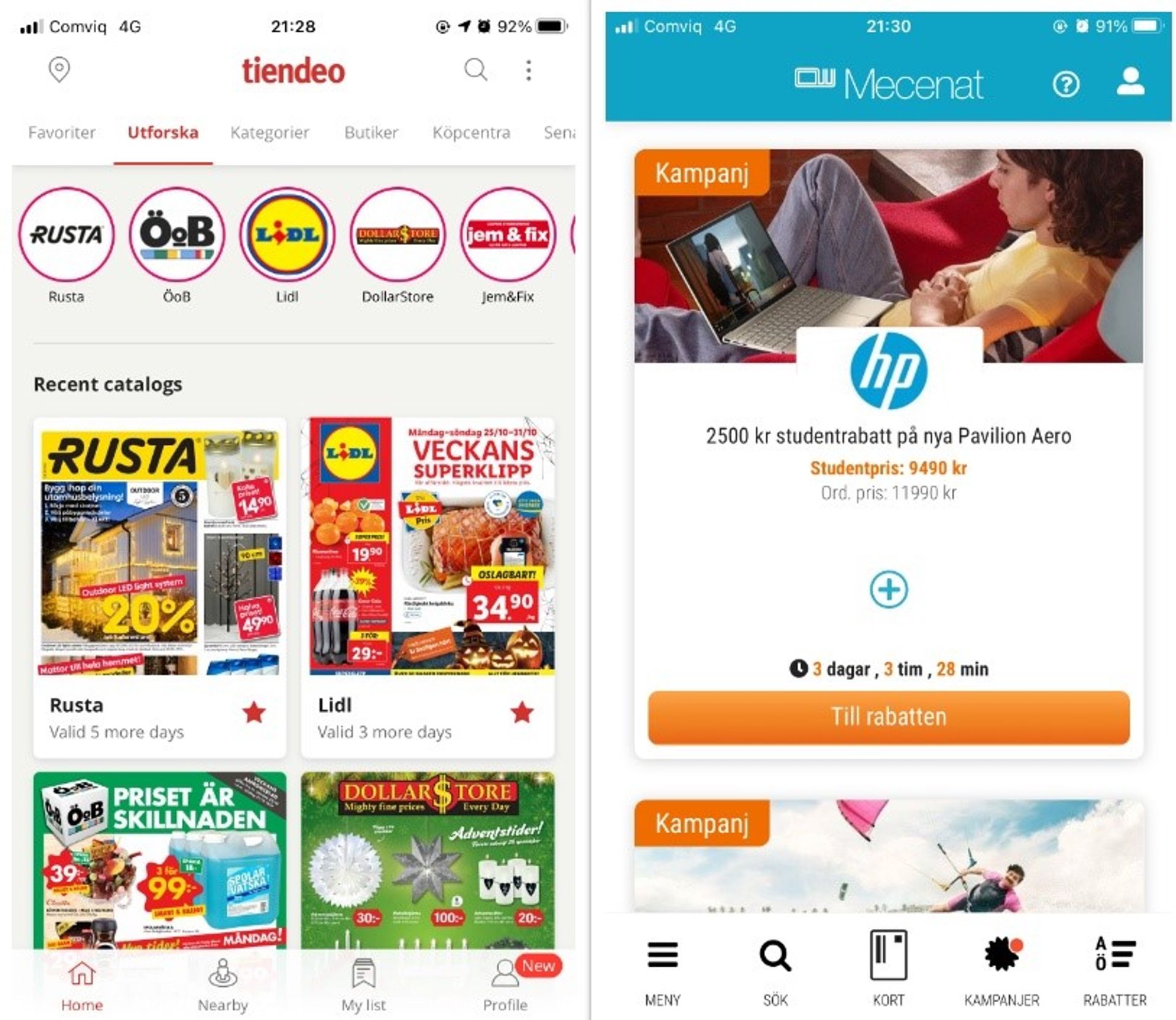 Karma & Too Good To Go
Most students will agree that the only thing that's better than good food is good food at a cheap price! Karma and Too Good To Go are mobile platforms that help restaurants, grocery stores, and cafés reduce food waste by selling food that is about to go to waste or expire at discounted rates. Instead of throwing surplus food away, suppliers sell it through Karma and the consumers buy food directly in the app as take-away. This is a sustainable way of reducing food waste and enabling people to get good food at affordable rates.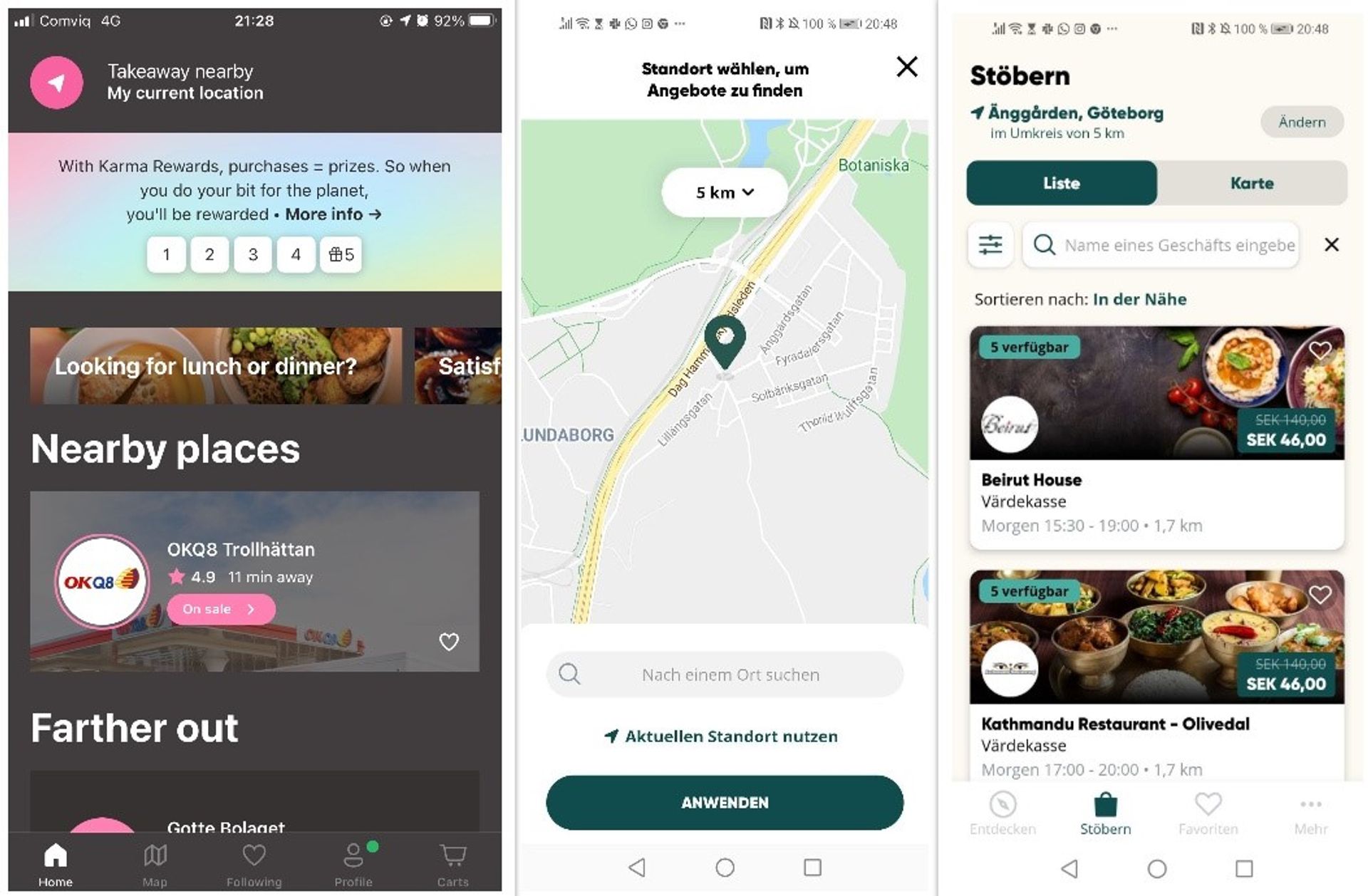 For Swedish Language
Google Translate
Even if your course is in English, it is quite likely that at some point you might need to translate some Swedish to English or vice versa. Although you might not use it often, it is still a good idea to have a translating app when you need it. My personal recommendation is Google Translate. The app is accurate, easy to use, and accepts input in the form of text, speech, and images.
Duolingo
Whether you want to stay in Sweden after your studies or not, learning Swedish is always a good idea because being multi-lingual offers a competitive edge in today's professional spaces where you can meet and interact with people from all over the world. One of the best mobile apps to help you get started in learning Swedish is Duolingo. Duolingo offers a simple, funny, and engaging platform for learning the Swedish language. Also, the app helps you track your progress and offers some encouragement when you start slacking. So, if you haven't tried this already- you should!
Honourable Mentions
Swish
This is a useful app for making online payments. Swish is fast, secure, and widely used in Sweden as a local alternative to card payments. However, one needs to have a Swedish BankID to set it up a Swish account, which may be a challenge if you do not have a Swedish bank account. Fortunately, you can find out more about setting up a bank account from this blog.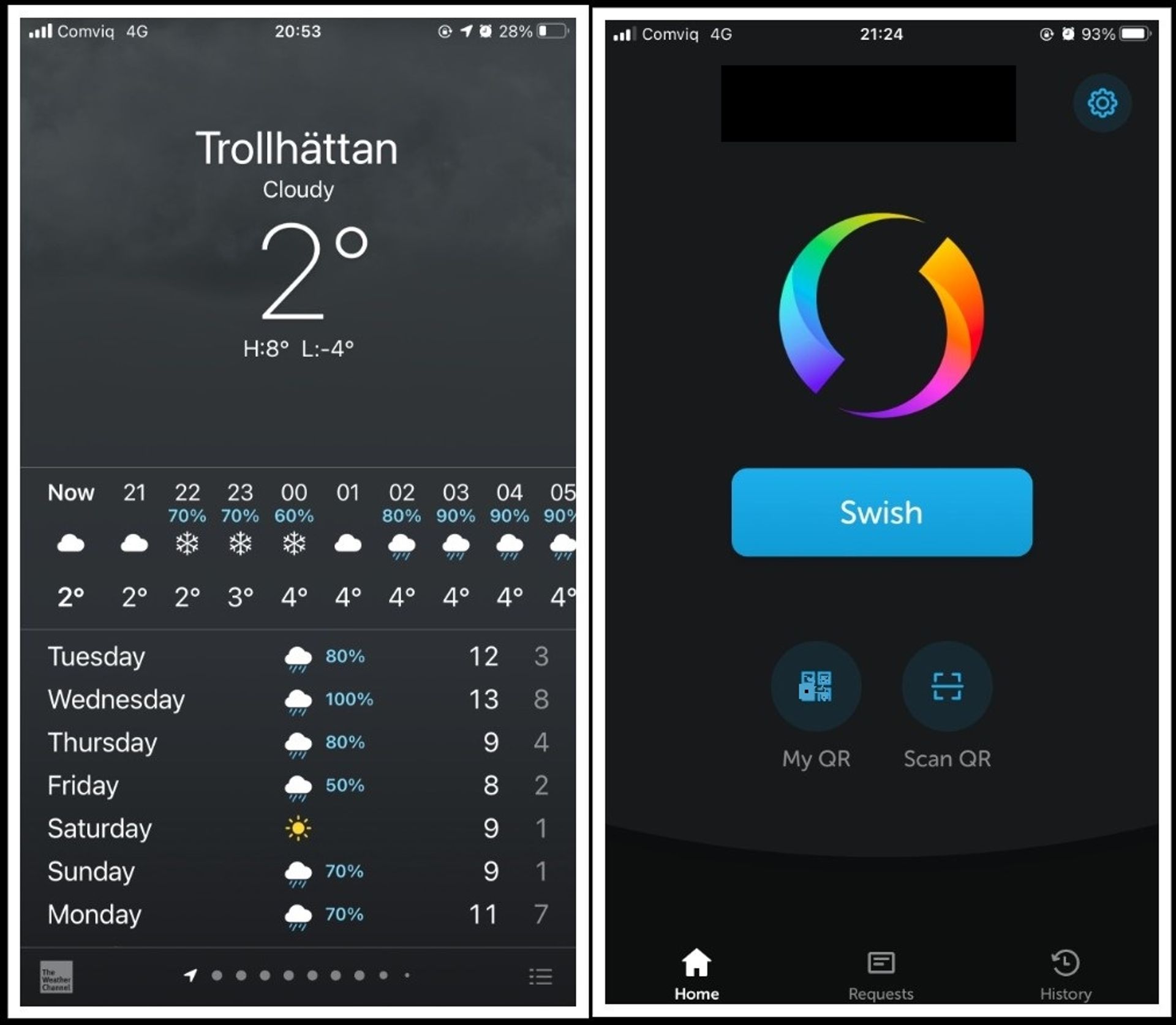 Weather App
Chances are you already use some weather app quite frequently. This is an essential app if you are living in Sweden as the weather can be quite unpredictable. So, if you do not use one yet, you might want to start doing so when you move to Sweden.


It's always good to remember that technology is constantly changing to meet human needs and for students, staying in touch with the latest developments can help one enjoy their student life more. Mobile apps are one of the best ways of making student life more fun, cheap, and easy to navigate.

Till next time. Hej da!