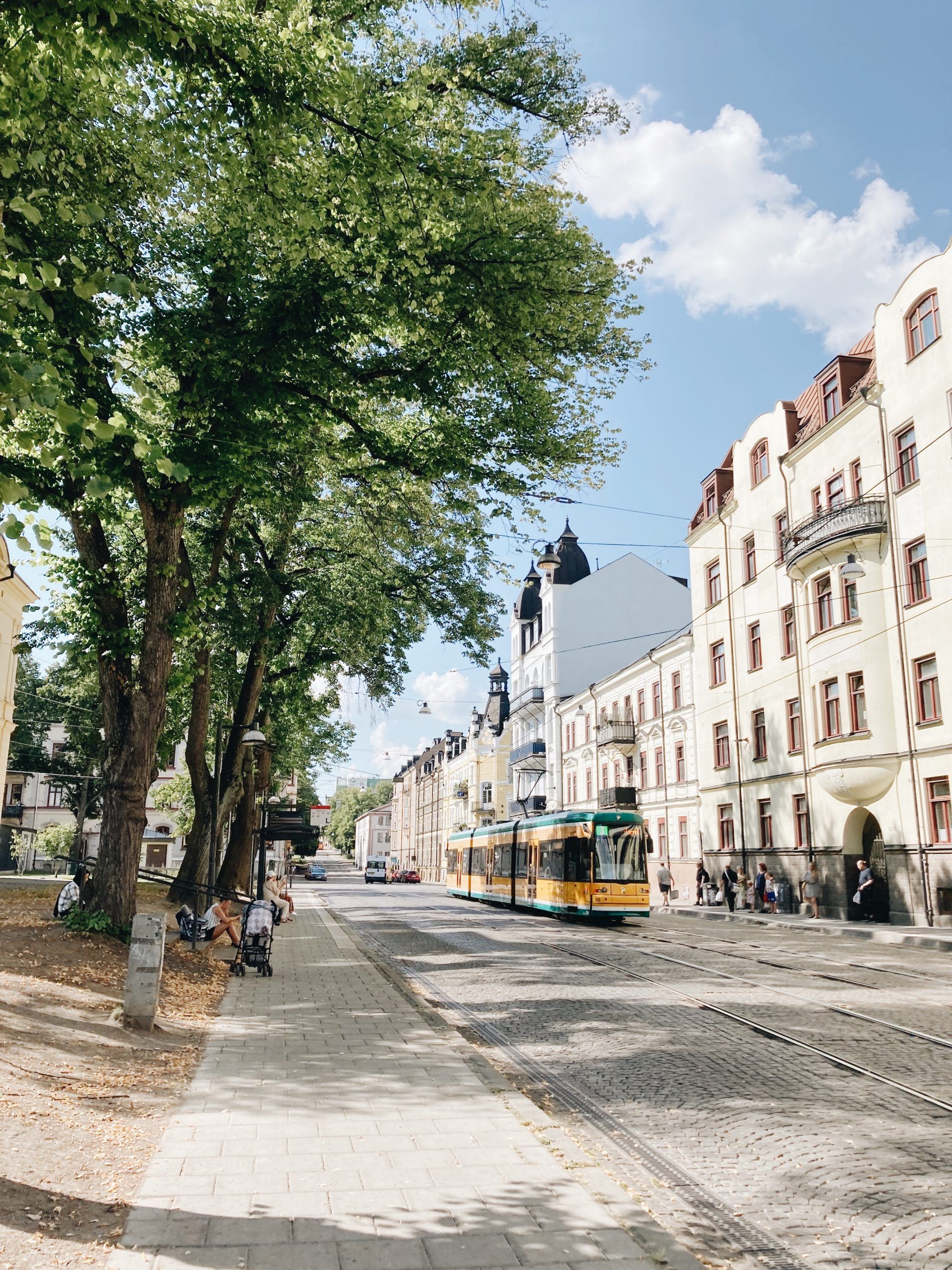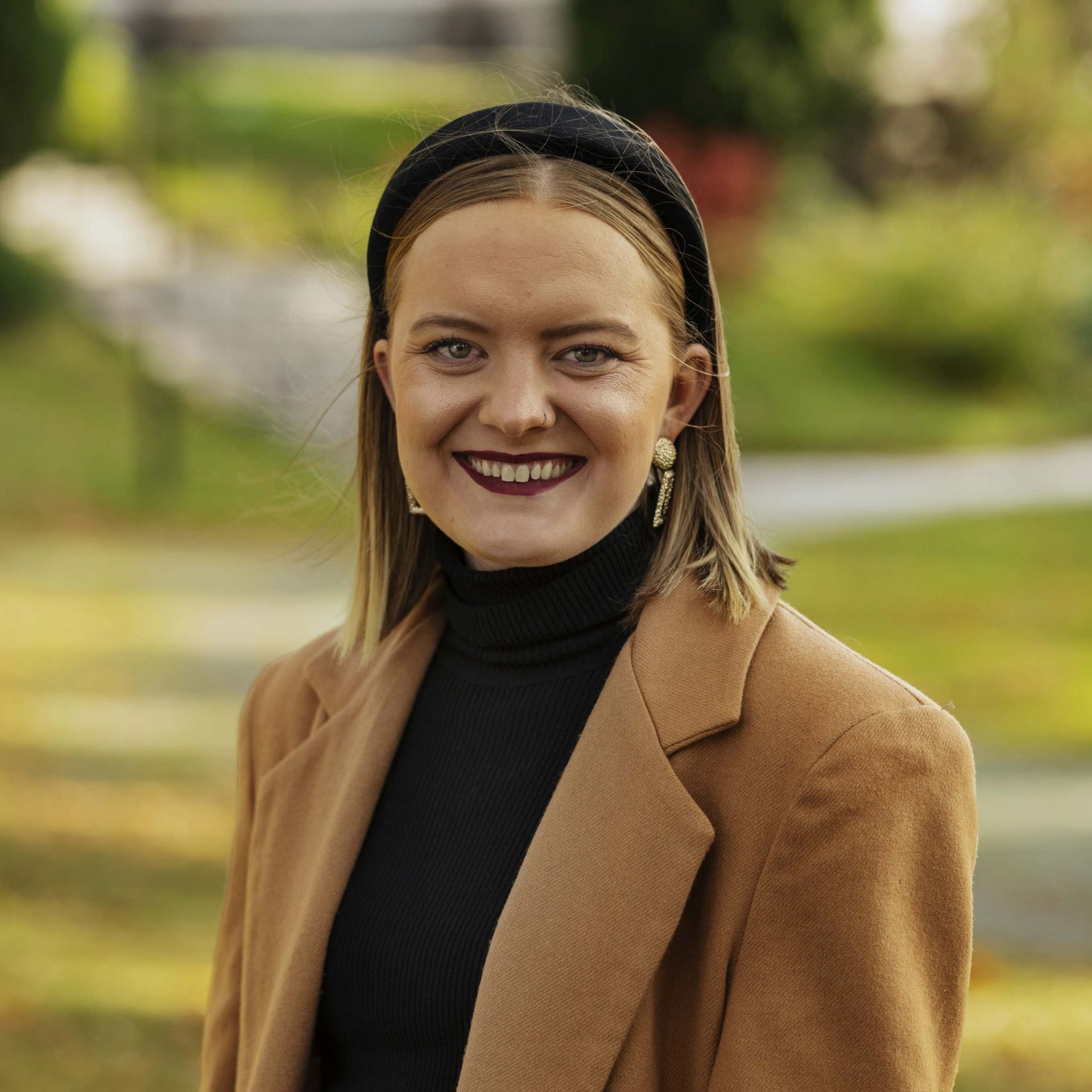 Let's face it: living in Sweden can be expensive! Business Insider ranked Sweden #13 out of the 25 most expensive countries to live in. But what exactly do things such as food, transportation, and leisure activities cost? In this blog post I will see how far 200 Kronor can get me on a Saturday in my town of Norrköping, Sweden.
Norrköping, Sweden is located in Östergötland County which lies in eastern Sweden. At the end of 2021, the city had close to 145,000 inhabitants making it Sweden's 9th largest municipality. While it may not have as many activities as Stockholm or Gothenburg, there is still plenty to do and see in Norrköping such as museums, restaurants, nature and more.
One of my first stops on my Norrköping tour was Landerholms Mjölnaren, a local bakery and coffee shop in the middle of town. It is easily one of my go to places for a cup of coffee and a pastry. For pastries they have everything from weiner bröd (danish pastry), kanel knut (cinnamon knot), kardemumma knut (cardamom knot), and pain au chocolat (chocolate croissant). If you can make it before they sell out at 11:00am, you can get a delish traditional swedish breakfast sandwich featuring their baked in house bread. Mjölnaren has something to offer for everyone no matter what you like or what your dietary restrictions are.
One of the very great attractions of Mjölnaren is their coffee. In general Sweden is exceptional at making their coffee strong and delicious and Mjölnaren makes theirs the same way. To get my day started, I ordered a latte and a pastry, specifically a kardemumma knut. The latte was 30 kr ($3.19 or 2.83 euros) and the kardemumma knut was 28 kr ($2.98 or 2.64 euros). While this may seem quite expensive you can't find anything cheaper or even more delicious. You get what you pay for and the quality of the pastries and coffee justifies the high price tag.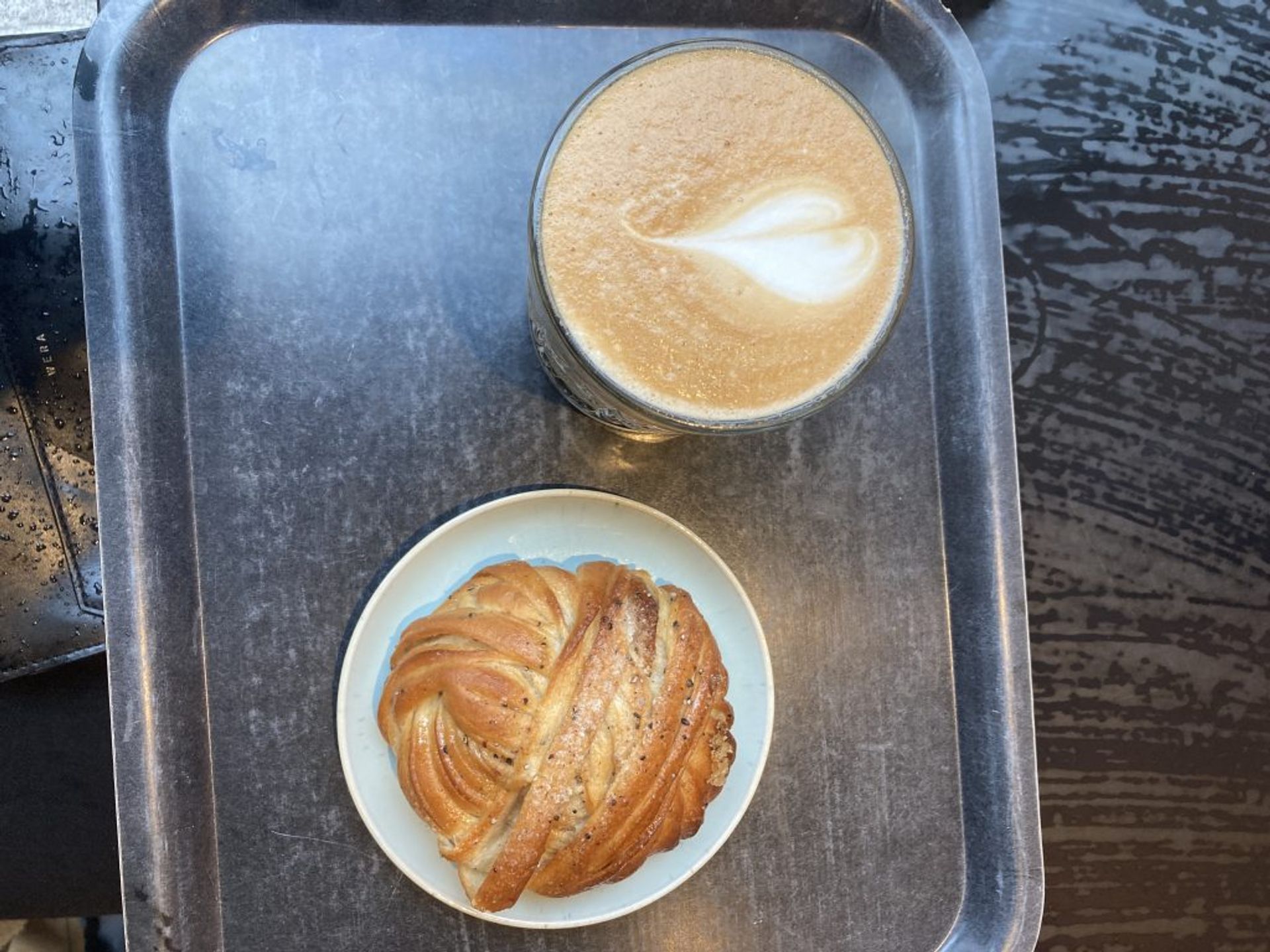 Total spent so far: 48 kronor, total left: 152 kronor
My next stop was too long to walk to so I decided to hop on the bus to get to my next destination. Norrköping has both buses and trams (just like Gothenburg) and they all operate under a local and regional transportation system called Östgötatrafiken. Östgötatrafiken runs only in the Östergötland region which consists of 7 towns and cities including Norrköping.
Compared to living in Chicago in the USA, the trams and buses are always clean and (mostly) on time so I don't mind riding them at all. The fare is relatively cheap and there are even discounts for students. A single ticket for a student to get from my current destination to the next was 18,90 kronor ($2.01 or 1.79 euros). One of the perks of living in a smaller town is that the prices are relatively cheaper than bigger cities such as Gothenburg or Stockholm.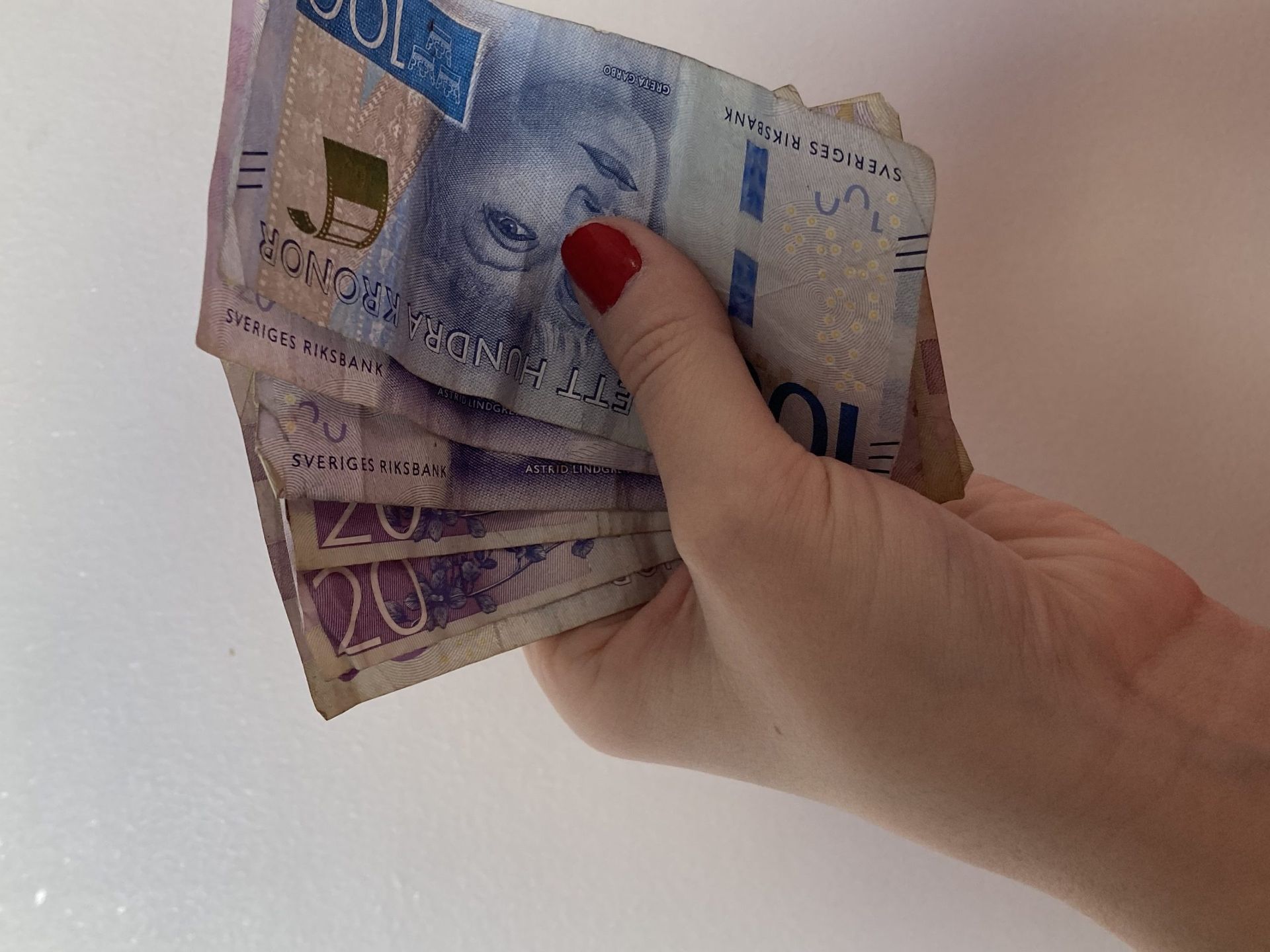 The ticket can be booked through the Östgötatrafiken app on your phone or you can load money onto a physical card. When entering the bus you have to scan both the card or your phone on a barcode that registers you on the bus. If you fail to do this and hop on the bus without paying, you run the risk of running into traffic control on a random search and getting a fine. Moral of the story is pay your fare!
Total spent so far: 66.90 kronor, total left: 133.10 kronor
After booking my ticket in the app and scanning it on the bus, I was on my way to my next destination and my favorite place of all – the second hand shop! For those who don't know, my love for second hand runs deep as I am amazed by all the wonderful treasures you can find. While there are many great second hand shops in Norrköping, I picked this one because I had never been to it before.
As I expected, the store did not disappoint and I loved getting to rummage through everyone's former treasures that would soon be mine! In the end I ended up picking up a white blouse that will be in my wardrobe for years to come. In general, the second hand shops in Sweden aren't incredibly cheap but they do cost less than buying a brand new item from H&m or Zara. All in all I spent 55 kr ($5.86 or 5.19 euros) on my blouse which i figured was a good steal for such a beautiful item.
Total spent so far: 121.90 kronor, total left: 78.10 kronor
After spending 1-2 hours at the second hand shop, I was ready to eat again as shopping brought me quite an appetite. Even though the time was not near a meal time, I still wanted to grab a meal as I was also too lazy to cook. But before I headed to my favorite kebab place I still needed to buy a ticket back to central Norrköping.
Total spent so far: 140.80 kronor, total left: 59.20 kronor
After hopping on the bus and arriving at my stop, I walked to my favorite local kebab joint where the food is not only good, but the staff is also incredibly nice. I decided to get a "liten kebab meny" which is a small (but filling enough) kebab wrap that includes fries and a drink all for 52 kronor ($5.54 or 4.91 euros)….what a bargain! After making small talk with the owners, I grabbed my food to go and headed home after what felt like a long outing.
Total spent so far: 192.80 kronor, total left: 7.20 kronor
With not a lot of money left, a belly full of kebab, and a new blouse, I would consider this was a successful day in Norrköping. Although the city may not be as big and exciting as Gothenburg or Stockholm, there is still plenty to do and see!
Have you ever been to Norrköping? If so, let me know in the comments what your favorite thing was to do and see in the city!