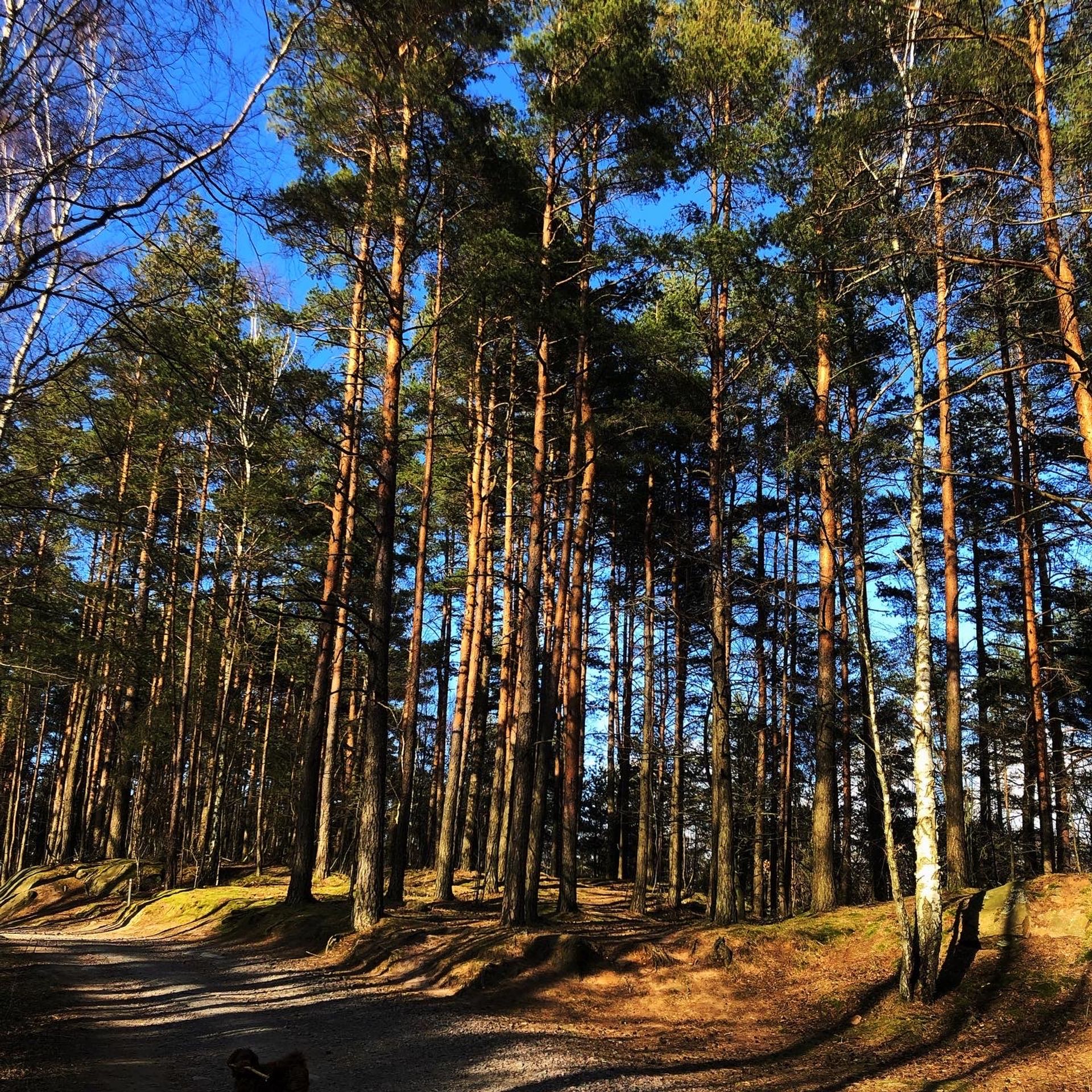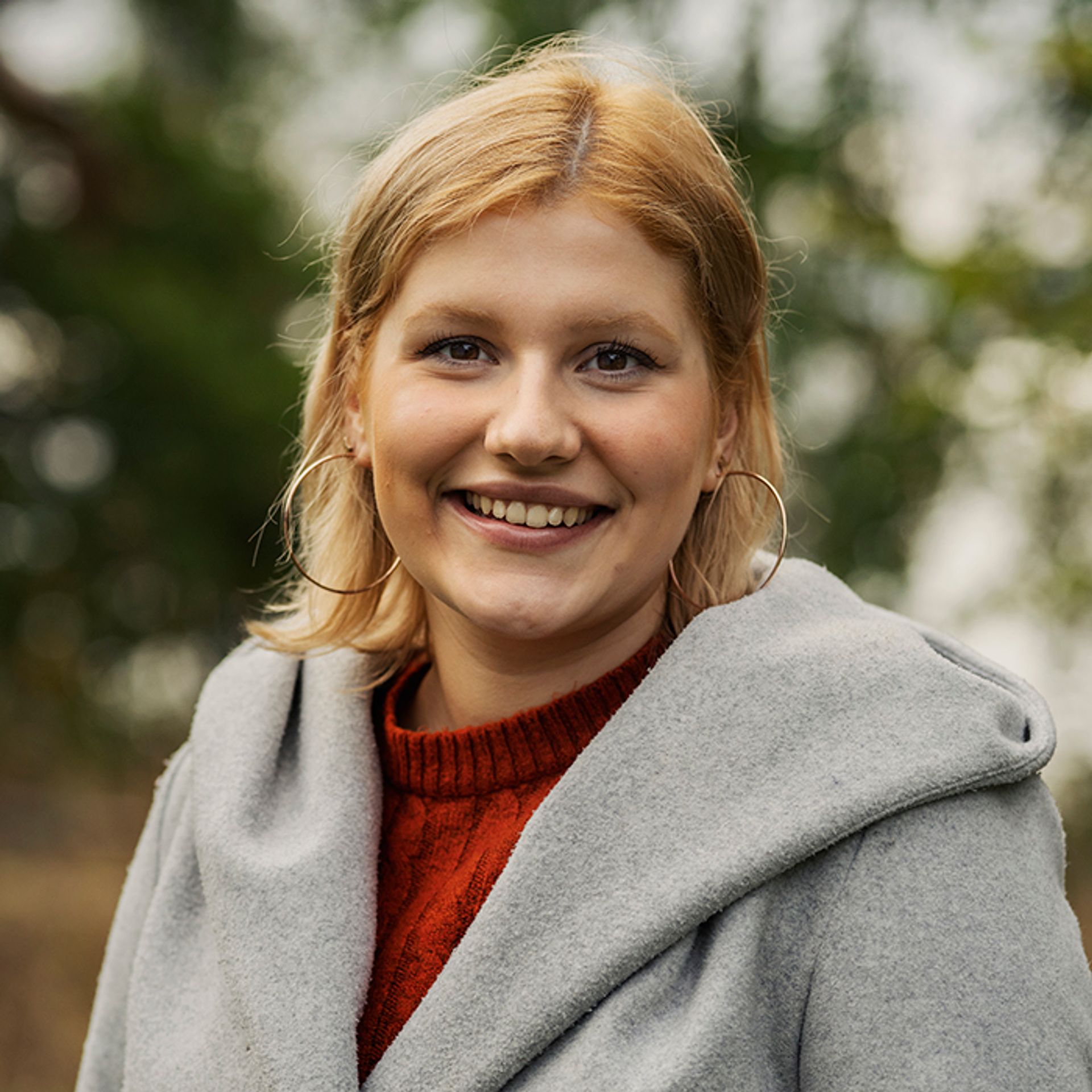 Are you actually #sobored at home or you're having the time of your life at #homesweethome? How to process the "staying at home"?
The VERY scientific explanation with my VERY DEEP knowledge in psychology (I hope you sense my irony):
There is this very popular distinction between two "most popular" human personality theories (popularized by Carl Jung, a swiss psychiatrist/psychoanalyst), according to which we tend to turn towards:
introversion (being an "introvert")
extroversion  (being an "extrovert")
Science-y much? (You're welcome!)
There are around 3 700 000 google articles found in the topic and 5 150 000 tests about finding out which category YOU belong to.

But if you are not into labels, like me, you can just be both, no problem.
1. Isolation
First of all, I am kind of a mutant. I consider myself as someone who is outgoing and friendly, but LOVES, repeat LOVES to be at home. Not in a potato couch way, don't worry (not there is anything wrong with it either)!  But I find myself the most productive at home. I draw, I play music, and I also study at home (shocking, right?)
Oh yes! Studying. So many people swear by the great atmosphere of the library or a cozy coffee shop with some delicious cinnamon bun. Sounds relaxing or more like distracting? If you fall into the category of the former than you're probably spending half of your life sitting between the endless book lines or you're just about to order your 5th Fika in your favorite coffee shop. Or maybe you don't even have to order, because the barista knows exactly when and what to bring you in every second hour.
Well, I tried. I tried to be the student who goes to the library every single day, and have a schedule, or in basic terms: have her shit together :D. FAIL.  Total fail. I sit in a chair, and I just keep looking around, checking out what others are studying, what books are nearby, and I just keep looking at my phone to check time passing. So I quickly (probably even during my BA studies, back in my home country) realized: the least amount of impulses possible, please!
On the other hand, I know there are people who tend to use public places (whether if's a library or a coffeehouse) as their study temple, and they swear by it!!!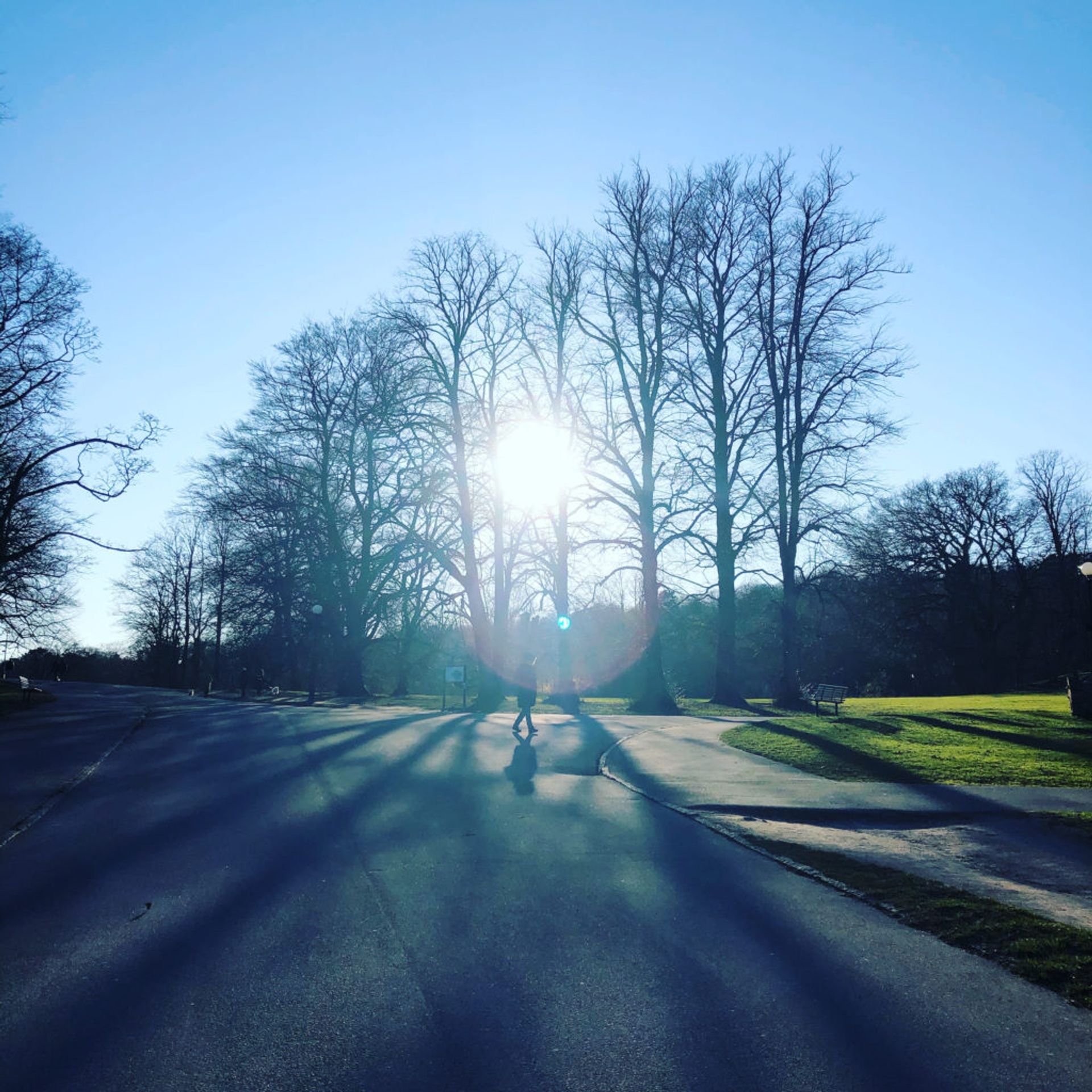 2. Anger
I know it's probably not THE 2020 we have all imagined. We wanted to travel, have the biggest house parties, we wanted to visit our distant friends, relatives, participate in conferences, and do our internships somewhere far far away. But then CORONA came and said otherwise. Probably reading this blog post a few years from now would seem irrelevant too (fingers crossed). I know it sounds harsh and annoying, but I think that the unfortunate events of the outbreak showed the World: the overconsuming, the negligence of our Planet has to slow down and reorganize. And we are in desperate need of a profound change of mindset in many things.
But how about instead of complaining and crying over our holiday plans, we try to take advantage of it? I don't know about you, but I kind of enjoy reading books I had never had the time/energy to read…. ( but reading Tolstoy's Peace and War still not happening though)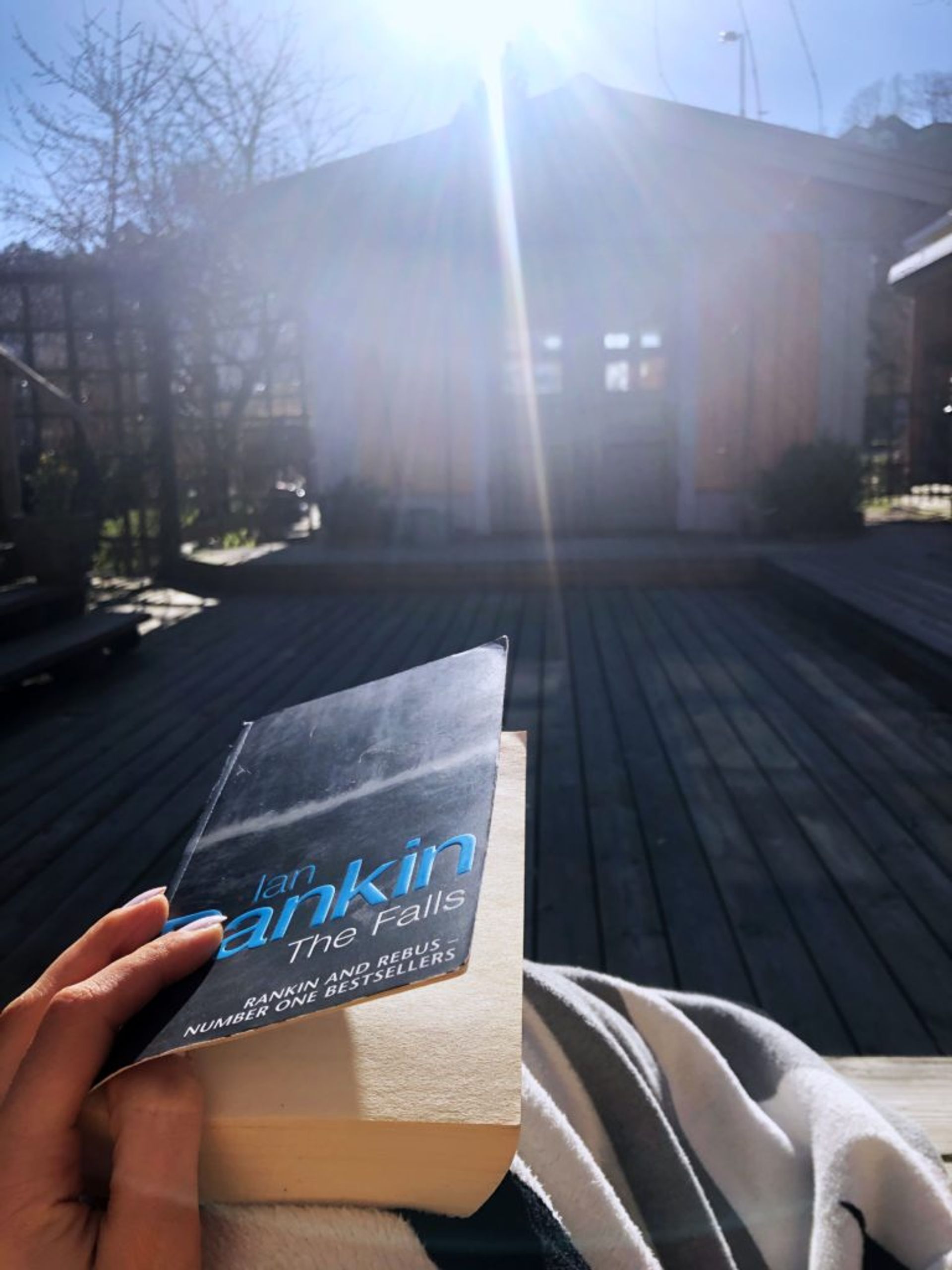 3. Bargaining
Alright, we are at home. We studied,  we caught up on every single Tv-series, we did a Harry Potter marathon, a Lord of the Rings marathon… we even polished our Swedish knowledge with some Swedish tv-series (I highly recommend you the Kalifat!) and now what???!!! Can we live without screens?
Here are some screen-free examples: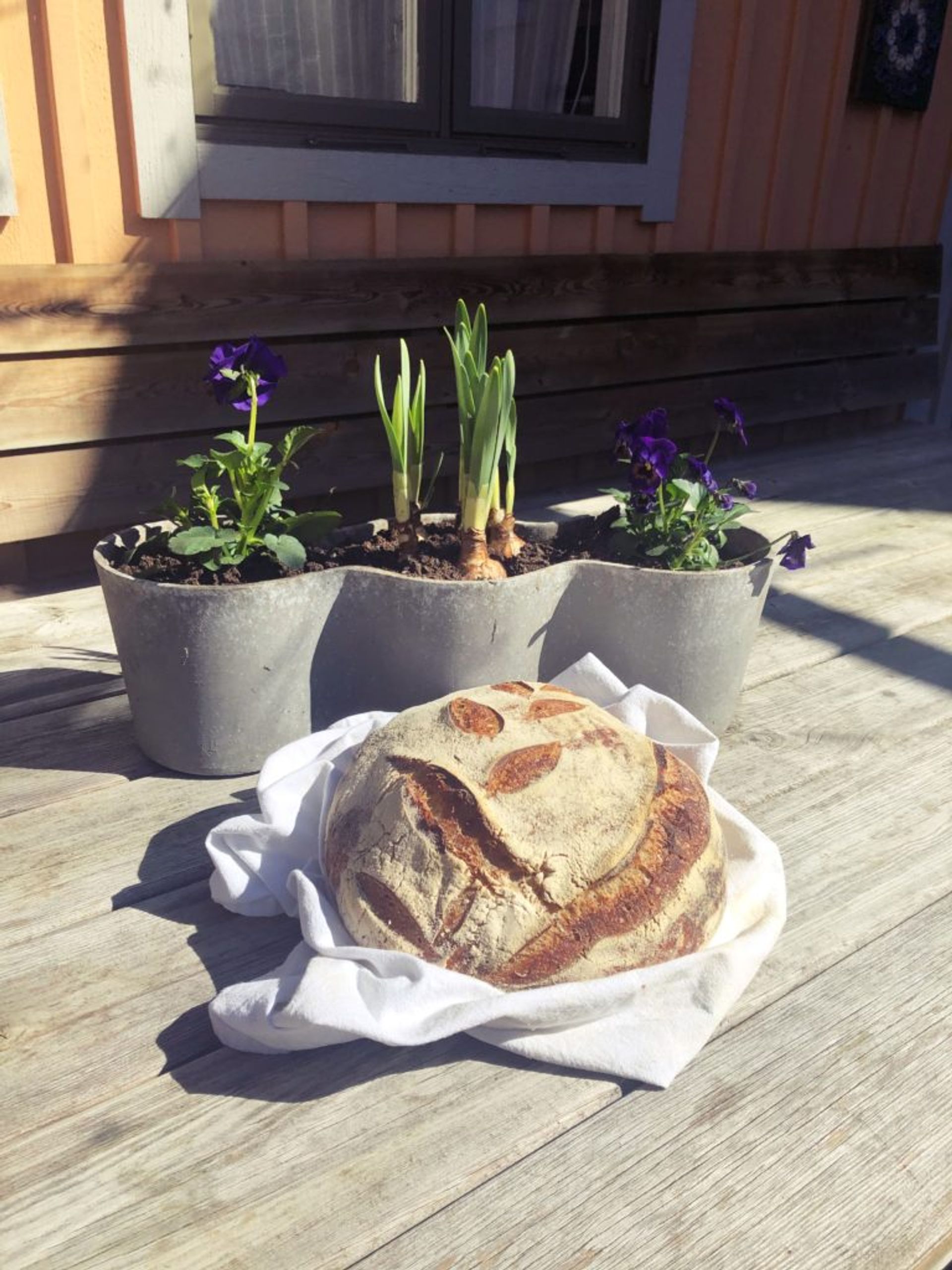 I am not a person of having a daily life planner, nor I take a calendar to the toilet with me. What I do is sticking post-its on my wall. (And it feels amazing to rip them off, I'm not gonna lie).
The only "rule" I follow is that I try to hold my awake time. It means if I had to be in front of the screen for 6 hours than I make myself to do something else than staring at my monitor for another six hours…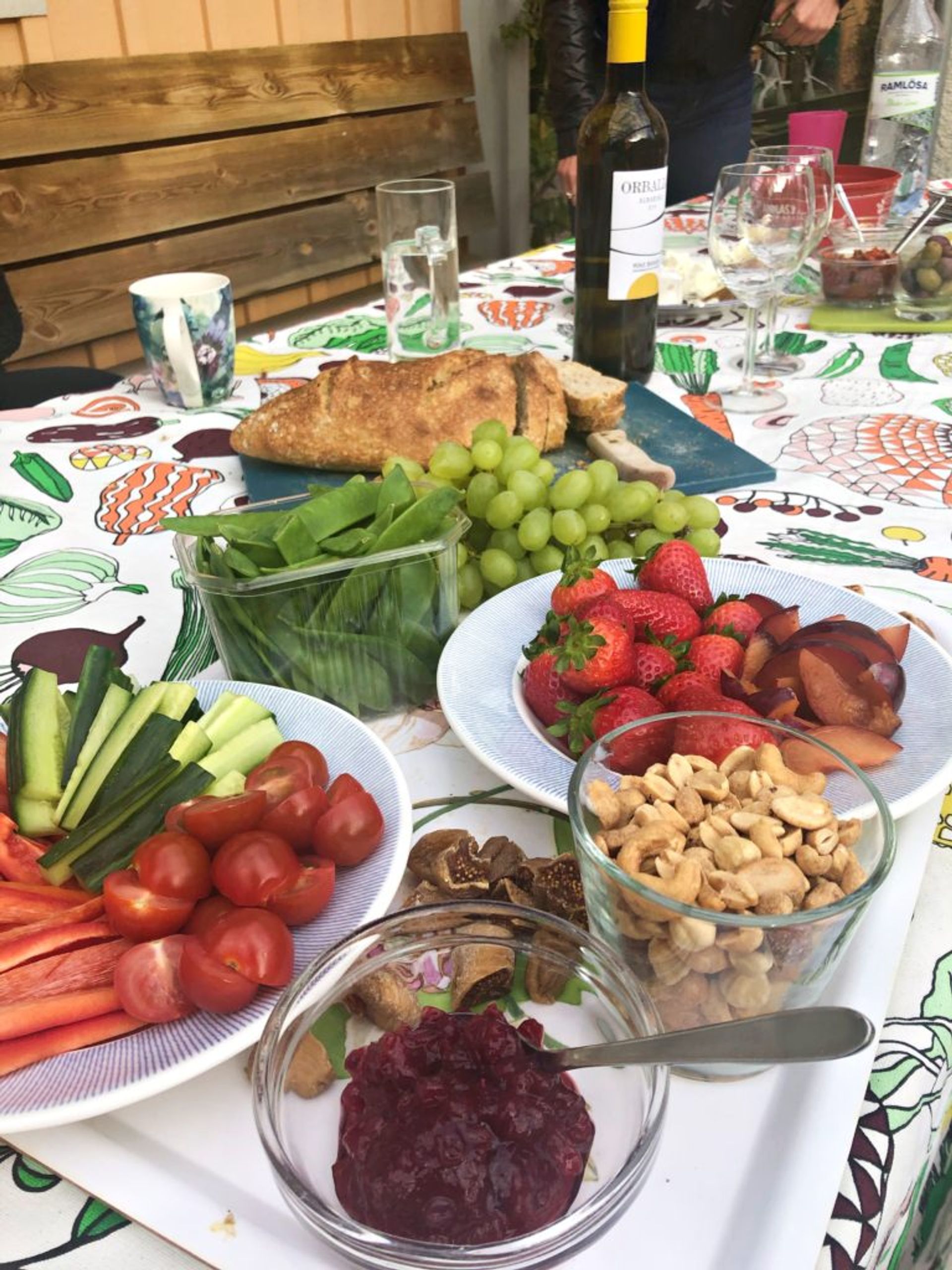 4. Depression
The hardest part is obviously the lack of physical interaction with our friends and family. I am lucky because I have 3 other international housemates, but two weeks from now, they are going to move out and I am going to be alone for at least 2-3 weeks. I am trying to prepare myself mentally for that, and also luck will serve my good as well: writing the final paper of my current course will keep the perfect company.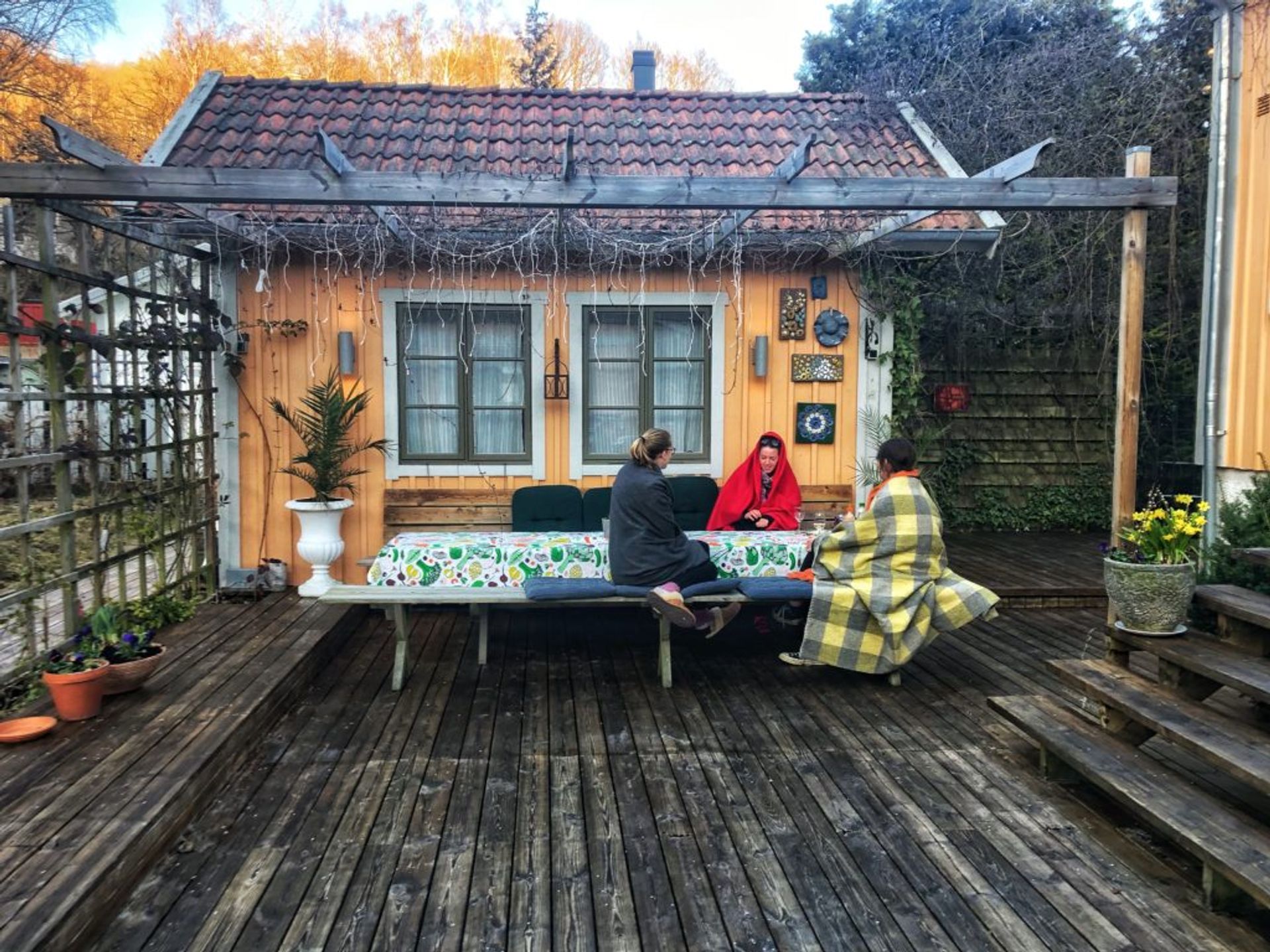 Since most of Us are, or at least trying to – stay at home, and practice home officing – we all know how big of an effort is to get up in the morning, quickly grab a coffee and sit down to have a Zoom – meeting, or a long reading session. But there are things that can help you to live as "normal" life as possible. And believe it or not, it is extremely difficult.  When you get up, take a morning shower, have a normal breakfast, MAKE YOUR BED, and wear actual clothes, NOT pajamas. Why the last one? You might ask… Well, as much as everyone else I love pajamas, and I love wearing them. If I am cozy and comfortable all the time, I am less likely to be productive, and I often find myself being TOOO comfortable and I tend to just lay down on the couch, while I should be actually working…
But remember! If you wake up and don't feel like doing anything, your room is a mess, your way behind the course reading and assignments, and you just want to eat Nutella all day long, while watching trashy reality-shows: THAT IS ALSO OKAY. We are all stressed, we're all unsure of what is exactly going to happen, and for how long is it going to take to pass.

Uncertainty empties the Nutella jars, it's a well known, science-based fact. 
The most important and most effective trick for extrovert and introverts is to spend as much as you can outside. Take a walk, sit on the balcony, or if neither of them is possible, just open your window, and let the fresh, clean SWEDISH air leak into your lungs.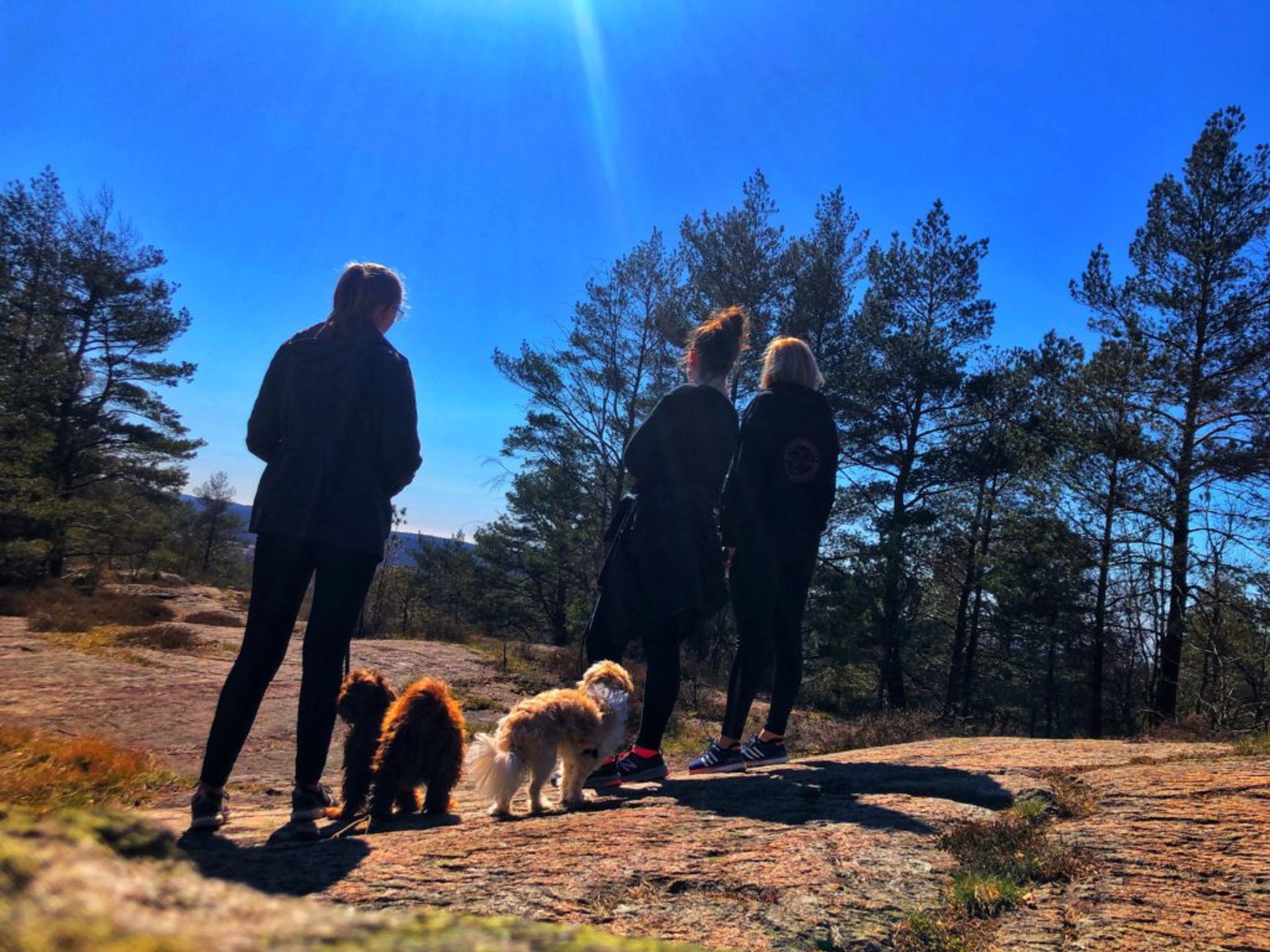 5. Acceptance
Switching from traditional frontal education to online lectures, seminars, and group work was very smooth. Our teachers were (or at least seemed to be) extremely professionals, they tried to make the change to be as easy as possible. Almost every single online session we have, the question remains: how do you feel it's working? How can we make it better? And they are just as helpful, educational, and AMAZING as they normally are. At the moment I am taking Migration and Security as an elective course, and I can assure you: because we are all (teachers, lecturers, students)  in the same boat, it brought Us closer, we always have a few nice words, or funny anecdotes to brighten up our days.
And don't forget, the current state will not stay forever. Just like Swedes say… you can have many many cold and dark winter months, but the sun will shine eventually.
Suggestions for activities while keeping safe
And last but not least, my fellow Digital Ambassador colleagues were kind enough to share their ideas of activities while staying safe! Thank you so much guys, I miss you all dearly.
Emma
"I wrote a little screenplay about my relationship with my maternal grandma, which I've wanted to do for a while and it actually made me feel a lot closer to her during this absence, and I've been working on satirical characters with my performance partner (who is also my coursemate) over video. Creating and performing these mental characters with her has been a great way for us to let off steam from writing our theses in our little student rooms."
Camilo
"During my stay in Sweden there is something I really want to learn a lot. Ride a bicycle!. Hehe yes Maybe it is weird for you, but I my country it is not common, also impossible to use this skill for daily life like Sweden. So, as the weather is incredible during spring and summer my goal is learning how to ride a bike and then ride a lot during these beautiful seasons".
Reuben
"I get to spend more time doing watercolor painting which I don't get to do more often during the regular days and it's a good exercise of creativity."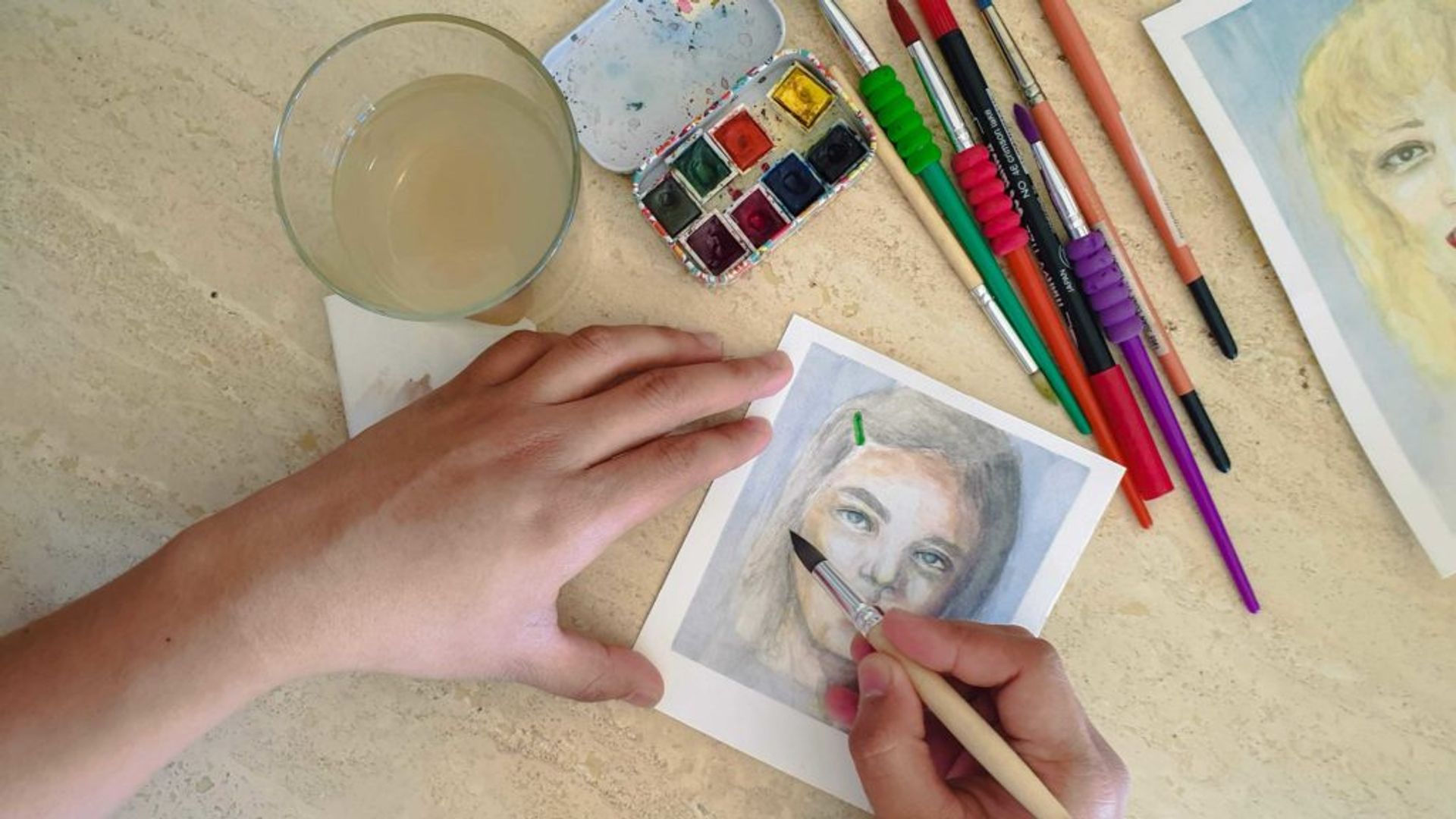 Hazal
"I think I became a better cook in this process! I used to go out to eat because it's easier but now I cook for myself everyday. It is kind a nice because I try lots of new recipes. It's also relaxing to focus on cooking and doing something for yourself. I didn't have much time to discover other things because of my thesis. But I am quite happy with my cooking skills right now".
Stay home, and stay safe everyone  ♡♡♡.