Doing a Master's program is equal parts amazing and stressful. Right now, I'm in the middle of my Master thesis, which means a lot of my hours are spent on working on my thesis, researching, writing, etc.
So, to keep myself a bit entertained and motivated during these long hours of work, I've adopted a new routine, which I call "Spotify and Study".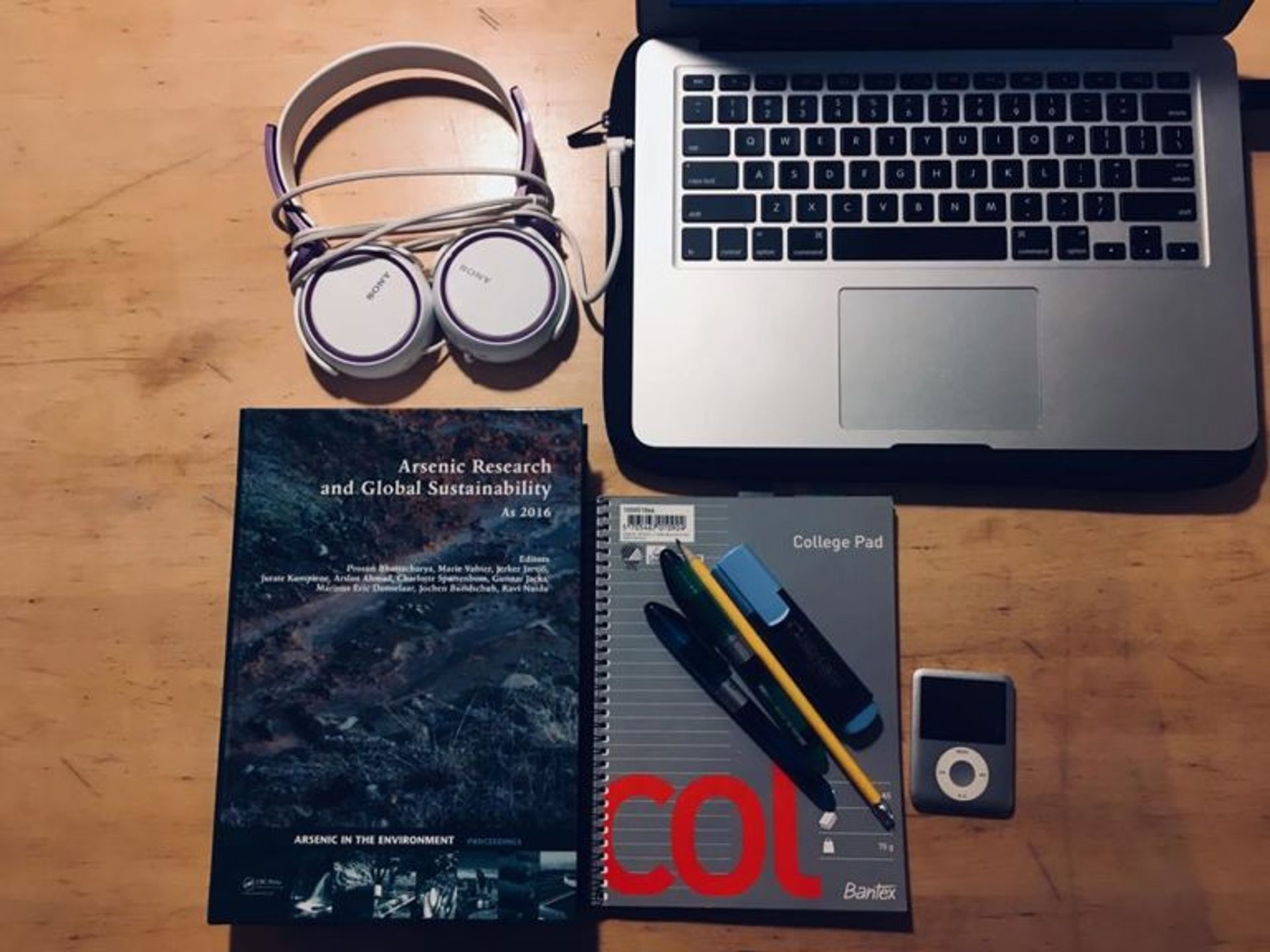 Here is my studying playlist – some cool stuff to listen to, and get inspired when you study.
Podcasts
This is a podcast which talks about starting a business, young leaders. It's fun to listen to and is quite inspirational as well!
As someone who binge watches space conspiracy theory shows like Ancient Aliens, this podcast is such a cool show according to me. I throughly enjoy the scientific thinking process that goes into dissecting the various aspects of the universe by this podcast!
This is a podcast that talks about how to be productive, tools to working effectively etc. I have been listening to this one lately, since doing a thesis can be super taxing, and I find useful tips to stay on top of my game.
If you are planning to study in Sweden, and you want to know about how it like to be a student here, the culture etc, or if you're just curious to listen to an International student's perspective about living in Sweden, you should definitely check out our podcast, which is now hosted by Emma!
If you'd like to improve your Swedish, you can also listen to Swedish podcasts!
I've not tried them yet, but according to suggestions I've received, "Adam och Kompani","Hannah Amanda Report" and "Tom och Petter" are some good ones !
Songs
Some of my my favorite Swedish songs to listen to are "Shu Katt", "vi mot världen" etc.  I like to listen to some happy and fun music while I study, and it also helps me learn Swedish a bit more!
I'm linking my Swedish Playlist here in case you'd like to check it out 🙂
What are you listening to right now? Do you have suggestions for me? Let me know in the comments below!
-For now, your Swe-Desi Seafarer signing off!