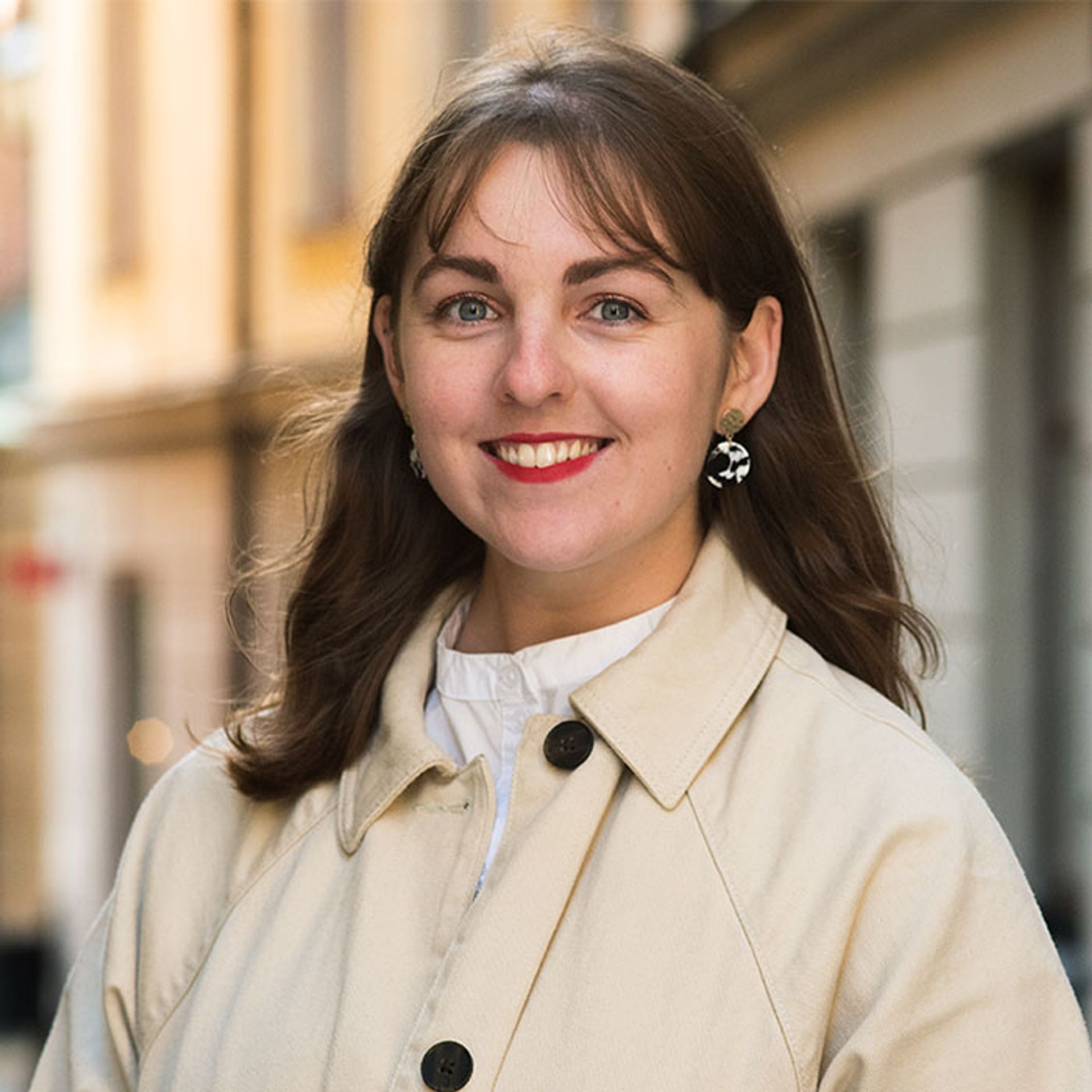 Written by Emma
05 Jan 2019
Gott nytt år alla! (Happy New Year everyone!) Whilst New Year's Resolutions can be quite horrible (who says I wanna abide by the Gregorian calendar? I don't necessarily WANT to go to the gym to "work off the Christmas chocolate", Margaret), I thought it would be nice to come up with some that might make me feel even more comfortable in my home-by-heart, Sweden.
I've broken it down into a (hopefully manageable) one-per-month, and included things which I think other international students may want to hop on to as well. Which takes me to my first resolution…
January – Finally get Swish / Bank ID / Mobile ID
Life is needlessly hard without these three things! There are a lot of bureaucratic steps to this one, so I understand why I and other international students haven't done this yet, but it really would make so many things easier! From booking doctor's appointments to paying back your friend for that beer they bought you at the student nation, Swish and Bank ID and Mobile ID really make life in Sweden a lot smoother. For instance, I used Klarna to make an online payment the other day (where you don't pay immediately but receive a bill later instead). However, I have an issue with what I ordered, want to delay the payment to request a refund, and I can only log into my Klarna account if I have Bank ID! Boring and a bummer, right? Considering Sweden is really making moves to be cashless ASAP, getting on the Swish hype is advisable as soon as possible.
February – Enrol at Folkuniversitetet for Swedish lesssons
When I was studying at Uppsala during my first year, I took Basic Swedish classes for free – huzzah! Now I'm at SU (and despite it being, in my opinion, The Best) they don't have integrated Swedish courses in the same way. My #newyearnewme for this year is to, like paying for a gym membership, pay for some Swedish classes at Folkuniversitetet in the hopes that it makes me haul ass to getting my Swedish together. My country are probably going to divebomb into the sun come March 31st and the triggering of Brexit, and babe I don't want to go back! If you want to learn Swedish muy pronto so you can stay, live and work in Swedish, the intensive Folkuniversitetet courses sound like a good plan. I will write a blog reporting back to let everyone know how it went!
March – Saunas and lake swimming
Whilst the weather is still a bit chilly (at the beginning of March it definitely will be), I want to try out the classic tradition of sauna-ing and dipping in the sea/lake! I haven't done it yet properly (to my shame), but many of my colleagues have together, which you can read about here. There's even a sauna in my student accommodation so there's really no excuse! You can read more experiences of international students sauna-ing and dipping into frozen/cold lakes here.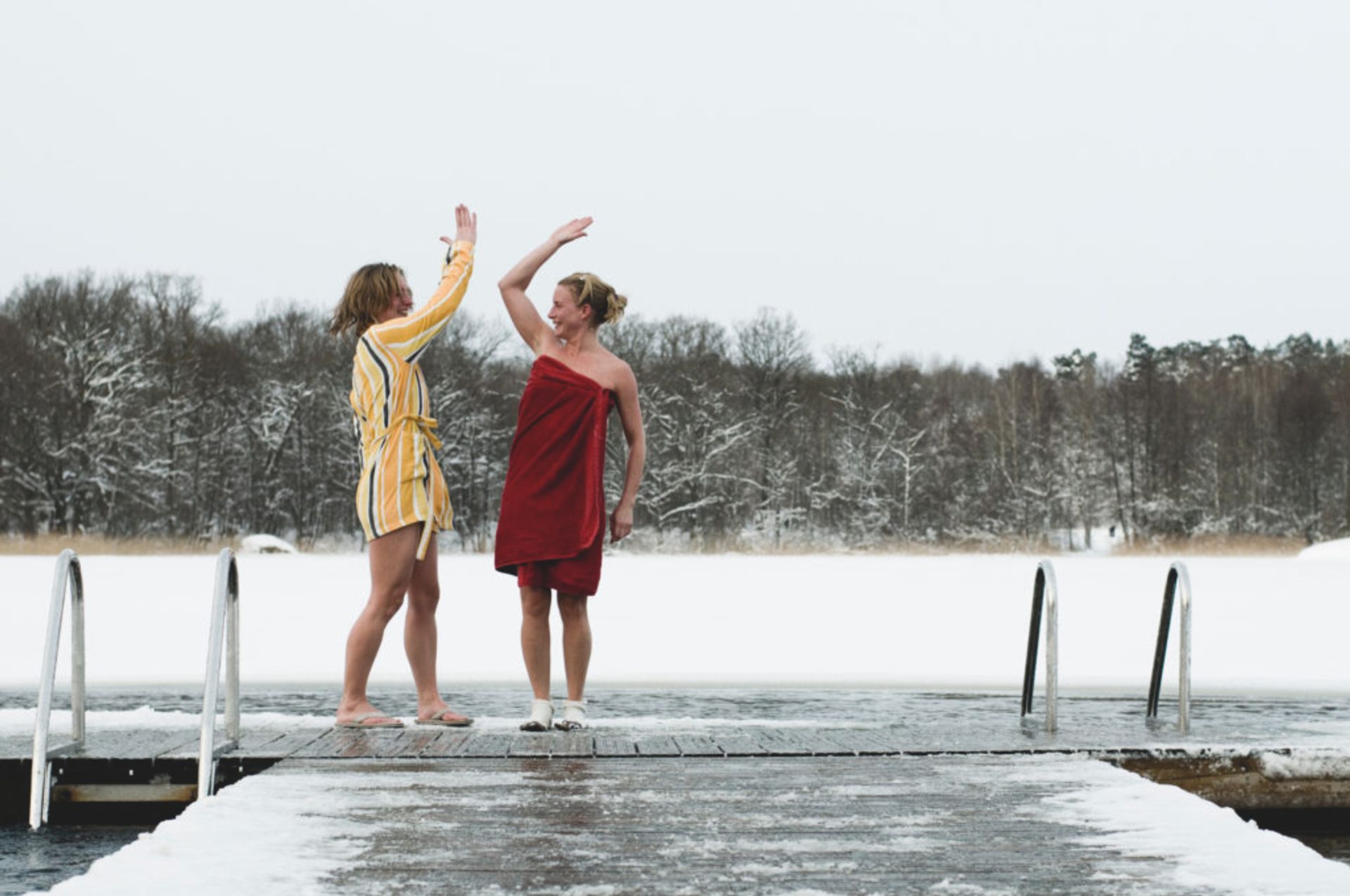 April – Figure out if I can stay here long-term anymore lol @ my home country!
March 31st means the UK are going to throw themselves headfirst out of the EU without any discernible plan and now they have a Food Supplies Minister and it's all so dramatic and pathetic woohoo! Anyway you can see I'm being insincere and jolly about this because actually I'm very scared soooo April is going to be figuring out whether I'll be able to stay in my dream country and my home long term lol.
May – Learn the lyrics to Swedish songs in my songbook // Go to a Eurovision viewing party
The month of May means the May ball in the student nations of Lund and Uppsala. Want to know what a student nation is? Look here. Want to know what a ball/gasque/sittning entails? Look here! And want to know what a Swedish songbook is? (I can't find a link for this one but it's basically a book of songs you always sing at these dinners, and your friends leave notes in them for you to look at in the morning!) I usually stumble along in broken Swedish at gasques and sittnings, so this year by the time of the May ball I'd like to be able to know some songs to sing in Swedish. At the moment the only Swedish song I can sing is Happy Birthday, which I crack out at every opportunity to make me feel better about my paltry Swedish knowledge despite the fact I've lived here for a year and a half (see below).
I've got another one for May! Go to a Eurovision viewing party. I've written about it before, but Eurovision is kind of an absolutely bananas Big Deal in Sweden. Last year I watched it with my laptop on my belly and then fell asleep? Not good enough, Emma. This year I'd like to go to a plaza where hopefully it's warm enough to sit outside and watch it with some very enthusiastic Swedes and international pals.
June – Go to Gotland
What is Gotland? Gotland is an island in the Baltic Sea, just off of the east coast of Sweden. As many international students have, I've travelled a fair amount in mainland Sweden (north, south and west), but I haven't gone as far east as Gotland. It's known for the ancient town of Visby, some beautiful scenery and being home to a large wall (not a bad, racist wall, no worries). You can take the ferry for three hours from Gotland and be there for a cosy weekend. Looks like a pretty sweet way to start the summer right?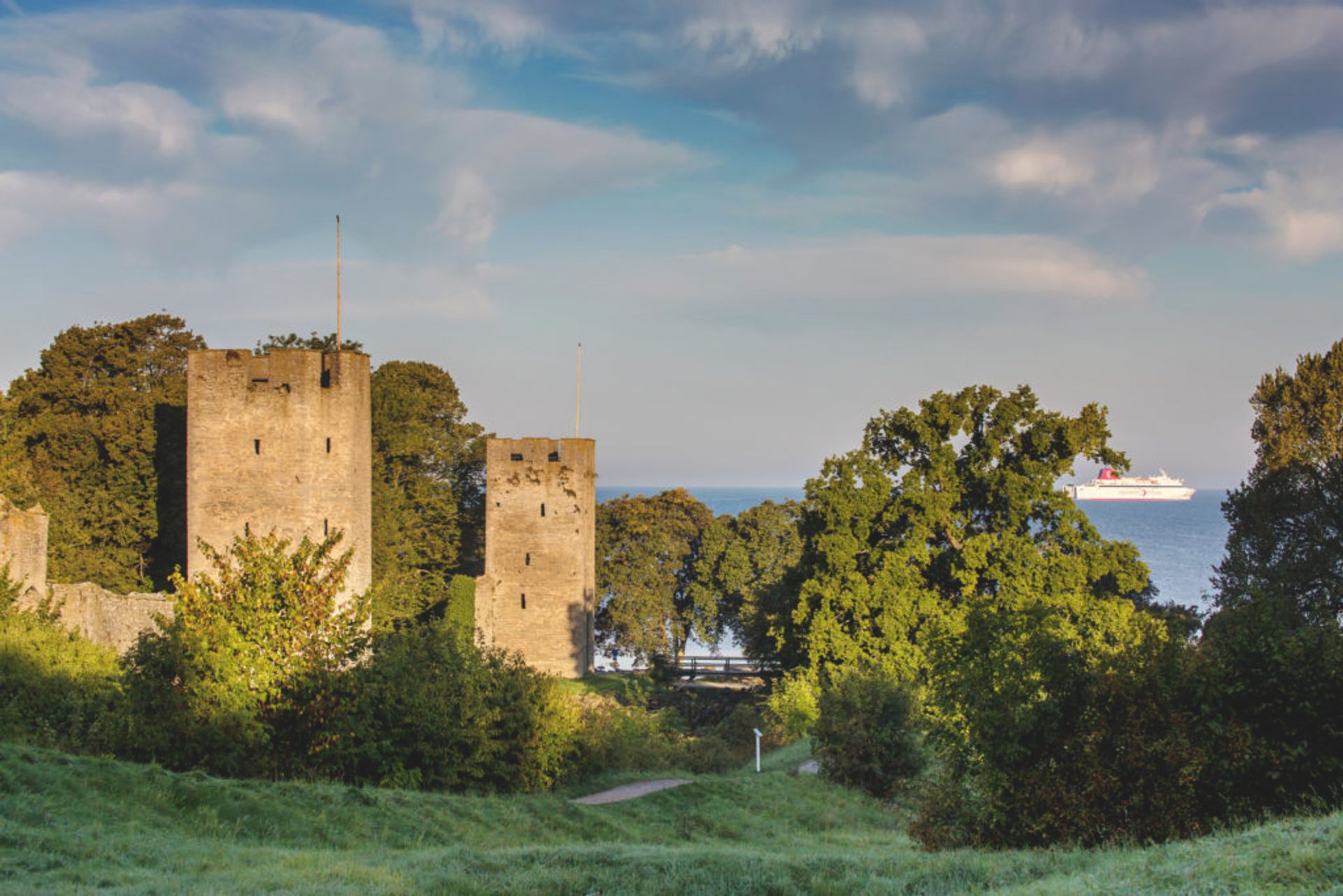 July – Pluck up the courage to try surströmming
I'm sorry that I'm about to defile your innocence if you don't know what it is. My life was better before knowing what it was, probably. That being said, all this melodrama for me having never actually tried the rotten fish! (Literally. It's rotting fish). Anyway, this summer maybe I'd like to try the thing which smells so strongly of actual faeces that you have to open the windows in your house after you consume it. It even smells if you open it underwater. Why are the Swedes like this.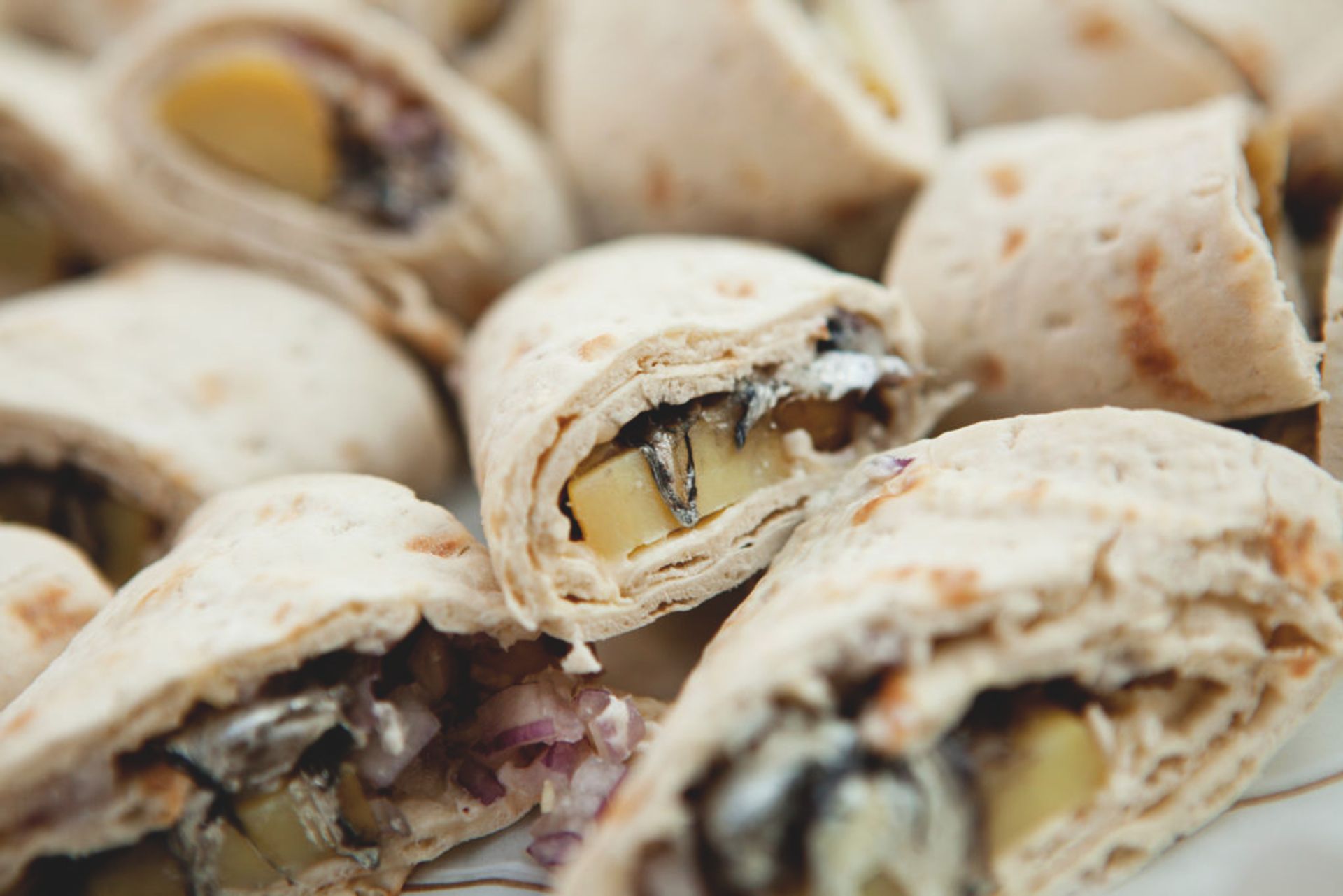 August – See more Swedish theatre
(You see what I did here…..August…for August……Strindberg. Lol). See more Swedish theatre! In the summer, there are outdoor amphitheatres such as this one on the island of Södermalm in Stockholm, and what a way to get the most out of the daylight! With my degree (Performance Studies), I'm eligible for a "Green Card" which gives me discounted prices at some great theatres in Stockholm, so I'm super pumped to spend some more time doing that this year generally.
September – Meet an ABBA at the ABBA Museum
I had a failed attempt when I nearly met one of the B's at the ABBA Museum by happy coincidence during a work assignment back last Spring, and my soul has not healed since. I wanted to ask him if he'd considered changing the lyric in "Knowing me, knowing you" from "Knowing me, knowing you [uh uh]" to "Knowing me, knowing you [jaha]."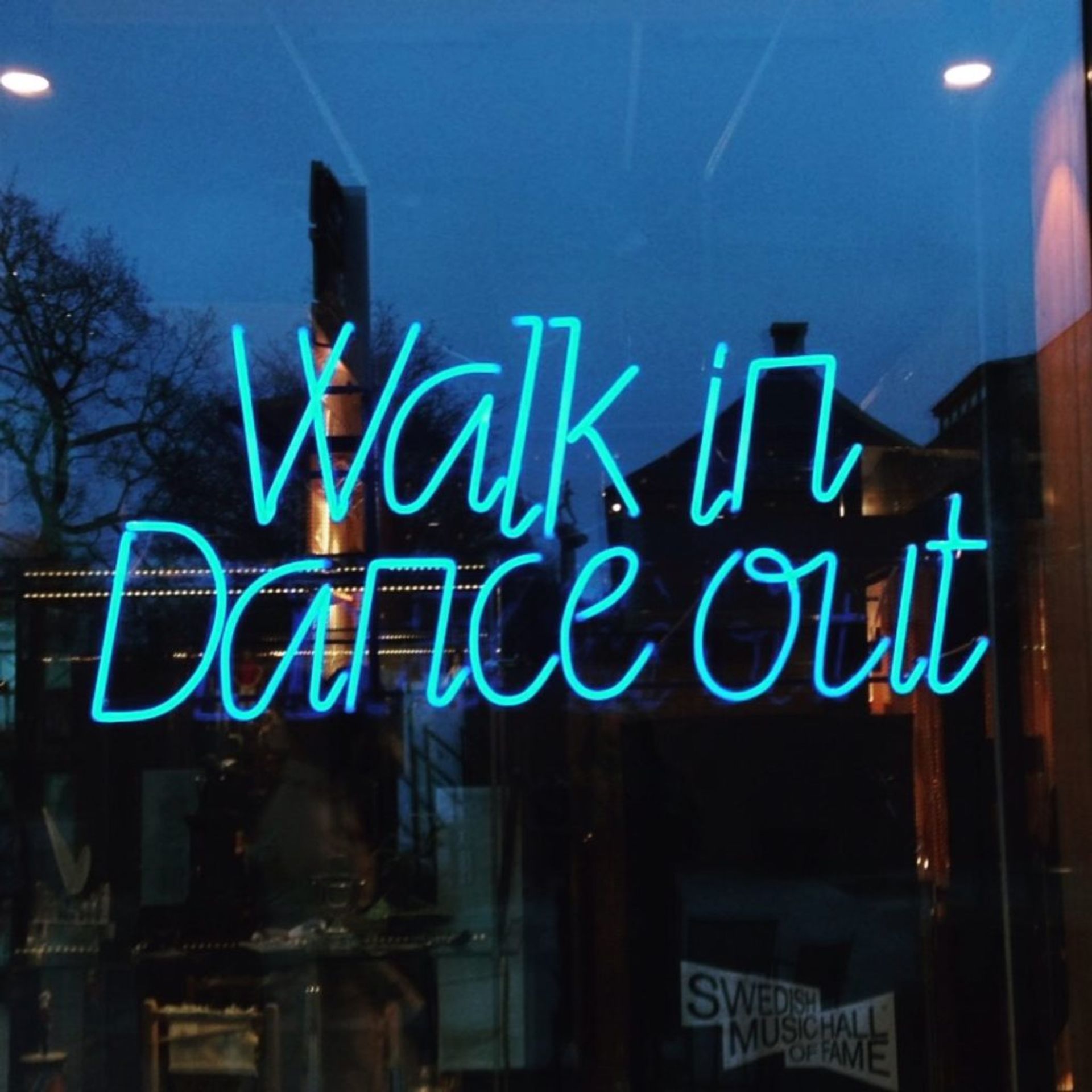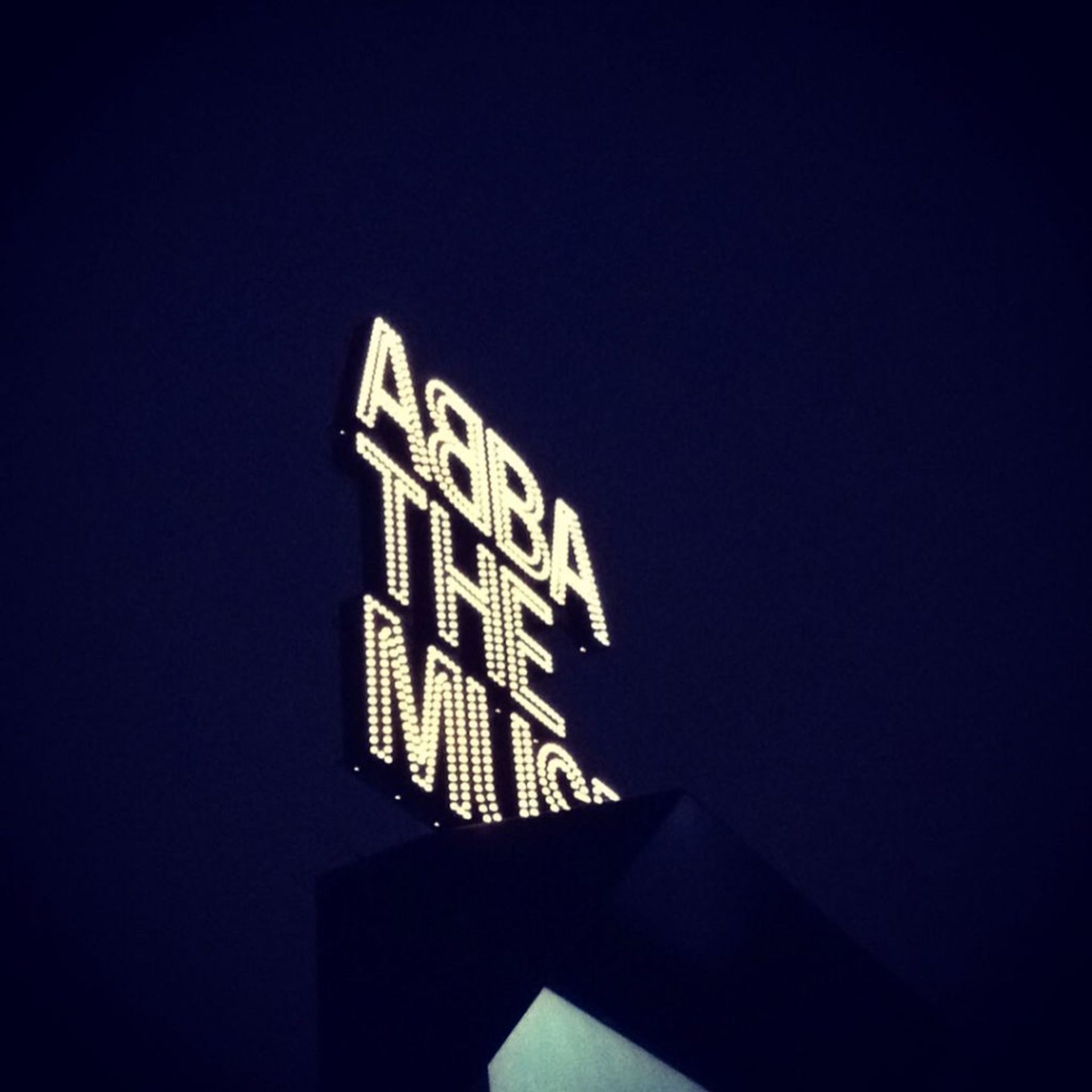 See above.
November – Be ready to rock with my thesis
My MA programme is two years long (like most in Sweden), so my fourth semester will be solely dedicated to writing my thesis. By November I'd like to have gathered my texts and primary materials so that by the time 2020 (yo, freaky) rolls in, I've got some stuff to piece together.
December – Be able to look back on this year with joy / have lots of lovely photographs of this beautiful country
Let's make this year a good one gang! Seeing as my native country is dramatic and stupid, I'd love to be able to document this year in beautiful Sweden because what if it all goes wrong and I have to go back to the UK! I'm kidding (kind of), but yes an overarching goal for this year is to take more pictures of the stunning scenery and architecture, and the beautiful people in and of this country.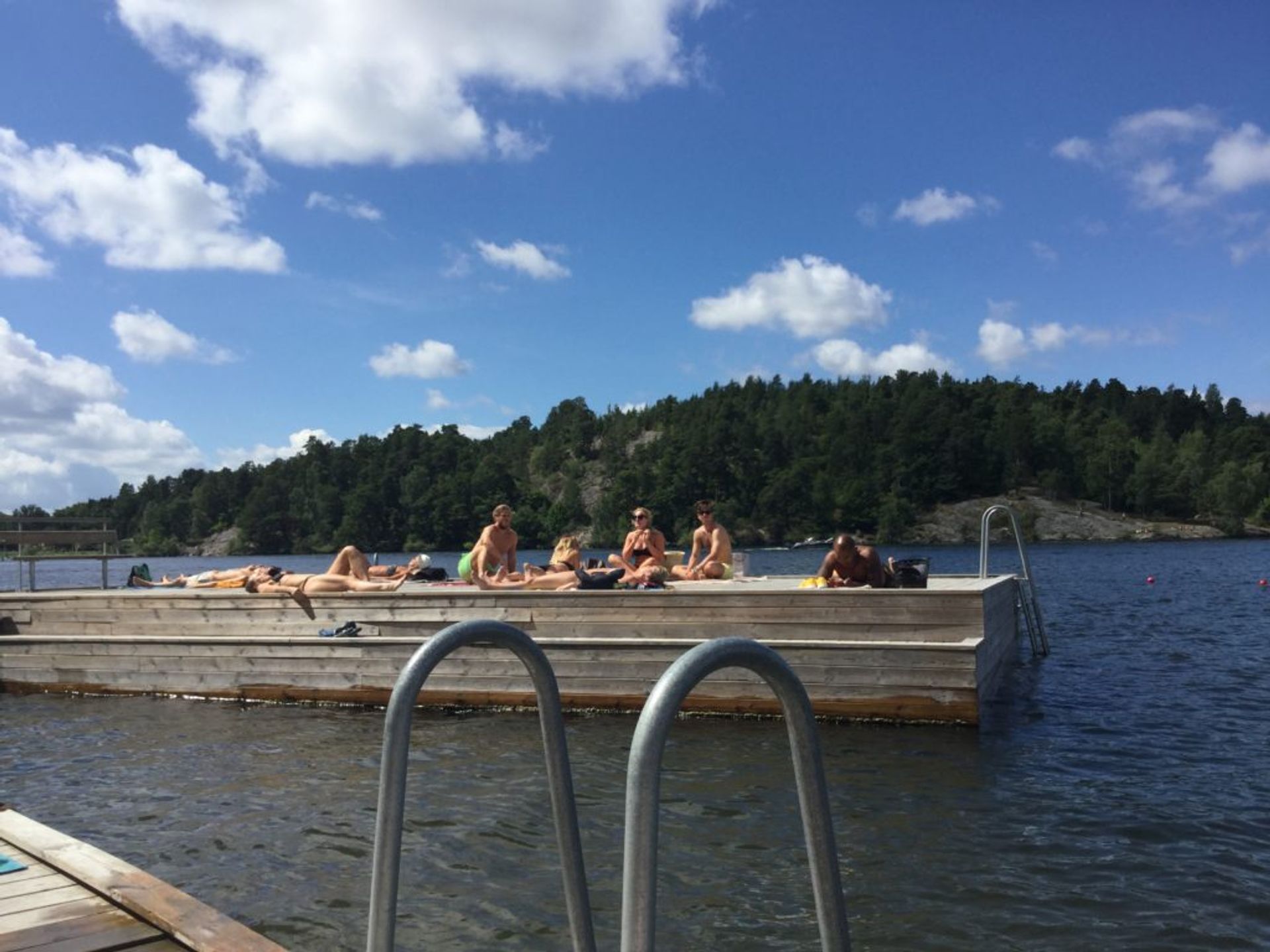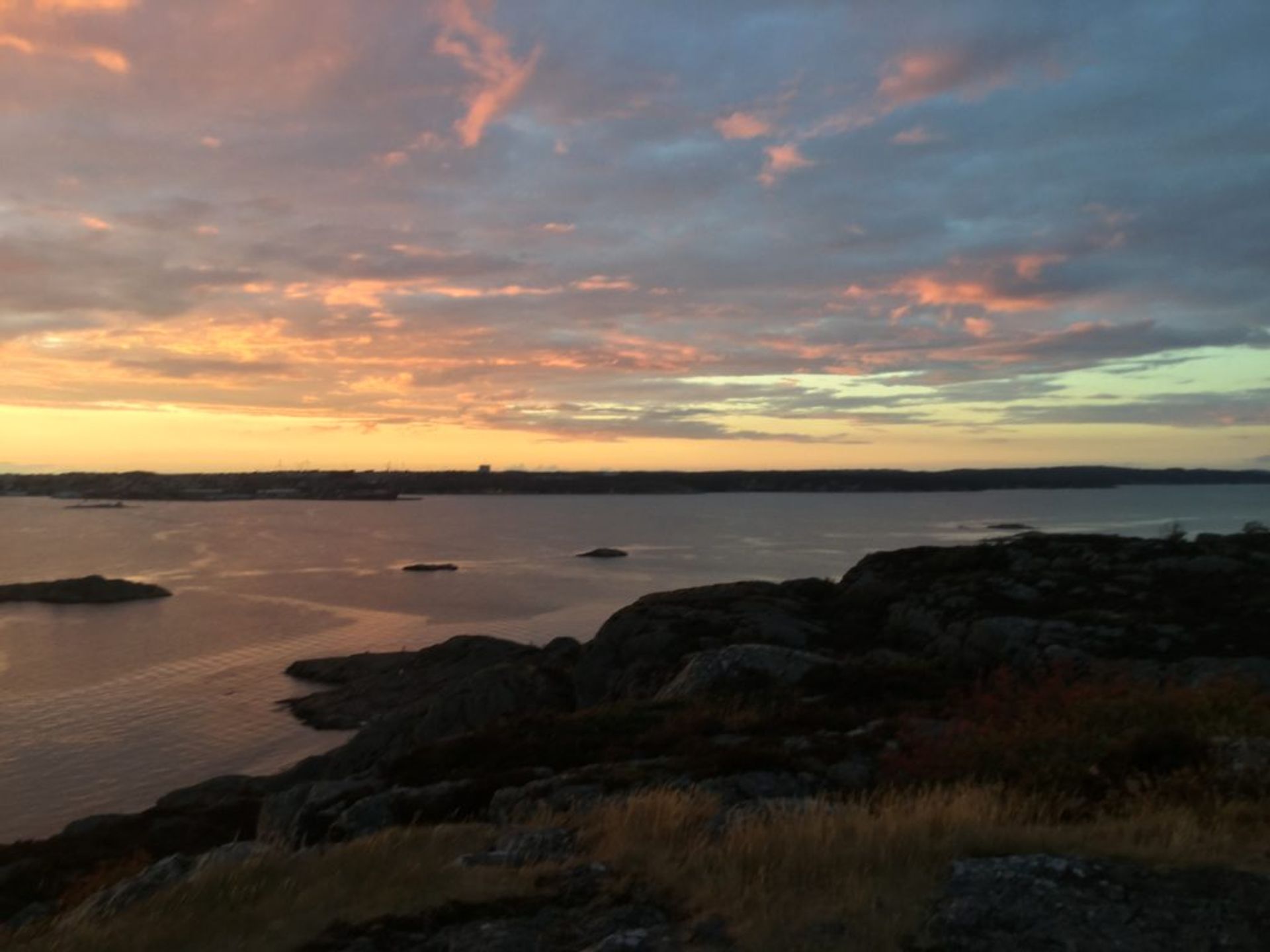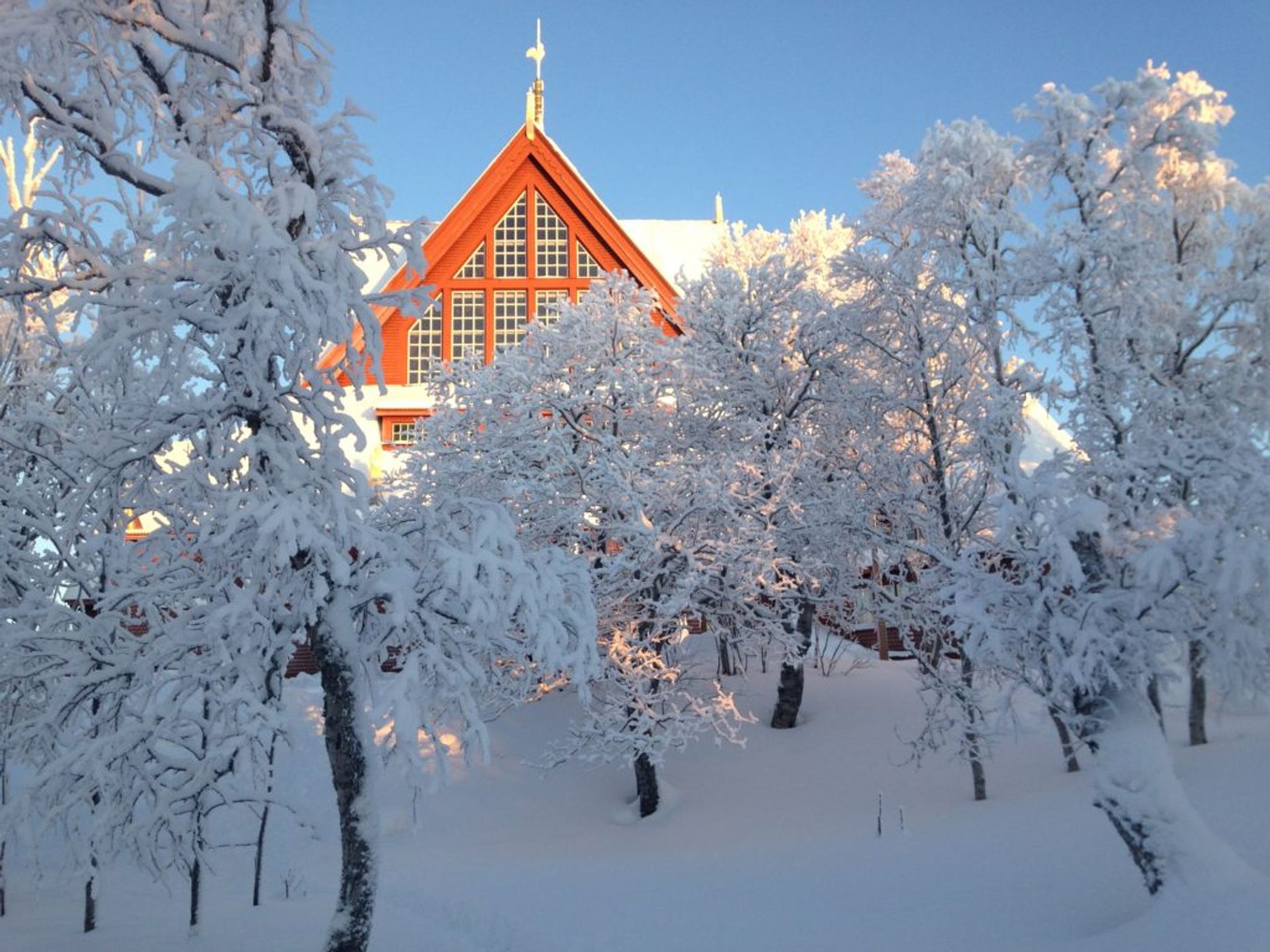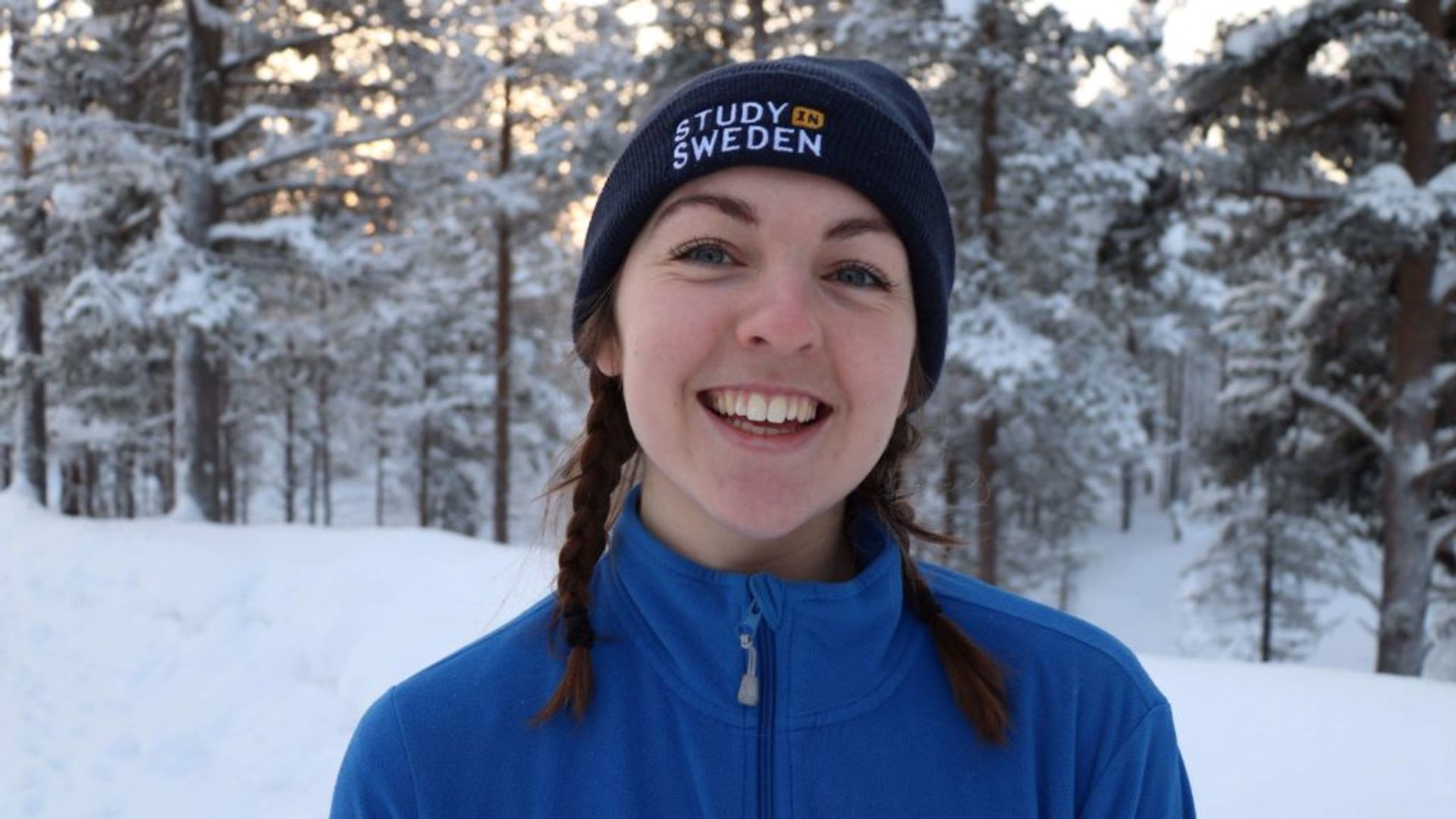 Do you have any special Swedish goals for this year? Comment below!