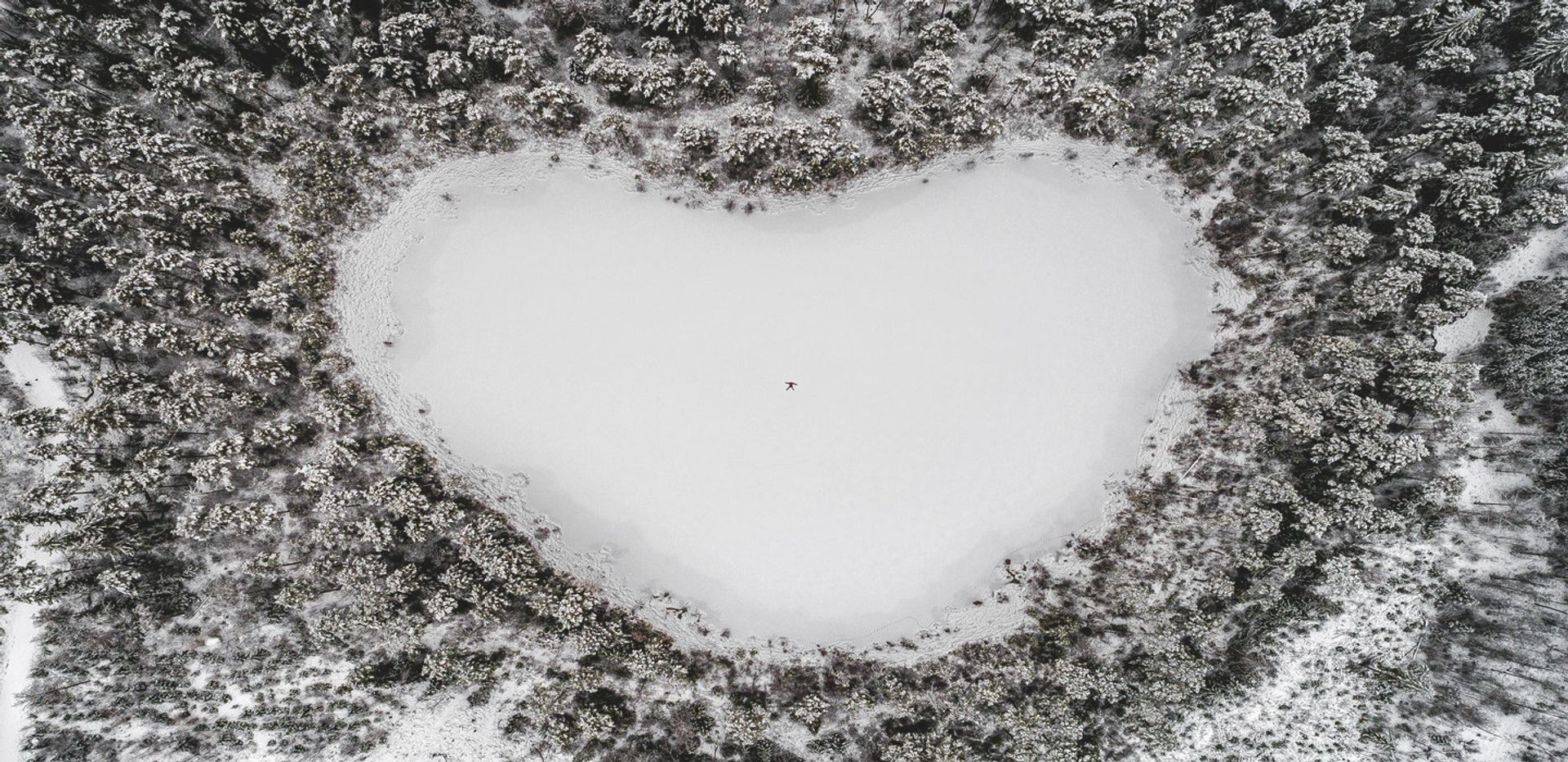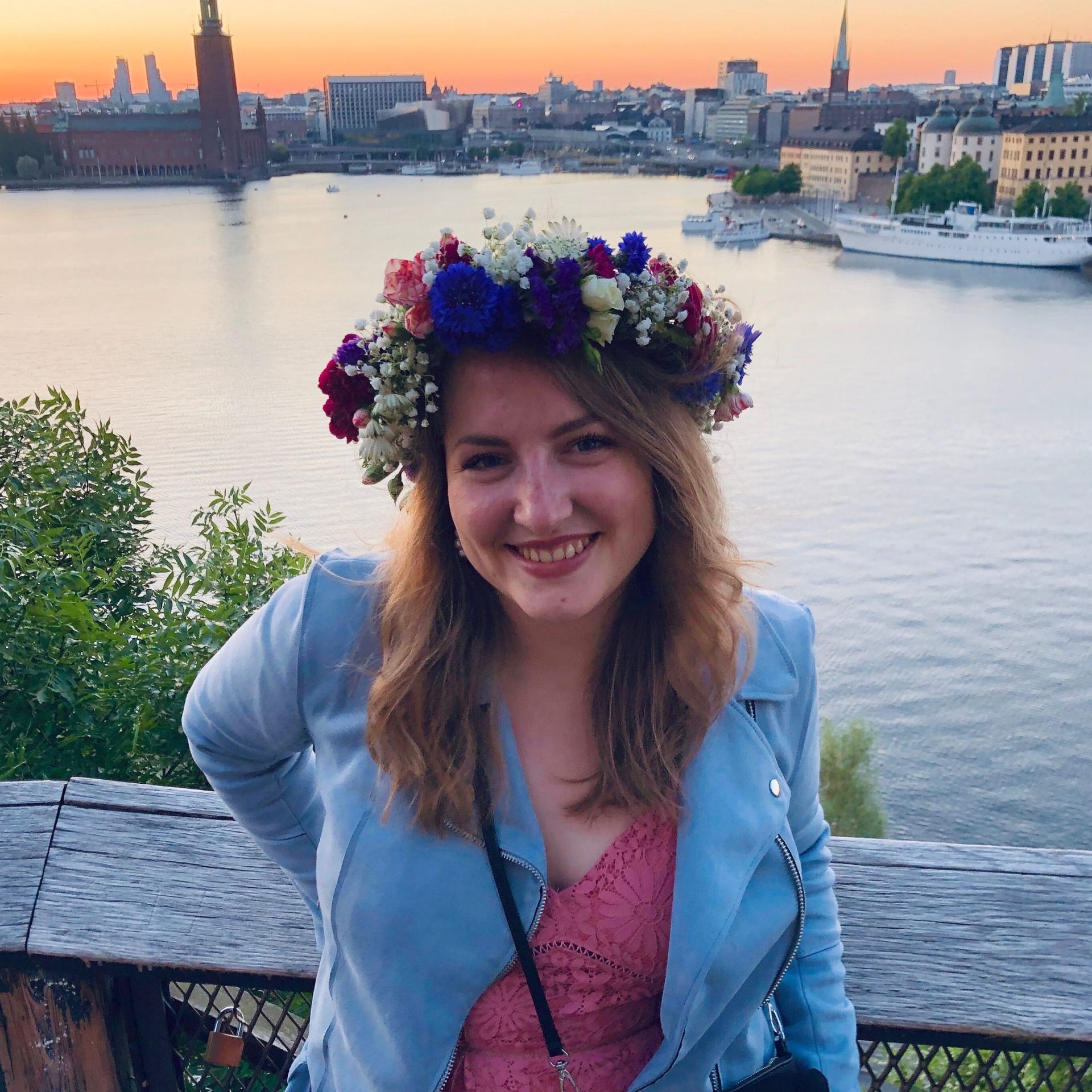 The Swedish winter has a certain reputation. I do not wanna scare you, but rumors have it that it is dark. Cold. Usually snowy. The temperatures are likely to fall far below zero, an ice-cold breeze will bite your cheeks. What sounds like a dream to some (me 😊), may be the worst nightmare to others (you?)…
All that lies right ahead of us. Or are we already in the beginning of it since we have already had the first snow in parts of Sweden?
How do you actually prepare in order to survive winter in Sweden? I can already tell you in advance that you can calm down now, you will make it through this season, promise! I haven't experienced a Swedish winter, yet. But a Canadian one (with -25°C being the coldest I have had). Therefore, I hope that my advice is gonna be a small lifesaver to you, literally.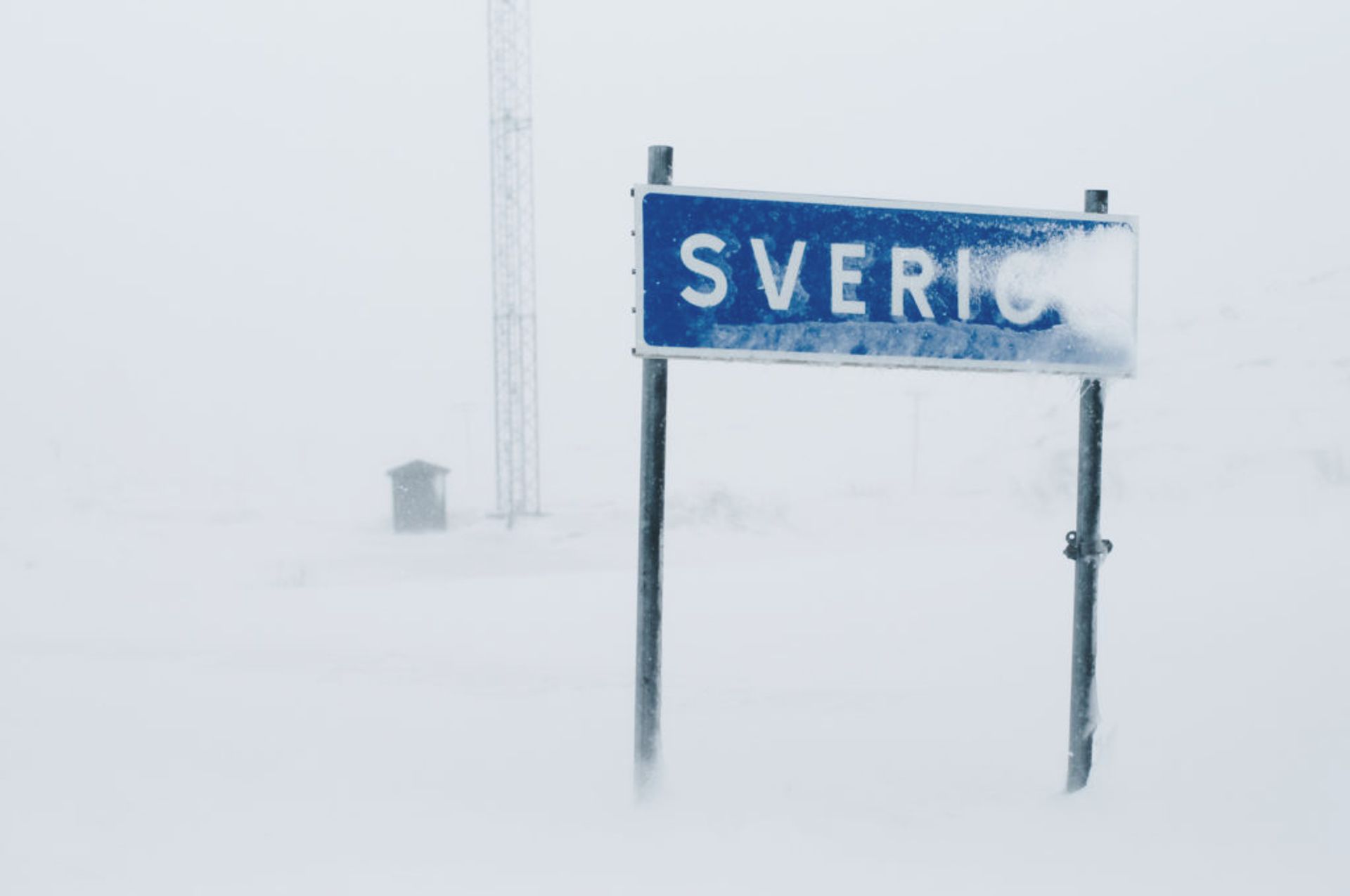 Appropriate clothing is key!
Even though that may be really obvious, some tend to forget about that. I suggest you stock up your wardrobe with some warm winter clothes. It does not matter whether you swap items with friends, buy second hand or new or even knit some items yourself…
You will definitely not regret wearing a cozy scarf, a hat and a pair of warm gloves! Additionally, I recommend a functional rather long (at least ass-long or longer!) winter jacket. If you like, you could also wear some thermo clothing underneath your pants. Thermo clothing insulates your body, meaning that it keeps your body heat. Since all the items keep you really warm during these cold days, it further lets you skip the part where you complain about the weather. We also have a blog post about how to dress during winter for females.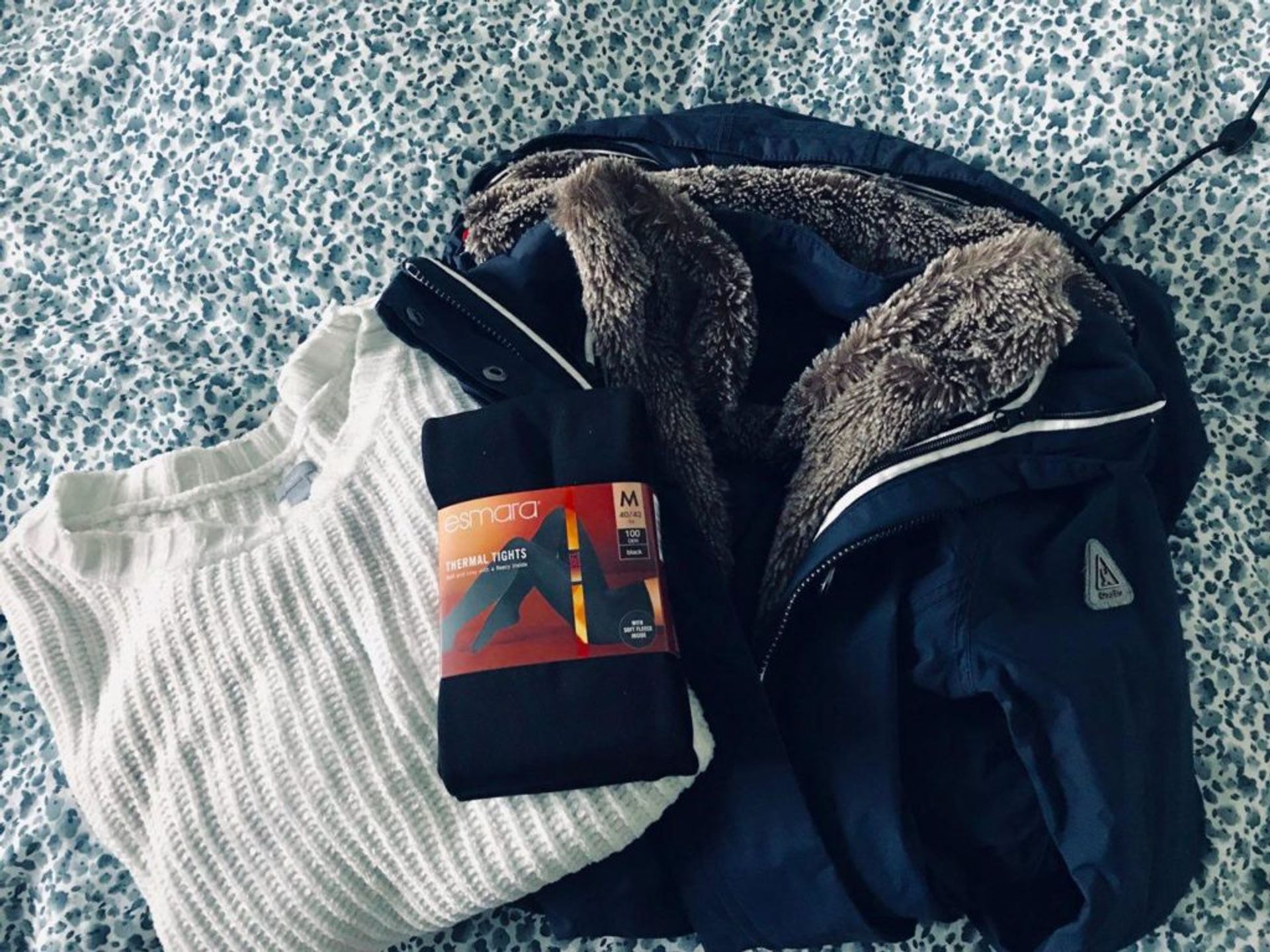 Furthermore, proper winter shoes that have a good profile giving you some grip on slippery terrain are very essential, too. They help to prevent you from falling on iced grounds. You don't want your arm or leg broken due to inappropriate footwear, do you? I can also recommend to not only have one single pair of shoes. They might get wet so you better want to have a backup! Boots with (fake) fur are extra warm. Winter is so much more enjoyable if you are not freezing and slipping around all the time! And come on, winter pieces can be fashionable, too!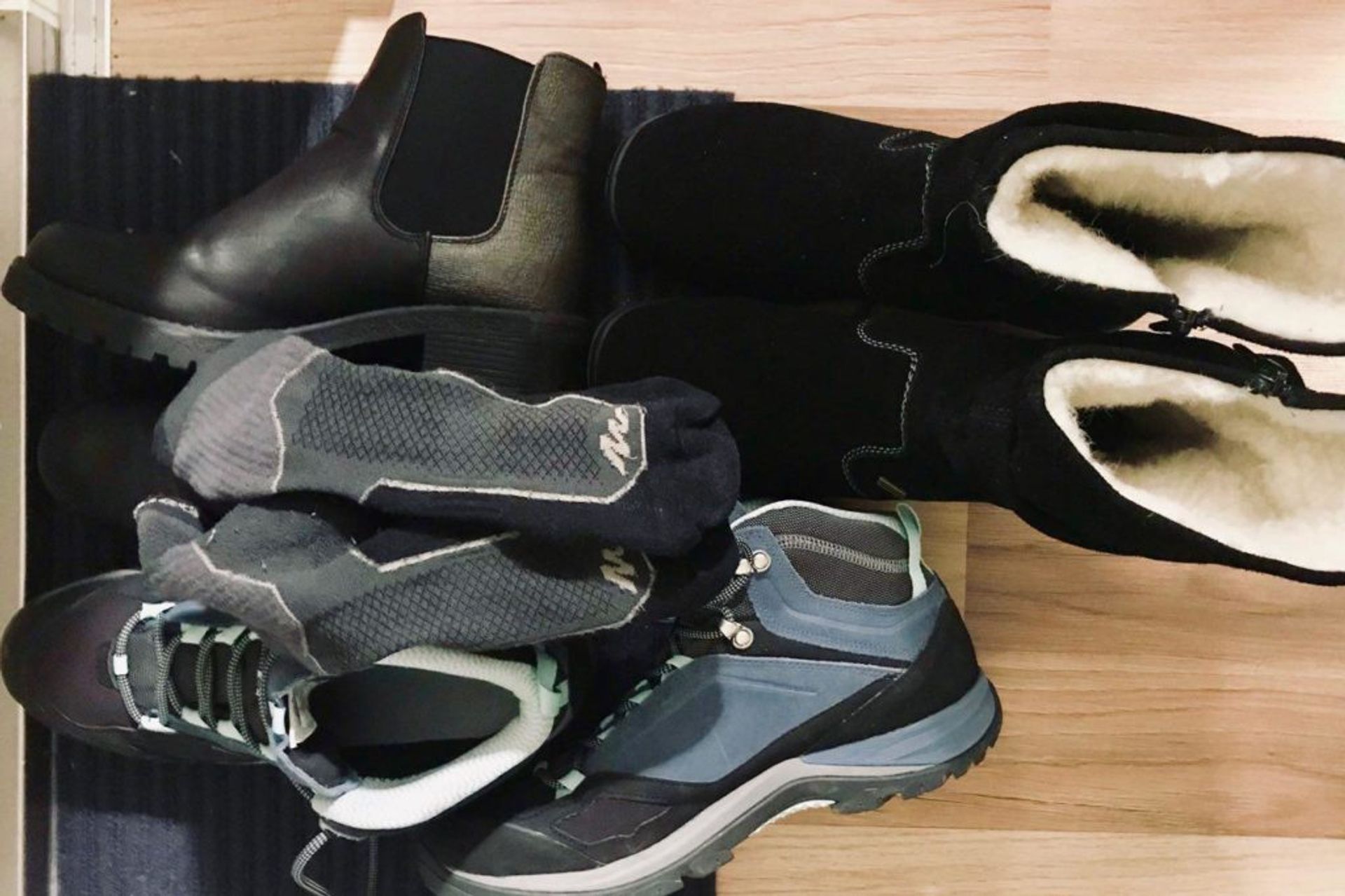 Socialize!
Being social is crucial as friends will be your dose of sunshine during winter in Sweden. They will help you to survive here! Try to not lock yourself up in your room and have the winter blues taking over! Even though it is getting colder and darker outside, there are plenty activities you can do. To start with, you could play board games altogether. Me and some friends found this to be the perfect study break and socializing activity during these loooong dark afternoons. Settlers of Catan anyone?! 
As Christmas is approaching, there are Christmas markets basically everywhere. You can drink some Glögg (Swedish mulled wine kind of), have fun and maybe buy a Christmas present for your loved ones. If you prefer doing some DIYs at home together with friends, you can find some inspiration DIY Christmas gifts ↗️ and DIY Christmas decorations! ↗️ Meanwhile, drink a cup of tea and eat a few cookies…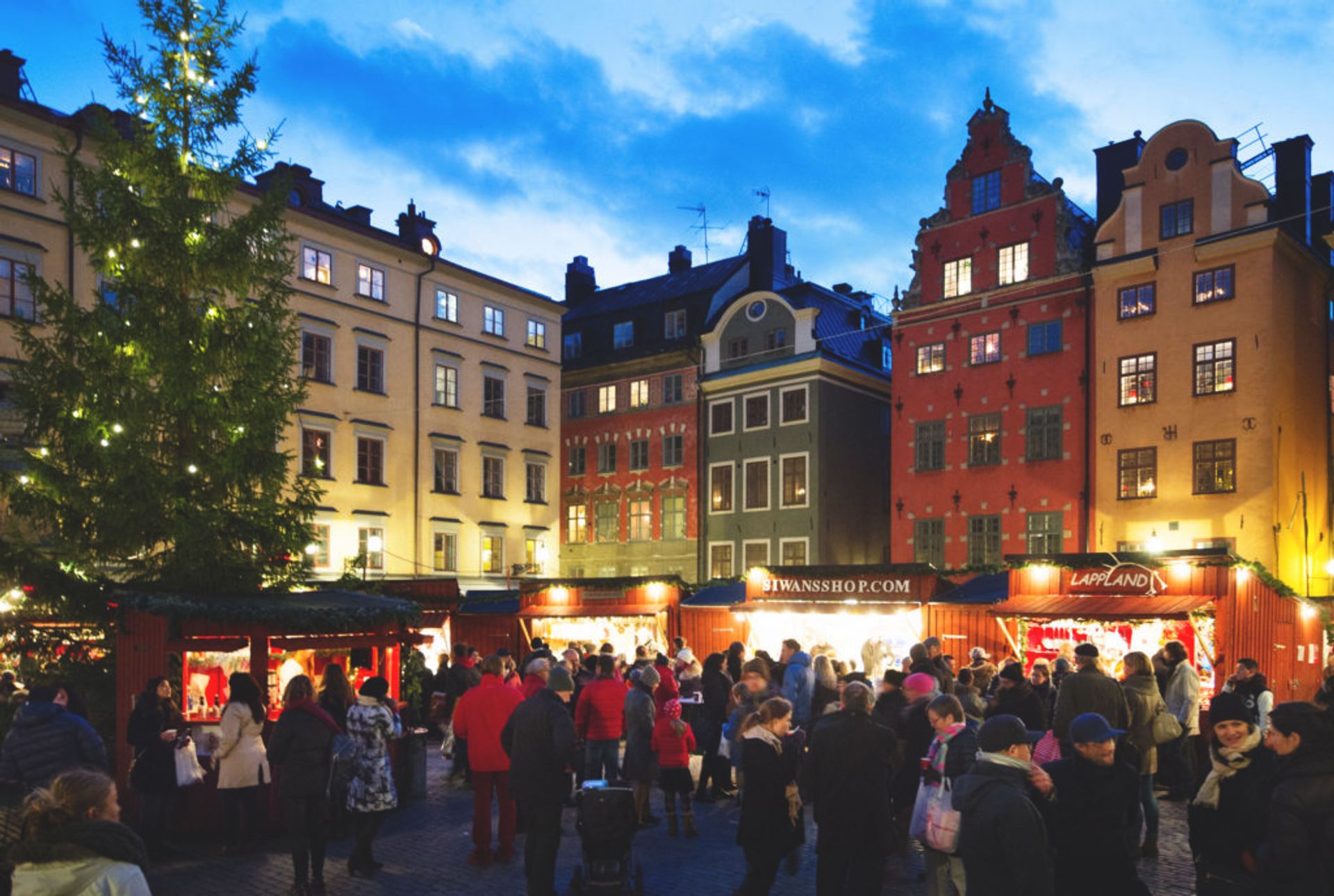 Good food is good mood
Speaking of cookies and food, how about making an international potluck dinner? Everyone brings a typical Christmassy dish from their home country. You will see, delicious food and a good laughter will brighten up your dark winter days enormously! However, if you would like to try Swedish dishes, ten recipes are gathered here.
Typically Swedish for the time around Christmas are Pepperkakor, ginger cookies with a very remarkable taste – in a positive sense! They contain spices like cinnamon, ginger and cloves and strongly smell like Christmas. Together with hot coffee or tea you will have the perfect soul food for winter days.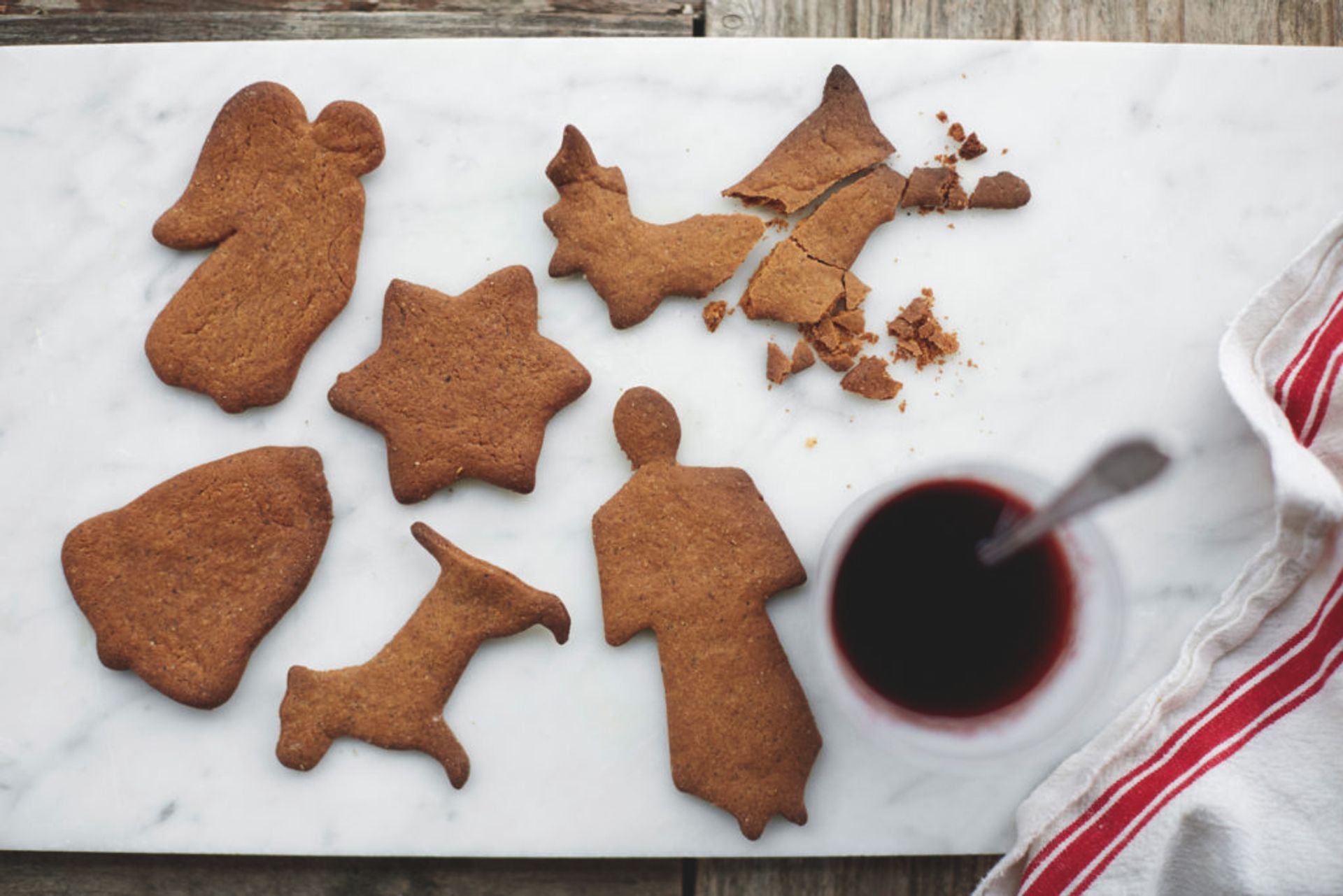 Many restaurants and cafés in Sweden offer a Julbord (= Christmas table). It is usually a fixed menu or buffet with Christmassy and Swedish dishes that you savor in great company. May it be friends, family, a date or colleagues. Julbord is so important that Swedes even have a website where you can search for local Julbords. ↗️ Of course, not every single one throughout the country is listed, but quite a few of them, just search for your region. 
Generally, it can be said that you should always eat regularly and well-balanced food containing all the nutrients our body needs.
Staying healthy
Activities
No matter whether you want to spend time inside or outside, there is much you can do during winter in Sweden! First of all, you can go still go hiking in the nature even when it gets a bit colder or snowy. 
Moreover, as soon as the snow canons are running on the hills or it is actually snowing, you can also put on your boots and go skiing or snowboarding. Unless you are living in the very South of Sweden, chances are the next ski lift is not too far away. How amazing is it that? Basically, you could just go skiing before or after school or during a day off without having to drive forever.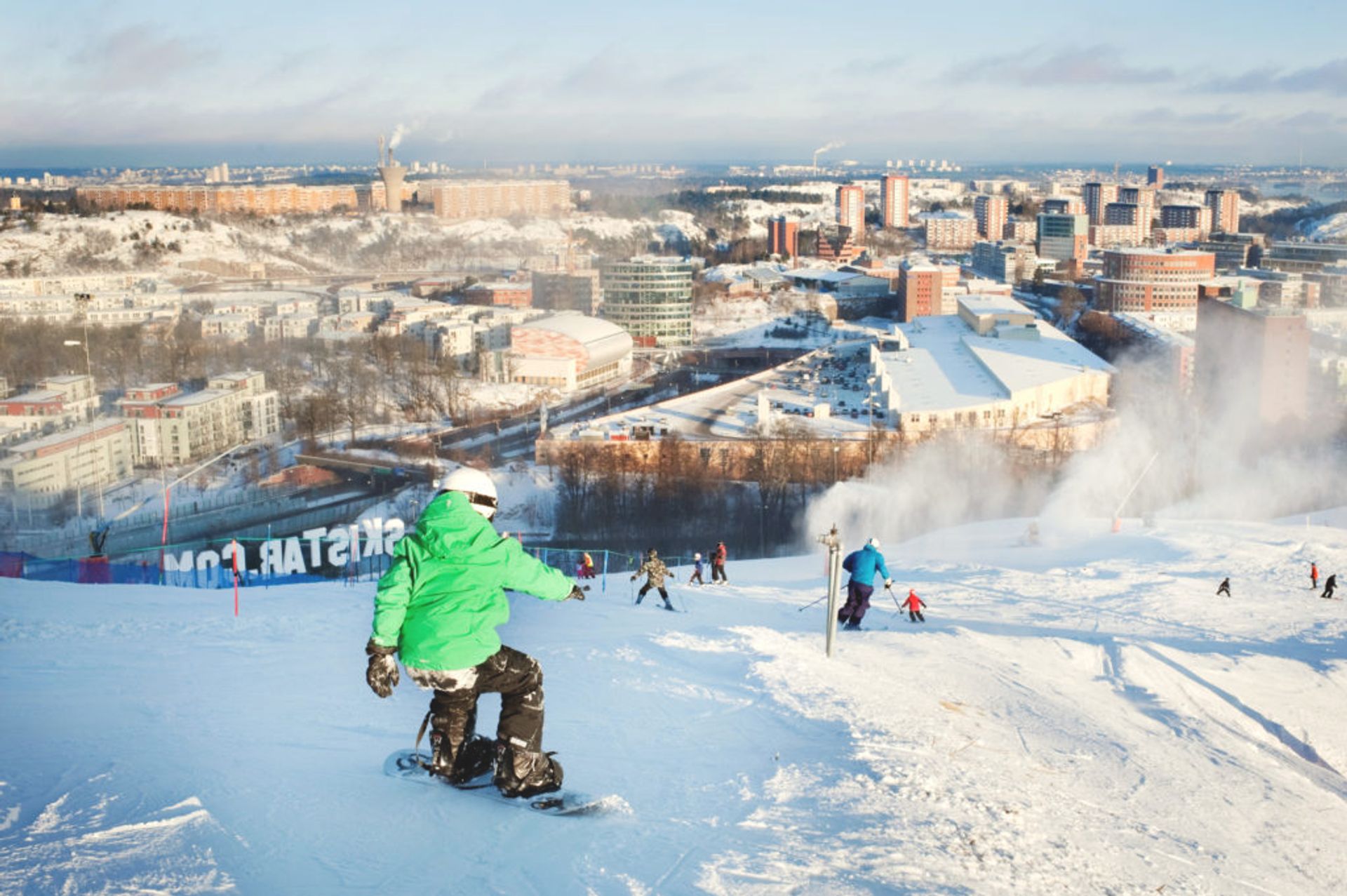 As Sweden has more than 95,000 lakes, ↗️ I am pretty sure that you will find a lake nearby where you can go ice skating! Grab some friends, borrow the skates and have a fun afternoon! Alternatively, you could also try ice fishing some time. And if you are already outside, why not start a snowball battle or challenge yourselves of who is building the tallest snowman?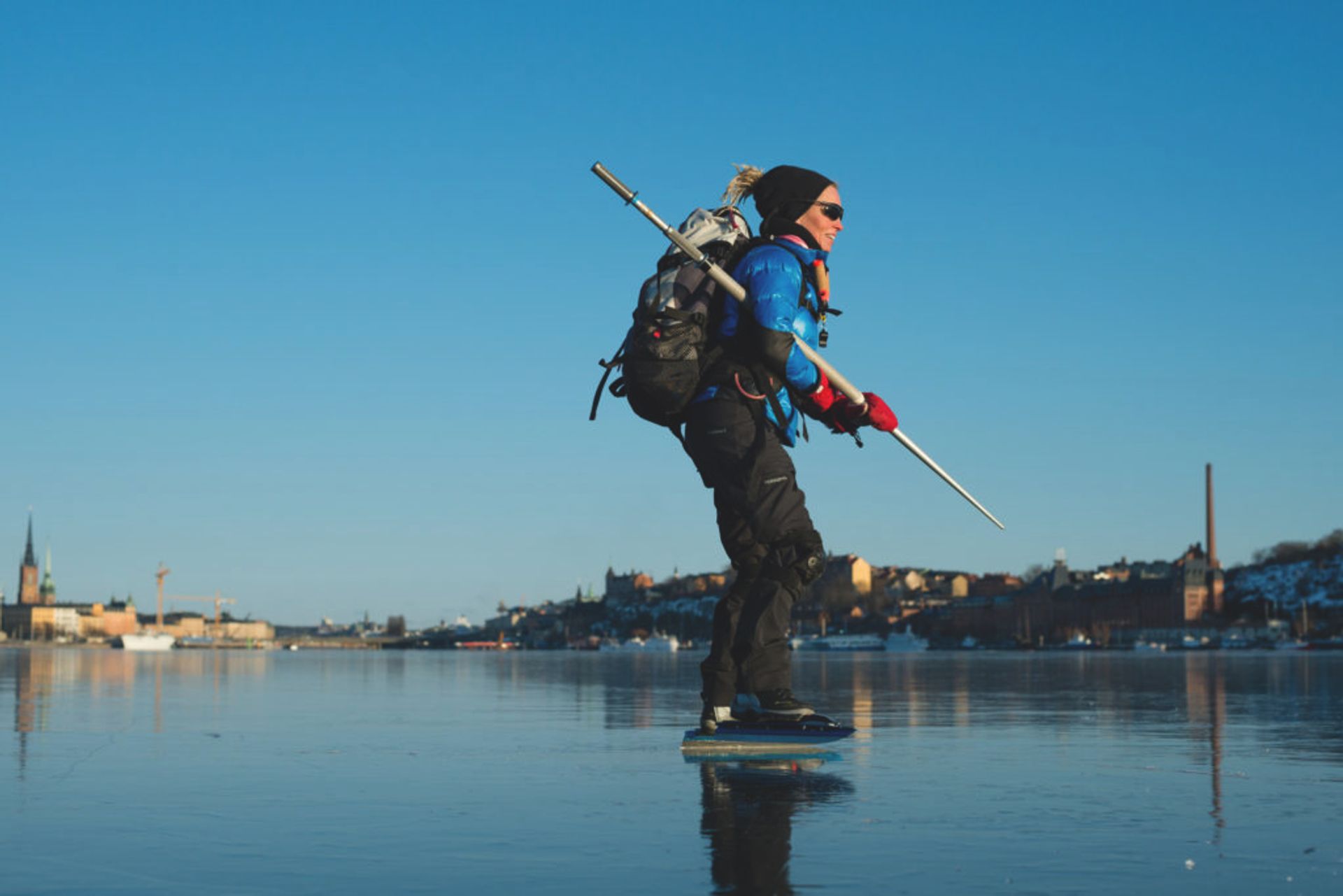 Additionally, depending on your budget, where you live and your ability to travel, how about going dog or reindeer sledding in the North?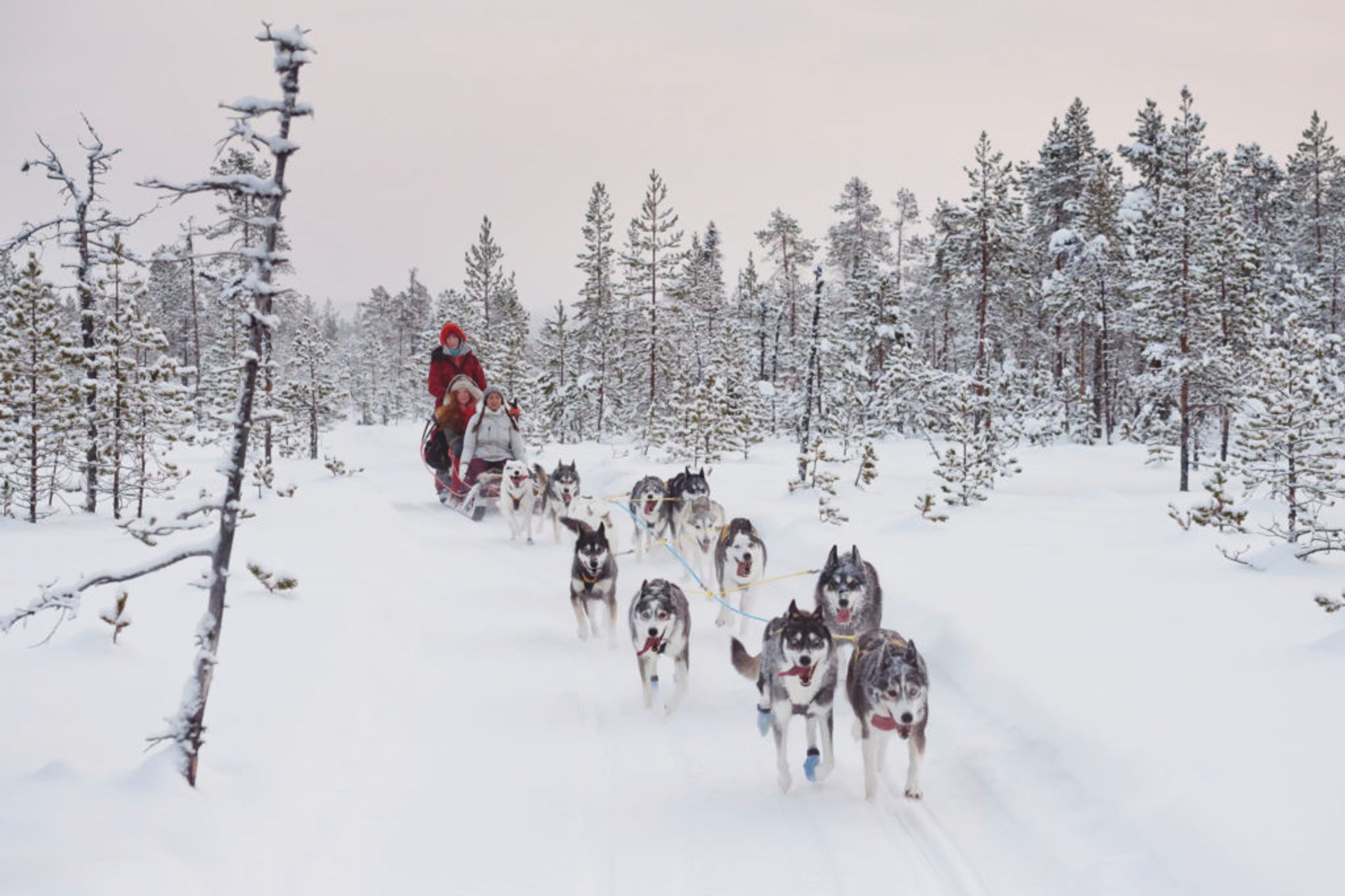 If that is a bit off-budget, you could visit your next riding stable and take a tour on a horse through winterwonderland…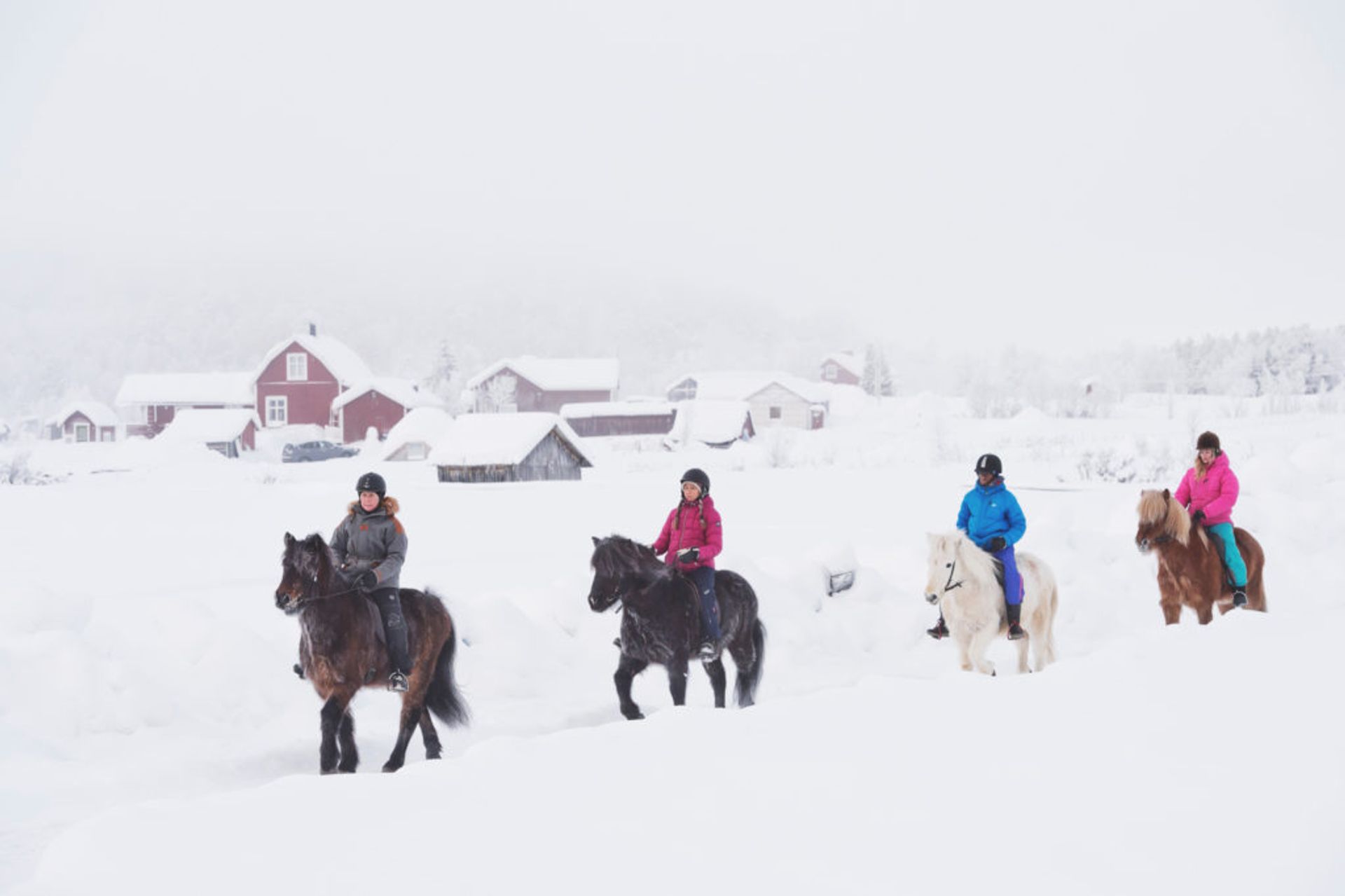 Swedes really love Sauna from the bottom of their heart. Therefore, another activity you can do during winter is having a sauna and going for a winter swim in the lake. Sauna strengthens your immune system and stimulates circulation. Thus, it can improve your health! Sounds tempting, doesn't it? 😉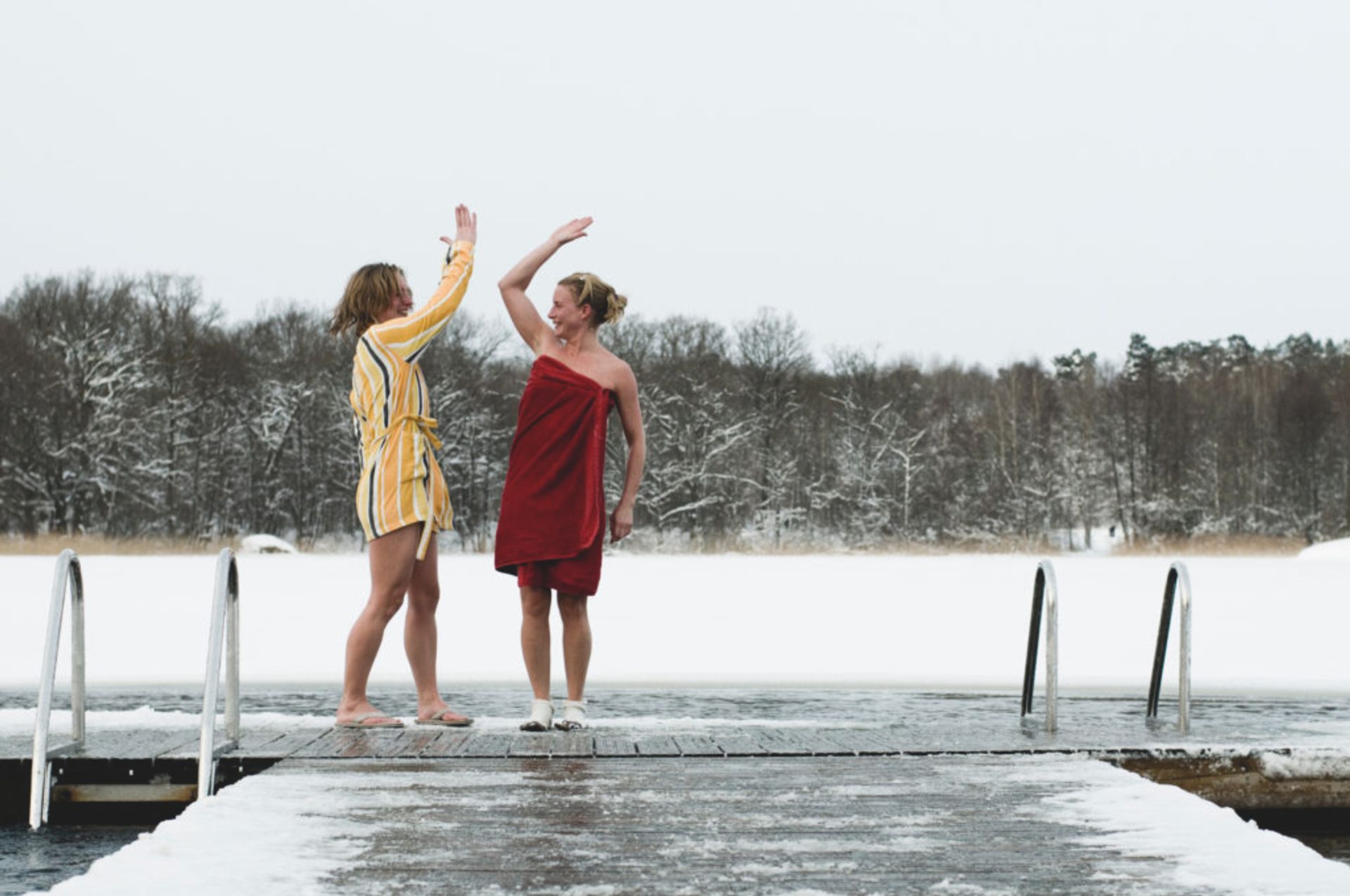 Anyways, you will certainly find something you can do during winter time!
Light
Unfortunately, the lack of light we experience in Scandinavia during winter can have severe consequences on your body. Approximately 10% of Swedes are affected by some sort of SAD (Seasonal Affective Disorder). What may feel like a small winter blues can actually get really serious for some people. Hence, it is better to take some precautions that help to reduce it. 
First of all, you need a lot of light. Therefore, I would recommend getting up early so you can spend some time outside when it is 'light'. When exposed to sunlight, our body performs chemical reactions and produces Vitamine D³. This is vital in order to perform chemical processes inside our body and keep our blood and bones healthy (I am not a scientist!). Small amounts can be absorbed via the food (especially milk, eggs and salmon, and sorry to all veggies!🙁). 

Vitamine D can be taken as a dietary supplement as well, but please consult a pharmacist before doing so. Secondly, many universities in Sweden have a ljusrum/light room. Those are special rooms equipped with cozy chairs and artificial, very bright light. The light therapy may help you to reduce your winter depression if you do it regularly. Moreover, you could also get yourself a SAD lamp ↗️ that fakes day light so you can do your own therapy at home.
Enough light and staying active will definitely help you a lot to survive a Swedish winter! 
Lucia celebration
Lucia is one of the most important Swedish traditions. ↗️ The tradition can be traced back almost 2000 years ago to Santa Lucia of Syracuse in Italy. The mythical Lucia is seen as the bearer of light during these cold Swedish winter days. Lucia is wearing a long white gown and candles on her head. On December 13th, you can witness the traditional celebrations. I would recommend to take a look at the event calendar of your local church. If you are currently not in Sweden, local embassies, consulates or Swedish communities may have it, too.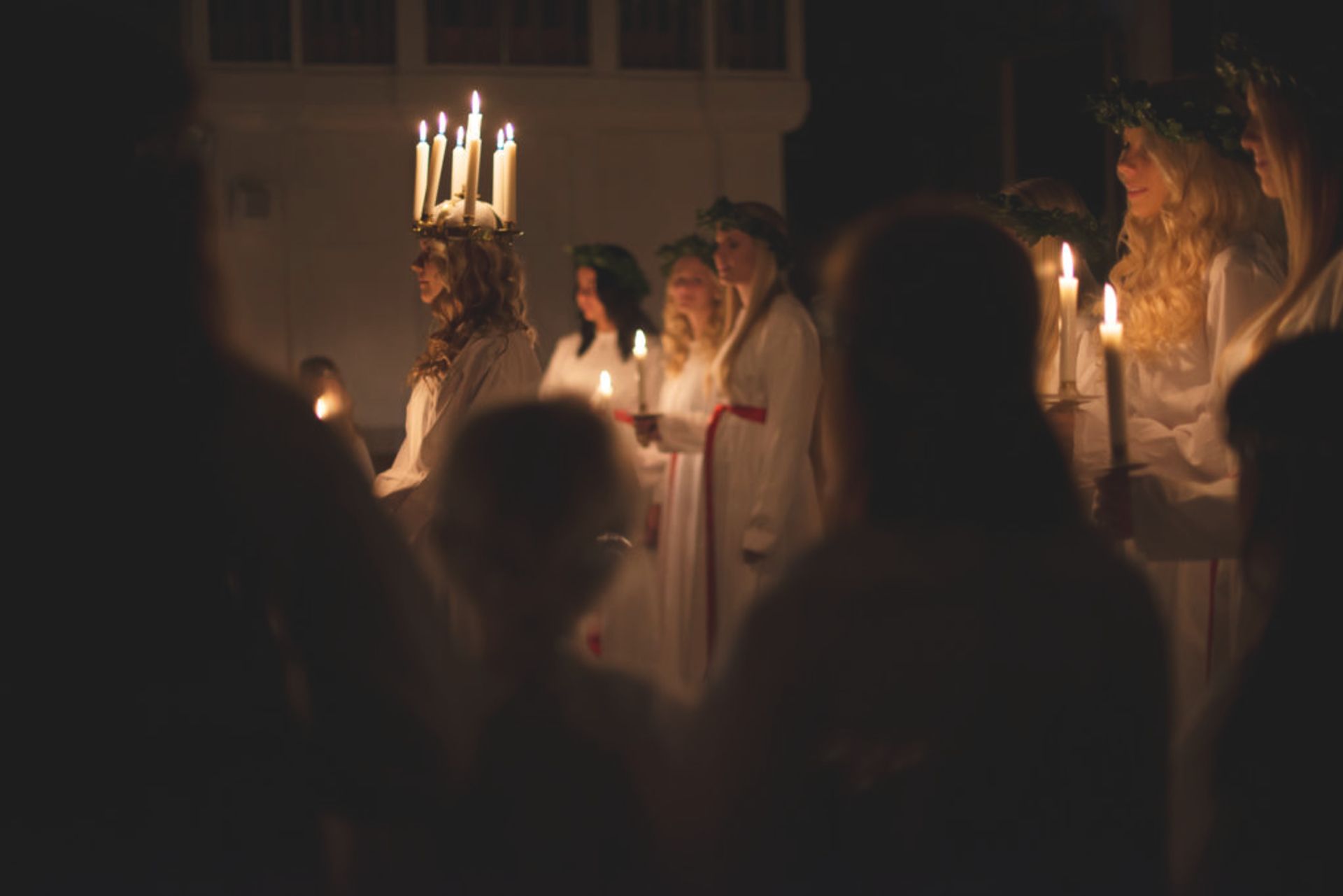 During that day, you will eat a lot of heavenly pepperkakor ↗️ and Lucia cats/lussekatter ↗️ (buns with saffron) and drink too much Glögg and Ginger snaps. Skål!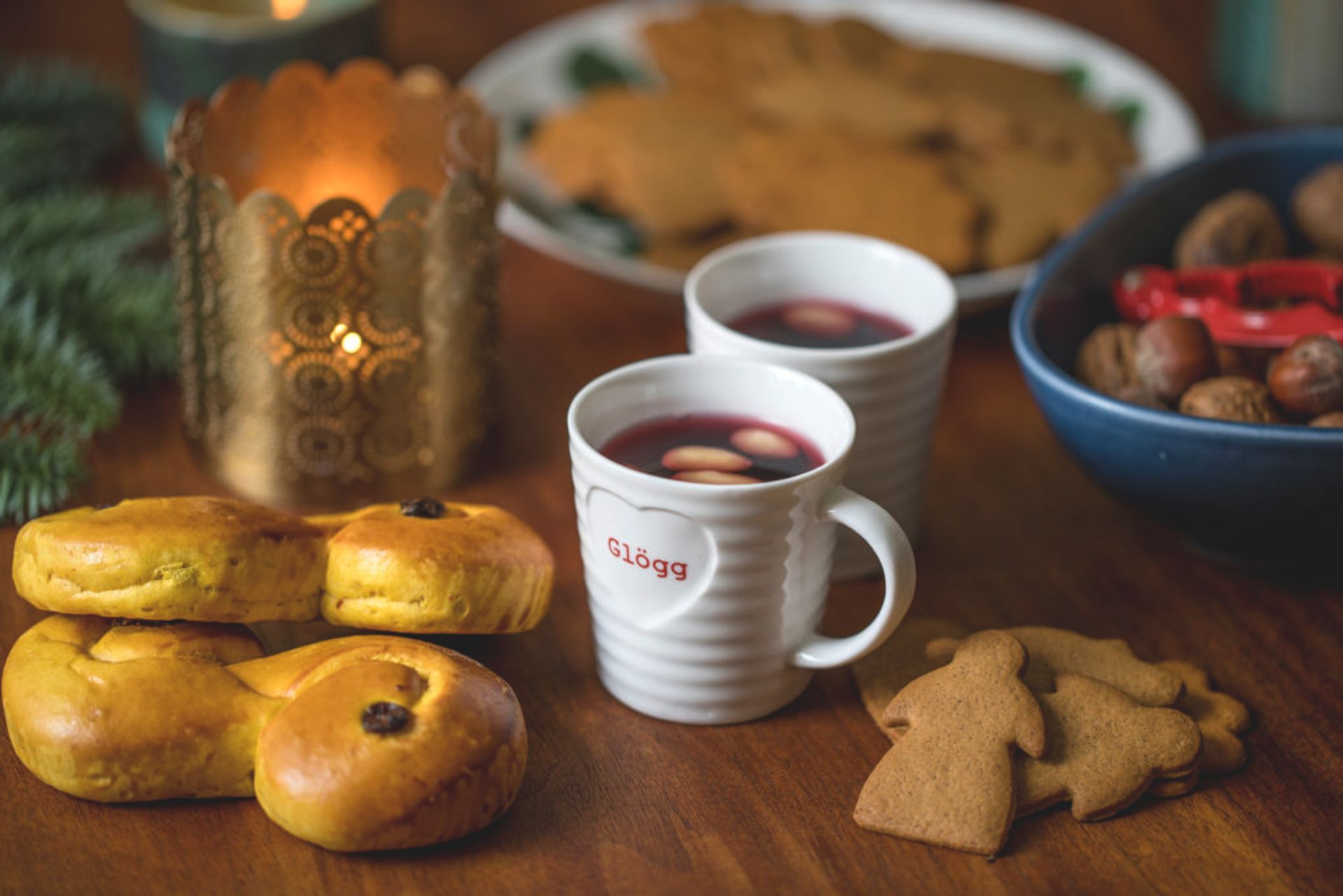 If you would like to read more about Swedish winter traditions, check out our blog post about it!
Make your room cozy!
Even though I told you to not lock yourself up at home, it is important that your room becomes your 'home' during the never-ending winter days. IKEA always has some great decoration, Lagerhaus and Clas Ohlson do, too. A few winter-scented candles or light strings here, a warm blanket and some pillows there. Maybe combined with plants, it will add the basic coziness needed to survive. The sky is the limit when it comes to decoration and coziness!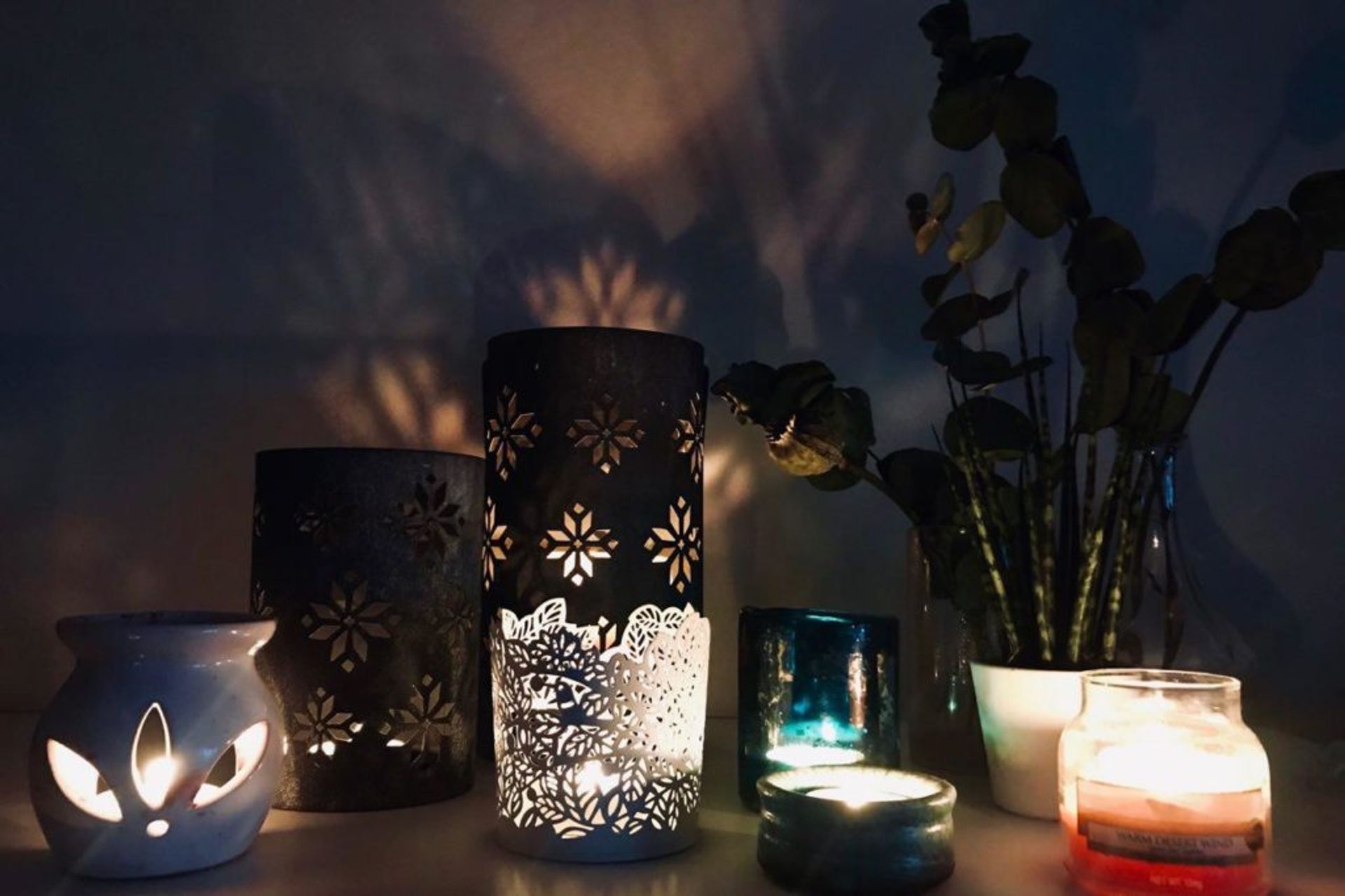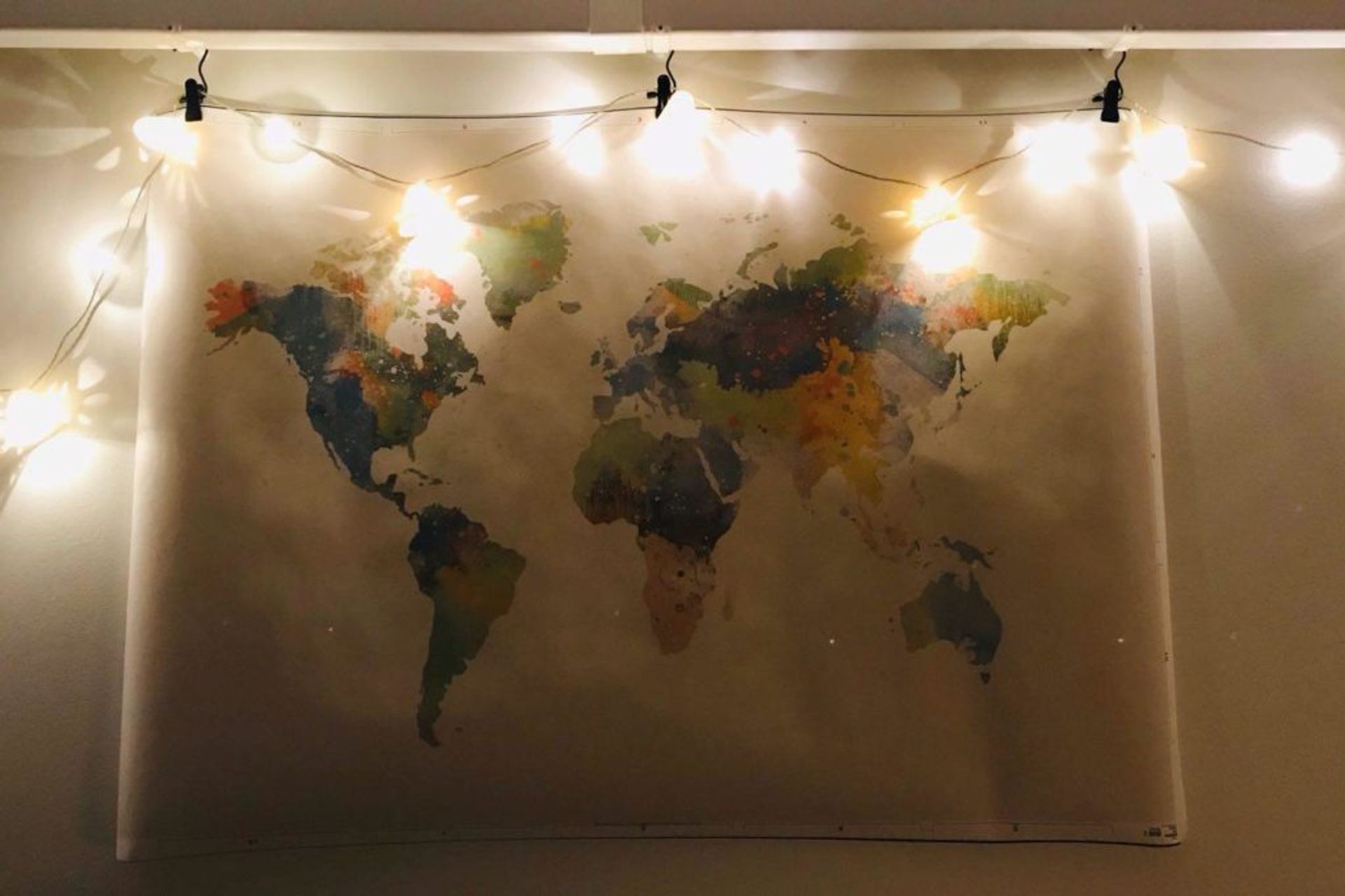 Getting used to & embracing it
I know that may sound nasty to some of you. However, getting used to the dark and the cold is an option! To be honest, I did not expect it to be that dark. Yet, we have to deal with it, somehow.
Make the best out of it and enjoy that you can snuggle up in your bed early in the evening, drink tea or sleep more. I can definitely recommend that you enjoy the small things. Things that you are only able to do during winter. Make  snow angels or go skiing. Bake Christmas cookies or go to sleep at 16:00, because it is dark anyways. 😀 Try to see the bright side of winter and do not get too caught up on the negative side-effects. Your life will become much easier when you try to embrace the winter and everything that comes with it.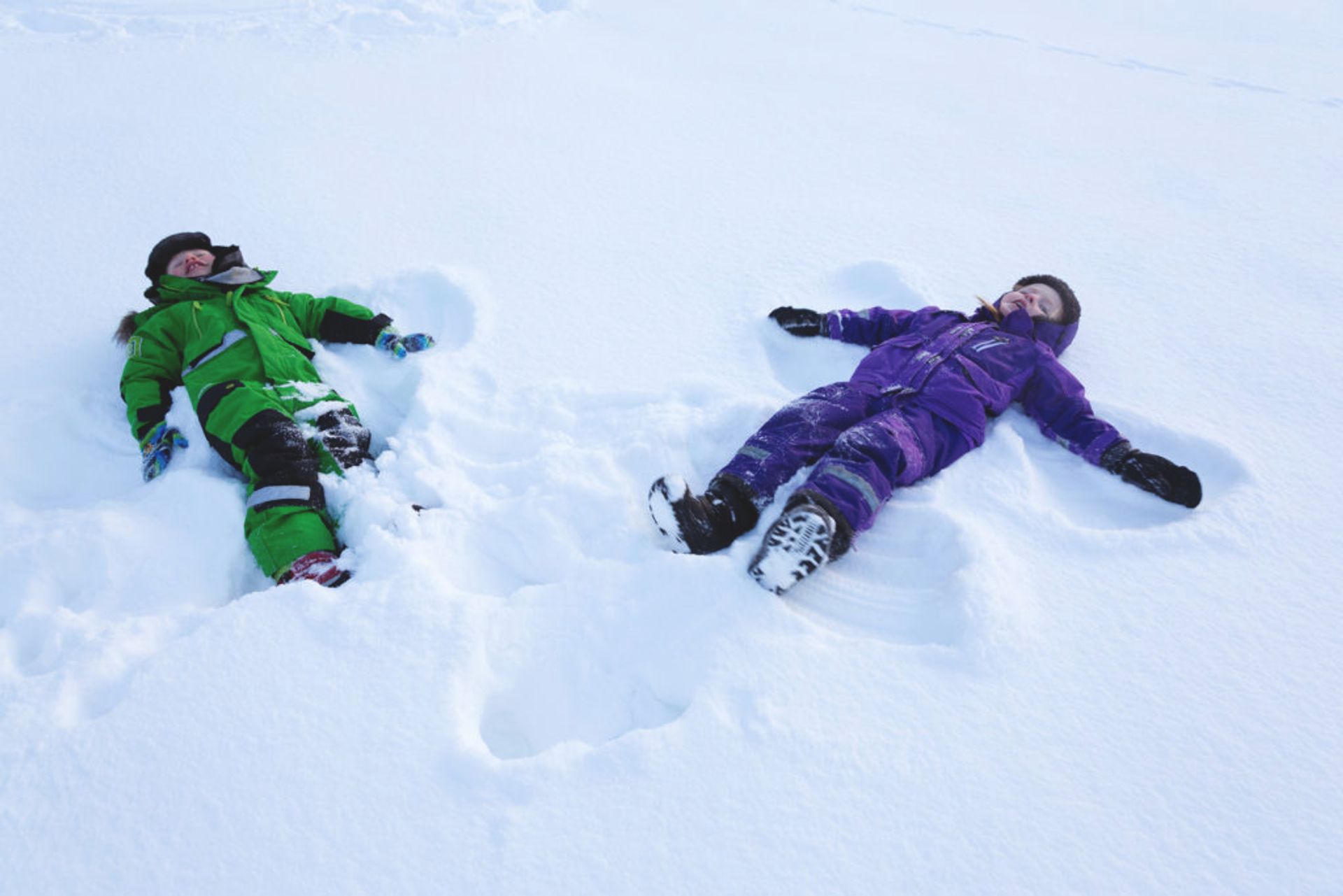 FIKA!!!
Last but not least fika. I think everyone agrees that this part does not only belong to how to survive a Swedish winter, but actually how to survive in Sweden all year around. Fika is everybody's darling. Grab your friends or the book you wanted to read for so long and go to your favorite cozy café. Beyond doubt, you can also cozy up at home! Personally, I would always drink a Chai Latte! Although it may only last for a little while but relaxing in a café lets you forget what an ice-cold Swedish freezer is waiting for you outside.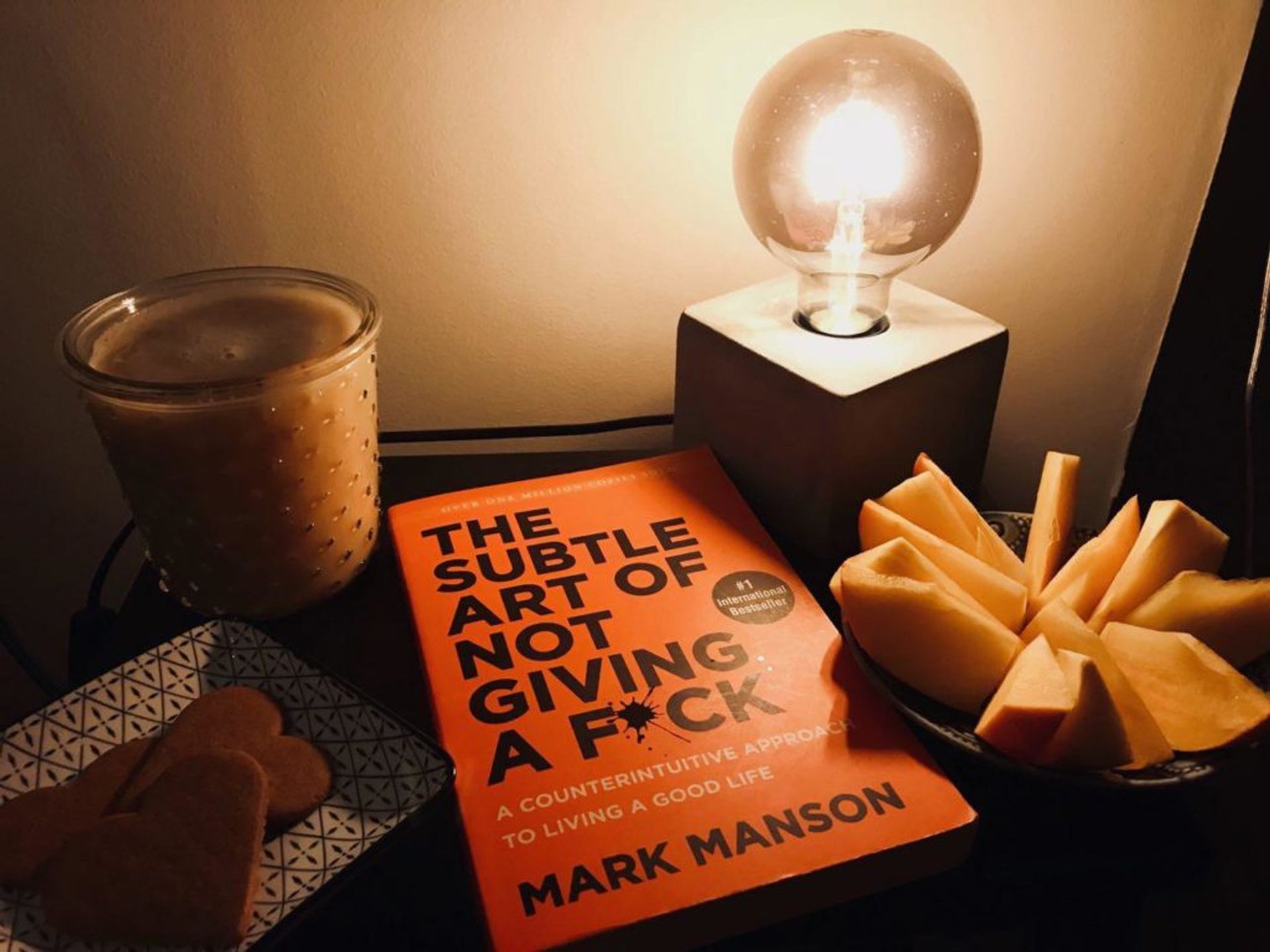 If you are a bit more adventurous how about checking out a new coffee shop or baking some Fika pastries yourself? The process itself is so enjoyable and the delicious result very rewarding. 
Anyways, Fika is not only the best retreat, it also the go-to tip to survive a Swedish winter!
If I and millions of Swedes have made it through past winters, you can survive, too! Even though it may be tough in the beginning (especially if it is your first real winter) I bet you will find joy in this season of the year! Learn to embrace the winter!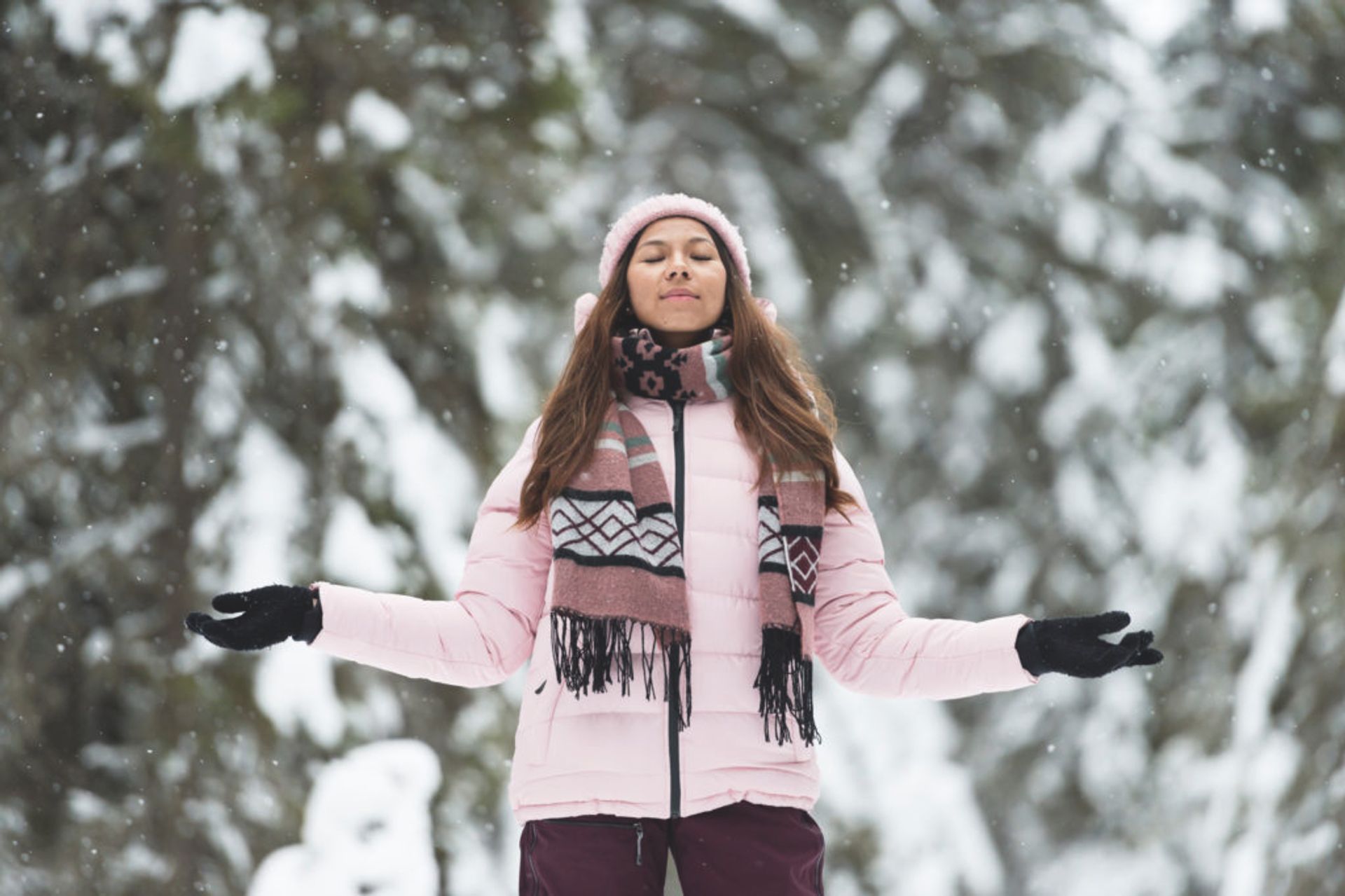 As you might have noticed by now, I am a complete winter person and really excited for it! 😀 I hope I infected you a bit with my true winter excitement and the few survival tips will help you!
Is it still hard  to believe that one could miss the Swedish winter? Check out Usisipho's post and he will convince you otherwise! 😉 
Have you ever experienced a true winter and have some survival tips to share? Let me know in the comments below! 
Stay warm & cozy but more importantly: stay alive, 
//Katharina