It's a kind of magic drink. If you drink it, you immediately start speaking Swedish (that sounds good actually, if you want to learn it!). Do not hesitate when you'll be offered Julmust – according to the principle which says that everybody should try at least once the local products, this drink doesn't shun it of course: so, my modest piece of advice is to try it, and you won't regret that!
Joking apart, Julmust won't let you speak Swedish so easily, but no worries, there's time to study and learn it properly. Rather, you may feel a different taste, which could make you think at something-cola mixed to a beerish drink, and you'll think like: "Hmm, that's pretty particular!"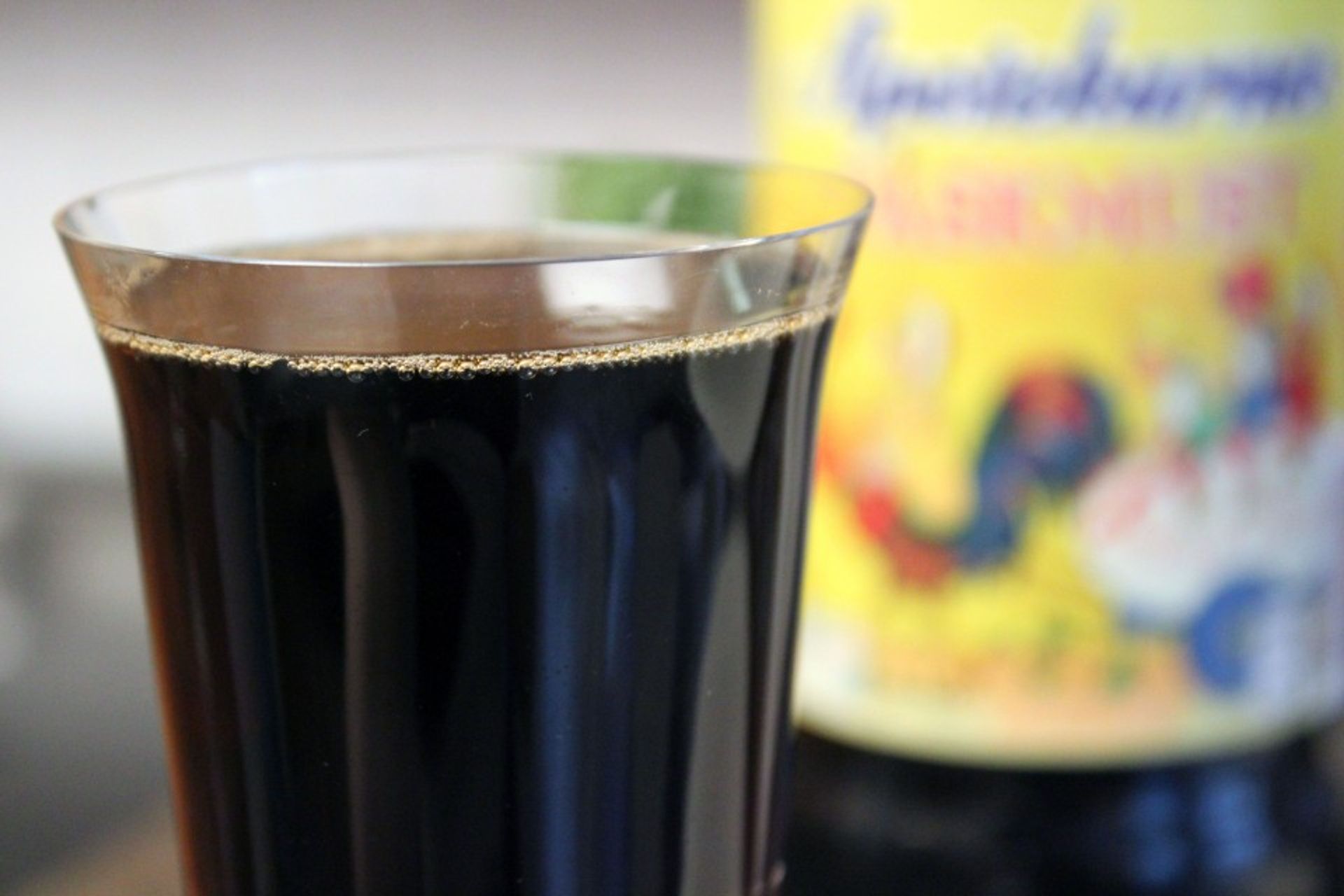 Photo: http://www.foodemperor.com/foodstuff/julmust-the-swedish-holiday-soft-drink
Julmust (Jul means Christmas) is must-try soft drink in Christmas time in Sweden. And you'll learn that Christmas time here begins around mid-November… so you cannot miss it! If for some reasons you can't drink it in the winter festivity, no problem: you have another chance. At Easter you find it named as påskmust (Påsk means Easter): basically the must is the same, it only changes the label. It's quite difficult to find (jul)must in the rest of the year.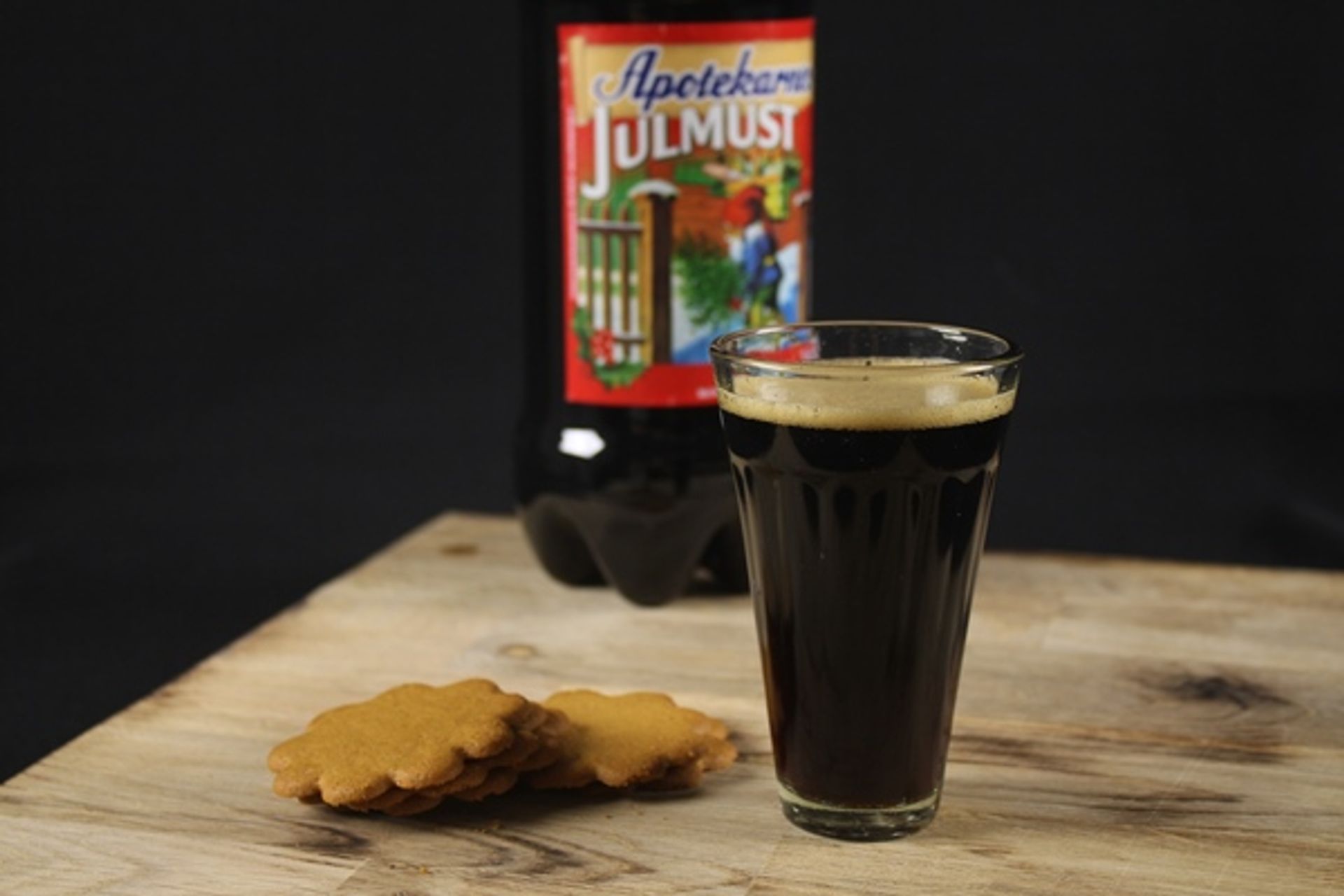 Photo: http://www.ateriet.com/what-is-julmust/#!prettyPhoto
What is that makes Julmust so special anyway? First and foremost, its recipe is secret: unless you find a way to go back to 1910 and meet somehow the inventors of this soft drink – Harry Roberts and his father Robert Roberts – trying to peek at their hidden place or simply trying to steal the recipe, I guess you won't ever be able to know the 'magic' behind it.
However… why do you have to know that? After all that's part of the mystery. The Roberts (the company Roberts AB was founded in Örebro) wanted to find another option to the common one that is beer. A non-alcoholic option, possibly. Therefore, they came up with the idea of producing a new carbonated soft drink. The only thing we know is that the must is made of some ingredients such as sugar, hops extract, malt extract, carbonated water, spices, preservatives and citric acid.
You'll taste it slightly bitter, but in the same time with sweet nuances.
Angelina, one of our previous bloggers, wrote: julmust "outsells Coca-Cola during the Christmas period; in fact Coca-Cola's sales may drop as much as fifty percent as julmust is generally considered the essential and, sometimes only acceptable, non-alcoholic holiday drink and is an undeniable 'must' for the Christmas advent fika". (If you want to know more about the Swedish Christmas Essentials, just click here).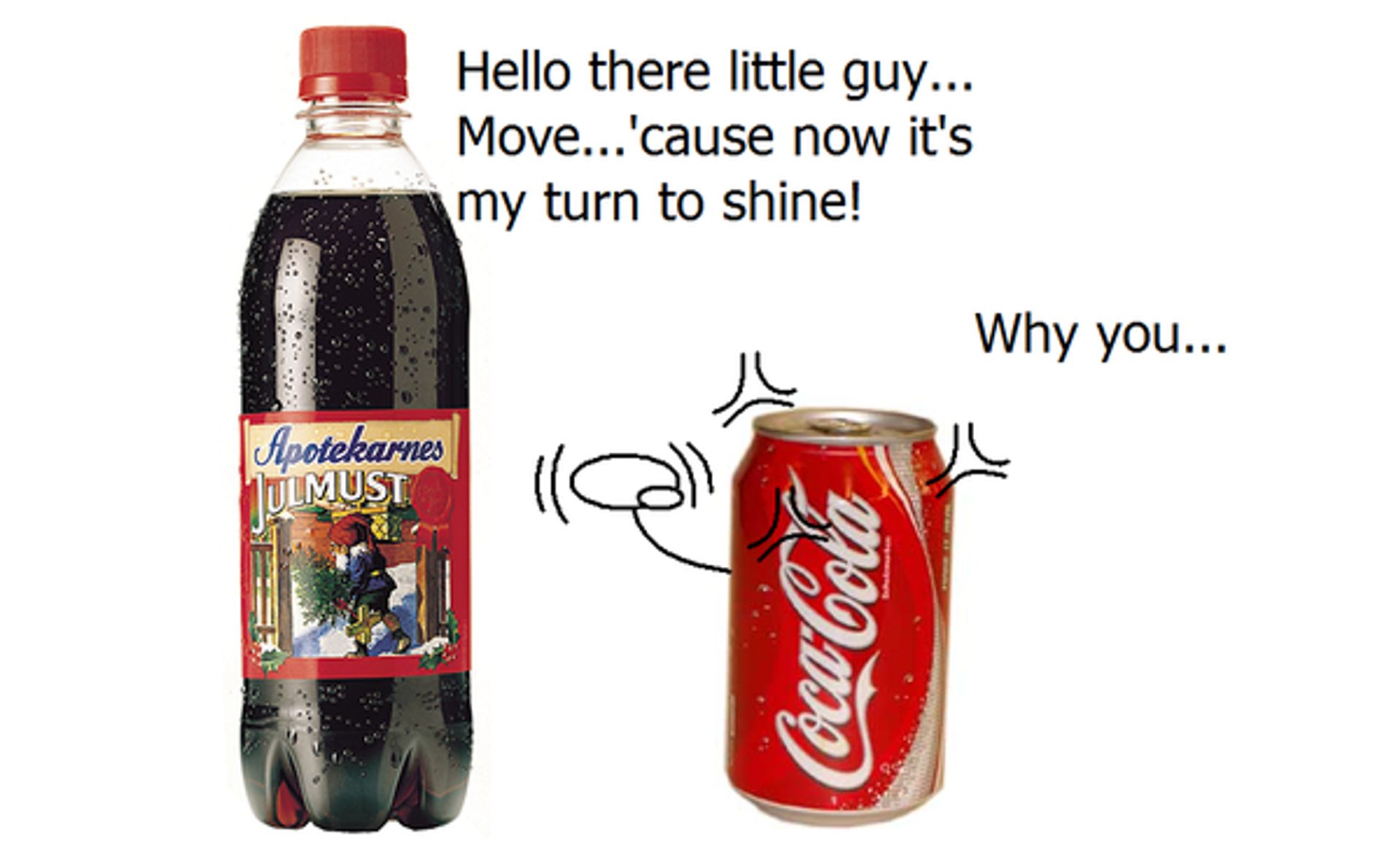 Photo: http://chili19.deviantart.com/art/julmust-vs-coke-71497406
So… ready for drinking it? Skål!
Featured image: https://www.mydalarna.com/swedish-food/