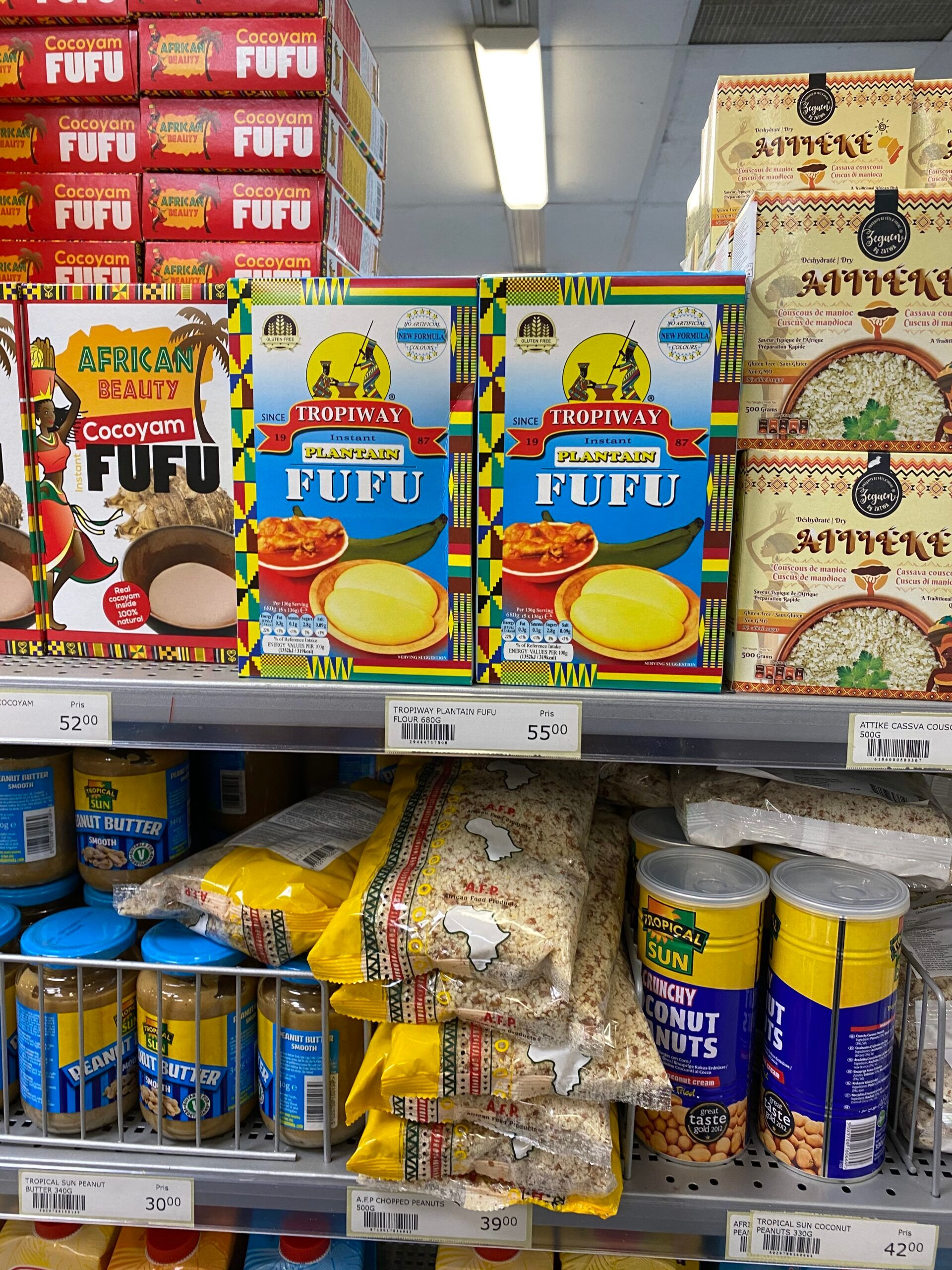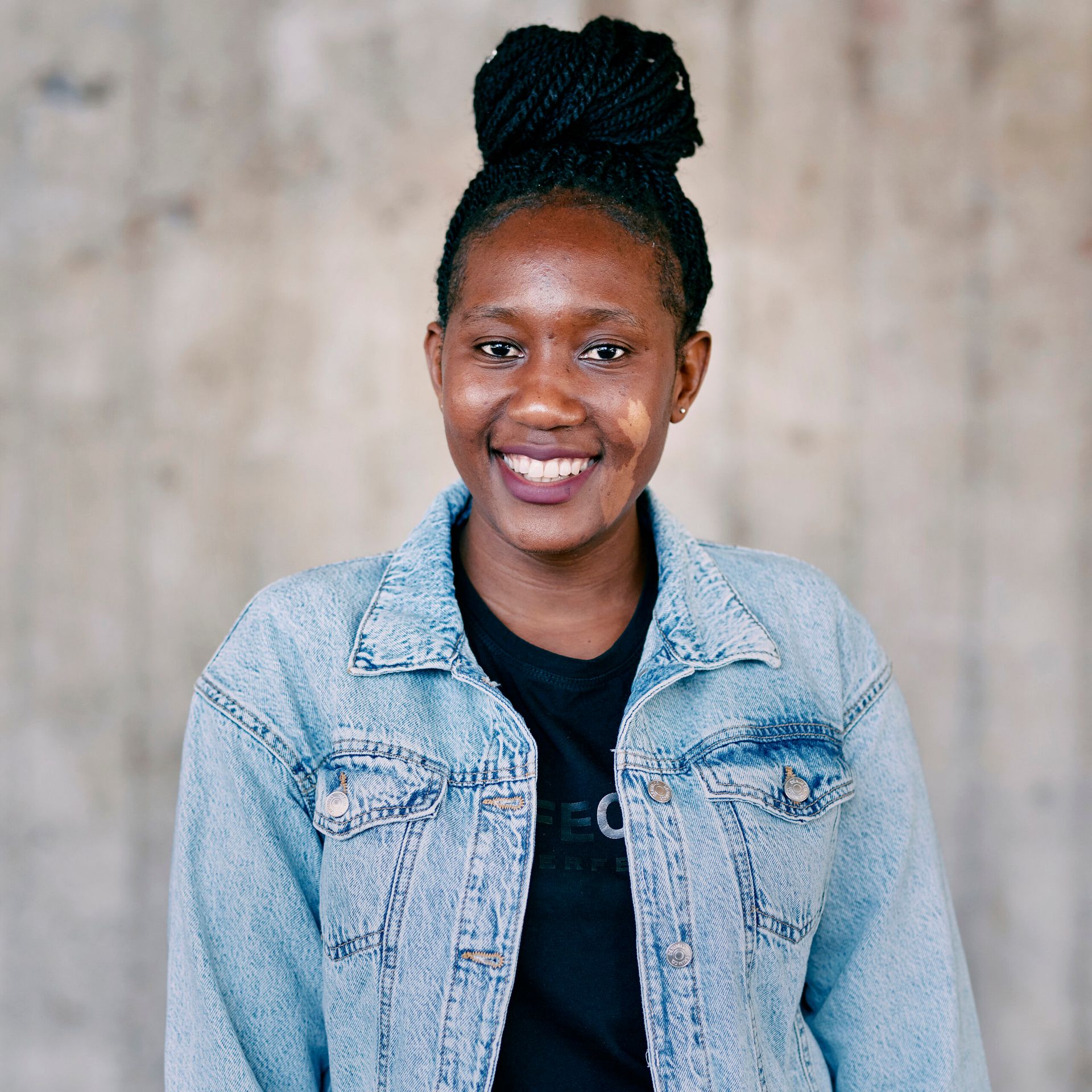 One of the biggest lifestyle changes that come with moving to a new place is the change in diet. While, I'm all for experiencing new cultures, trying out new food and making the most of the study-abroad experience, I also have times when I miss home cuisine. At some point, we all do! While I did make sure to pack some of my favourite snacks and spices when I moved to Sweden, I was happy to discover that most cities have shops where I can buy some of the food that is unique to my region. This blog gives an insight into buying African food in Sweden.
Where do I buy it?
I was lucky enough to get accommodation just across the road from a shop that sells some African food. Hence I can get some of my favourite food quite close by. However, I occasionally visit Gothenburg as well, which has more shops with a wider range. A good place to find shops that stock African food is (surprise surprise)..Google!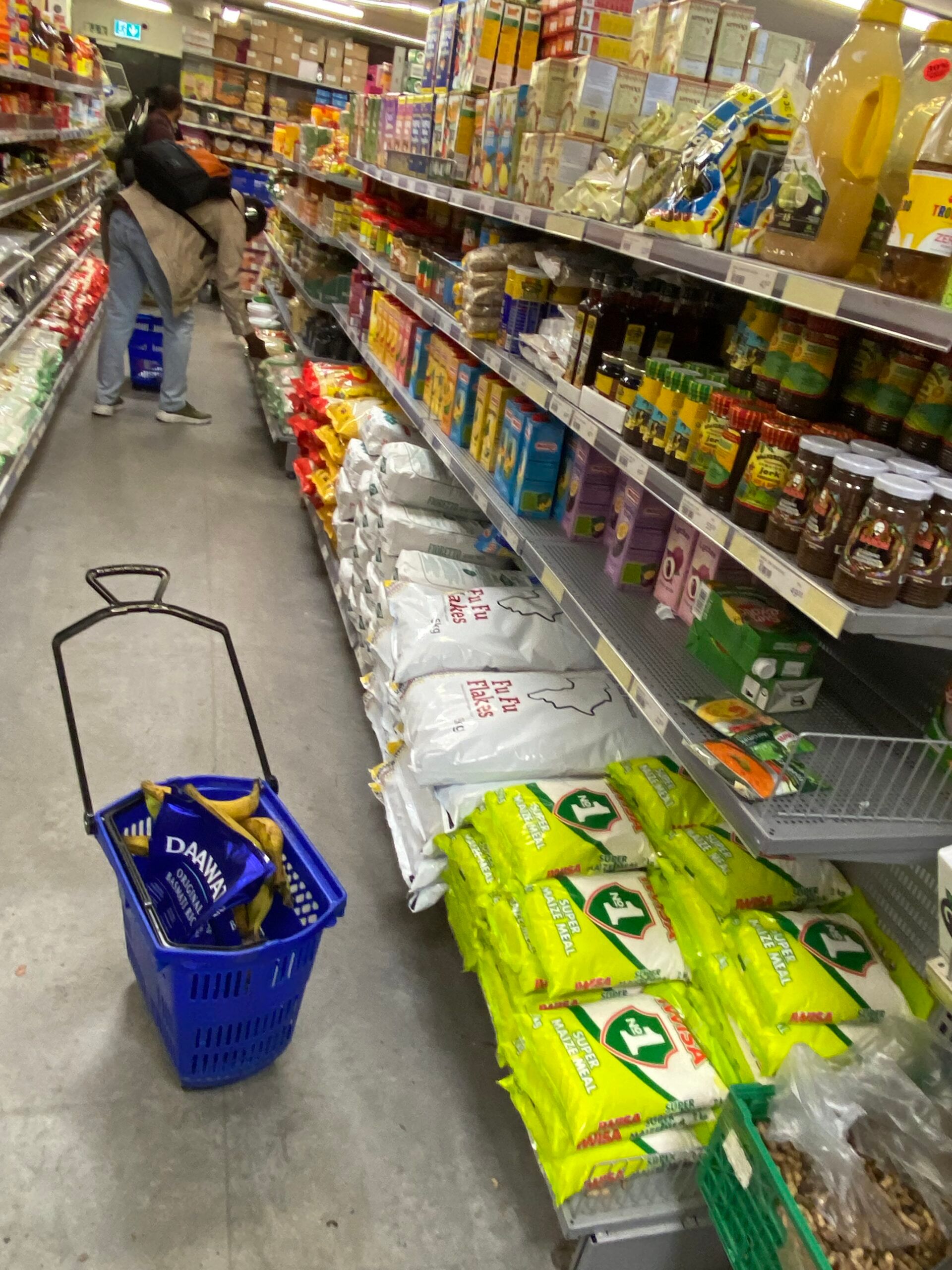 Since most of this stuff is imported, the prices are usually higher than one would probably get them for back home. However, the difference is not that huge. In this post, I curated some price ranges for some popular African food stuffs. The prices may vary slightly based on the brand and shop.
Fufu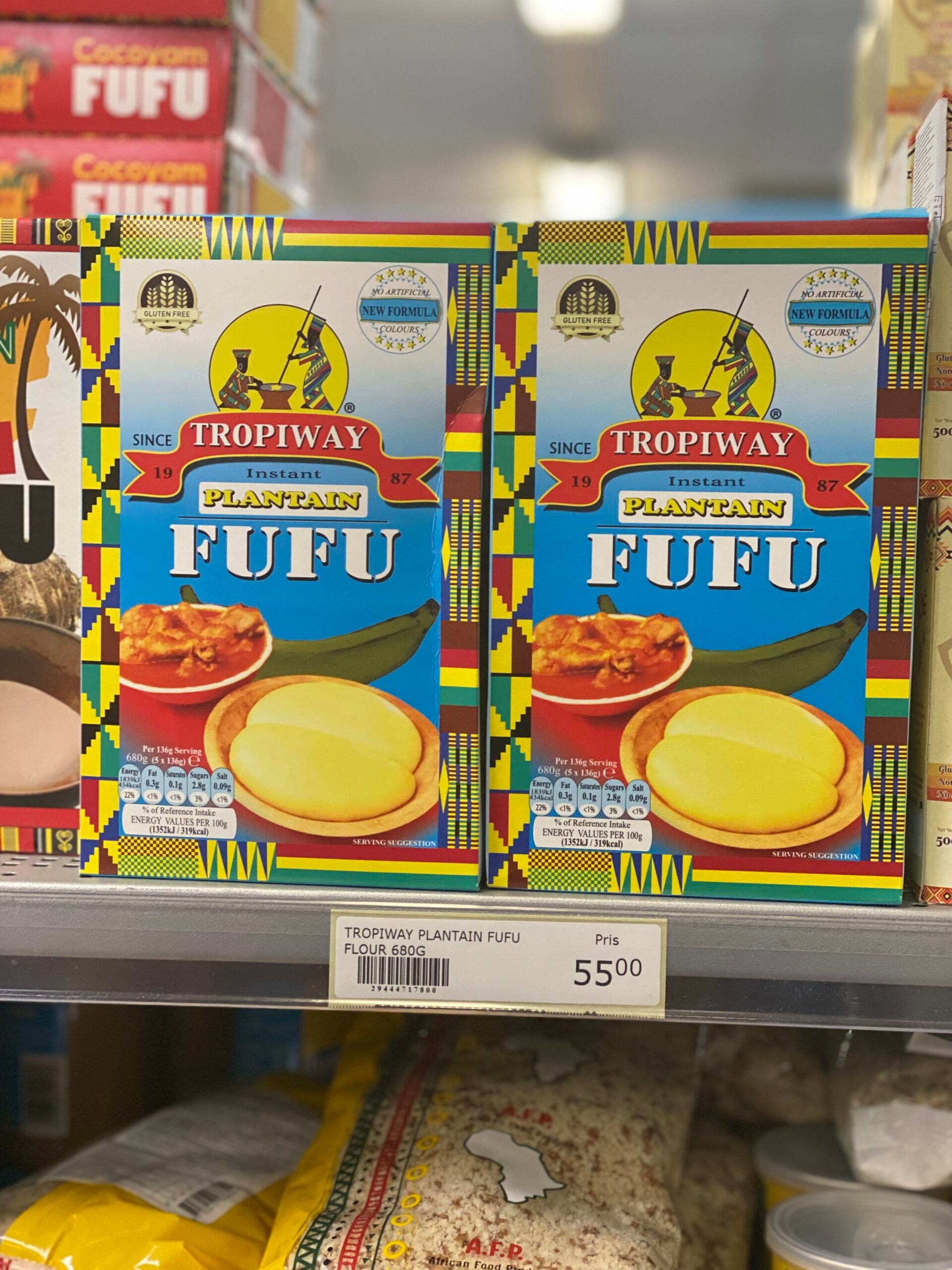 Fufu, which is very popular in West Africa and other African countries, is usually available in most African/Indian shops. Prices typically range from SEK50 to SEK60 for a 680g pack.
Mealie meal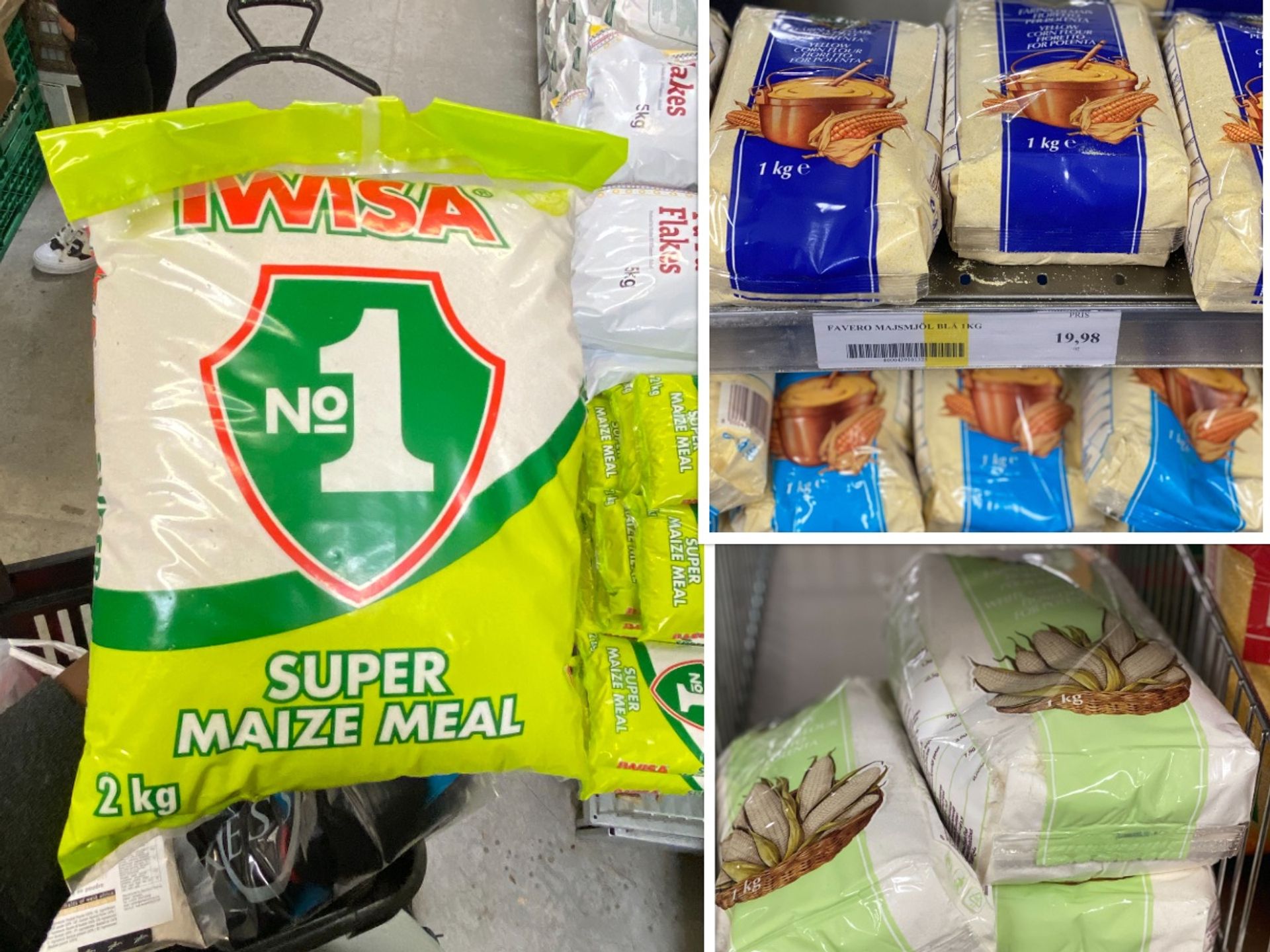 Mealie meal is a key feature in many of Southern Africa's dishes. A variety of brands are available, and each brand typically has several variations depending on the type of maize used as well as the processing. Prices for mealie meal are typically around SEK20 per 1kg pack.
Cassava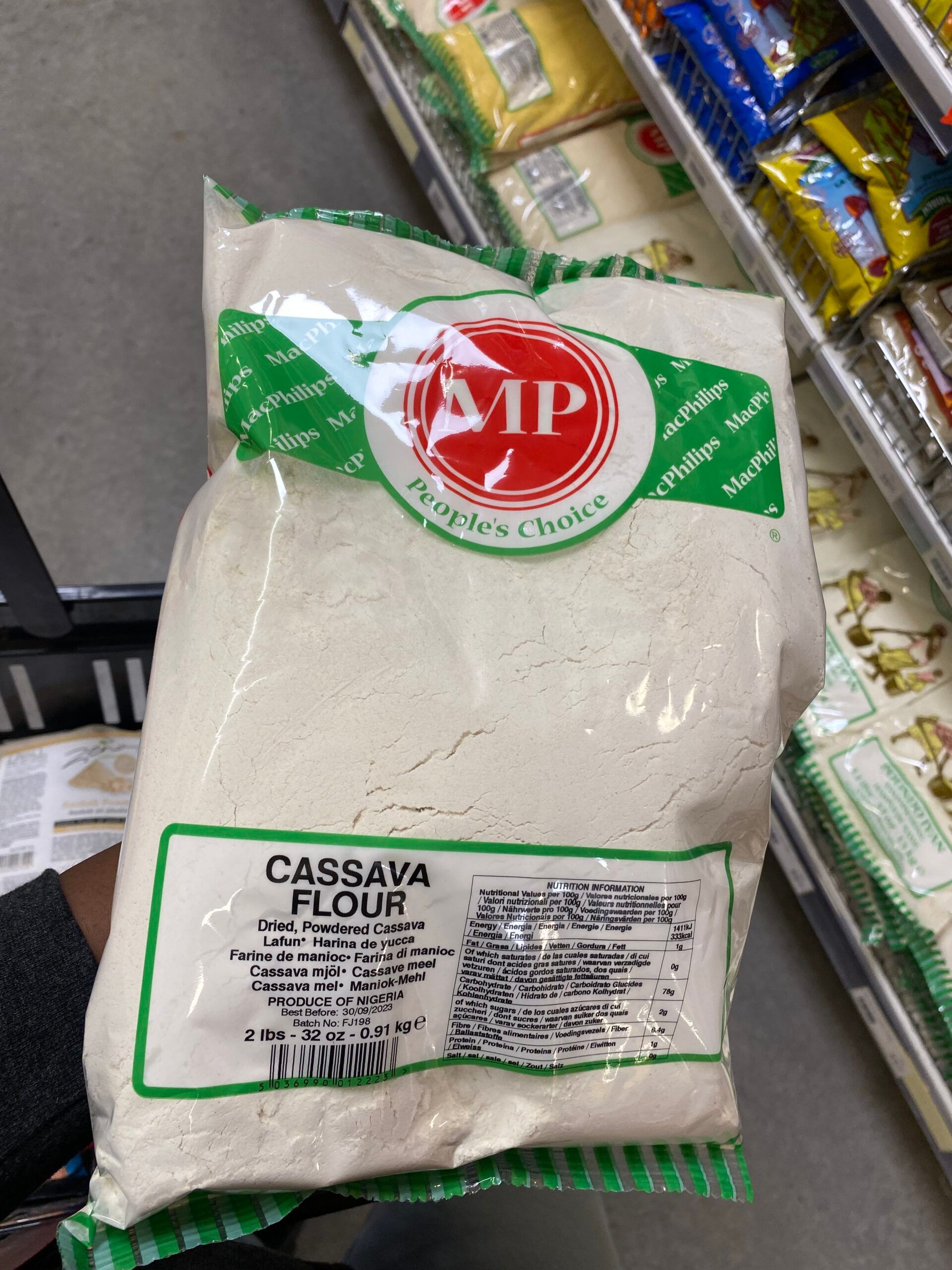 Cassava flour is also a popular African food stuff that is well stocked in many African shops. On average, it costs SEK45 for 1kg packs. Pounded yam also costs close to the same amount.
Okra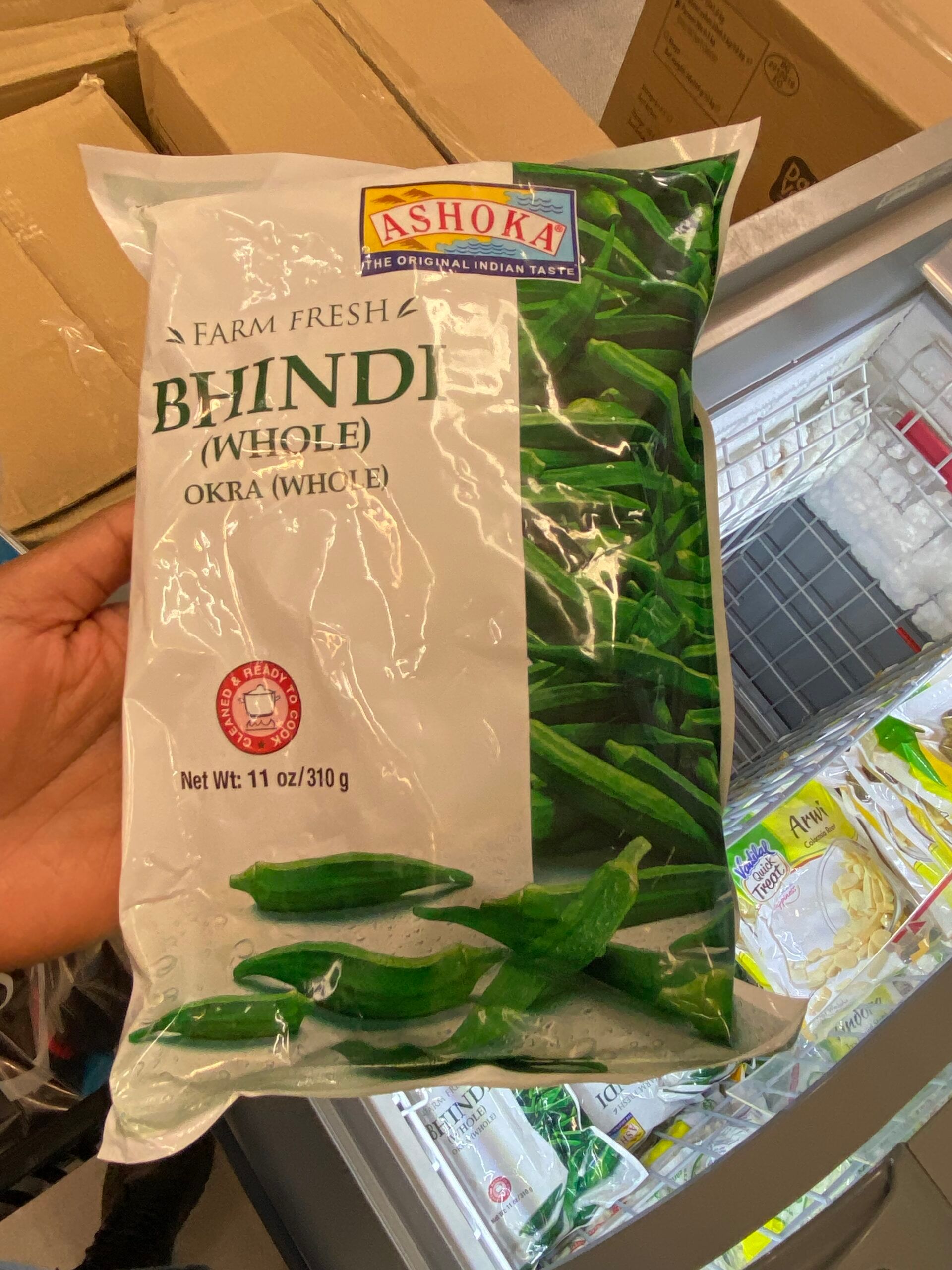 Okra is a widely featured vegetable in most African cuisine and in Sweden, its usually available in frozen packs. This is also one of the African food stuffs that one might get in big grocery shops such as Lidl and ICA. Typically, a 300g pack costs around SEK20.
Other food
In addition to the popular main food mentioned above, quite a lot of popular African food can be bought in Sweden. This includes fresh cassava, plantain, sweet potatoes, baobab powder, kapenta fish, teas, coffee, and many more. It's quite safe to say, when feeling a little homesick or craving a certain dish, you may be able to buy what you need to make it in Sweden. However, I'd recommend that you bring a good stock of your country's favourite spices and food that isn't widely eaten outside your country.
And some other essentials..
Besides buying African food, one of the things that I have to get quite often is braiding hair. This costs about SEK60 per pack of Xpression braiding hair. Hair extensions and weaves typically range from SEK150 per pack going up.
I hope this blog helped give you an idea on buying African food is in Sweden. If you are interested in eating at restuarants, or trying out food from other regions, Suprita has a wonderful blog on places that sell non-European cuisine. No need to pack so much anymore!
Till next time, hej då!!