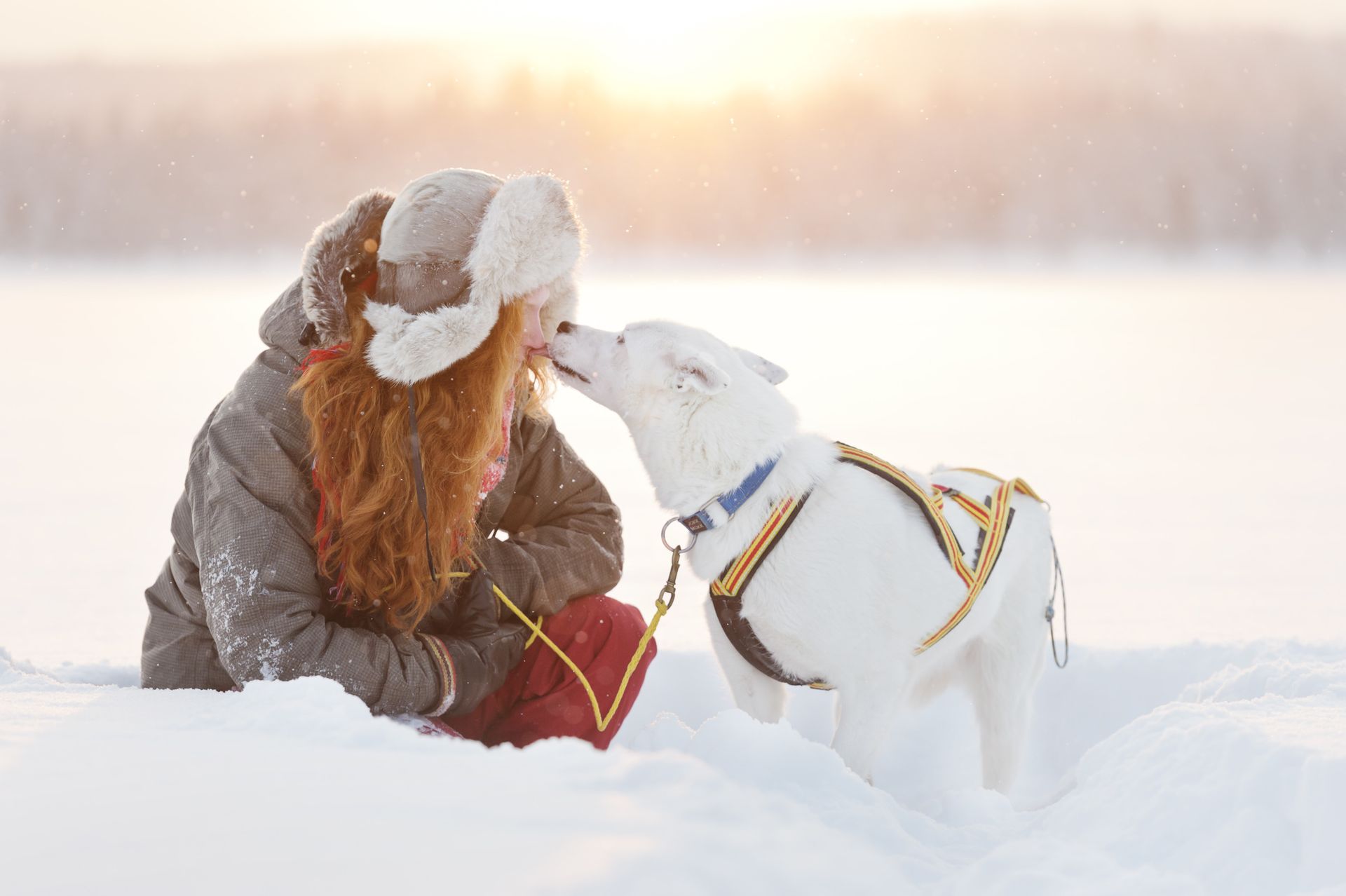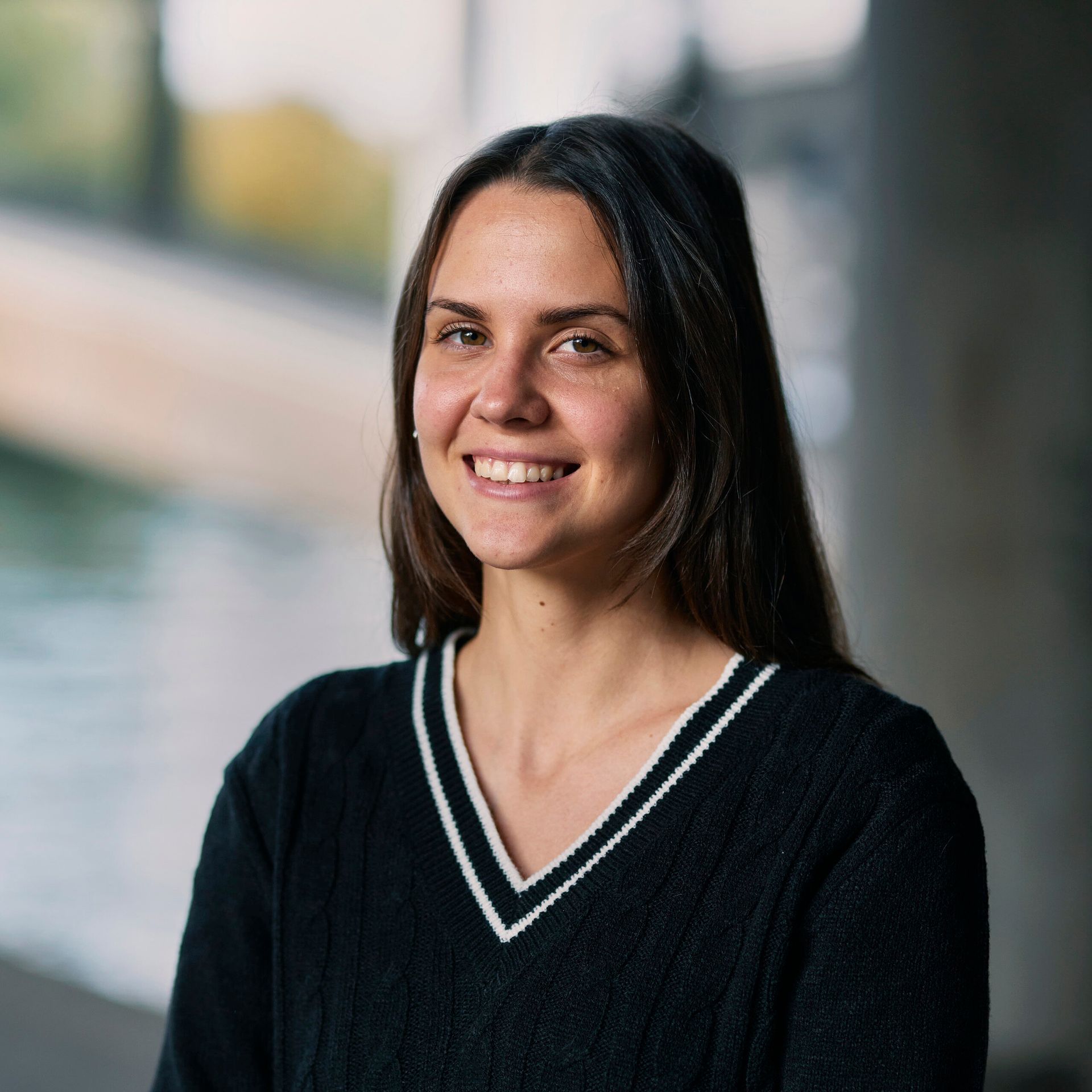 "Life is not only about what you get out of the world, but what you can bring to it." – Anne with an E. And I agree, people often realise too late that being generous and contributing in some way to the community might bring them greater satisfaction in life than just simply living in it. Tina and I explored some of the volunteering opportunities Sweden has to offer and decided to share with you our experiences. Hopefully, it might inspire you to give volunteering a try, so that your time in Sweden is spent with purpose.
Where did we volunteer and for how long?
Tina:
My first volunteering job was locally in Malmö, at a Reptile and Amphibian Centre where I worked for about 10 months. My current volunteer job is online. I handle the social media presence of the Porpoise Conservation Society, which is what I have been doing for about a year.
Anna:
I started volunteering about 2 months ago at a local Red Cross Centre in Skövde. That is where I am currently going about 2 times a week.
How did you find the volunteering opportunity?
Tina:
I just wrote an email to both of them! I asked the reptile center if they needed any help and then I was invited to an interview and trial work weekend. It was a really easy process and since it is free work on my behalf, I did not need to sign any contract.
Anna:
I contacted a local volunteer centre called Voluntartorget. I got invited for an interview and I had to sign a paper. But it was just an agreement that they won't use my personal details for any other purposes, only for volunteering. So it was more for me than for them. They then allocated me to the Red Cross Centre where I now volunteer.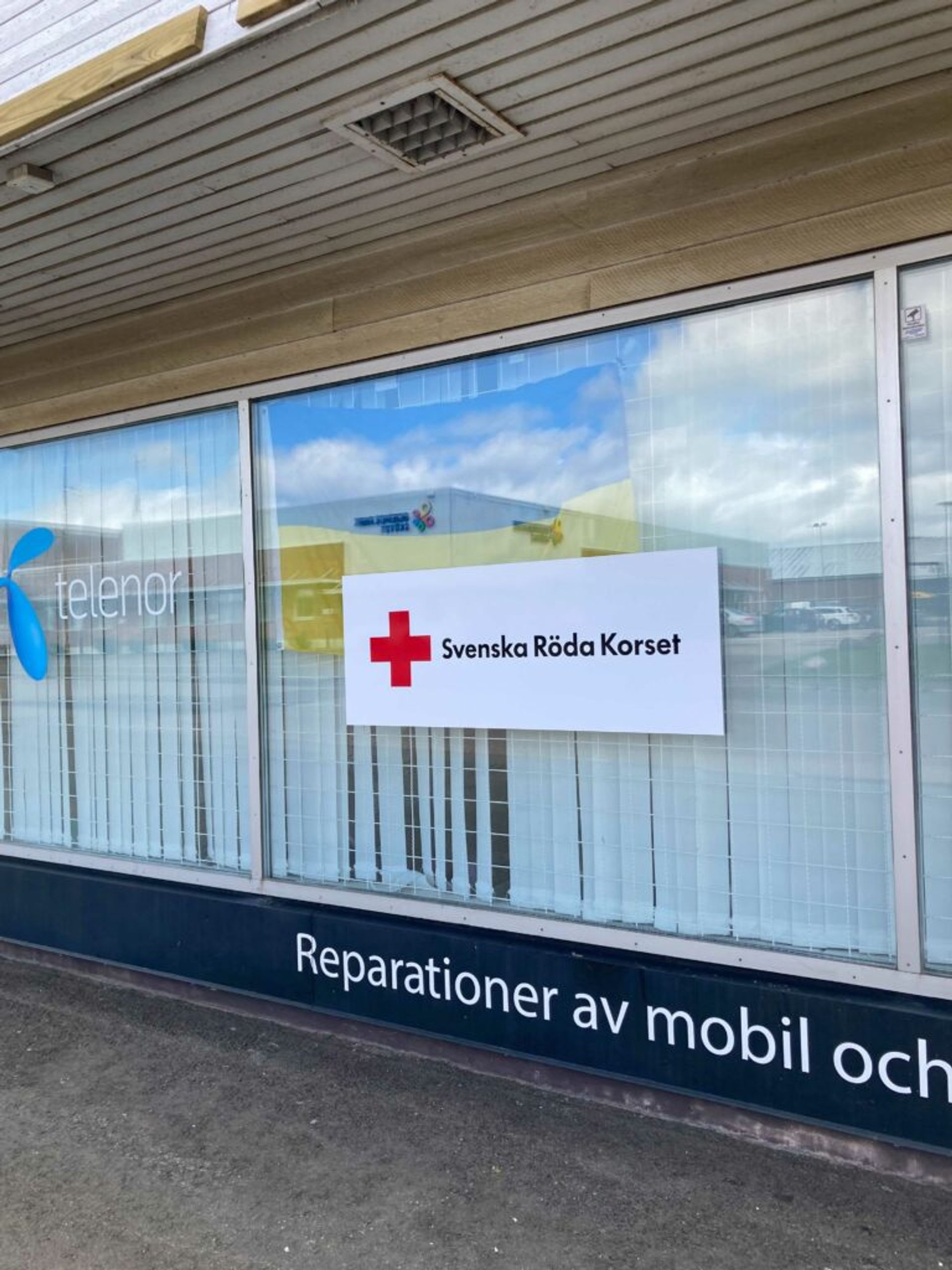 Why did you decide to volunteer at that facility?
Tina:
After partaking in an intensive, 5-month course of herpetology I wanted to put my theoretical skills into practice! The Malmö Reptile Center seemed like the perfect opportunity and I was able to gain amazing insights into the work with different kinds of exotic animals. What also drew me to volunteer at this place was the very relaxed ambiance and the possibility to meet like-minded people. However, the weekly trips to Malmö with public transportation became too expensive, so I had to let it go. I then looked for another opportunity and was able to become a volunteer for the Porpoise Conservation Society, which is entirely remote!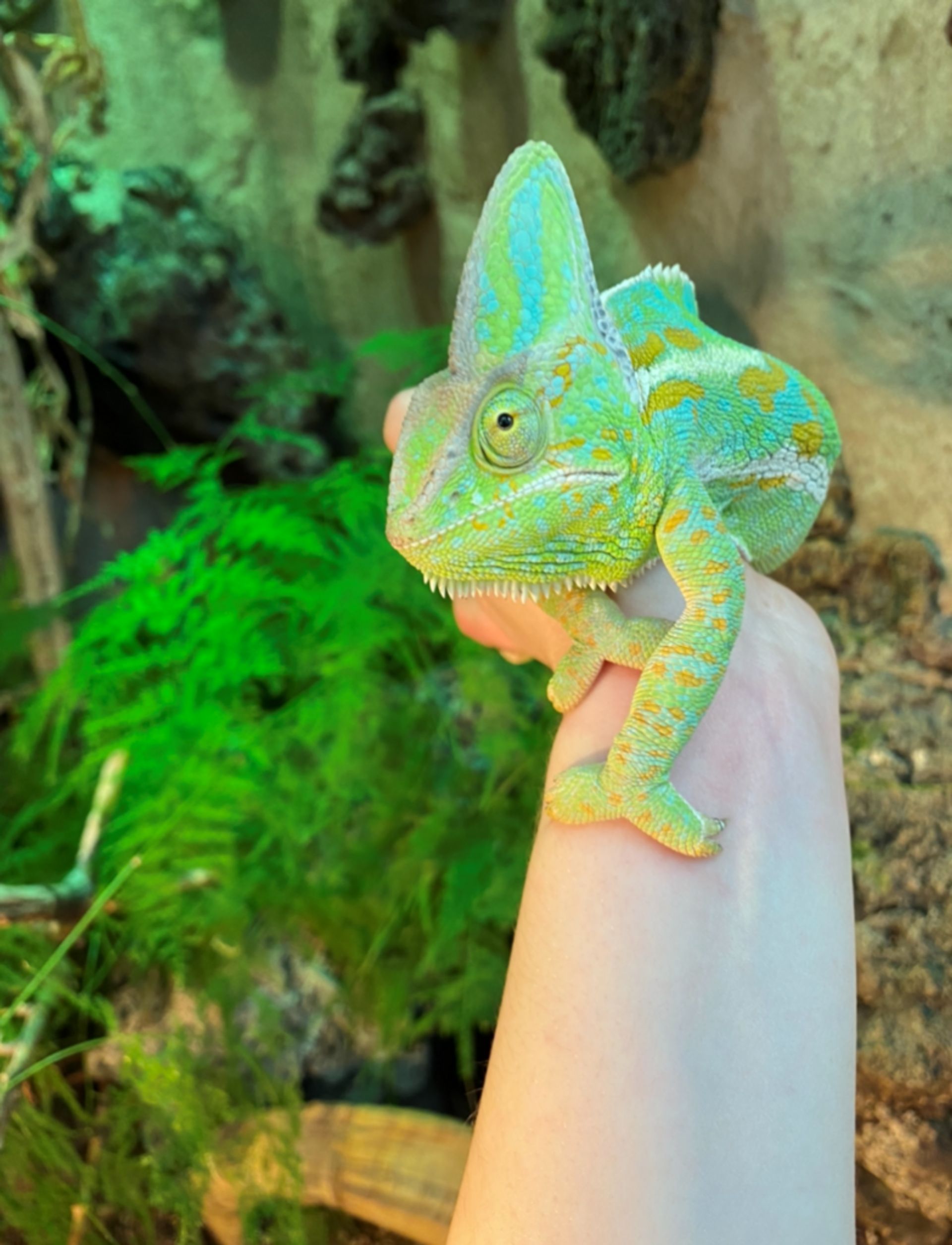 Anna:
I always used to volunteer at organisations wherever I was staying, so it was not unusual that I had this urge even now in Sweden. The reason why I chose Red Cross is that we are currently helping Ukrainian refugees by gathering clothes and other things they might need for their life here. Since I am from Slovakia and Ukraine is our neighbouring country, I just felt a kind of responsibility to do something to help.
And obstacles you had to overcome while/prior to volunteering?
Tina:
Starting a new job, even if it is just as a volunteer, is always a bit exhausting because you are new and get a lot of new impressions and make mistakes. So adjusting to the position was definitely not the easiest and there was also a slight language barrier. Moreover, getting up at 5 AM on a Sunday was definitely an obstacle for me!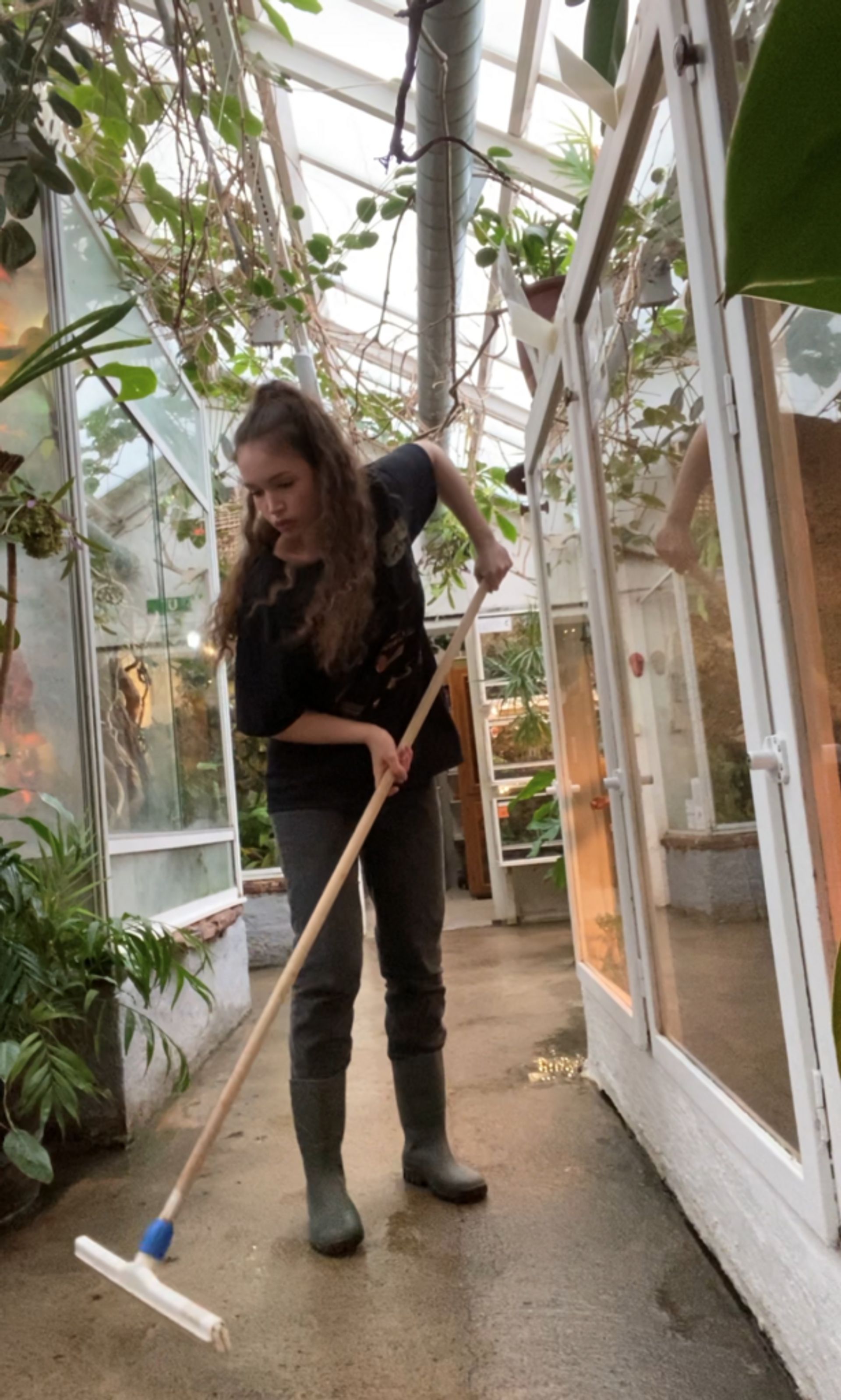 Anna:
For me, it was mainly the language barrier. The people at the centre could speak fluent Swedish and Ukrainian but English, not so much. It was a bit difficult for me to understand what I should actually be doing. But luckily, there was a young girl who occasionally volunteered and she could speak English fluently. After she explained to me the system, everything got easier. Volunteering there became a very good way to practice my Swedish!
What kind of 'jobs' do you do as a volunteer?
Tina:
At the Reptile Centre my main responsibility consisted of animal husbandry, so maintaining a good environment for them. This mainly includes cleaning their spaces, preparing food, and ensuring the animals are in good health. The animals were handled professionally since I was taught what to do. But I would not recommend touching them if you have no experience. I also set up and executed an Instagram channel for the Centre, which I
was in charge of. So my task was to take high-quality images, edit them, post them and grow the community. At the Porpoise Conservation Society, my main priority is the upkeep of their social media, in particular Instagram. I am currently working on expanding their socials on TikTok and Twitter.
Anna:
I typically come there for about 2 hours and we sort the things that people donate. There is a room for shoes, toys, children's and adult clothing, hygiene products, etc. We usually work in groups of 3 and have a schedule to know who should work on which days. Unfortunately, I could not take photos because there were always many people around but this is somewhat how it looks inside.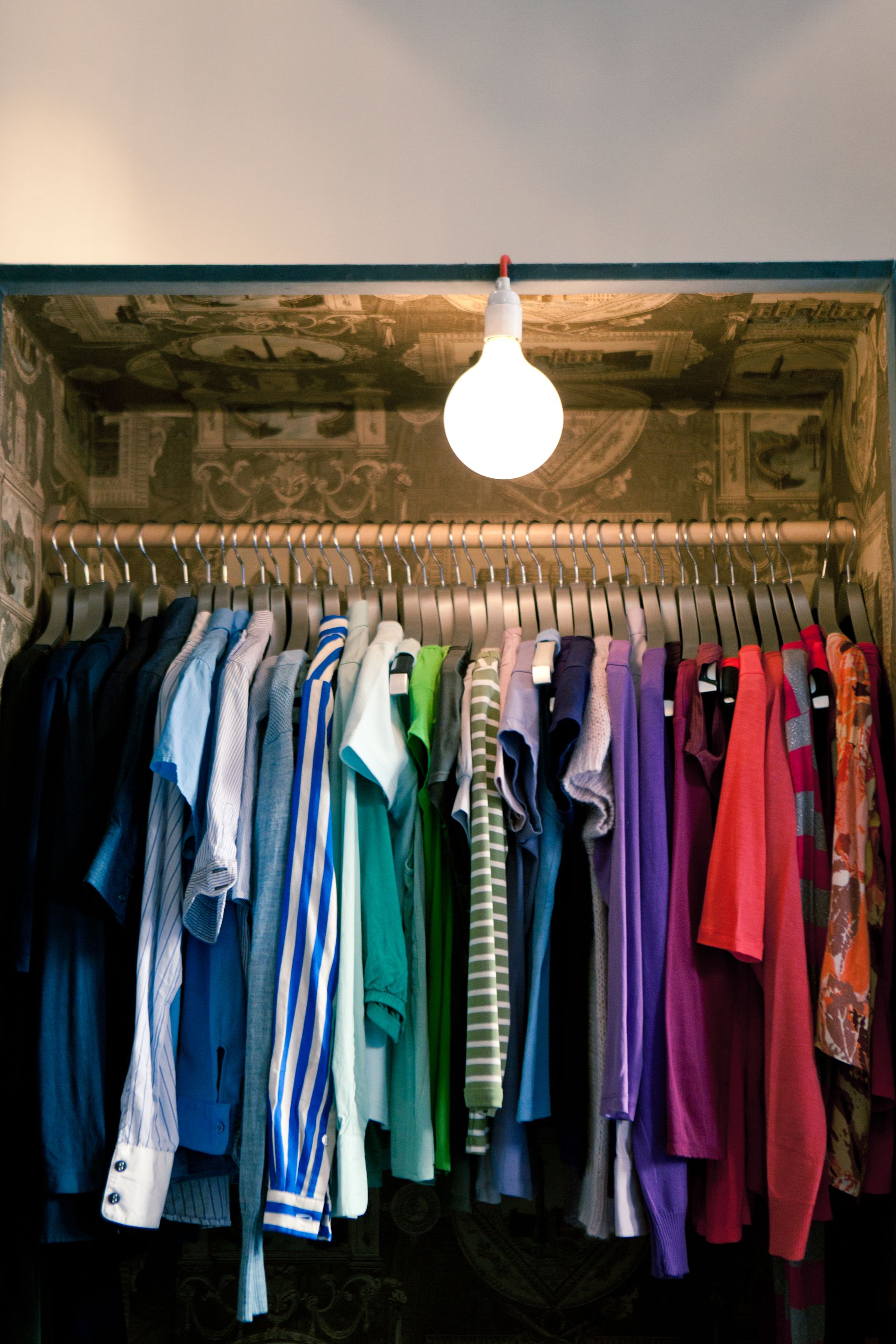 Best volunteering experience so far?
Tina
Reptile Centre: The close contact with very fascinating and rare animals was one of my favourite experiences by far! I had the amazing opportunity to work closely with exotic and endangered reptiles, amphibians, and mammals which was incredibly rewarding. My favourite moment was taking
care of newly hatched bearded dragon babies, they were super cute. Porpoise Conservation Society: My favourite moment so far was that one species of porpoise which we are trying to raise awareness for (the Vaquita) got publicity on the large international news channels, which increased public awareness a lot. Further, we recently added new super sustainable stickers to the Porpoise Shop, that was a nice moment as well.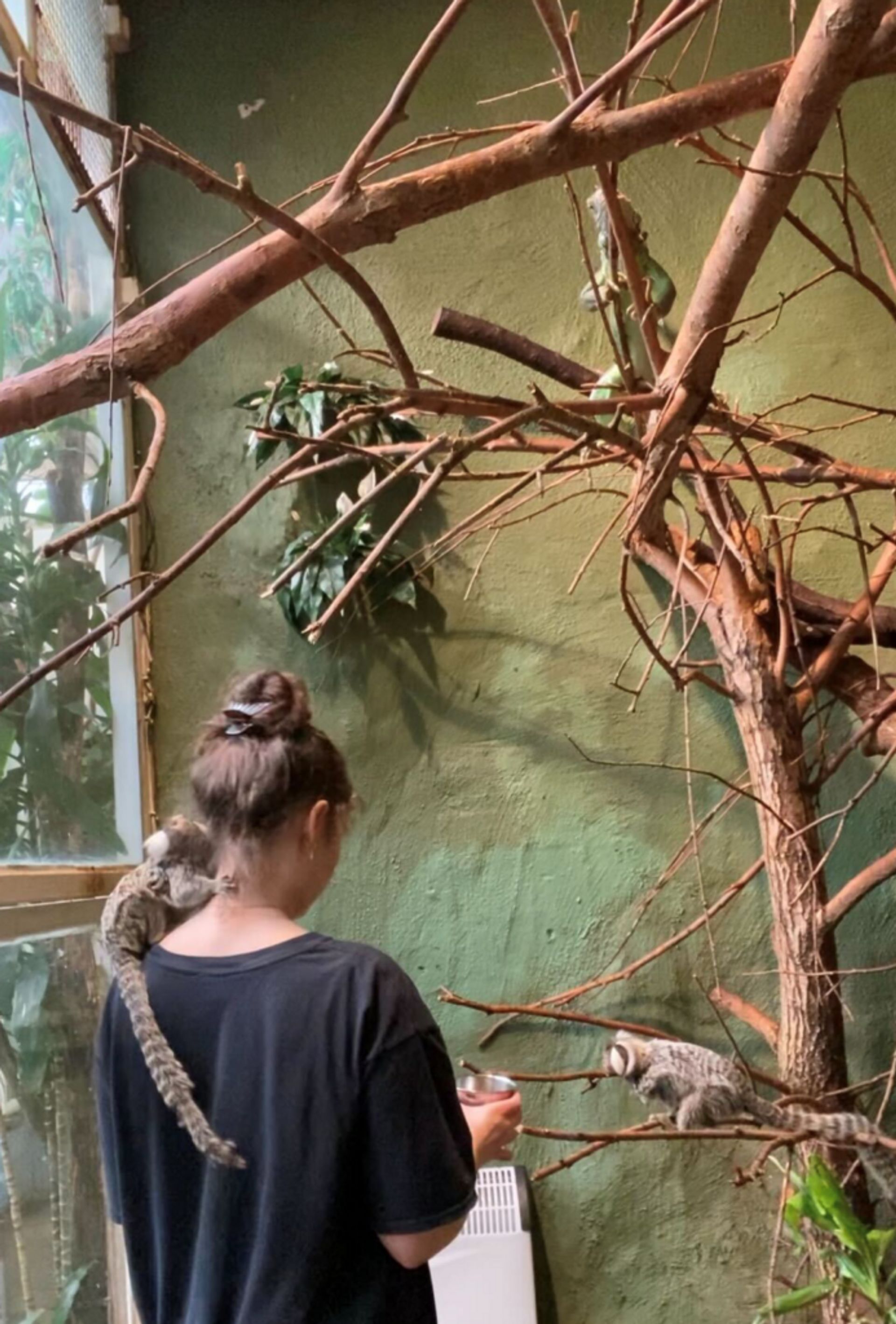 Anna:
I really enjoyed meeting new people and practicing my Swedish, even though I have been only learning it for a short time. And I also saw a couple of times that the Ukrainian refugees came to pick up some things and they really appreciated what we have been doing. That was very rewarding to see.
Final thoughts about volunteering
Tina:
Although I had a very bureaucracy-free process with my volunteer job, usually Sweden is very adamant about at least signing some kind of contract. Therefore being prepared to become legally involved and having a social security number ready might be quite important!
Further, there might be a language barrier for you when partaking in a volunteer job in Sweden – either learning some Swedish or making sure the job can be done in English is very important!
Anna:
My final advice would just be to give volunteering a try. There is an opportunity in every city or town, you just have to find it and not be afraid to get in touch with people. And you never know, it may lead to something more. I have a friend who started casually volunteering at a Museum of Arts and now she has a part-time job there creating art exhibitions! How cool is that?