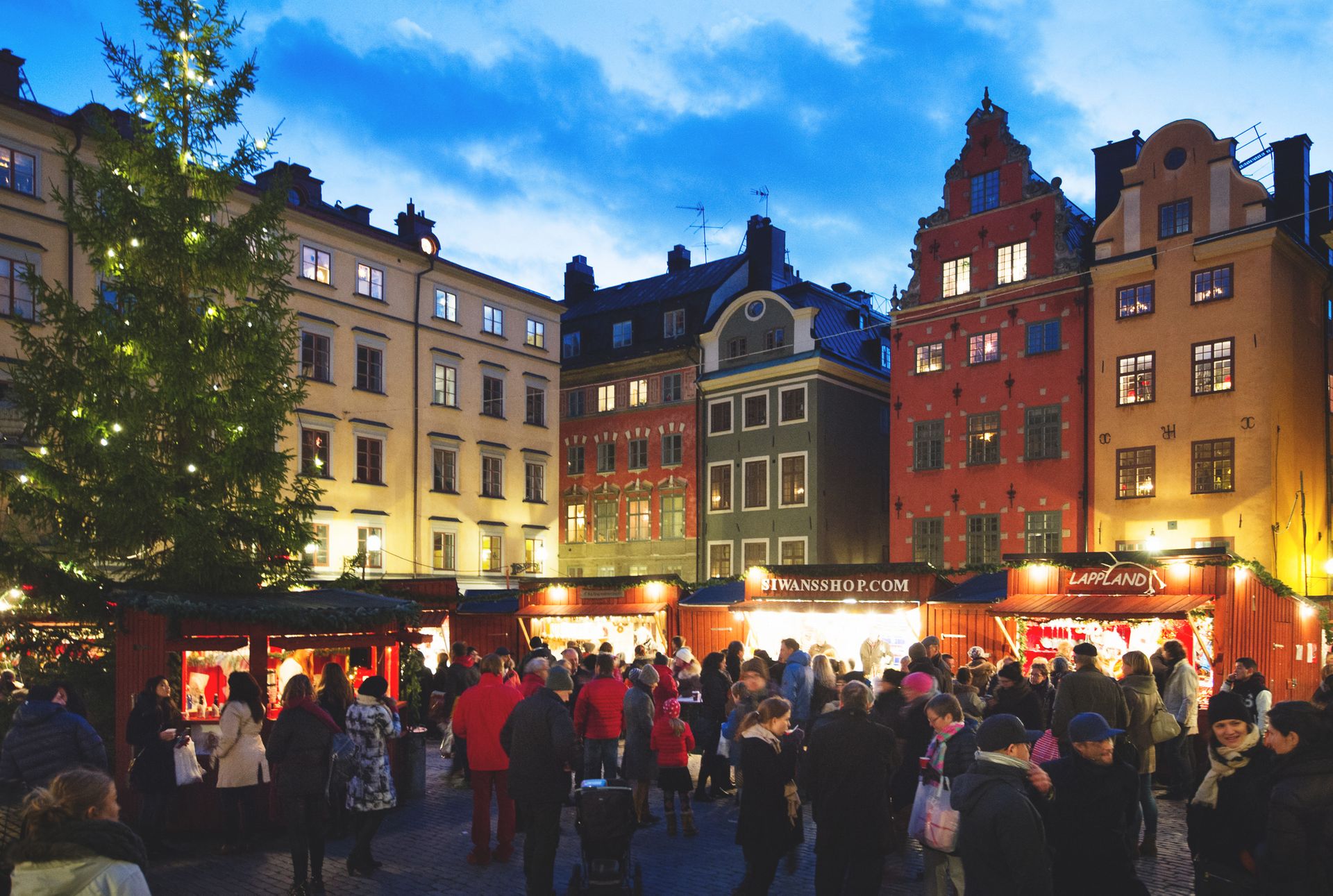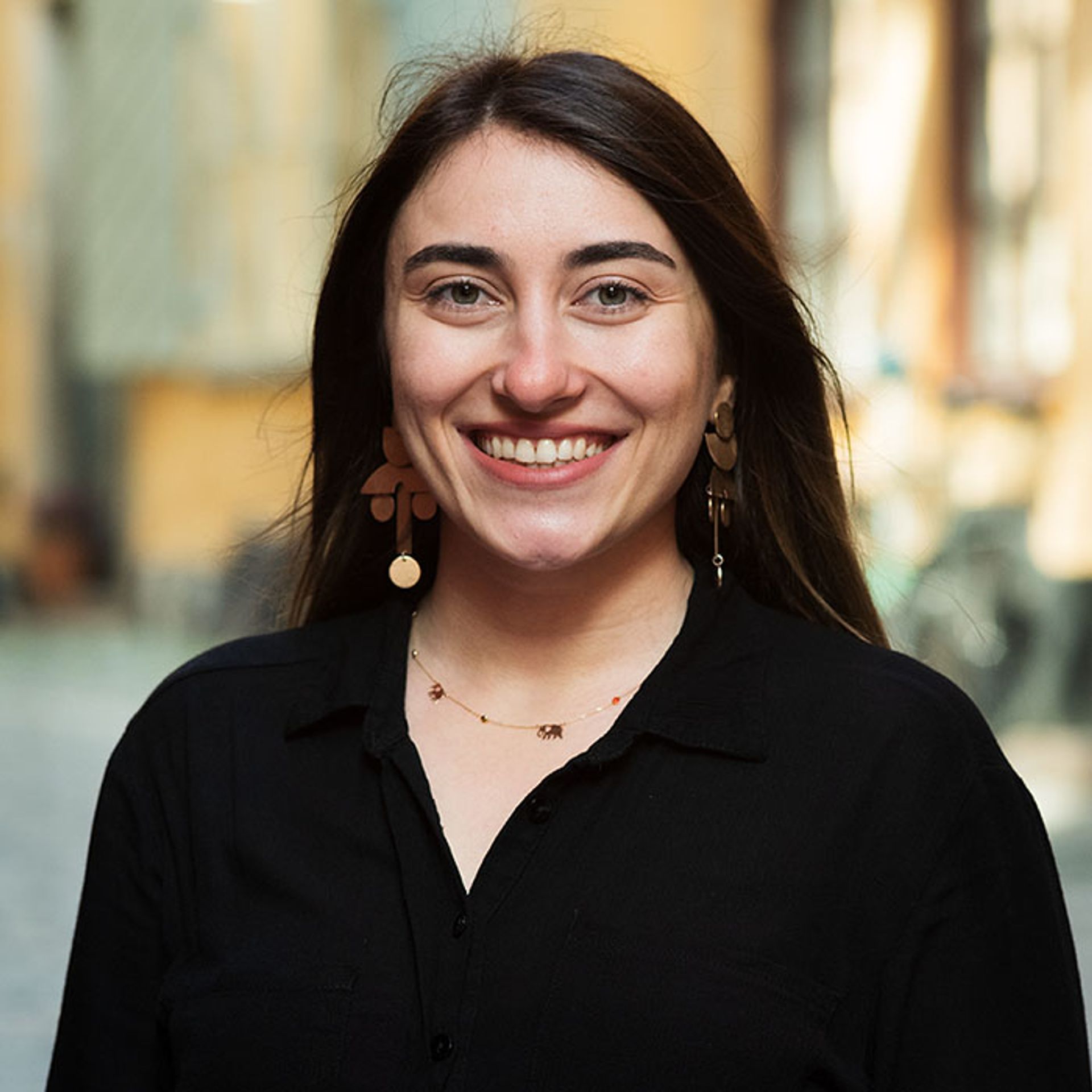 Written by Hazal
29 Dec 2019
Beautiful, historic streets and colorful houses of Gamla Stan, stunning views, amazing museums, arty metro stations, great food, cozy cafes, shops, restaurants, and fun activities! Stockholm has been an absolute life-saver whenever I need a weekend getaway from my small city.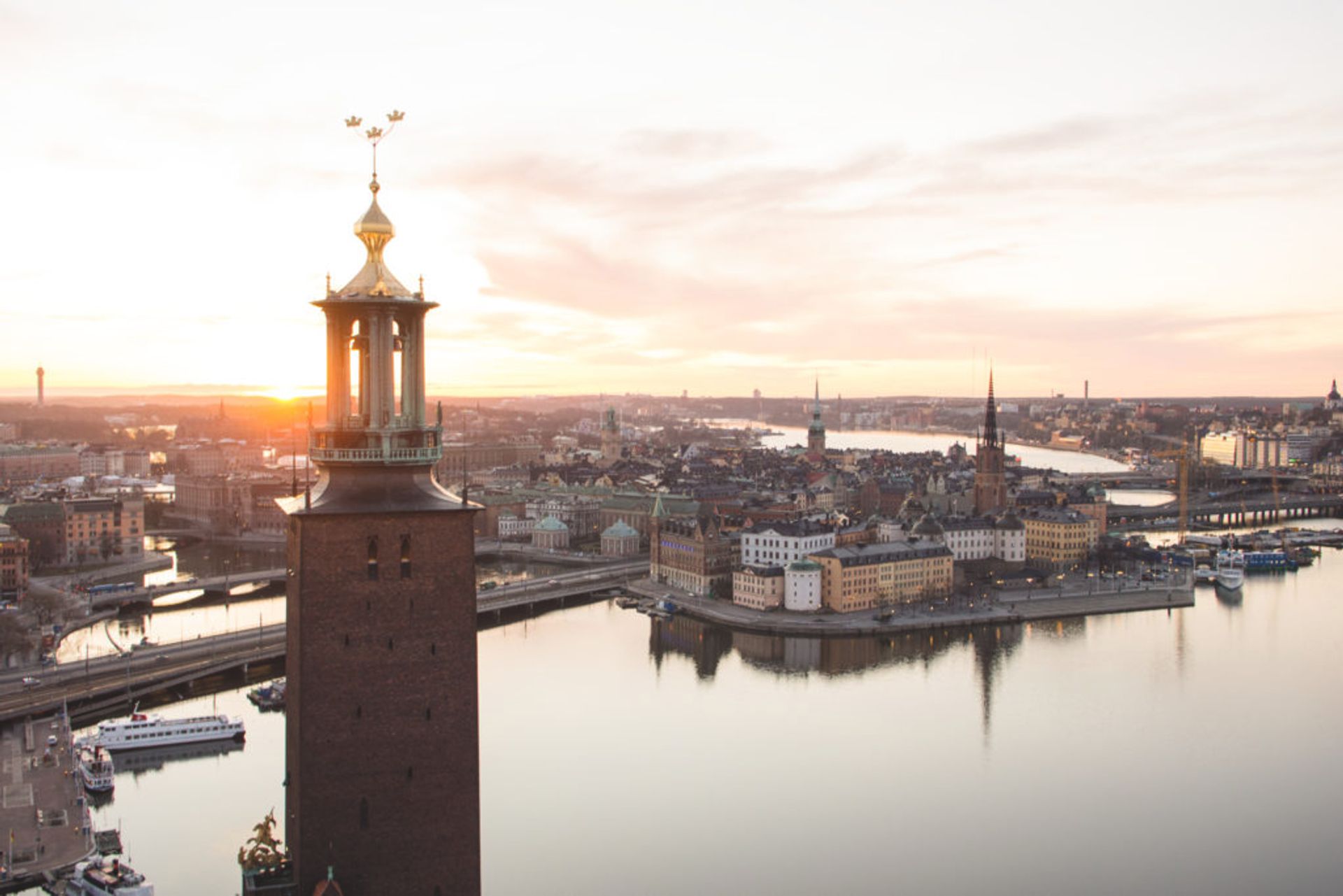 Stockholm, the capital and largest city of Sweden is made up of 14 islands and located in where Lake Mälaren flows into the Baltic Sea. Besides its wonderful sights, the city has something to offer for everyone! In other words, there are plenty of things to do & see in Stockholm. In this post, I'll tell you my top 4 Stockholm experiences;
1. See Stockholm's Metro Art
Firstly, it is quite easy to navigate your way in Stockholm. It is very organized city I would say. The city has a great public transport system that includes buses, trams, ferries and metro. You can also bike, drive, or just walk around. But, what is so unique about this city? Without a doubt, Stockholm's underground metro art is one of the coolest things to see!  One hundred colorful and arty metro stations become one of the longest art exhibitions in the world. Truly, it is one of the most surreal things I've ever seen.
Check out Raeed's amazing video to see what is like to visit for Stockholm's metro art.
Pretty impressive, isn't it? So, here are the best metro stations to visit in Stockholm:
T-Centralen
Fridhemsplan
Stadion
Kungsträdgården
Tekniska Högskolan
Rådhuset
Thorildsplan
Solna Centrum
Hötorget
Citybanan – Odenplan
Believe me, traveling by metro was never this much fun!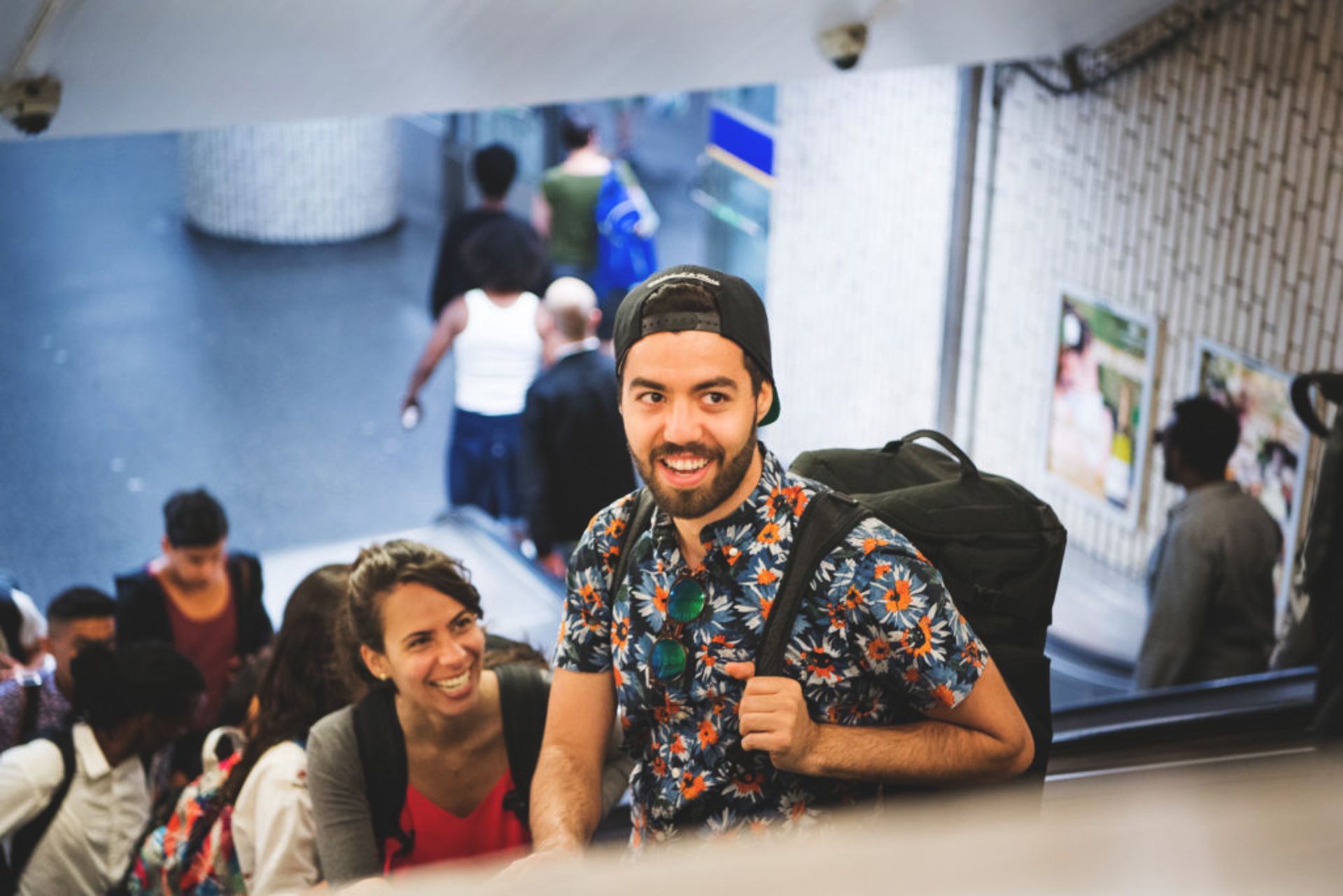 2. Visit Fotografiska Museet
Photography is my biggest passion. Fotografiska Museet is one of the best places to visit in Stockholm if you love photography. In fact, even if you are not a photography lover it is worth a visit. The Swedish Museum of Photography is a truly one of a kind gem. It is located in the Södermalm district.
Basically, it is a photography museum -mainly for contemporary photography. However, it's not  just a 'museum'. It features several photography works of various artists from all over the world. The museum doesn't have a collection of its own. Exhibitions change periodically. Each floor has curated exhibitions with different themes. I've visited Fotografiska three times and just can't get enough of it! Besides ongoing photography exhibitions, the museum offers event spaces, meeting place, museum shop, and a wonderful top floor cafe. Check out Fotograpfiska's website ↗️ to find out current exhibitions and events.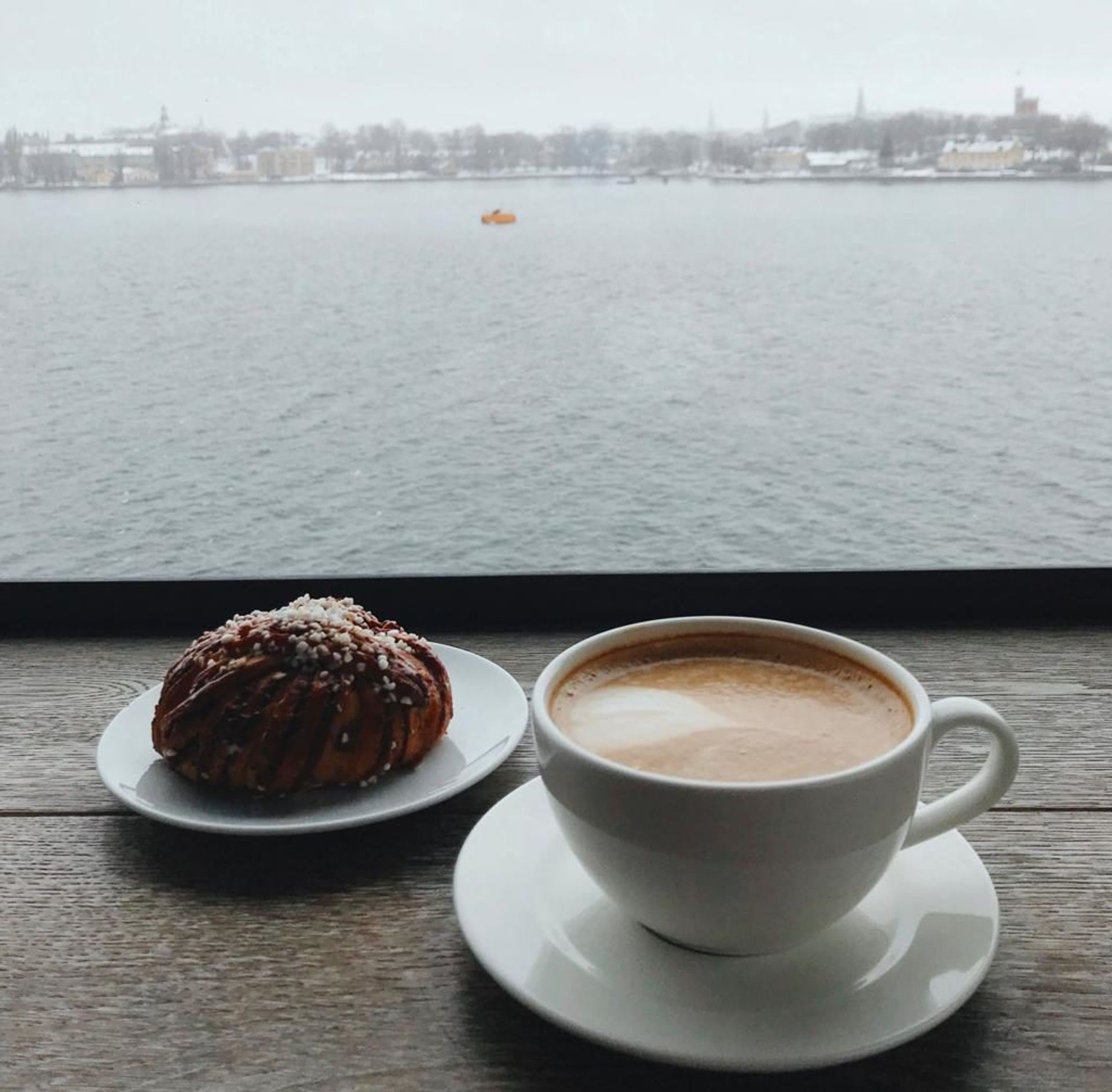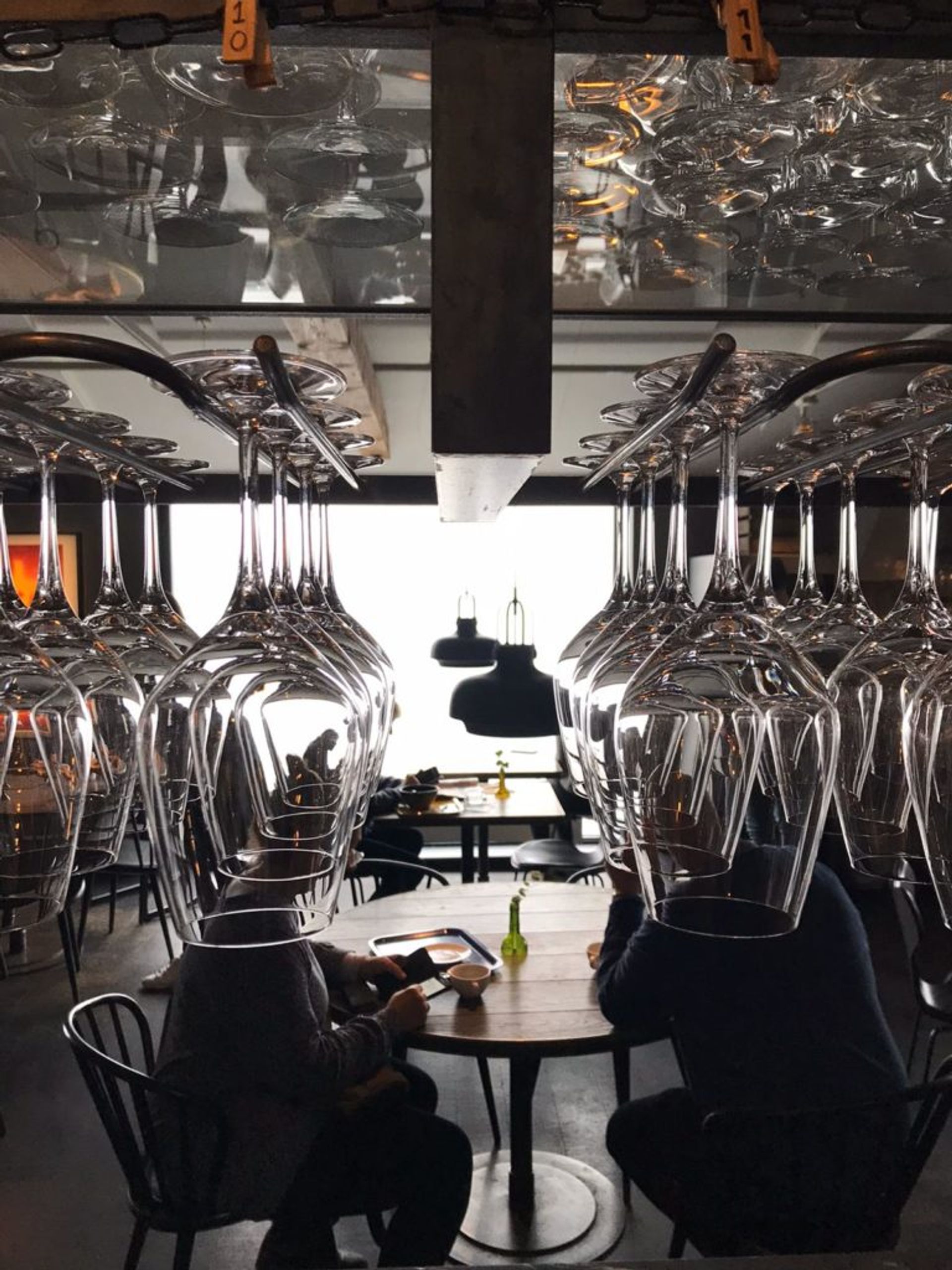 Don't miss the opportunity to dine or have a fika in the top floor cafe with the most beautiful view of Stockholm.
3. Enjoy the Swedish Sauna
Going to the sauna is a very popular activity in Sweden. And I am a huge fan of it! Obviously, I am not the only one. Emma wrote a great blog post about the beauty of the Swedish sauna. Honestly, it is a great way to relax, unwind and relieve the stress. It just feels so good! Moreover, it helps to strengthen the immune system and stay healthier!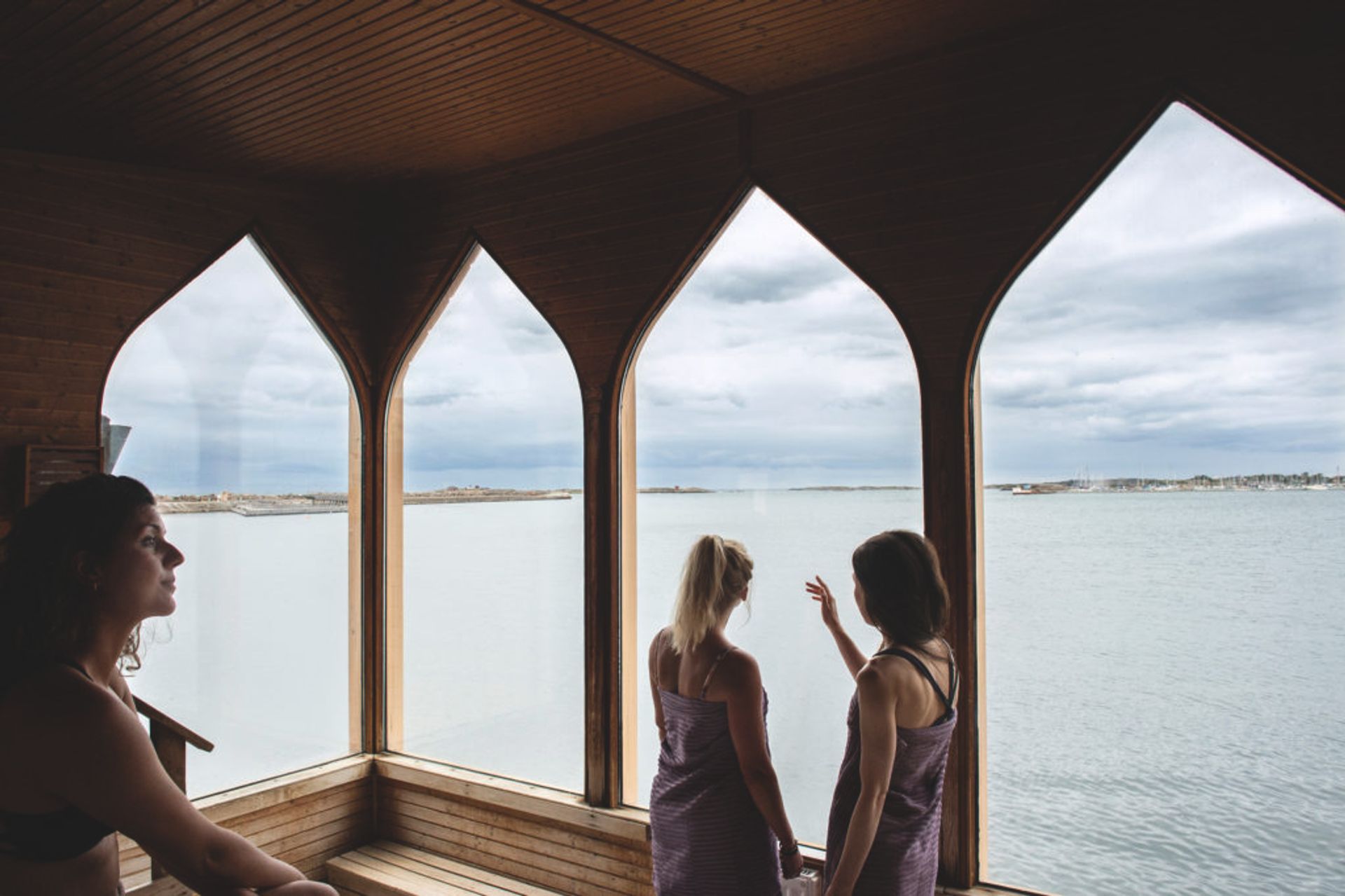 Saunas are basically small rooms designed for having dry or wet heat sessions. Due to the heat of sauna, our body temperature rises. As a result, the sauna helps our body to remove toxins through sweat. Swedish bathing experience usually includes jumping into cold water even though it's winter! Just like my fellow digital ambassadors dipped in the ocean!
So far, Sturebadet in Stockholm is my favourite spa facility -but is a bit pricey for those living on a student budget like me. I've paid SEK 595 which was a regular price from Monday to Thursday includes an entrance to the Sturebadet with pool, saunas, hydromassage bath, group fitness, gym and cardio. Weekdays tend to be cheaper than weekends and public holidays. Also the place is more in demand and crowded on weekends.  It is located in the city center and once you step into the calming atmosphere of the building you feel like you are far away from the chaos of the city.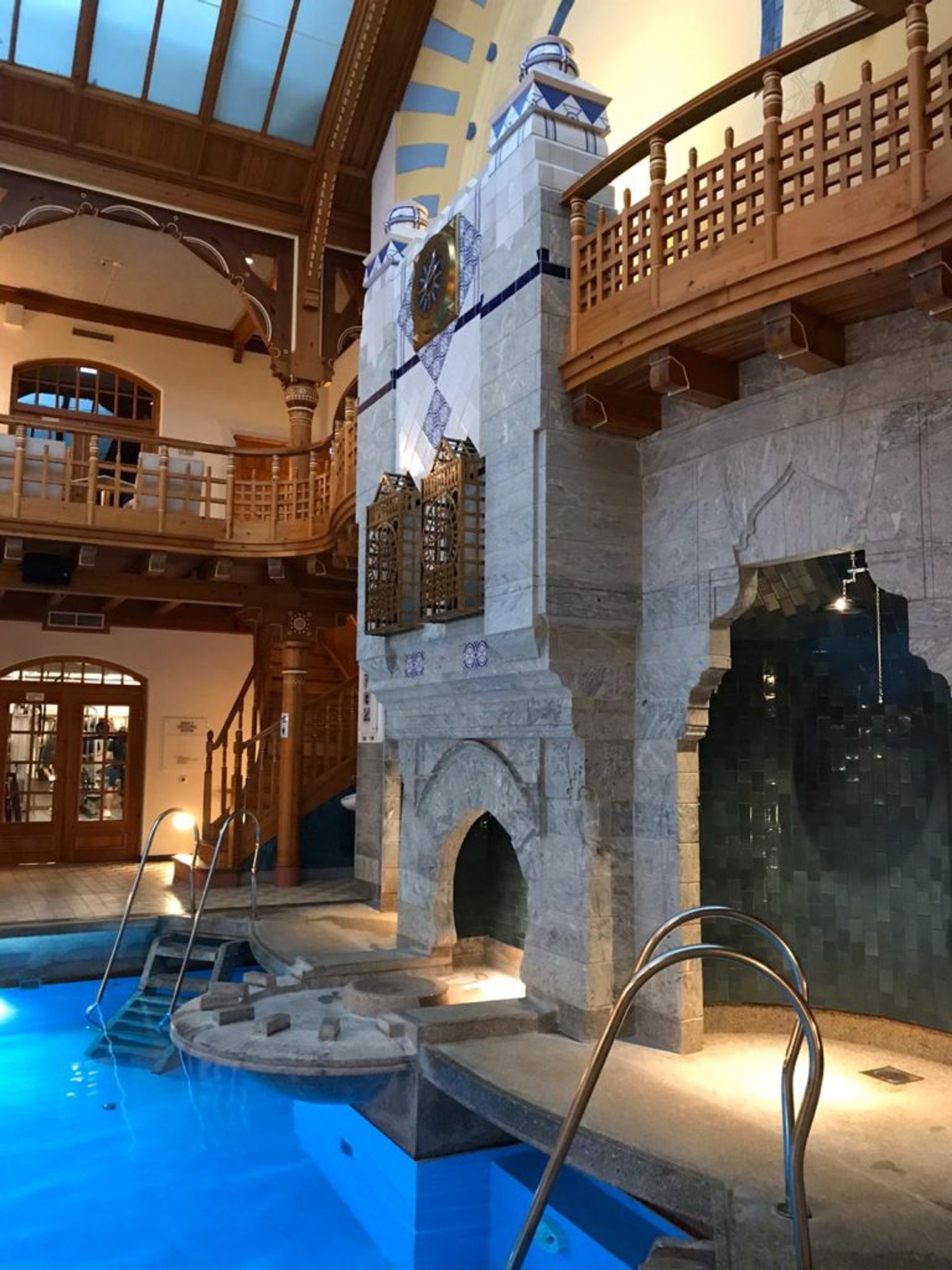 4. Eat at Herman's Vegan Restaurant
As some of you may remember, I wrote a vegan & vegetarian guide for Sweden. As time has gone by, I have become more interested in vegan & vegetarian diet. It is delicious, healthy and tasty. Hermans Restaurant in Stockholm is an incredible veggie heaven! They offer plant-based foods such as lasagna, roasted vegetables, fragrant rice, bulgur, variety of salads, home-baked breads, soup and more. It is a self-served buffet, which means you will enjoy all you can eat. Last but not the least, the restaurant has a cozy garden with a stunning city view.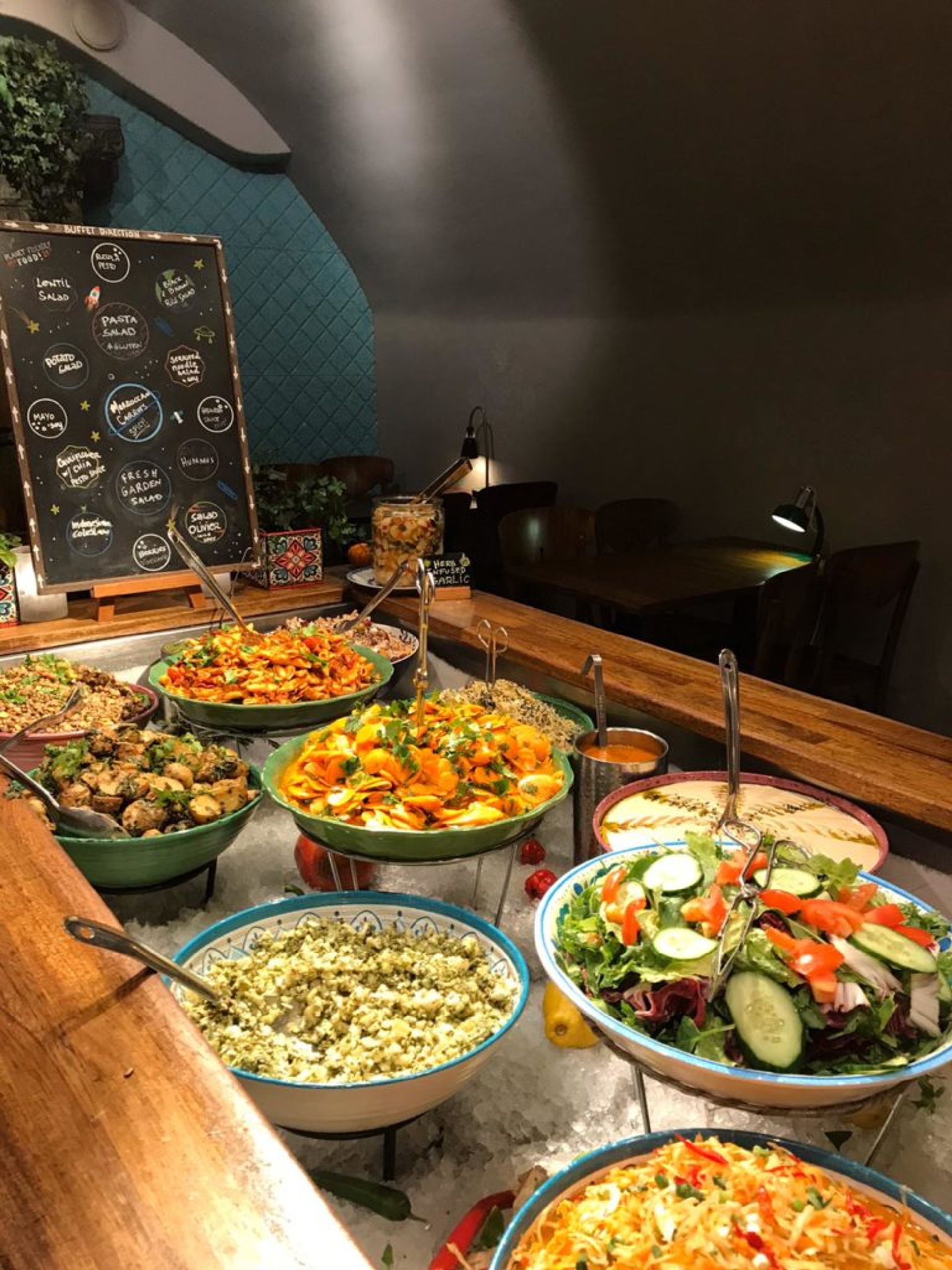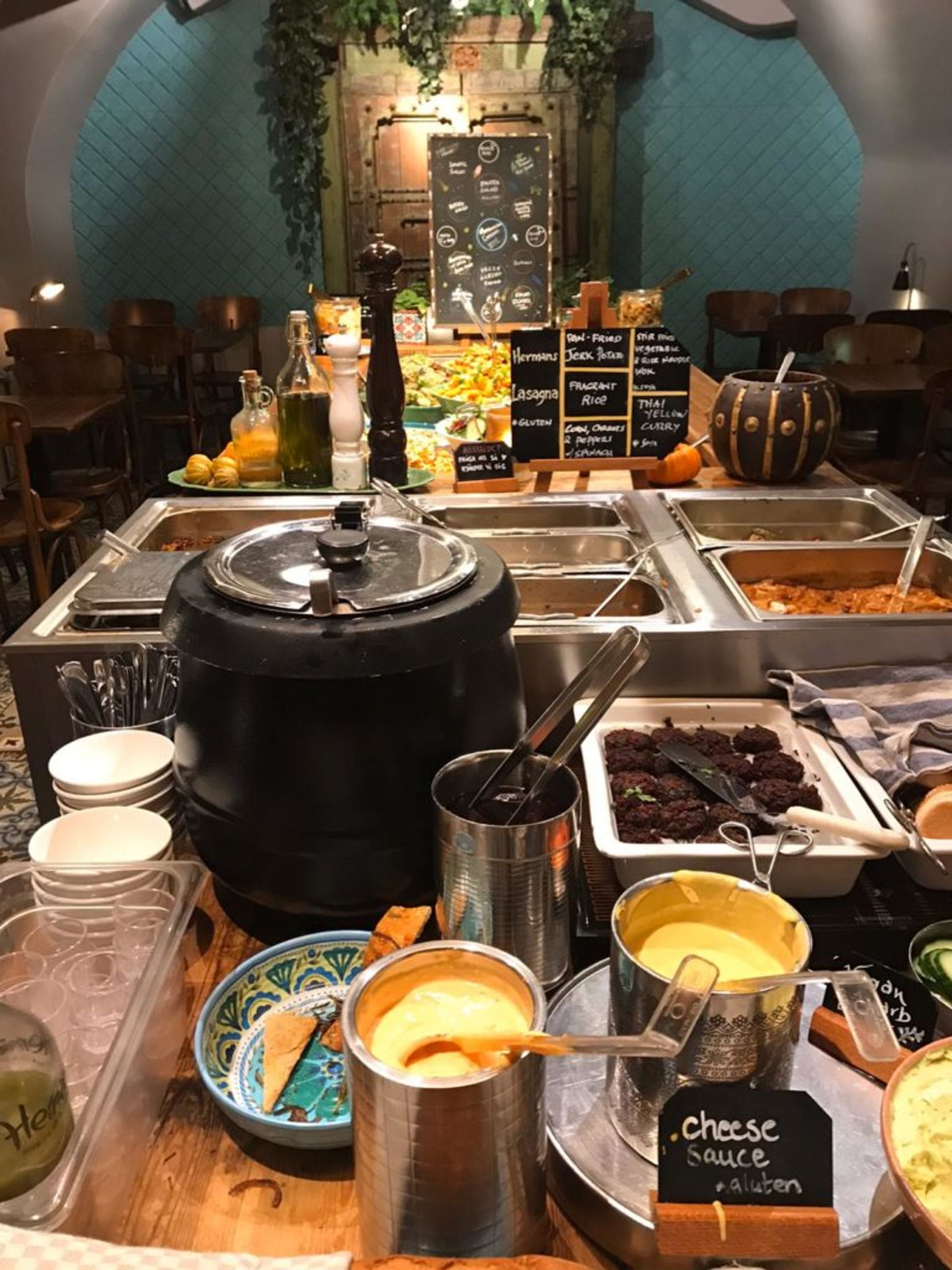 Are you planning to visit Stockholm? What are your favourite places in the city? I would be glad to hear it! Let me know in the comments.