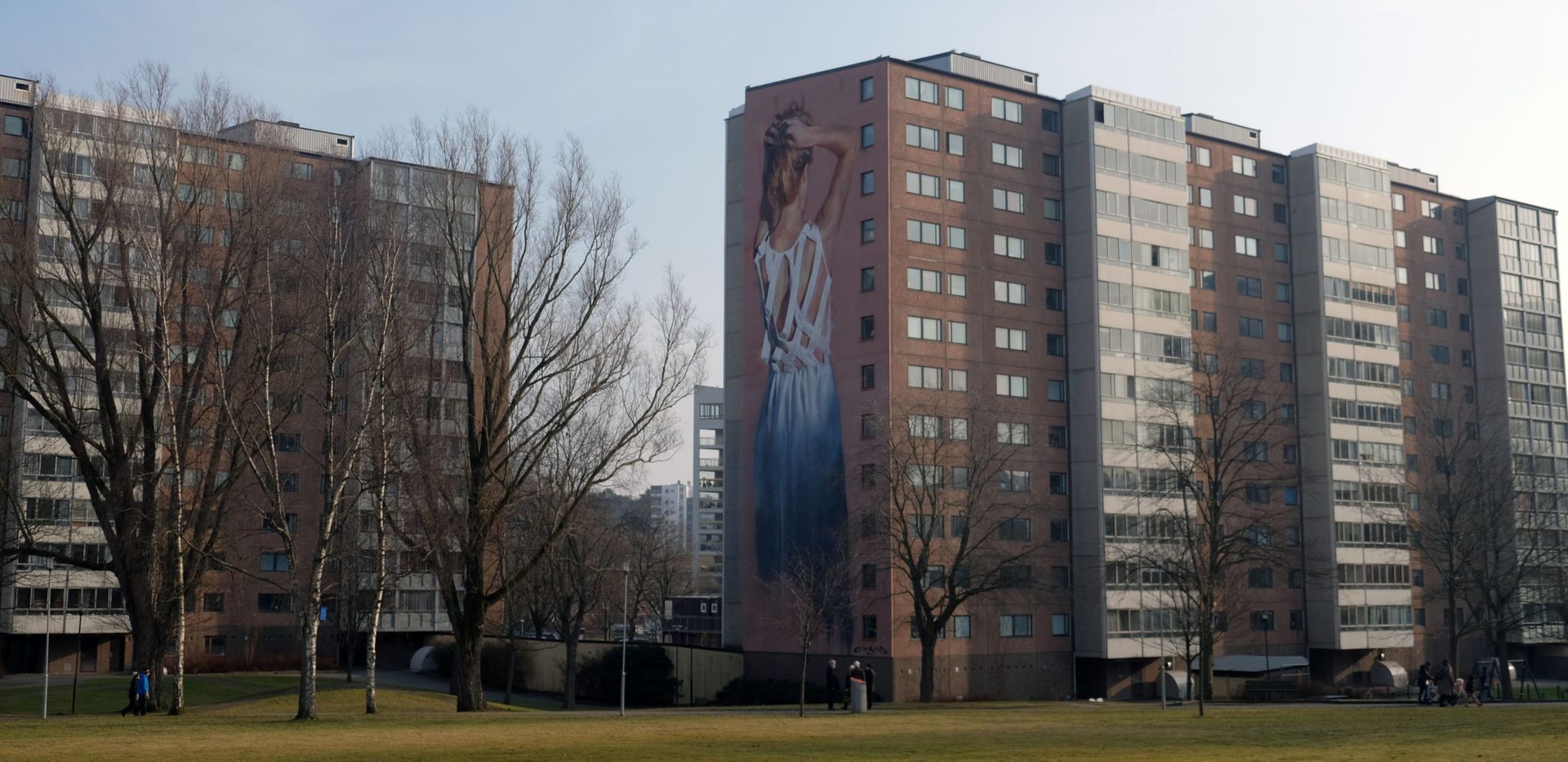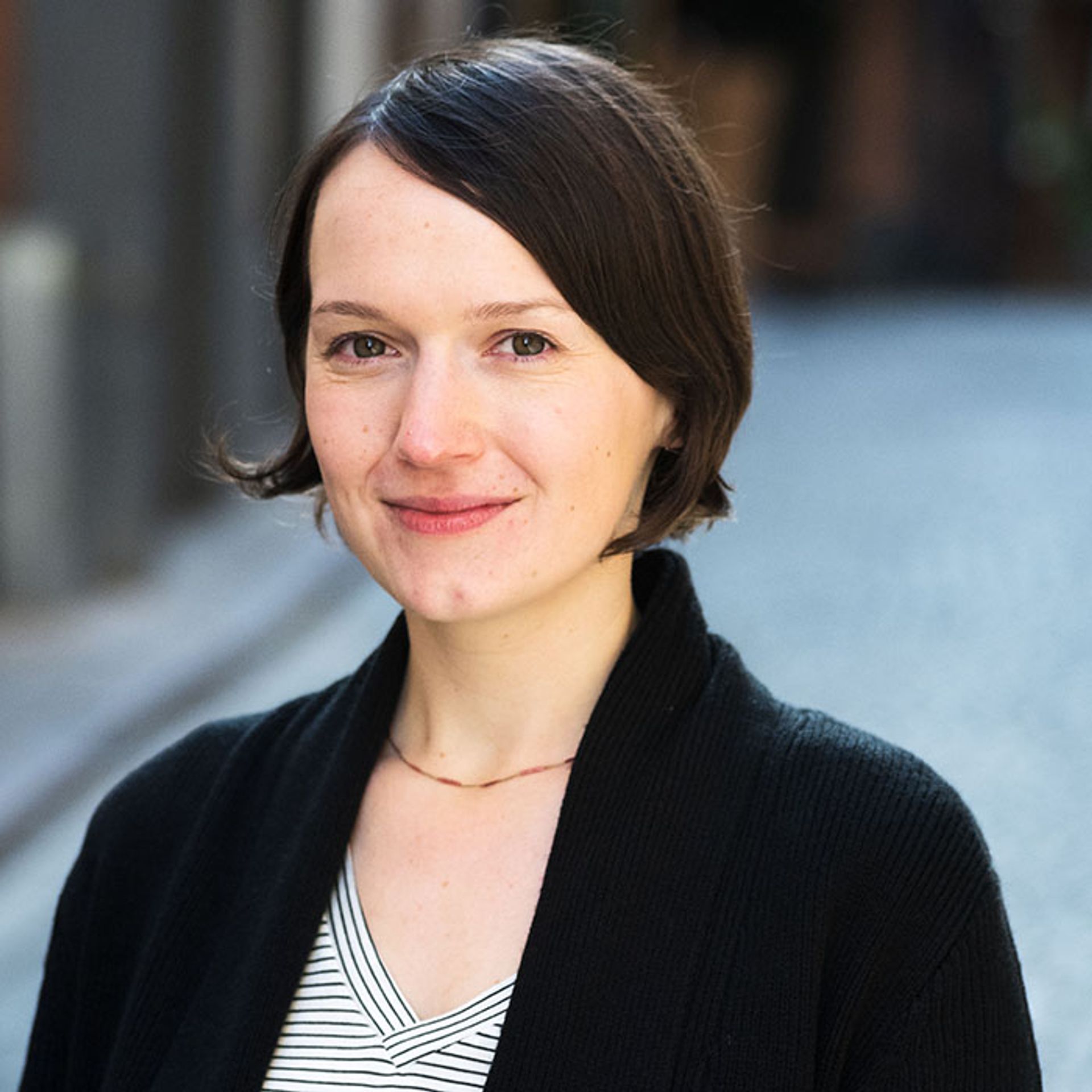 If you've read some of my previous blogposts, you might know that I've moved house a few times since I came to live in Sweden. While this was frustrating at times, on the positive side it has allowed me to explore every part of the city! In this post, I'll share some photographs of the different parts of Gothenburg I've lived in and visited, and my likes and dislikes about the areas.
North
Areas include: Hisings Backa, Lindholmen, Biskopsgården
Some places to visit: Keillers Park, Hisings Park, Frihamnen sauna
Hisingen is technically an island- the fifth-largest in Sweden – though it doesn't really feel very island-y when you live there. It feels like an extension of the city, and I think of it as 'north of the river' rather than an island in its own right.
Likes: Well-connected to the city centre by bus, some forests and parks nearby to walk in, a nice view of the city from Keillers Park, and close(ish) to Ikea!  The North is Nice!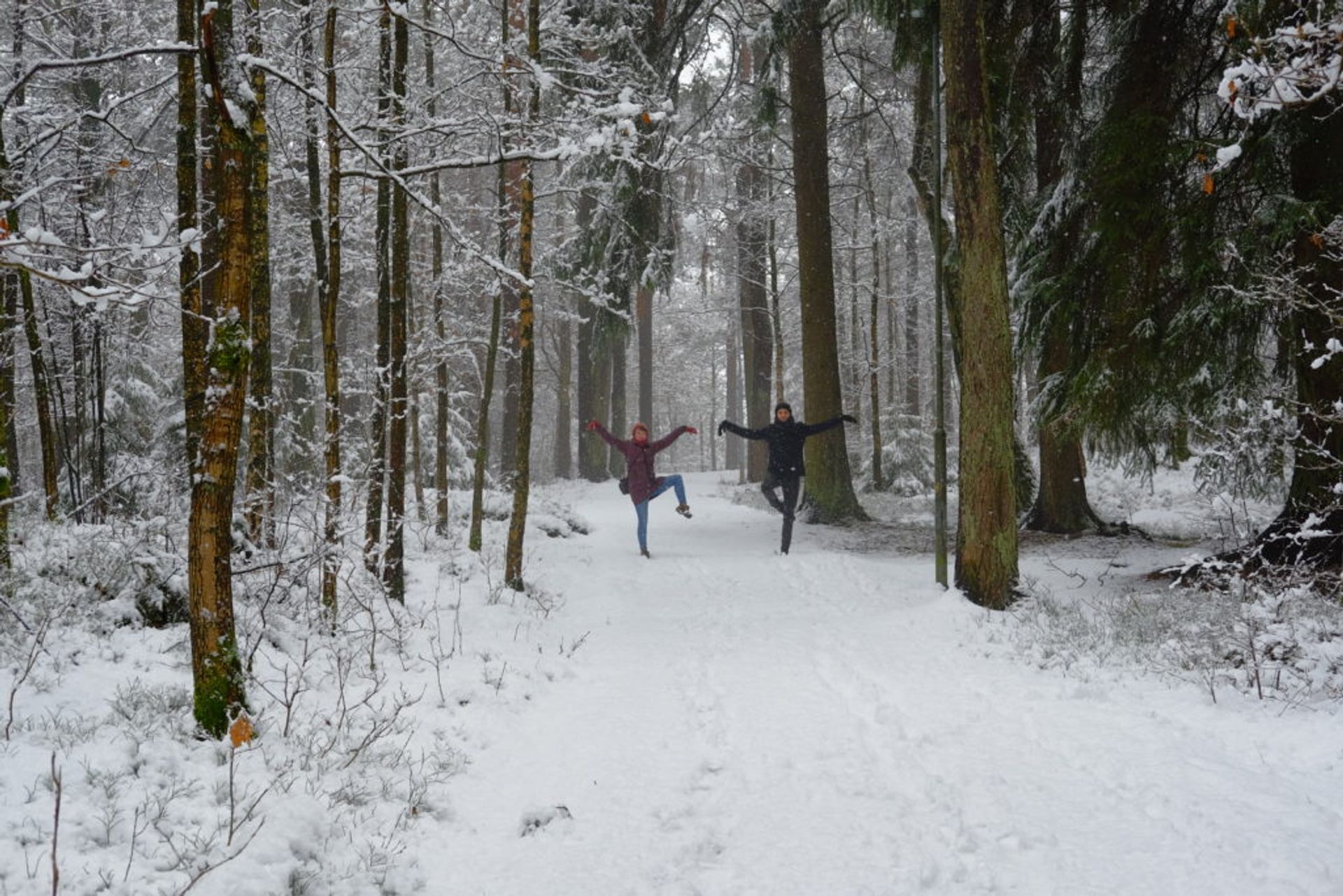 Dislikes: The specific area I lived in, Hisings Backa, was only 20 minutes by bus from the city but somehow it felt like it was further! There was not a lot to do in the area – no restaurants or bars, and the closest supermarket was Netto – okay for basic items, but a bit limited for fresh fruit and vegetables. But this is very specific to the area I lived, and not all parts of Hisingen are like this!
For example, a couple of my friends live north of the river and they really like the area – there are small galleries and arts events, as well as nice bars and restaurants. Other friends live in student housing in Lindholmen – the apartment is lovely, and it's quick and easy to take a ferry from the north side of the river to the city centre on the other side.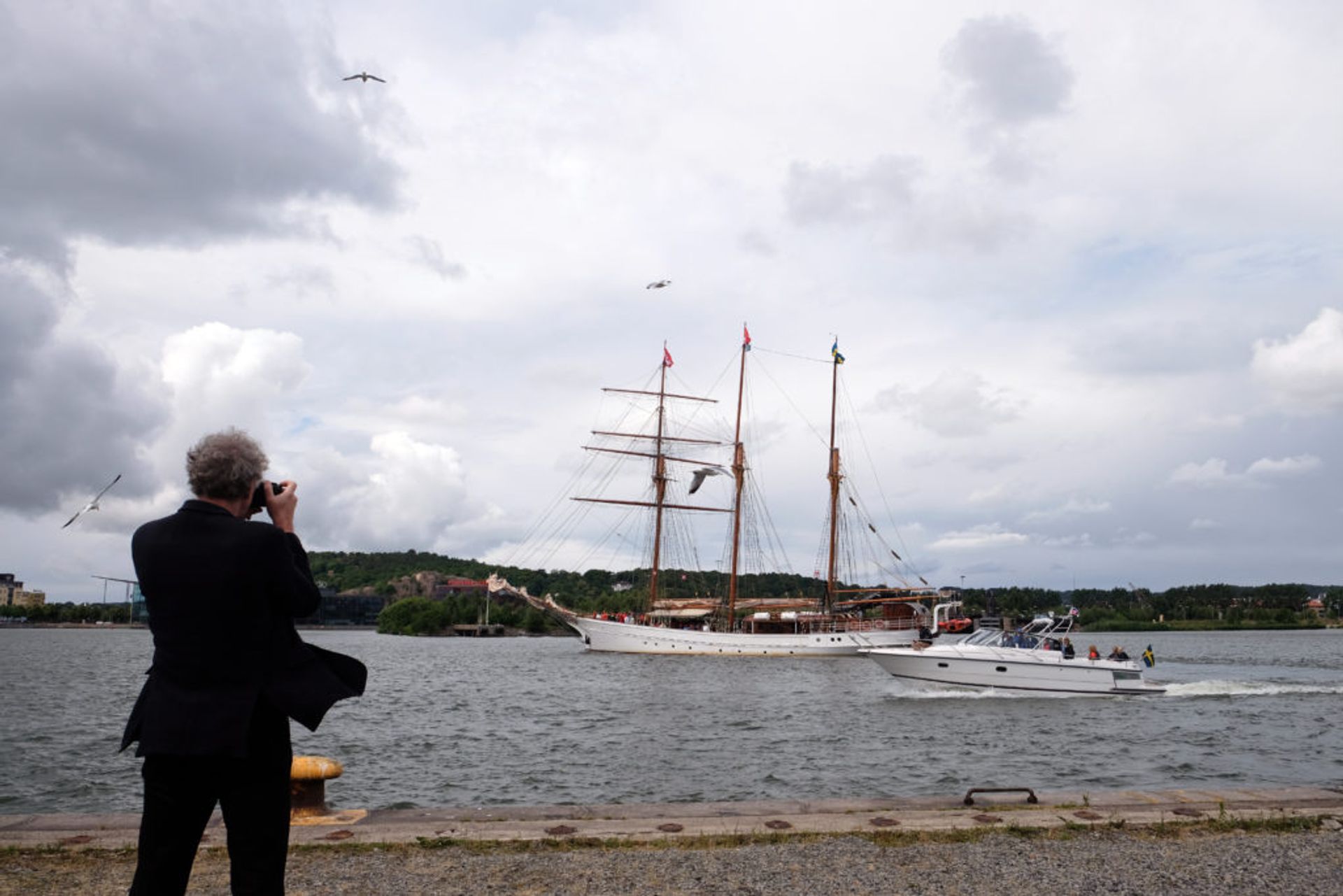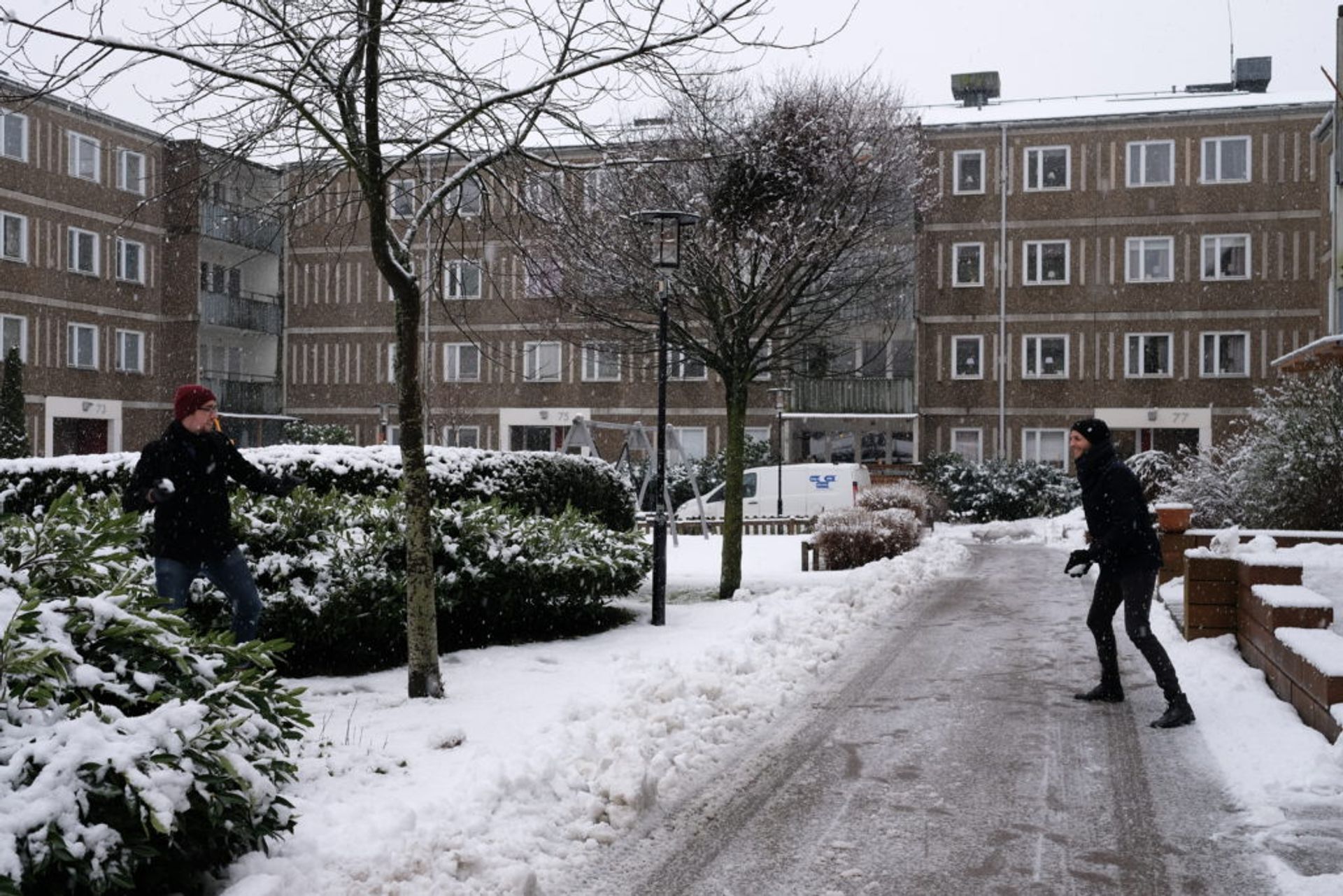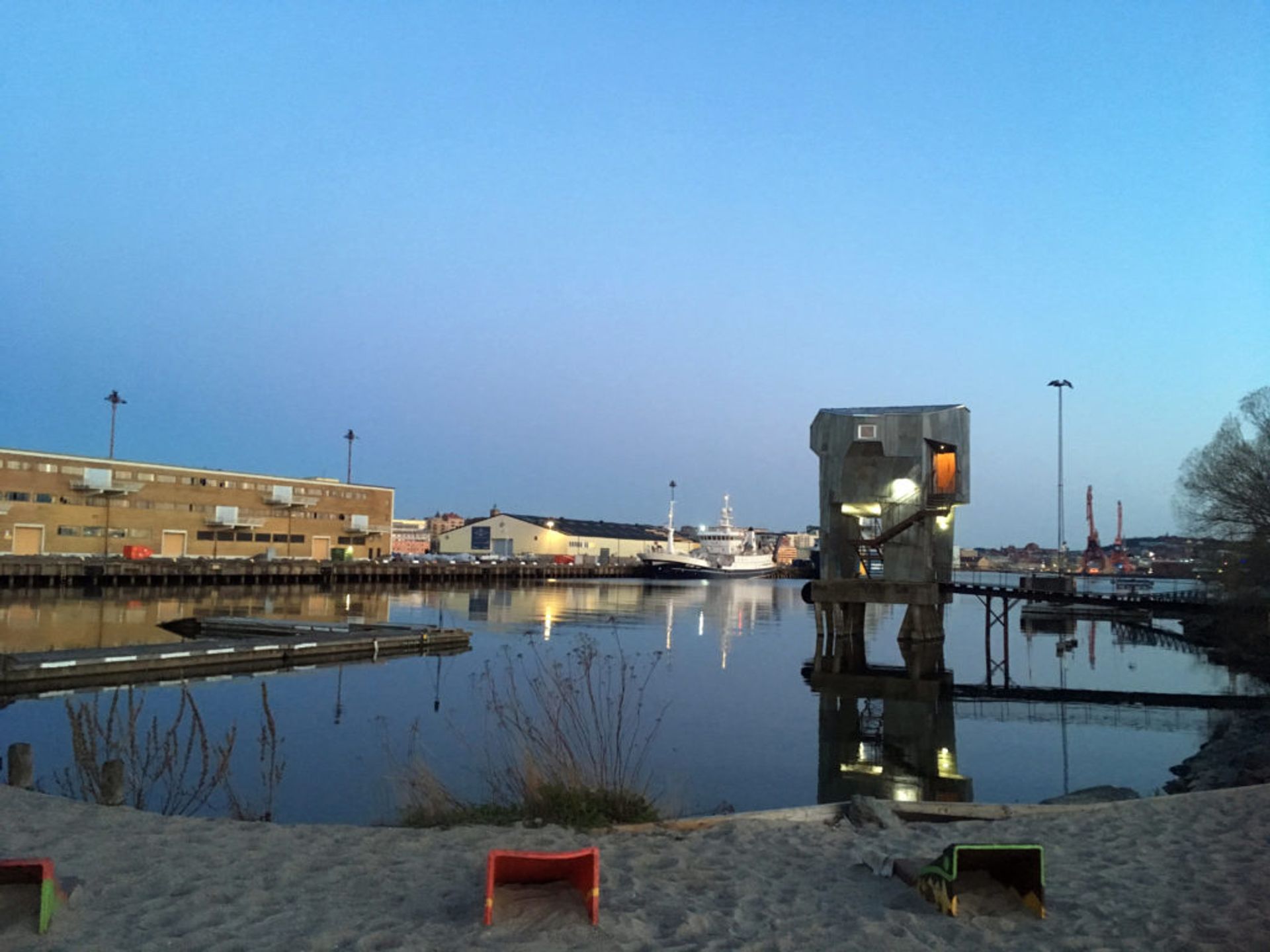 East
Areas include: Gamlestaden, Olskroken, Kviberg, Kalltorp

Some places to visit: Härlanda Tjärns Badplats and Delsjön lakes, a good view over the city from Redbergsparken
I lived in an apartment in the Olskroken area for a few months, and I really loved it there! While there aren't many 'sights' in this area, the mixture of old and new buildings made it nice to just walk around, exploring the area on foot.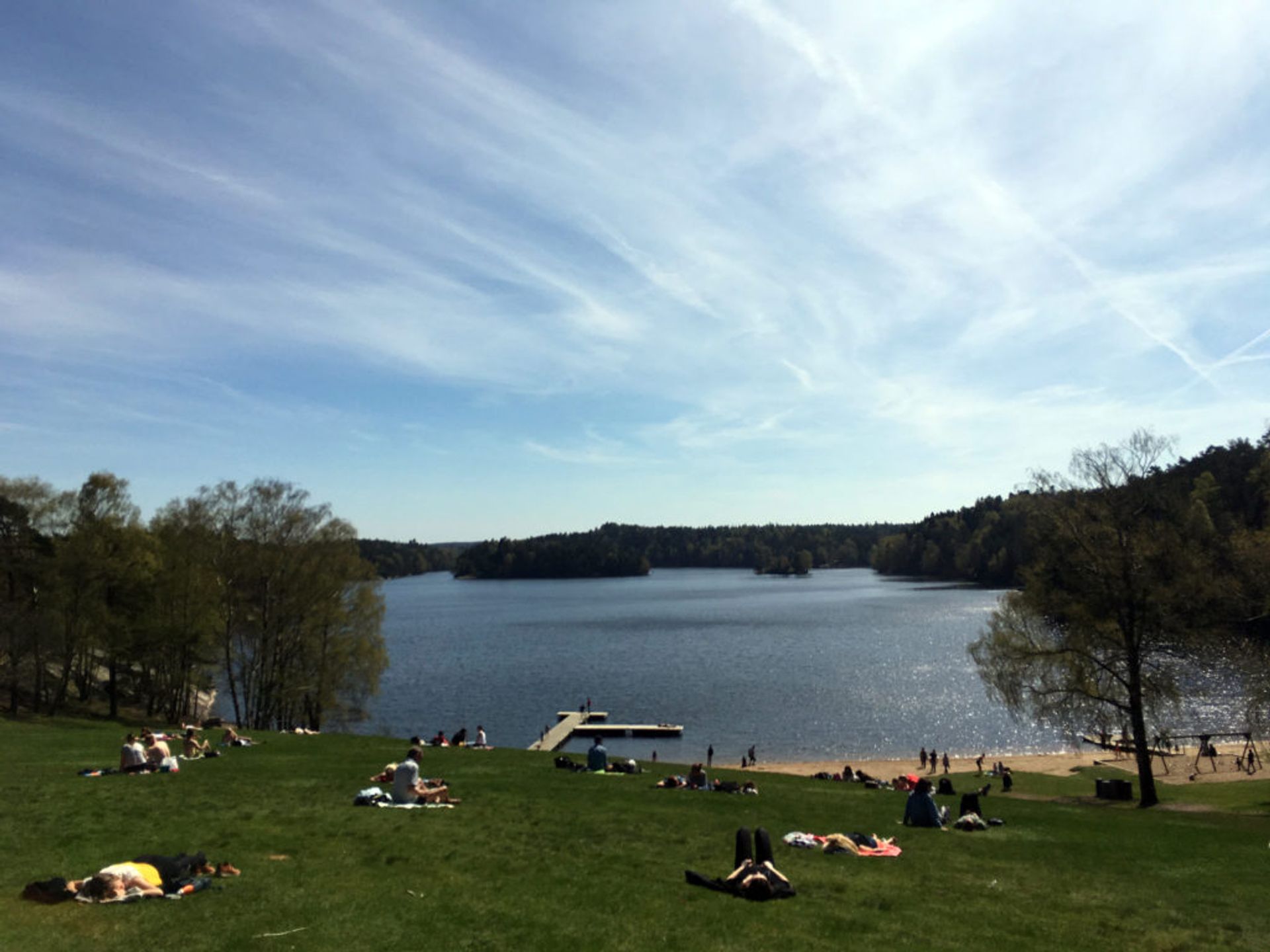 Likes: Quite lively with some bars and restaurants nearby, convenient shops, and you can cycle to Härlanda Tjärns lake for a swim and a bbq in about 25 minutes!
Dislikes: I really can't think of any. I'm a big fan of this part of town!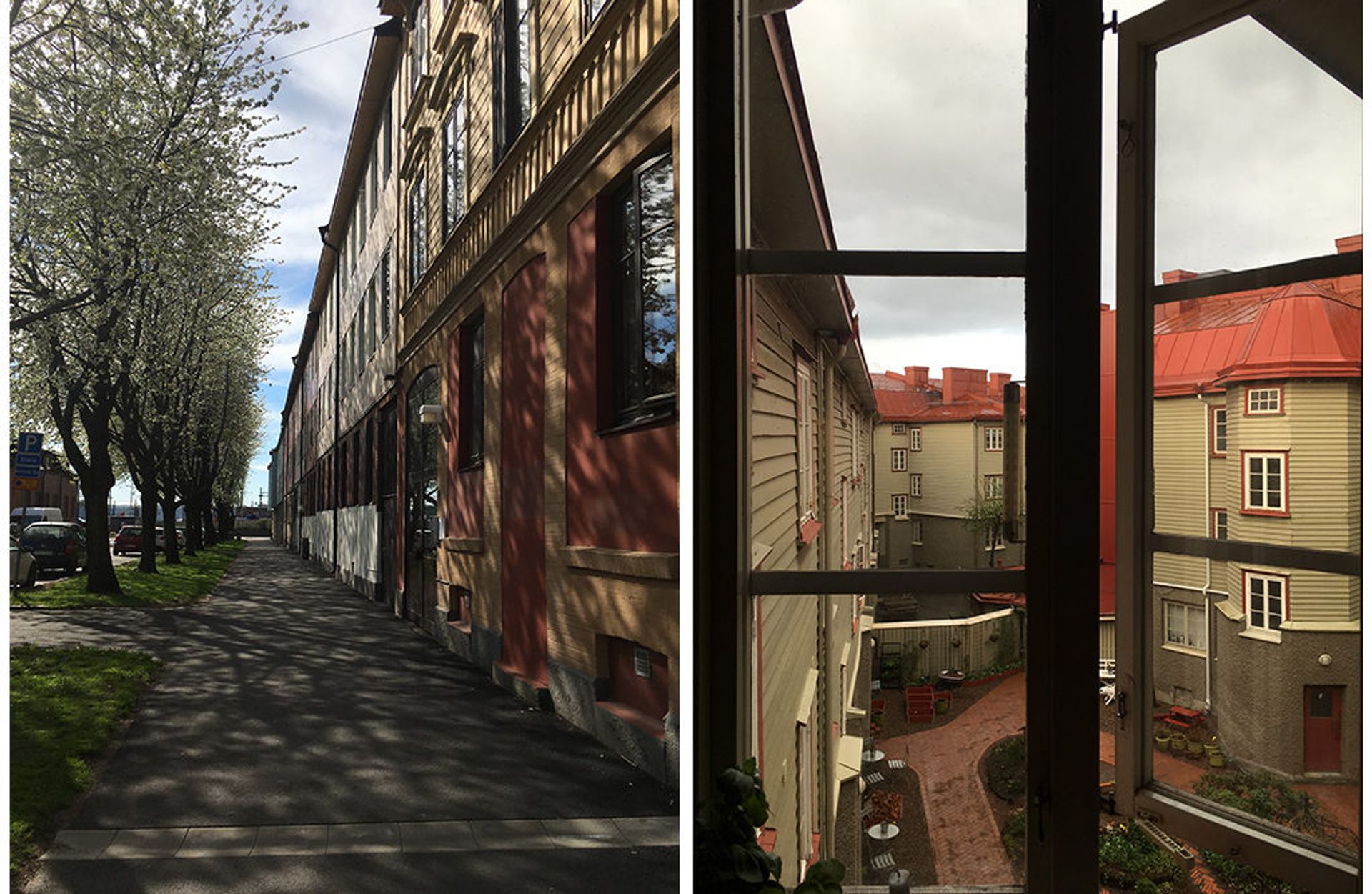 (Note: the Gamlestaden ('Old Town') area of Gothenburg is very different from Stockholm's Gamlestaden. The Gothenburg version is still interesting and there are some older buildings, but my impression is that it's generally more modern and industrial than Stockholm's very picturesque, historic Gamelstaden.)
South
Areas include: Mölndal
Some places to visit: Kvarnbyn, Mölndal City Museum, a lot of lakes and nature
 Mölndal is in the southernmost part of Gothenburg. I haven't lived there yet, but with Gothenburg's housing situation in constant flux, there's a good chance I will have by the end of my studies! And if I did live in Mölndal, I wouldn't mind at all as it has a lot of charm. I visited Mölndal during winter when the waterfall that runs between the old factory buildings in the town was partly frozen. The Mölndal Museum is also lovely!
Likes: Quiet part of town, a lot of character, beautiful lakes nearby.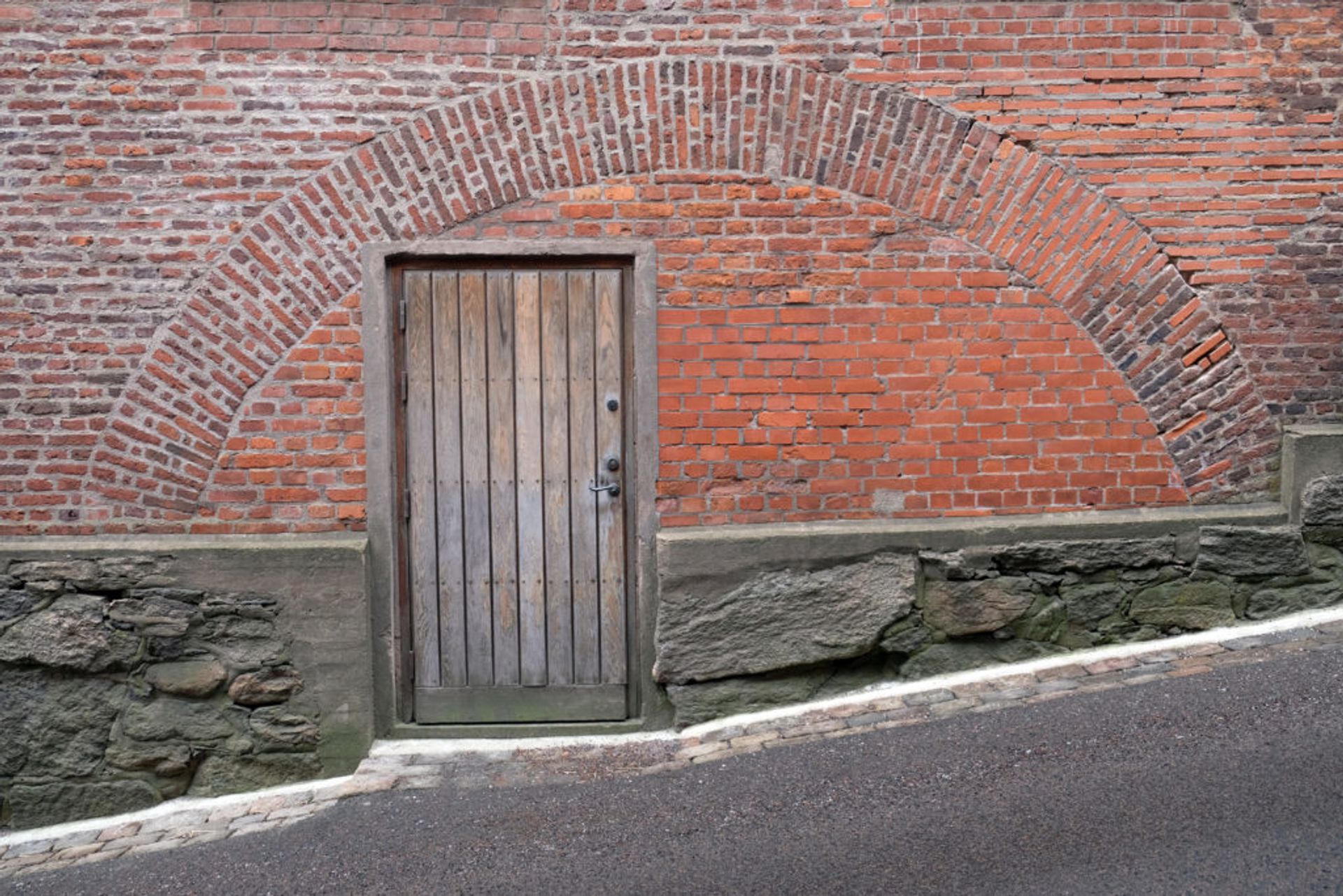 Dislikes: Maybe TOO quiet, it costs a bit extra to go there on public transport with your travel card, I'm not sure that many students are living there.
West
Areas include: Majorna, Högsbo, Frölunda
Some places to visit: Botanical Gardens, Slottskogen park, Röda Sten art gallery, the West Coast
I would say that the West side of town is quite popular amongst students as it's home to the trendy Majorna district.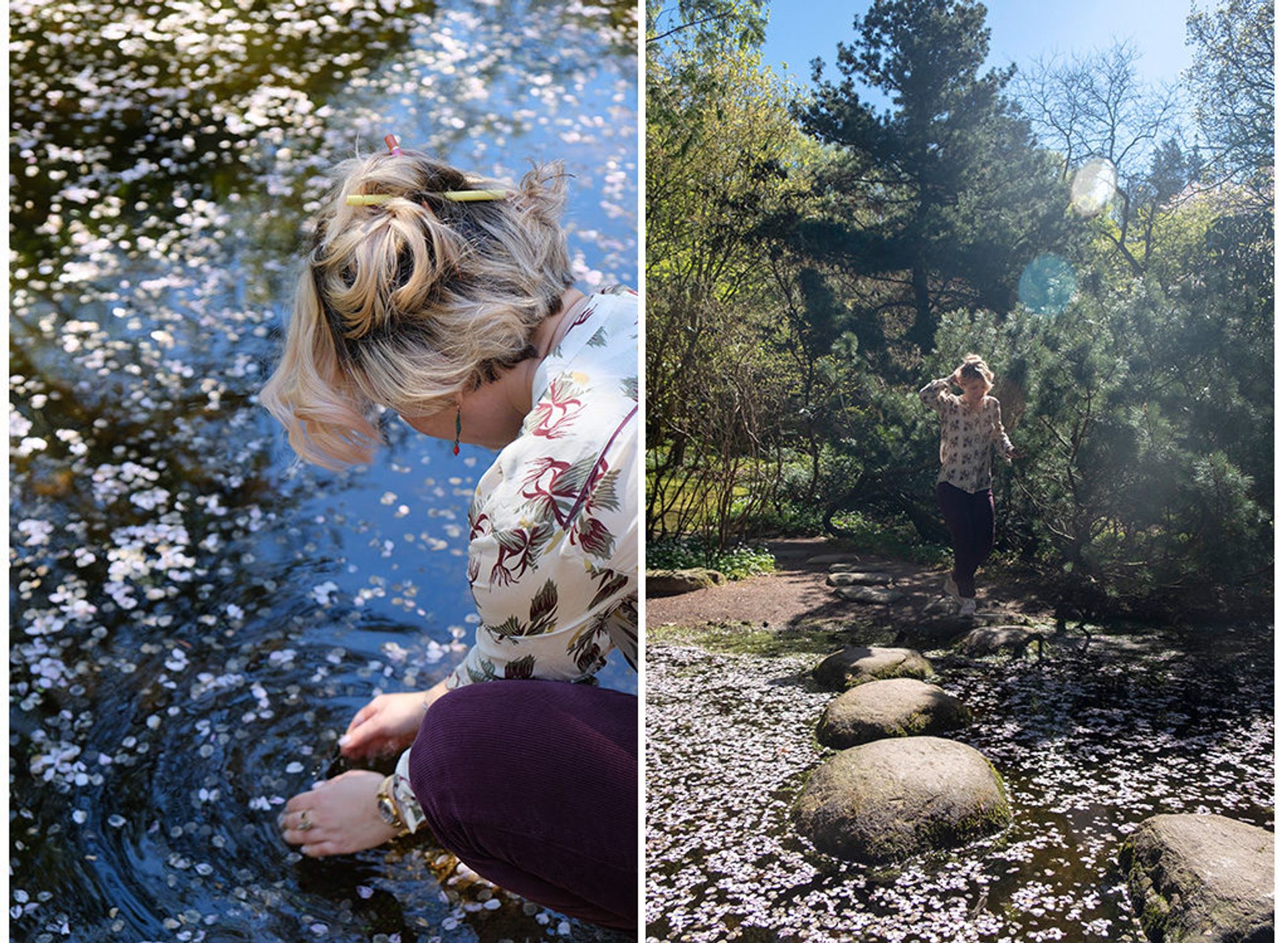 Likes: Even livelier than the East, with a good choice of bars and music venues, and lots of second-hand shops . There always seems to be something arty happening in this part of town. Also close to Slottskogen, the big park in the city, and convenient for the West Coast and for taking the ferry from Saltholmen to the archipelago.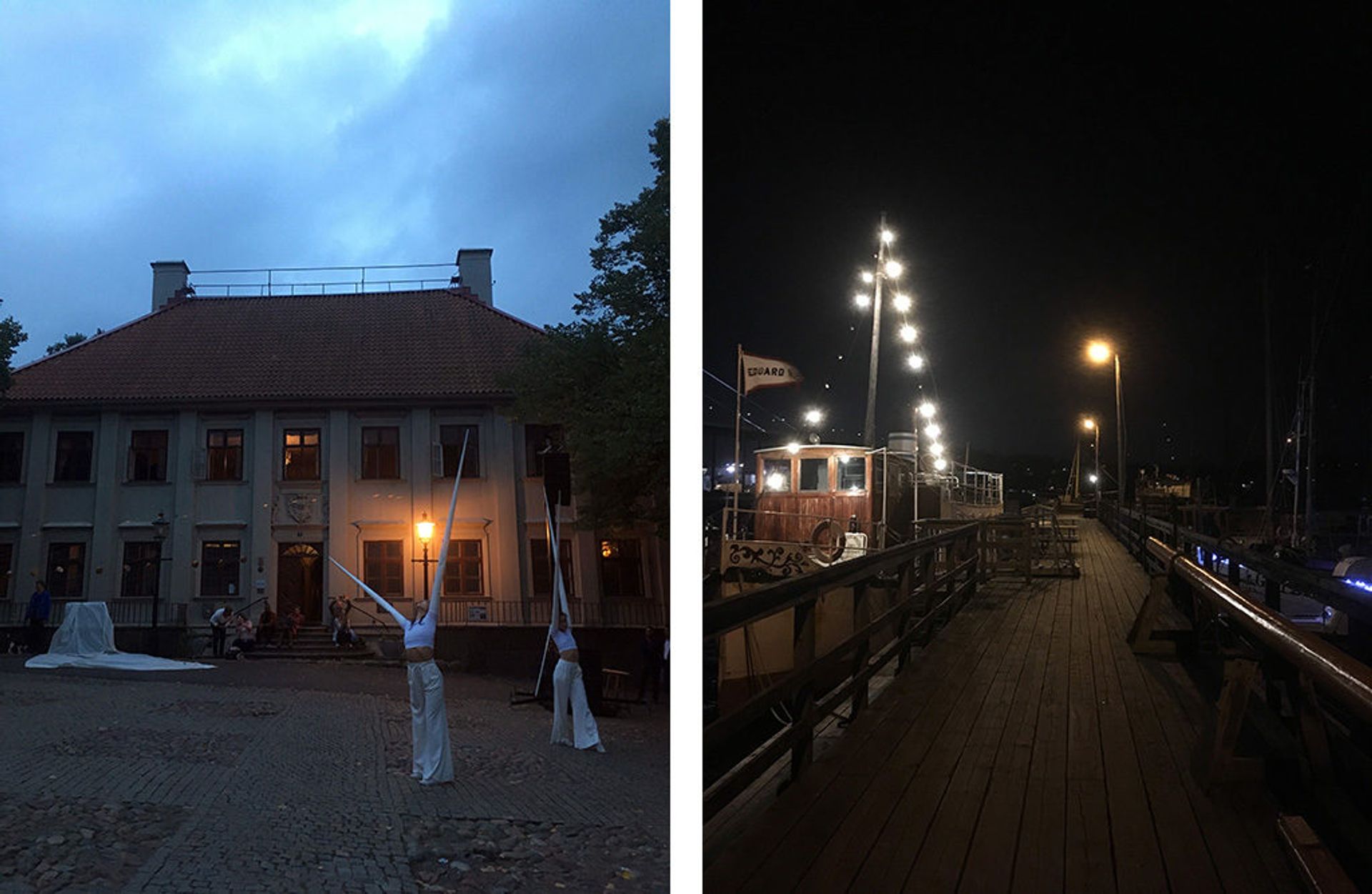 Dislikes: As it's such a popular place to live, it can be a bit hard to find housing there. However I have quite a few friends living in the Majorna area and I'm living not far from there myself, so it's definitely possible as long as you are flexible and open-minded about your housing situation.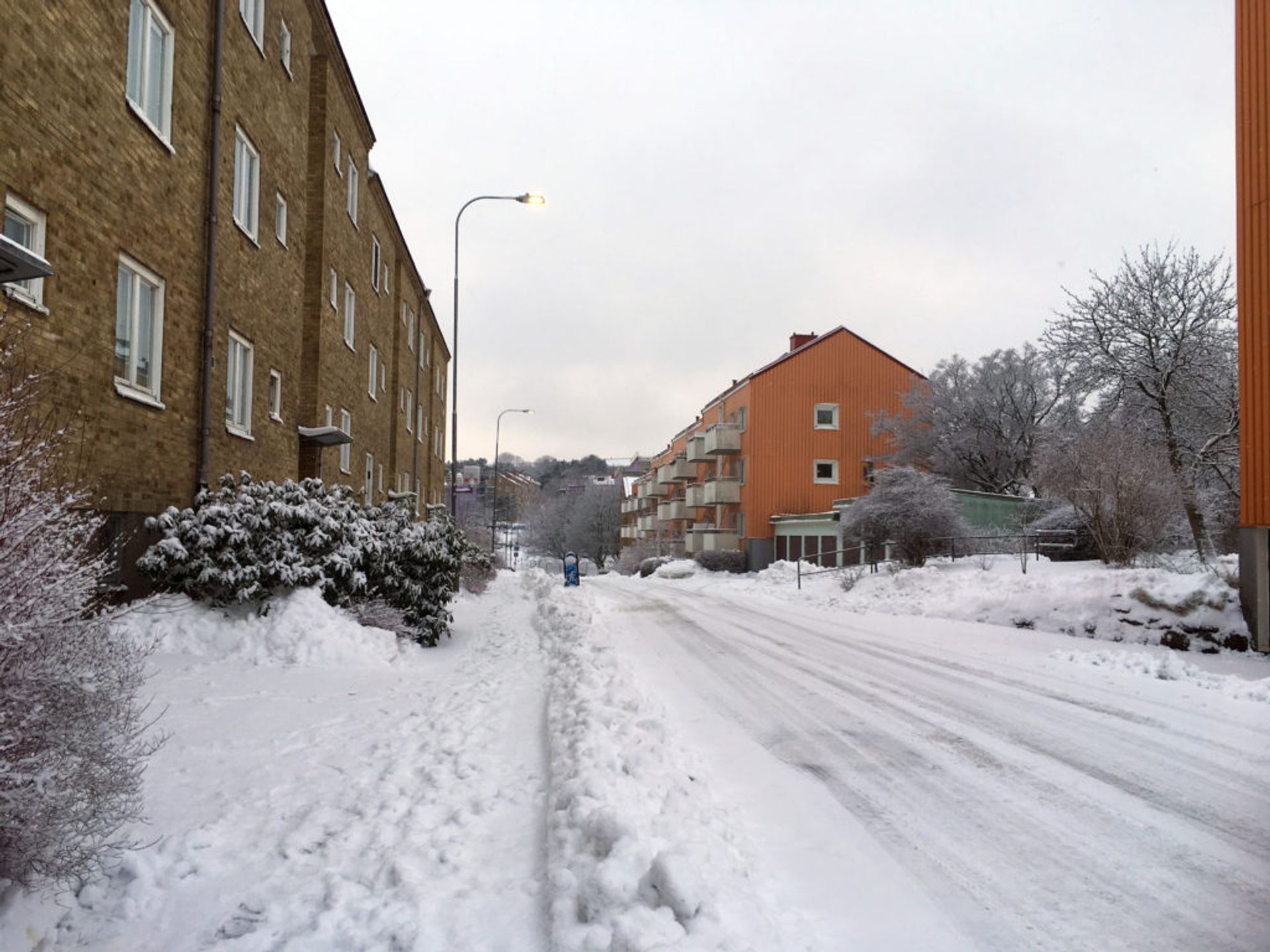 Central Gothenburg
Areas: Haga, Kungsportsavenyn, Johanneberg, Lorensberg
Some places to visit: There's so many places to see in the city centre, so here's just a few: Liseberg amusement park, Gothenburg Art Museum, Gothenburg City Museum, Stora Teatern (theatre), a lot of shops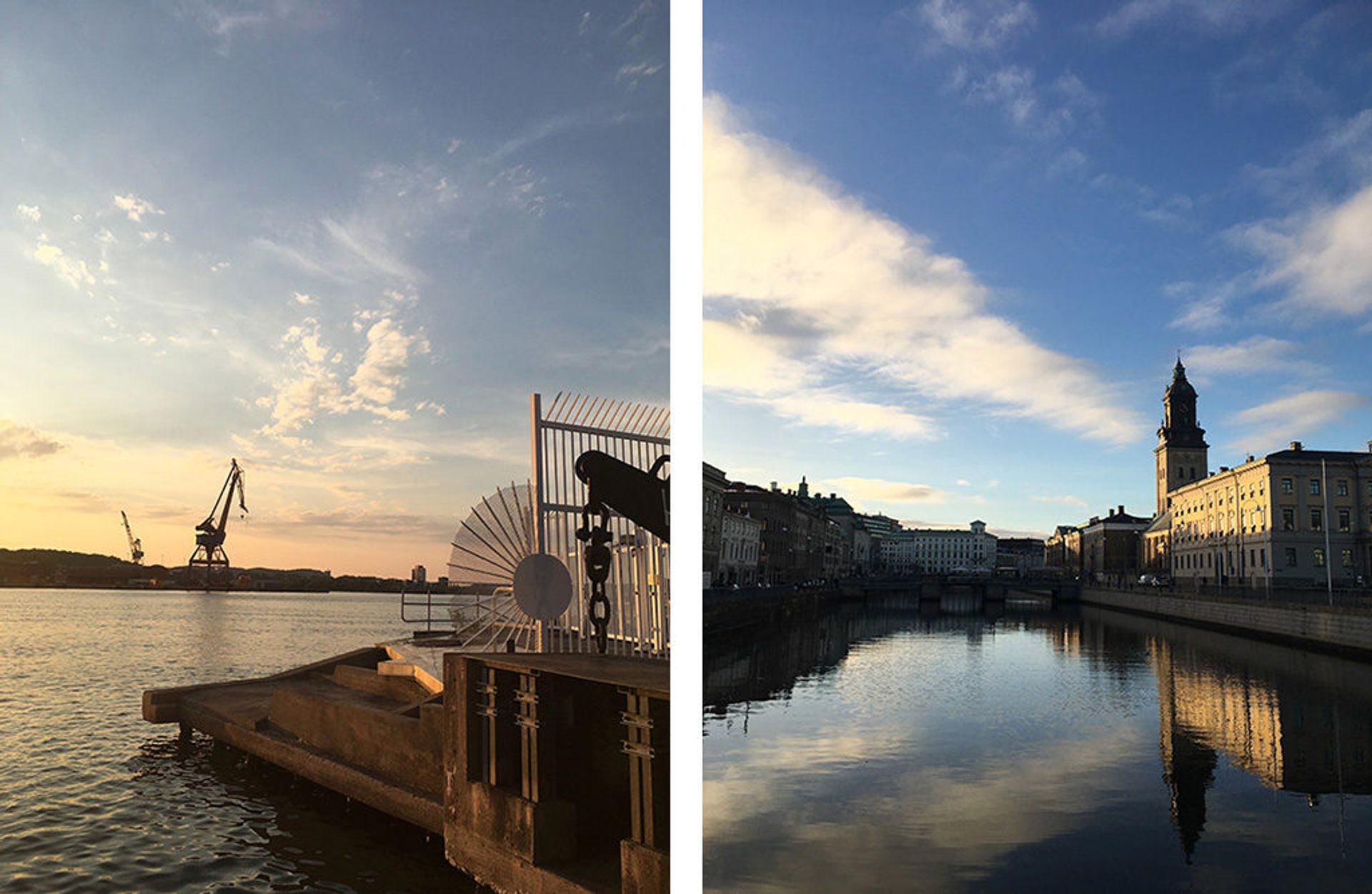 OOPS! I almost forgot about the city centre! (Five corners of Gothenburg doesn't really sound as good, does it?) I believe there is quite a lot of student housing in the city centre, though I haven't lived there myself – however, I am in the city centre almost every day since that's where my campus is. Naturally, being the centre, it's pretty busy most of the time (though I think Gothenburg city centre seems fairly quiet compared with other  big cities I've been to) and there is a lot to do, and the other parts of the city are easily accessible from there.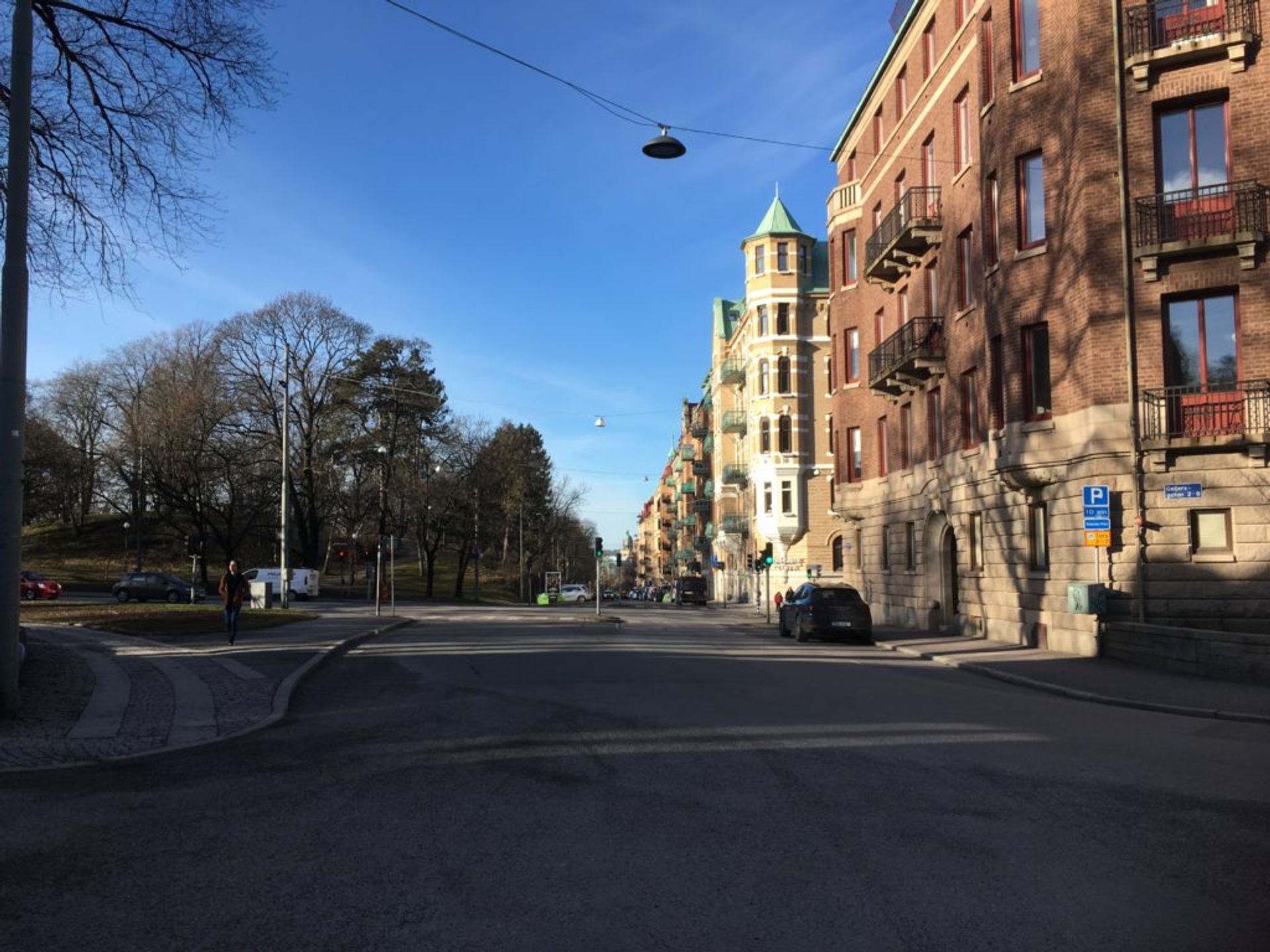 Likes: Easy to find places to eat and things to do

Dislikes: Personally I prefer the quieter parts of the city, and sometimes the shops are a bit more expensive in the center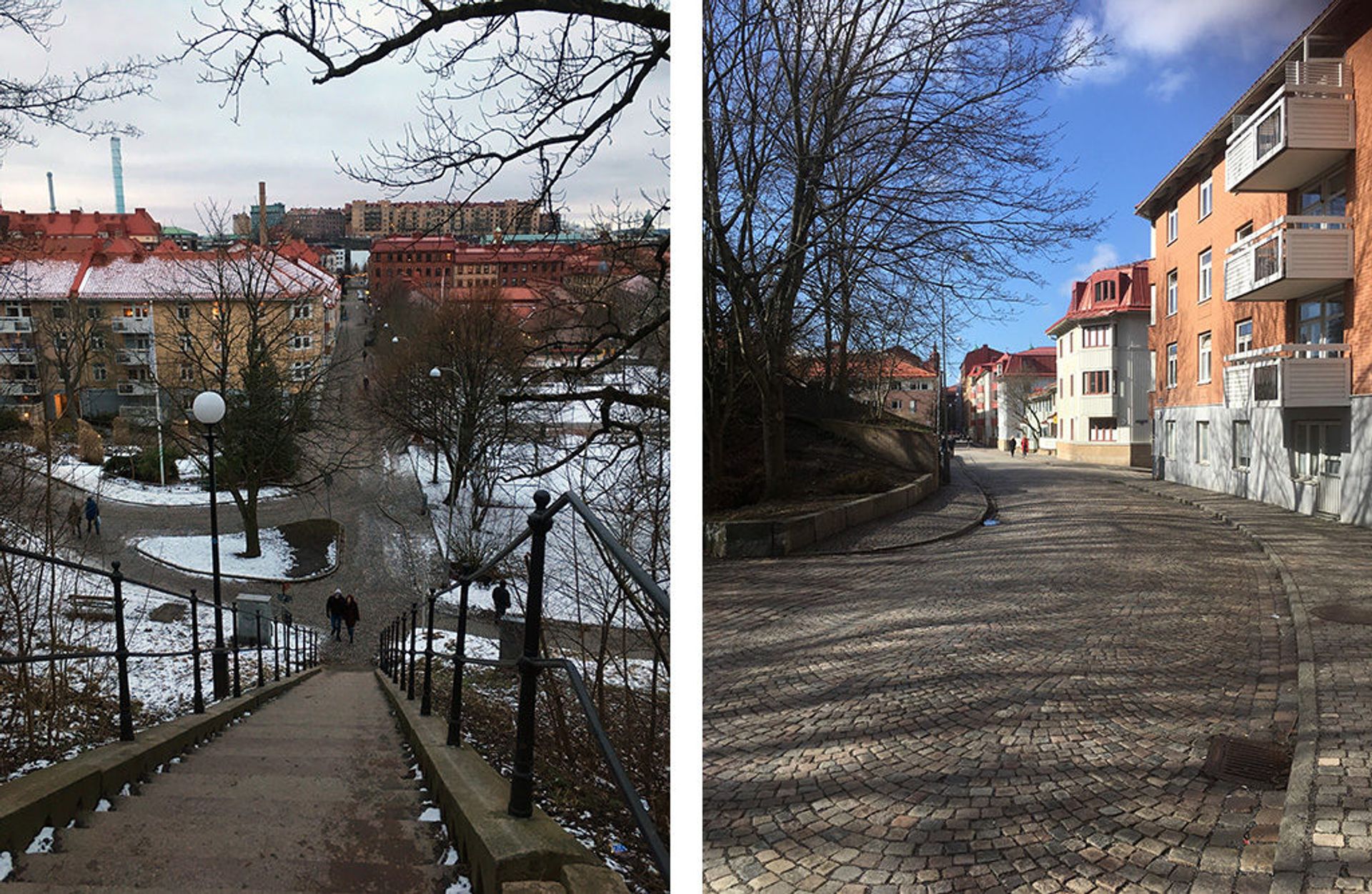 Even though I've now been in Gothenburg for some time, I haven't managed to visit every single corner of the city yet, but I hope this gives you some idea of the city's layout. Honestly, it's very easy to get around here so I don't think it matters too much which part of the city you end up living in. This is *probably* not scientifically accurate, but it feels like wherever I need to go in Gothenburg takes roughly only 20-25 minutes on the tram or bus, so every part of the city is very easily accessible, which is great as there is so much to explore.
If you have any questions about Gothenburg or studying in Sweden generally, feel free to email me!