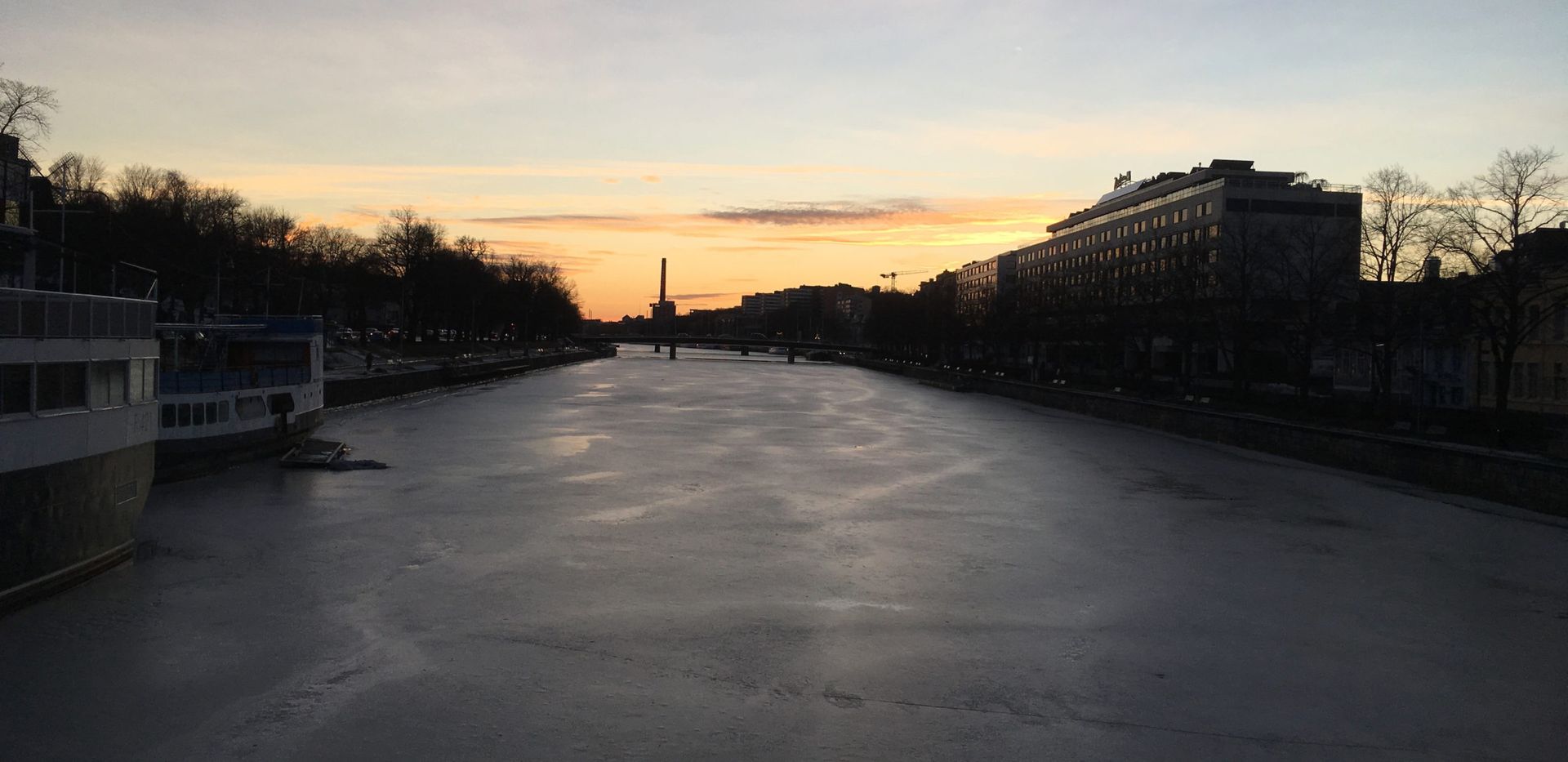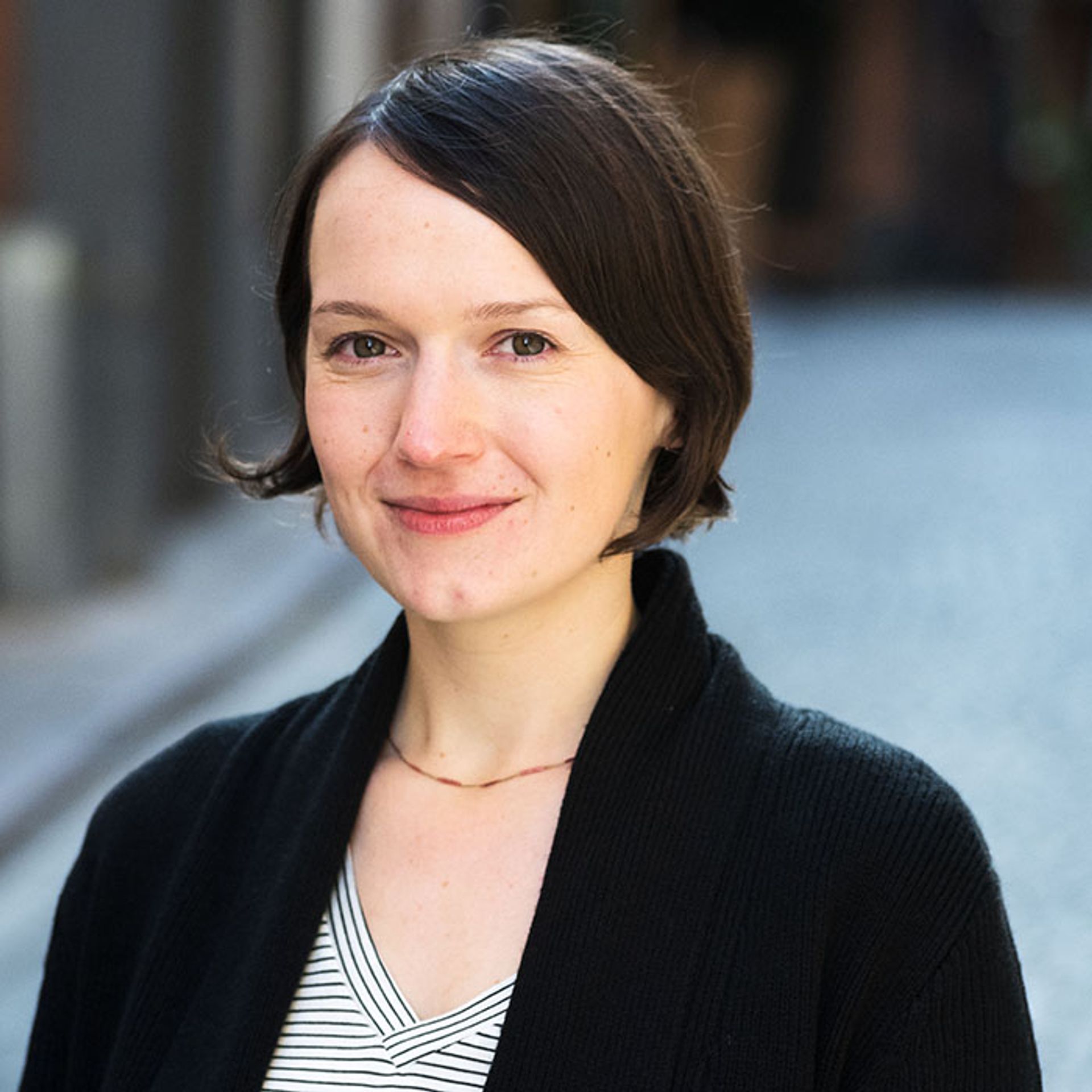 "Apply for a short course abroad!"
I get a lot of emails every day, whether it's from a tutor updating me on a change to my schedule, information about an interesting talk or exhibition that's happening at the university, and of course masses of promo emails that I haven't got around to unsubscribing from yet.
But this particular email from my uni administrator caught my eye. Curious, I clicked it and read about the opportunity to take part in a one-week experimental workshop at TUAS Arts Academy in Turku, Finland. It sounded interesting, so I whipped up an application email and some samples of my work. Just over a week later, I got the good news that I had been accepted to join the workshop: I was going to Finland!
What is KUNO?
The workshop was offered as an express course by KUNO, "an art academy without walls". KUNO is a network of 18 fine art academies in the Nordic and Baltic region. They aim to develop higher fine art education in this region by offering express courses at the participating academies. And because I attend one of these art academies, I have the fantastic opportunity to apply for these courses. If you also go to a KUNO university, you can apply too! The express courses cover a variety of themes; for example, there have recently been courses in mechatronic art, digital weaving, sound art and art related to climate change.
Is funding available for students who want to do a KUNO express course?
If accepted onto an express course, students at KUNO schools are eligible to apply for a grant covering travel and accommodation. I was lucky enough to receive this grant, which covered the cost of my flights to and from Turku as well as my accommodation during the 5 nights I stayed there. The grant was essential – without it, I would not have been able to attend the course.
Why did I apply?
I applied for the course because the theme, Repetition between the digital and physical image, sounded very relevant to my current project in which I am using photography to explore the boundaries between online life and 'real world' experience of using the internet.
It also seemed like a good opportunity to see how classes in other fine arts academies in the region are run and to share ideas with students and teachers who had not seen each other's artwork before. I hoped that the new environment might stimulate some fresh ideas and new approaches to the topic, and I was curious to see what the students in Finland were working on.
So, how did it go?
Pre-departure, the international co-ordinator at my campus helped me with the paperwork to apply for the grant, and we booked accommodation following a suggestion from the teacher at the academy in Finland. As I'm an EU citizen, there was no additional visa process for me, so booking the travel to Finland was very quick and simple.
It was our first time in Finland for both me and my classmate Ana, who was also accepted to study on the course. After a brisk n' bumpy 40 minute flight from Stockholm with about 4 other people, we arrived at the minuscule Turku airport at around 1am. We jumped into a taxi which whisked us off to our lovely (it had a sauna!) but slightly weird (it had a book about ghosts and crystal skulls!) AirBnb. I liked Finland already!
The next day, we were free to explore the city and do an individual task for the workshop which had been previously set by the course co-ordinator. As the theme of the course was repetition, we had to repeat an action and somehow record the marks of the action.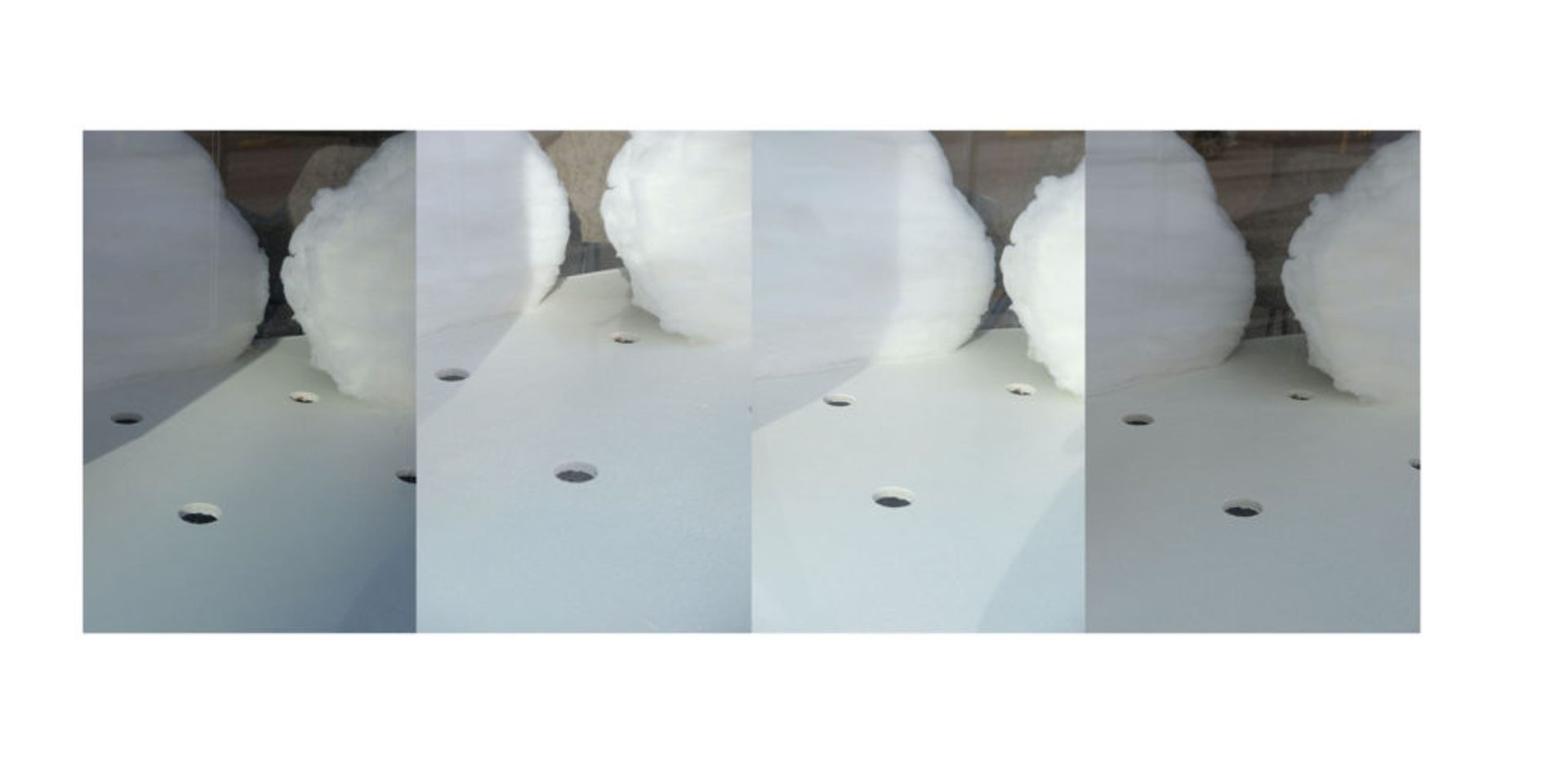 On that first day, Ana and I also checked into our new AirBnb which we were sharing with three other students from overseas KUNO institutions in Sweden, Iceland, and Lithuania. We would have missed scheduled tutorials related to our academic writing course back at the University of Gothenburg, but our tutor arranged for us to have these tutorials with her remotely via Zoom so we didn't miss out.
On the first day at TUAS Arts Academy, we attended a lecture by the course leader, Otto-Ville Väätäinen, discussed ideas based on the theme of the workshop and were given a tour around the academy by the home students, who were really friendly and welcoming!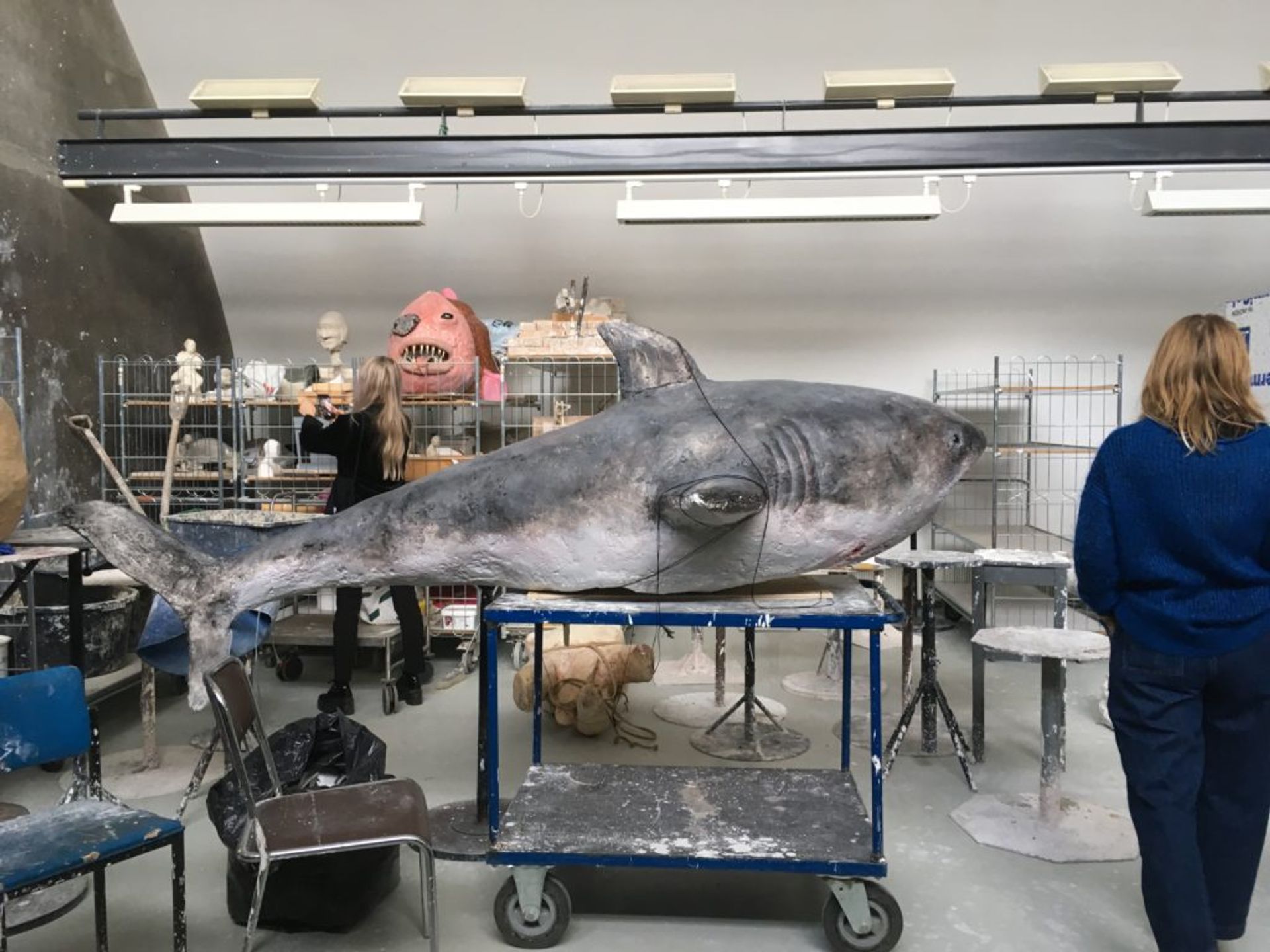 The facilities were great, and we saw glimpses of student projects in the workshops and studio spaces. Then, there was some time in the afternoon to visit an exhibition at Wäinö Aaltonen Museum of Art.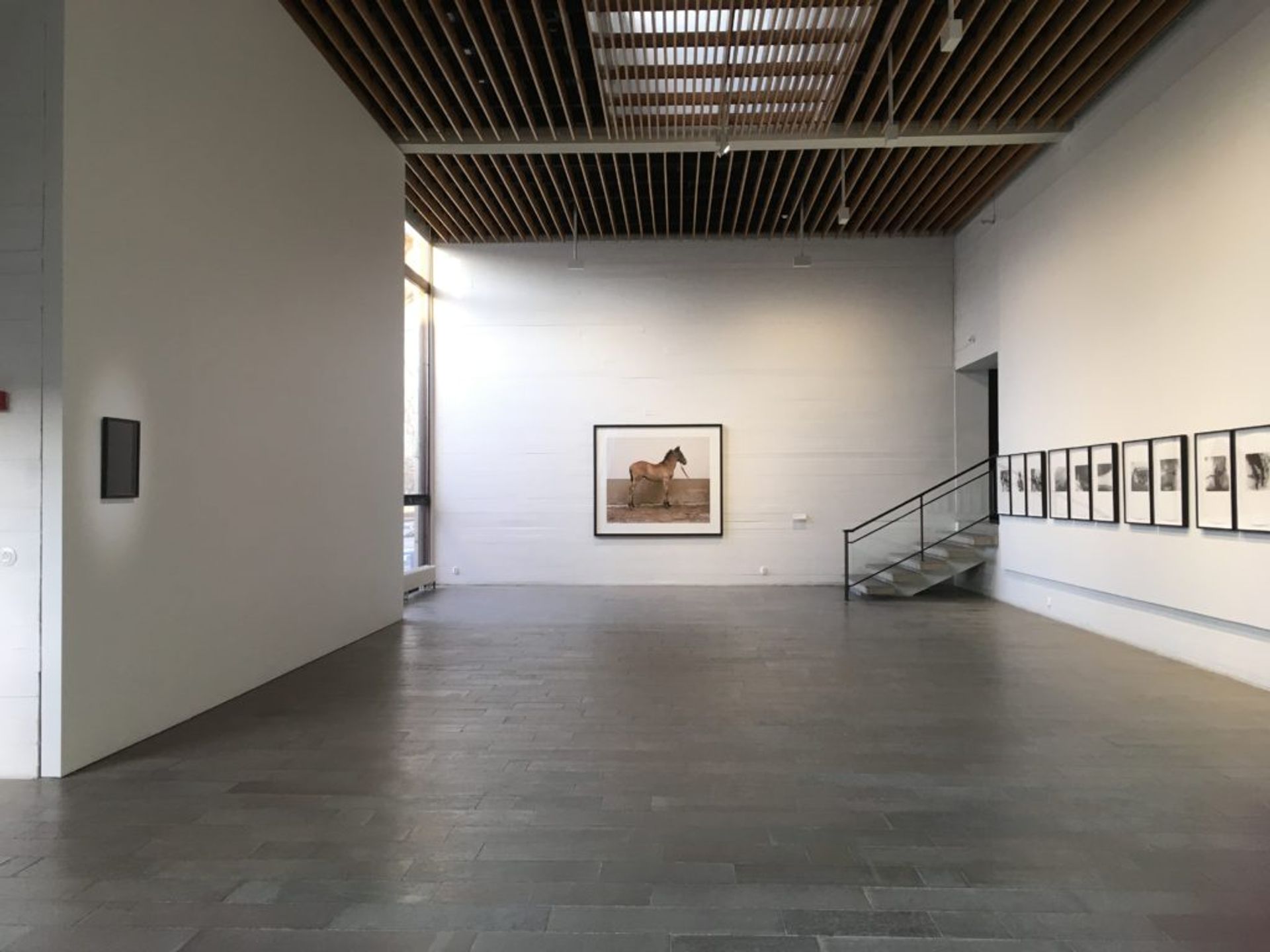 Over the next few days, we developed our ideas and works using the school's facilities. The idea of the workshop was not to create a finished work to exhibit, but just to make work by experimenting with different creative processes and using repetition as our central theme. For me, my home was the analogue darkroom (if you read my previous blogpost you'll know how much I love it there!), where I was helped out a lot by two of the home students, Alexandra and Jesper, who were also working there and who showed me how everything worked and lent me some equipment.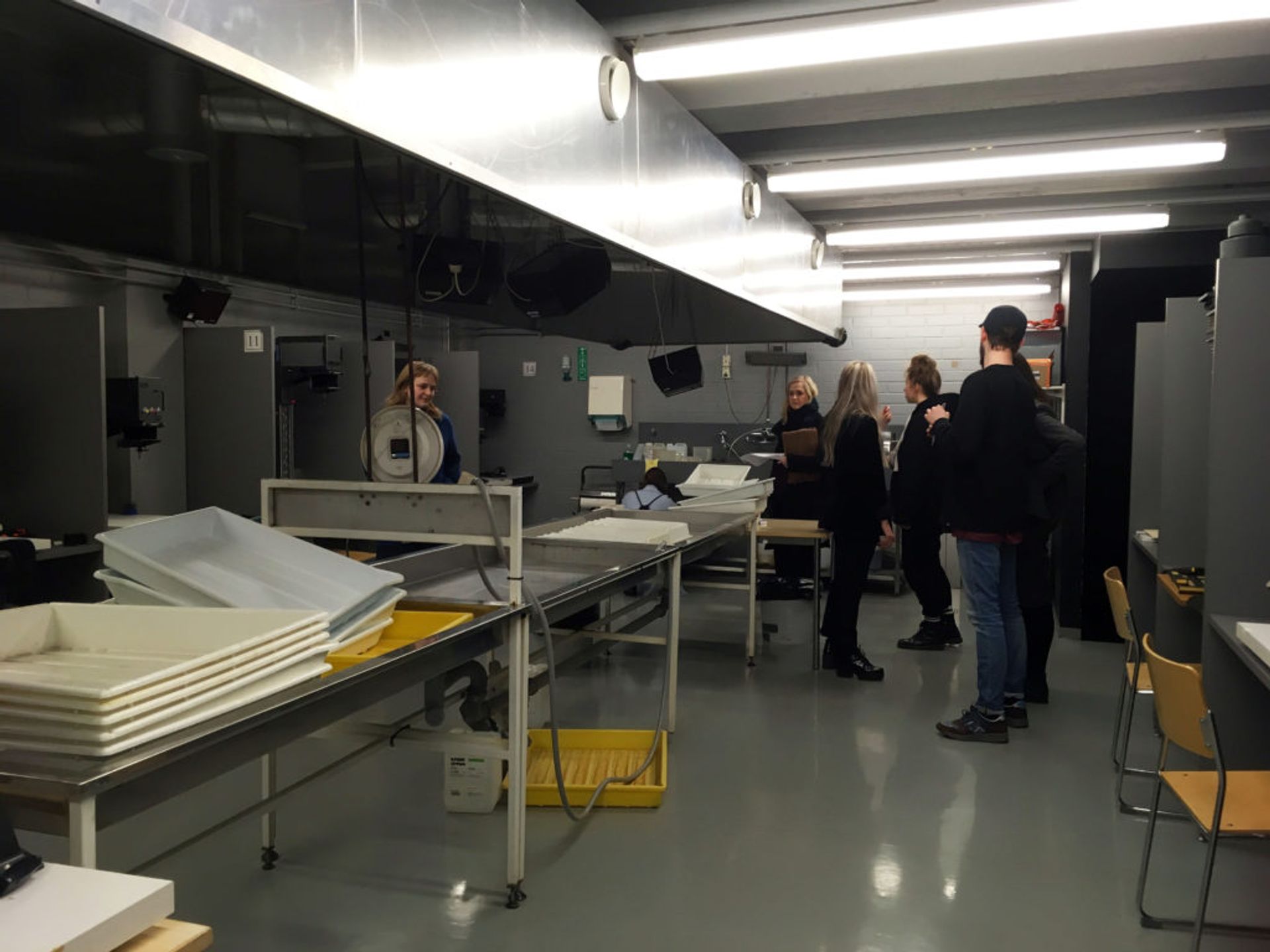 Each day, we would get together as a class and share the projects we had been working on, reflecting on the results and sparking new ideas in discussions.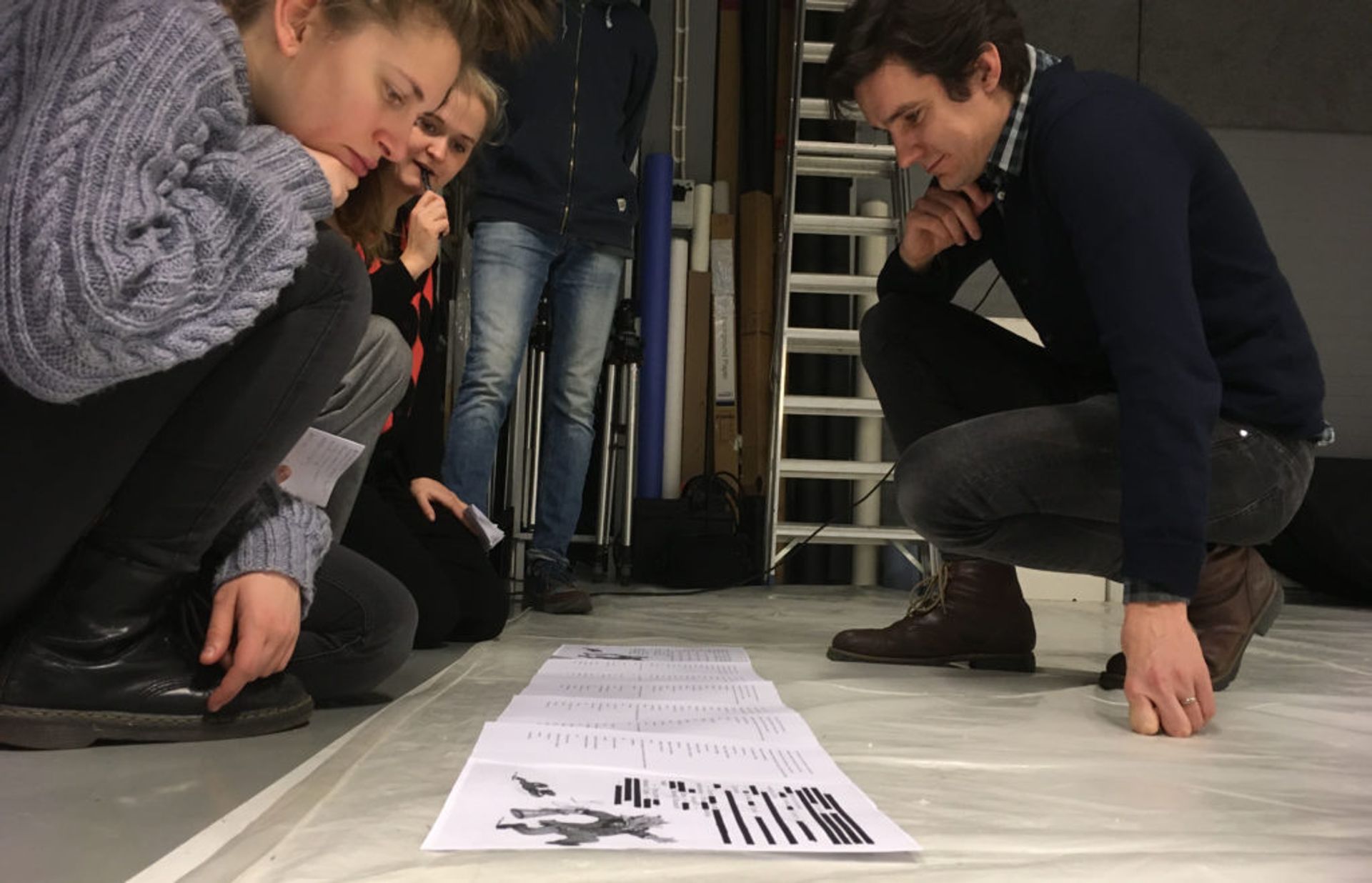 In the evenings, the 5 of us international students who were sharing a house cooked meals together or went out in the city with the local students to an exhibition opening. They also showed us nice places to eat and drink in Turku!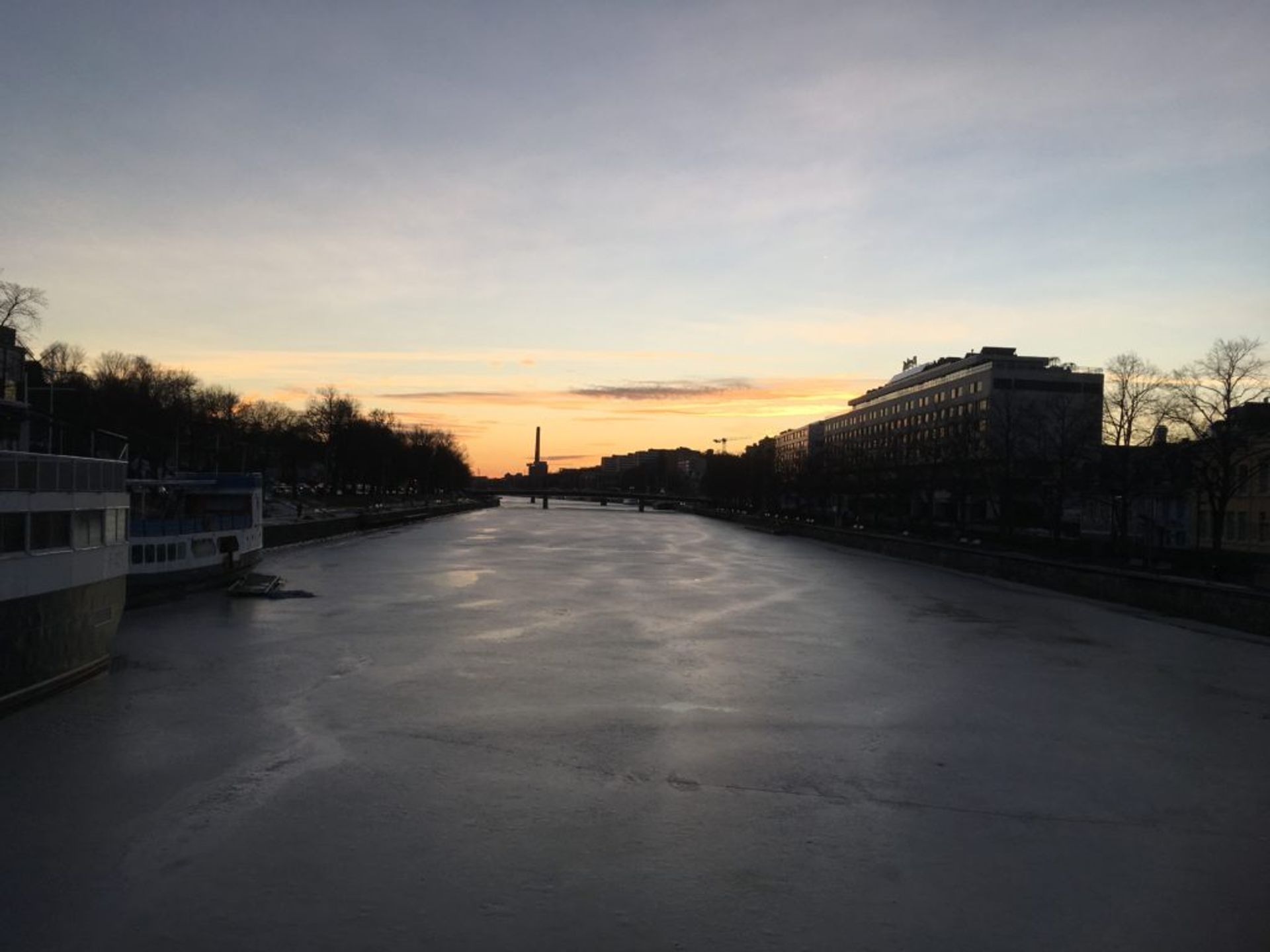 Was it worth it?
100% YES! My week in Turku at TUAS Arts Academy was such a valuable experience. As a student in a creative field, spending time making work in a different environment to the one you're used to can be a source of fresh inspiration. The students on the course, around 12 of us in total, were a mix of BA and MA students from 4 different arts academies, so there was a real mixture of perspectives and creative approaches at play. Getting input from a teacher who had not seen my work before was also really valuable, as he offered new suggestions on how to progress and different references to artists and texts I hadn't encountered before.
I'm really happy I took this opportunity as it gave my work a new potential direction, I met great people and explored a new city! If you keep your eyes open to opportunities like these, being a student in Sweden can really open doors to the rest of the world.
If you have any questions about creative courses in Sweden, please get in touch!
The following academies in Sweden are part of the KUNO network:
Konstfack University College of Arts, Crafts and Design ↗️
Malmö Art Academy ↗️
Royal Institute of Art ↗️
Umeå Academy of Fine Arts ↗️
University of Gothenburg, Valand Academy ↗️

To search for creative programmes in Sweden, go to: www.universityadmissions.se/intl/start ↗️
For more information on KUNO and to apply for an express course, visit: www.kunonetwork.org ↗️