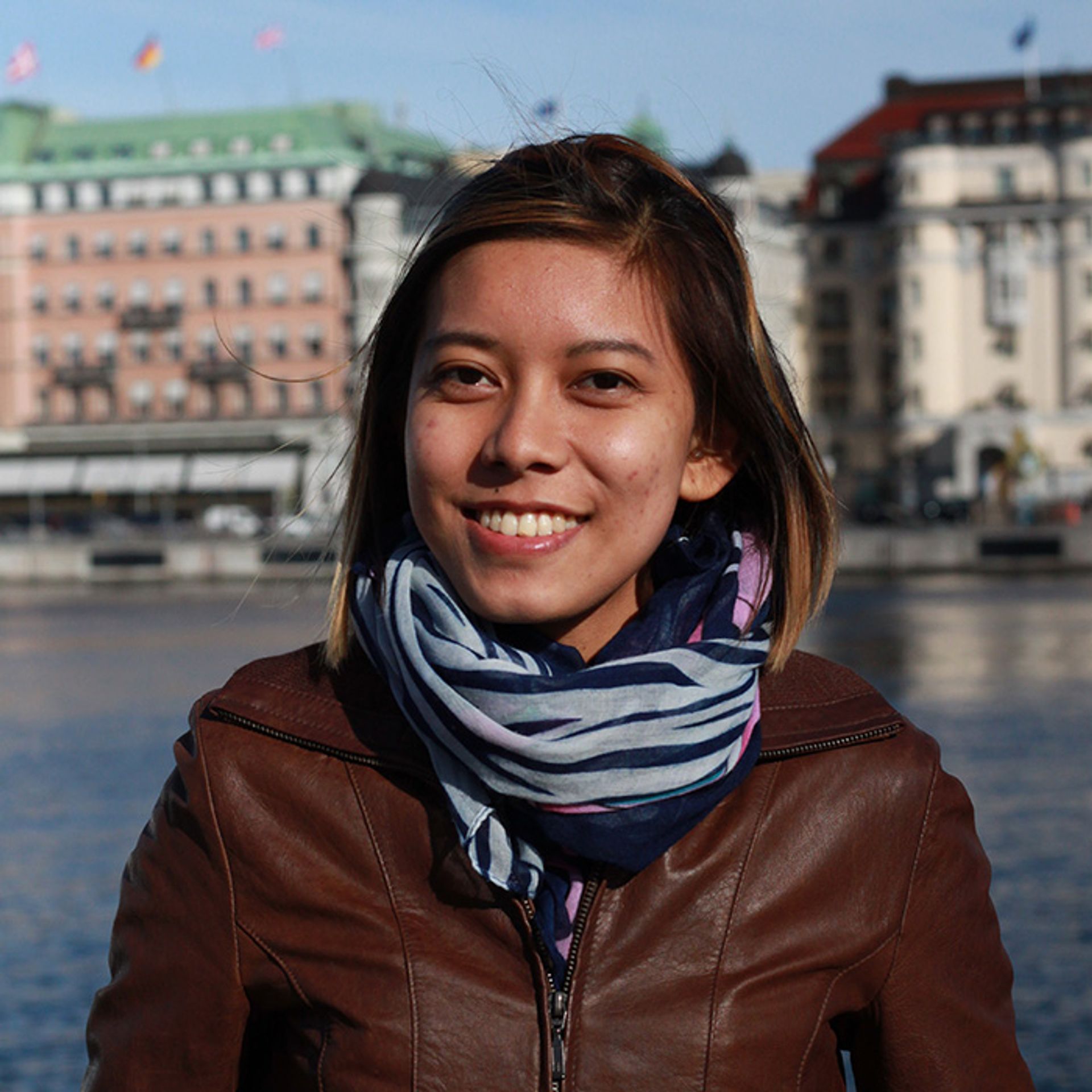 Written by Sania
08 Jan 2018
more
The Goat and The Guard
December will be a good time to visit the Gävle Goat because, if it survives that year, a day after new year it will be taken down. Read the tweets from Gävlebocken here. Honestly, I thought that the goat would cover the whole field until in front of Stadsbiblioteket but my expectation was wrong. However, it was surprising to see the whole fences around the goat. The people were really determined to save the 2017 goat. Such a fortunate that their work resulted in success!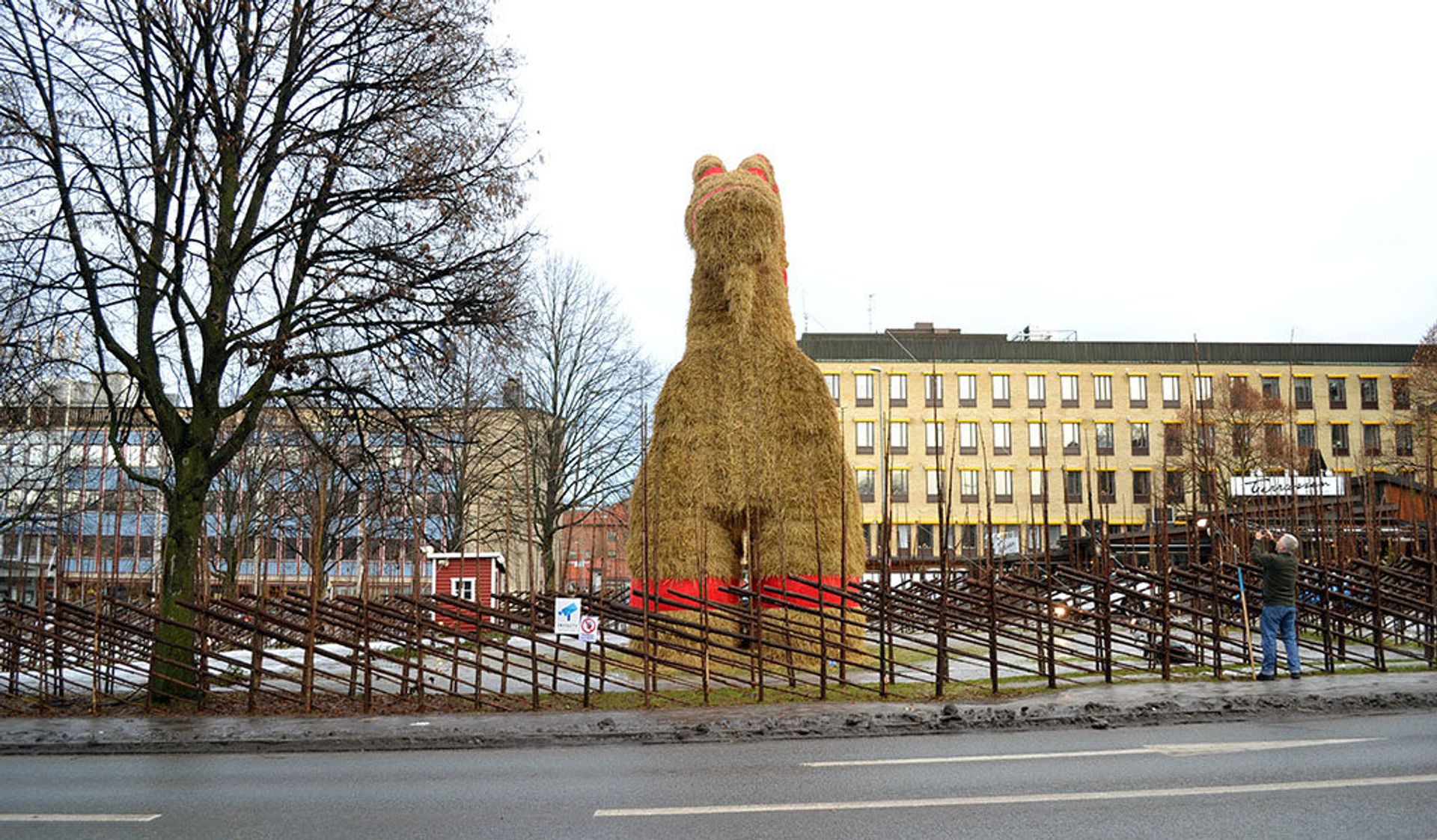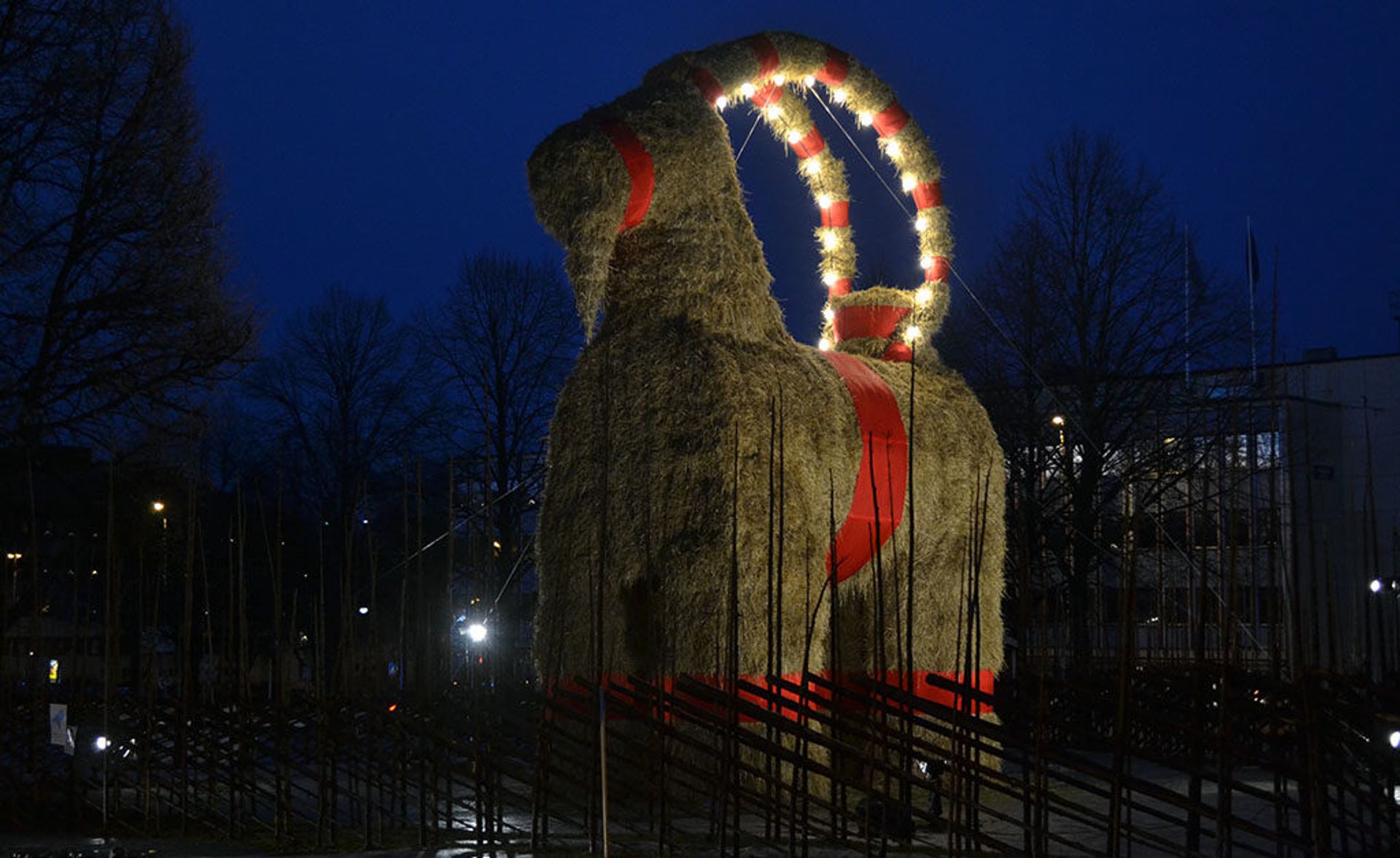 Another One in The City
When it is not December, Gävle has other interesting things to do or visit. One of them is Länsmuseet Gävleborg. This museum exhibits a range of furniture, art, and the art industry. I like art and I did some furniture design beforehand, so I find this museum as jättekul!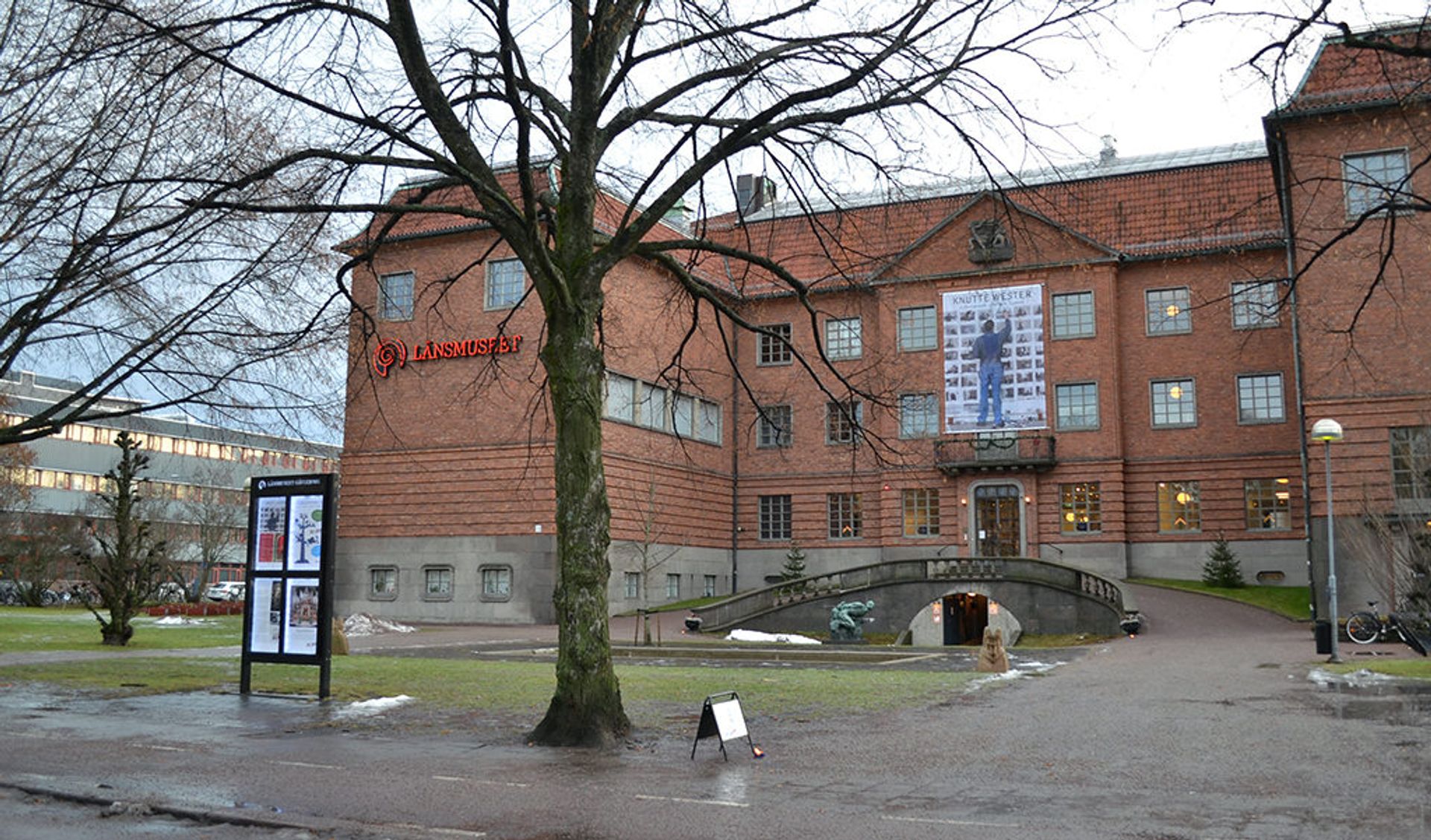 Luckily, the gingerbread house by Margareta Persson was in the showcase when I visited this museum. It was more like a castle, they should call it 'Den stora pepparkaksslott'. I hope that my housemates do not see this pepparkakshuset and get inspired, otherwise Christmas this year will be a challenging one. I would definitely recommend this museum to Usisipho.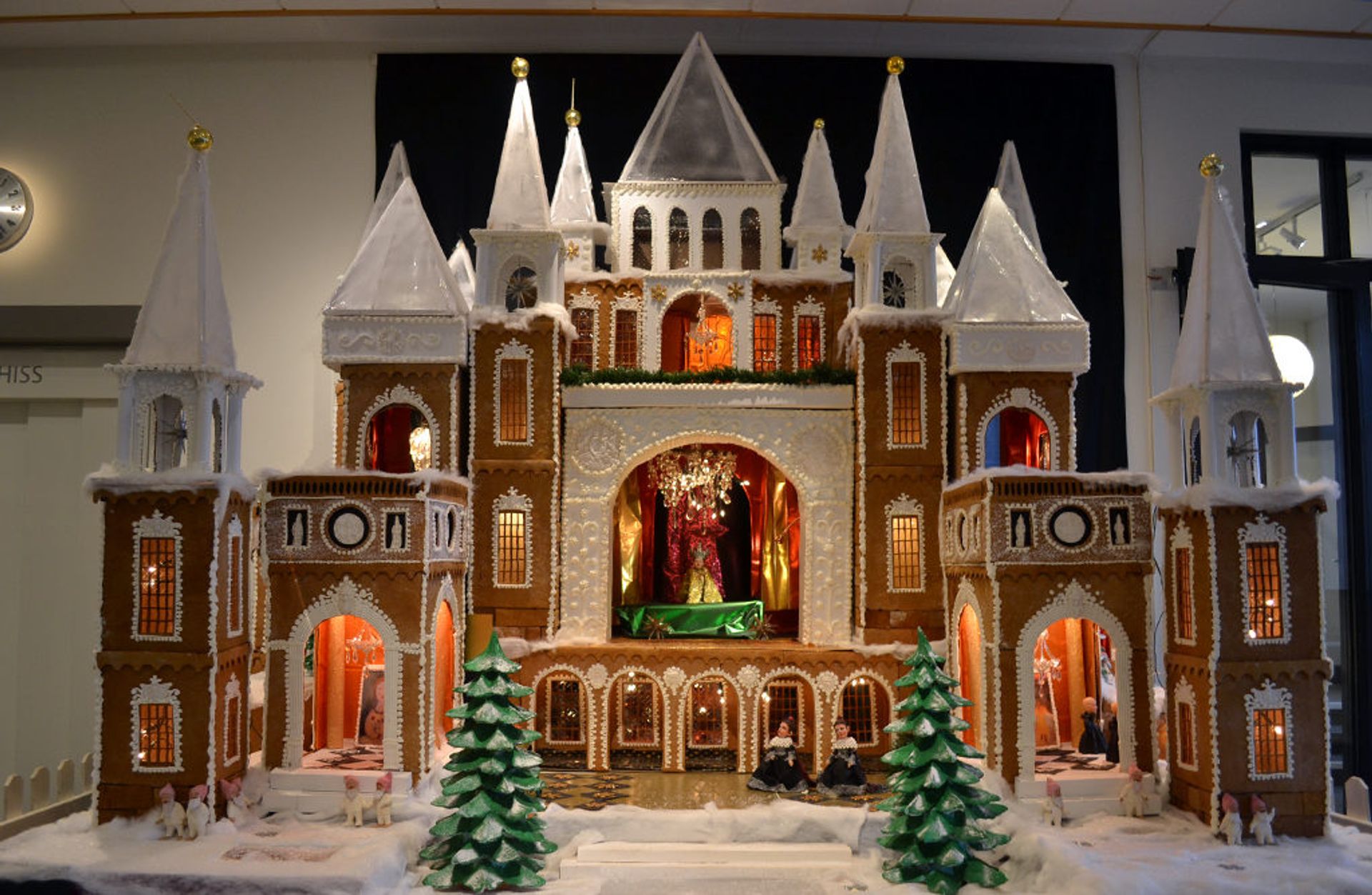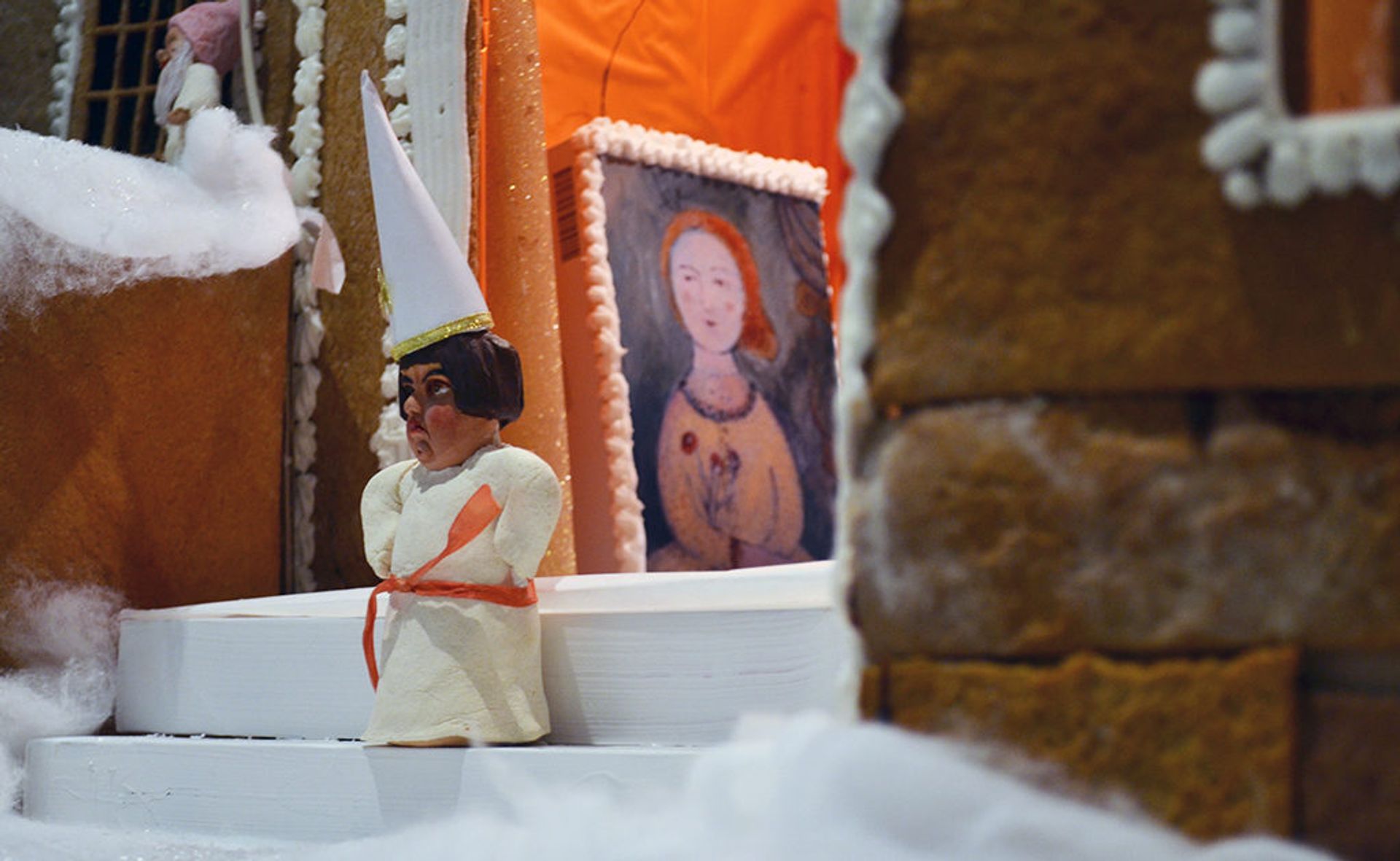 Then Something Happened
Have you ever see a rainbow coloured cloud? I did on my visit to Gävle. My friend recognized it for the first time and we were surprised and confused by what our eyes saw. It was the nacreous cloud, literally translated as the mother-of-pearl cloud which suits the object very well. We saw this cloud twice. One when we entered the city centre, and another while we were heading back to the train station.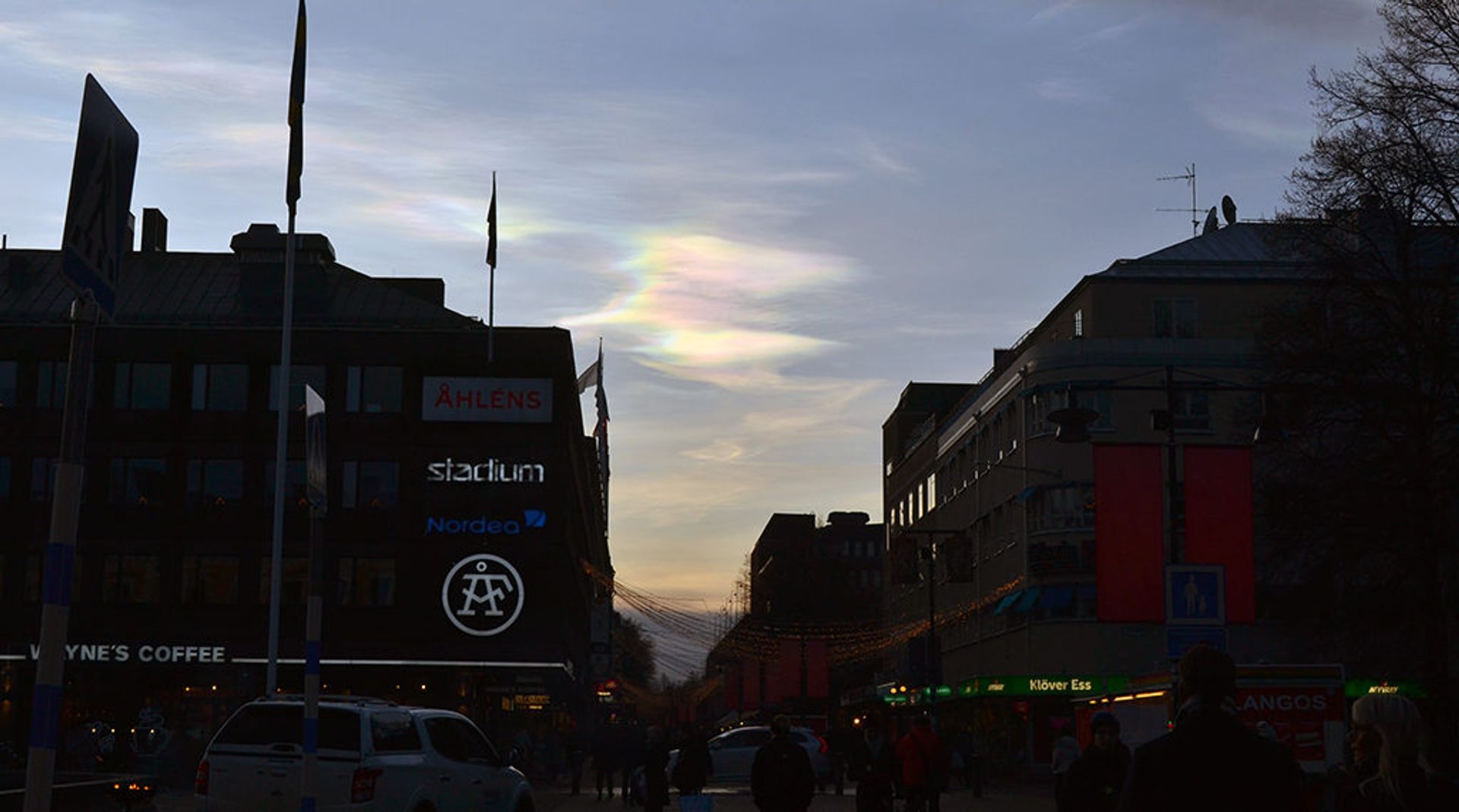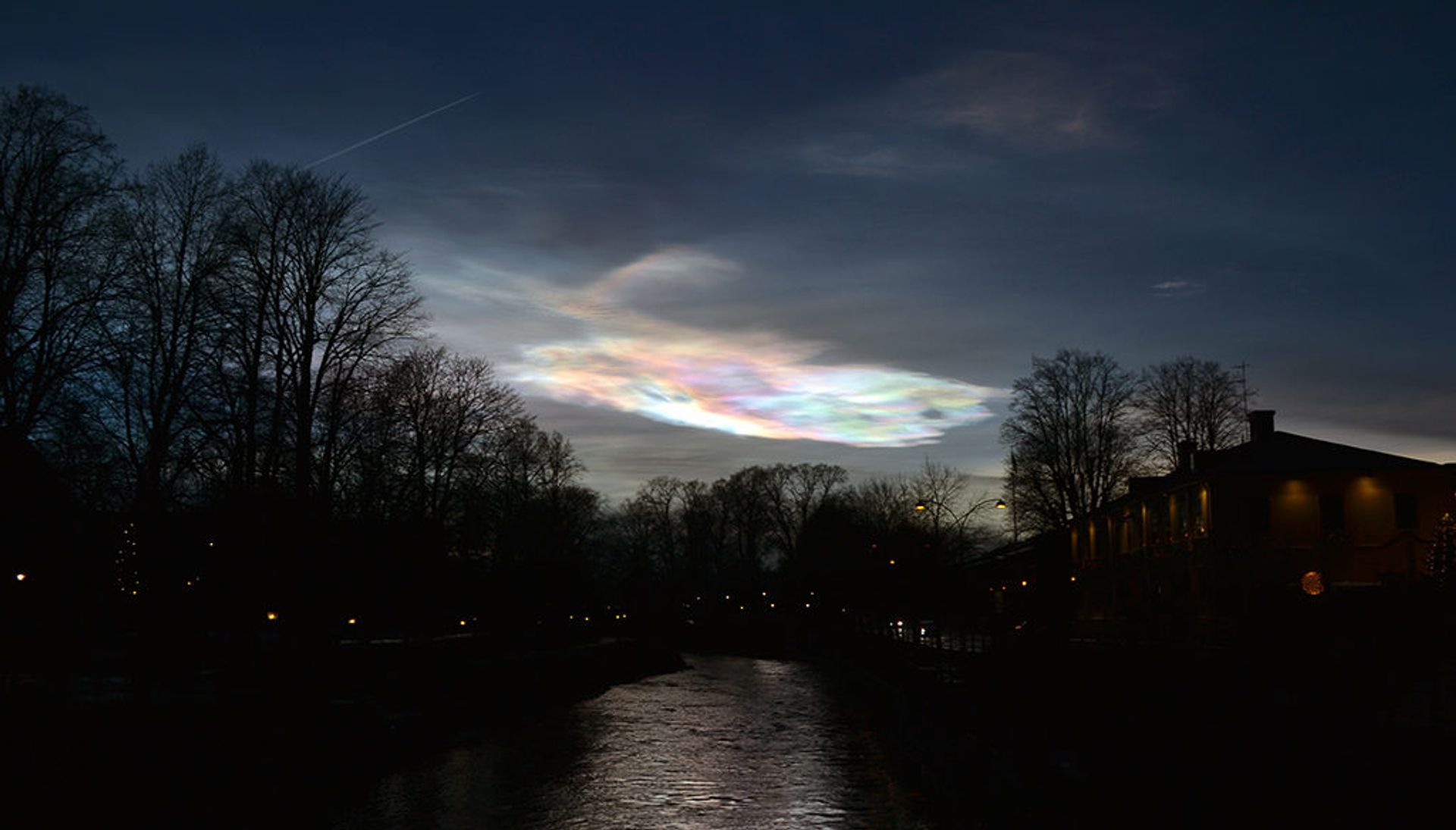 The other name is the polar stratospheric cloud. As much as it pleases the eye, a type of this cloud induces the harmful effect on the ozone. It is due to the chemical reactions which convert harmless man-made chlorine into active free radicals. However, it is one phenomenon that I never expect to experience. Perhaps I would not experience it if I'm not studying in Uppsala which is near Gävle.
When you're studying in Uppsala, you can see for yourself this magnificent Gävle Goat and tell me how you think about it! Why Uppsala? Because you only need a train ride to go to Gävle or Stockholm. Also, Uppsala is a student city that is not too small nor too big, very much in the spirit of lagom – which Lara explained about in her previous post. Remember to submit your application to University Admissions by 15th January. See you in Sweden!