I wish I had more traditions at home!
I come from California, where our winter season consists of a few scattered rain showers, a couple of frosty nights and few traditions grounded in my fantasy of a winter wonderland outside. Growing up, I dreamt of this elusive cold winter, full of warm drinks by the fire, and sparkling lights glittering on the snow. Moving to Sweden gave me exactly this childhood fantasy, introducing many new traditions that make winter time feel magical and cozy.
Get ready for some baking…
As the days grow shorter, the nights longer, and the snow falls outside, what better way to bring warmth to your home but to bake? Many of my Swedish friends gather together to bake rolls, cookies, and cakes traditional to the winter season. The baking warms the house and smells wonderful, not to mention brings everyone together for a taste of fresh pastries. One traditional pastry in particular that I learned how to bake is the Lucia saffron bun. It is a saffron yeast dough, that is covered in a butter and sugar mixture, twisted, and sprinkled with pearl sugar for an extra crunch. Follow the recipe for a treat! Hint: It might take a few tries to figure out the perfect dough "twisting" technique…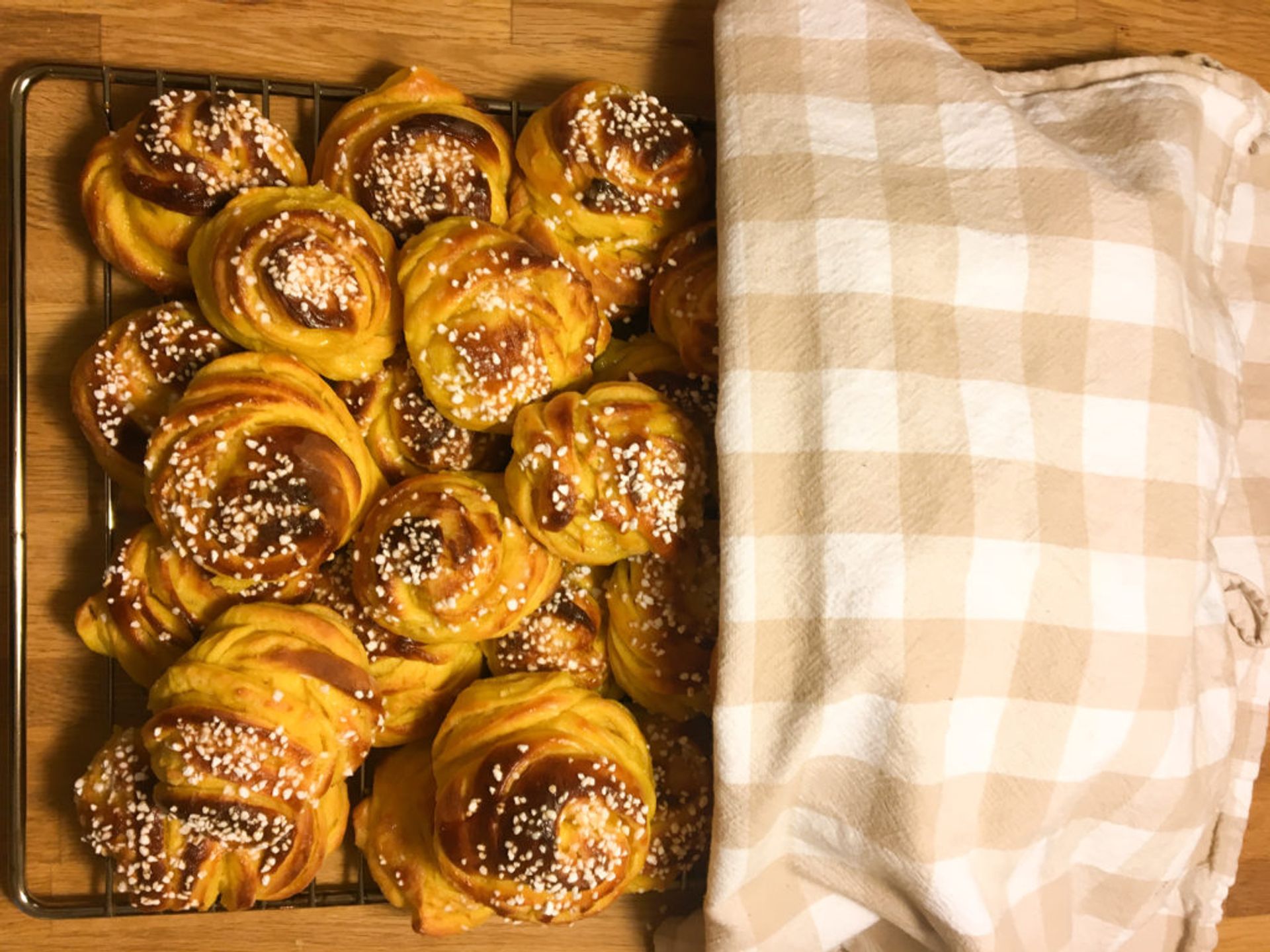 Together with family, friends and food…
Swedes love to escape the cold with a good meal, sitting round a candle lit table, and enjoying the company of their friends and family during the the holiday season. Some begin the evening with a small cup of glogg, a sweet mulled wine infused spices and orange slices, served with raisins and almonds to whet the palette. Next comes the Julbord, or Christmas Table. This is a meal full of sliced meats and fish such as pickled herring, salmon, moose, and reindeer, boiled potatoes, stews, breads, crackers, local cheeses, soft boiled eggs, meatballs, lingonberry sauce and much, much more. It is a sure way to fill up, especially since you have to try everything at least twice! Don't forget dessert, consisting of cakes, mousses, rice pudding and ginger cookies…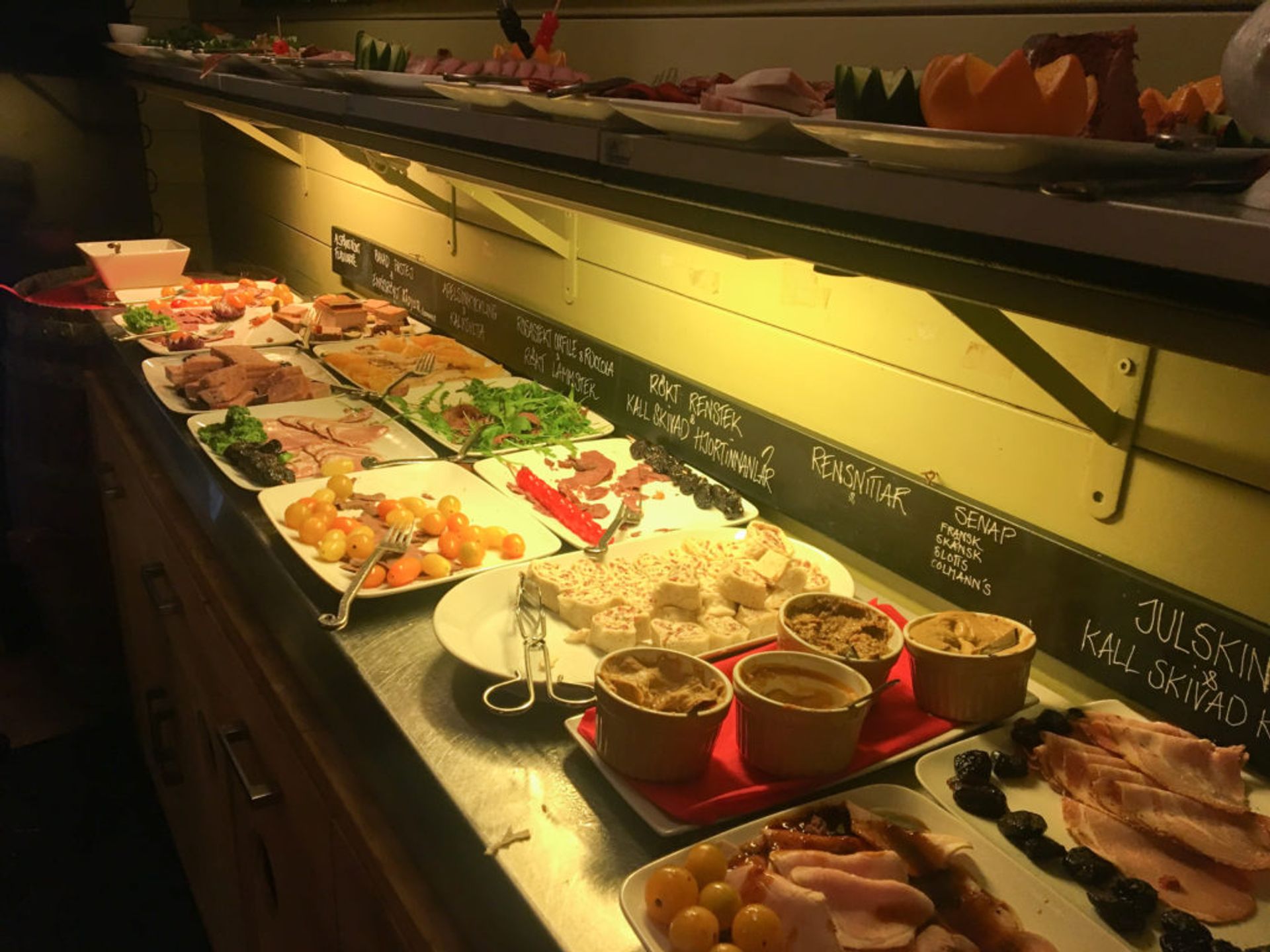 Traditions celebrating light
Across Sweden starting on Advent, the fourth week before Christmas, Swedes ward off the darkness by celebrating light with the "Adventljusstake," or Advent candlestick. Until the last day in December, the seven candles on this traditional candelabra are lit, and fill the windows of every home in town with warmth. In addition to these candles, most every home hangs paper stars in their windows. Originally, in Swedish traditions, these glowing stars marked homes where weary and cold travelers could stop during journeys in the winter. the Adventljusstake carried on to present day, and now they mark the winter and celebration of the season.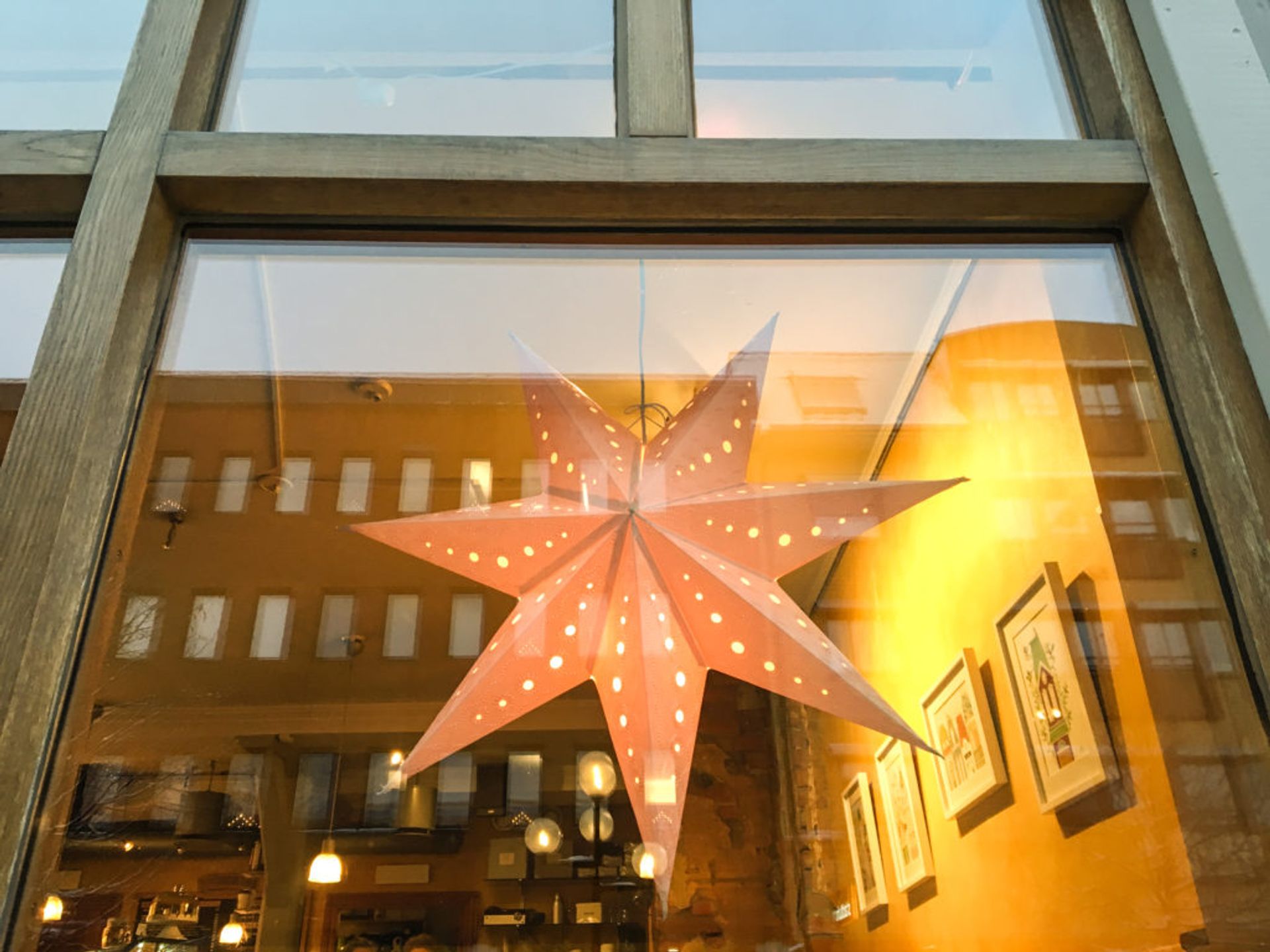 The thirteenth of December marks Santa Lucia Day. Starting in the 1700's, a woman dressed in white, adorned in a crown of candles walked through her village, giving out pastries in the early morning. Her appearance marked the height of the winter season and celebration of light. Today, traditions like this have grown, and schools create groups of girls dressed in white dresses with glowing crowns, "star" boys in white hats, and one symbolic "Lucia," who leads the procession through town. Stopping into local schools, malls, and other community establishments, they bring holiday cheer with their presence and singing.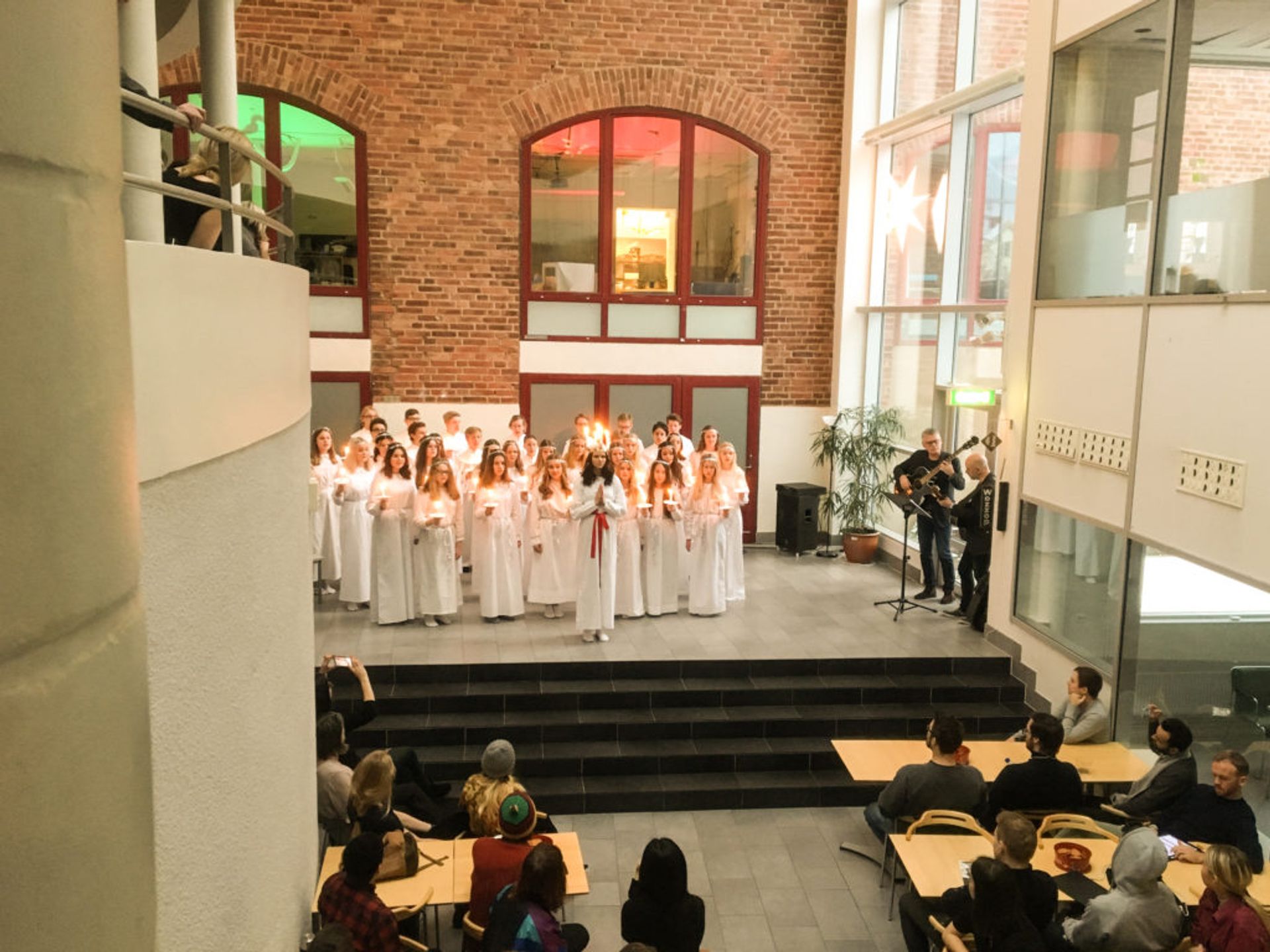 Among other wonderful traditions are the Christmas markets that pop up around the city. Families flock here to enjoy the holiday festivities together on the weekends.These markets feature rows of stalls with homemade foods such as jams, cured meats, liquors, sweets, and hands crafts like knit clothes, wood carvings, soaps, and small furniture items. Live music wafts through the air, and children run through the crowds chasing one another. After visiting one of the many food vendors, you can enjoy your in meatballs with lingonberry sauce or hot chocolate in one of the huts that come complete with fire and fur lined benches.