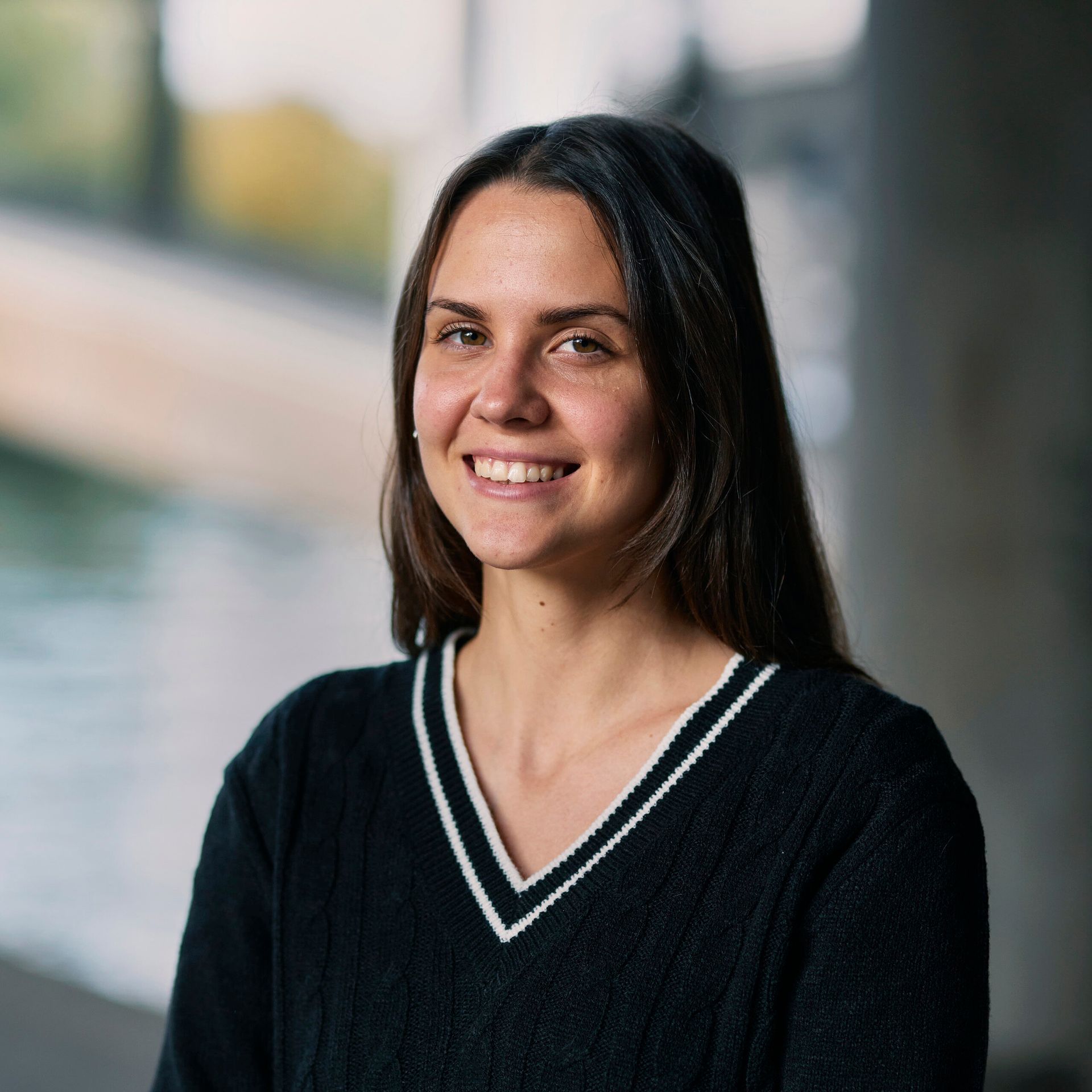 North Sweden is a popular touristic destination. People often visit Kiruna, Jokkmokk, or Abisko while Luleå is sort of forgotten. This beautiful town has however a lot to offer, especially during winter. And it actually might be a bit more accessible and affordable trip to the north!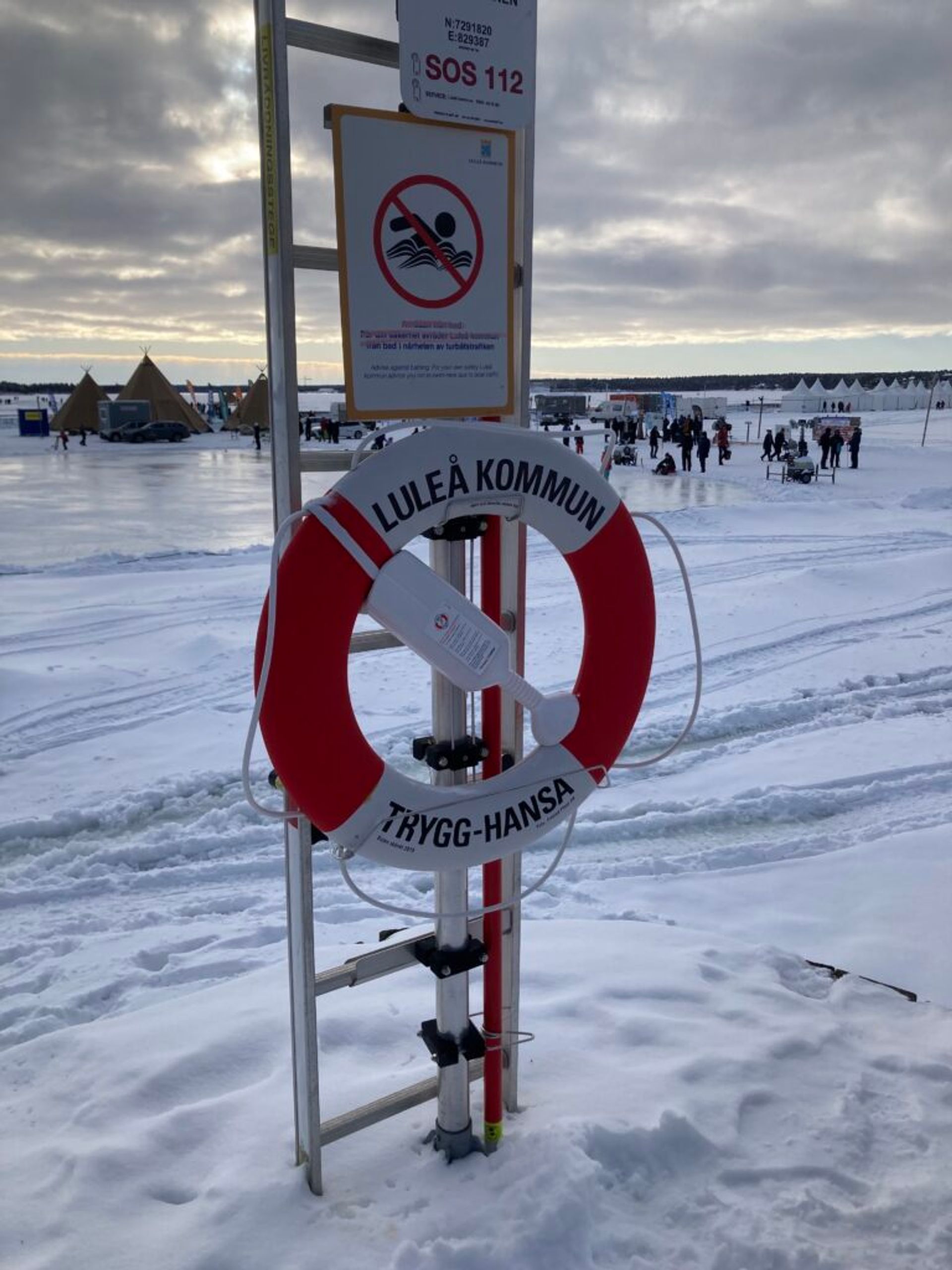 Why Luleå?
Our reason was that you can fly to Luleå directly with Ryanair – which means that the flight ticket is actually affordable. It's also not a typical touristic destination, so it is rarely packed with tourists. And also because of the huge quantity of snow!!!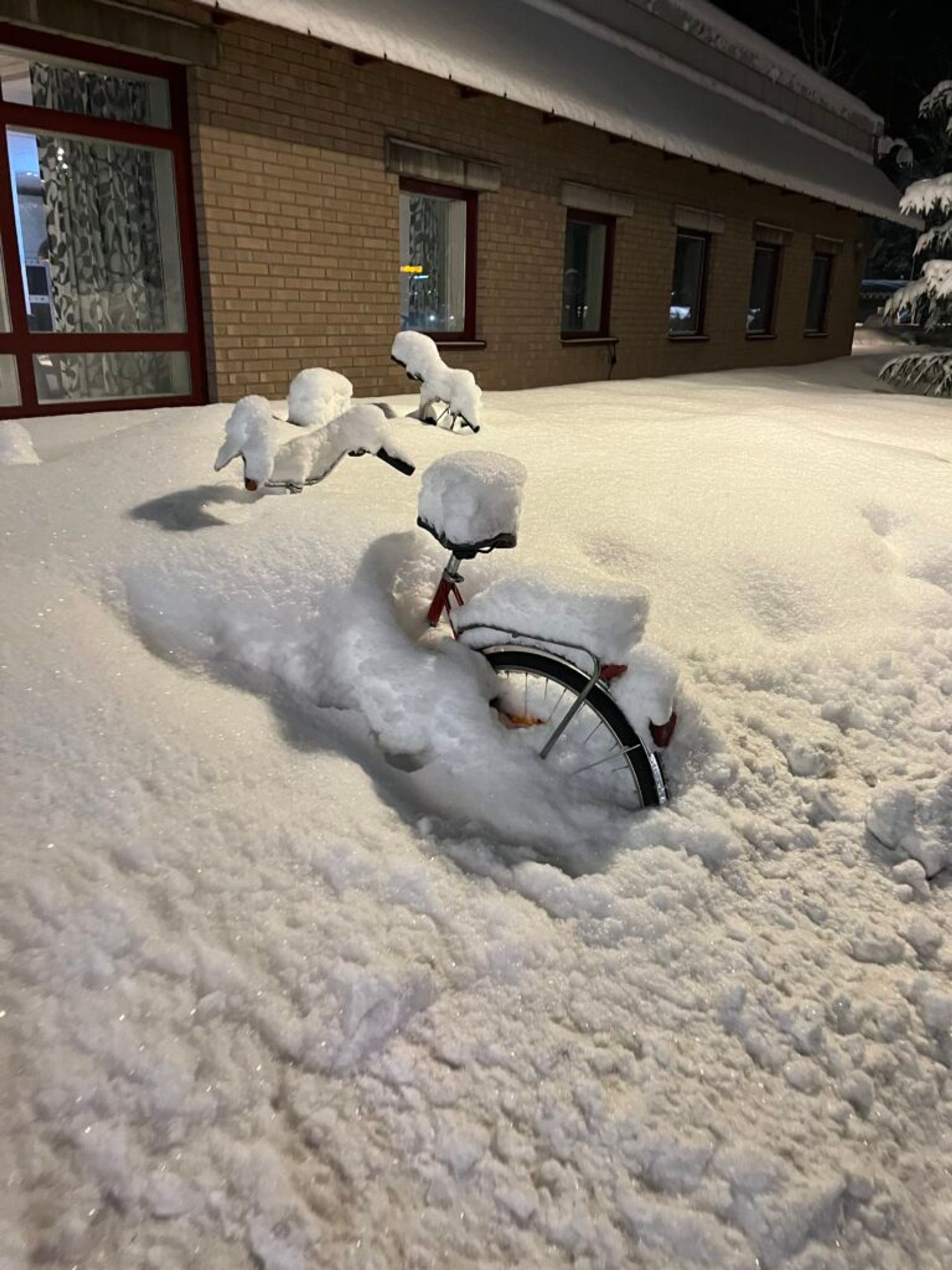 How to get to Luleå?
The best option is to fly from Stockholm Airport. The return ticket cost us SEK 420 per person. But we also bought it only 3 weeks in advance, the sooner you buy the ticket, the cheaper it'll probably be. You need however also take into consideration cost of transport to and from the airport which depends on the form of transport you choose.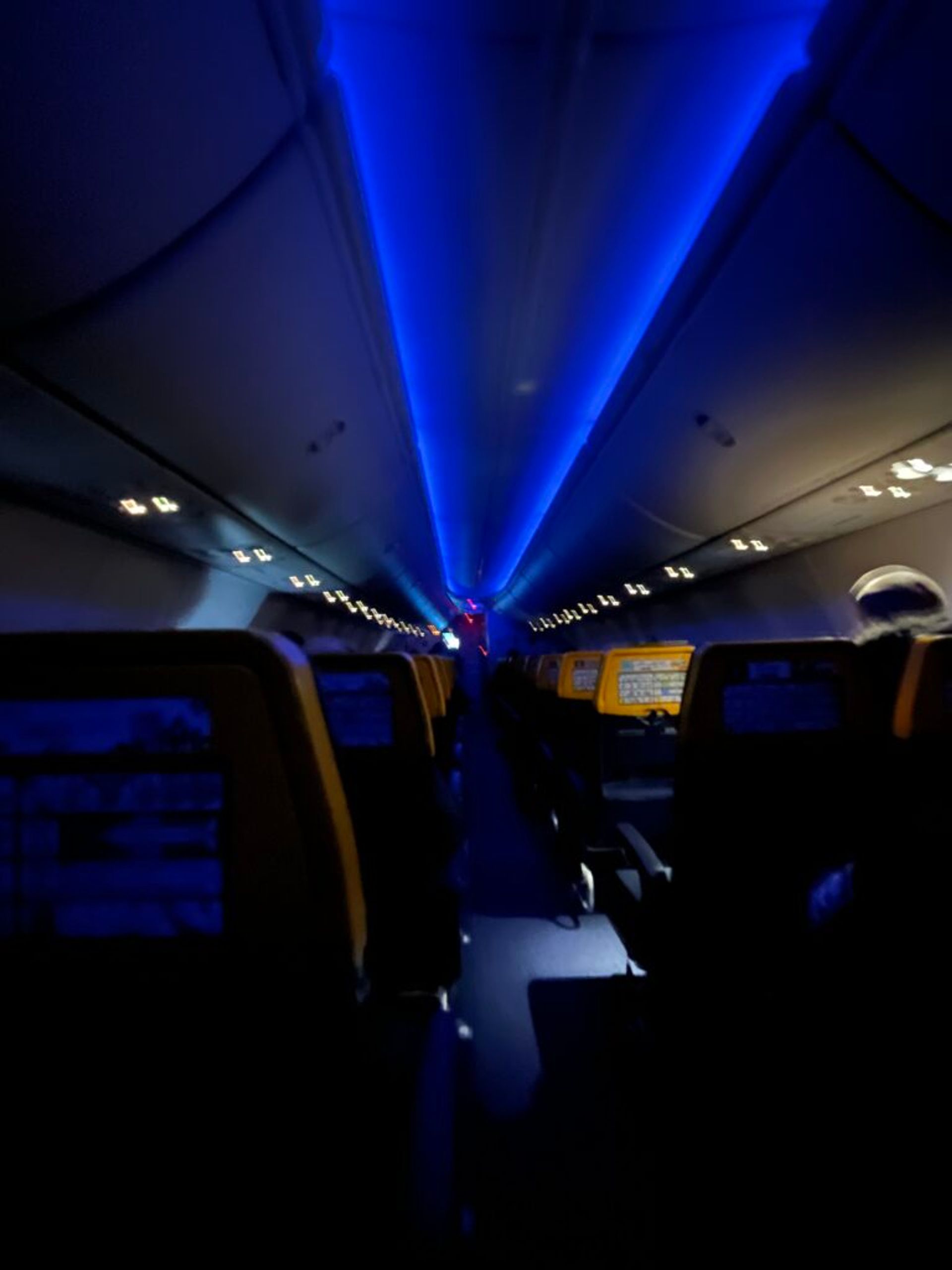 From the Luleå Airport, you can buy a bus ticket with the Luleå Lokaltrafik app. The cost of the ticket is only SEK 29 which is an extremely good price. You use the same app for transport around the city.
What about the accommodation?
I would recommend looking into it early in advance. There are several Airbnbs in and around Luleå that are for a good price. But since we were booking everything a bit last minute, we had to be more creative. We booked a hotel room at Sunderby Hotel & Konferens. For one person it was about SEK 600 per night but the accommodation also had a sauna and breakfast buffet included in the price – a really big benefit after the cold winter days. You could definitely find much cheaper options if you book in advance. For example, now there is a room to rent for 2 people for just SEK 400 per night. Oh but the view we got in the morning from our balcony… Unforgettable!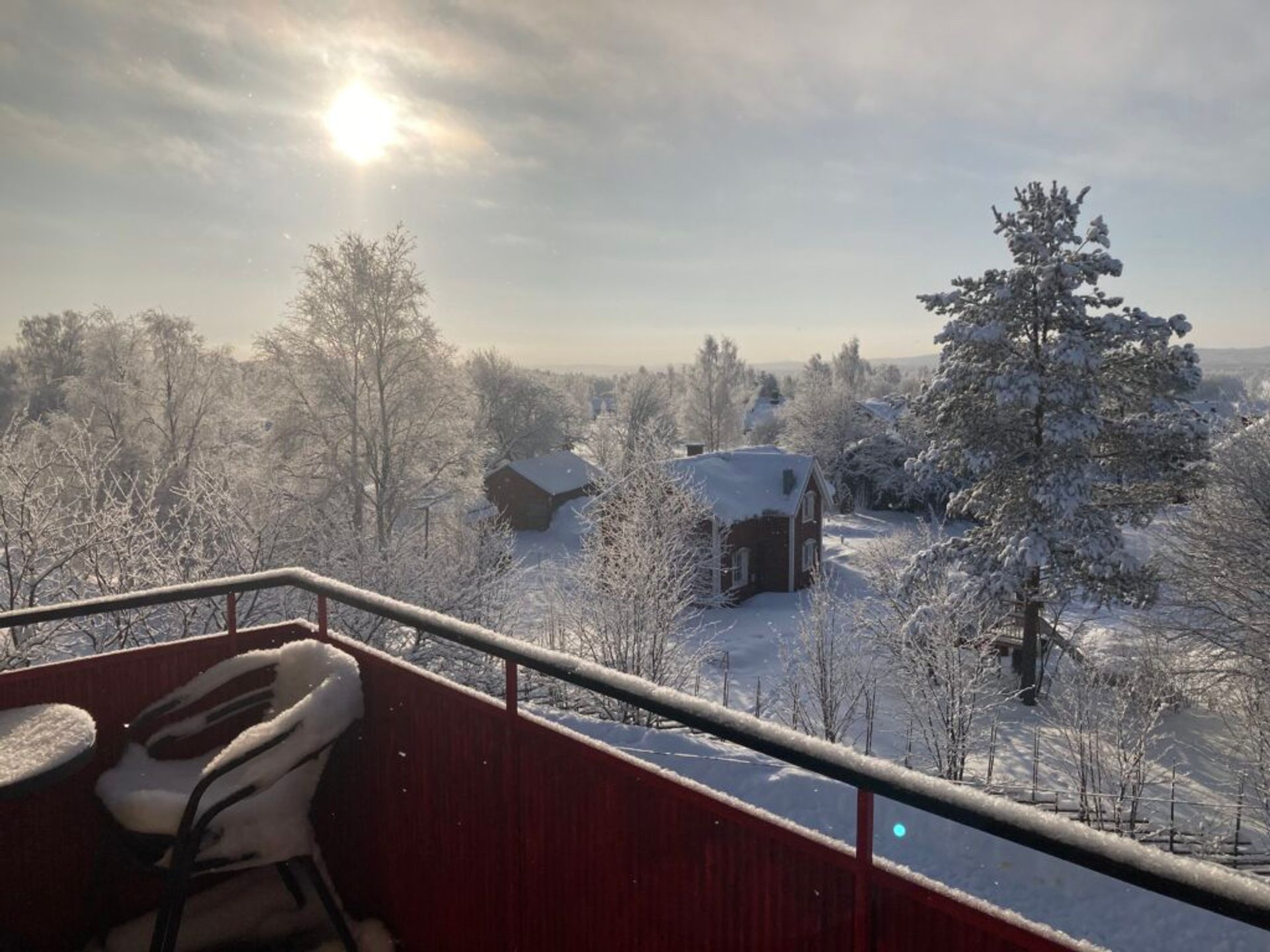 What to see and do in Luleå in winter?
When we arrived in Luleå, we were overwhelmed by the amount of snow sparkling at us. The locals consider snow as an everyday part of their days but we were really excited. I have never seen that much snow, not even in the rest of Sweden.
Ice sculpture exhibition
We were lucky enough to be there when the art students from Luleå were showcasing the sculptures they made from ice. They were really gorgeous and free to take photos or observe.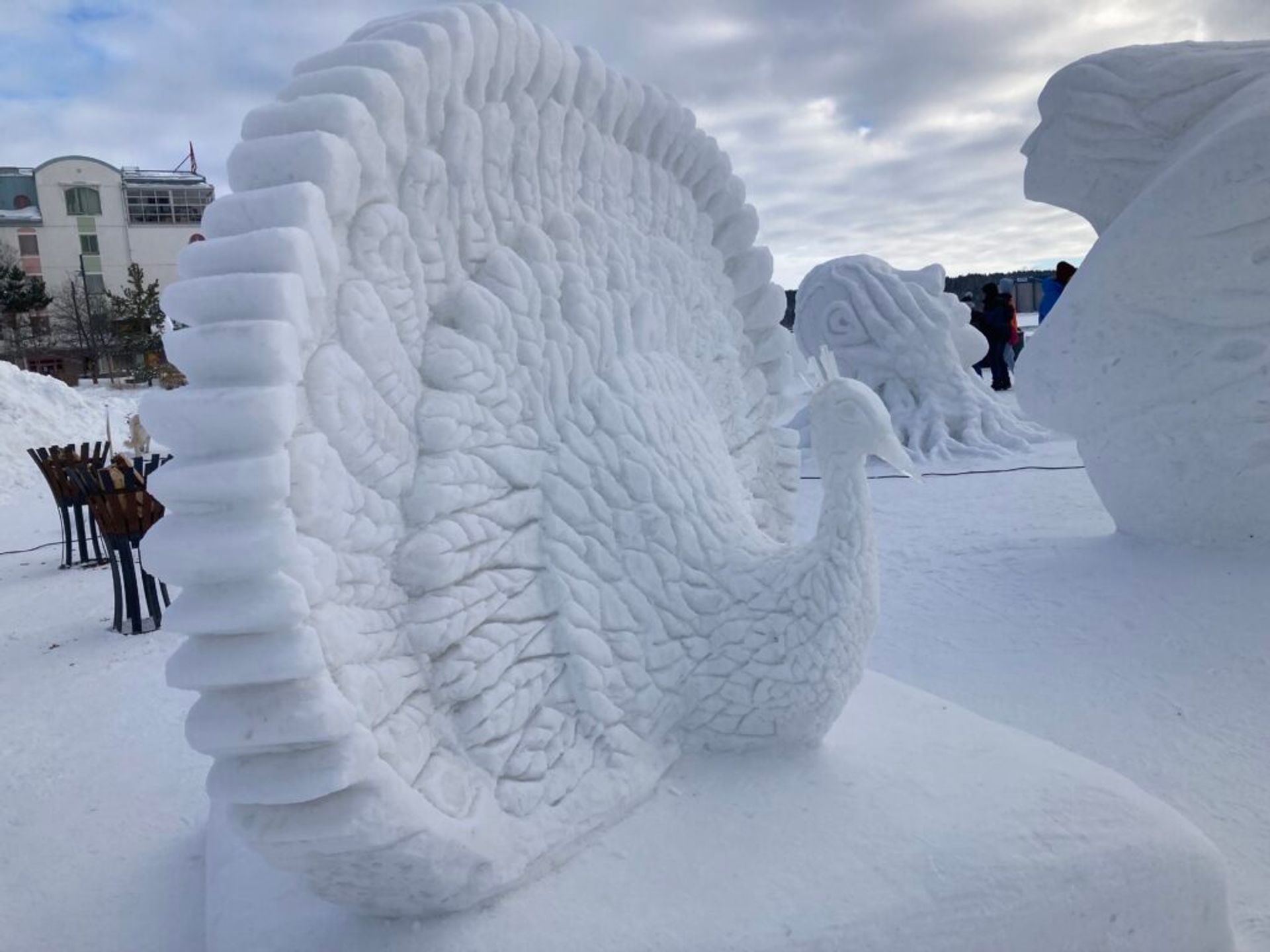 Ice track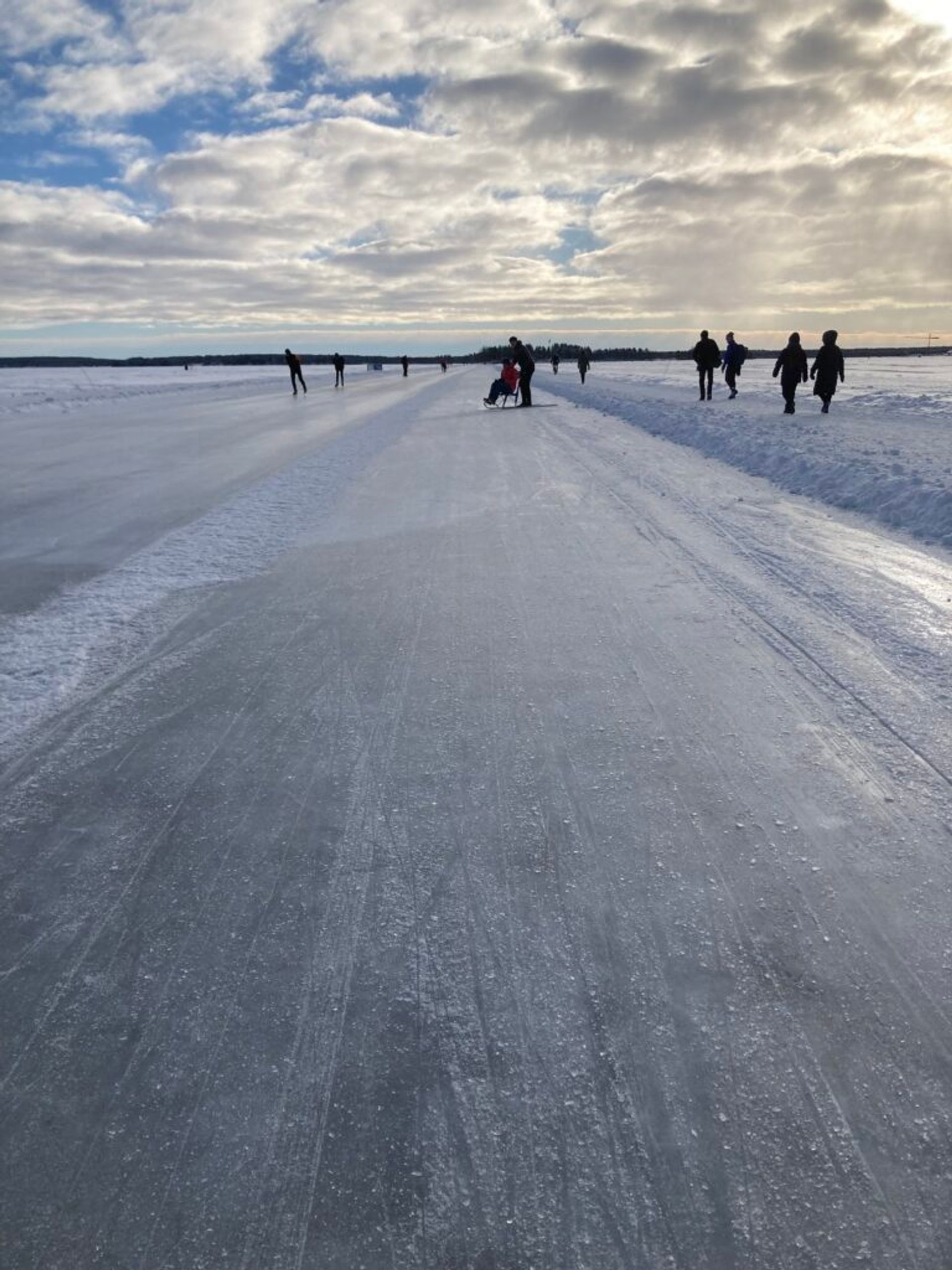 The most popular attraction in winter Luleå is the ice track. The sea freezes so the city uses an opportunity to create an ice track for people. The ice track tends to be about a 10 km long circle connecting the Luleå archipelago islands with the mainland. You can try kick-sledding on the ice track completely. It's really fun! Or you can rent ice skates as well if that's what you'd like.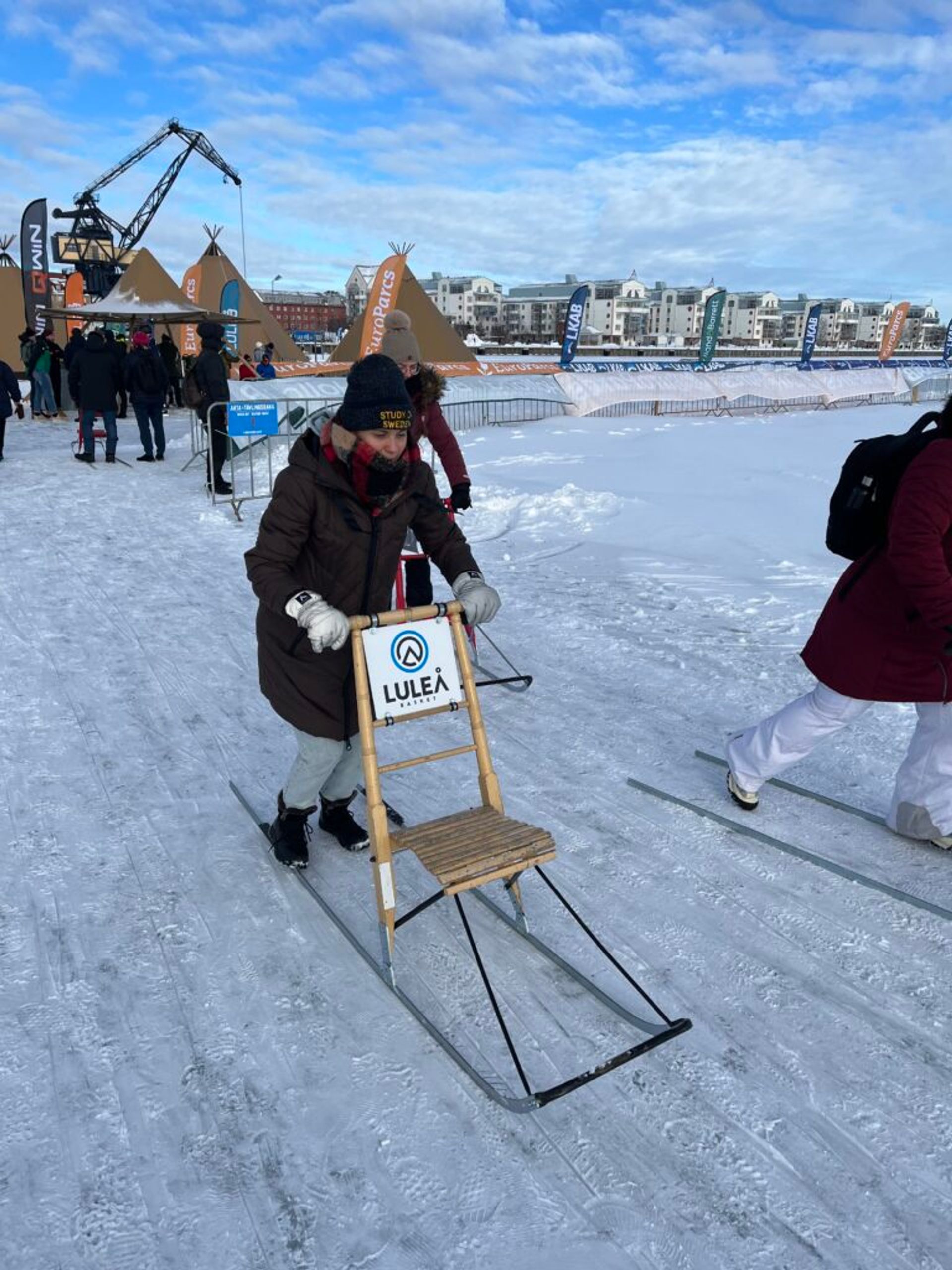 Waffles on an island in Luleå archipelago
We went on the ice track to one of the small islands and found out that they make waffles and sell hot chocolate. The hot chocolate was for SEK 30 and the waffles were for SEK 50. A good price and a yummy treat with a beautiful view of the frozen sea.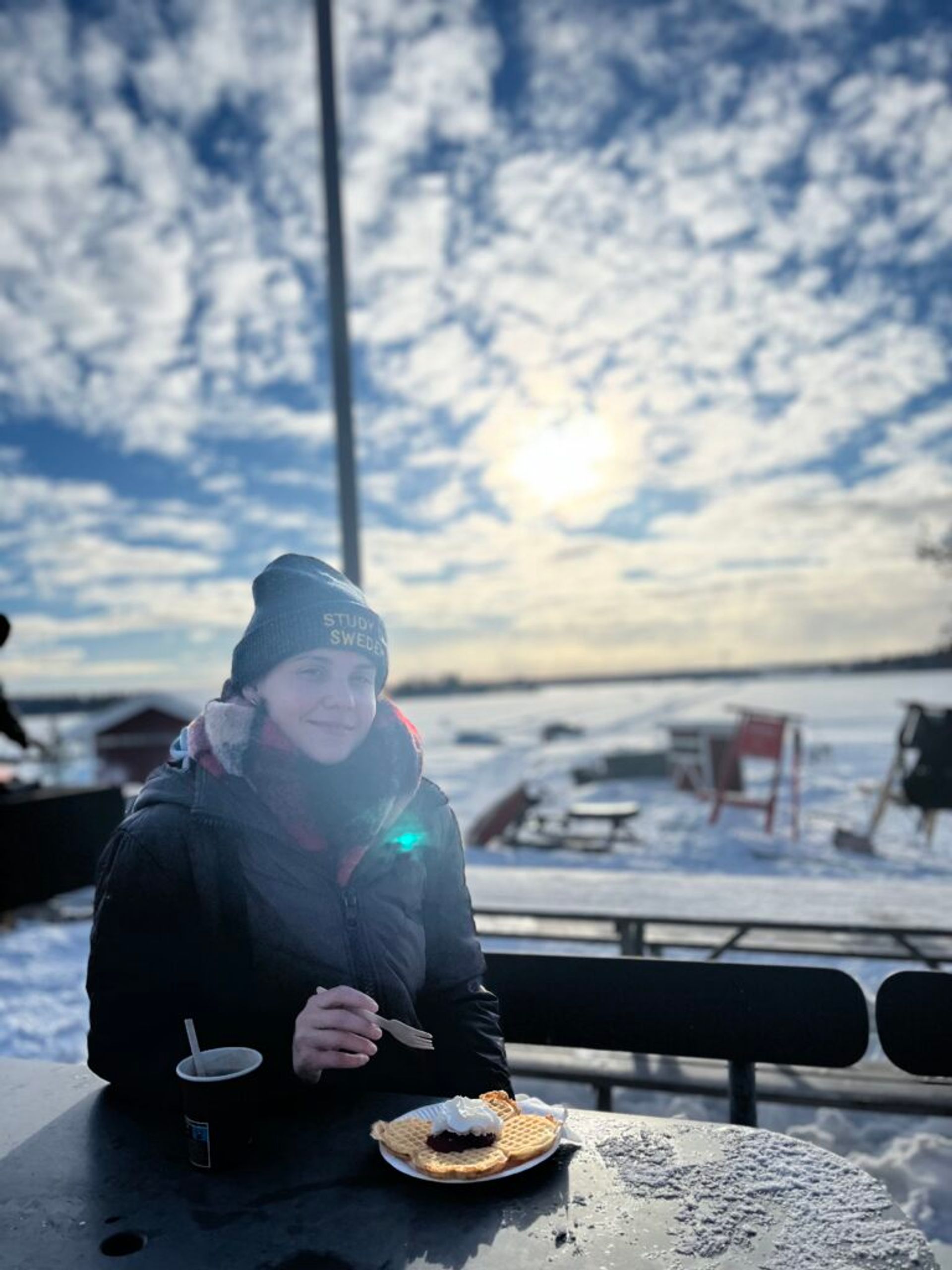 Visit the Norbottens museum
We got to the museum last minute because it was closing at 4 pm but the lady let us quickly walk around the museum. It is here that you can learn a bit about the history of the region, as well as nature. It's not a big museum but good to warm up in and the entry is completely free!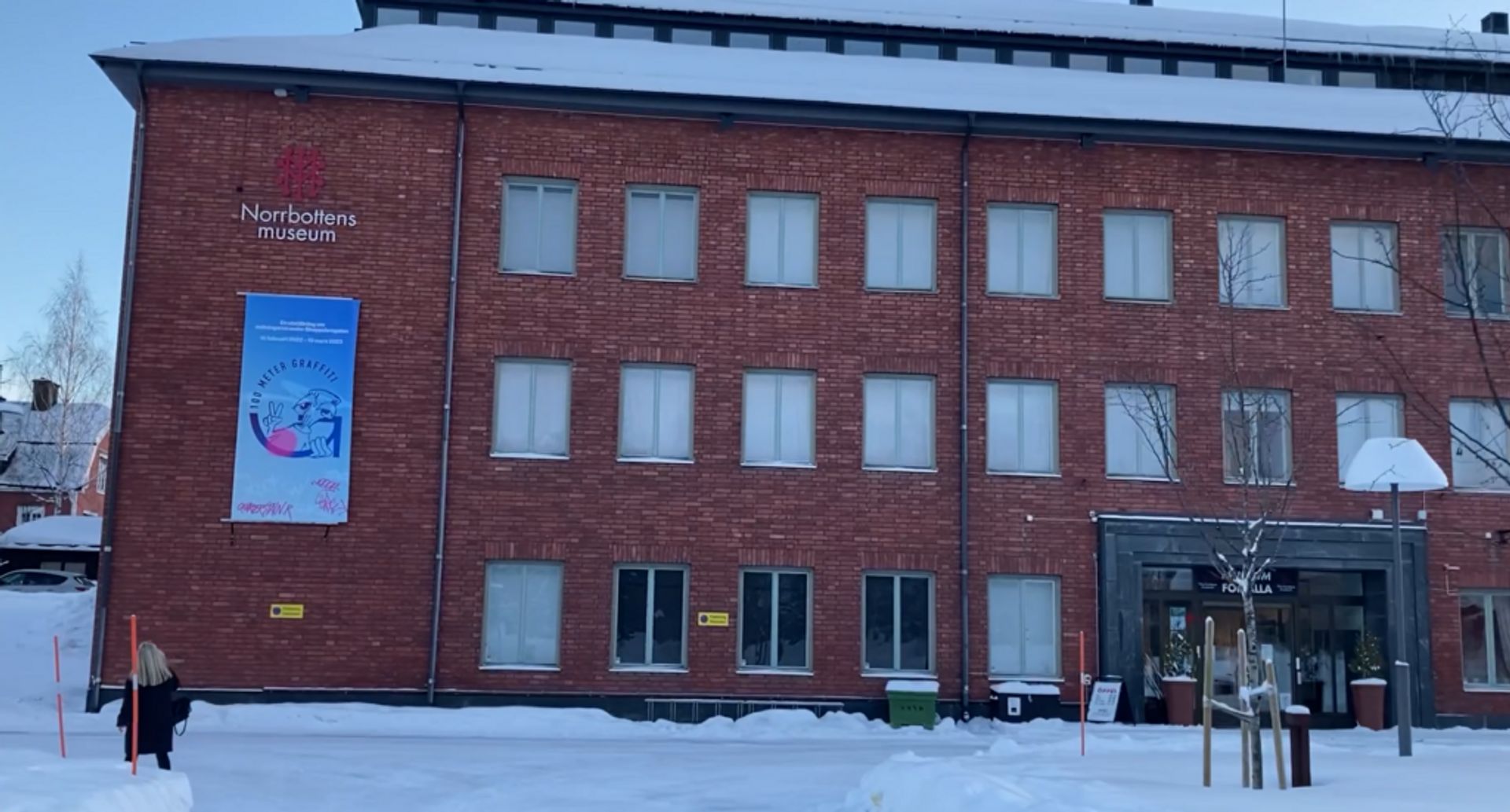 Hunt the Northern lights in Luleå
We were lucky enough to see the Northern lights because the weather was not cloudy and the solar activity was quite strong. You can always book a tour guide to help you find the Northern lights. It usually costs a lot though (about SEK 900 per person). If you'd like to stay on a budget, I'd recommend reading my guide on how to find the Northern lights in Sweden.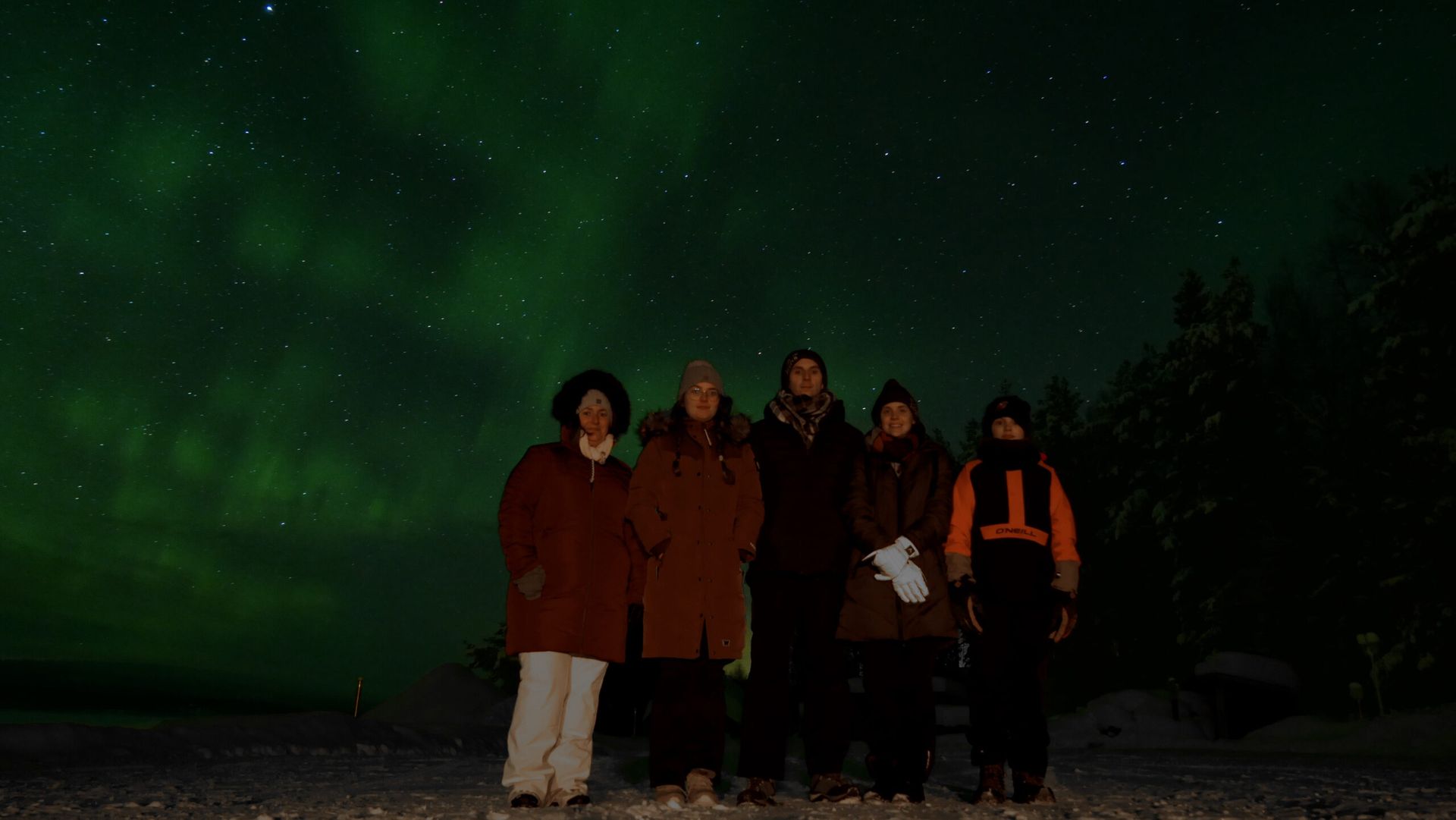 If you can, rent a car and visit Santa's village
Santa's Village is located about 250 km from Luleå. It is near a smaller town called Rovaniemi in Finland. We rented a car to get to the village. There you can see Santa's reindeer, and husky dogs, cross the Arctic Circle, and get some nice hot chocolate. For us, it was a really cool experience but it takes about 3 hours to get there by car. You can also book a visit of reindeer and moose in Luleå at a farm called Cape Wild. It is however a bit more expensive than at Santa's Village.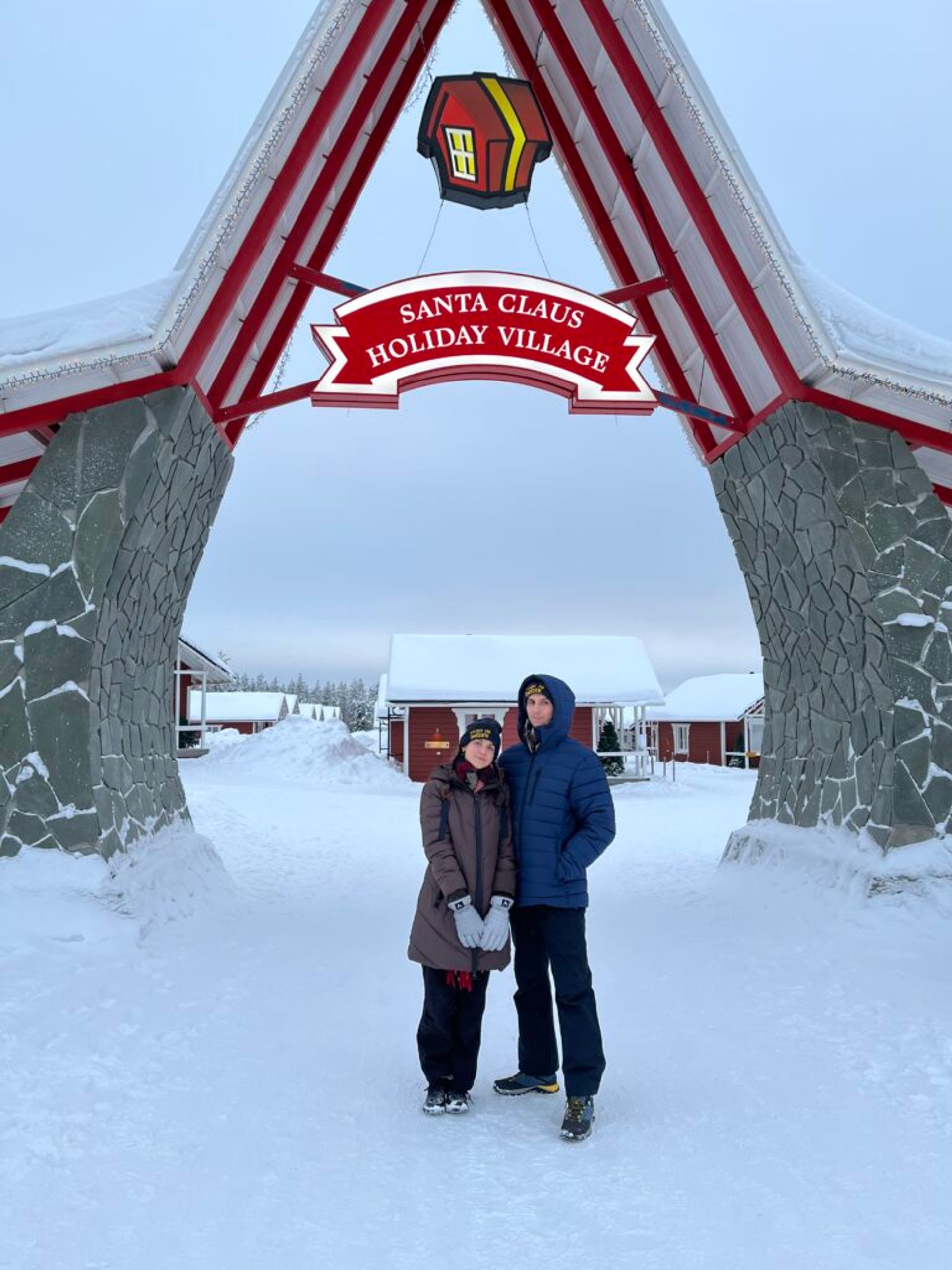 To sum up…
The whole trip cost about SEK 4000 per person including food, accommodation, activities, transport, car, and Santa's Village. I definitely think there is a way for it to be even cheaper but this was a budget that we allowed ourselves to spend and it was definitely worth it! Let me know in the comments about your trip to the north!