I recently moved to Sweden to start my master's studies at the University West in Trollhättan and I must say, in all the excitement I had about moving to a new place, the one thing I never thought much about, was how the very first days of my time at school would be like. So, apart from me getting lost (which I expected) and taking way too many pictures, I really did not have much of an idea of how the first days of the semester would go beyond the lecture room. This is where the Student Union and International Office come in.

As it turns out, the first few weeks here were much more fun than I'd anticipated, and here's the reason why: Introduction Days and Inslussningen! Inslussningen is a Swedish word meaning "The Inclusion" so, if you didn't know any Swedish word up to now-now you do!

One popular culture at Swedish universities is hosting Introduction Days at the beginning of the academic year. This usually involves a programme of activities that students can take part in. Here, new students can interact with fellow classmates and other students. This year, the university really went all out to make the first days of the semester a memorable experience. First, was the introduction week for new international students.
Arrival Day
The introduction week started with Arrival Day. New students were picked up from the airport and train station by members of the Student Union and assisted in finding their way to their accommodation. If you are a new student coming to study in Sweden, it's a good idea to check with your school to see if they offer a similar arrangement. It is so convenient to have someone who is familiar with the area to show you around.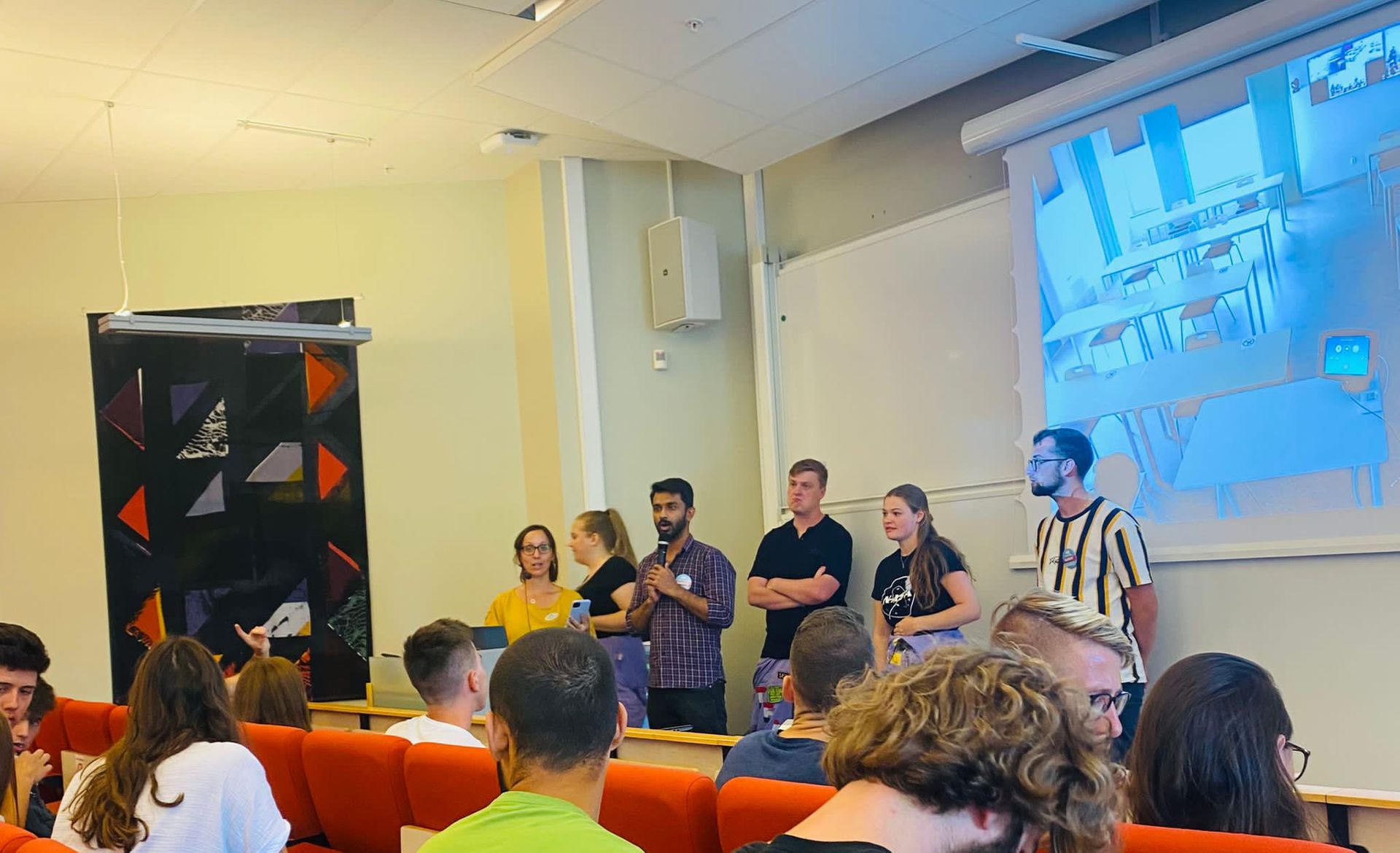 Introduction Days
Arrival day was followed by introduction days spanning throughout the week. This offered a lot of information about the school and all the facilities and services available for students to help make their stay as comfortable as possible. The introduction days also included guided tours of the school campus as well as the city. This was helpful in getting new students familiar with their surroundings as well as key facilities such as grocery stores, the sports arena, banks, and the university's Centre for Production Technology which is located a few kilometres from the main campus.
Inslussningen!
Then came Inslussningen! The plot was pretty simple: students form teams with students from their faculties and earn points by winning challenges. Pretty fun, right? Now imagine doing that every day (almost) for two weeks straight! The activities were scheduled for late afternoon, at a time when everyone was done with their lectures. I didn't get to take part in all the activities but the ones that I did, I absolutely enjoyed. From treasure hunts, bowling, taco hangouts, playing volleyball, pub night, photo contests, karaoke to building rafts and using them in a speed contest, there was something for everyone and I am quite convinced that the students who took part in the activities enjoyed them a lot. Who wouldn't?
Some of the activities brought out the kid in everyone, and some required us to think just a little harder. The ones below were my personal favourites.
1. Raft Racing
The coolest part about this activity was that the teams got to build their rafts from scratch! This presented a great opportunity for people to work together as a team in building a strong raft that would not fall apart during the race. And well, what beats winning a raft race in a raft that you made yourself!
2. Treasure Hunt
This activity had us walking all over the city! Firstly, each team got a clue to a location and each location had a challenge for the team to compete in order to gain tokens, win points and get the clue to the next location. The challenges included a timed puzzle, target games, and even typing words with an unmarked Swedish keyboard (yes there is a Swedish keyboard!). The activity turned out to be a good workout for both the body and the brain.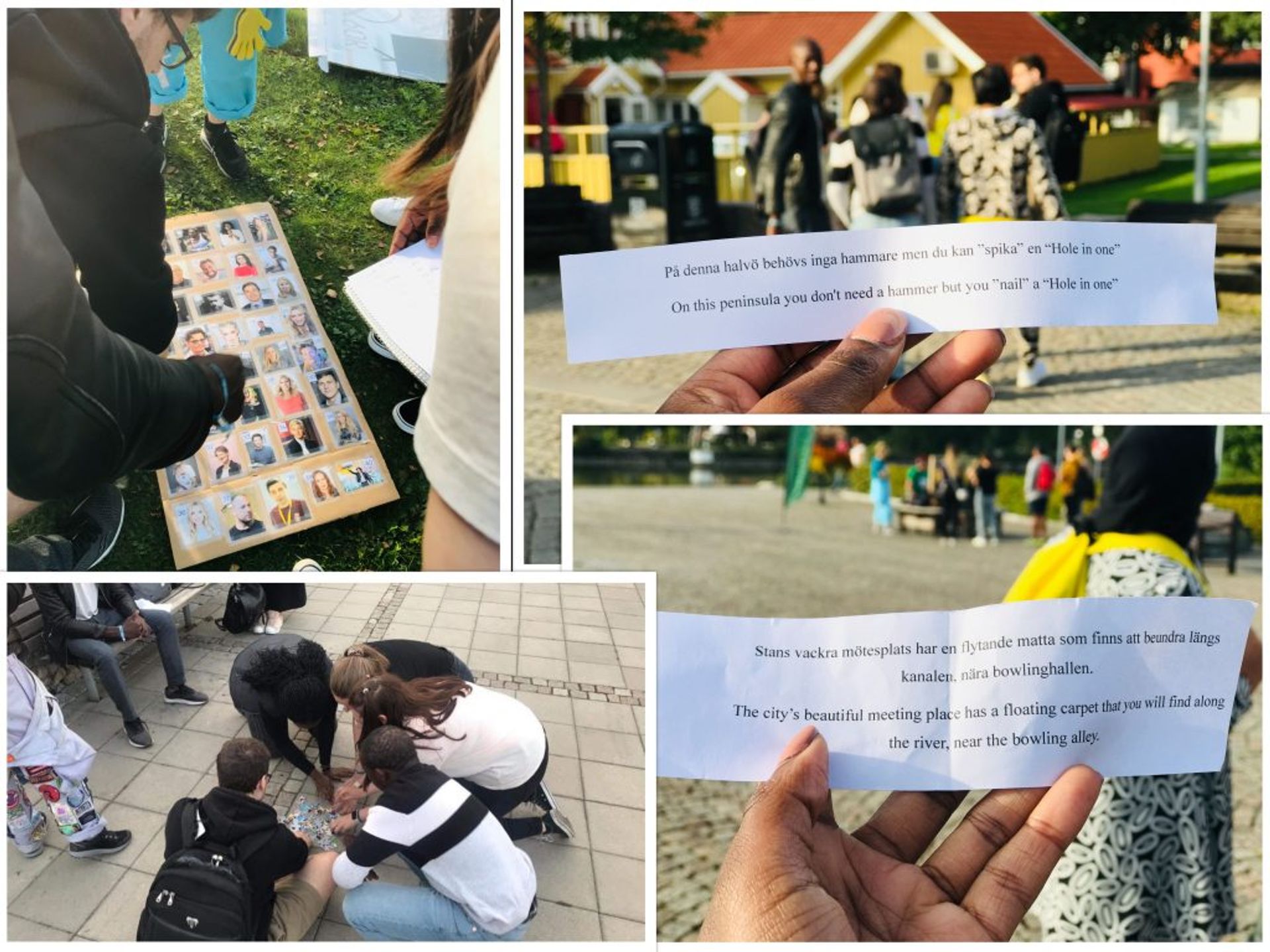 3. Bowling
This was my very first bowling experience and it was way more interesting than I expected. Bowling is one of those simple games that are surprisingly fun. With lessons from a fellow classmate, I went from bowling gutter balls to hitting my first strike. Nothing beats hitting your first strike-literally nothing.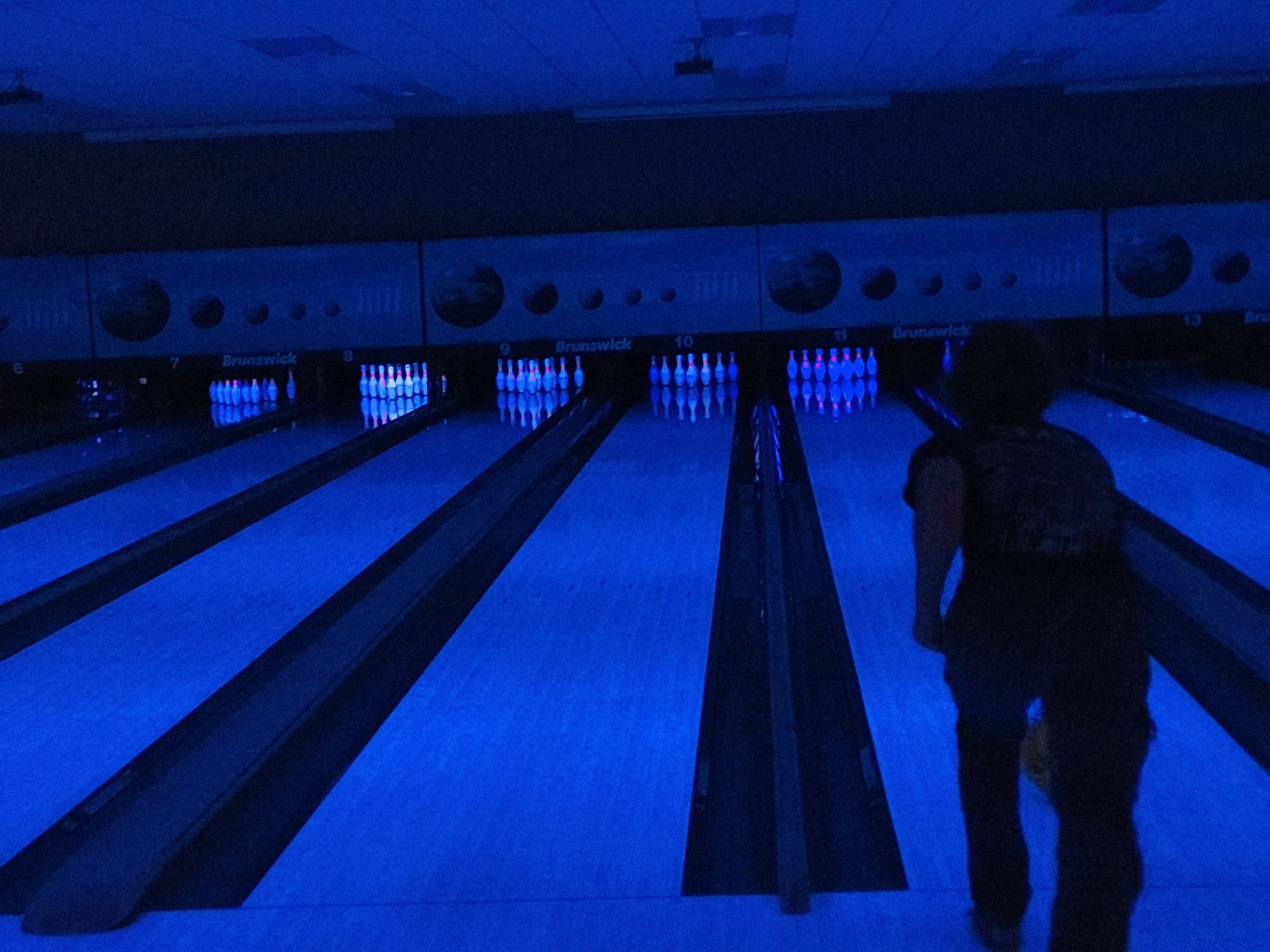 Taking part in these activities was fun but more importantly; I got to make new friends, learn more about the school and the city, get help from other students and get some handy tips for settling in Sweden (I will cover these in another blog.)

So, that's how my Autumn semester began here in the West Coast. Inslussningen was a great way to start my journey as an international student in Sweden and in my opinion, it was an excellent way of kick-starting the new academic year. You can read more about introduction days at other Swedish universities from the experiences of Rughuraman at the Stockholm School of Economics, Dena at Lund University, and Agnieszka at Malmo University.

Till next time. Hej då!