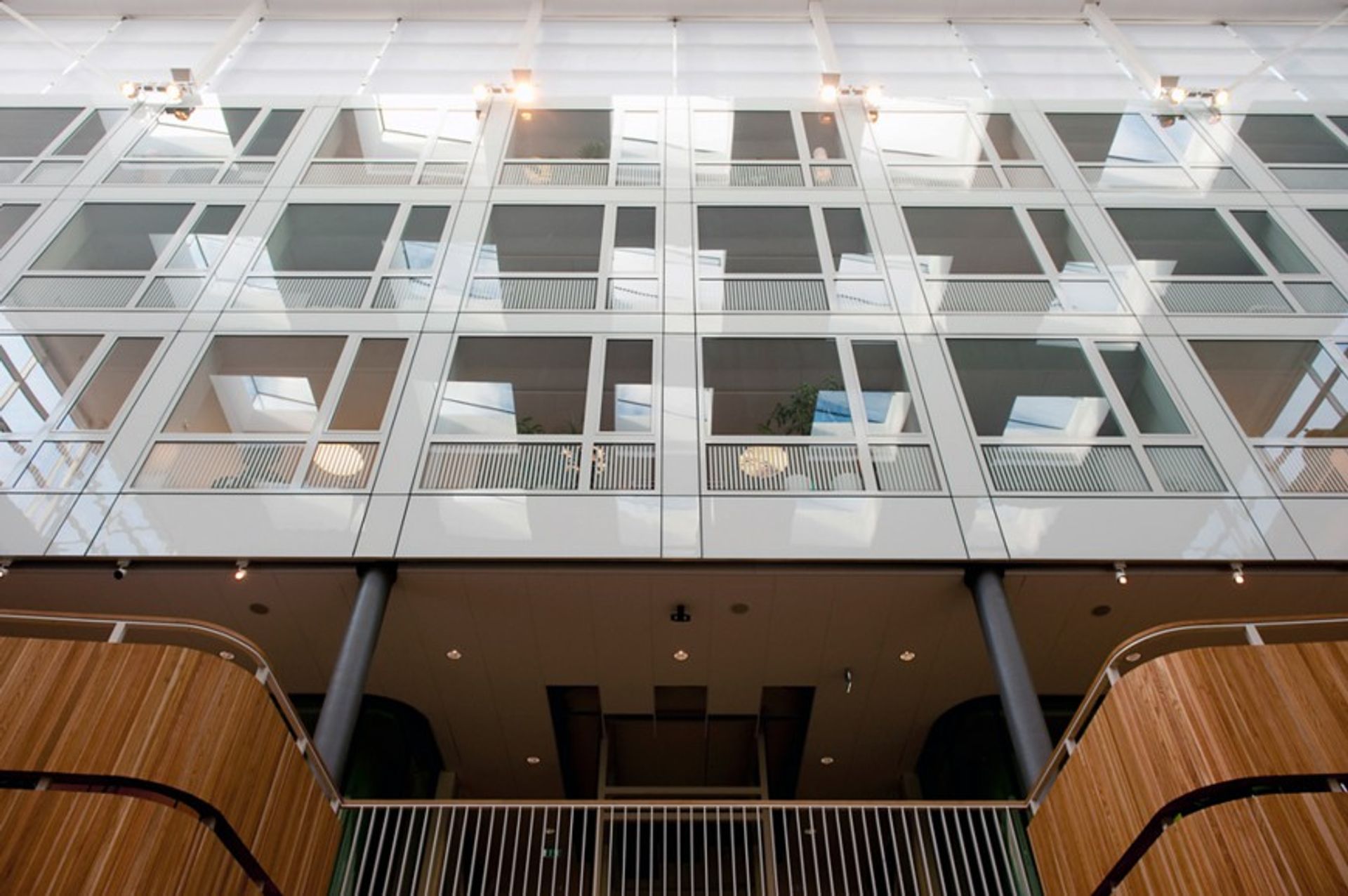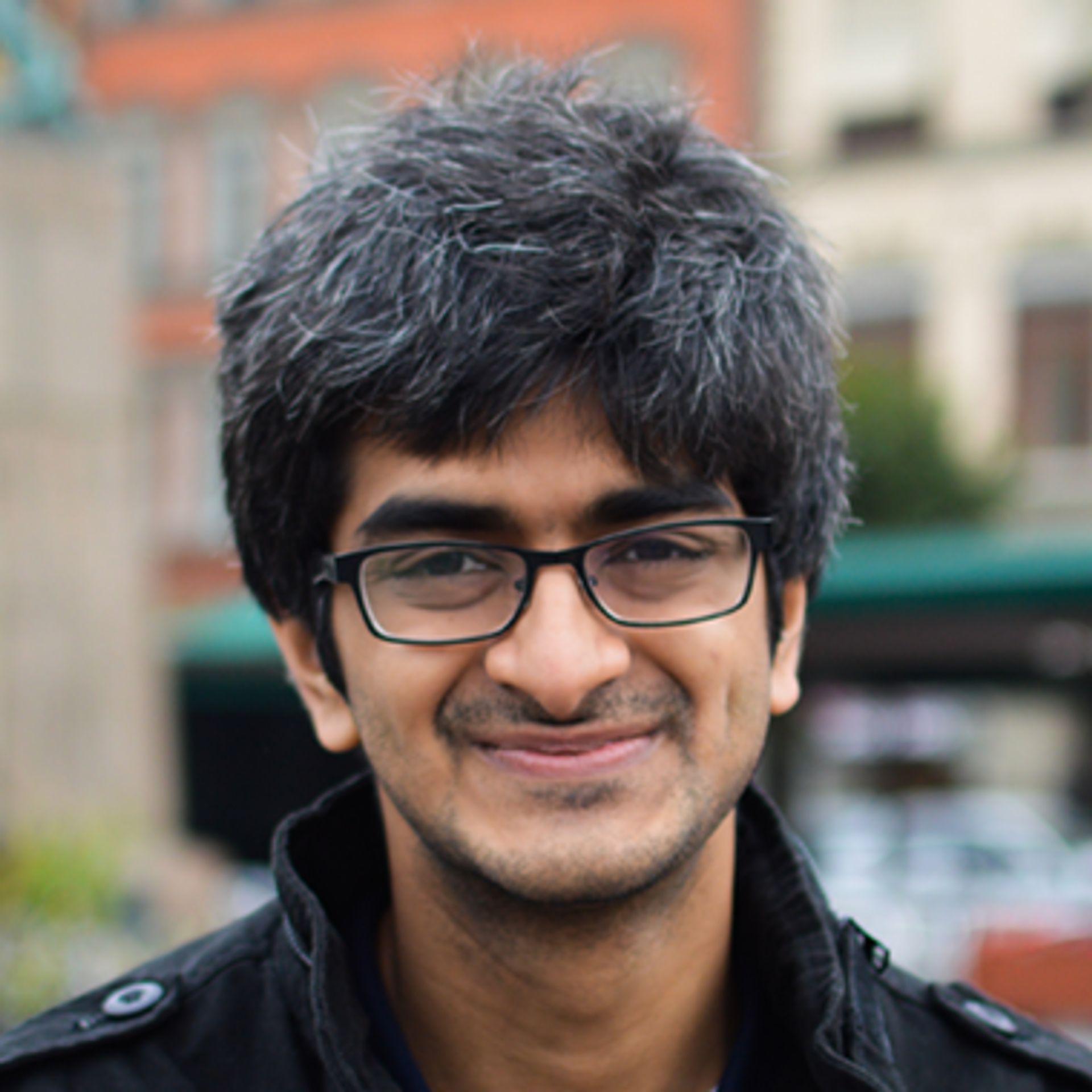 The intro-week is first week of education in Sweden and here at SSE, it is also probably the most active week in the whole year! New students are bombarded with a mix of social and academic activities which give a sense of the history and tradition of the school but also introduce you to your new classmates and friends in the most innocuous way. For me, to come all the way from India, to become friends with strangers from all over the world, would have been a lot more difficult without the intro-week. The intro week is organised by SASSE, the student union of SSE. The intro week for the bachelor's are organized by bachelor students while the intro-week for the masters is organized by 2nd year masters students.
So here goes!
The first time I entered school, I saw this: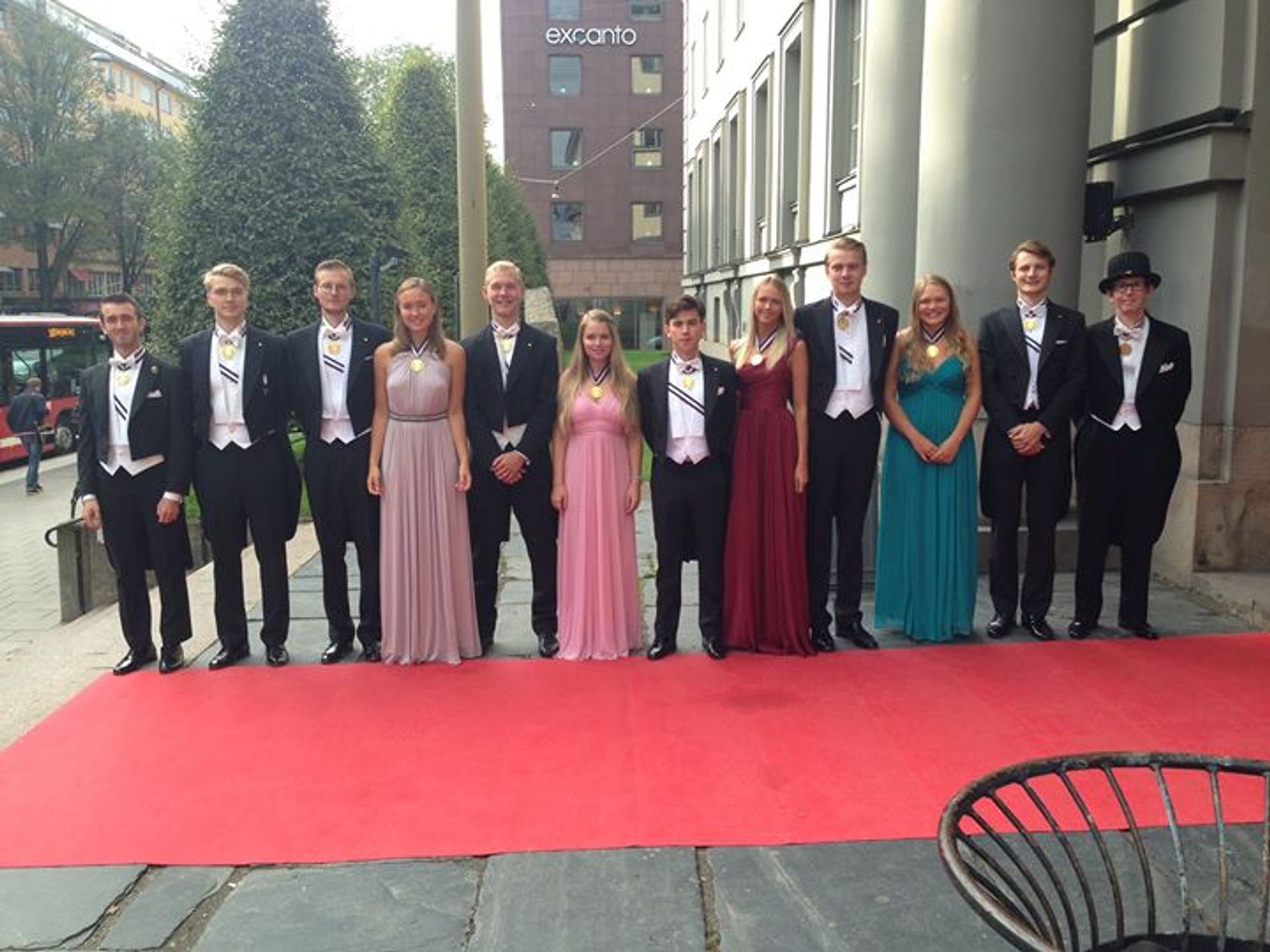 The members of the SASSE board stand outside school to welcome every new student! It was just crazy! I felt like whoaaa this is sooo awesome, look at those fancy clothes from the 18oos. There were a couple of speeches from the President, Dean and some alumni. I remember being so nervous and excited and in awe of the school. It isn't a massive school, and clearly we don't have huge imposing buildings but that's what's unique about SSE. The school is simply made up of its people and its greatest strength is its network. Everyone knows everyone and in the first week I felt like everyone made an effort to make me feel welcome and wanted.
The next big event that I remember was the Master Banquet. For people like me who have never been to banquet in their life, it was another like whoaaa moment. Students were so well dressed. I felt lucky that as a guy I could just get away with wearing a suit. I still struggle eating with a fork and a knife so that was a major thought on my head. But I sat next to some of my soon to be closest friends.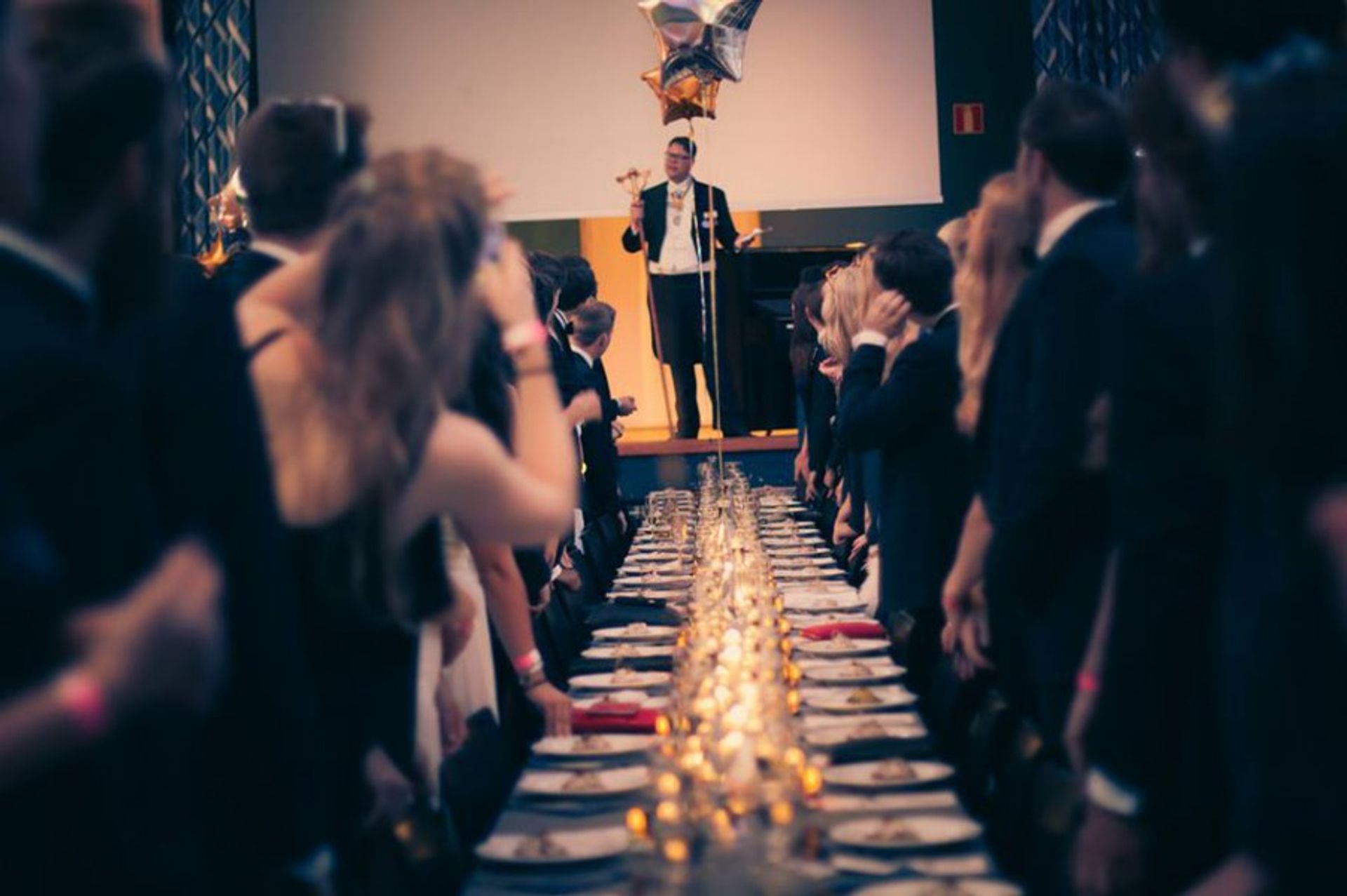 There was this guy with a staff who brought order to the dinner. He would make us sing Swedish songs and introduce people on to the stage. It was all super strange to me. I was just in awe the whole night. Also, people who served were 2nd year Master's students. They were all super nice, and each 'waiter'would always try to out do the others when it came to being polite, friendly and ensuring that their table had the best experience!
After the Banquet and maybe a day of rest, we went to Taxinge. Its a castle but the selling point of the event was a day outdoors playing Swedish games topped off with another banquet in the evening. I had my first swim in a lake that day.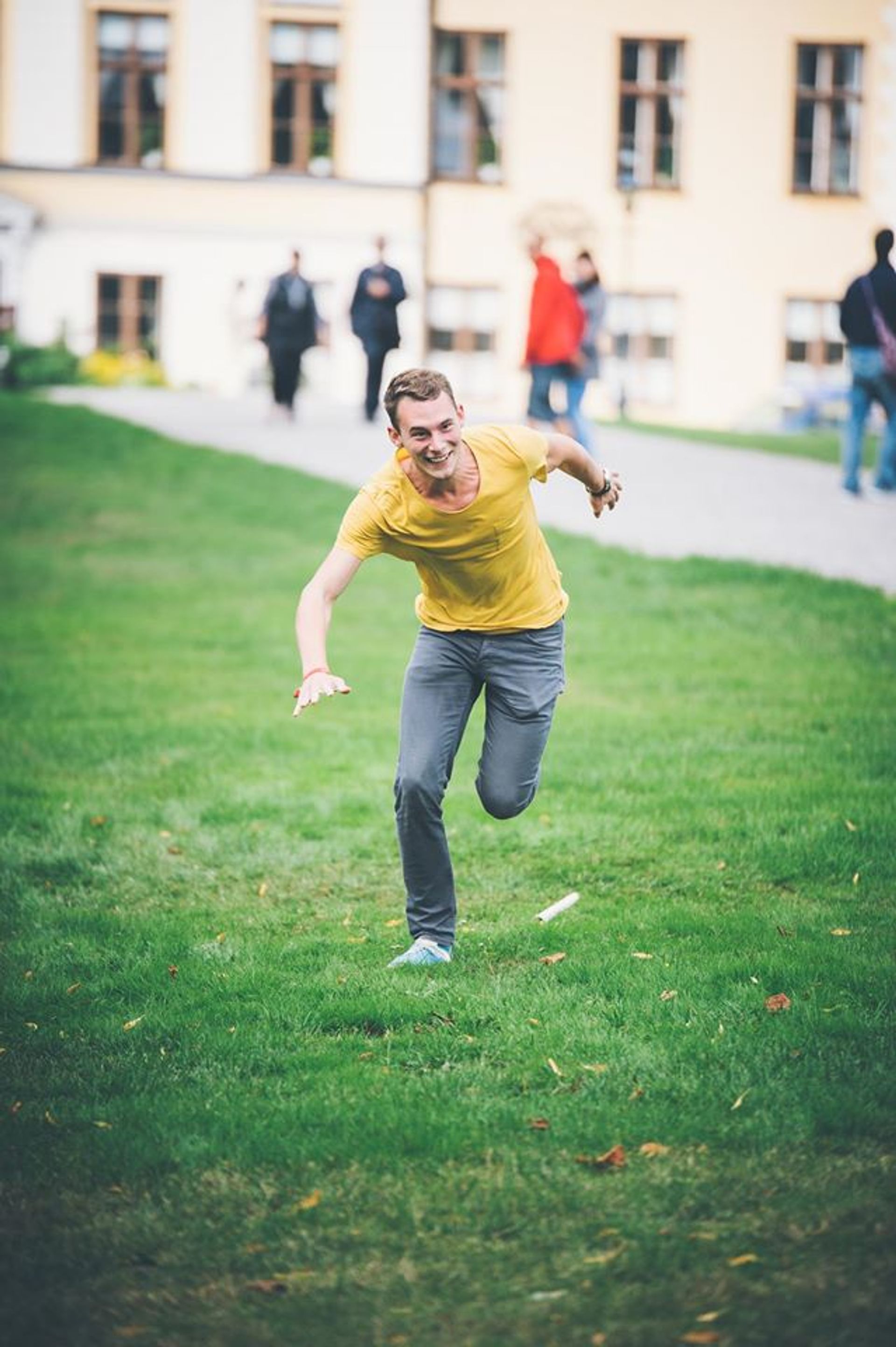 Photography: Marcus Angelstig
The intro-week was finished with the magical crayfish party which was organized by 2nd year masters students studying the same program as me.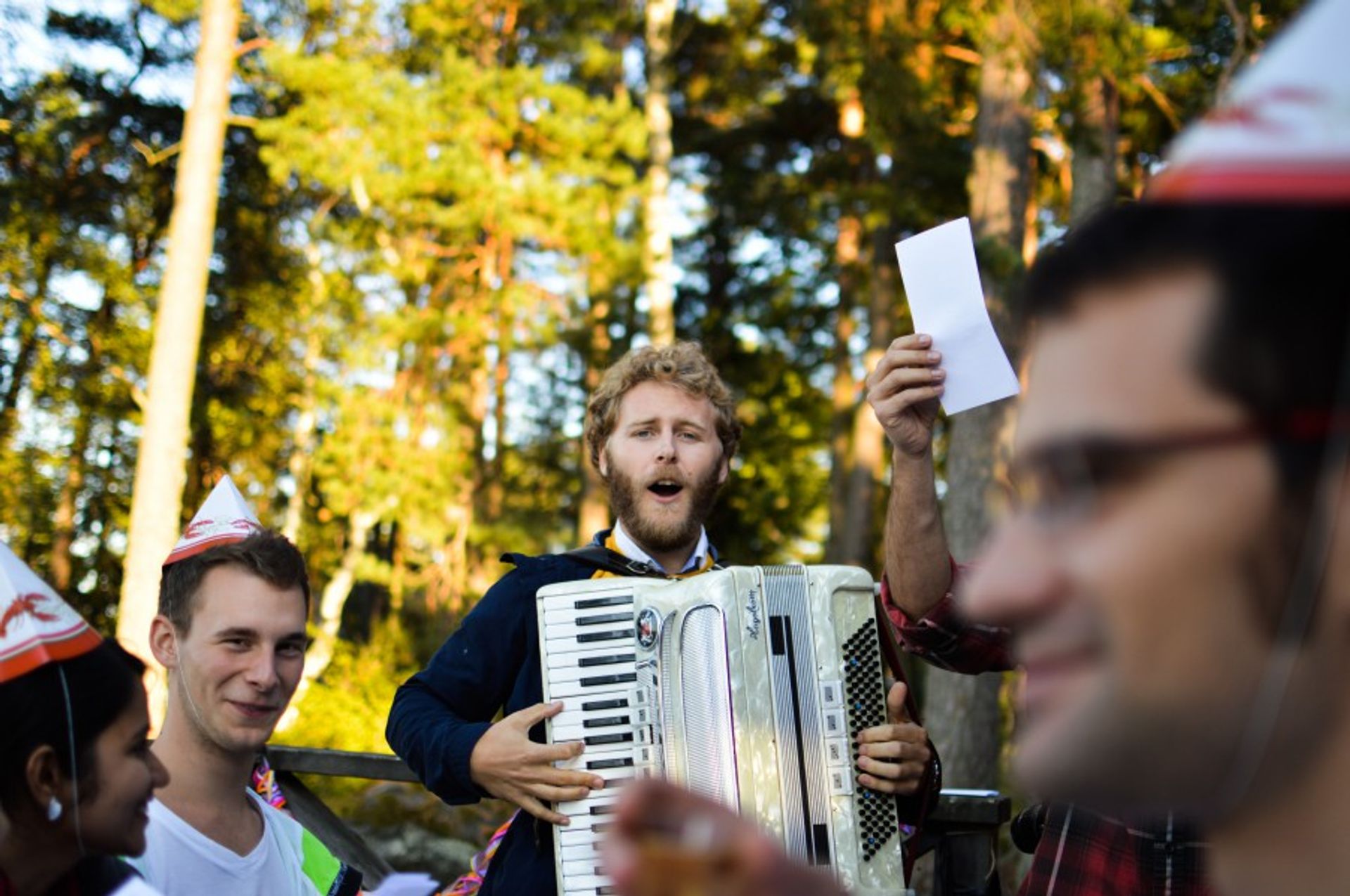 I remember all through the intro-week, I was trying to make sense of the world around me. This was this brilliant new experience for me and I had my fears of not knowing if I would be liked, or if it's all worth it coming all the way from India. By the end of the intro-week I knew two things. One, that I wasn't alone and two, it was going to be one hell of a journey!
For more pictures Taxinge Trip: https://www.facebook.com/media/set/?set=a.491369164341001.1073741891.297549083723011&type=3
Master Banquet: https://www.facebook.com/media/set/?set=a.692941830850399.1073741969.297549083723011&type=3