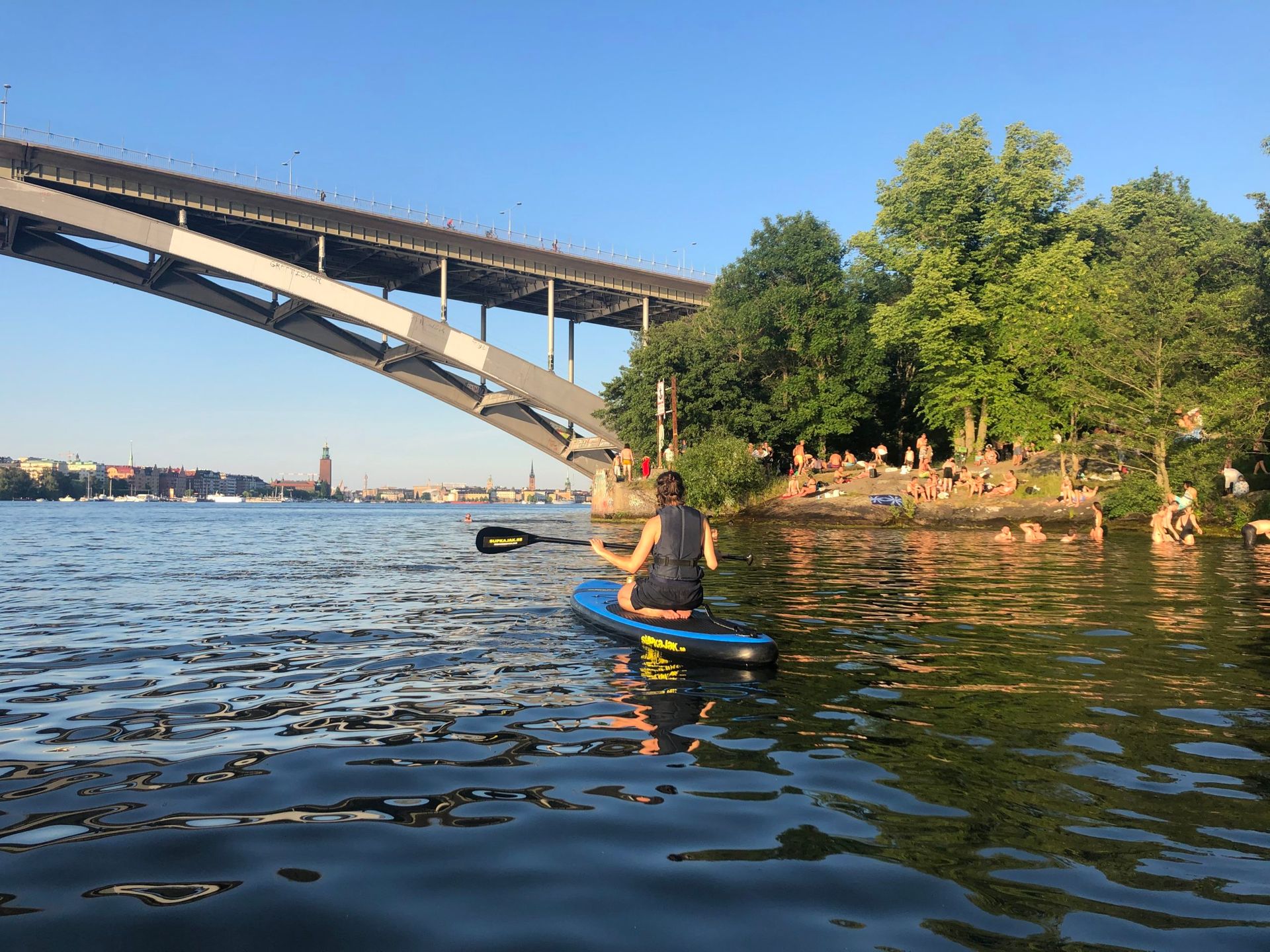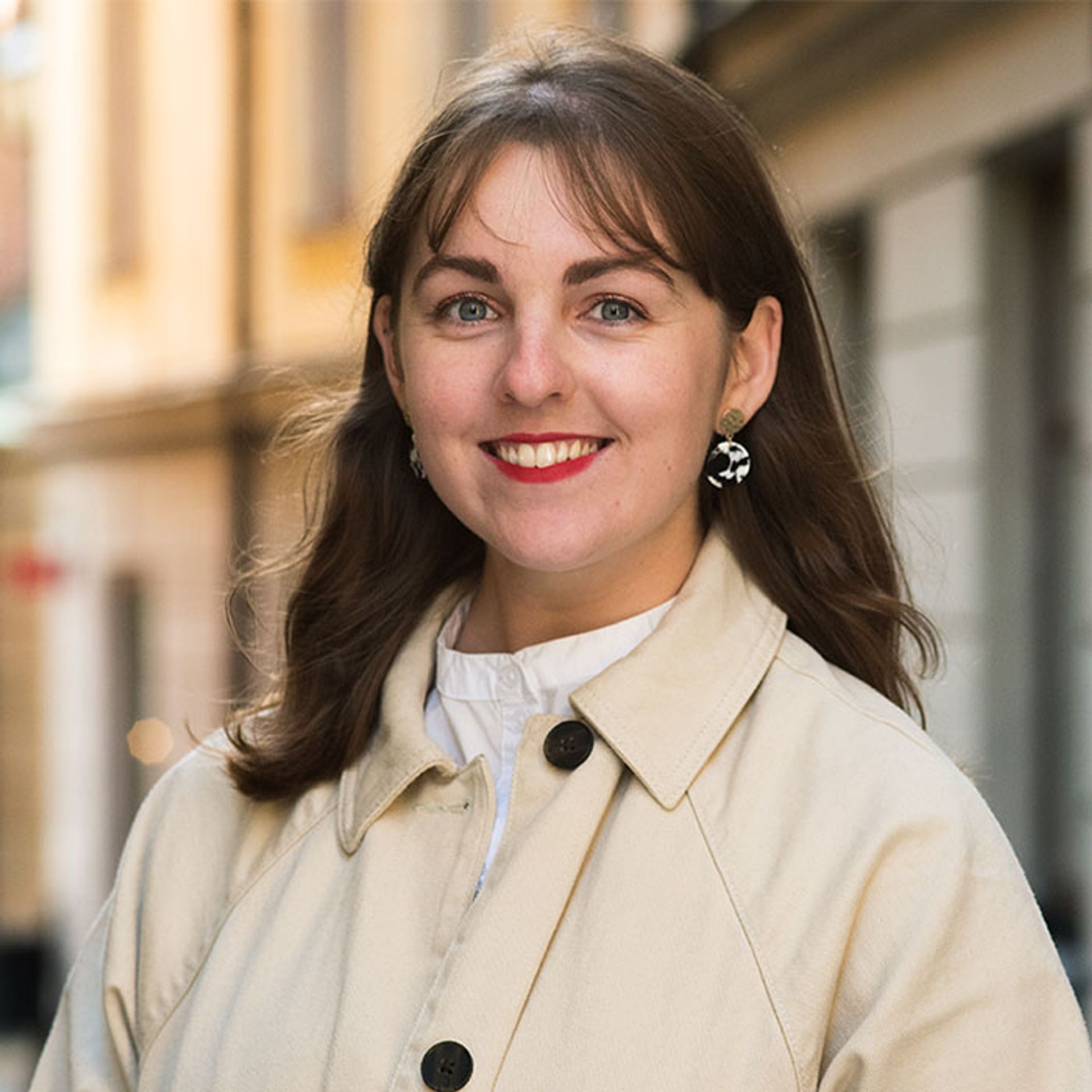 Written by Emma
29 Jun 2020
How do you get your bearings in a new place? In the weeks leading up to a holiday, perhaps you spend your time on TripAdvisor, pinpointing the best spots for local cuisine or exciting art galleries. Maybe when you arrive, you'll hunt for the local supermarket. You'll find yourself marvelling at new fruits, veggies and snacks to sample during your time there. The next day, you'll go on a walking tour led by an enthusiastic guide, getting a sense of the place's personality, who came and went there across history. Sometimes if you're lucky, a friend from your past will live there too, and they'll show you a great night in their local haunts. Perhaps in being tied to this person, having a history with them, you'll start to feel as if you could get to know this place too.
What does it take for a place to start feeling like home, though? How do you get to know it in a rhythm beyond a weekend, a week, a fortnight? To get a sense of all the ways you can get to know your Swedish city once you move here, I've asked some friends for their memories, tips and guidance. Below are small audio clips from previous ambassadors, current ambassadors and even from a tour guide in Stockholm, who all share some of their experiences with you. They range from memories and tips on how they got to know their Swedish city, to little audio trails of places to go, and places to learn more about. Let's start down the south of Sweden and work our way up.
Malmö, audio guide by Tina
[if lt IE 9]><script>document.createElement('audio');</script><![endif]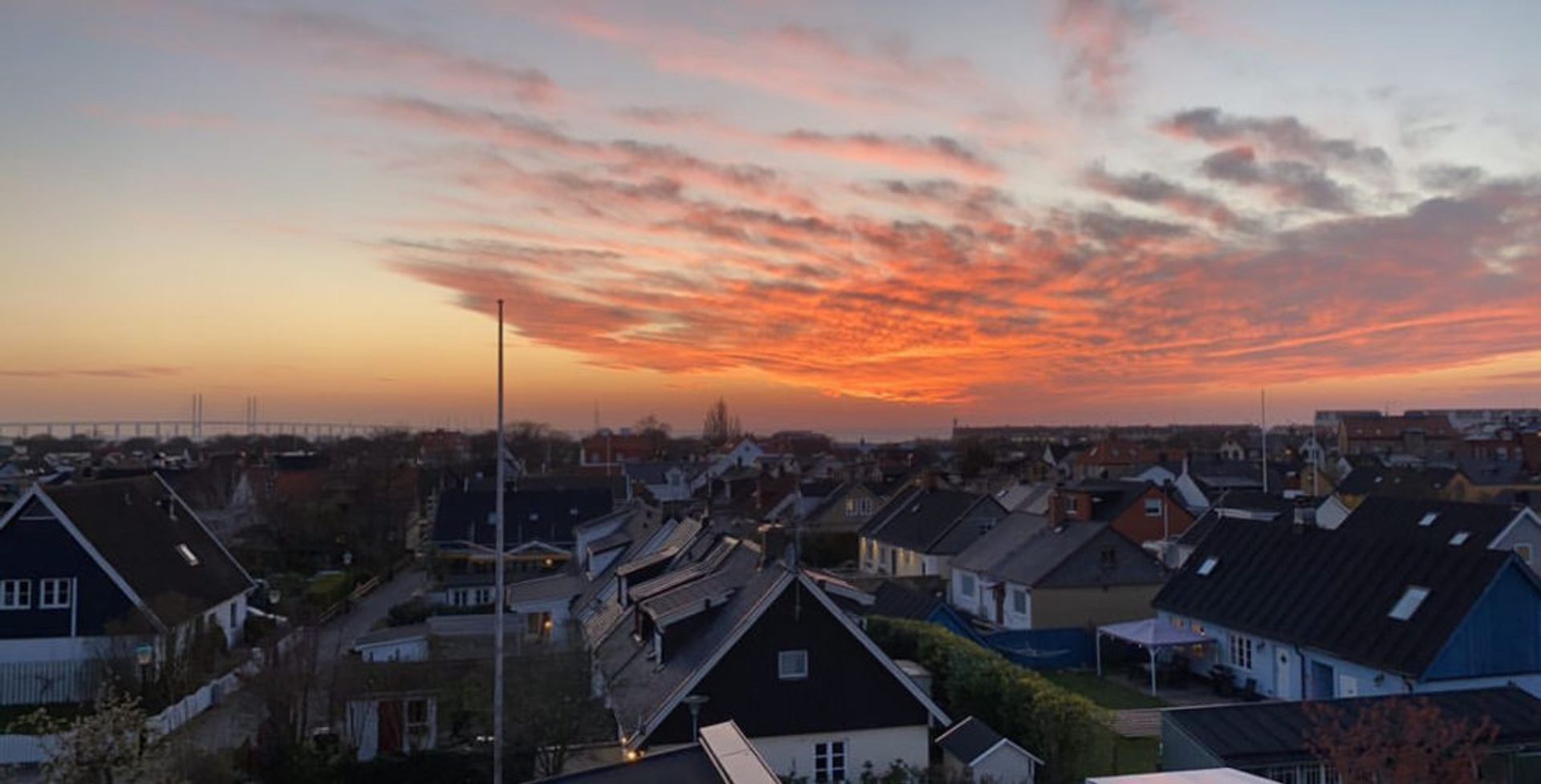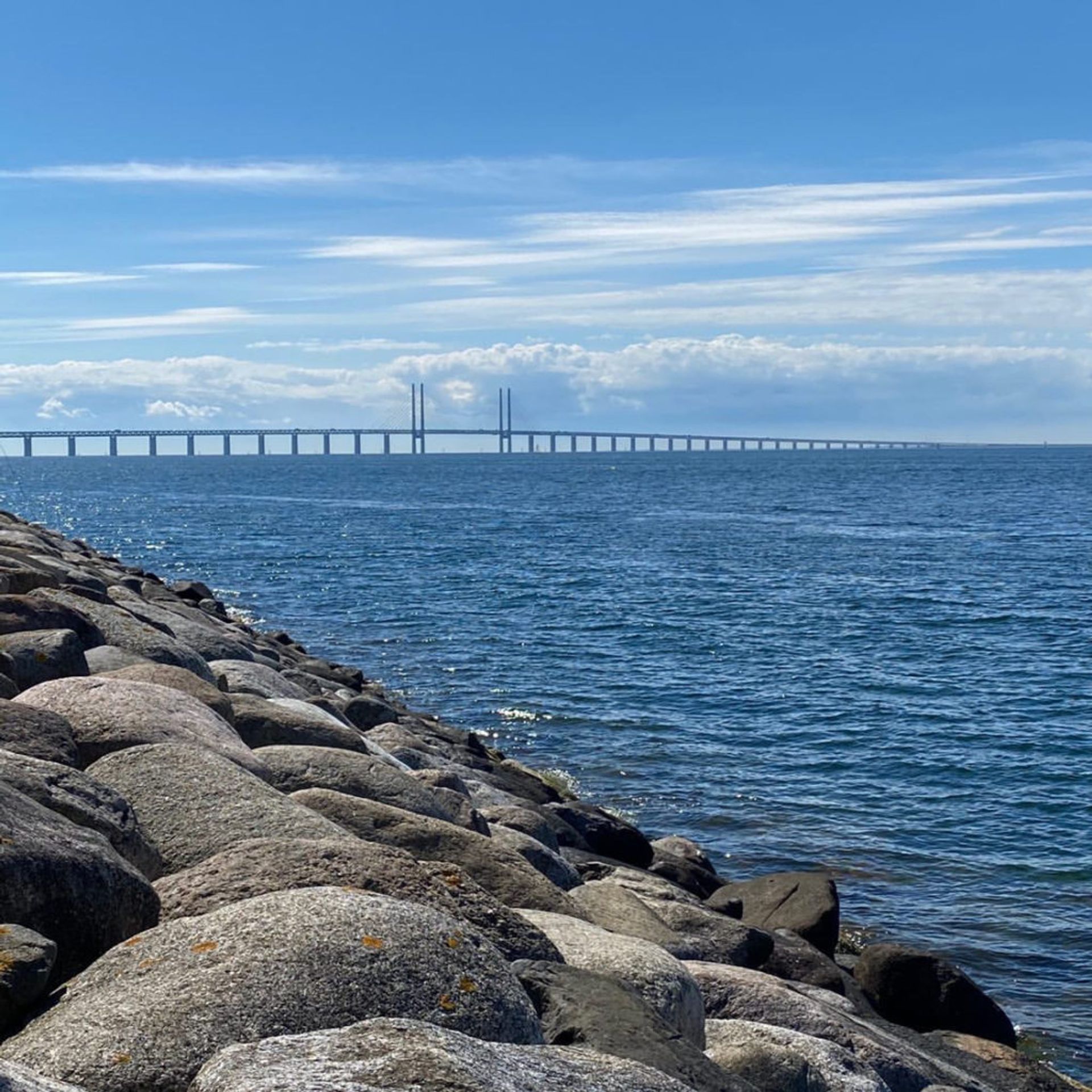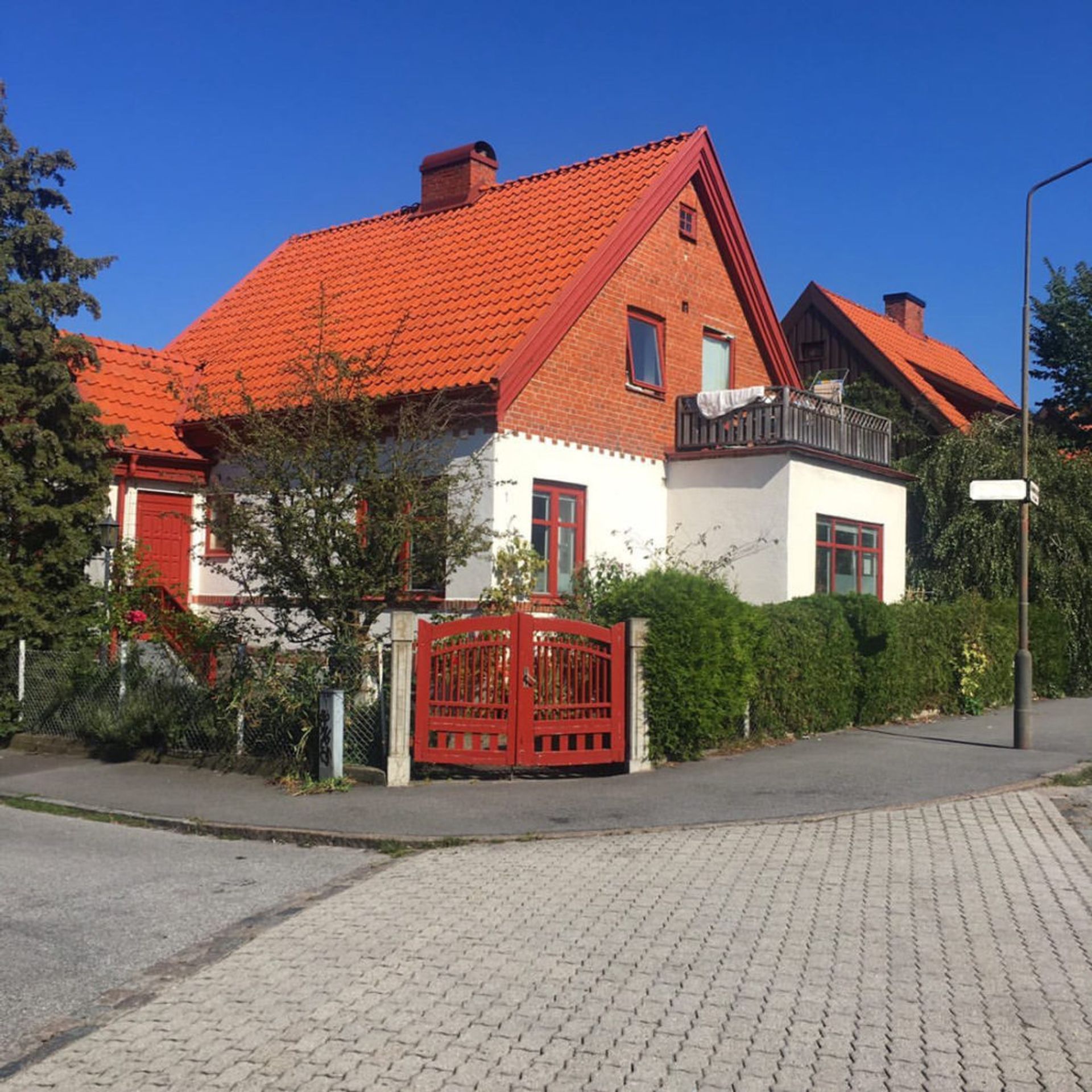 Gothenburg, audio guide by Anita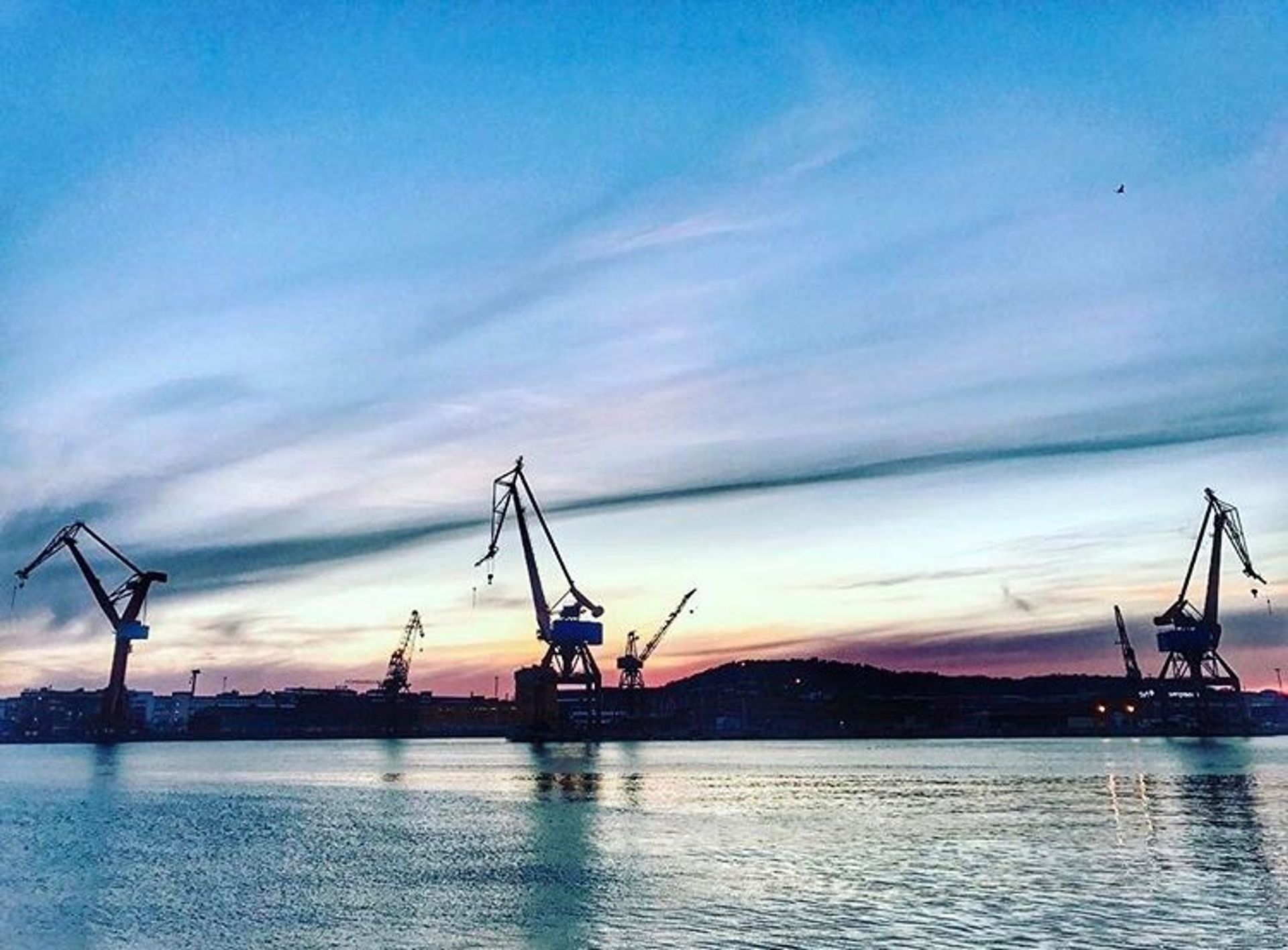 Gothenburg, audio guide by Camilo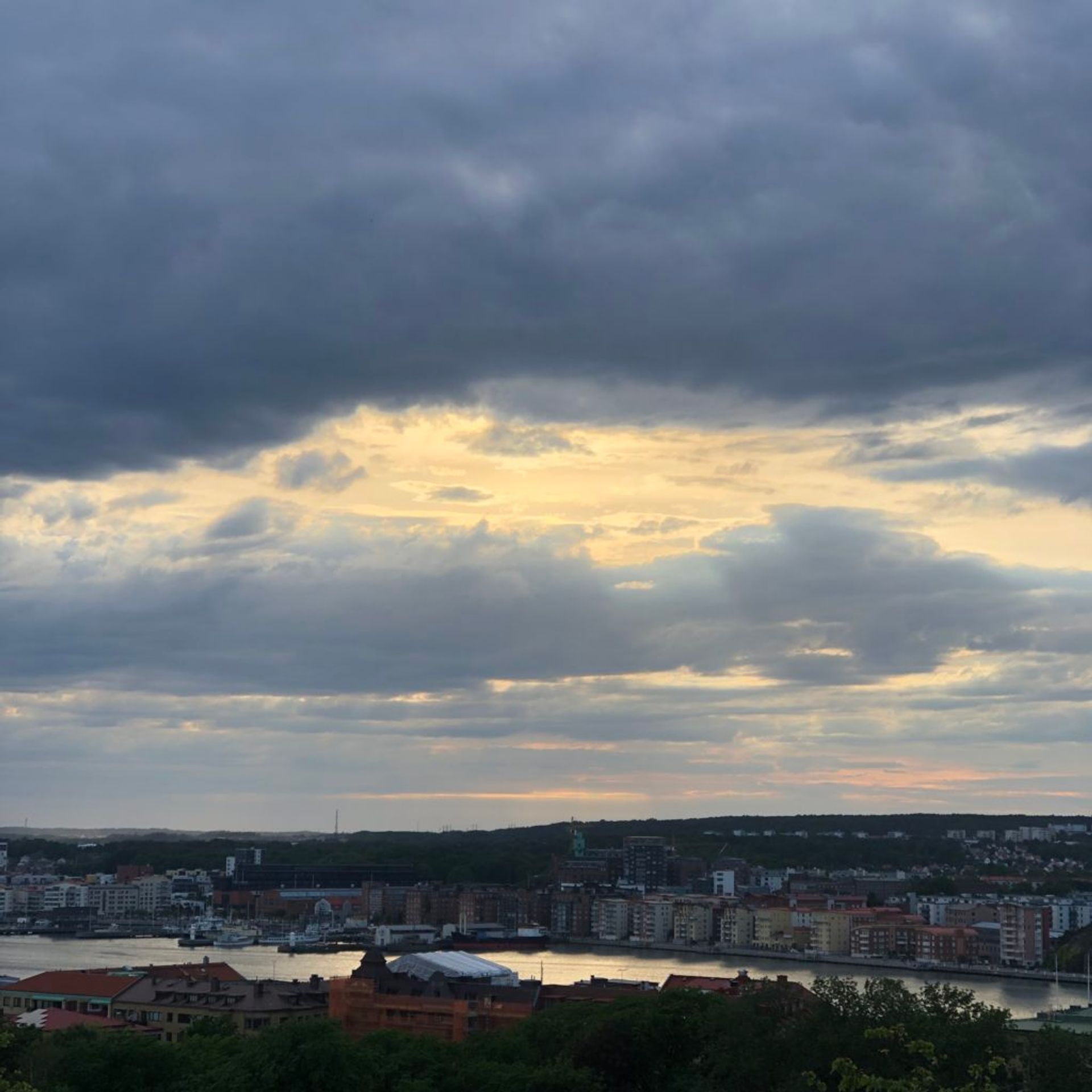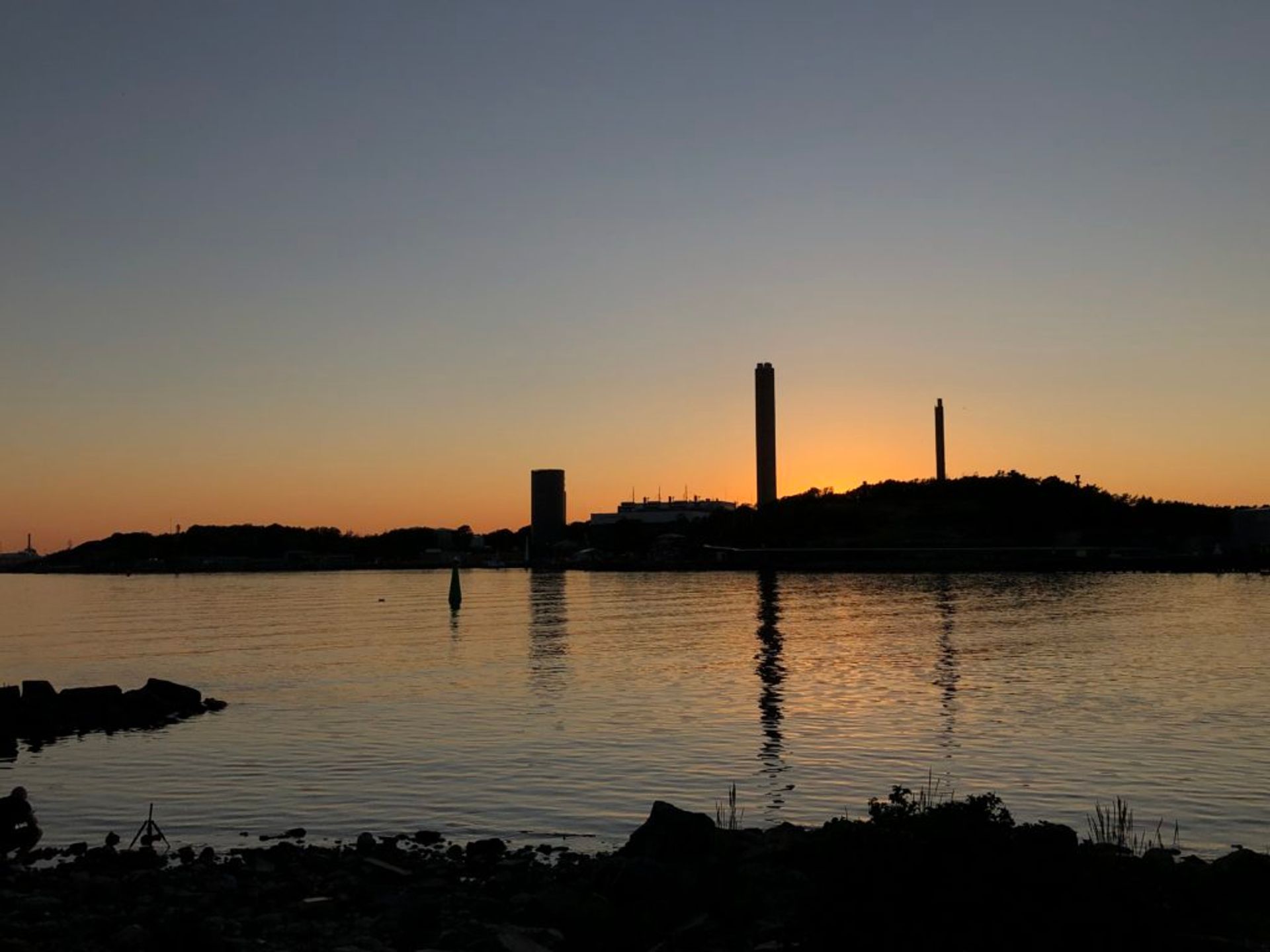 Norrköping, audio guide by Hazal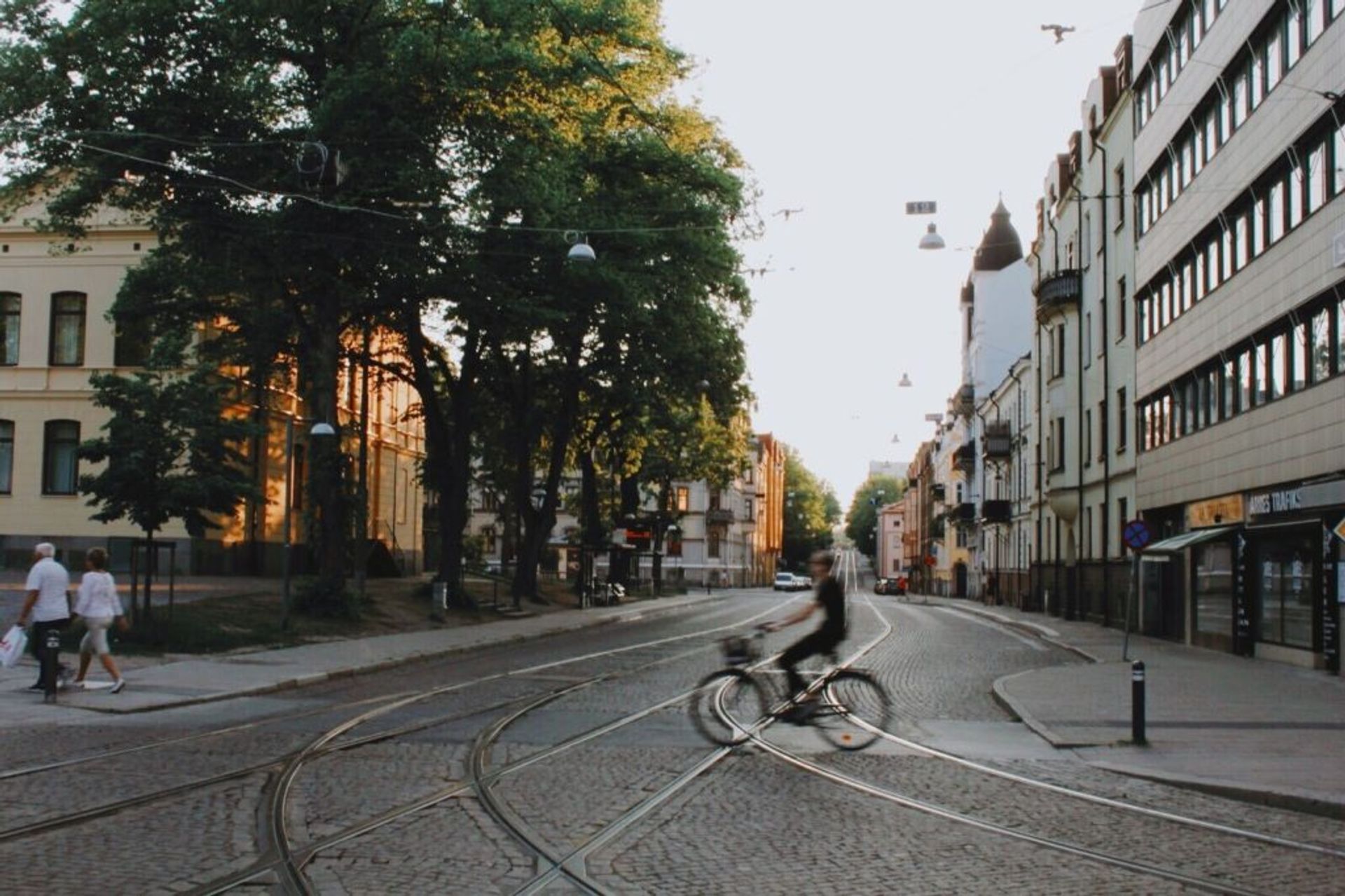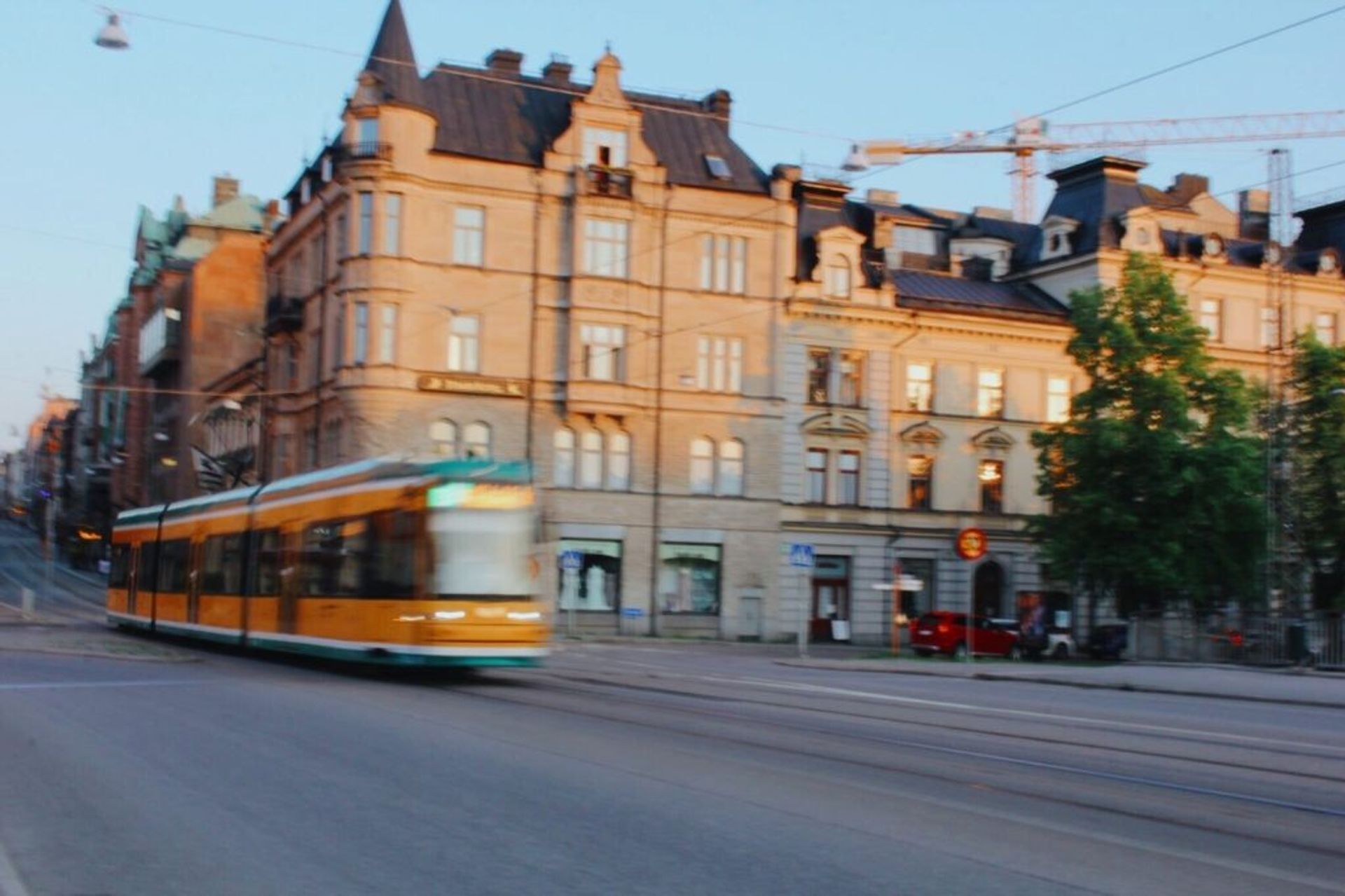 Stockholm, audio guide by Tiiu
Avid followers will recognise that Tiiu isn't a past ambassador, nor is she a current one. In fact, when I first meet Tiiu, it's on a 28-degree day in July 2019, and a group of us are following her around Stockholm's metro station, the Tunnelbana. This is because she's leading an Art Tour of the underground. Accompanied by a microphone headset and a little boombox, Tiiu bolts around the stations, showing the group of us the extensive artwork which is built into, showcased in and surrounds Stockholm's many metro stops. After an intellectually (and physically) invigorating tour, I asked Tiiu if she would be interested in having a small one-on-one session with me, where I could ask her about getting to know Stockholm via the Tunnelbana Art Tours which she and her colleagues provide. Below are a couple of clips of that session we had together in September 2019, where we talk about various stations to explore, how to get to know the city via the metro and the Art Tours of the metro. We had this convo on the commute, so turn up the volume for better hearing quality.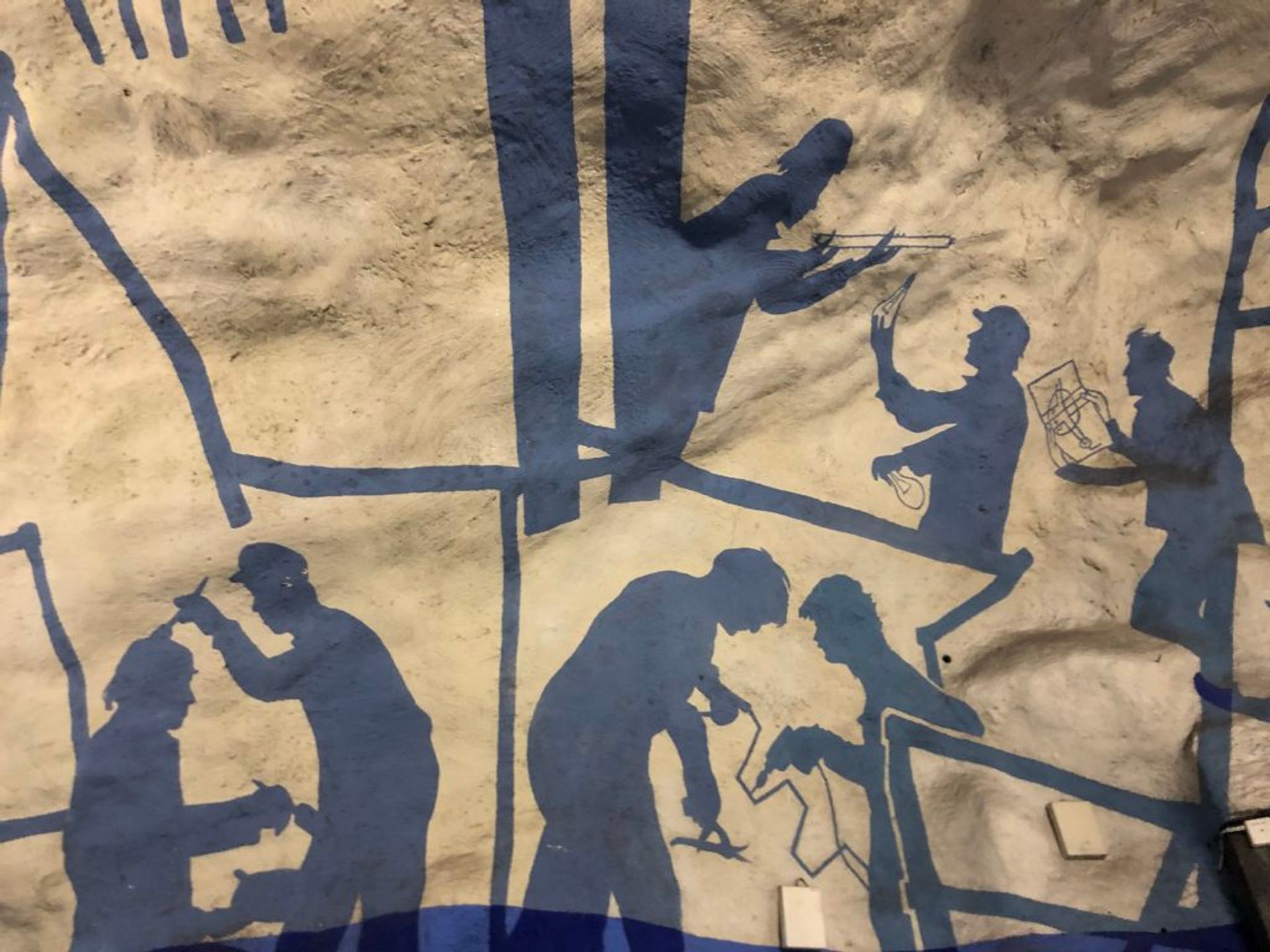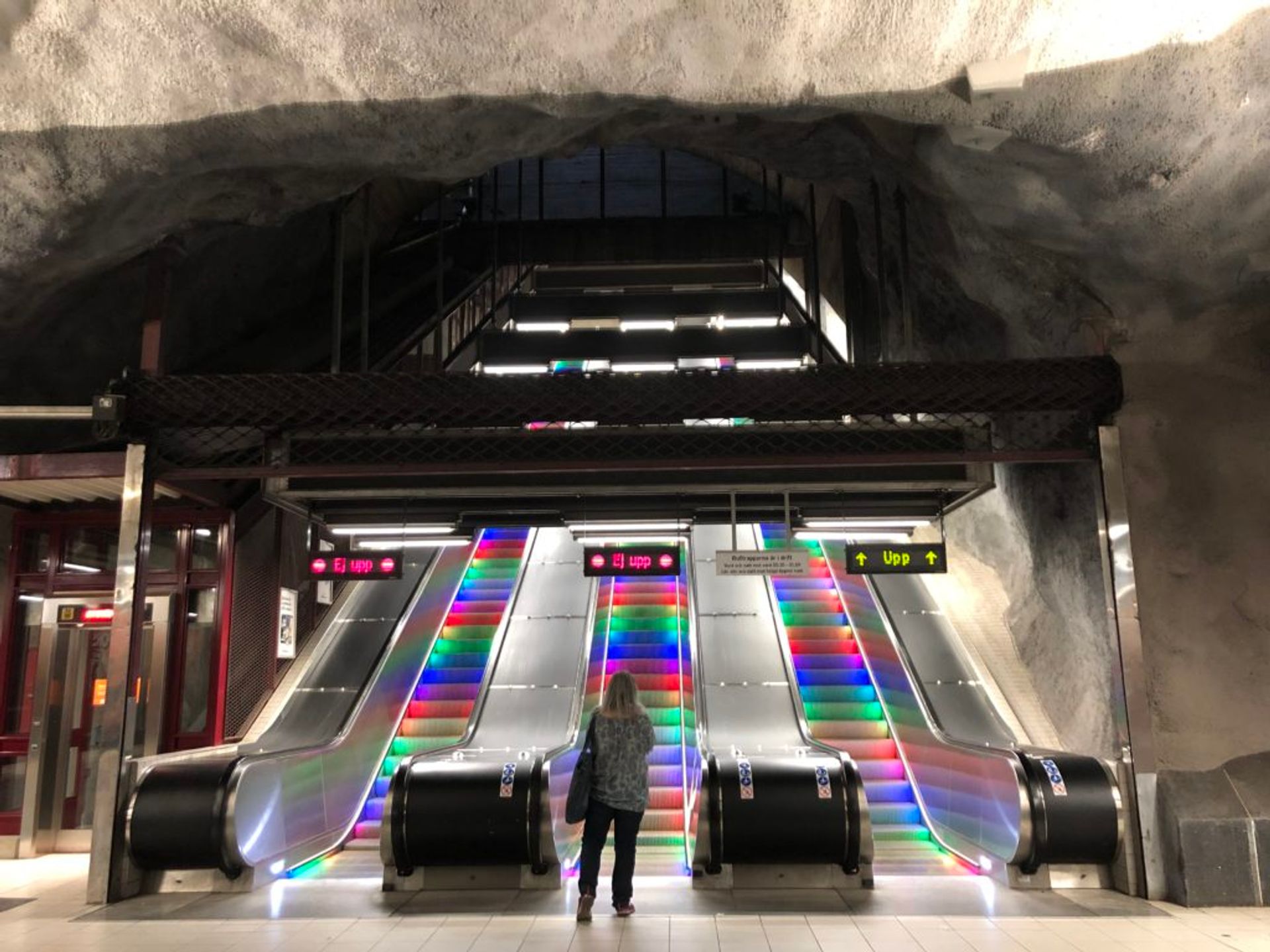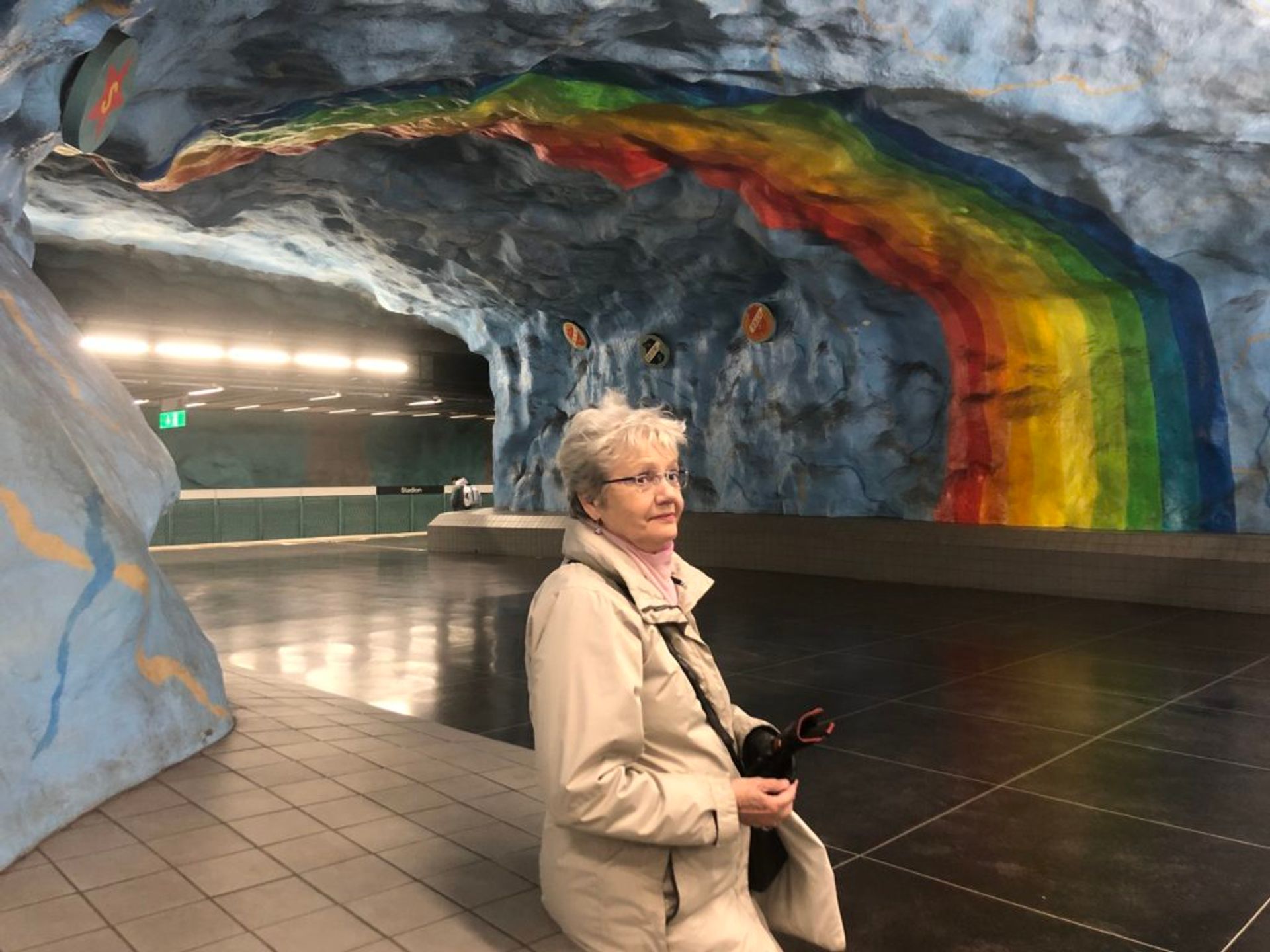 If you're interested in taking part in the Art Tours of Stockholm's subway system as a way of getting to know the city, you can find more info here:
Stockholm, audio guide by me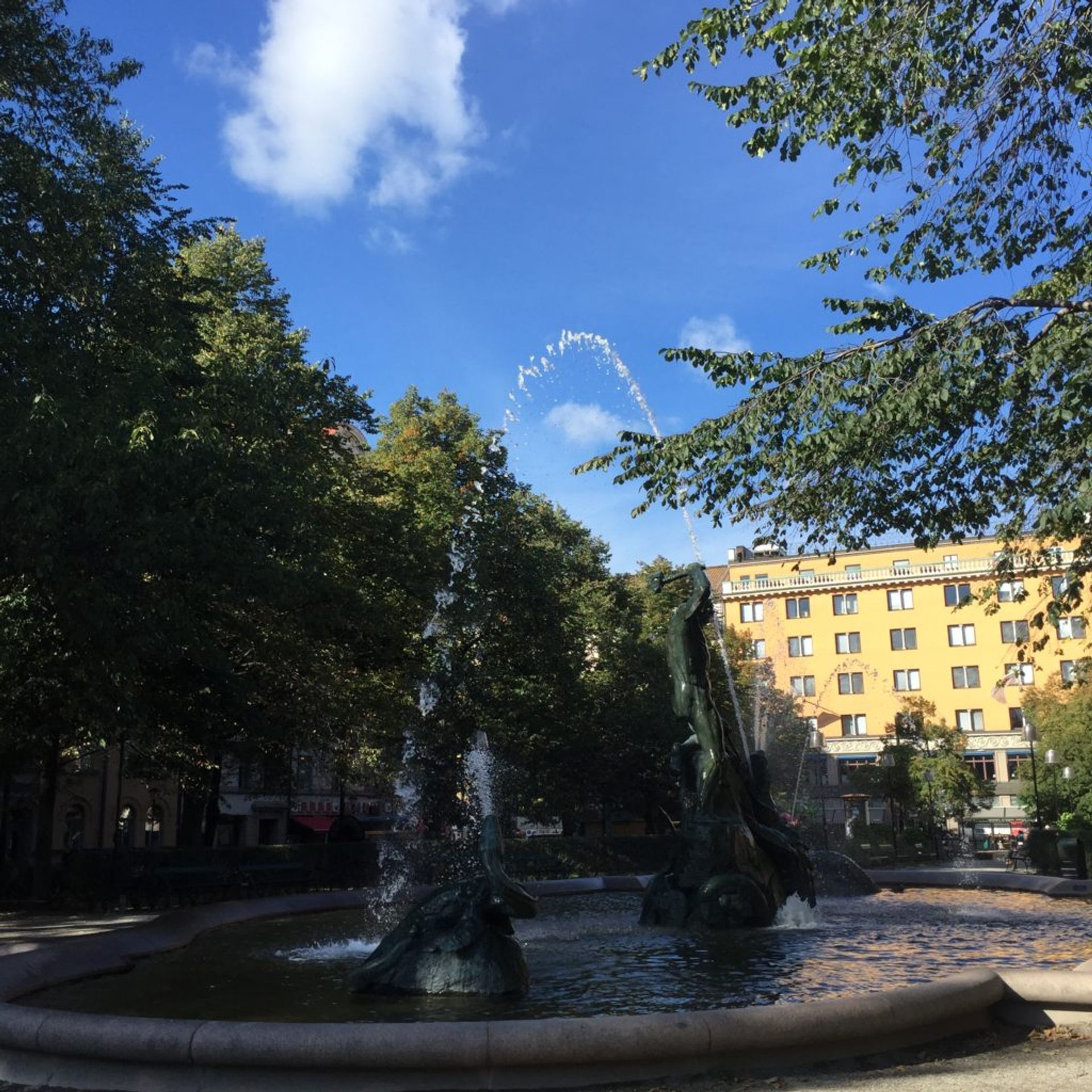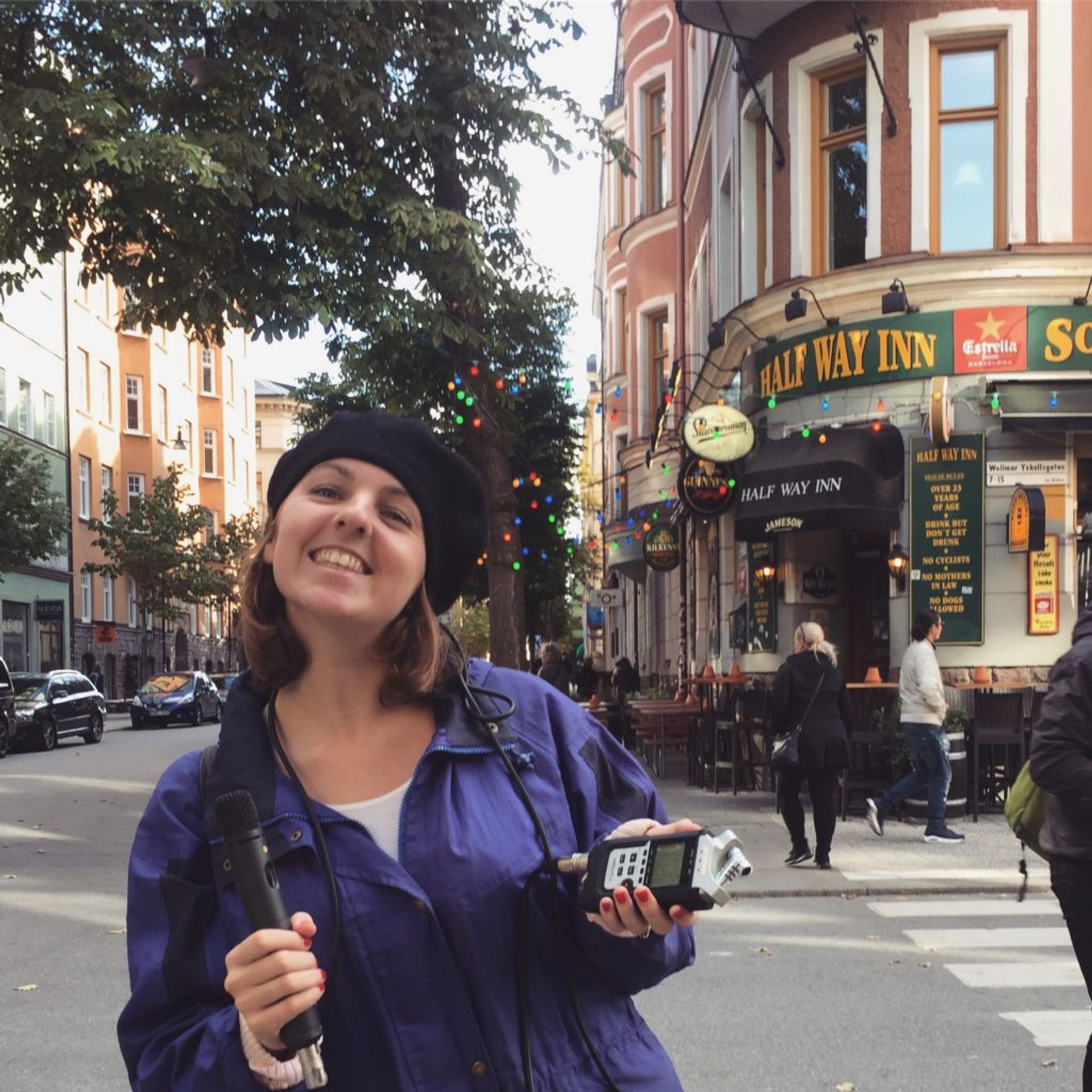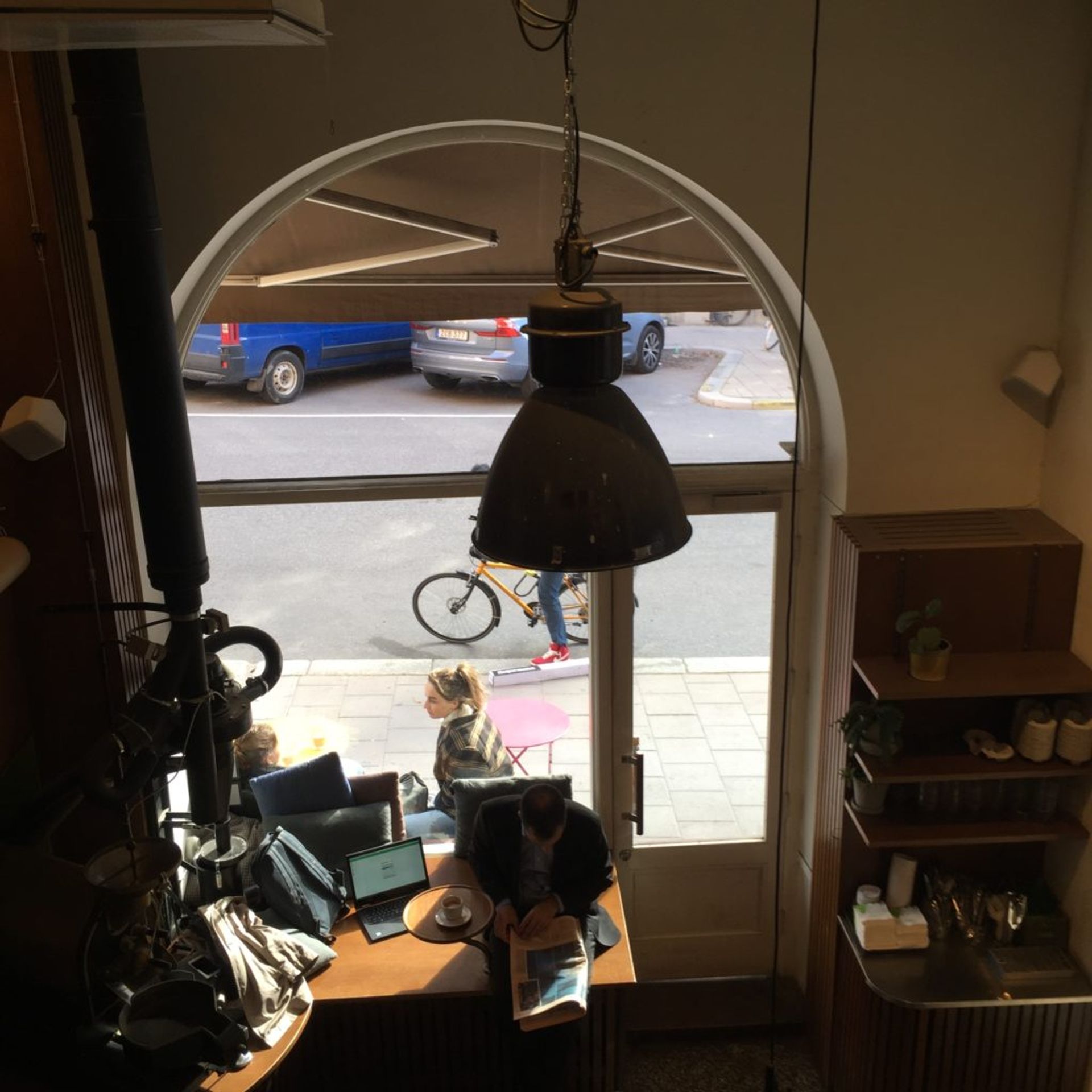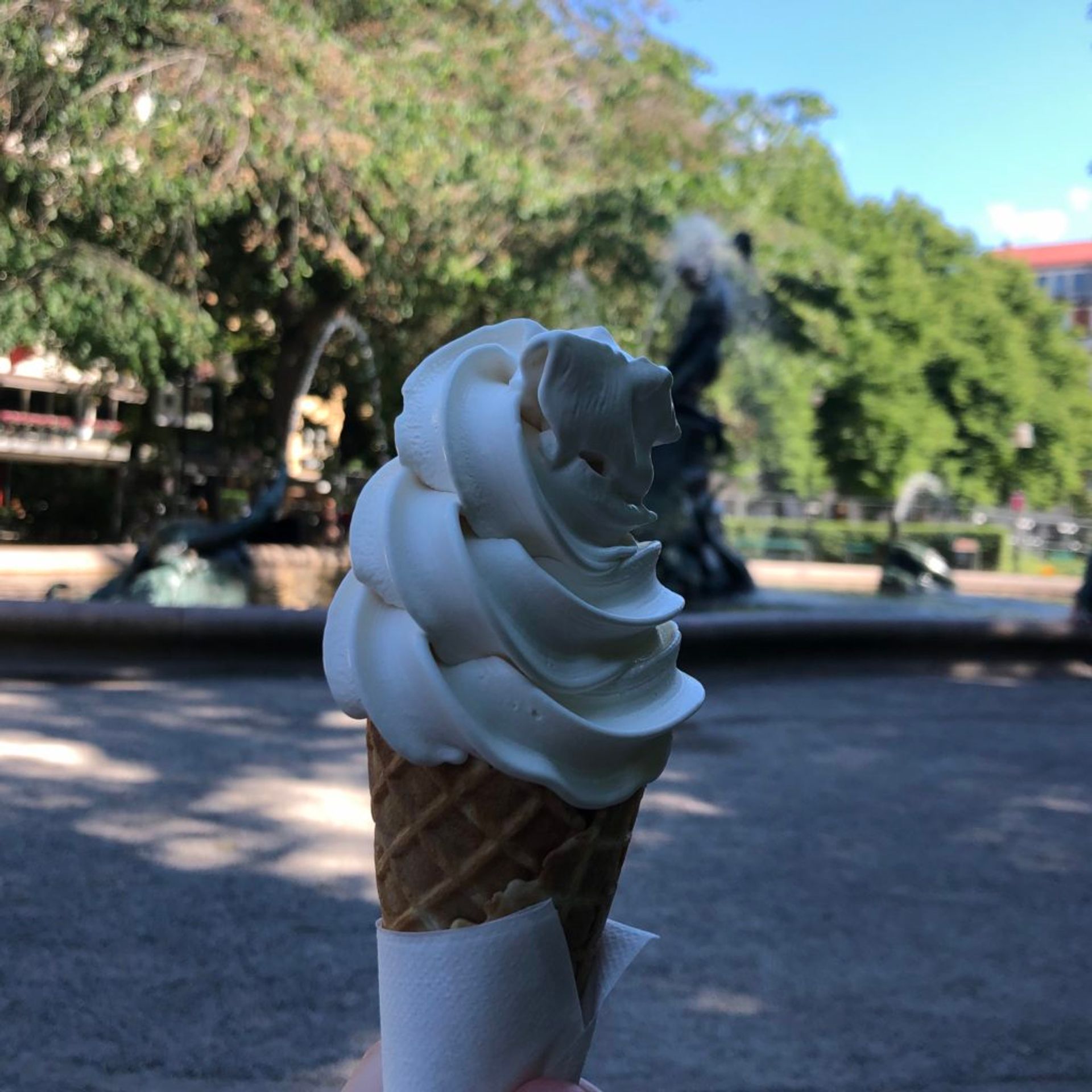 And here's another little audio from me, on how to get to know Stockholm via the water – specifically, paddleboarding.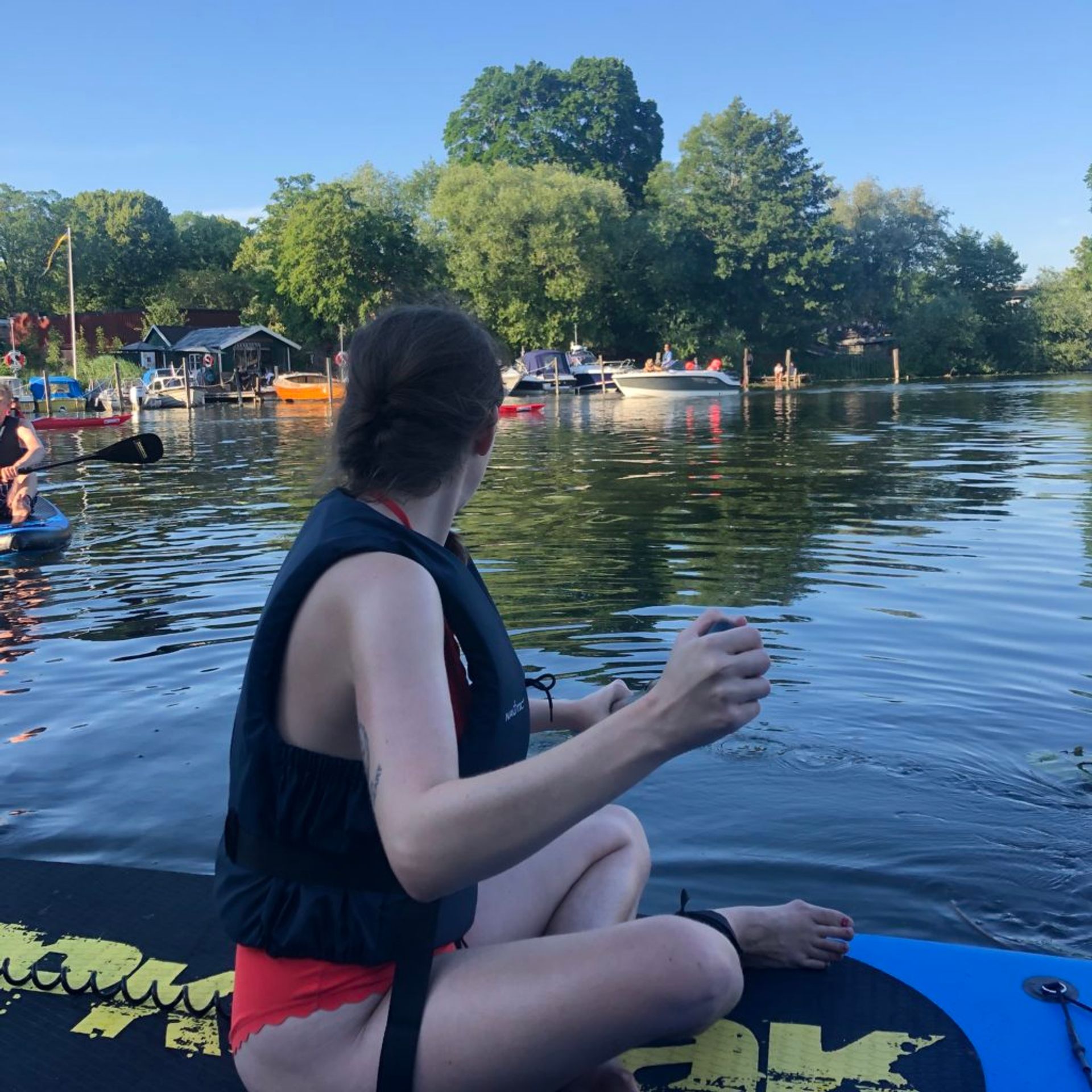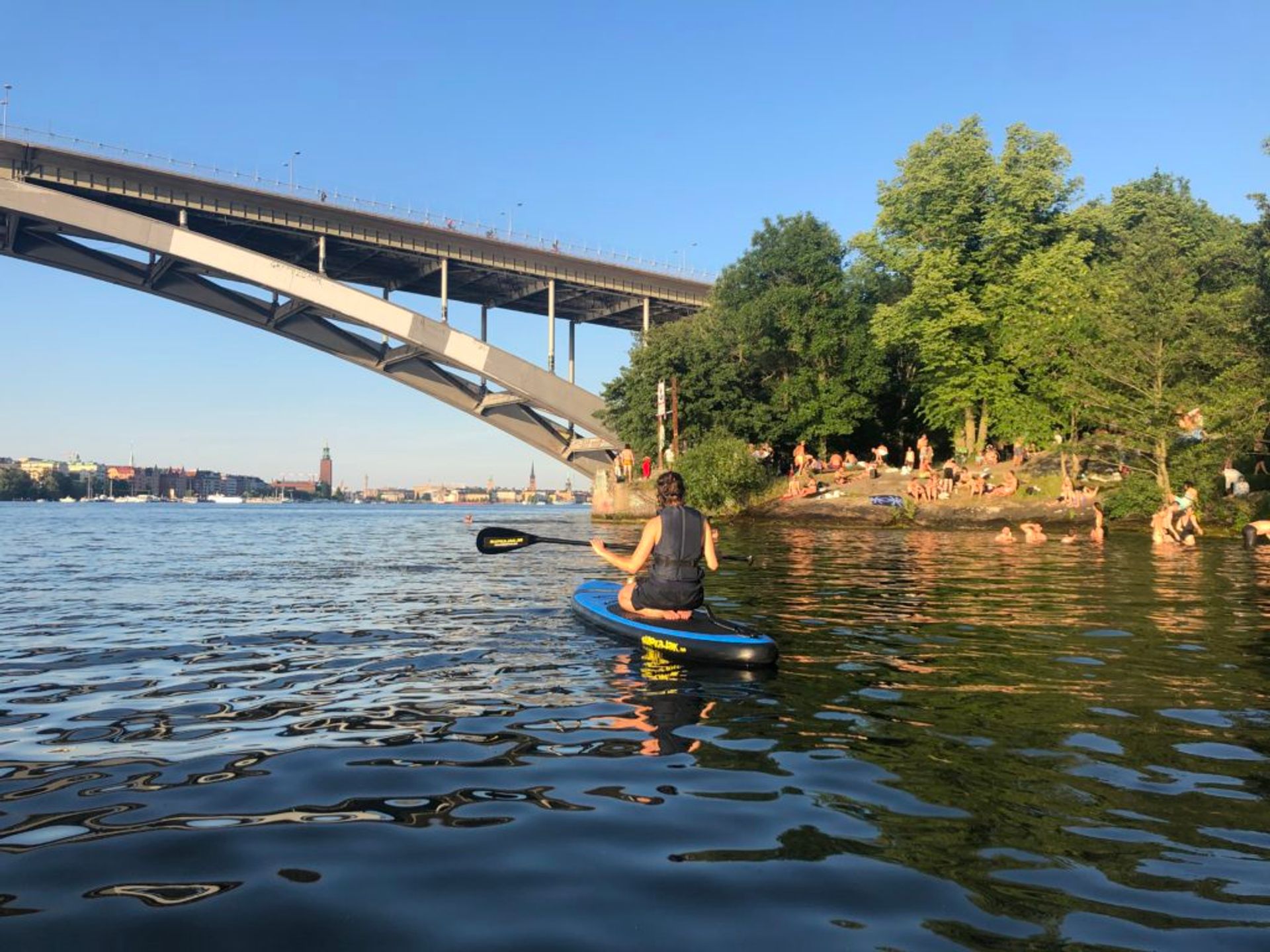 Uppsala and Stockholm, audio guide by Marina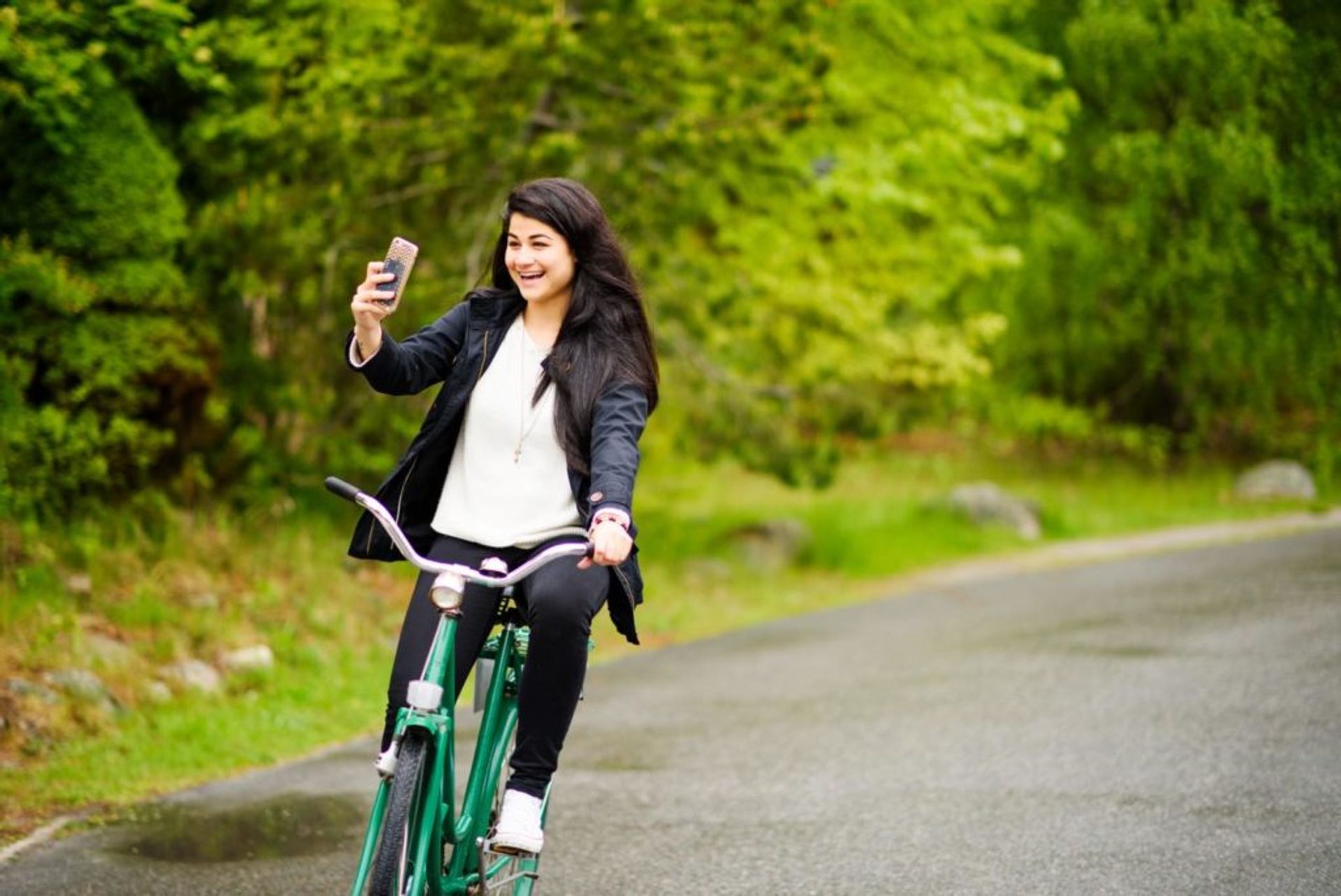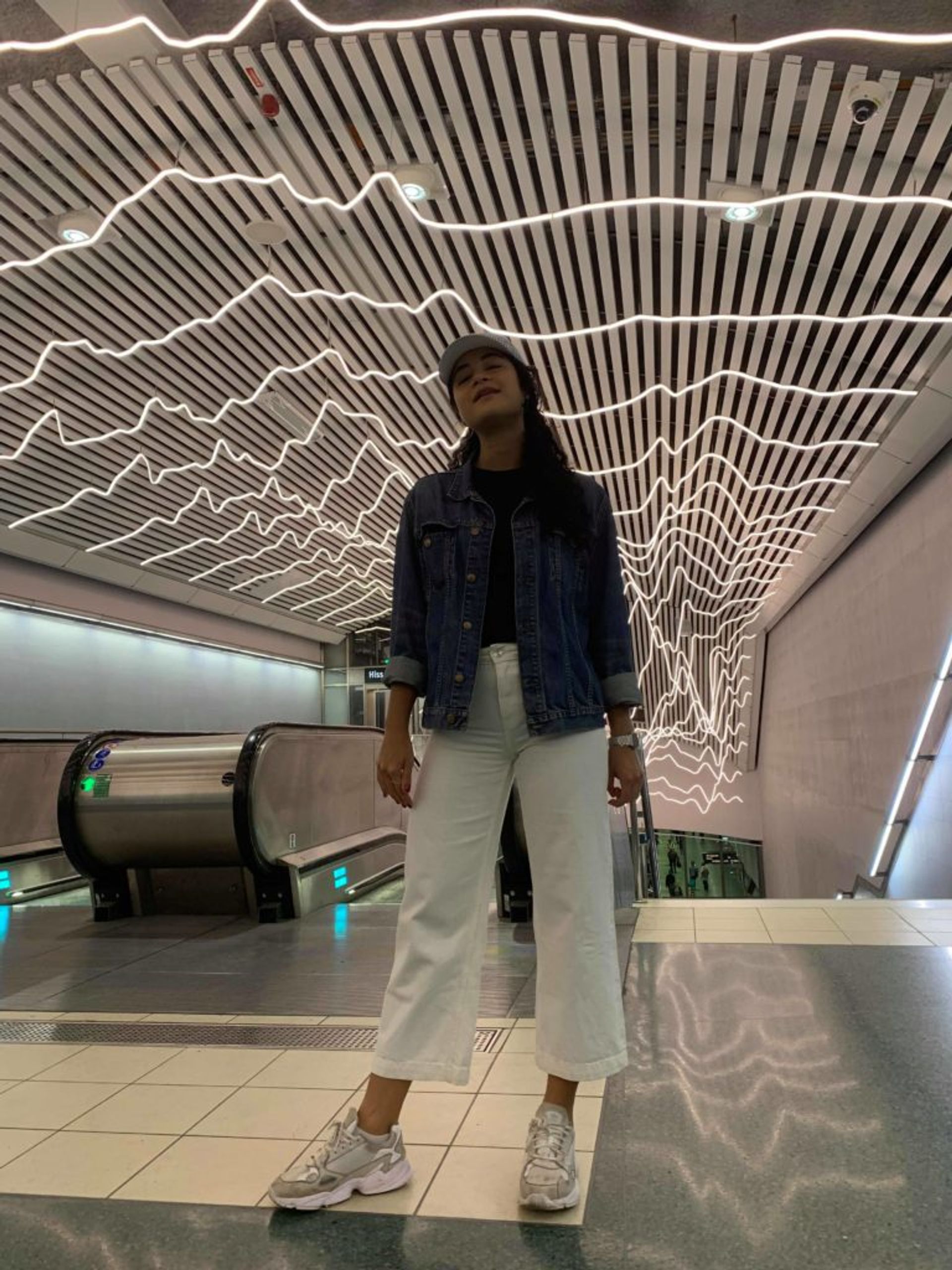 So there you have it! Some different perspectives on ways of getting to know your new Swedish city. What do you think? How are you going to get to know your new city? Are you gonna take a walking tour, an art tour, ride the public transportation for hours, walk until you get lost? Let me know in the comments below!