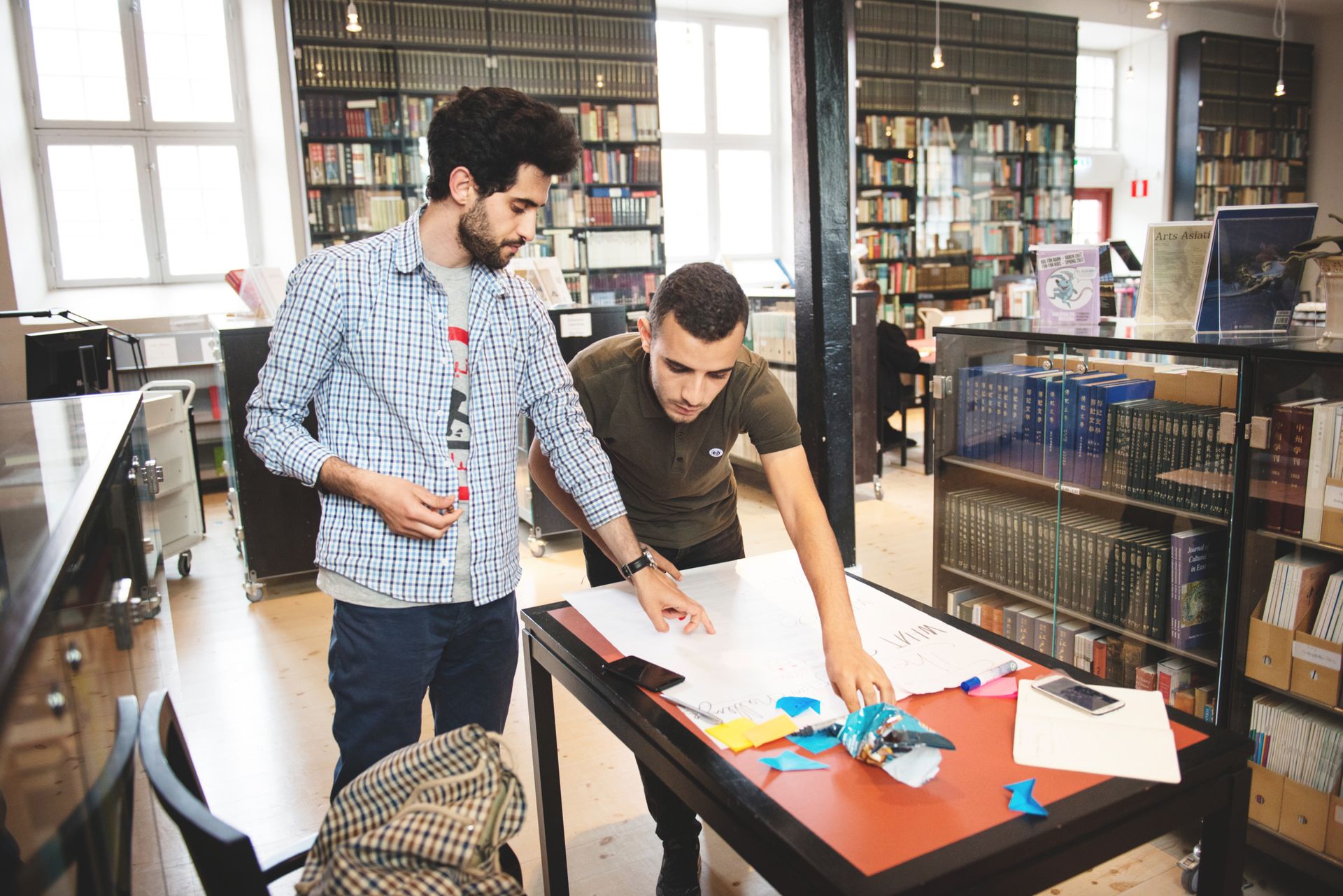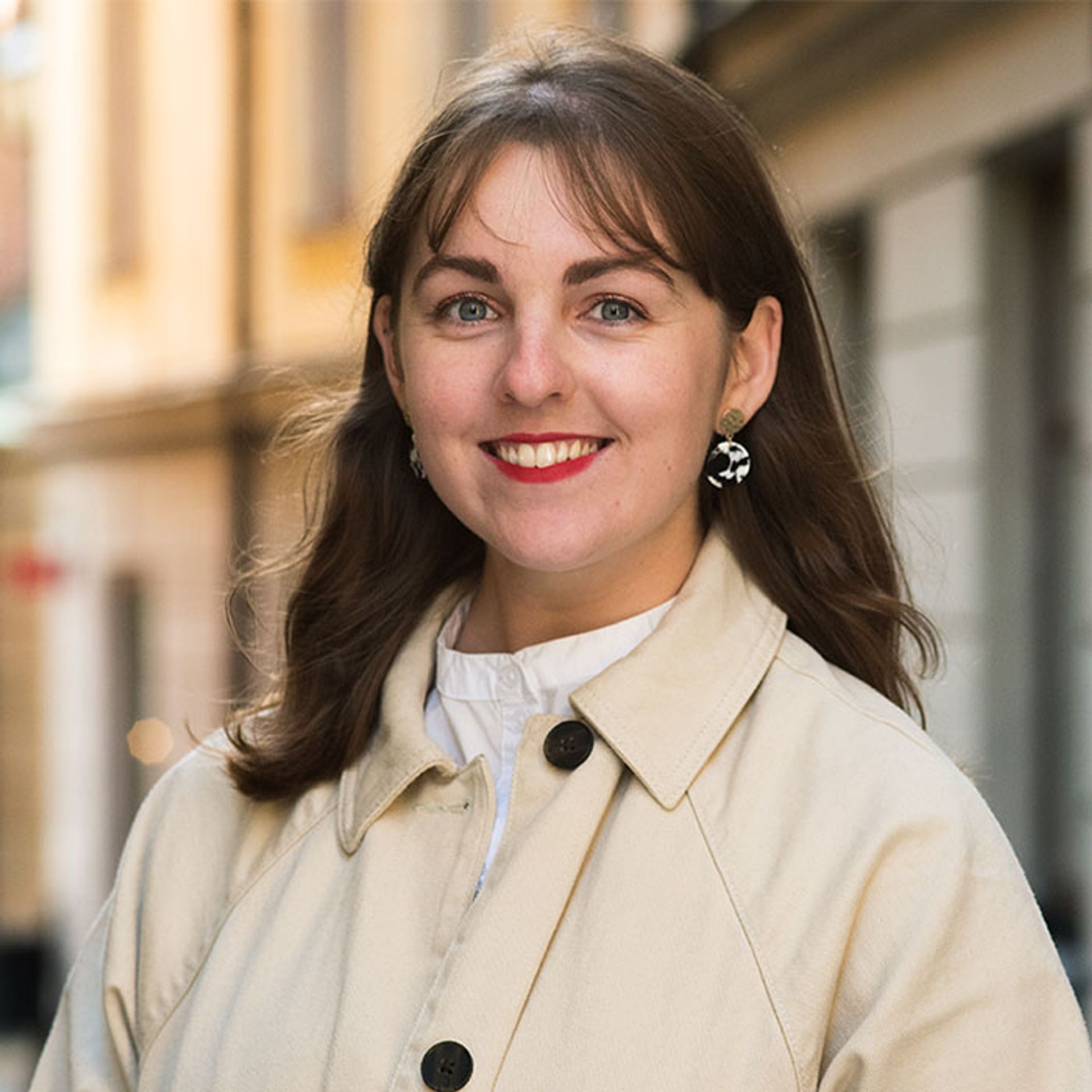 Written by Emma
04 Feb 2020
The university library. A place to read in peace and quiet, research to your heart's content, book a group room with your course friends and study….or do a bit of studying/a bit of messing around. It's a place to soak up the sunshine, buried in a book next to the window. It's a place to develop a secret language in with your friends, as you sit in the silent section, trying to communicate without distracting other study-goers. And then it's place to hide your juddering shoulders in, as you fail in this attempt to communicate silently and accidentally send your friend into a laughing fit in the quiet section, and now you have to bear the brunt of silent, steadfast stares from other students across the room.
But are you really getting the most out of your university library? Or how will you know where to begin when you get here? Do you know the extent of what's on offer? I chatted with librarians at Stockholm University to get the hottest tips for how to be a geek in the (bookshelf) streets and a freak in the (manuscript) sheets.*
*Ok that was lame but please stick with me here this info is, I think, genuinely useful.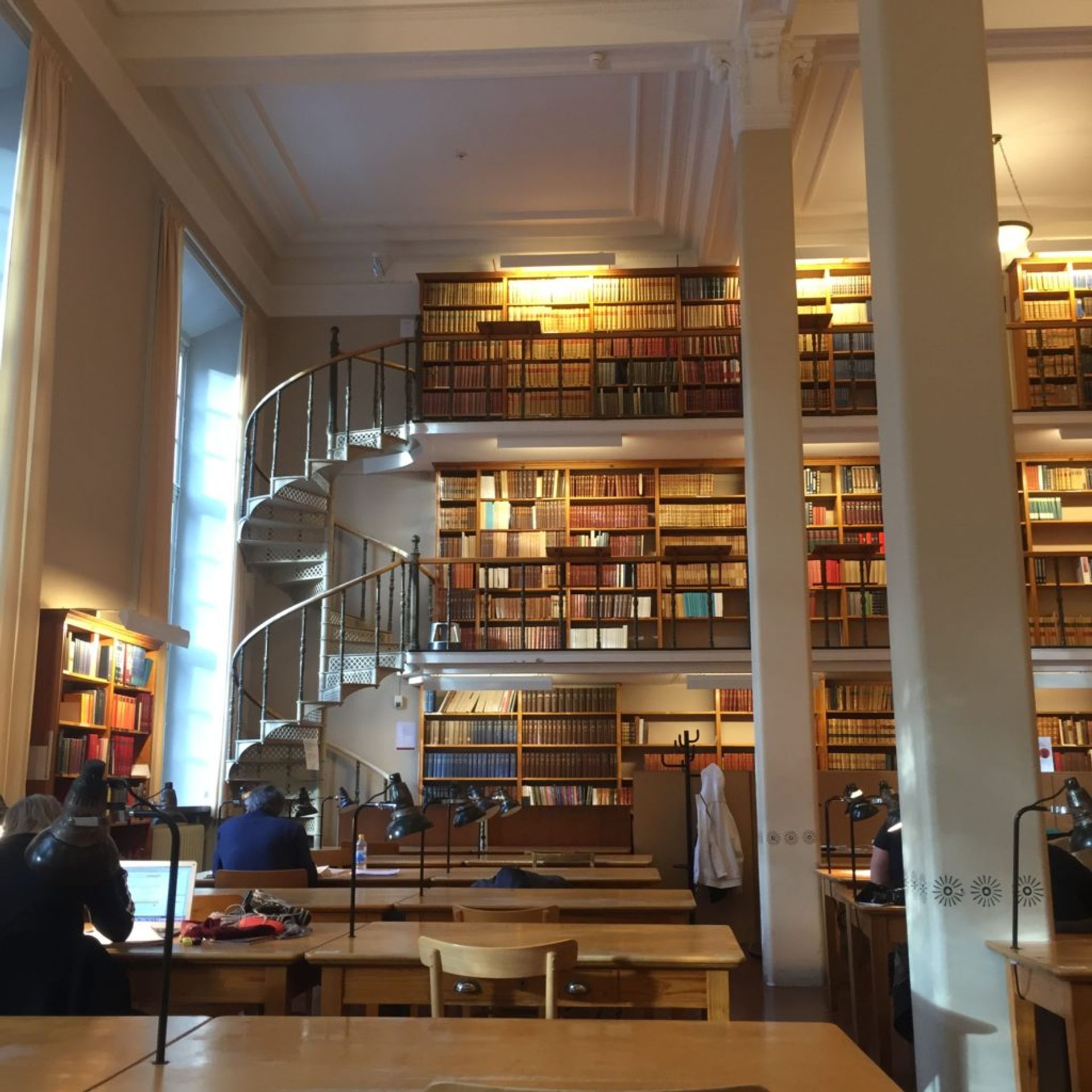 University / library card
One of the most important things which Hanna, librarian at Stockholm University, told me is that students must remember to order their university cards: "The university card functions as your library card if you want to borrow books at the library. The university card is also the card used for printing from all the printers at the university campus." But no stress, there are handy guides online ↗️ to show you exactly how to do this. Check with your university to see if this is how they operate too.
New student introductions
At the beginning of the Spring and Autumn semesters, university libraries will often hold new student introductions to get you familiar with the library system. Honestly wish I had been organised enough to go to one of these, as I've wasted countless minutes of my life wandering aimlessly around bookshelves which have nothing to do with my discipline, feeling like a failing and flailing scholar.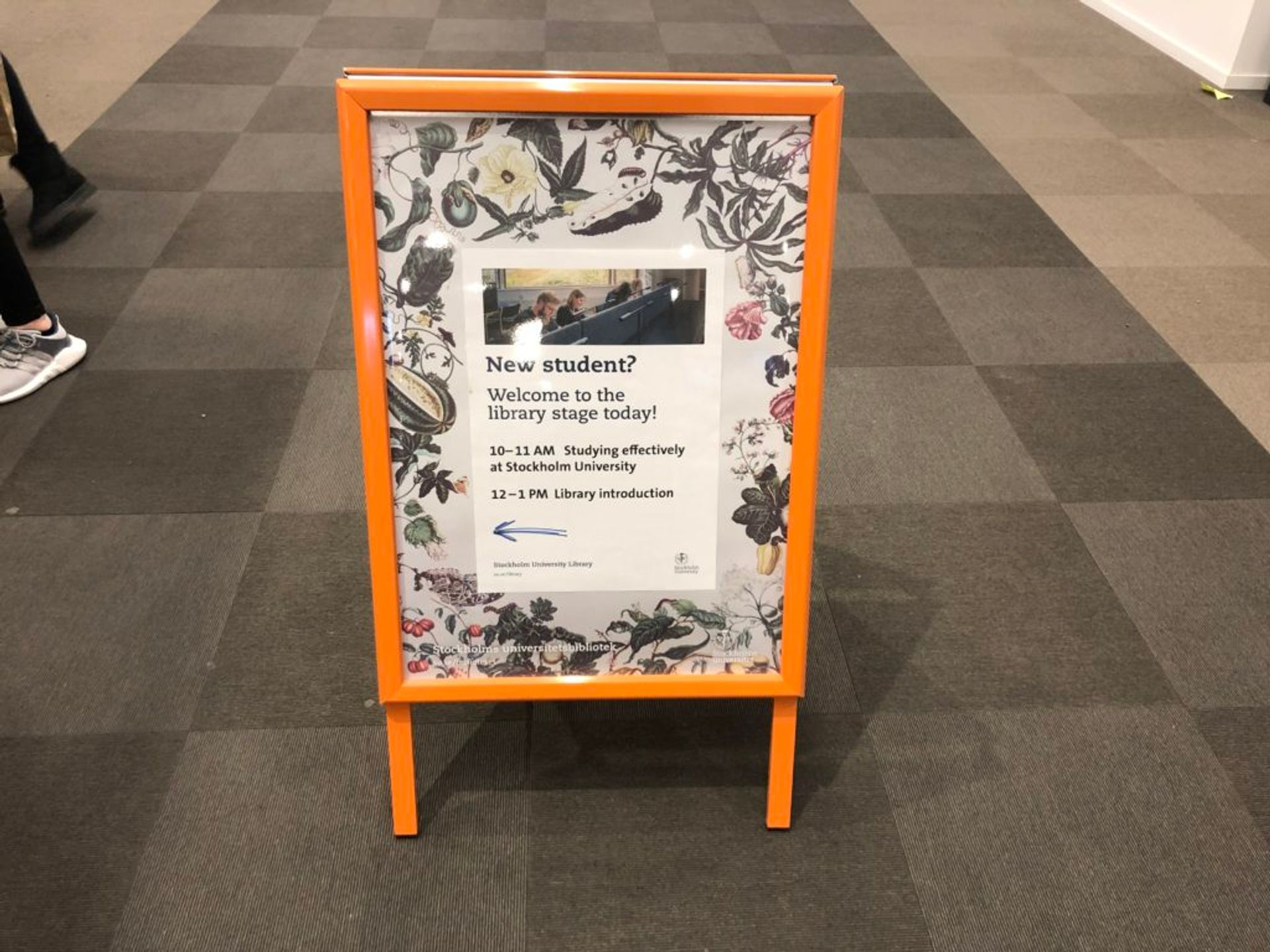 Get online
It's 2020, nerds, and the scholars live online now! Loads of the university's resources are a quick and easy search on the web. As Hanna told me of the library's services: "It is important to have activated your university account in order to be able to reach the electronic resources. Here are two instructions on how to get access to electronic resources: How to find articles ↗️ and How to find e-books." ↗️ Almost all of my reading for my classes comes from journal articles and e-book chapters, so it's really good to get used to how these platforms work ASAP. Also, the more you explore access to journals and magazines related to your discipline, the more likely the university is to keep subscriptions to these materials – meaning you're helping out future colleagues in your field by keeping these resources active and well-loved.
Ordering books
Ok this is my favourite thing. You can request to the library to order e-books which could be useful for a class, for a paper, for a thesis etc. I've honestly ordered so many e-books this year I'm scared I'm going to be arrested. The library are always game, and the staff reply so quickly! And they're super helpful when I, repeatedly, cannot find where the e-books are saved. The university library staff deserve many awards for their patience with students like myself who's memories have been shot to death by social media and cannot retain any basic instructional information. Many thanks for your service, guys.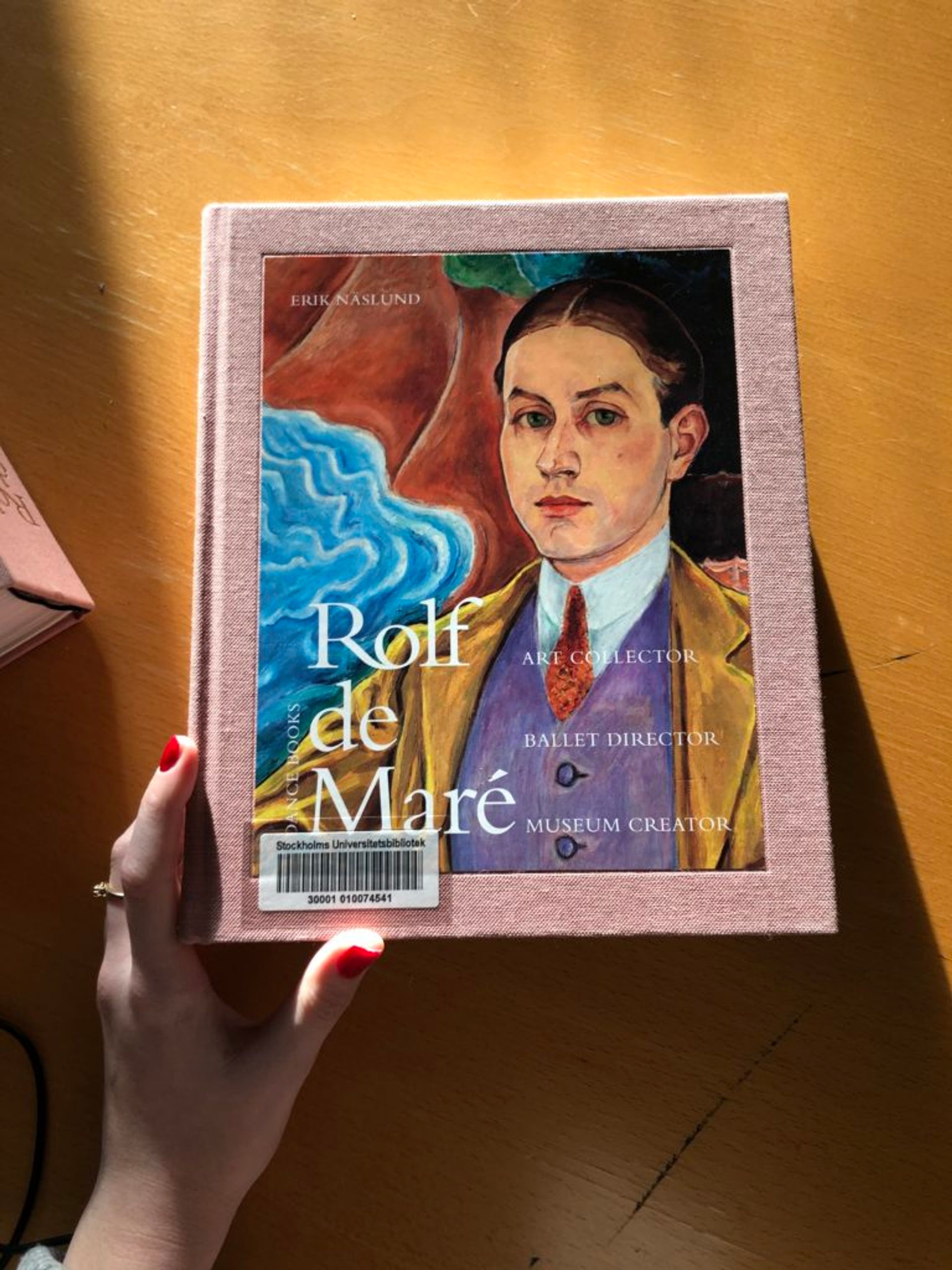 Booking group rooms
In many university libraries, there will be group rooms integrated into the main library. That way, you can study in total silence alone, perhaps rehearse a class presentation, or work alongside friends on a group project, whilst being able to easily dip out in case you need to print off extra resources or go looking for books.
At SU, we have an online portal ↗️ where you can book a group room. N.B – Swedes are some of the most on-time people on the planet. Do not be surprised if at 09:58am there is someone gently knocking at your door requesting that you, please, leave for their 10:00am slot which is about to start.
A little difference I have also noticed between Uppsala University (where I studied for one year) compared to Stockholm University, is that at SU the group rooms allllwaaaaaaaays seem to be super booked up. I think this is maybe because at Uppsala there are loads and loads of libraries, which are all pretty close to one another all over the city, and because there are student nations to study in too. In Stockholm there are loads of libraries too, and there is a lot of space at the university library, but in terms of group working space the university library group rooms themselves might be the best spaces to go to ensure room and some degree of quiet. Or maybe Stockholm University students are just more dedicated….
(joking, joking, but ducking to take cover in case any of you are taking me seriously…)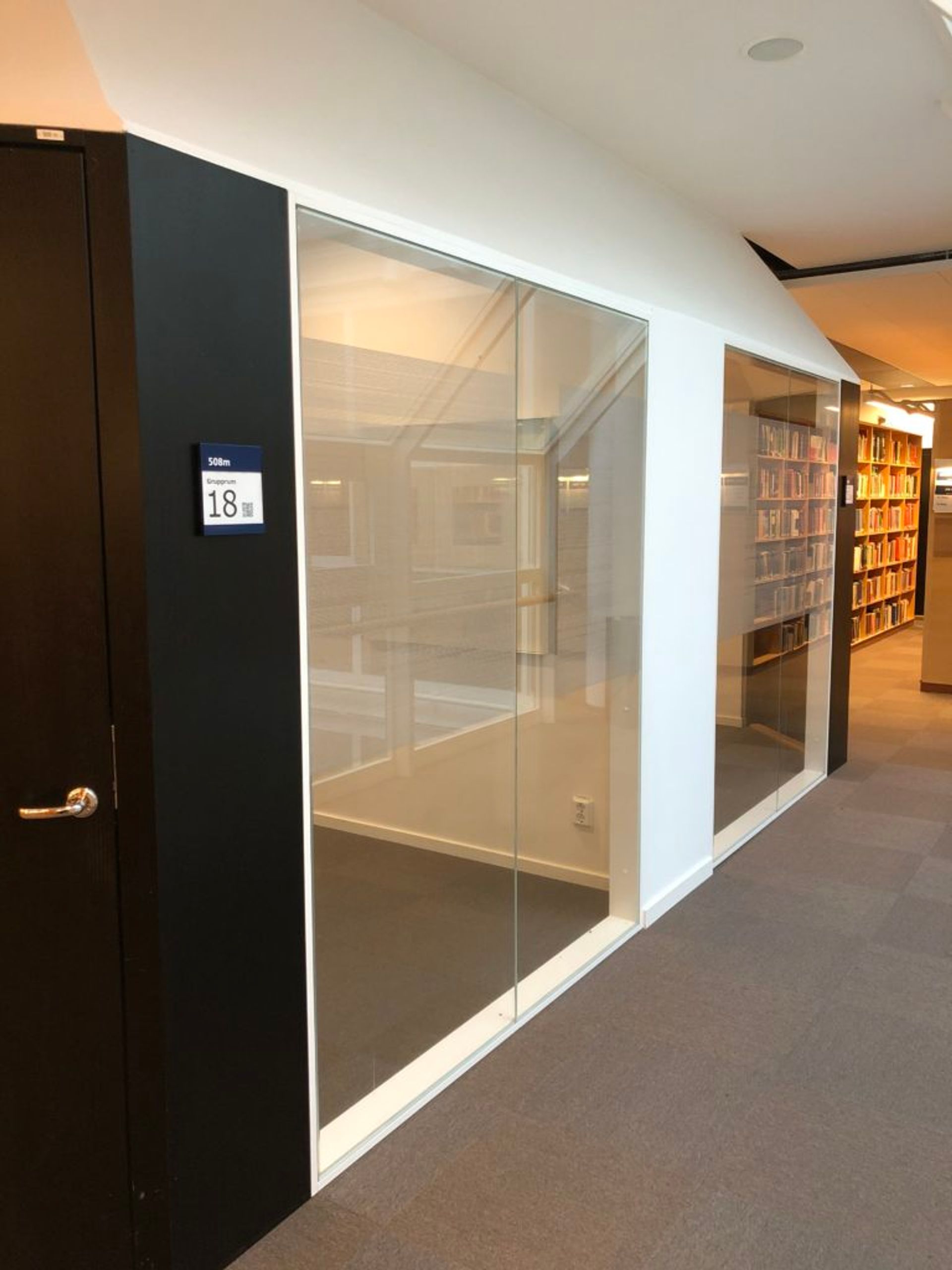 Resource rooms
In the main library there are resource rooms ↗️ with computers catered specifically for students with disabilities. And in Studenthuset, there are even more rooms ↗️ on offer for students with disabilities, which you can use for individual examinations, individual studies, or meetings with a mentor.
Search Hub
Hanna brought up something which I (for shame) didn't know about. She told me about the Search Hub, where…"students can receive guidance to finding literature and search strategies. This is a very useful service for students writing an essay or thesis. The Search Hub is open Mondays to Thursdays 11 am to 2 pm." Check out your university library's webpage to see if they offer something similar.
Likewise, Stockholm University also offer the Academic Writing Service in English, which is part of the Student Services at the University. Part of their mission is to: "Offer[ing] one-on-one student consultations, as well as talks, seminars and web-based resources on topics such as academic writing, study skills and oral presentations. These services are offered in both English and Swedish."
At SU, I feel super supported by the library and by Student Services. Take a little time when you arrive at your new university to see what services are on offer, and who is there and ready to help you. It will pay dividends further down the line when you're perhaps a bit stressed with a term paper or with reading, to know that there really are people at your institution or broadly in the university who want to help you do the best you can.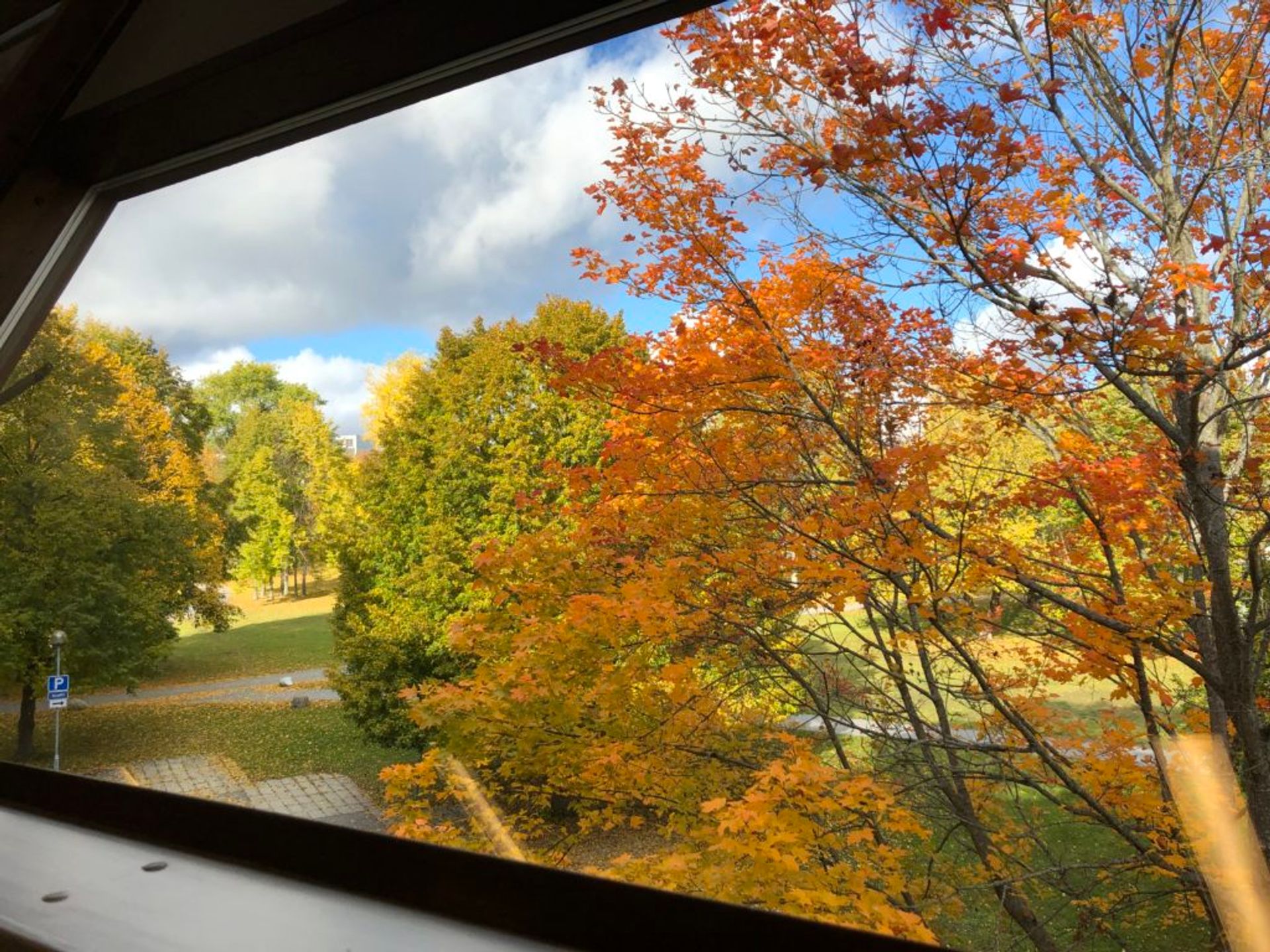 Open access
At SU, you don't have to boop your card to get in! There aren't any prohibitive gates! So if you have family or mates visiting from out of town, but you just need 30 minutes more to complete your weekly reading before showing them around your town or city, they can join you in the library. Remember that university libraries often have subscriptions to loads of international newspapers, magazines and journals, so you can just leave your Dad happily by the front desk reading a copy of National Geographic or whatever. He'll tell you insistently about a wicked picture of a praying mantis he saw as you try to show him your favourite spots in the city. It will be great.
The library are also super open and ready to chat if you need help. There's the front desk if you want to talk to someone the old fashioned way (IRL, lol), or there's email and online chat too, where they reply often and super helpfully!
The talking library
The library also offer talks about how to get the most out of the library and about hot tips for study skills. Your questions are welcome, and the library staff are so knowledgeable and helpful, so don't be shy!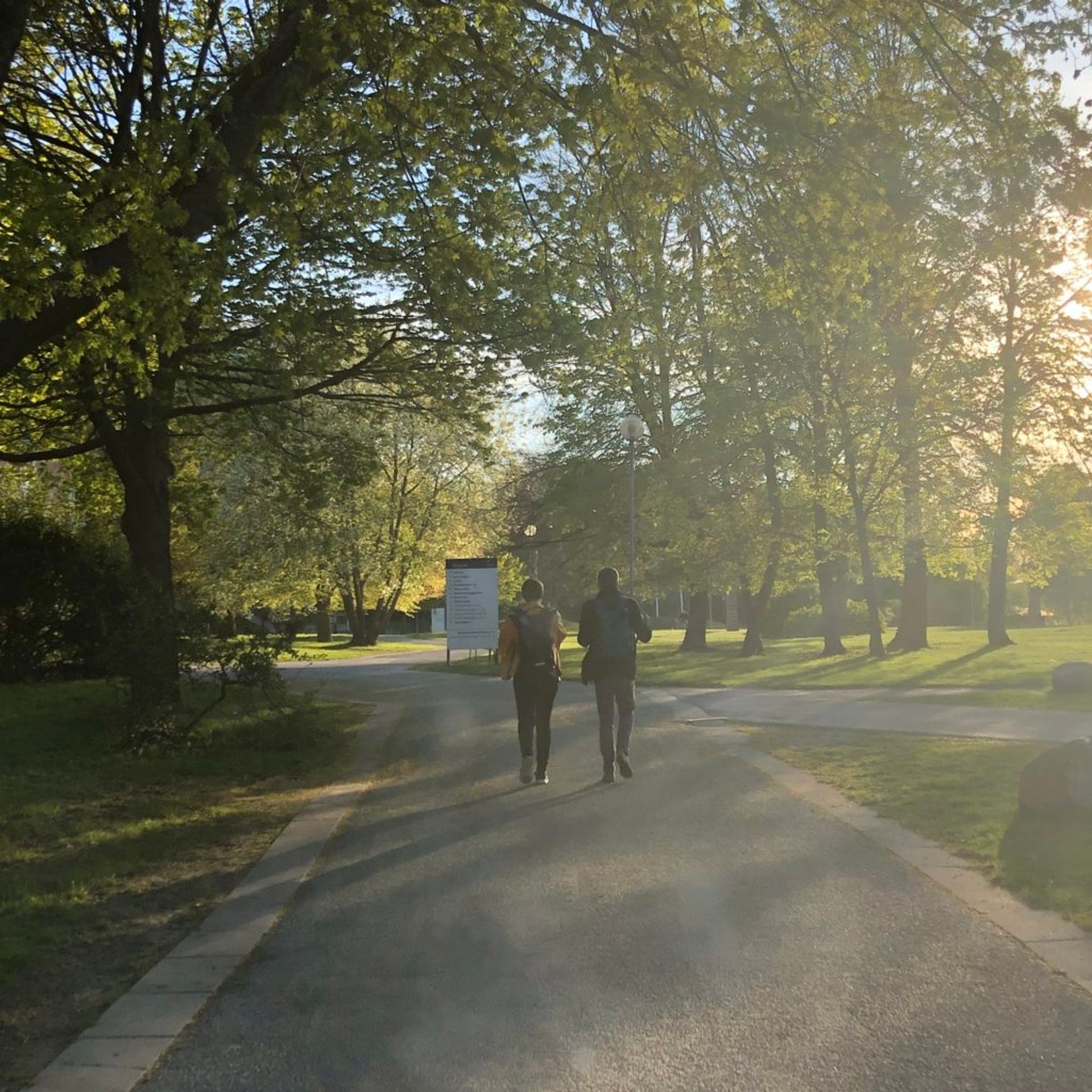 Where are you hoping to study come the autumn semester? Comment below, I'm super excited to hear what university libraries you may end up studying in!