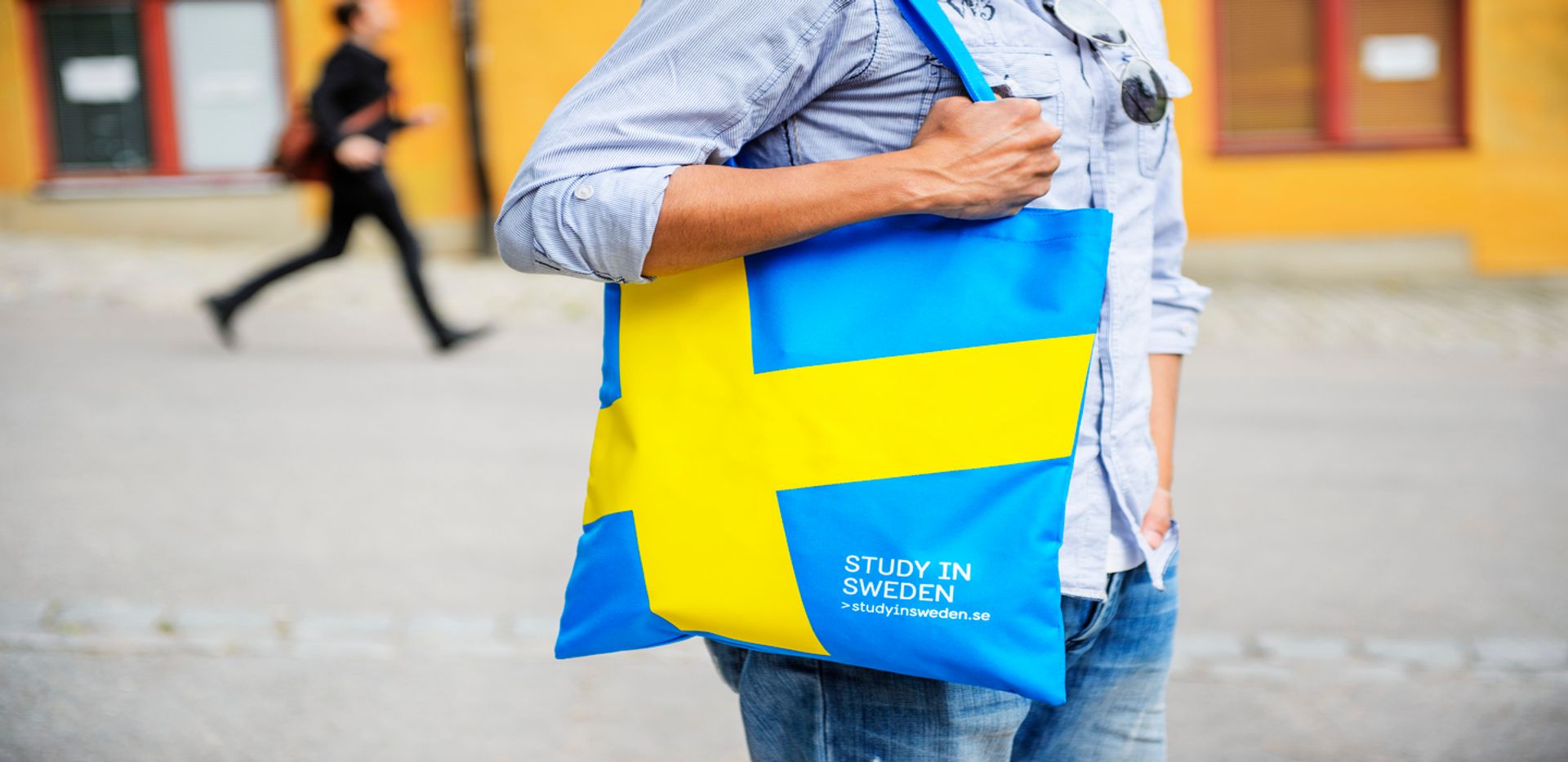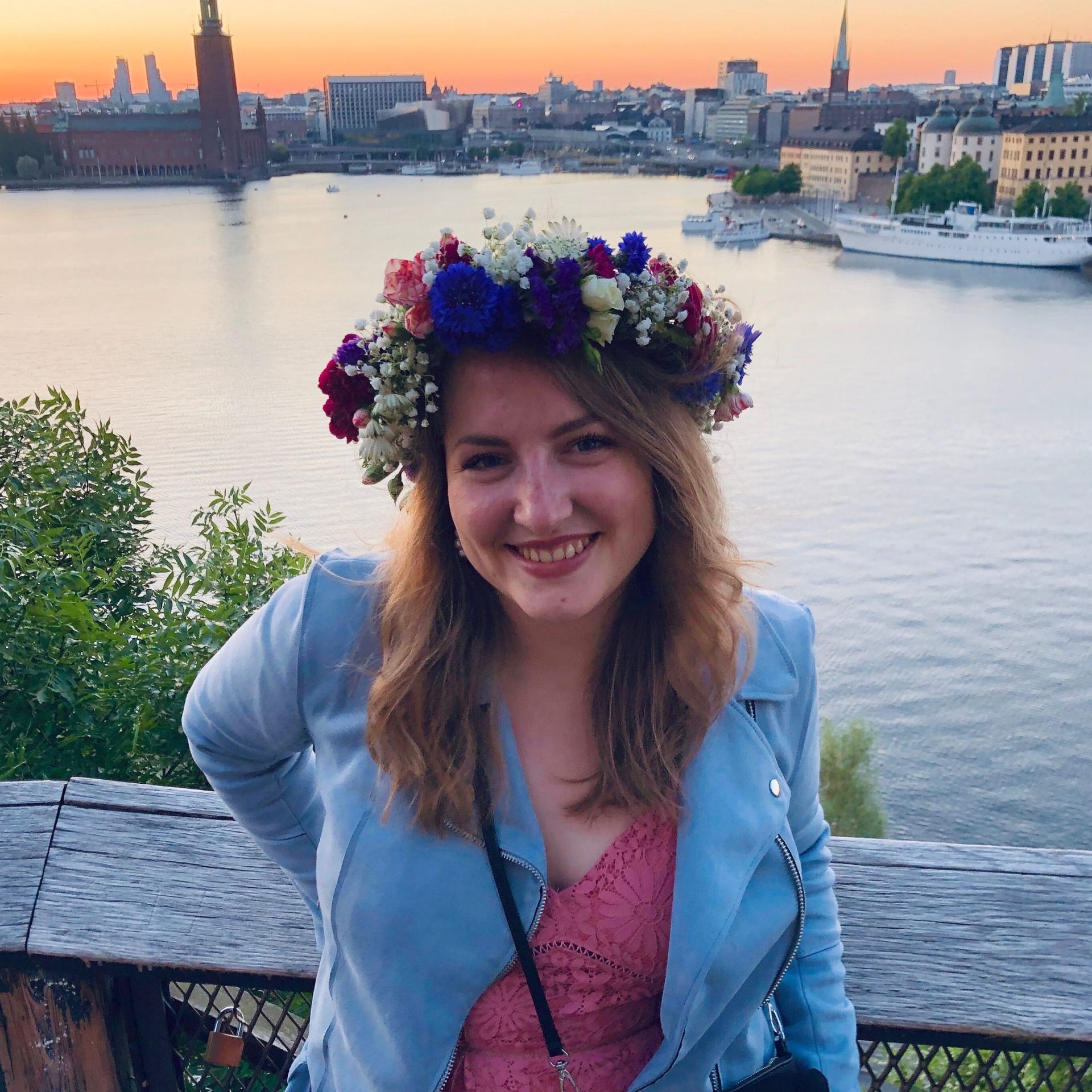 This day one year ago, I slowly but surely started preparing my arrival. I felt a mixture of extremely excited but also a little scared all at once. I moved abroad in 2015, and by now was used to being away from home. Still, I really had no idea what to expect from the first weeks as a Master's student in beautiful Sweden…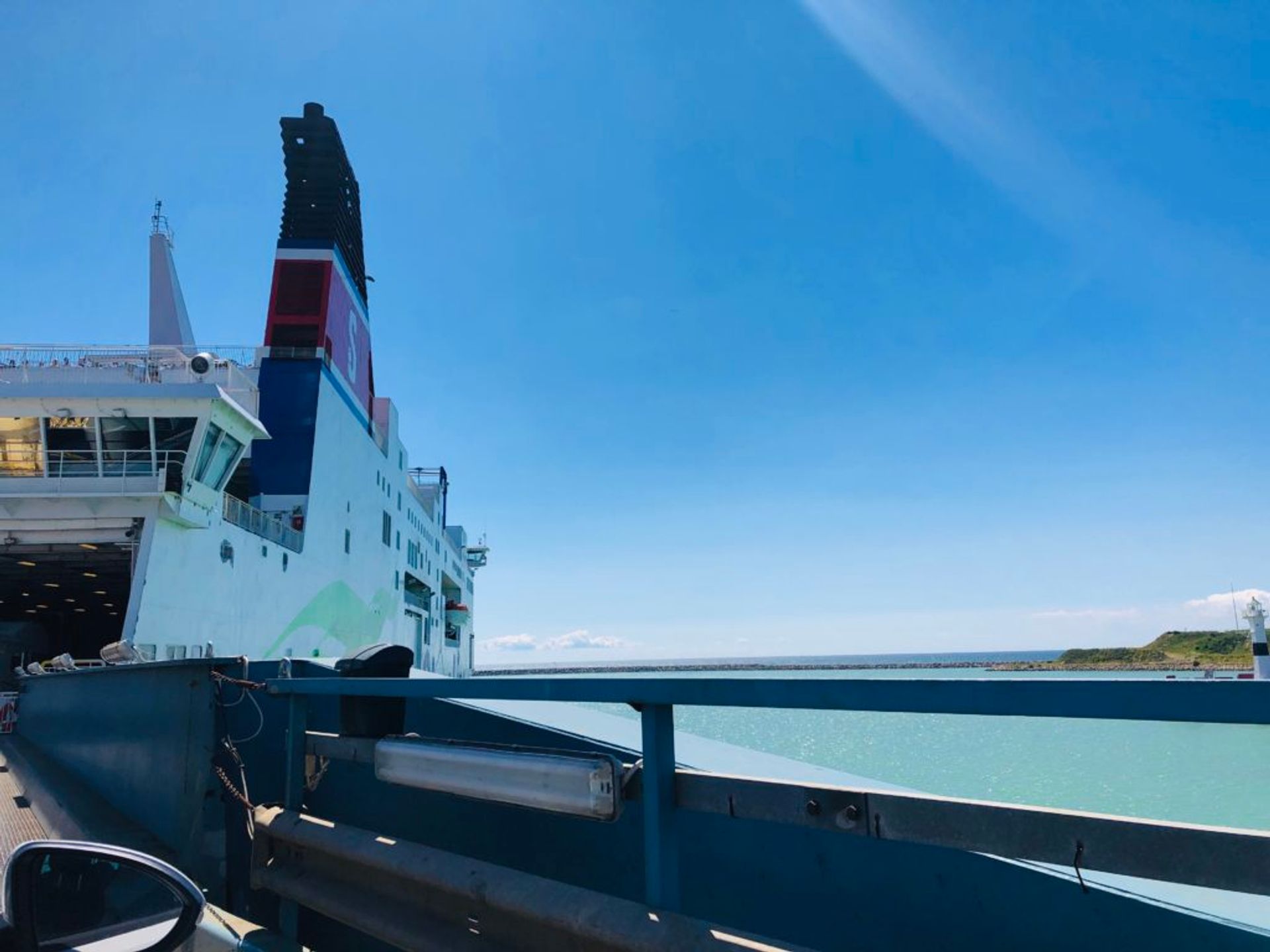 Before we start, I have one remark:

Swedish universities are VERY organized, compared to their counterparts from some other countries. Thus, they will email the most essential information or you can easily find it on their website prior to your departure – so be patient! Everything will fall into place! 🙂
Buddy program
When I found out about the existence of a buddy program in Jönköping I did not even hesitate and signed up. The concept is easy. Incoming and current students fill in a questionnaire about themselves. Later on, the integration committee matches the students with each other. The current student knows the city, the uni and has maybe a few tips and tricks. Basically, as a new student your buddy should be there to help you answer any kind of questions.
At JU, the Integration committee organizes a few voluntary buddy events each semester, for example buddy bowling. Once you have settled in, you can become a buddy yourself.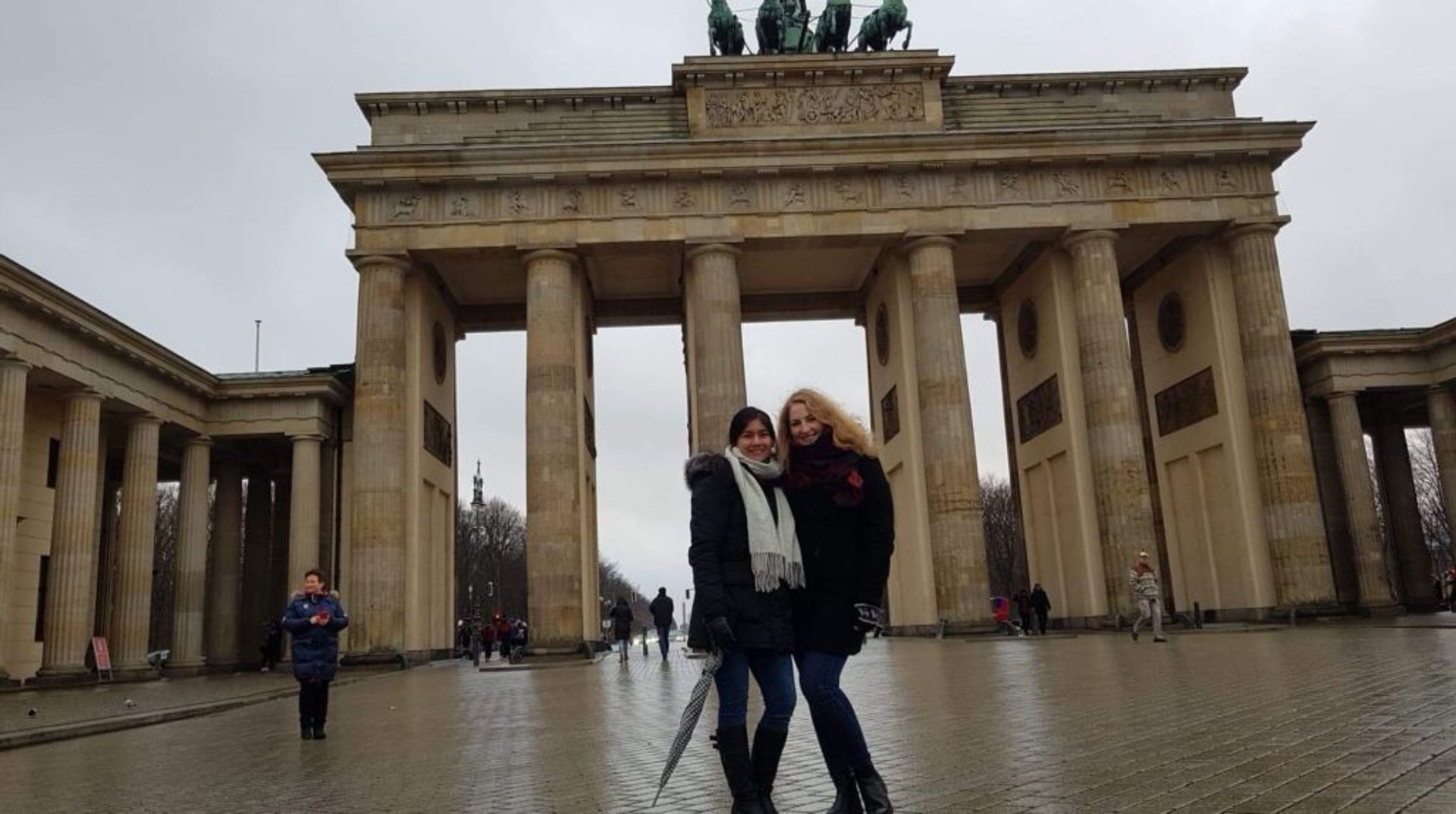 Soon before I arrived to Sweden I received an email from Claudia from Perù. I was super nervous the first time I met her at the first buddy mingle but all my worries disappeared. We got along so well that we even missed the scavenger hunt due to all the talking! 😀 We quickly became really good friends and spend lots of time together. She even came to visit me in Germany during the winter break. Saying see you soon to her this summer was heartbreaking.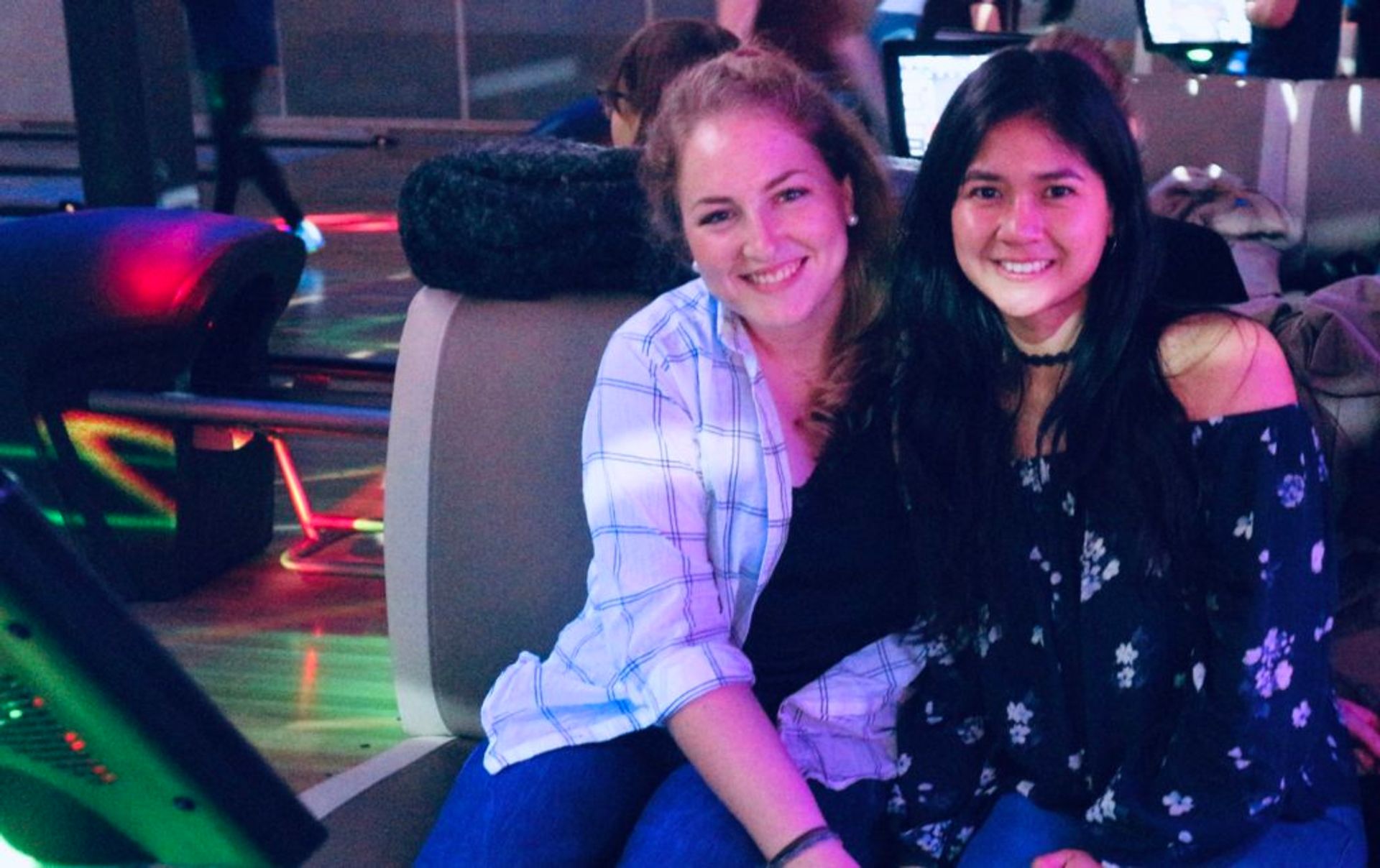 In general, you should not worry about making friends in Sweden. Many other universities offer buddy programs, too, and there are plenty of other ways to make friends. Raeed wrote a very helpful blog post about it! 🙂
Getting a SIM card
When I picked up my keys at the Accomodation Office of Jönköping University, ↗️ the staff handed every incoming student a starter pack. This envelope contained my lease agreement + keys, some brochures about JU and the city as well as its student union. The Student Union ↗️ also had a gift for us in the envelope: a Swedish prepaid SIM card.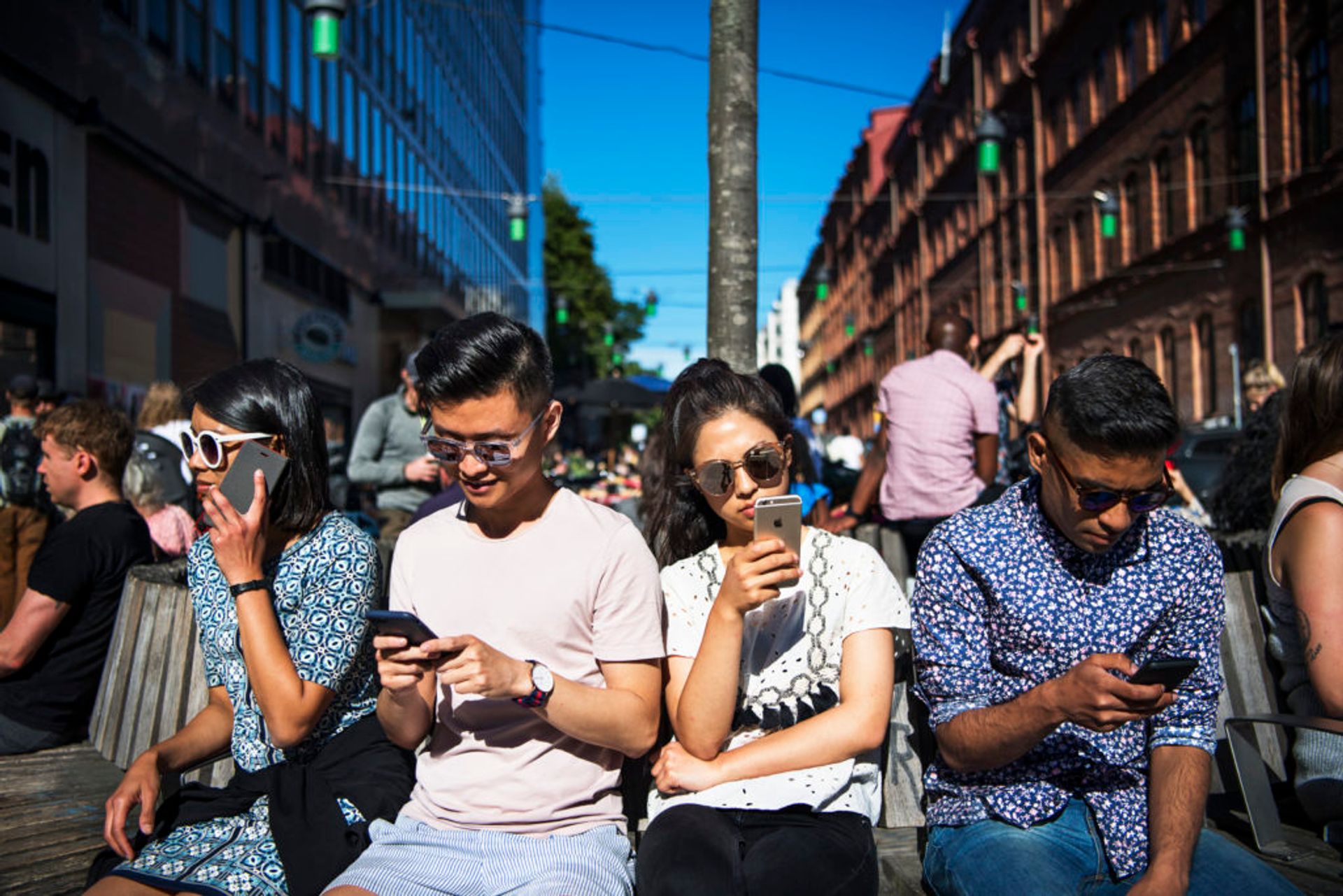 I had one from the phone operator Comviq ↗️ and I cannot complain. I have used it in Sweden, Norway, Denmark and Germany and it was always working perfectly fine. That one single time I had no reception was somewhere in the middle of nowhere during the night train ride with Lauren. Prepaid cards are particularly nice since you do not neccessairly need to enter an annual contract but can switch between monthly plans depending on how much data etc. you need!
Getting your student ID card & paying your Student Union membership fee
To validate that you are a student in Sweden and enrolled at a university you need a student ID card (not to be confused with your Swedish national identity card issued by Skatteverket!) ↗️ There are different ways of getting it…
1) Some universities ask you to send them a photo and you receive yours immediately once you arrive.
2) Others, like JU, ask you to order yours on spot.
Having obtained a student ID card, you usually can:
access the premises on campus
borrow books from the university library
receive student discounts
access printers/photocopiers
prove membership for your Student Union
prove membership for student associations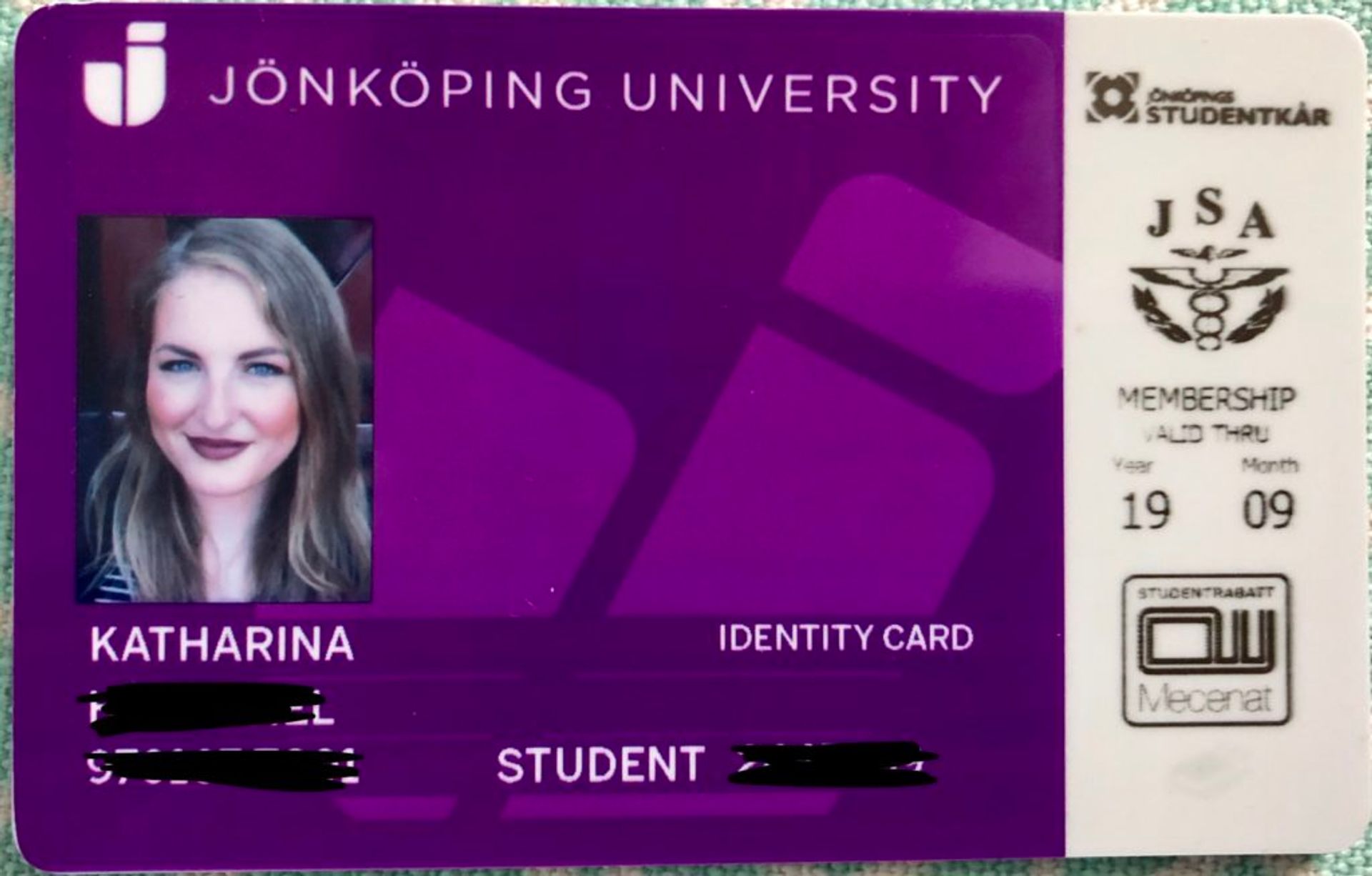 During my first day, I had to log-in with my student account to the student web, ↗️ upload my photo and order the ID card. I could pick it up the next day (had to show my passport for verficiation at the pick-up point). Now, I was ready to pay my membership fee!
Usually when you start studying in Sweden you have to pay a membership fee to your local student union in order to be allowed to study at uni and hence, be part of the student community. In Jönköping, this fee is compulsory and amounted to approximately SEK 300 per semester if you are a full-time student. You can pay it at the student service or online and then get a semester print on your studnt ID card. Done! ✅
Introduction week at Jönköping University
It is very common to have an introduction week or at least a few introduction days at the start of your studies. During that time a bunch of events take place. From formal matriculation and welcome ceremonies, to practical info sessions for international students, intro lectures to your courses and loads of social activities in order to familiarize yourself with the new environment. The kick-off week, as they call it in Jönköping, is huge, stretching over almost two weeks! So be ready to mingle 😉
If you want to get even the slightest impression of what kind of introduction week to expect in Jönköping, I suggest you watch this video ↗️!
During the introduction week, we were divided into several groups and assigned fadders. Fadders are current students who are some kind of fun group leaders. They will make sure that you get the best integration possible and that you drop by Systembolaget (the national liquor monopoly) on time to stock up your booze for the festivities.
Buying books & other supplies
Don't you know it too well: every professor will tell you in the first lecture that you cannot pass any exam without that one book and you end up not reading a single page?

Well, yeah, that is basically me.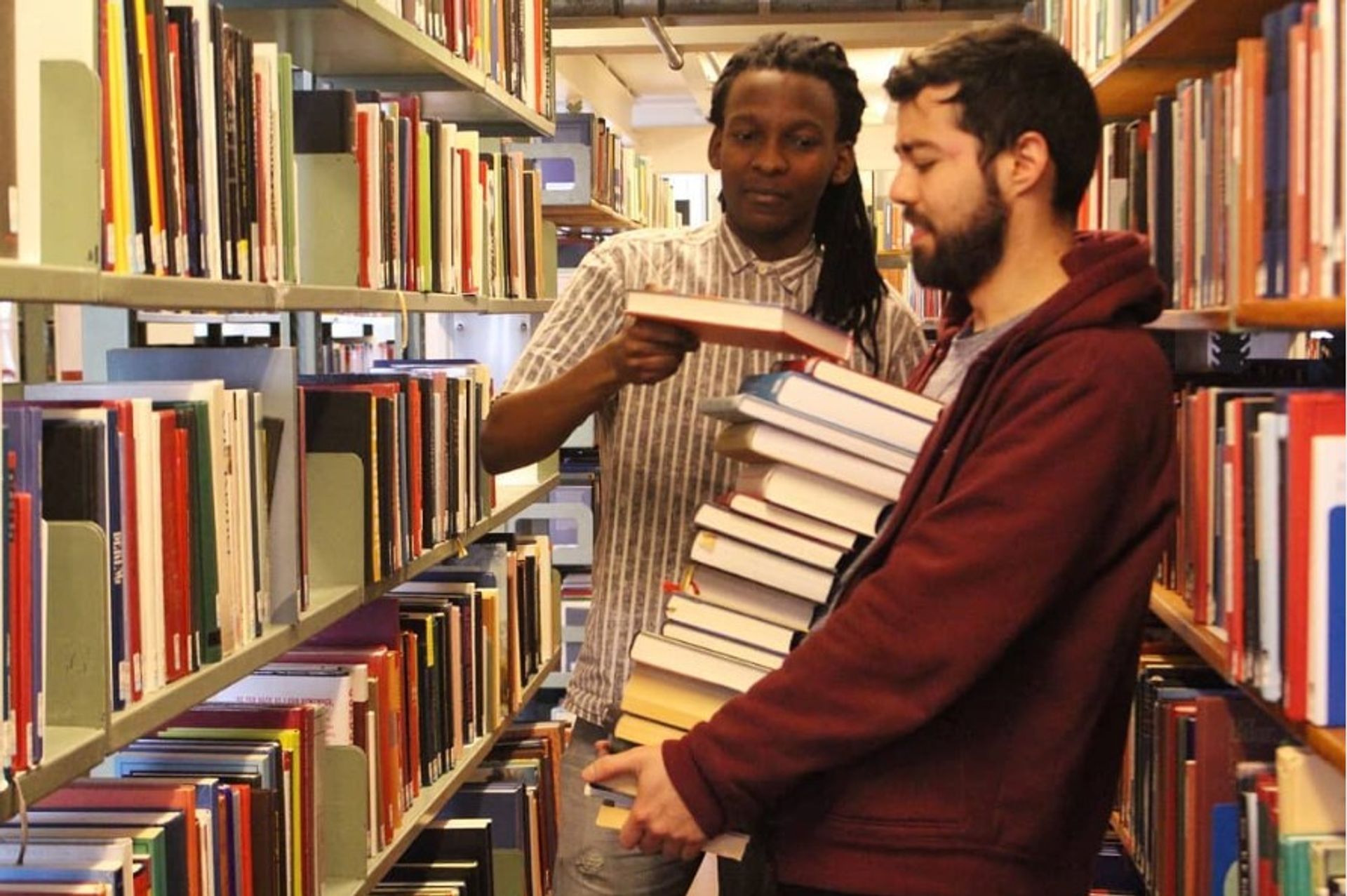 Over the past year in Sweden, I attended 8 program courses and 2 Swedish language courses in total. And I only bought two new books. One course and one Swedish book. If possible, I highly recommend you to wait at least a week to see to what extend a book might be really needed.
If you notice that you do need certain books then:
Check the offer in the University Library! Oftentimes, course books can be borrowed there for a while. Free of charge.
Try to find a PDF/e-book and share the acquisition costs of a digital version with some classmates. Suddenly, buying books is a lot more affordable.
Many universities have a second hand book sale. Check out the university's facebook groups and I am sure you will find many books much cheaper and usually in a very decent condition.
Jönköping has a group for course book trade

↗️

only.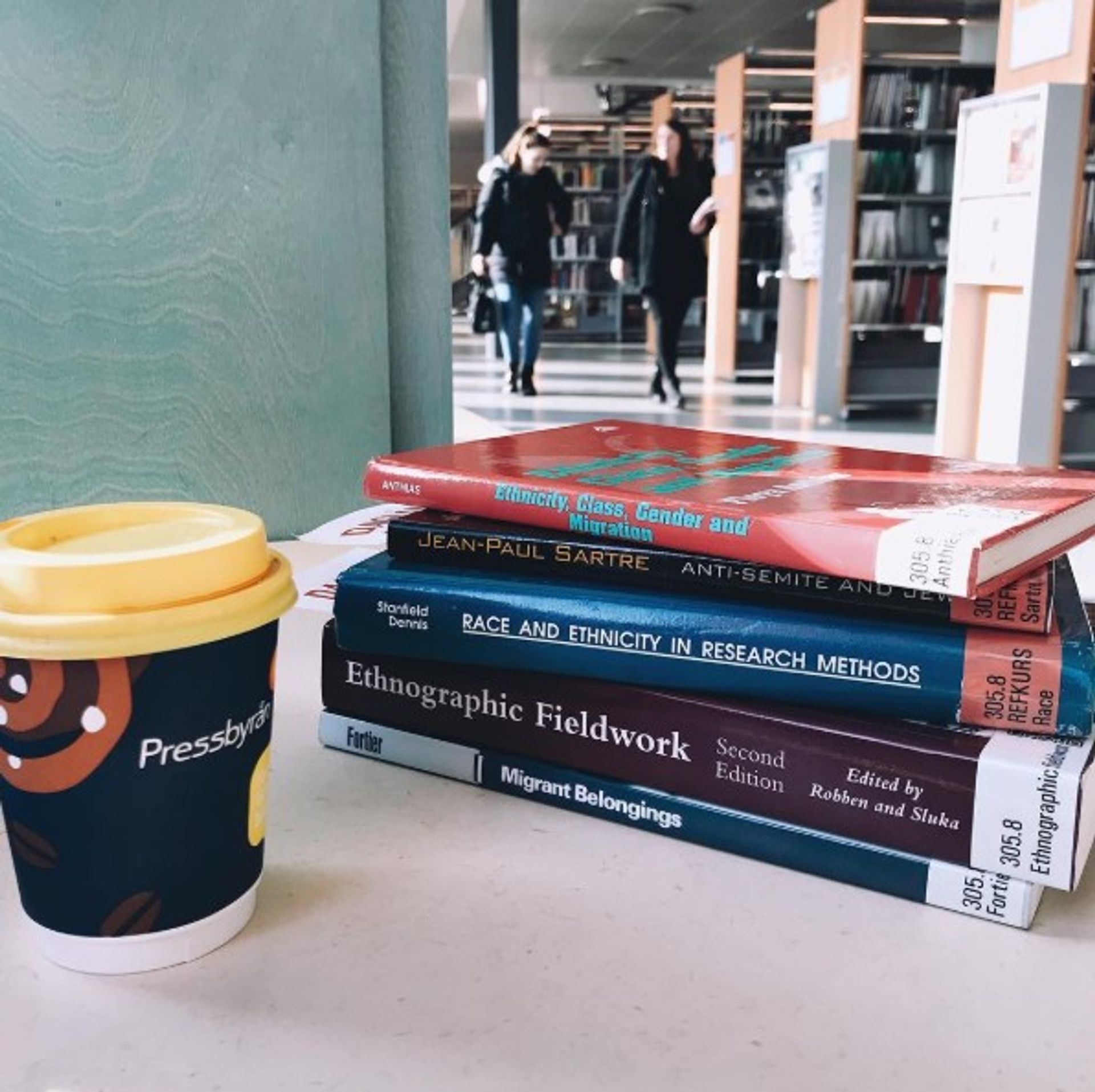 In Sweden, most of the stuff happens digitally. Students take notes, write papers, prepare presentations etc. on their laptops. Hence, the amount of other supplies you need is limited. Regarding things that you might need for uni, maybe your student service or campus bookstore sells some essentials. Lagerhaus, ↗️ Flying Tiger ↗️ and Office Depot ↗️ have quite a variety of office supplies. My lifesaver was whitelines paper ↗️ as I always need to handwrite my exam preparation in order to memorize the topics. You can scan your notes into an app and then have a digital version on your phone. I could buy it on campus and in regular book stores. ↗️
NOW: Are you counting the days until you will be moving to Sweden and is your excitement getting R E A L ??? 🚀🚀🚀
I am signing off from the student blog with this last entry.

All the best to you and I hope you will have the time of your life in Sweden! ❤️

Hejdå!
/Katharina