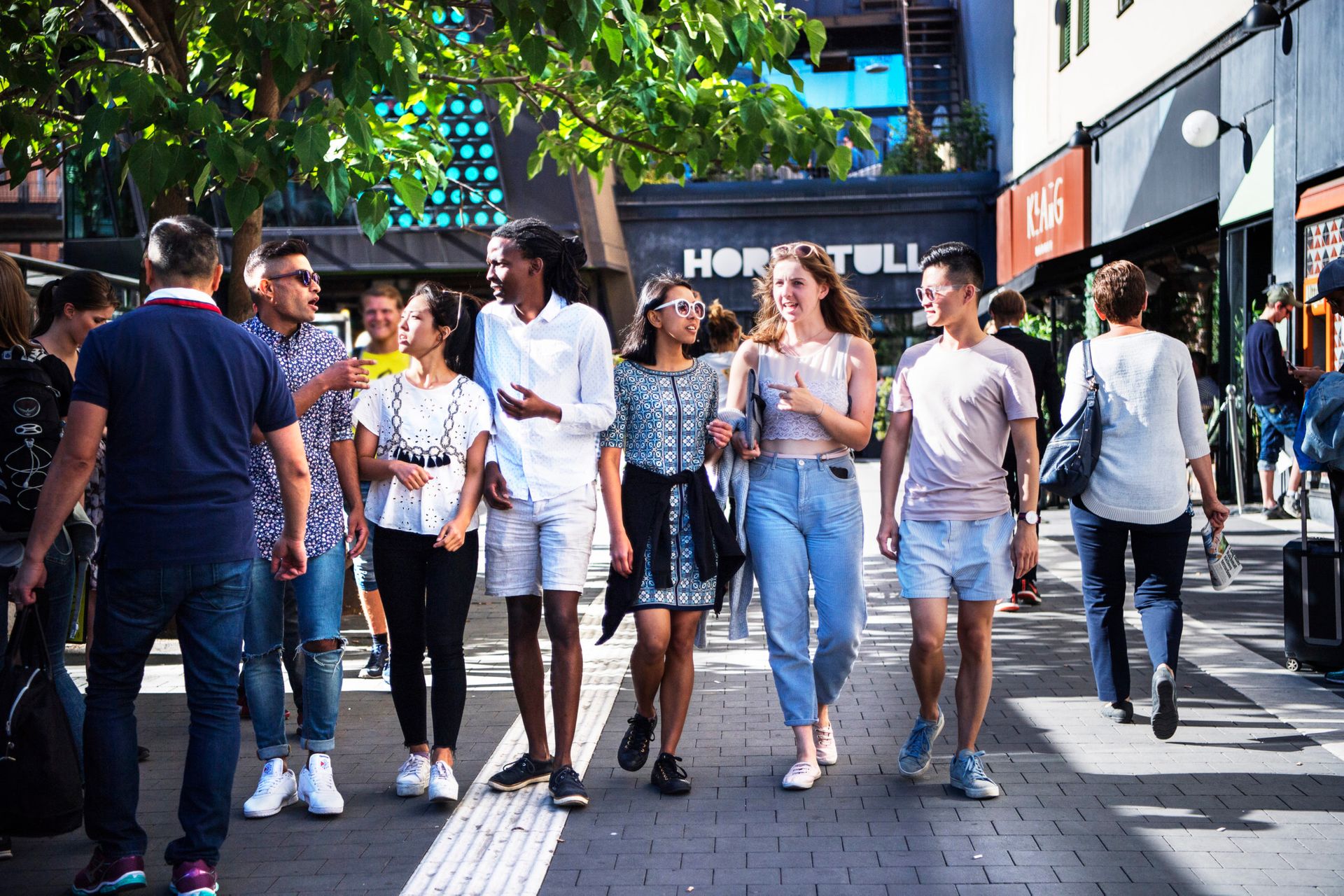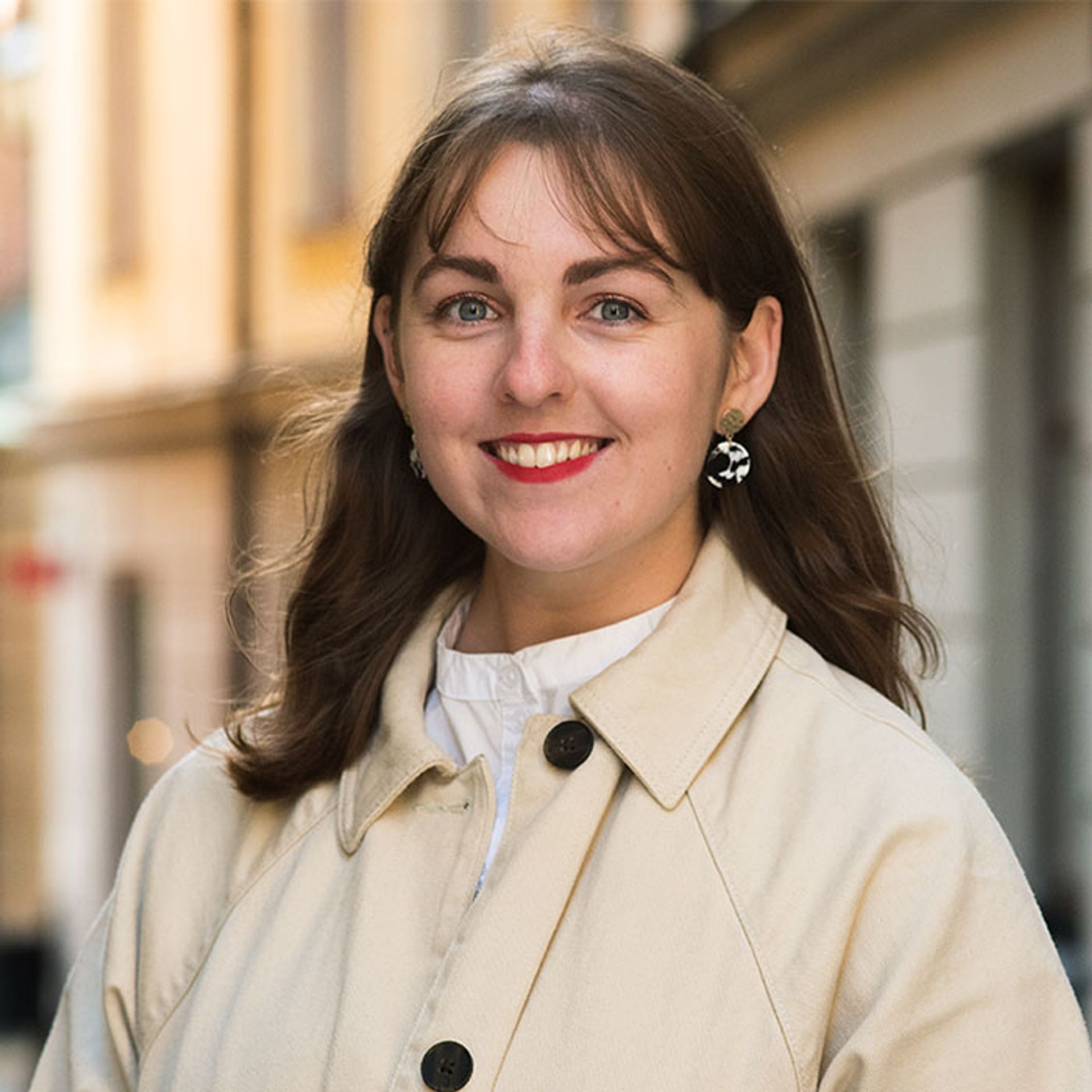 Written by Emma
31 Jan 2019
In doing this money diary from Monday 21st – Sunday 27th January, I hoped to be able to document some of the average expenditures of a student living in the Stockholm area.
However, it has turned out to be a parable against eating out excessively in Stockholm.
I had a couple of moments of madness where I thought I was some kind of wealthy diplomat or high-art scammer and could afford eating out loads?? However, I think that this was good because 1) I got some nice new stuff ("there is no ethical consumption under late capitalism" etc) and 2) I hope this blog post reflects the ways in which Sweden is as expensive as you hear, and also is not as expensive as you hear. Given the fact I made A LOT OF EXPENDITURES this week, I hope you can see the scope of different price points for different products/experiences.
I would like to preface this money diary by saying: the reason the total at the end is quite high is because I did a lot of stuff this week. I hope it's clear that there are ways to be spontaneous and spend time with your friends and not break the bank – just don't do it like, multiple times a week as I did… Anyway, let's dive in shall we:
Monday
Exchange student friend is moving back to Australia (sad times), so I suggest we meet for breakfast. Originally invited him round for breakfast but promptly remember I'm a horrid cook and suggest we go to Norrlands Nation instead. 45kr. Pile a lot on my plate because I forgot to make a lunchbox. I eat a lot of yoghurt, granola and toast to tide me over as I have to go to Stockholm afterwards for the first day back in class. I don't want to buy lunch! New year, new me! Feel hugely full, hug my friend bye forever, go to Stockholm. Use my commuter pass (yay), which I get so much use out of (it includes the train from Uppsala-Stockholm, all public transport in Uppsala and Stockholm – which crucially means: boats. Very thrilled about this all the time. I like to use the boat as public transportation and pretend I'm a fancy executive. Oh this? This boat? It's just my way of getting around!)
Don't buy lunch as I'm so full (success). Commute back to Uppsala, and go for a swim. I've just started this one week trial membership for FREE, so this nighttime swim feels extra glorious. I see loads of Swedes attaching flippers to their feet and thrashing about like they're diving on the Great Barrier Reef or something. I think it's weird and then I also think about buying some too, then I stop myself thinking about what a frivolous expenditure that would be. Buy Oat Milk (which reigns supreme in Sweden) and chocolate on the way home from swimming to reward my 40 lengths. 38kr.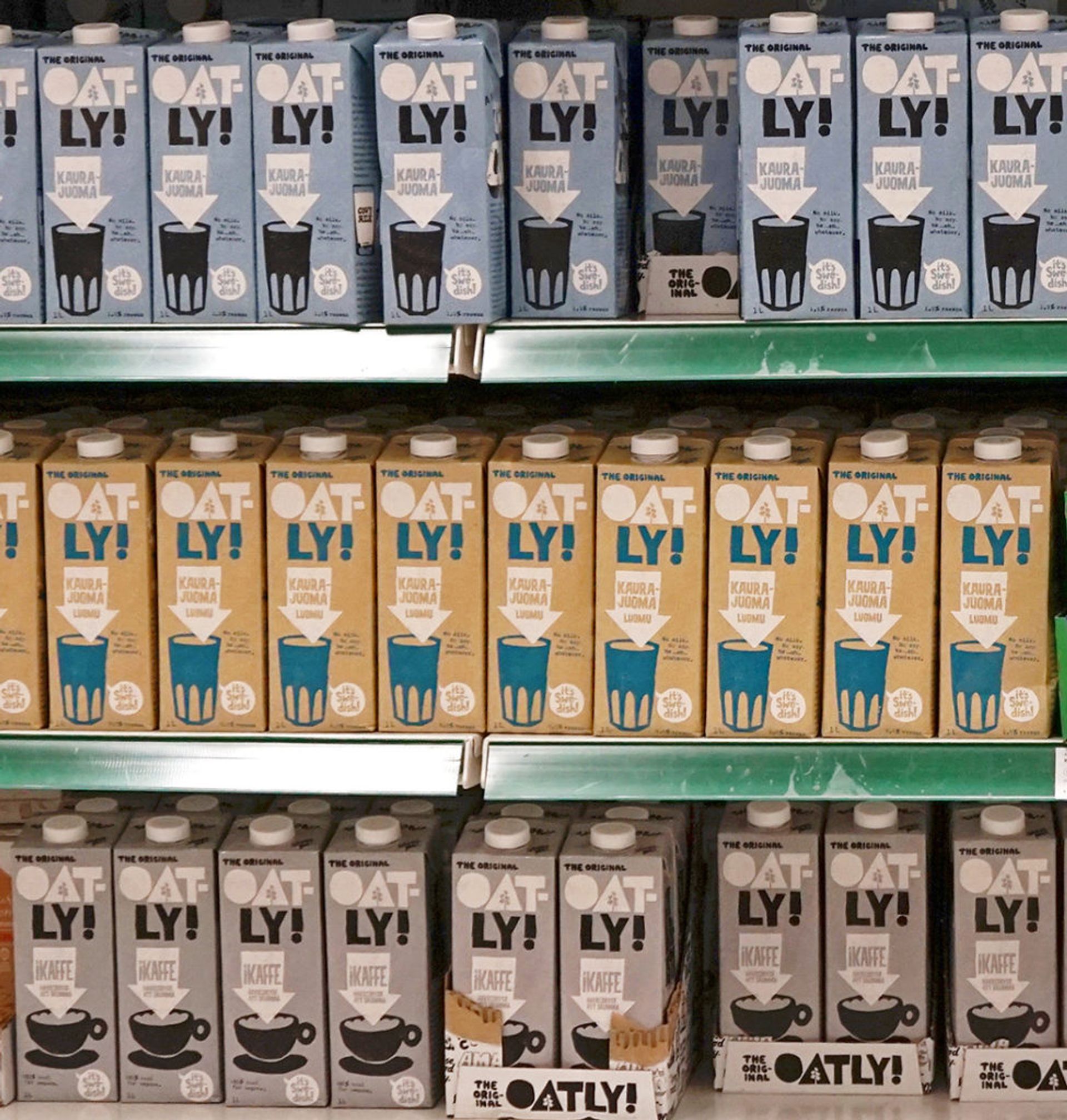 Tuesday
Mess around studying at home. Great because you don't spend money, not great because concentration levels are shot. Later in the afternoon, I go to my favourite café-come-gallery-come-youth-hangout and buy my membership for the year. You have to be 26 or under to get the membership (this makes me feel like a sprightly youth) and it's only 20kr. AND you get this neat tote bag with it! What's not to love! I get a oat milk hot chocolate (king of the milks, as I said) with soya whipped cream and a wee cake. 50kr including membership cost. What a steal. Friend Hannah joins and we chat, they get on with their essay and I sit and organise my screenshots which are absolutely unruly. Feel very organised and good. Surrounding us are very trendy teenagers all wearing second-hand suits playing card games. Feel immediately too old to be here.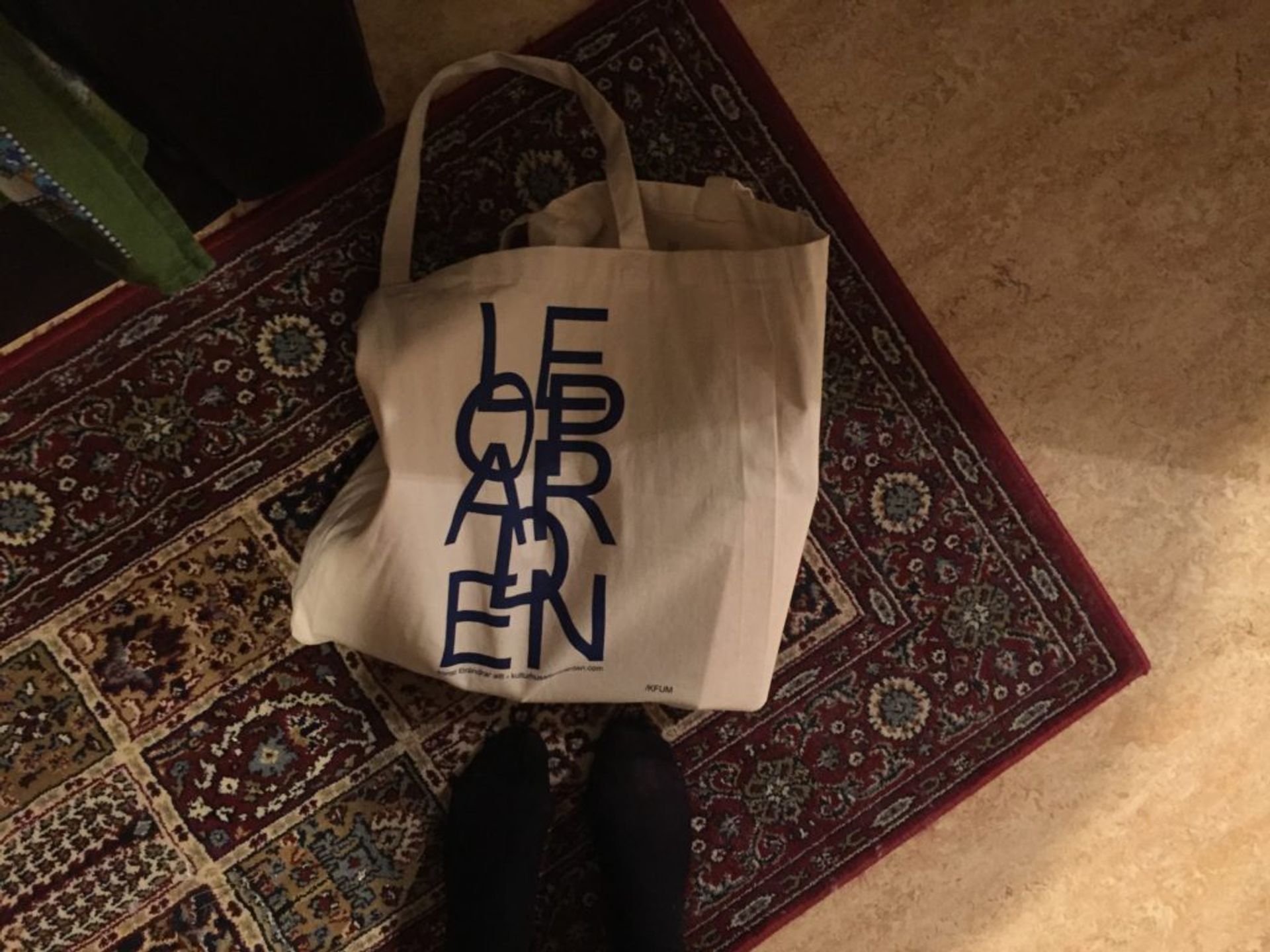 Decide to defy the notion which I've thrived on for years (saying I can't cook therefore meaning I am treated to my friends' glorious cooking and I, by contrast, provide the "kitchen entertainment" by doing a dance or song or something), and teach myself a new recipe. Go and buy groceries to make shakshuka, the king of brunches. Listen to a podcast about a similarly bad cook learning to be better whilst her friends berate her. They laugh and I also laugh because I am like, "I can relate to this content." Anyway, groceries to make shakshuka were 138kr.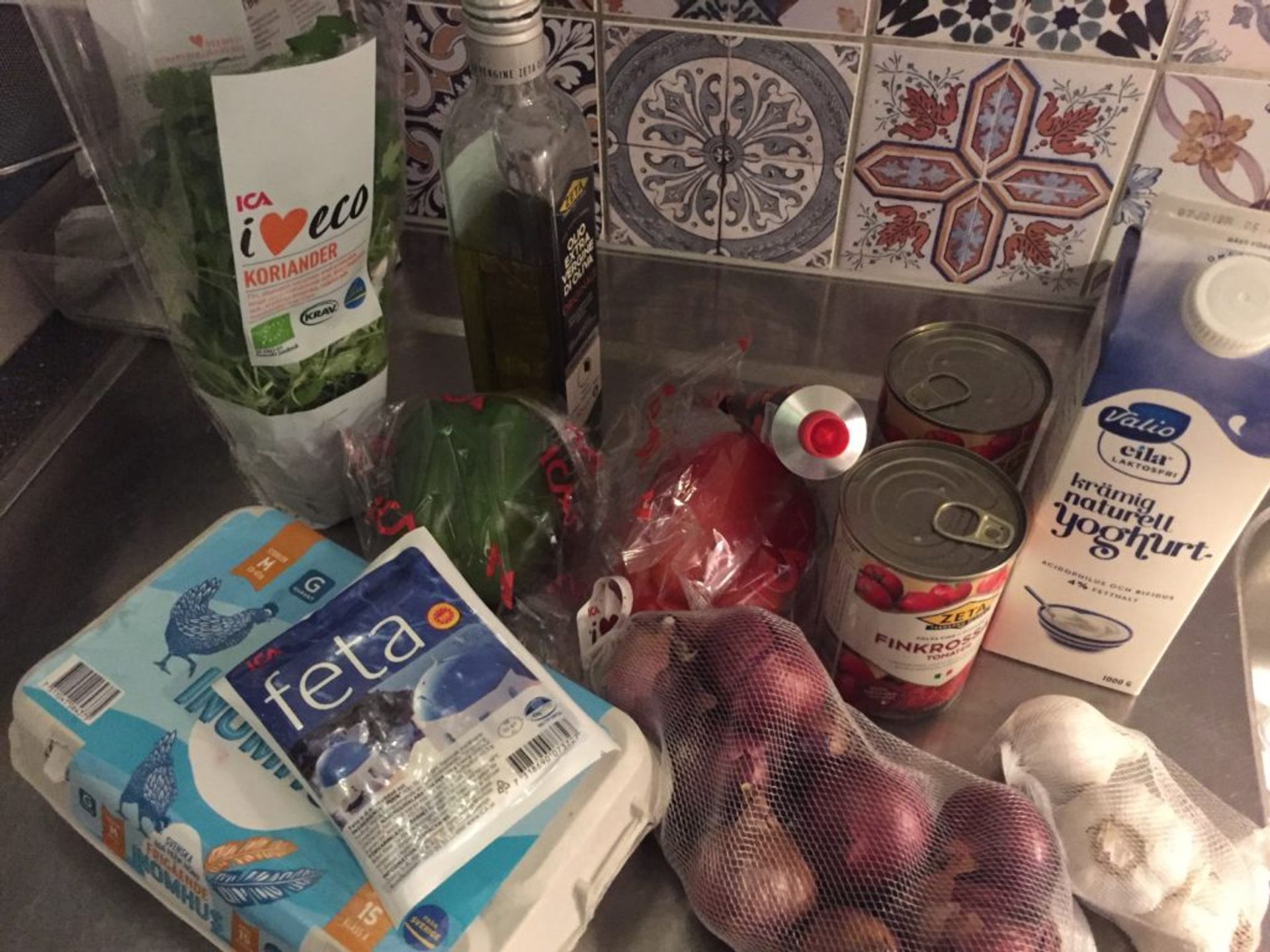 Wednesday
Because I am now a reformed cook, I made up batches of shakshuka last night and took one for lunch today! Make way, a True Lunchbox Swede coming through! Very proud. For my new class we're going on a field trip and we're all really excited. We have an hour to kill between class and going to Historiska Museet in Stockholm. We decide to feel even more like kids on a school trip, and go to fast-food restaurant MAX. I buy fake-chicken nuggets and a vegan milkshake for SEVENTY-TWO KRONA. I am outraged, and yet, must live with my own fatal flaws. The fake-nuggets were good but not 55kr worth of good. Still think I would name my first born son MAX, though.
We go to the museum which was FRI ENTRÉ. Very good news after expensive fake nuggets. This museum is ABSOLUTELY MASSIVE. Like, colossal. I audibly gasped going into some rooms. Absolute units. Great day out to be honest (especially when it is fri entré, as I said).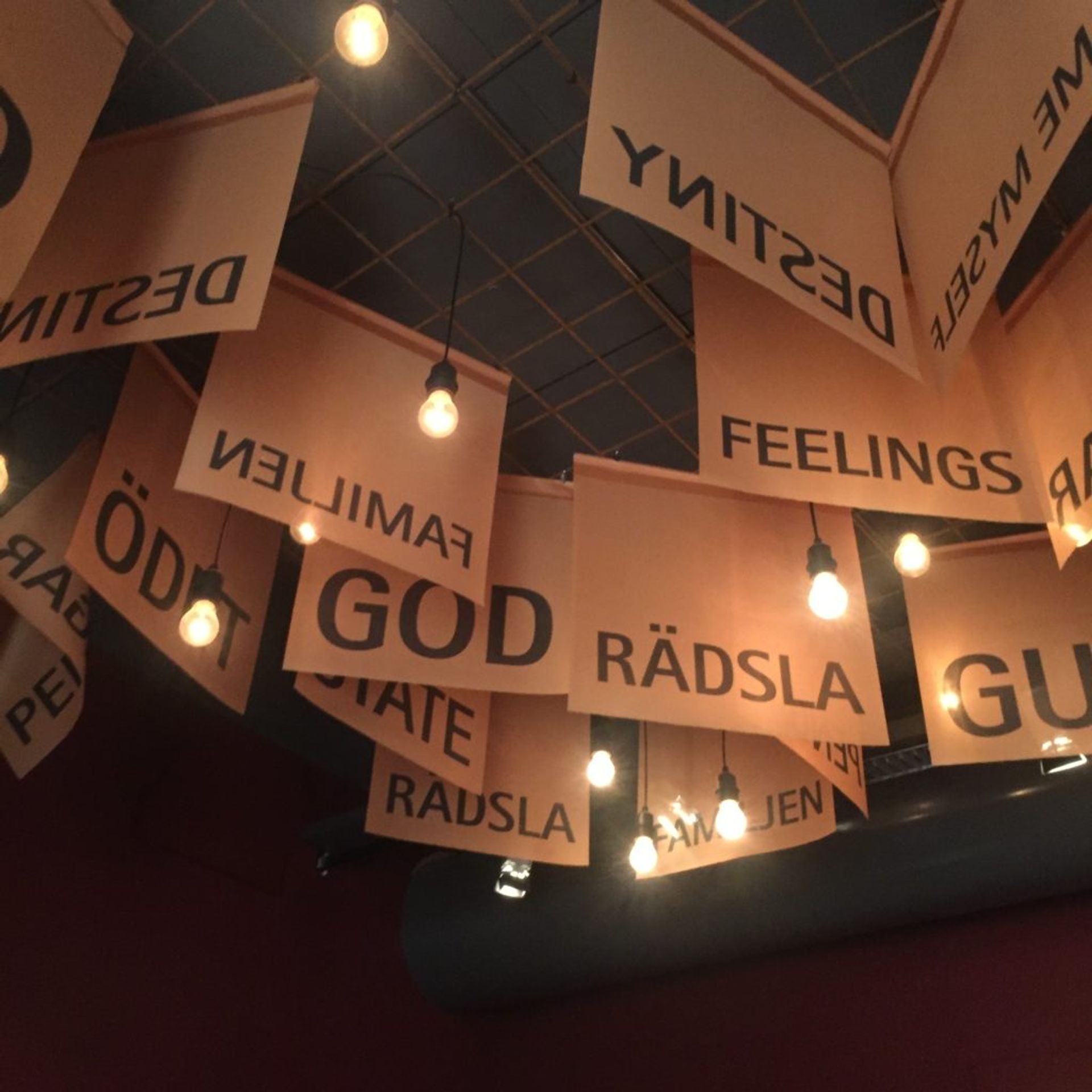 We again have some time to kill before going to a course friend's birthday buffet. I remember that there's a Marxist Student Pub night at a reaaaaaally cheap pub called Carmen on Södermalm. I am keen to go to get the phone numbers of some cute marxist boys and inevitably play the game I call: "Has he ghosted me or has he just gone off the grid so he doesn't have to participate in our economy?" Persuade my pals to go and I observe some Cute Boys in Flared Corduroys (have I just come up with a great Indie band name??) but am too much of a coward to approach any of them. Have two beers (60kr total!!!! Very! Good! For! Sweden!) and then we all head off to go to this vegetarian buffet.
Have a lovely time at the buffet. Honestly stockpile my insides with various tasty stews. Feel warm with love for my coursemates (and because of the amount of stew I have eaten). 138kr (which to be honest I was surprised by. I thought this was a bit steep. But also, I probably won't have to eat for a year after this so, fair).
Thursday
As someone who can absolutely put it (food) away, shocked to discover that the buffet has betrayed me, and I'm SICK for the rest of the day!* Good for money diary, as it means I don't spend anything. Bad for me because I'm in bed with my laptop on my chest feeling sorry for myself.
*Just a note to say this is the first time in 1.5 years of living here I've ever felt funky because of eating out somewhere in Sweden. So counting this one as a win.
Friday
Am gentle with my fragile bod and trot to the café down the road as I'm craving human companionship after a day in bed. (During that day in bed I also watched the Ted Bundy documentary on Netflix and I want to be reminded that actual human beings exist). Go and study with two friends there. Have no food in the house (I only bought groceries for shakshuka. What, did I think I would live off of shakshuka for a week? I need to get a grip), so buy a sandwich and a hot chocolate. 72kr.
Saturday
A requirement for our programme is that we visit a museum and report back on Monday on curatorial practices visible in the exhibits. If I'd done my research properly, I could have gone to another free museum, like the newly opened Nationalmuseet. However, after a couple of days of feeling decidedly peaky, I wanted to feel like the glamorous mom I know myself to be! I took myself to Fotografiska, paid the 135kr student entrance fee (ouch), and galavanted around for a couple of hours. Most of the exhibits are very dimly lit, so when you get to the café at the top it's almost like the transition from winter to spring in Sweden. Light fills the café through huge floor to ceiling windows. I feel like a grateful fool in front of these windows, and immediately give the museum more of my money. I buy A Fancy Mom lunch (a feta/beetroot baked tart thing and an espresso panacotta). 125kr. Sit and bask in the sun for a while, do some course readings so I don't have to go to another café and buy a coffee. Then go downstairs and see a photograph I really loved from the exhibit is for sale as lovely print. And I get some postcards. 225kr. Entirely unnecessary, but now I feel like I can pretend to be rich and very loosely say, "I buy art!!!!" Because despite the fact I will (hopefully) get an MA from the Department of Culture and Aesthetics, I will never be rich enough to "buy art."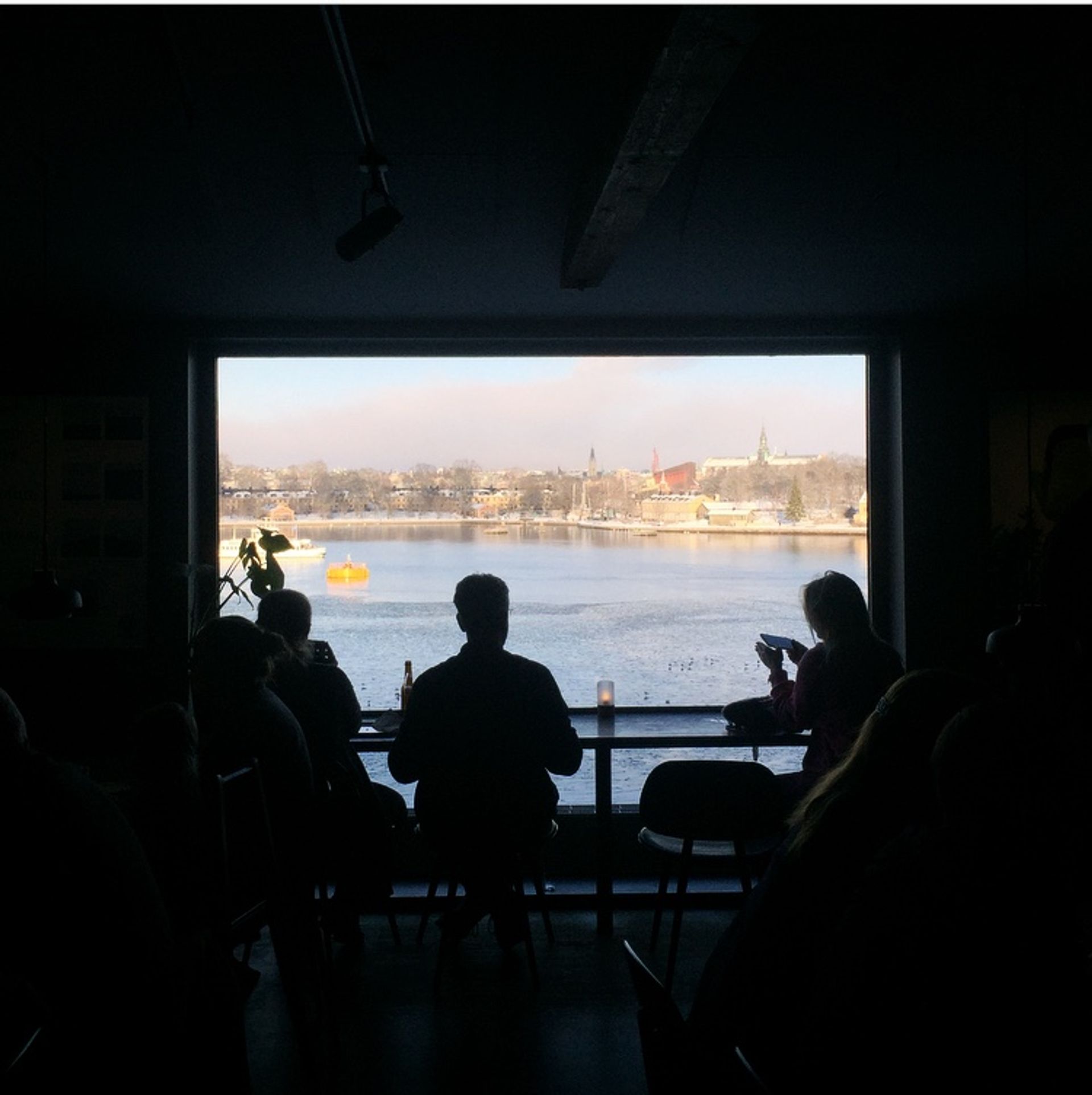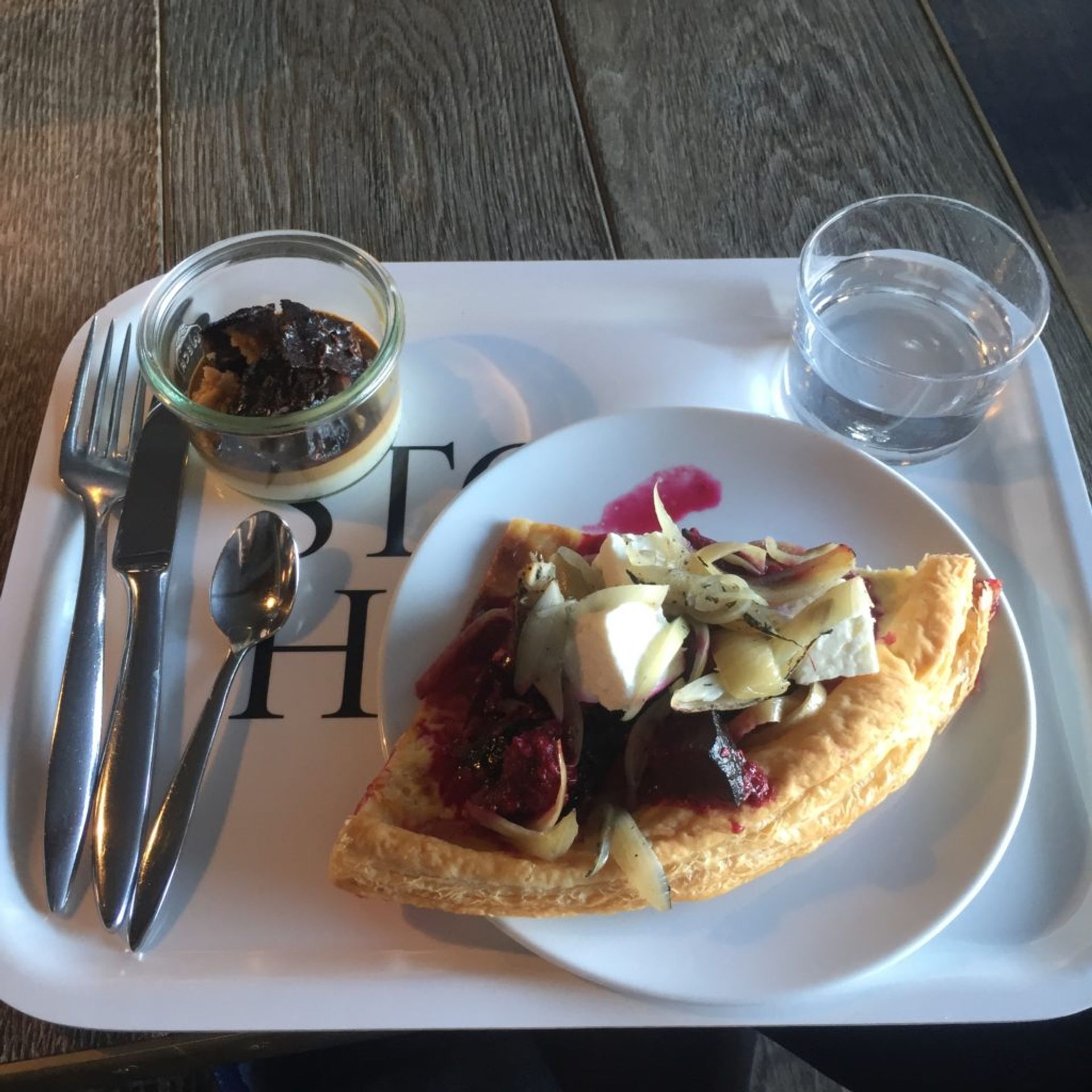 (N.B I got a refund for some shoddy dresses that fell apart after a few wears so I mean technically my account was up 630kr today so does this cancel things out????)
Return to Uppsala (again, commuter ticket), and go on a date. We go to a student nation pub. This money diary is not reflective of real life because I am mostly a creature of my bedroom/the library, and I don't go on dates often. This is my first Tinder date in a year (I know that because the last Tinder date I went on was with his friend LOL which we figure out during the course of the date. And I've actually met him before. But didn't remember. Not because I was drunk, just because I didn't remember. Awkward). Have one beer (39kr) to steady obvious awkwardness, but then I didn't really eat much today and honestly the fancy mom pastry was so flaky and light ??? Feel like I need to eat to not be a #onepintwonder on my first date in a year. Order a halloumi burger. The chips were cold, but this is a student nation and the cooking staff are pretty much voluntary, so I enjoy my cold chips. 60kr.
Sunday
Read one of the best texts I've ever read for a class. Feel VERY INVIGORATED by it. Think about ordering it and then I'm like "eBooks via the library are a thing, Emma." Yesterday my joyful colleague Sanjay confirmed he'd be visiting from Malmö so I go and pick him up at the station. Realise immediately that I have no food to offer him because I've lived far beyond my means this week and almost exclusively ate out. We go to Hemköp for groceries. He picks up an ominously-packaged soup amongst other things (see below for what I mean). 172kr. (These groceries end up lasting me 3-4 days).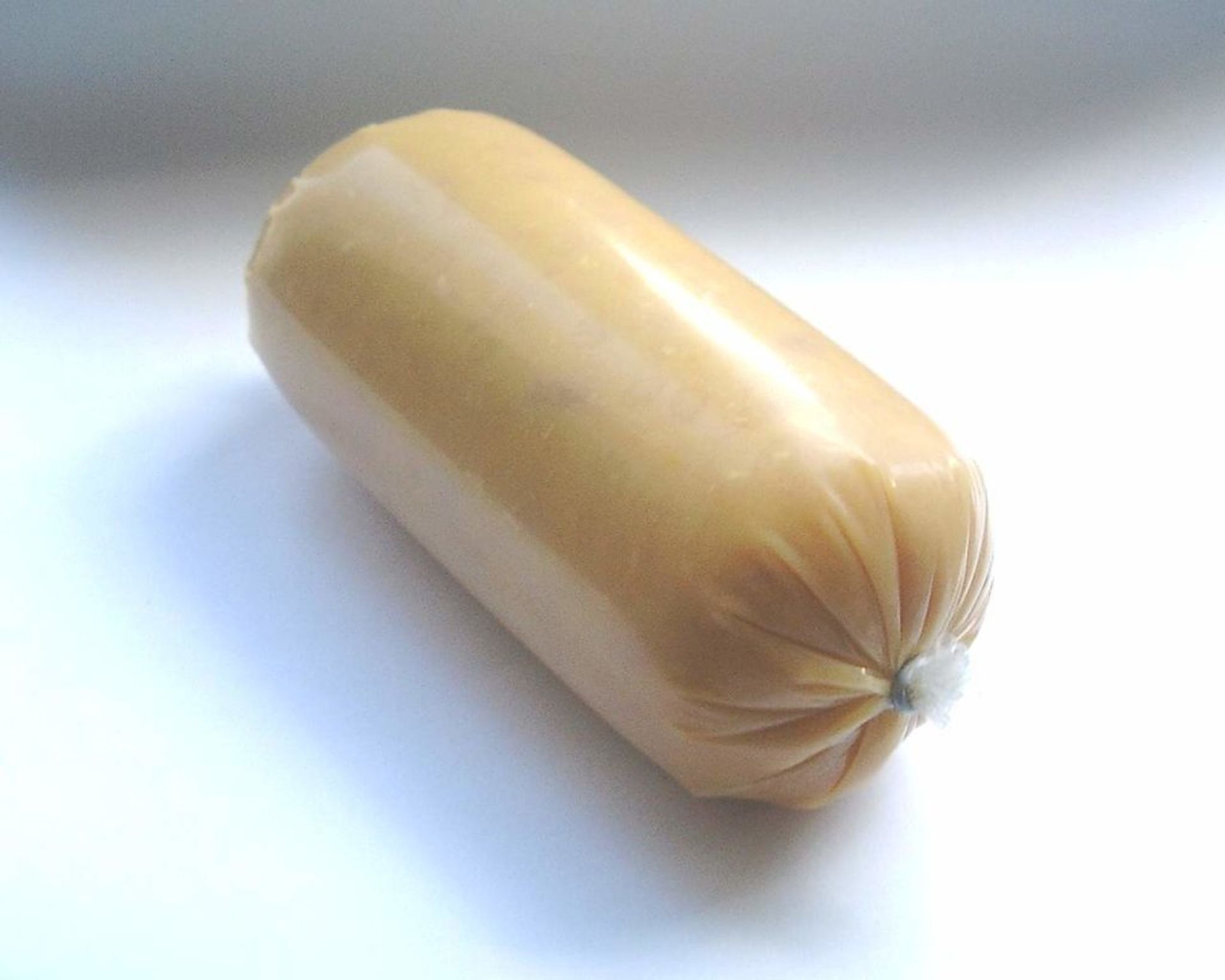 Feel self-conscious about my cooking abilities despite the successful shakshuka earlier in the week, so suggest we buy sushi for dinner. Sanjay used to live in Japan so makes A LOT OF NOISE about how he predicts the sushi will not be good compared to Japan. I berate him for being a snob, we laugh. After Sanjay's extreme apprehension, we go into this sushi place down the road (to be fair, there was no one inside, so it did seem a bit dodge). 85kr for an 8-piece meal and a Fanta. Sanjay's review is that the sushi is actually good, and all is well.
TOTAL : 1454kr
Honestly adding this up gave me palpitations. Last week was not my time to shine money-wise. In the interests of transparency, my rent is 4000kr per month (everything included) and my commuter pass is 1650kr. The commuter pass sounds like a lot of money because it is. However I am doing this 120km roundtrip journey at least 4 days a week, so it's very worth it for me. If I spent like this every week this would be extinction-level bad news for my finances, so this blogpost can actually be a lesson in what a week in Sweden looks like if you ate out a lot, went out on dates, to many social engagements and also treated yourself (as I definitely did. Did you see that lunch?) Also sorry but Ariana Grande's "7 rings" had just come out and I listened to it so much and the chorus is mostly: "I see it, I like it, I want it, I got it" and I think I internalised this narrative by osmosis.
I'm gonna do another blog post where I'll try to actually prepare my meals for every day of the week, as clearly from this money diary eating out was my biggest downfall. I'll also do a money diary around heavy essay/exam time, to see how this can affect your budget.
Do you have any things you'd like to know the cost of in Sweden? Or if you'd like to see another ambassador in the city your moving to do a money diary? Comment below!