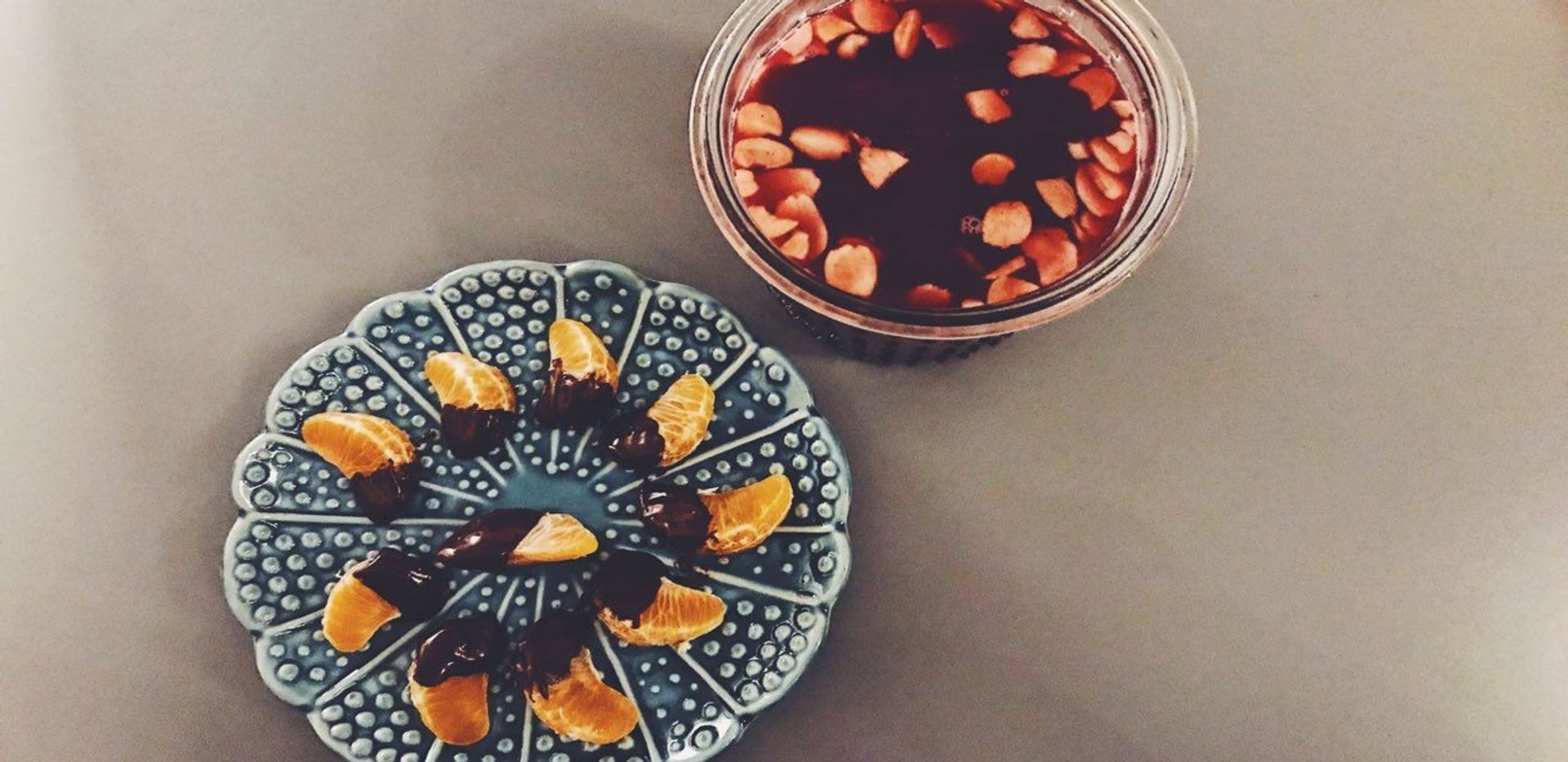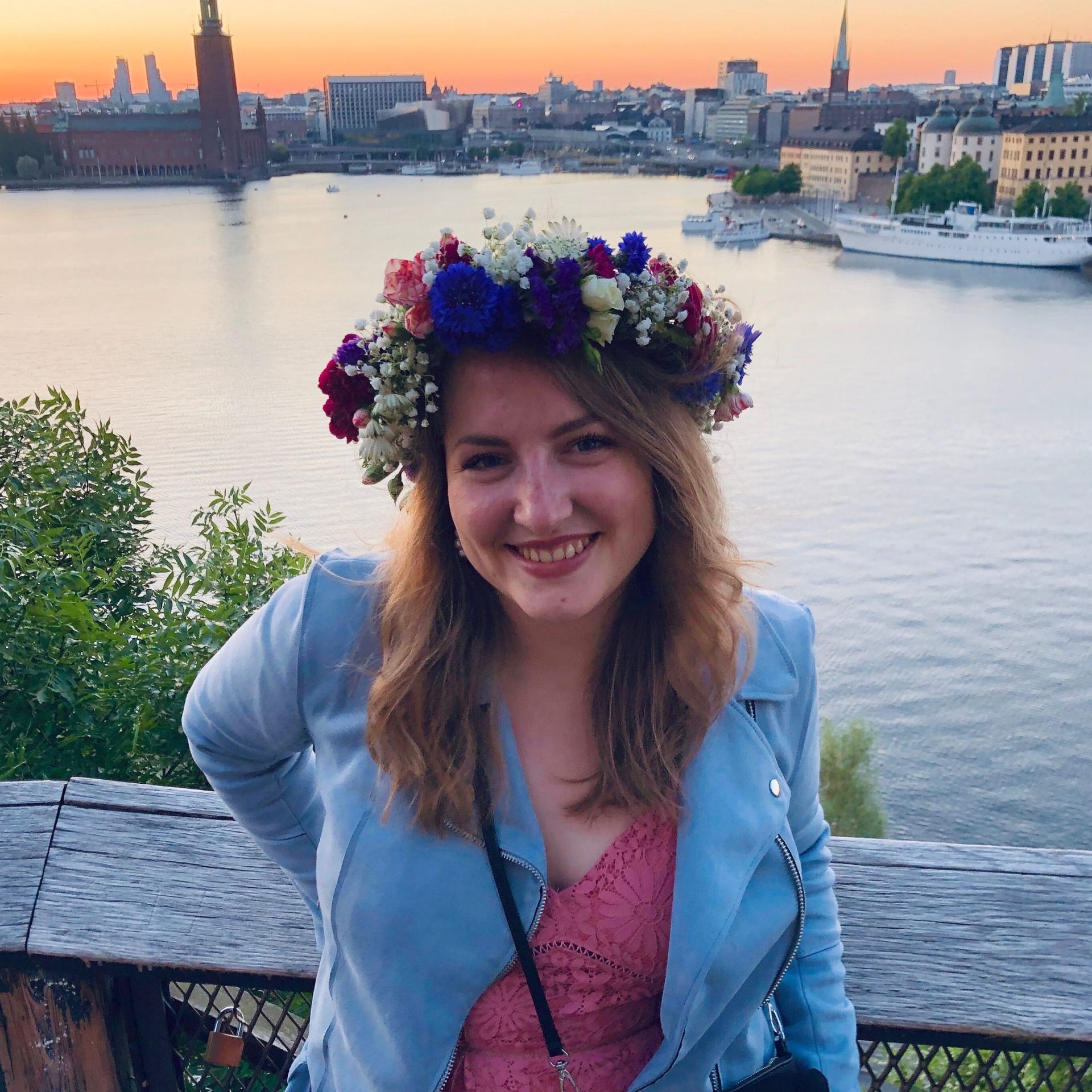 Christmas is around the corner and exam period is almost over. That is the perfect opportunity to enjoy some cozy afternoons before the end of 2018. I have two recipes for you to try. Both are very straight forward, no rocket science needed! The first one is a Glögg**-like recipe and second comes a recipe for a sweet semi-healthy treat.
more
In order for you to be able to create both dishes, you will find the shopping lists and a small step-by step guide further down.
** For everyone who wondered what Glögg actually is, let me bring light to the dark!
It is a typically Scandinavian drink which you drink warm/hot and is served around Christmas and throughout winter time. Its base are different juices and Christmassy spices; it might contain alcohol or not. Usually, people top it with raisins and planed almonds.
No matter whether it is at home with your loved ones, on a Christmas market or after having a sauna – Glögg is enjoyed in great company…
[mulled wine in English]
1. Home made Glögg recipe
I have to admit that this is no recipe from a cook book. Actually, it's something me and my mum have reached by experimenting with the ingredients. Still, it is hard to do anything wrong here! Therefore, the most important thing is maybe that you should know which of the Christmas spices you like to what extent! Personally, I cannot get enough of Christmas spices, especially cinnamon. Hence, I usually take a bit more than what is written below. Moreover, you should know that it may taste a little different than the Glögg you can buy in supermarkets. But hey, at least you know what's in there and made it yourself! 🙂
– 1 litre each (so that makes 3l in total) of:
blackcurrant juice (I prefer all juices without added sugar)
clementine juice
apple juice
– 5 capsules of cardamom (pound/mash it) – kardemumma kärnor
– 4 cloves – krydd nejlikor
– 1 cinnamon stick – hel kanel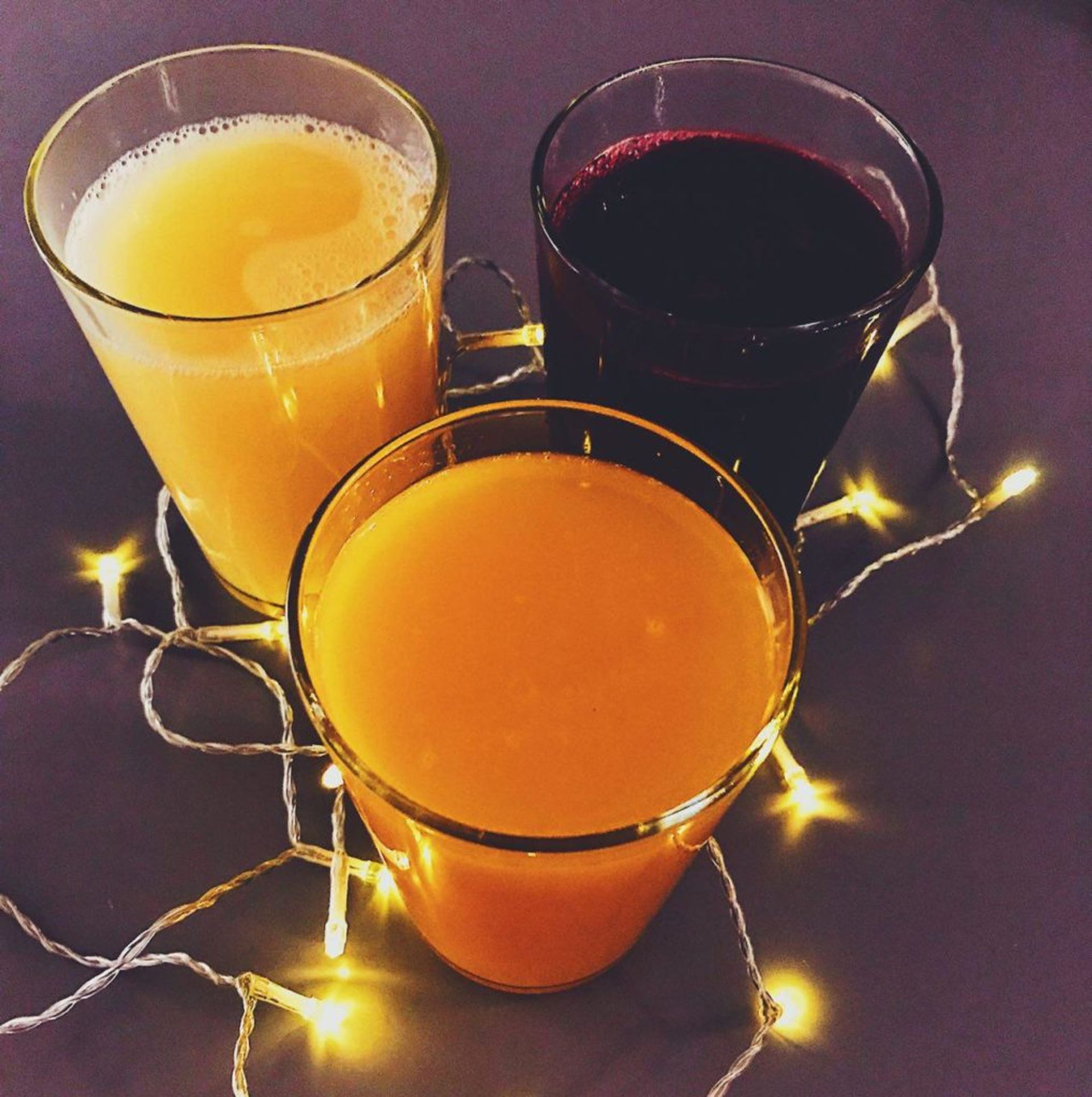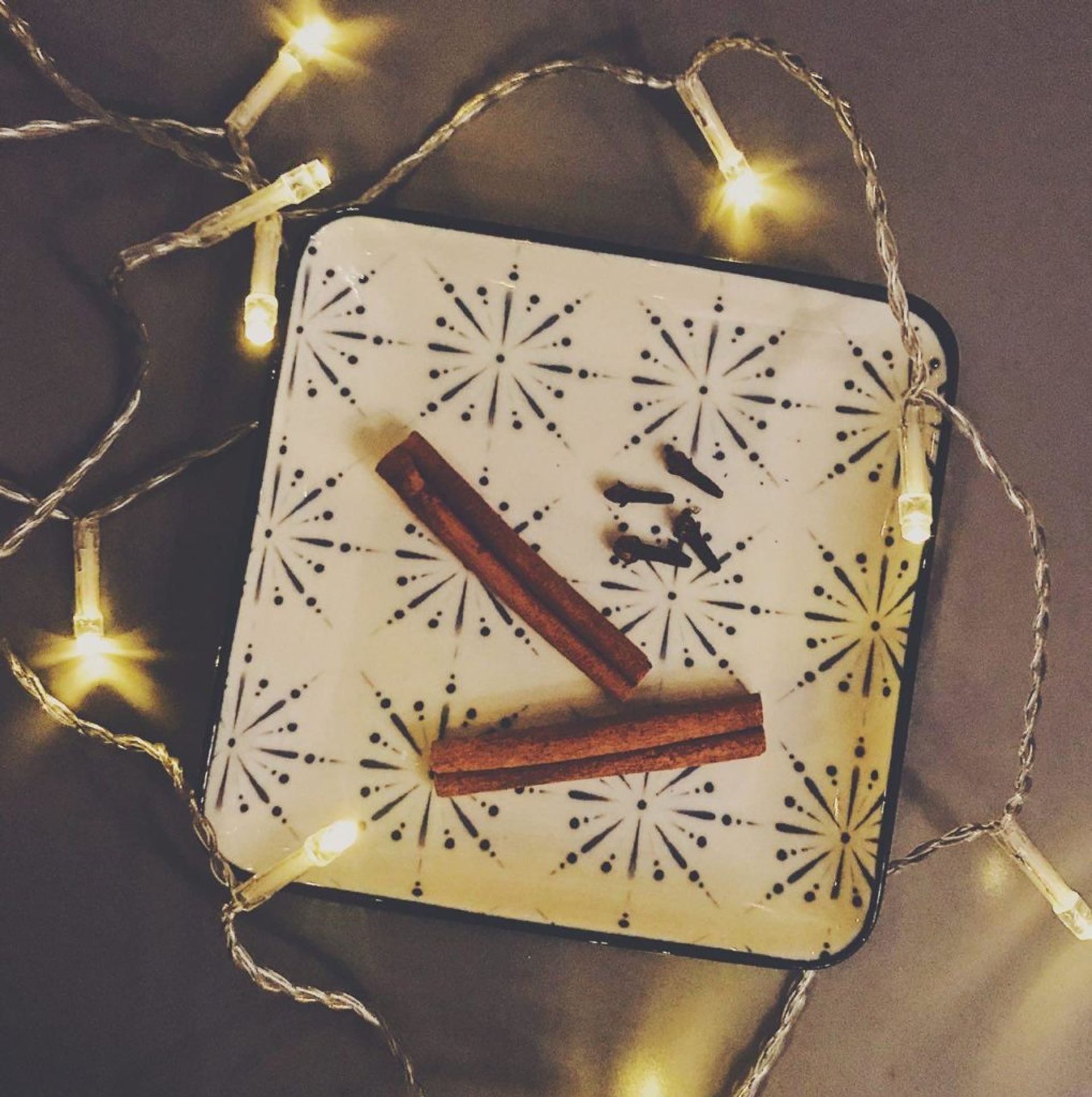 – Glöggkryddor/mulled wine/Glühwein mix (check the spices in your grocery store; I know that ICA has it, GRANIT sells mulled wine spice mix; comes as loose spices or in a tea bag but you can also find all spices separately in the spice shelf of your supermarket)
– 1-2 star anise – stjärnanis
– bitter orange zest – pomeransskal
– 0.5 -1 vanilla bean – vaniljstång/vanilj bönor
– a tiny bit ginger – ingefära
– orange slices
– raisins – russin
– (roasted) planed almonds – (rostade) mandelspån
– If the beverage should contain alcohol, red wine, rum or vodka suit best.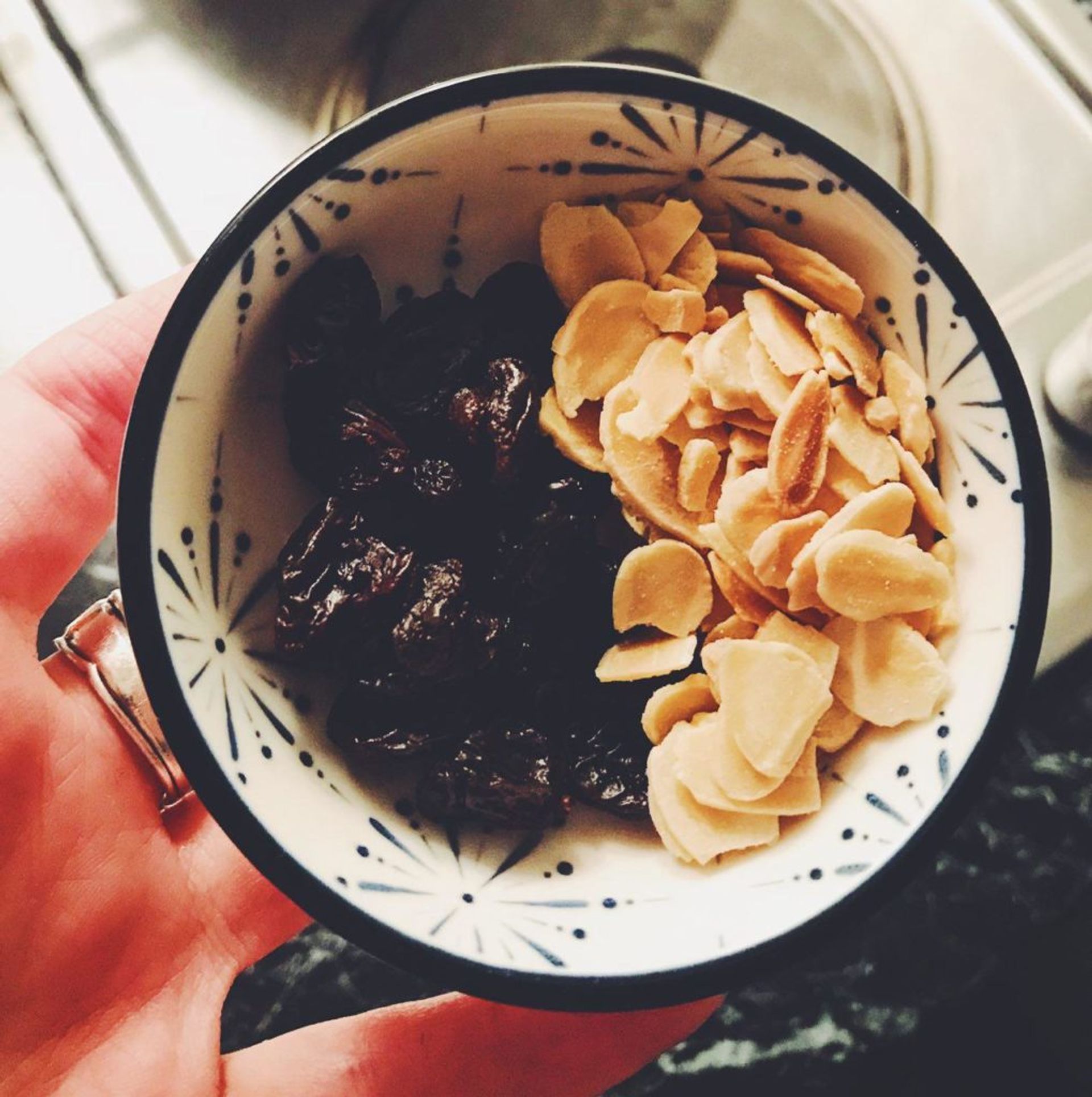 1. First of all, pour all the juices together in a big pot.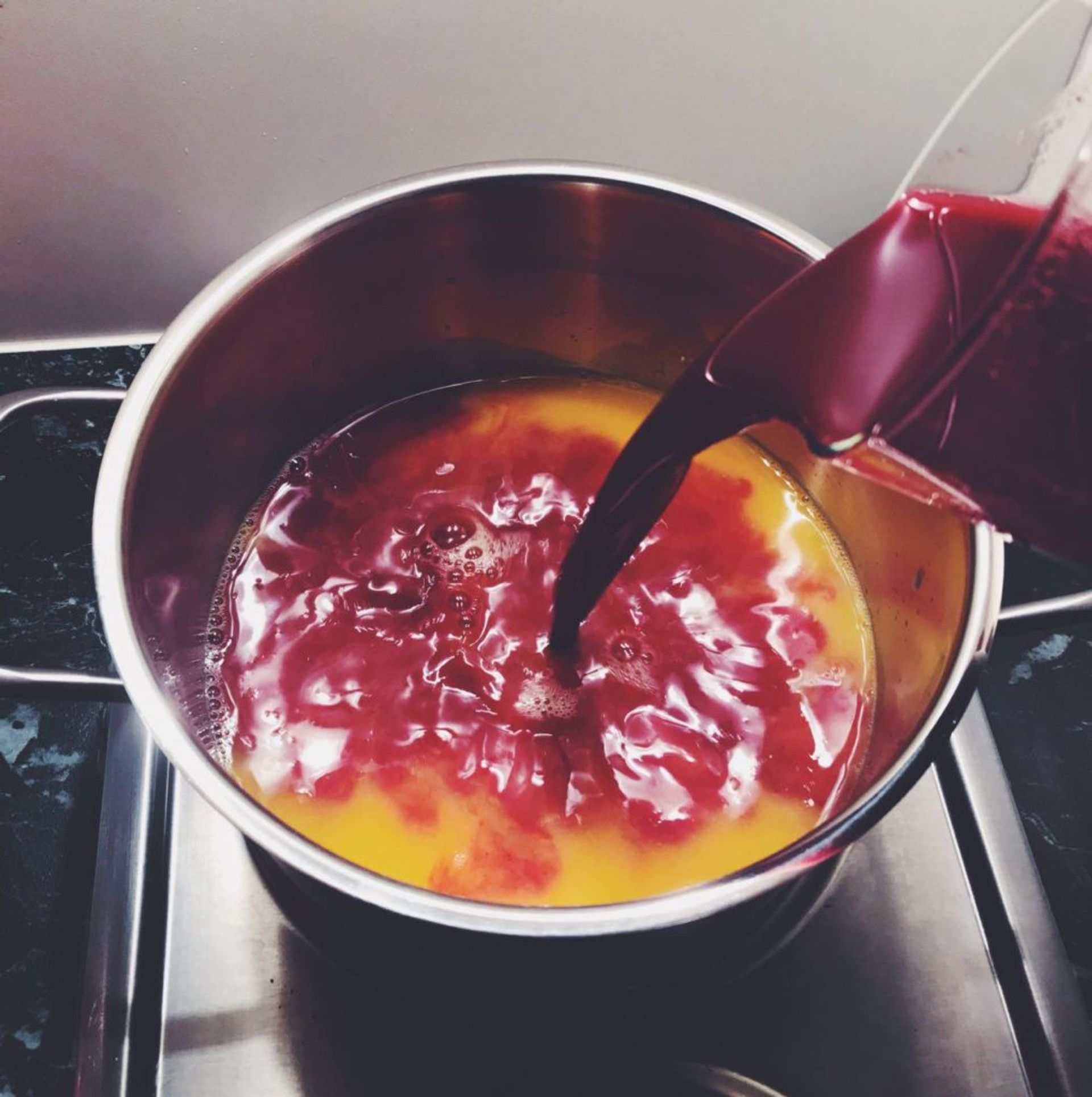 2. Mash the cardamom.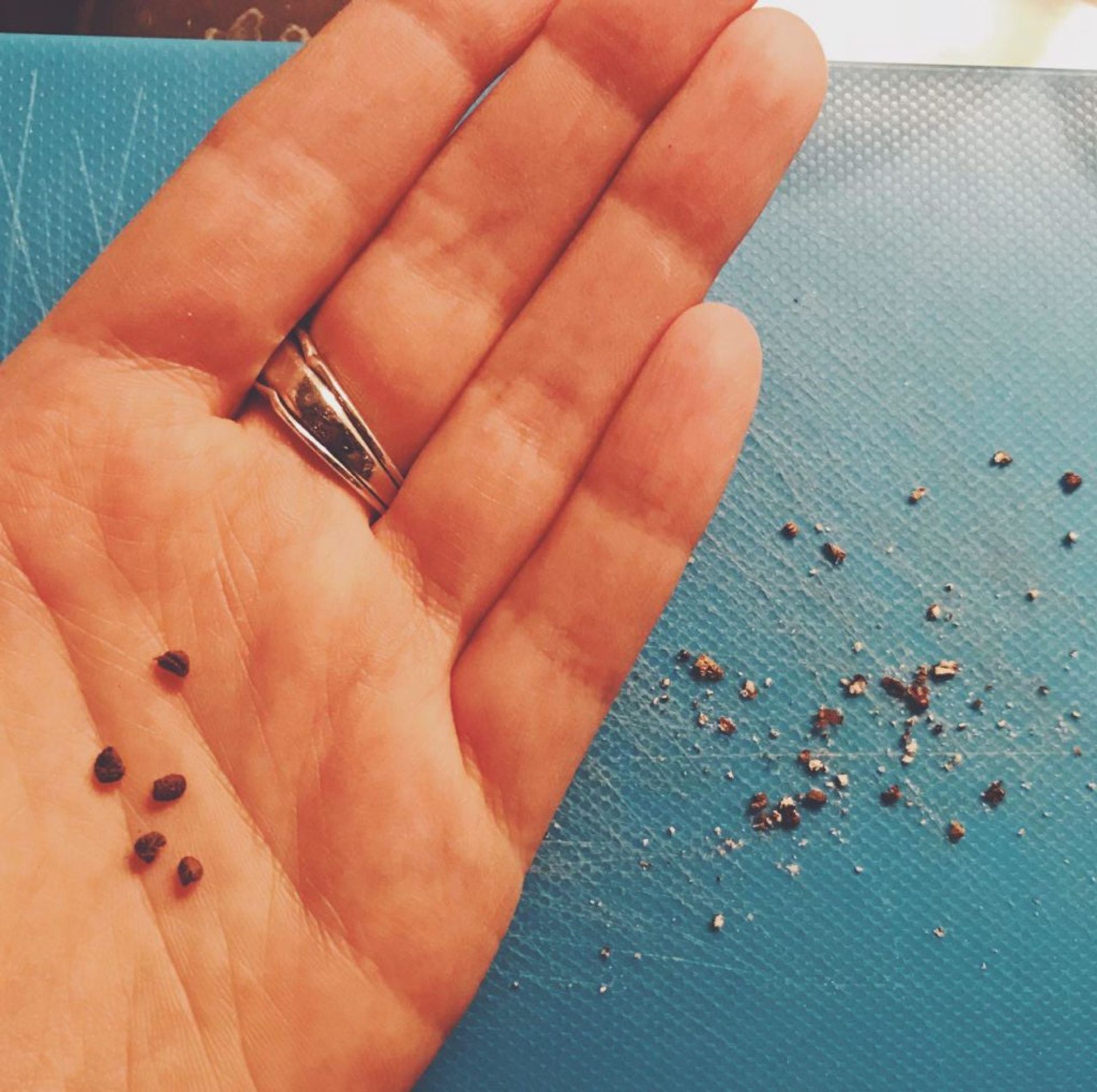 3. Add all your spices to the juice mix and stir everything properly.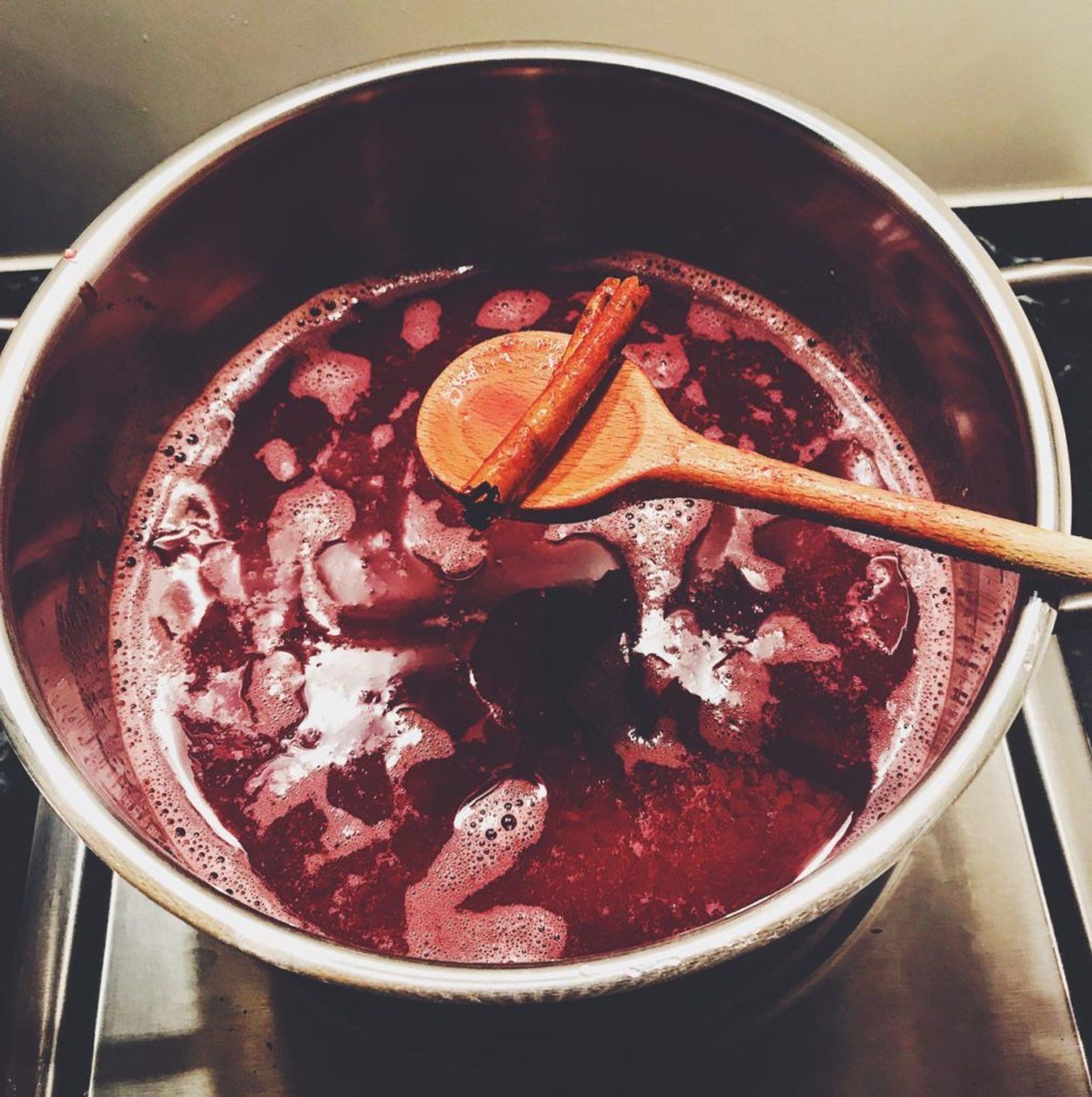 4. Add your mulled wine mix if you have and like it.
5. Heat it up, but avoid boiling it.
6. Have it rest for approximately one day in order to give the spices time to unfold their full flavours.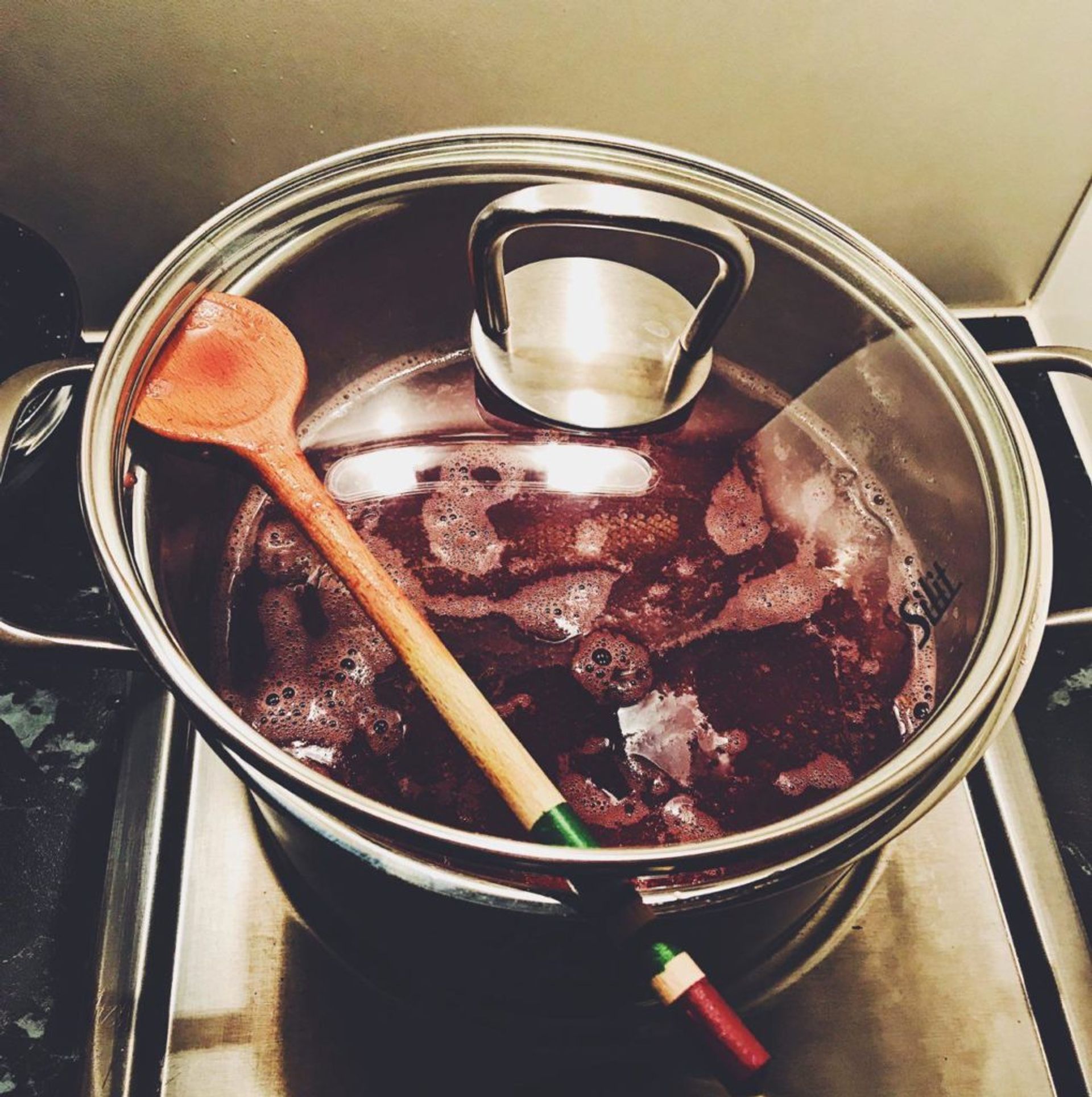 7. Filter/strain the drink so you extract spices like the cinnamon stick.
8. Heat it up again before drinking it!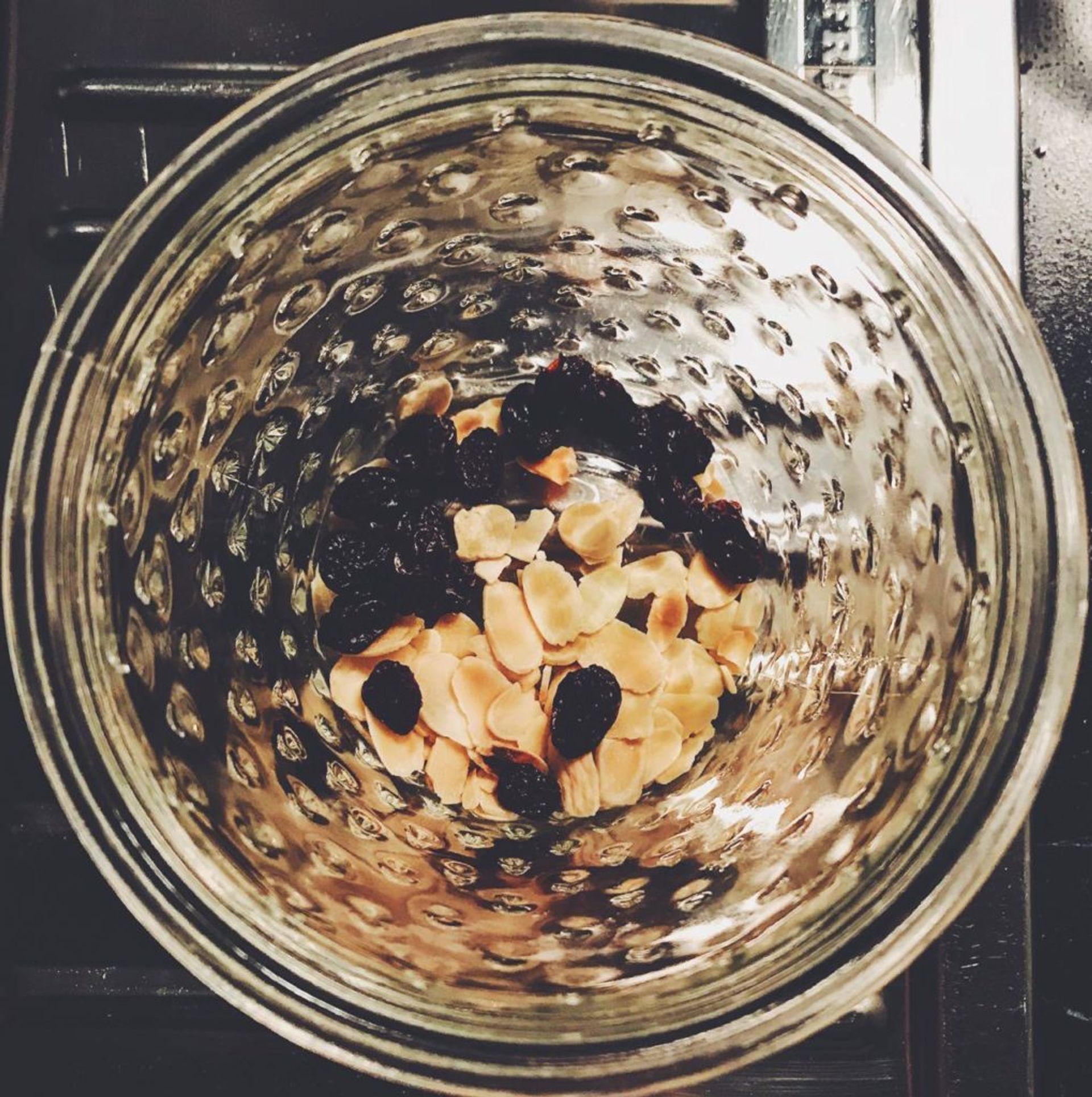 9. Finally, add raisins and roasted planed almonds into your cup and perhaps some booze. If you like to add red wine, I recommend adding it to the juices. However, personally I like having an alcohol free base so everyone can choose how they would like to try the Glögg.
Don't you agree that the smell of Glögg is simply heavenly?!
2. Chocolate-covered clementines recipe
For the second recipe, the hardest thing might be to not burn the chocolate. So this is fairly easy and very straight forward as well! 🙂
– a net of clementines (or as many as you wish)
– chocolate (baking chocolate, couverture, ordinary chocolate, whatsoever; I prefer the dark one)
– alternatively you could also use oranges instead of clementines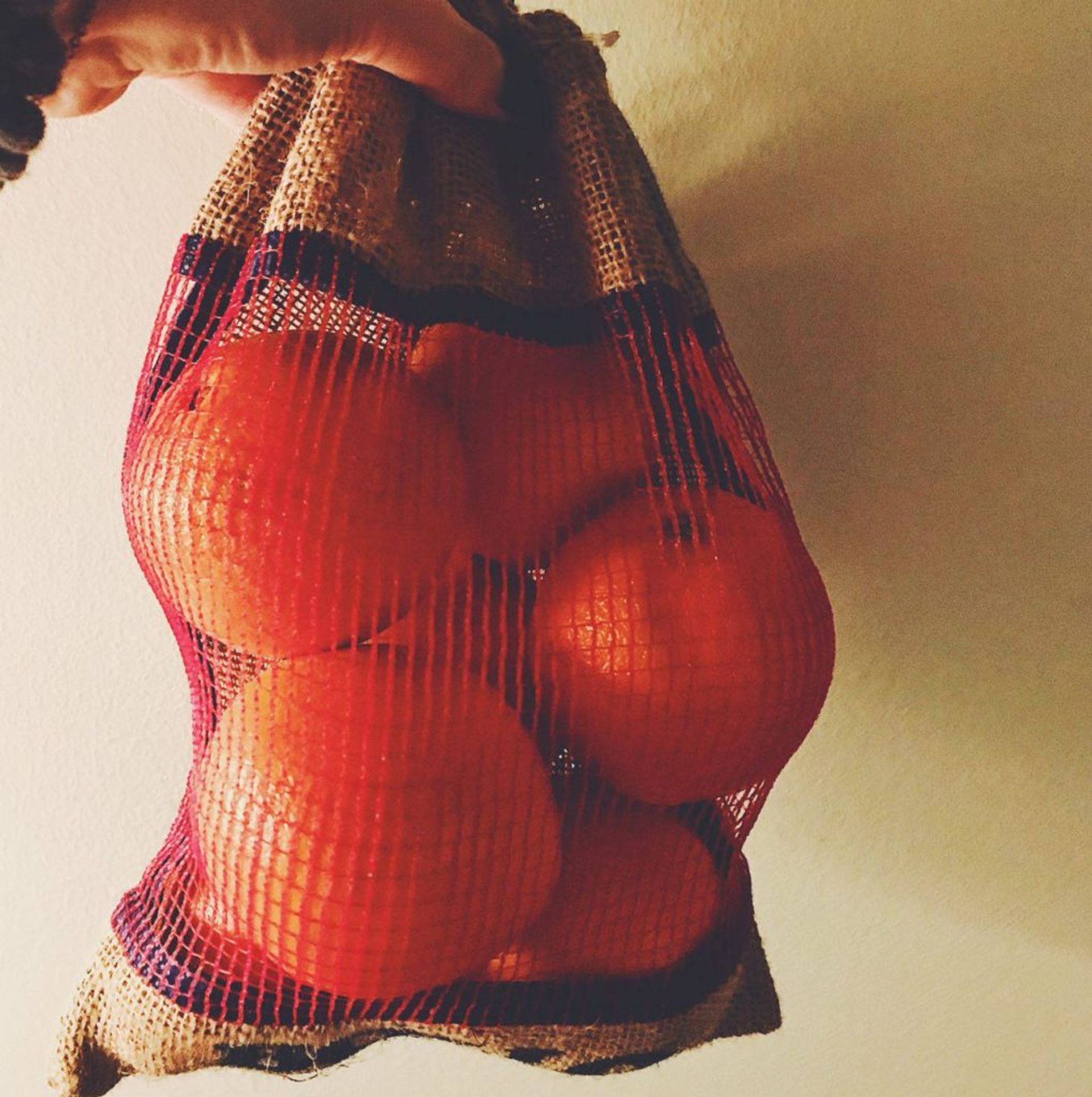 1. First of all, peel the clementines and pull the pieces apart. Cut the oranges if you have some.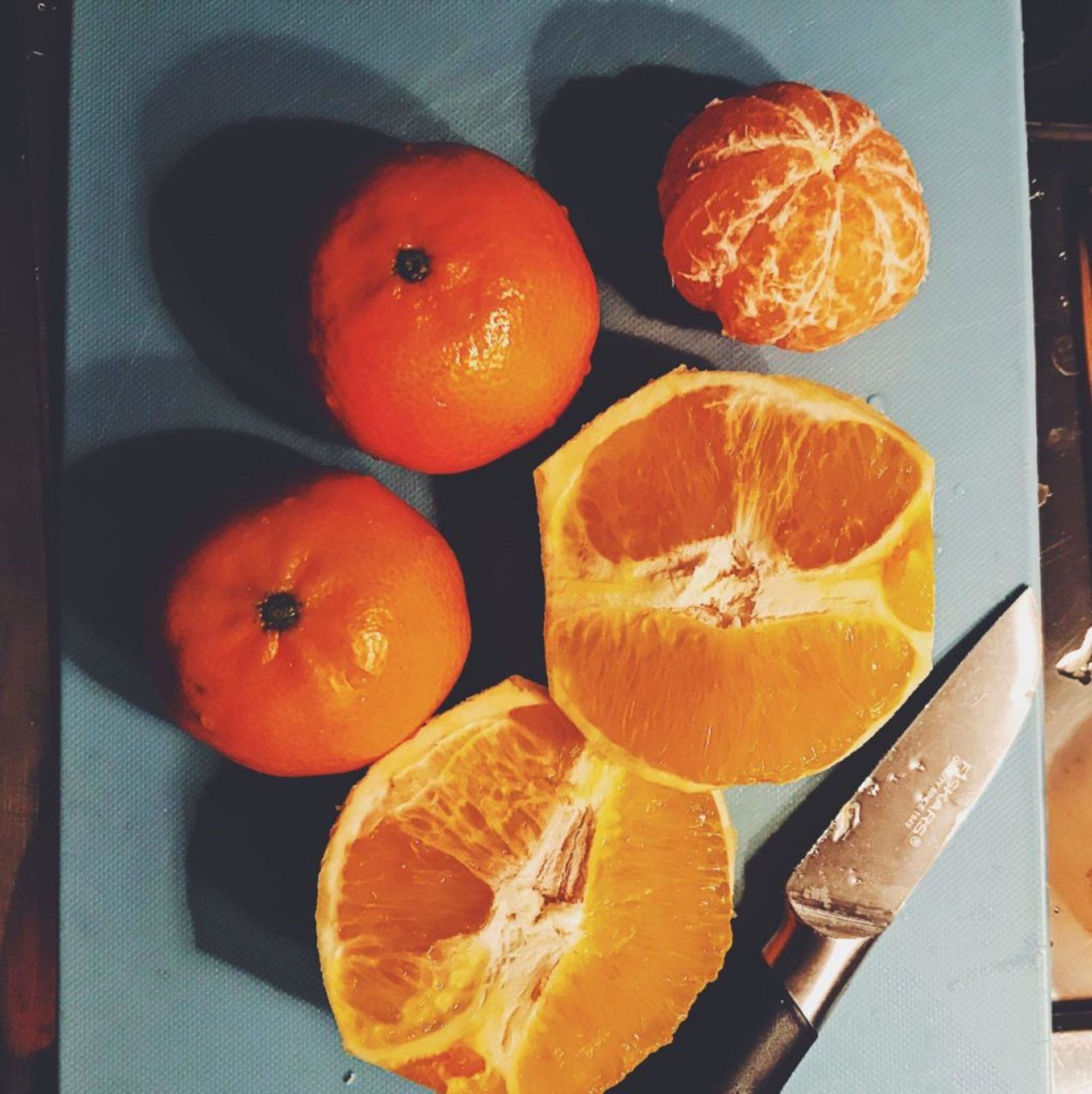 Generally, depending on how many you wish to eat, it should look like this: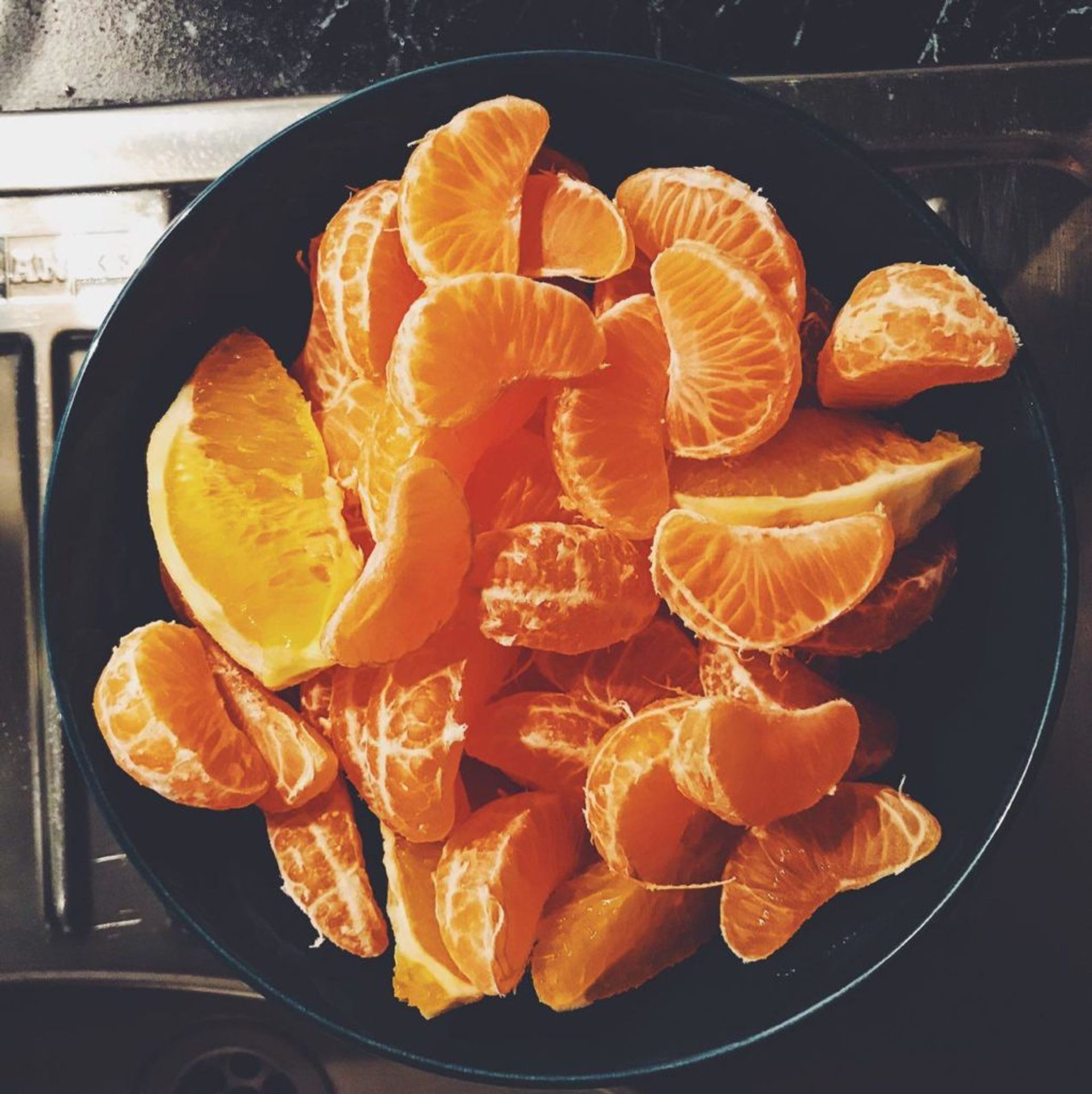 Don't judge me for not being too meticulous about peeling the clementines and leaving some white… 😉
2. Meanwhile you can start to melt the chocolate. If you have a chocolate fondue that is fairly easy. If you don't, fill a pot with water, have the water heat up/boil and put the chocolate chunks in a small bowl. Let the bowl swim in your pot!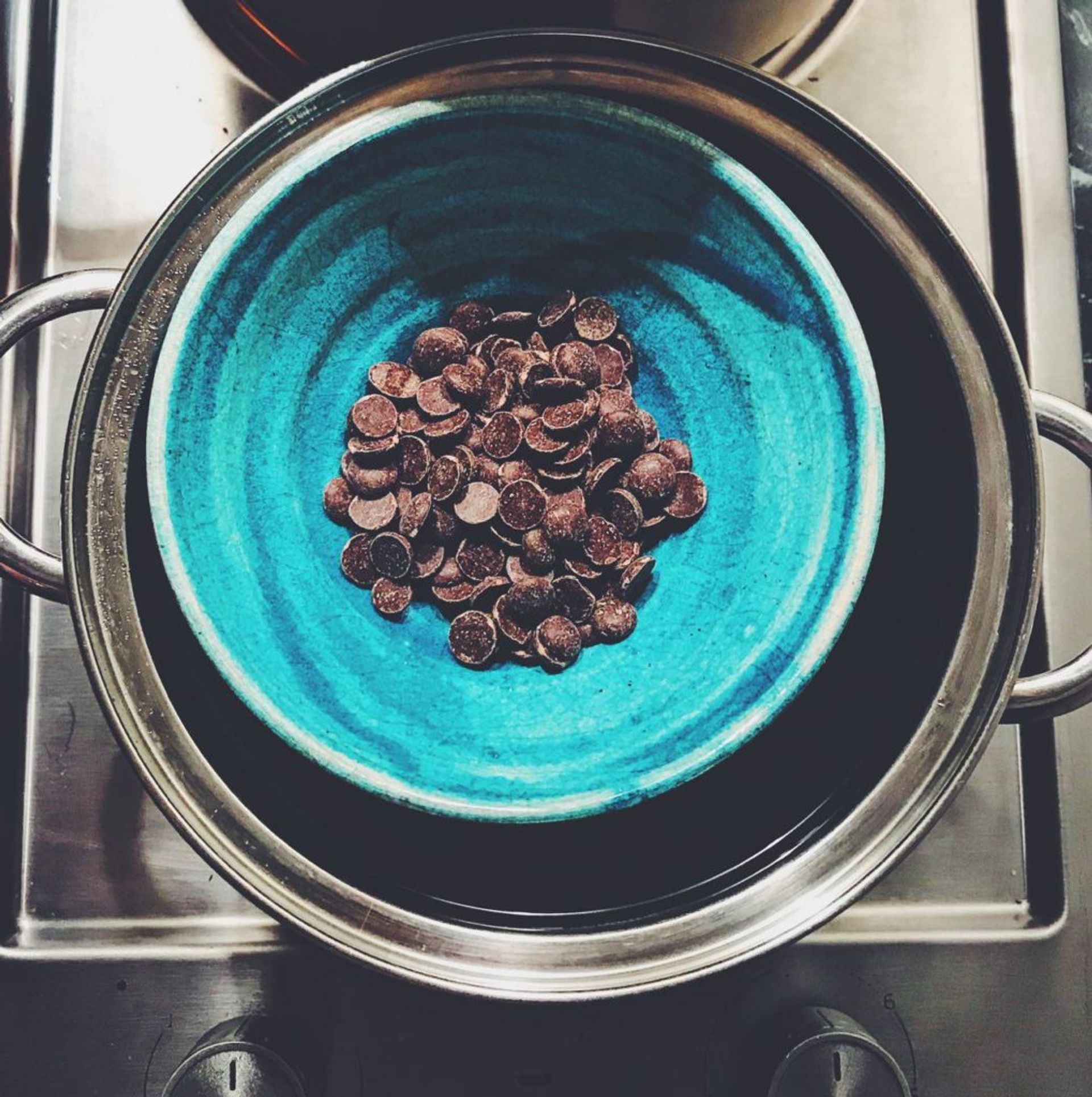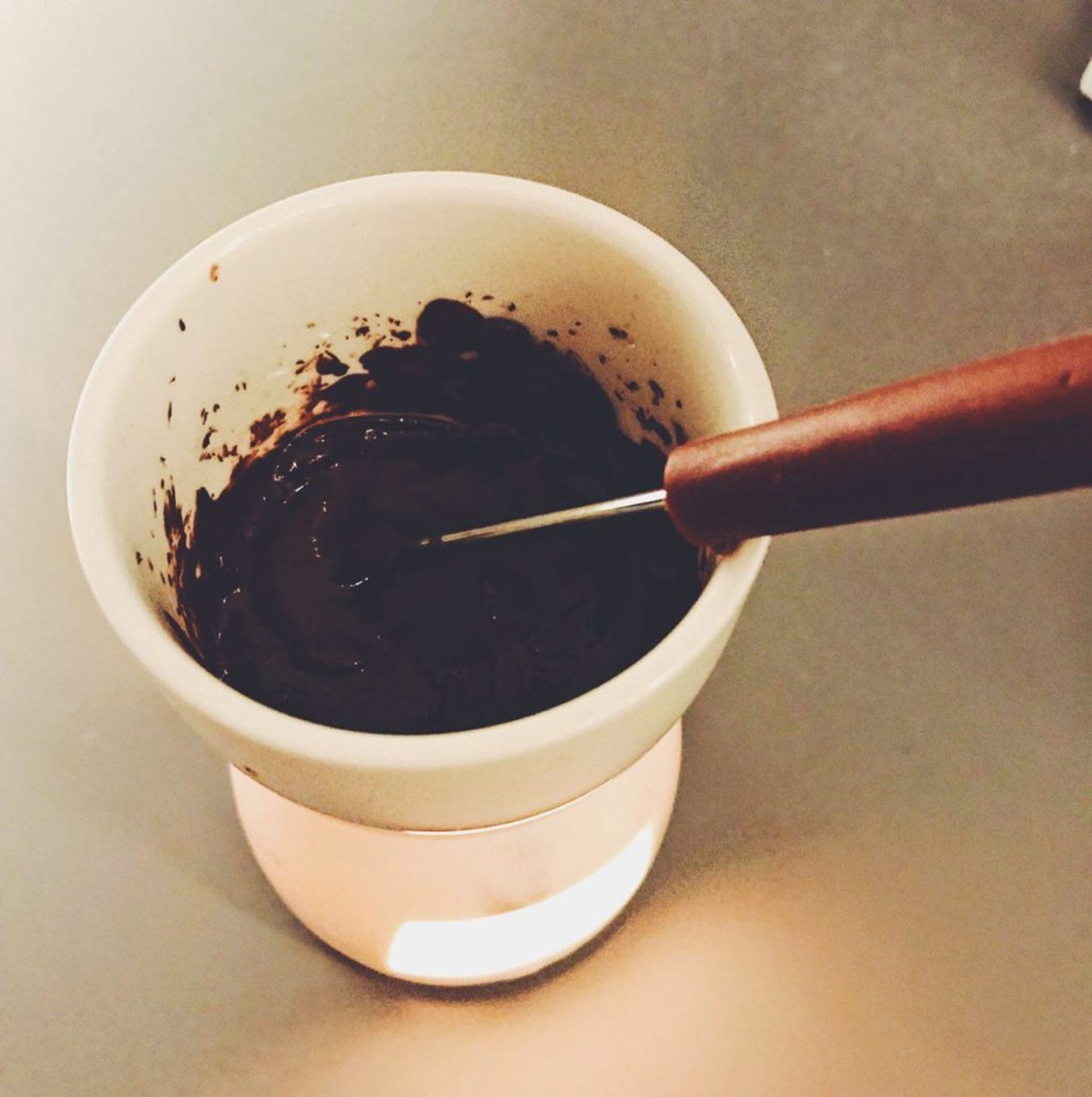 3. Furthermore, you can now cover the clemetines either entirely or only half of them in the melted chocolate. (same goes for oranges)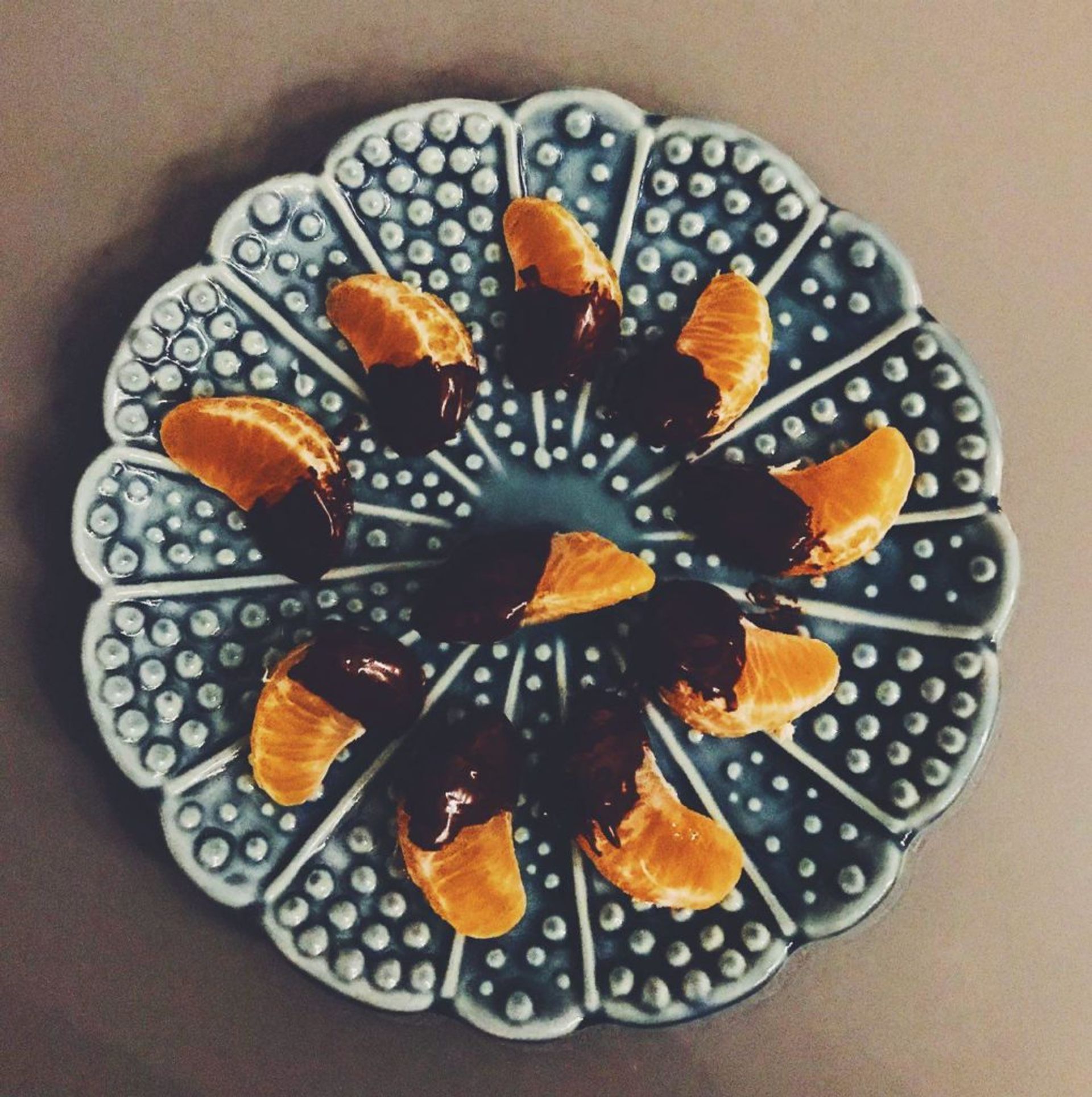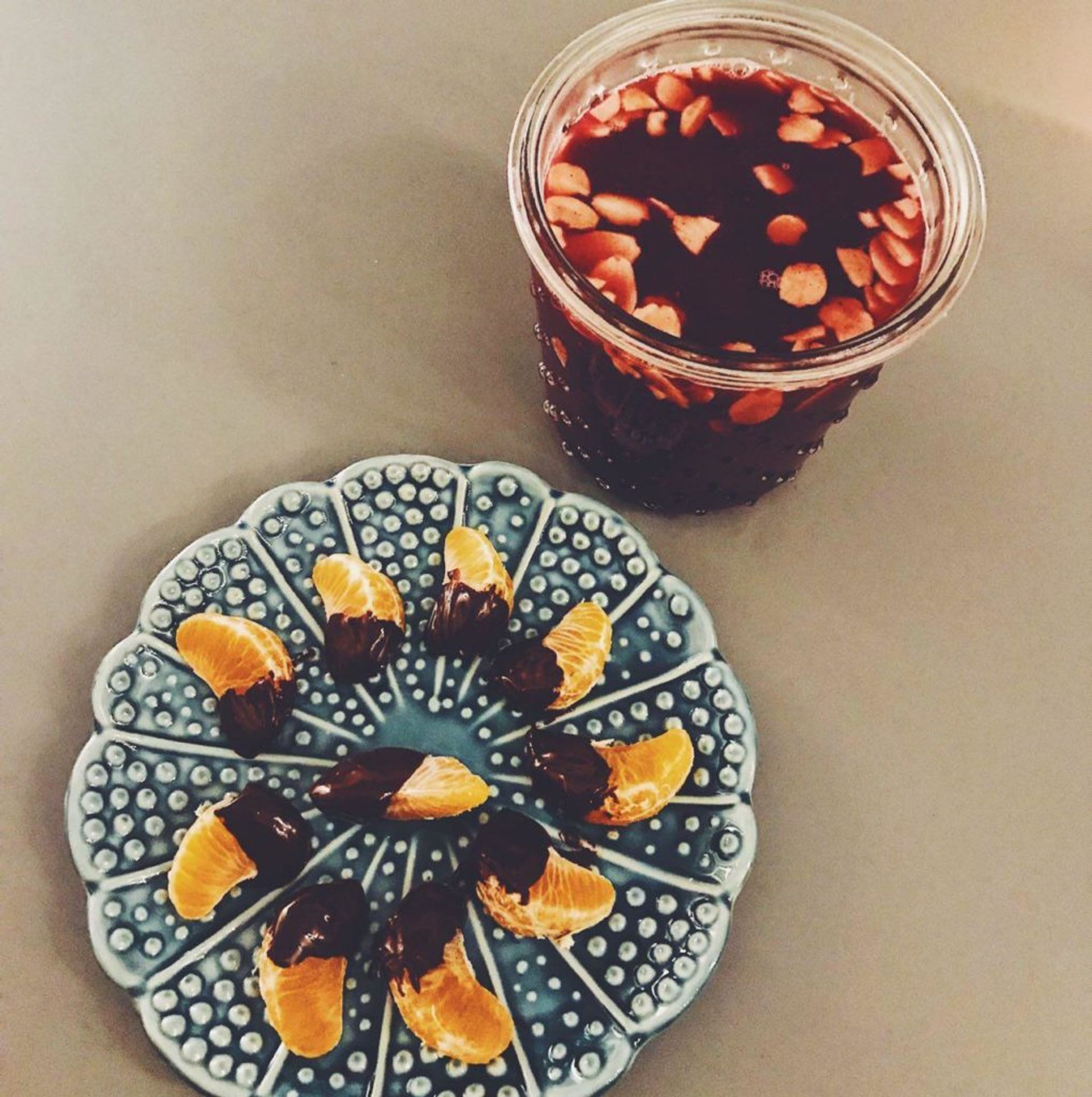 Additionally, we have gathered some articles for you about Swedish food all year around or where you can buy cheap groceries as well as the perks of student dinners! Check them out!
I get it, you might be too occupied with studying for exams or too lazy to read all those articles… In that case consider listening to our podcast – a simple way to know more about Swedish recipes and Christmas in the country.
I'd love to hear your favorite treats around Christmas time, feel free to share them in the comments! 🙂
All the best & have a peaceful pre-Christmas season!
//Katharina