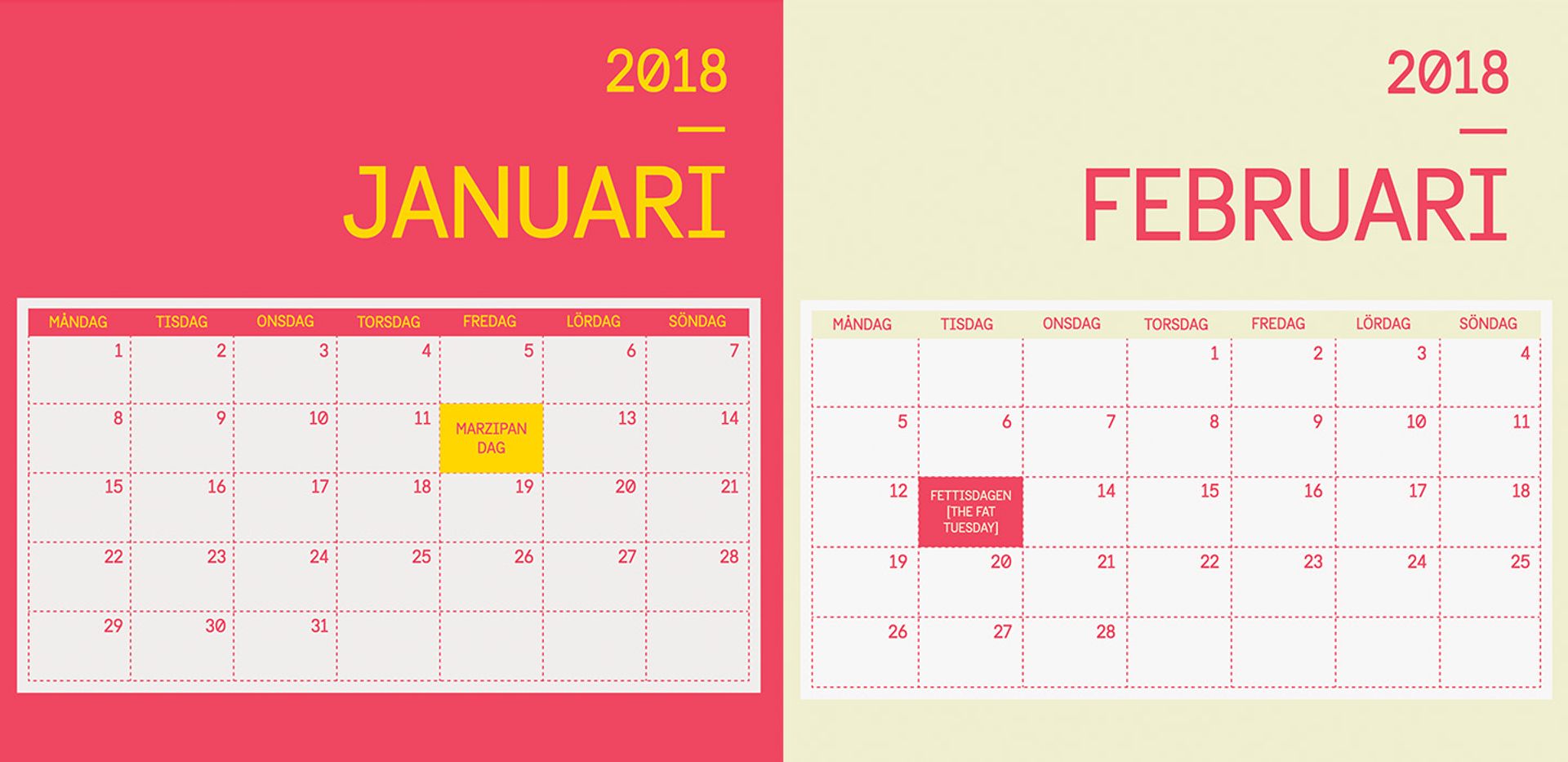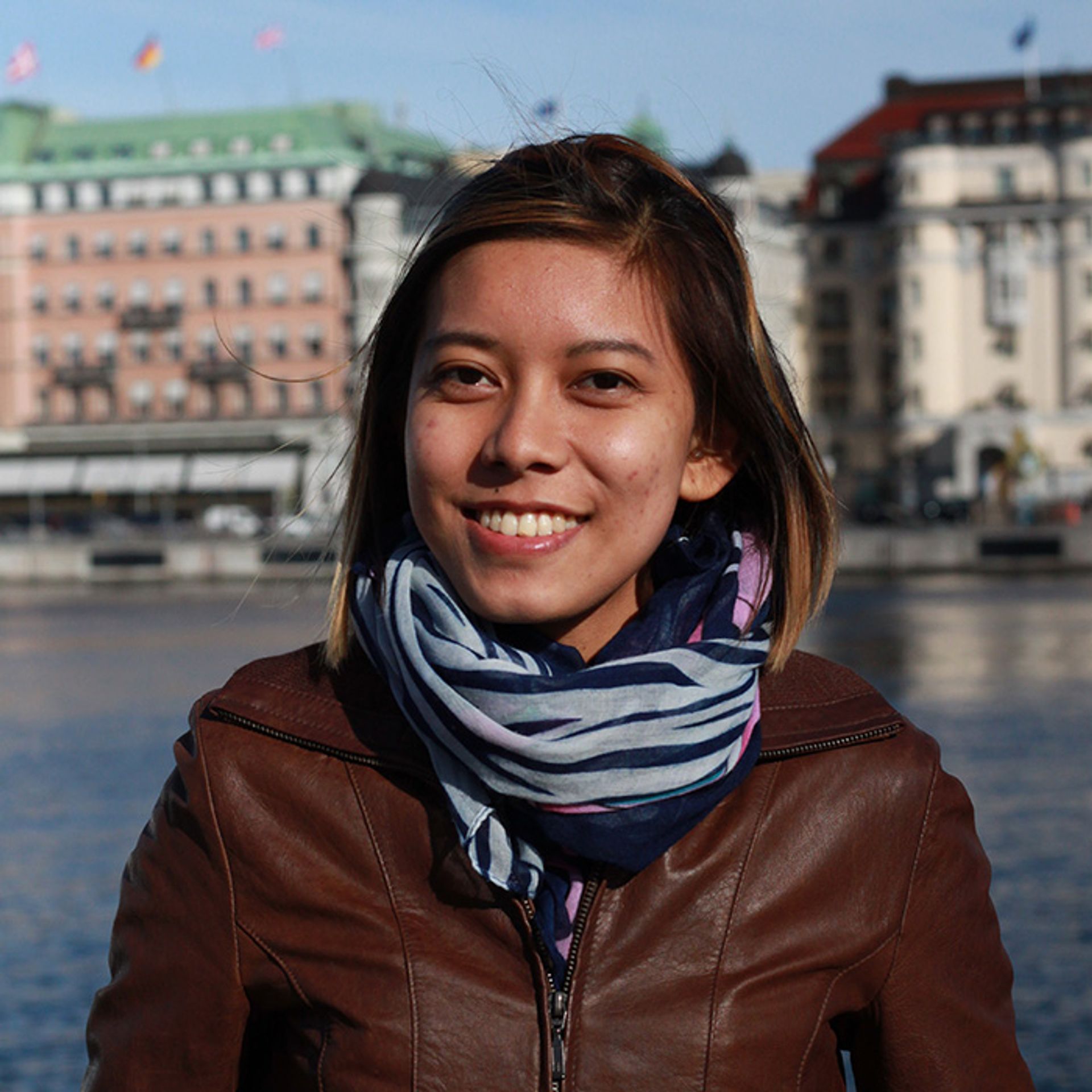 Written by Sania
21 Dec 2017
more
We all know where it starts, January! It is not really a busy month for the baking department in my place since everyone is mostly just got home after the Christmas/winter break. Probably will have a dammsugare (the green sweet with chocolate on both ends, not a vacuum cleaner) or a slice princess cake since 12th of January is a Marzipan day. Since I'm not a fan of marzipan, I'm not really looking forward to this day but I will make sure to have another Swedish treat. Oh, right click on the monthly calendar's picture to open a new page where you can download the high resolution of the calendar for free. Yasss!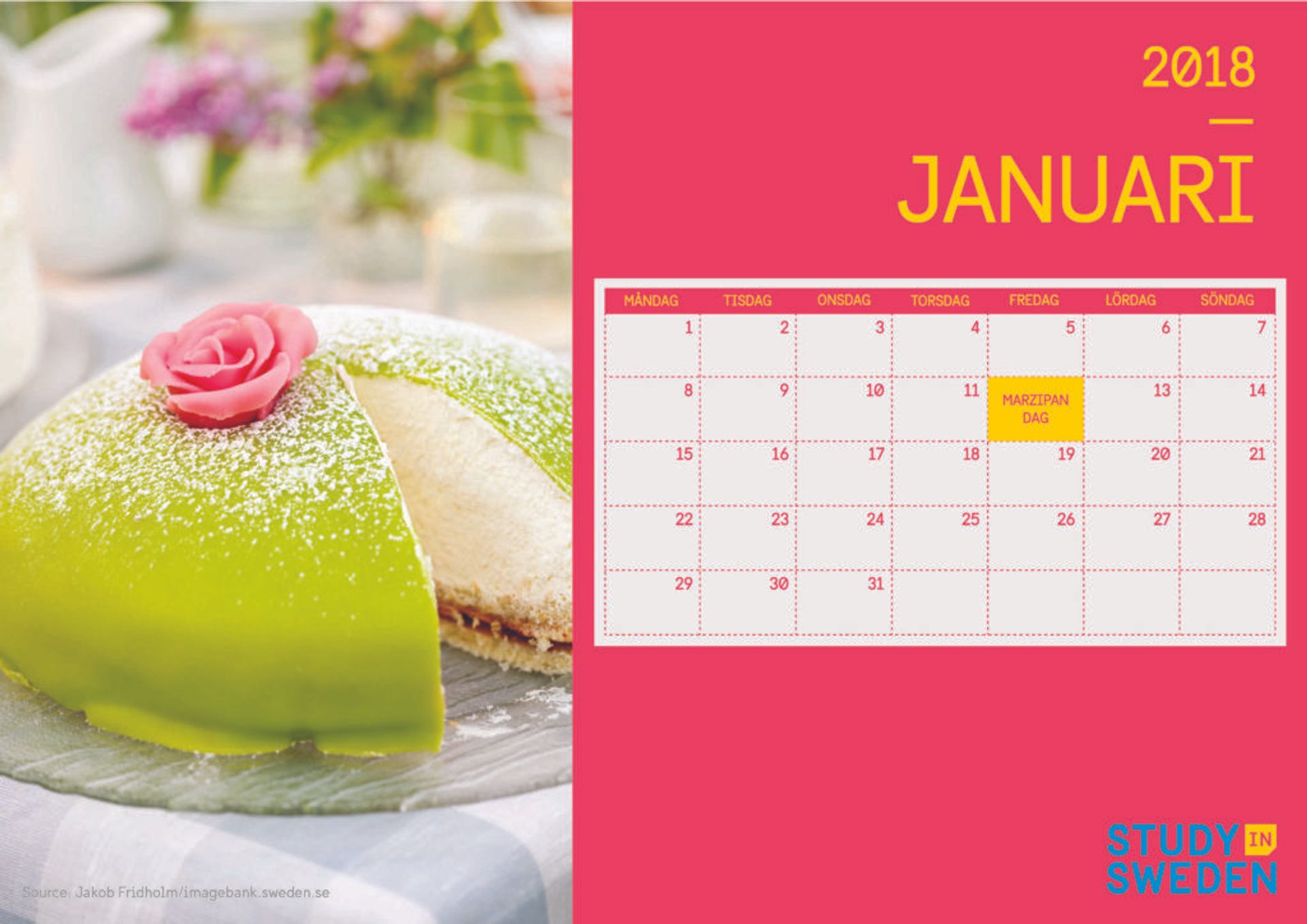 So, I made a special calendar dedicated to the various days dedicated to the sweet treats of Sweden. Most of the month has more than one temadag, and few others have none that I know of such as June – which is not that sad since midsummer will fall in June this year so there is always something to celebrate! February is one of the months that I've been waiting for since it has Fettisdagen and everyone must eat semla – a bun filled with almond paste and whipped cream.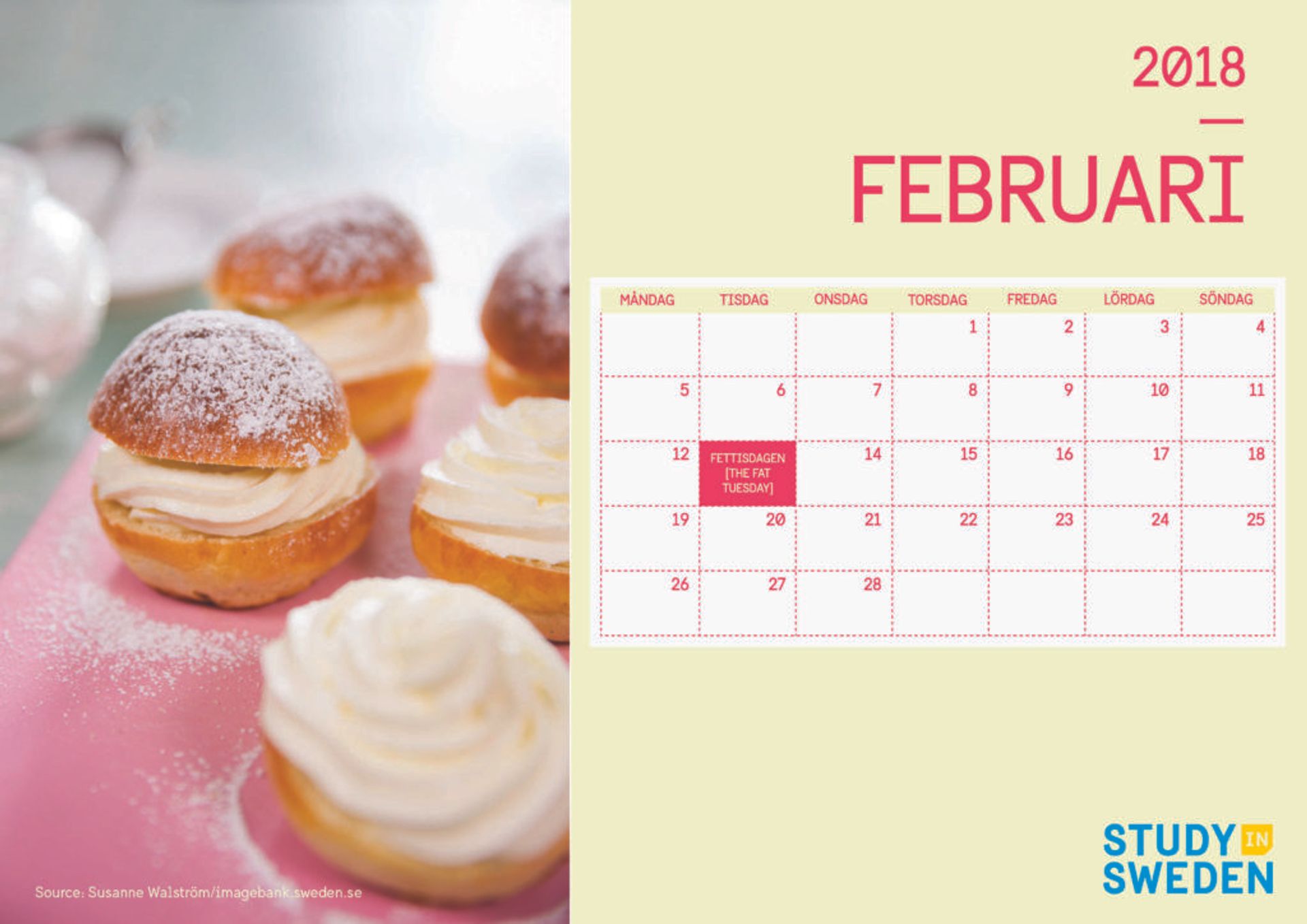 I haven't made my own semla yet but perhaps with the force that is strong in my household, I might be able to bake them myself (with my lovely housemates) next year with the recipe shared by Leonilla! At least something to look forward to other than the master thesis.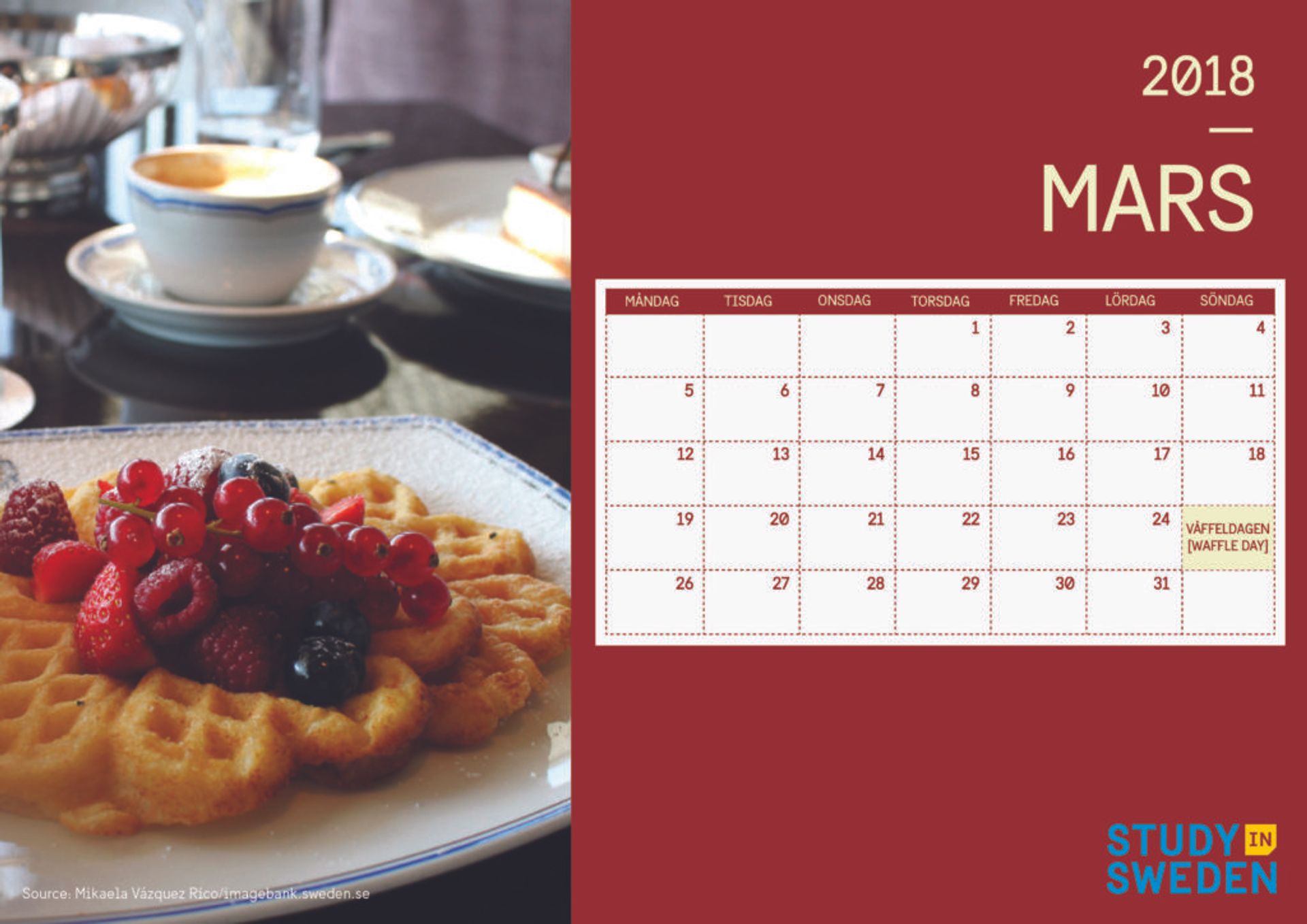 Look at that yummy berries with waffle, and the waffle day will fall on Sunday on 2018. I can not imagine a better plan for Sunday brunch with friends but to eat waffles and care less about our master theses. Brunch, inte breakfast because we will probably wake up at 10 in the morning – that is still considered as morning time right?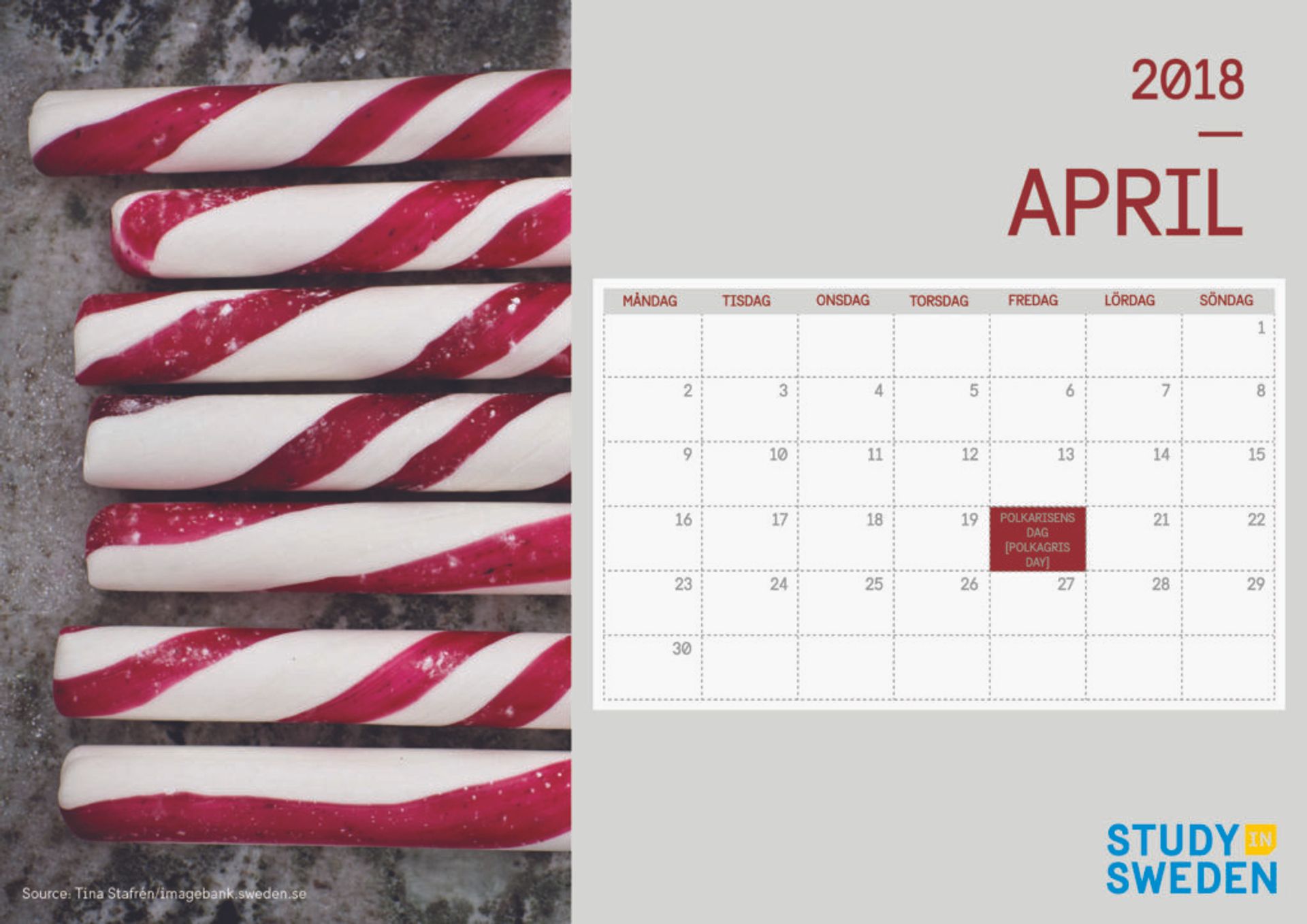 Many will identify this as Christmas candy cane. Elke wrote a blog post about this historical Swedish candy sticks. The digital ambassadors went to the very town of Gränna early this year.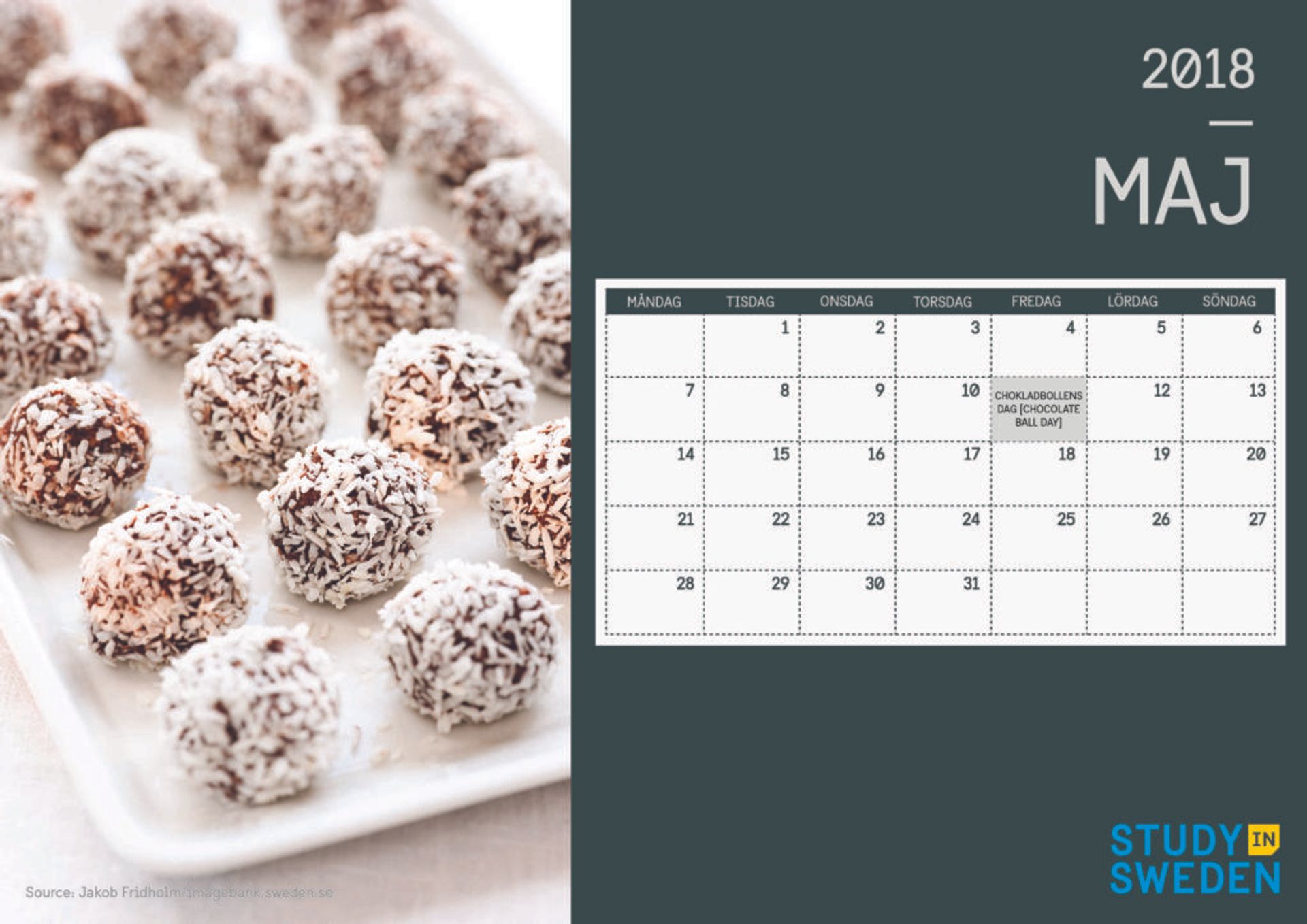 Leonilla, our past bloggers, shared the recipe of Swedish chocolate balls here. Now, I am sharing the calendar of May 2018 here. This little sweet is very easy to made and suitable for snacks during an exam (you can eat snacks when you are having an exam in Swedish universities, cool rule, I know).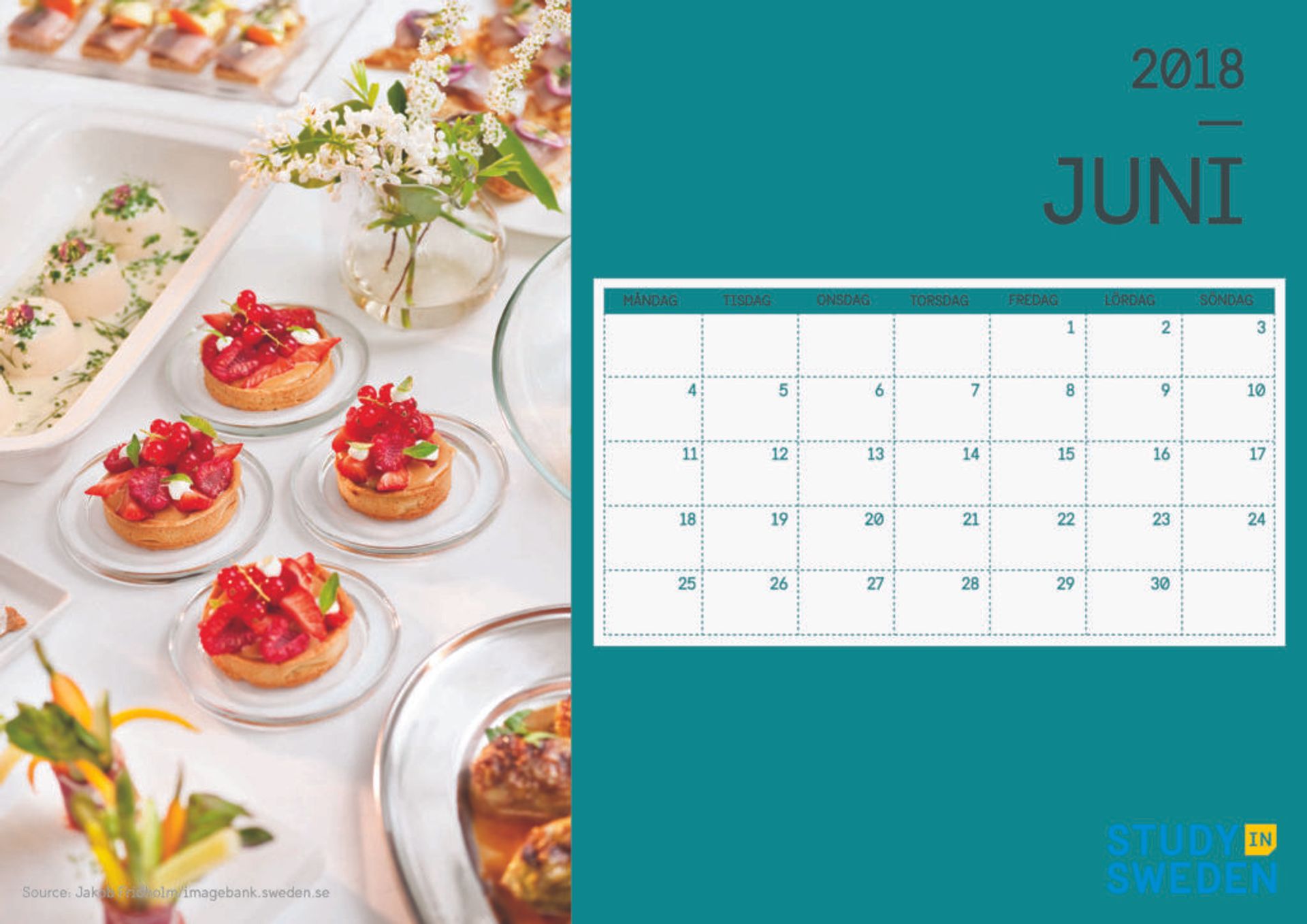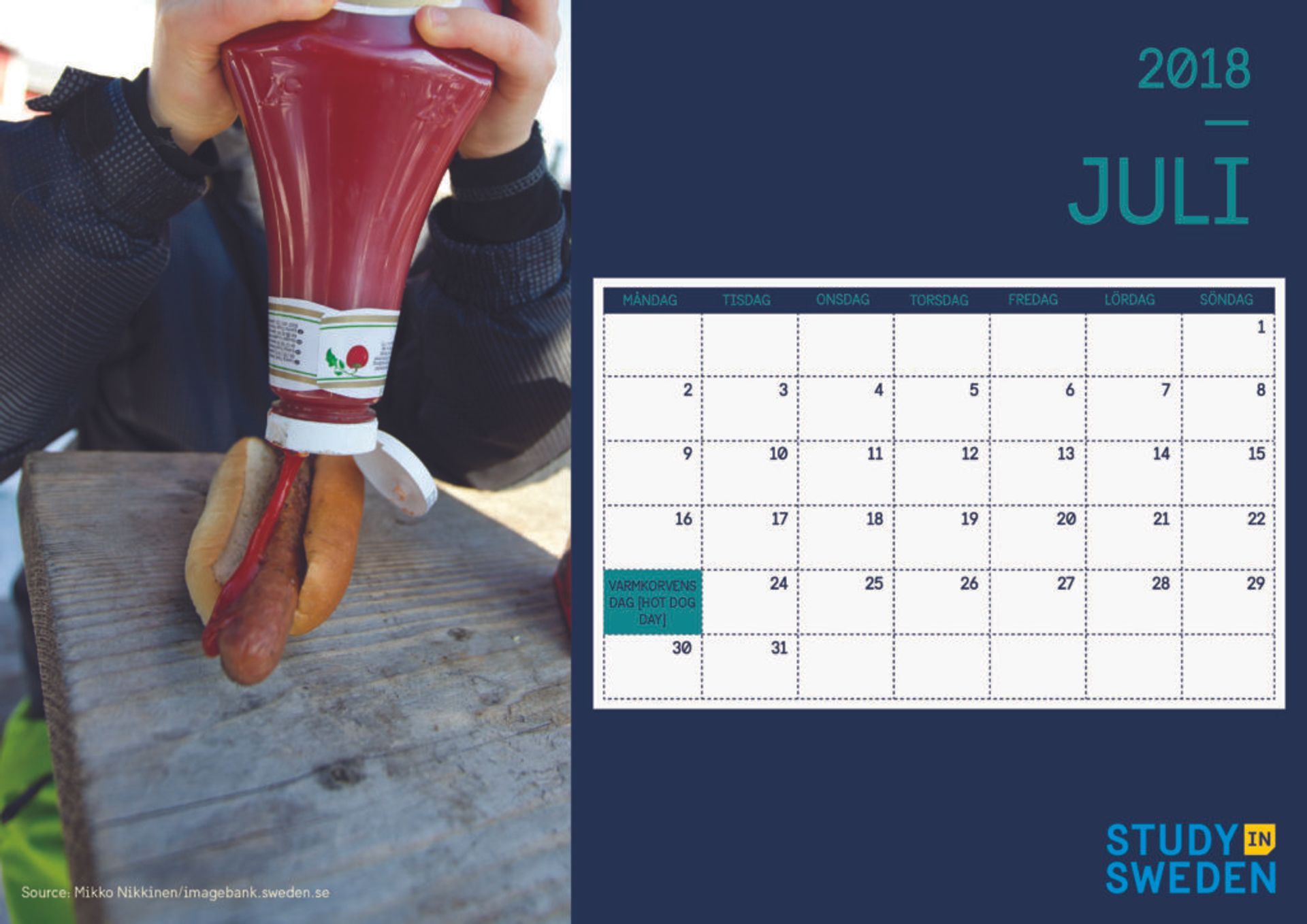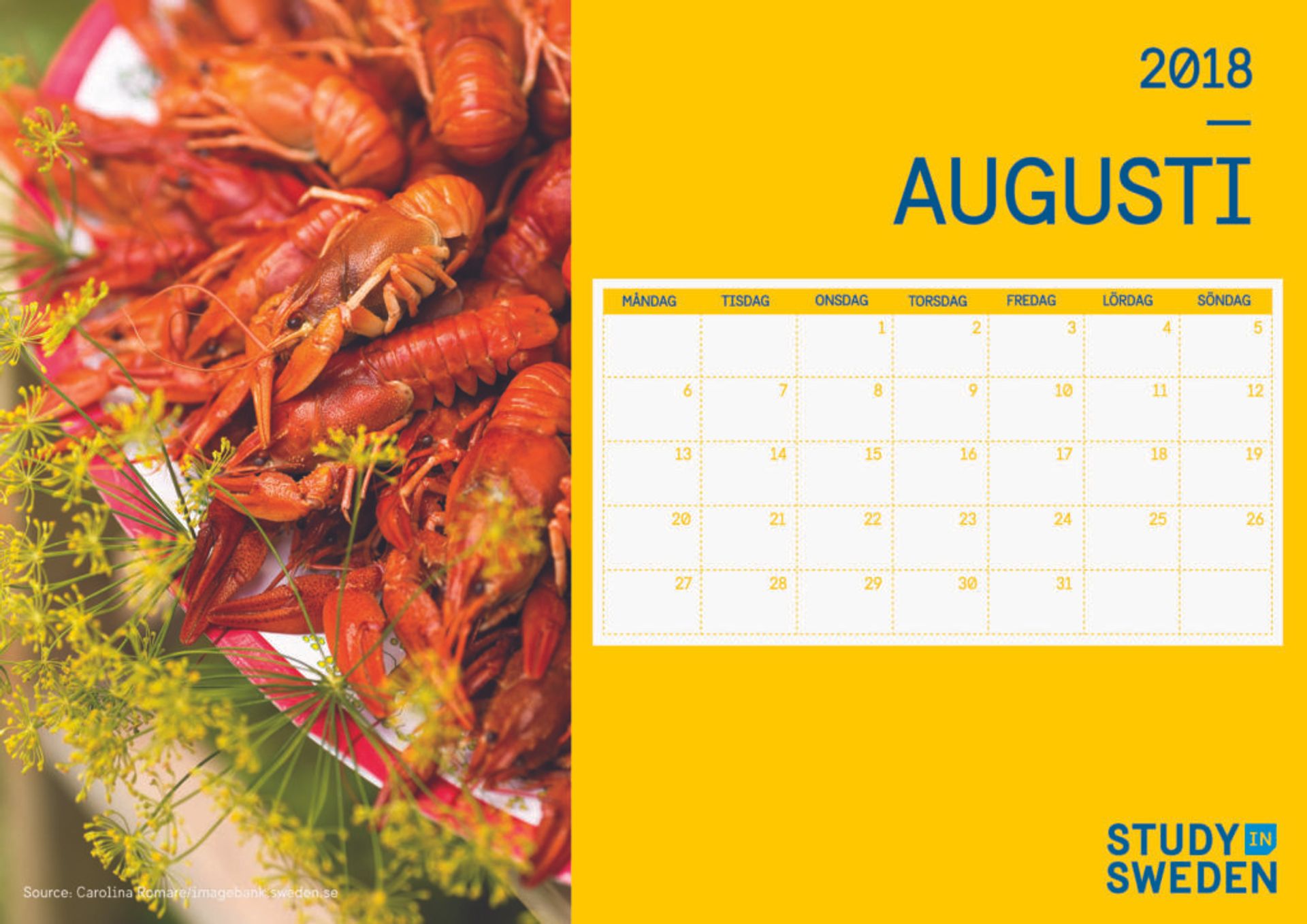 Trust me, those three months will pass by so fast that suddenly you feel that Sweden is being cold and gloomy self all over again (read: winter). Although, autumn is also very beautiful in Sweden and definitely something to look forward to.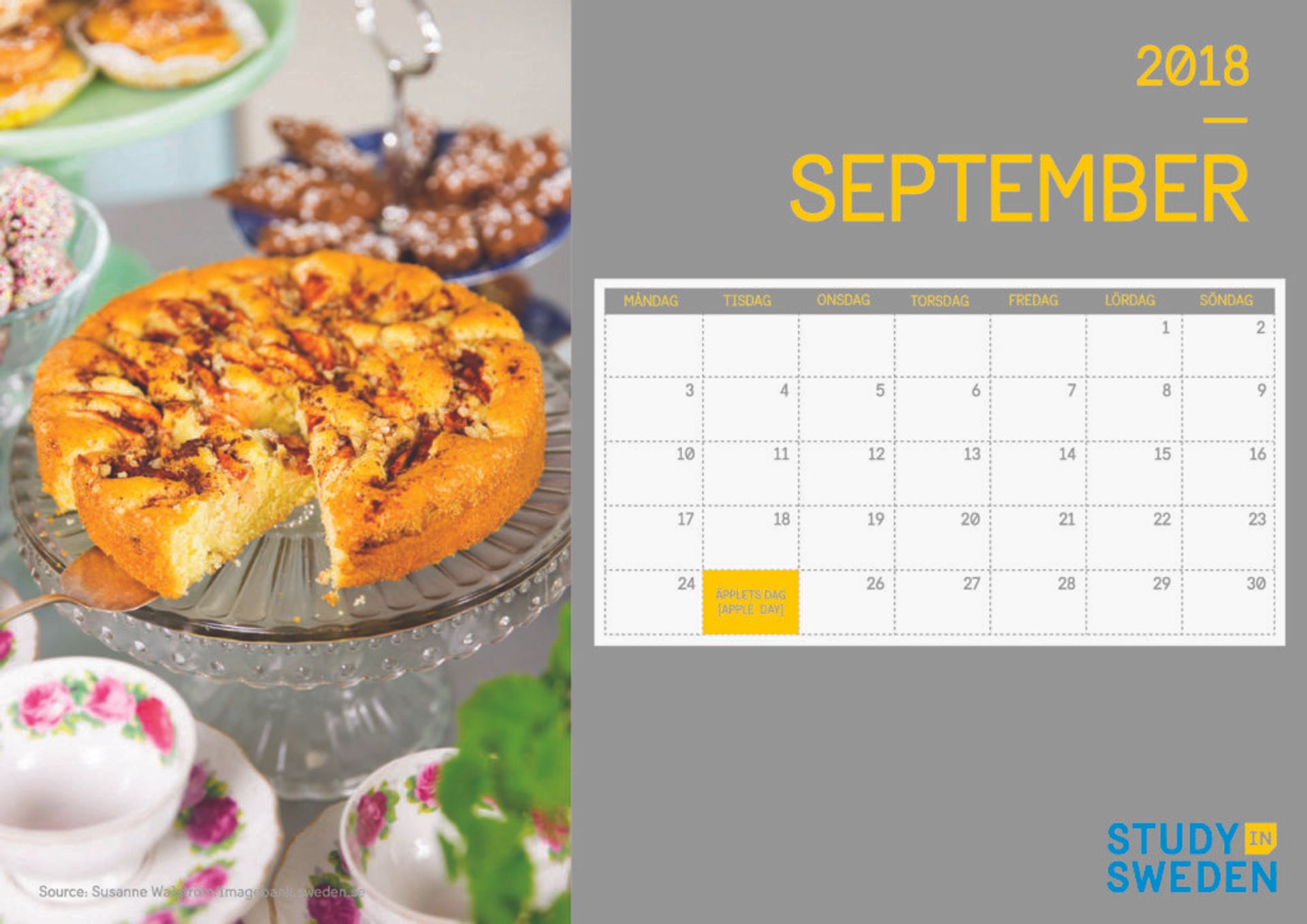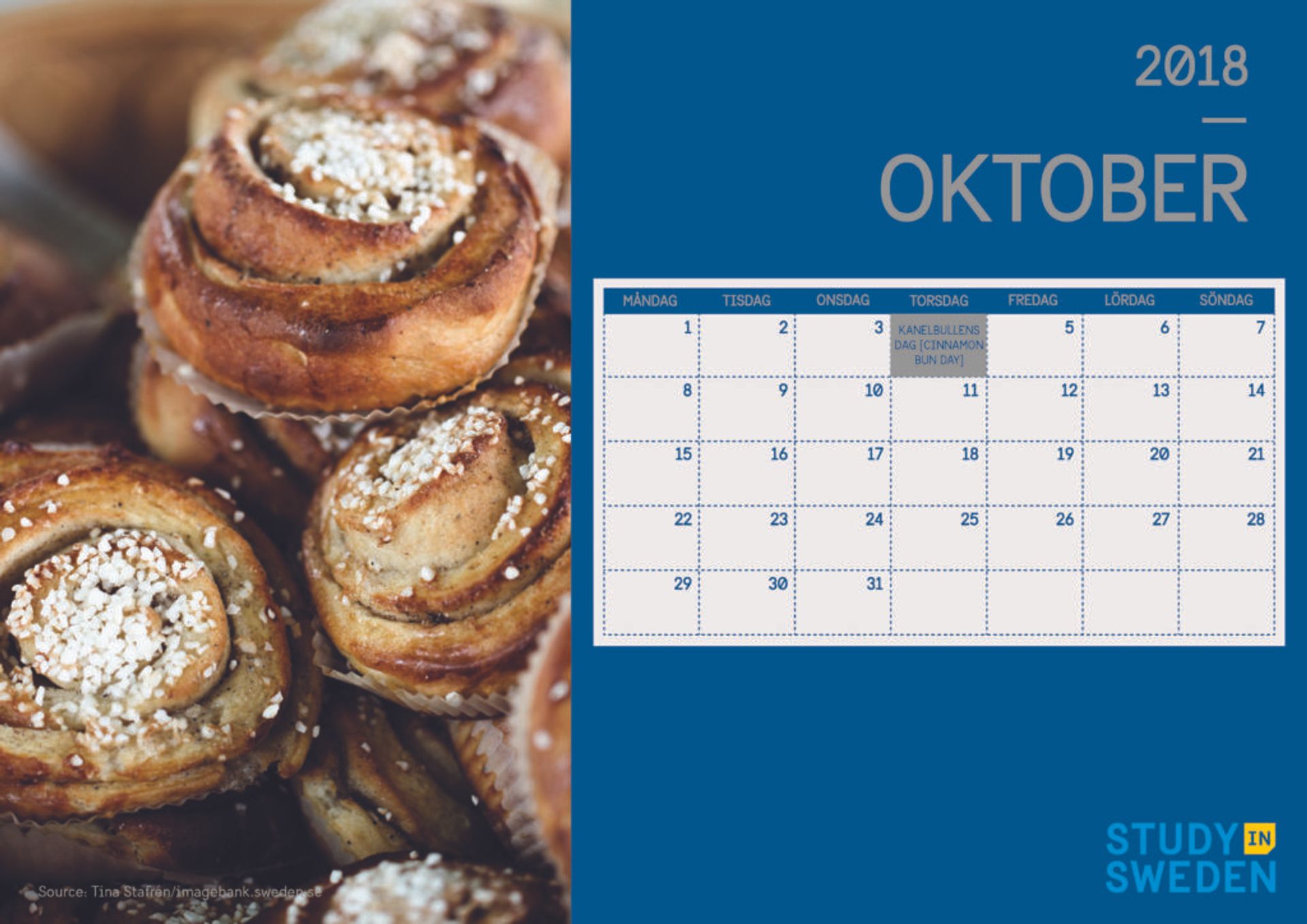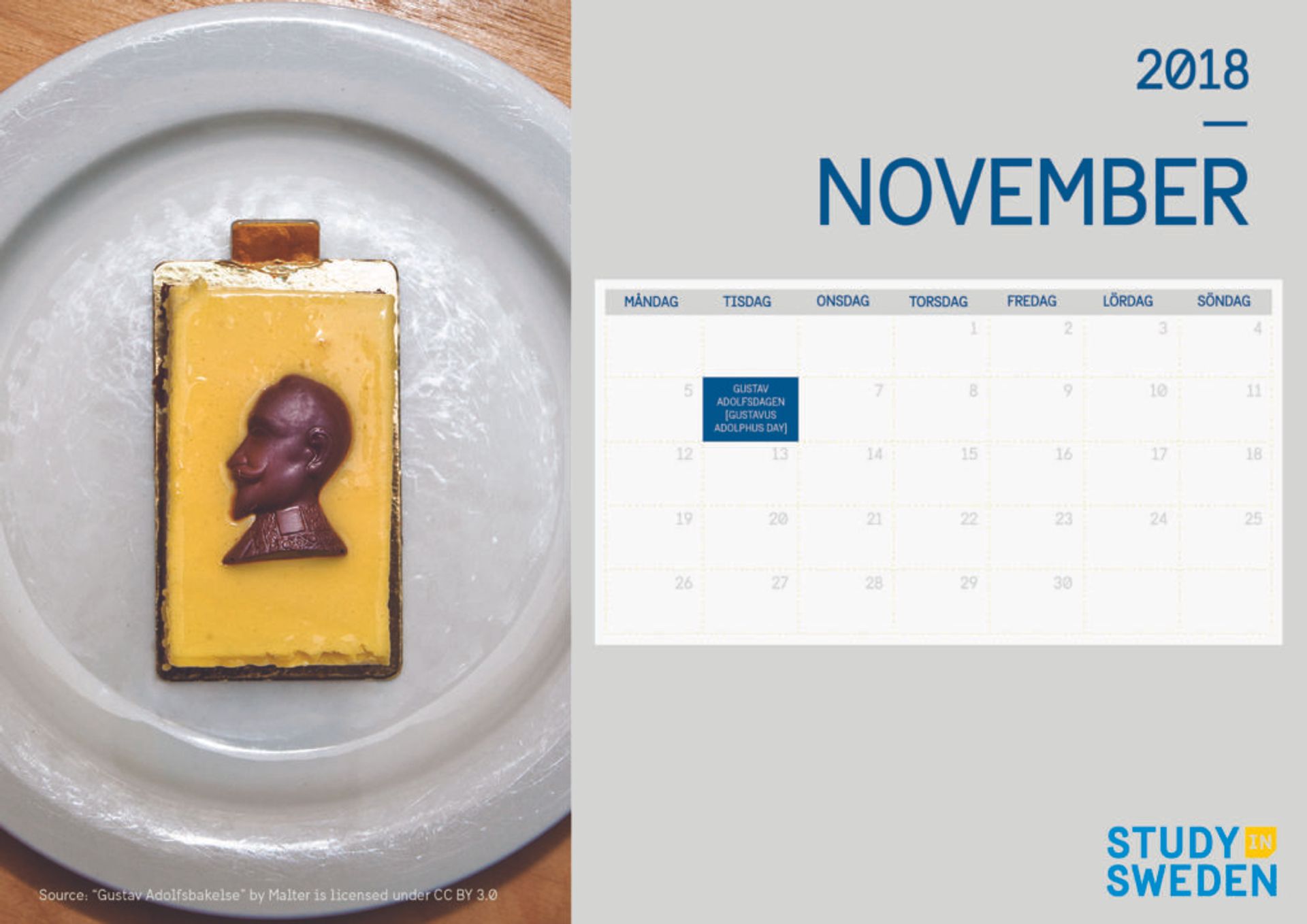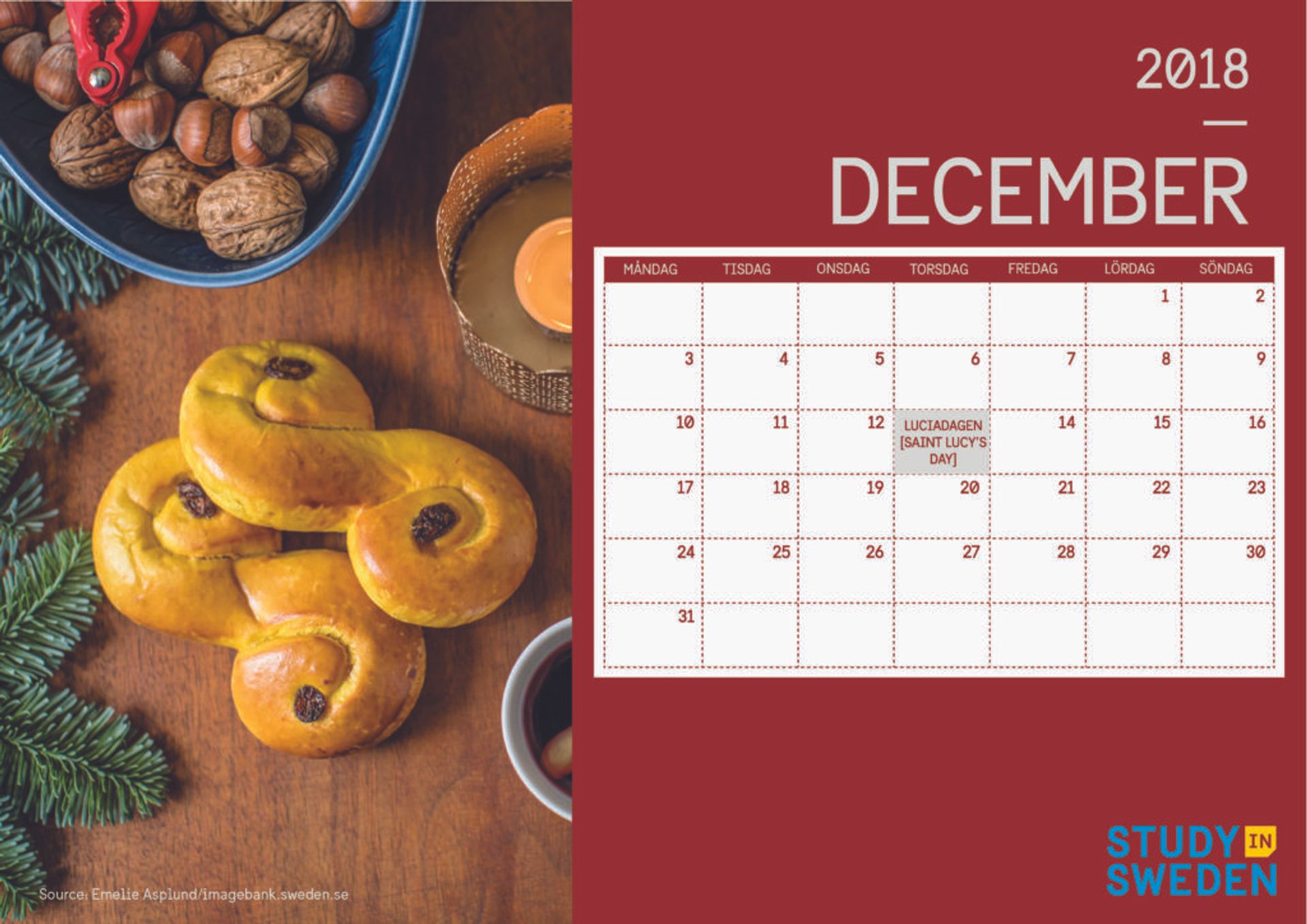 From Anita's post, I found out about Gustav Adolfs-bakelse which I have never tried yet so I'm looking forward to trying this sweet treat next year – so do you! Right? It's so fun to have something sweet to look to on each month, that is why I am sharing this calendar which I designed so you can also experience the excitement that I have for 2018. Which sweet treat that you are looking forward to?