Cooking like a Swede
I never thought I could cook like a Swede. After all, the few times I have tried making something Swedish I ended up adding a few Jamaican spices here and there. I say here and there when I actually everywhere. Of course when I do that the meal loses its Swedish authenticity and becomes a Swed-maican fusion. Now, it's not that I can only cook Jamaican meals, of course not, I consider myself a budding chef of all cuisines. But after being away from home for so long I tend to make up for the missing flavours by altering everything I cook with a Jamaican touch. You might even catch me adding some Jamaican spices to hard-boiled eggs. There's obviously no shame in my game.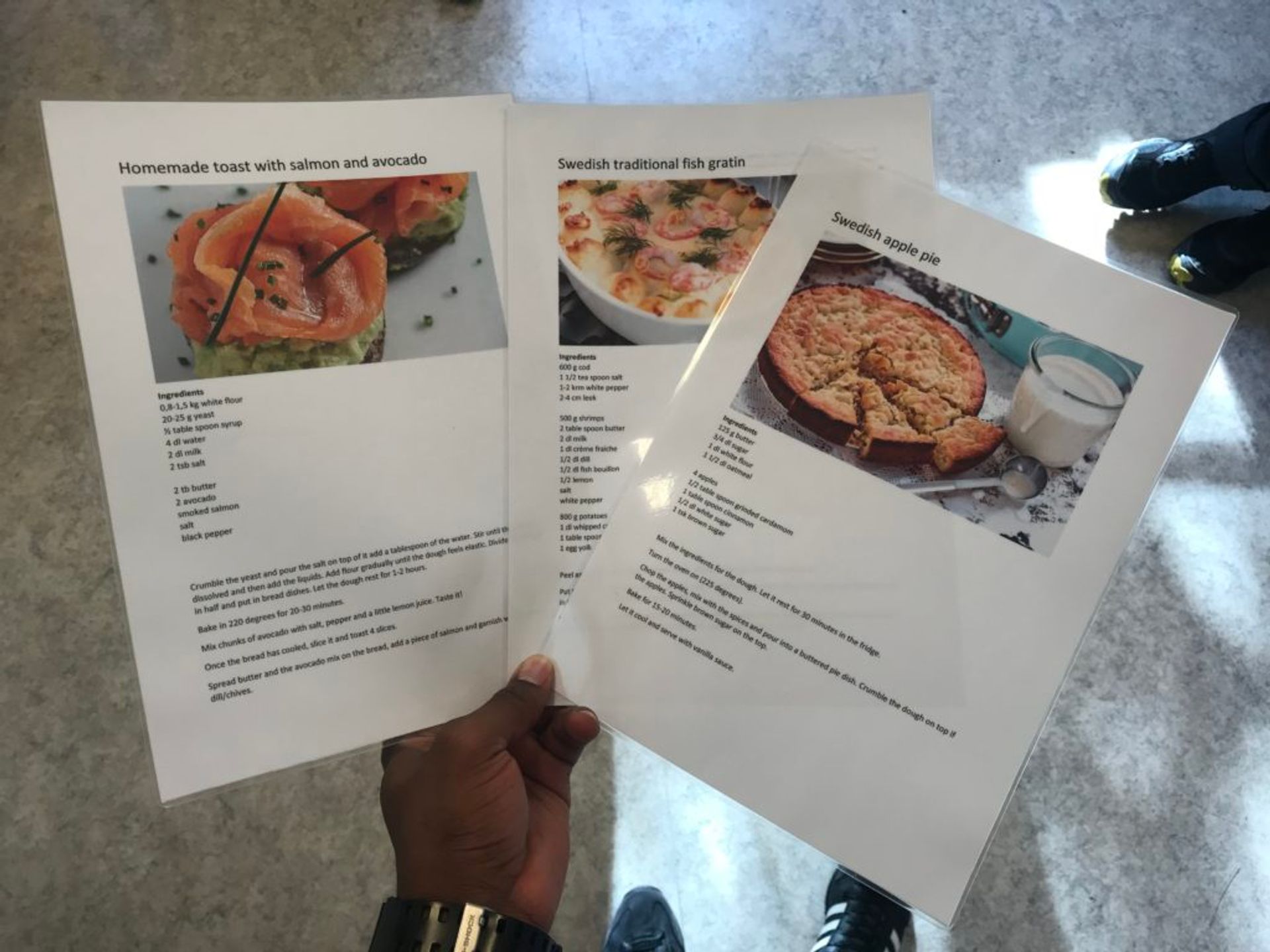 Well, last Saturday was the day it changed completely. I made my first ever Swedish meal with my dorm-mates. Now, we all know that the typical college student's diet consists of pasta, pasta and more pasta. Whether it is with meat sauce, hot dogs, a drumstick or by itself, Pasta is a staple dish with all students. For one it is easy to make, and cheap. But who's says eating fancy and healthy can't be cheap too? Working out the cost per person, the meals we made were very cheap and scrumptious. I think King Gustav and Queen Silvia would definitely approve of my newly found Swedish skills.
You can send this to them as an open invitation to my kitchen ;).
Cooking on a budget
The idea to cook together came from the Housing Office at my University. An excellent idea it was as many students signed up to exchange in the culture. I mean, why live in Sweden and only eat out (expensive) or boil pasta for breakfast, lunch and dinner.
The afternoon of cooking was called Living on a Budget. It consisted of visiting affordable grocery shops and markets in the morning and cooking in the afternoon. Many would ask if this is even possible. From my experience, It sure is!
Now back to my cooking.
We started the cooking exercises around 14:00 and my cooking group included four international students, all eager to cook like a Swede. Additionally, we were ready to learn the Swedish kitchen lingo. After all, we were limited to Jaha's and Precis to punctuate our engagement.
Leading the cooking event were two instructors who humbly declined the 'Chef" title. But to be honest they were nothing short amazing. They gave us the recipes and from there it was basically  'on your marks, get set, go (with their awesome guidance).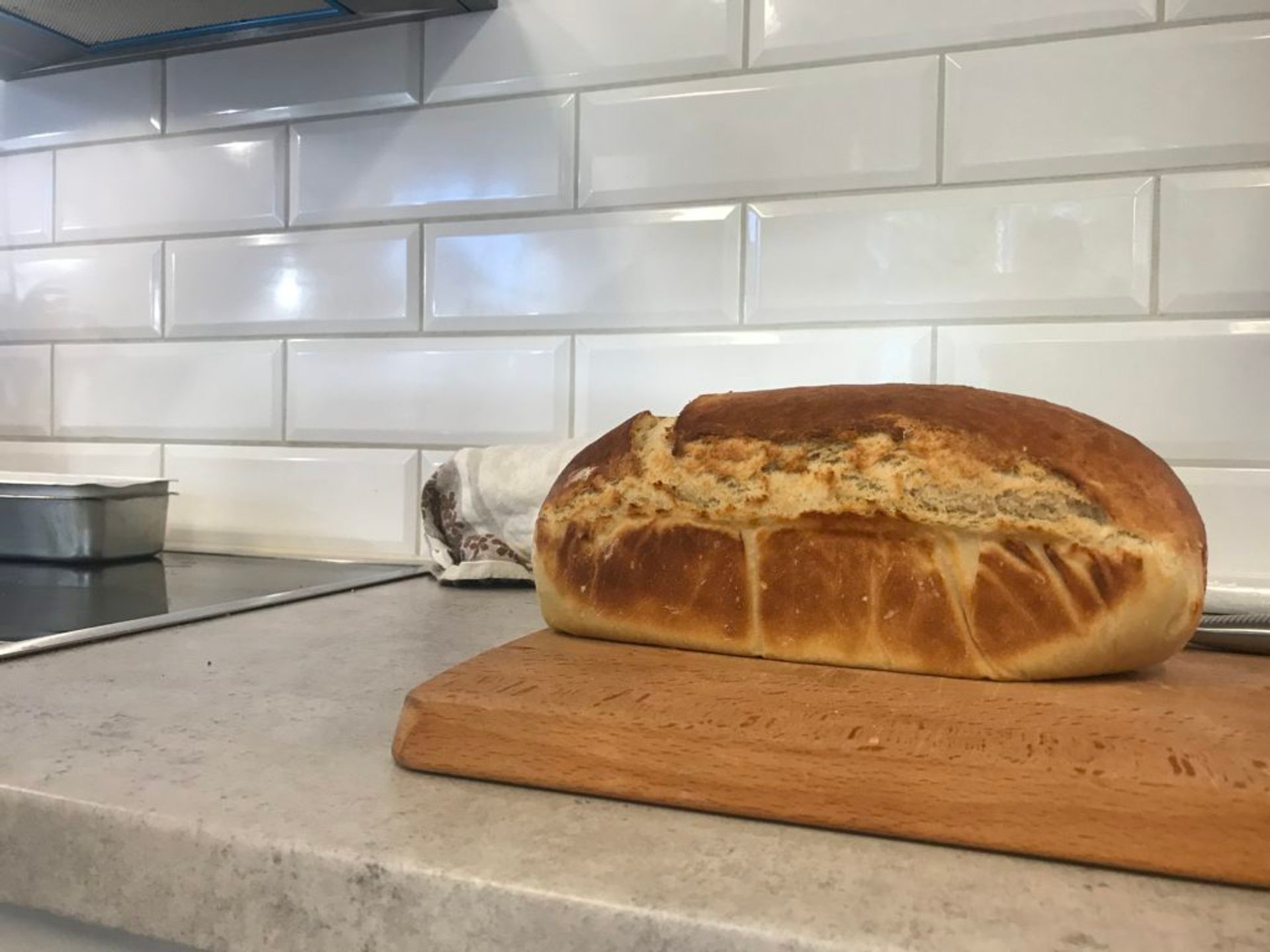 To start things off, they guided us through making an awesome bread. We 'yeasted', kneaded, baked and waited. This was my first time actually baking bread and I was really excited when it all came together. The bread we made was fit for toasting and had a simple recipe. It was essentially the base for the Salmon toast , the Swede -appetiser.
Bread recipe: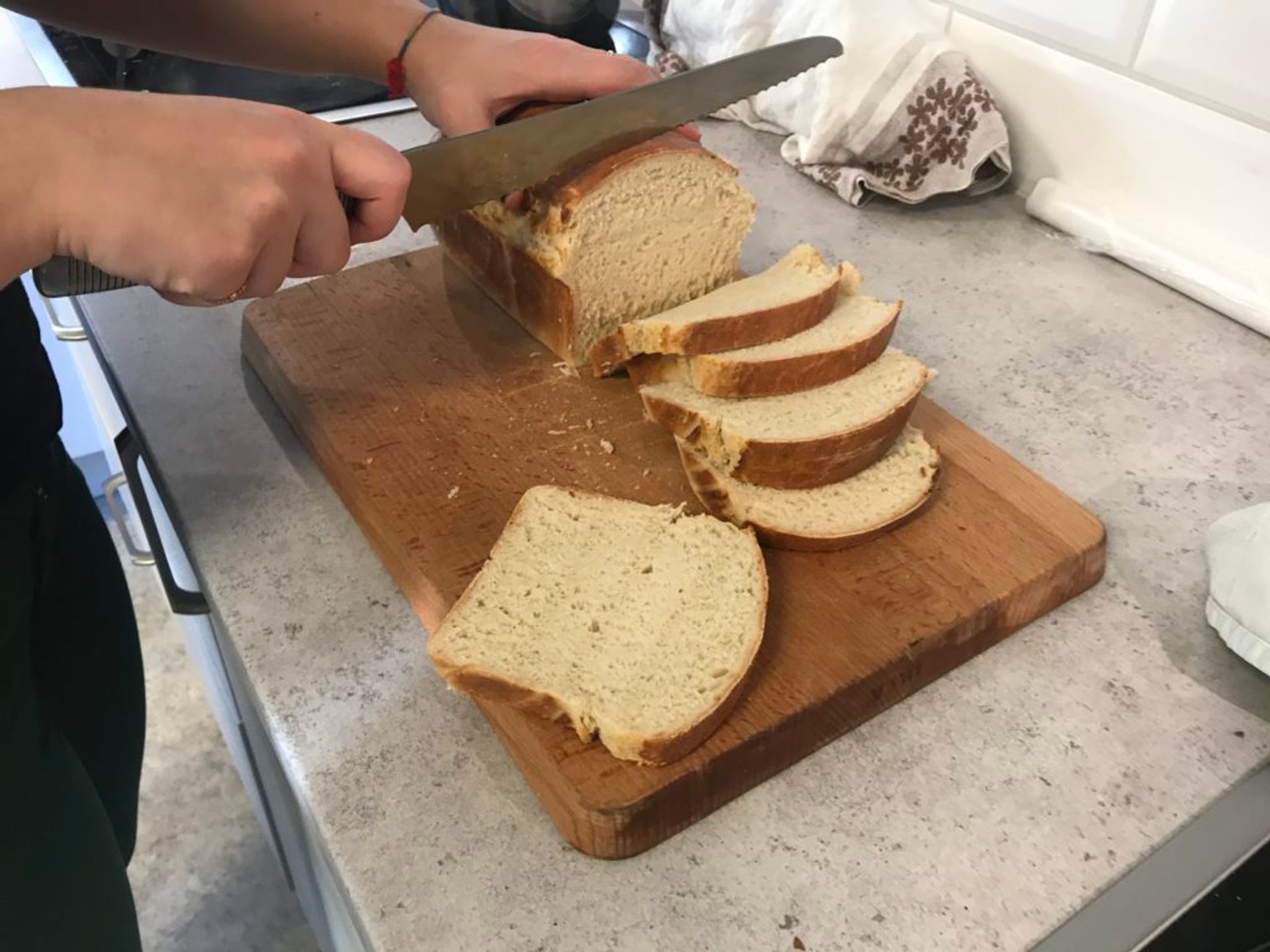 An Avo' great meal
While the bread was in the oven we prepared the rest of the ingredients for the appetiser. As such, we sliced the perfectly 'cold-smoked' salmon and prepped the avocados. Now I might get my Jamaican card rejected for saying this, but I'm not a huge fan of avocados. I'll have it once in a while (if it's included in my meal) but I would never pick one up at the market. Nevertheless, the combination of avocados, salmon, white pepper and the other ingredients was delectable. The flavours melted my heart and now has a huge check-mark in my cookbook. Notably, avocados aren't traditionally Swede, but they sure make things nicer :).
Ill definitely be making this for my family when I visit.
Recipe: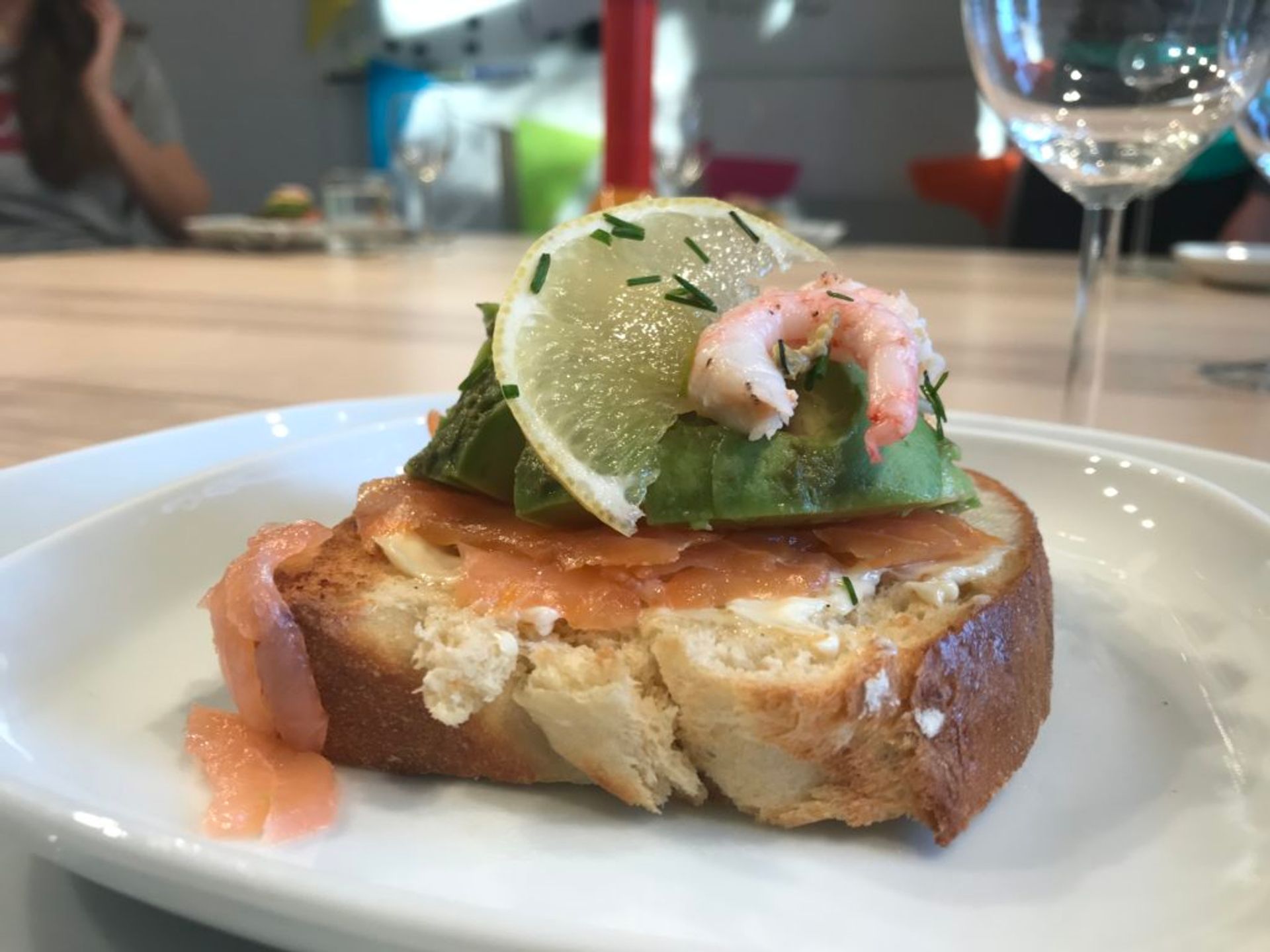 Right after having this I was wondering if we really needed a main course. I was a little, to my surprise…full.
The main course
For the main course, we made a traditionally Swedish Fish grain. We used frozen cod as we were told its cheaper than fresh from the fish market cod. Plus, you get a whole lot of cod at a small price. This was the cheapest dish, all ingredients can fit right into a students budget. Moreover, it tasted good that I forget to take the usual Instagram worthy photo before eating. You can check out these photos from the process though.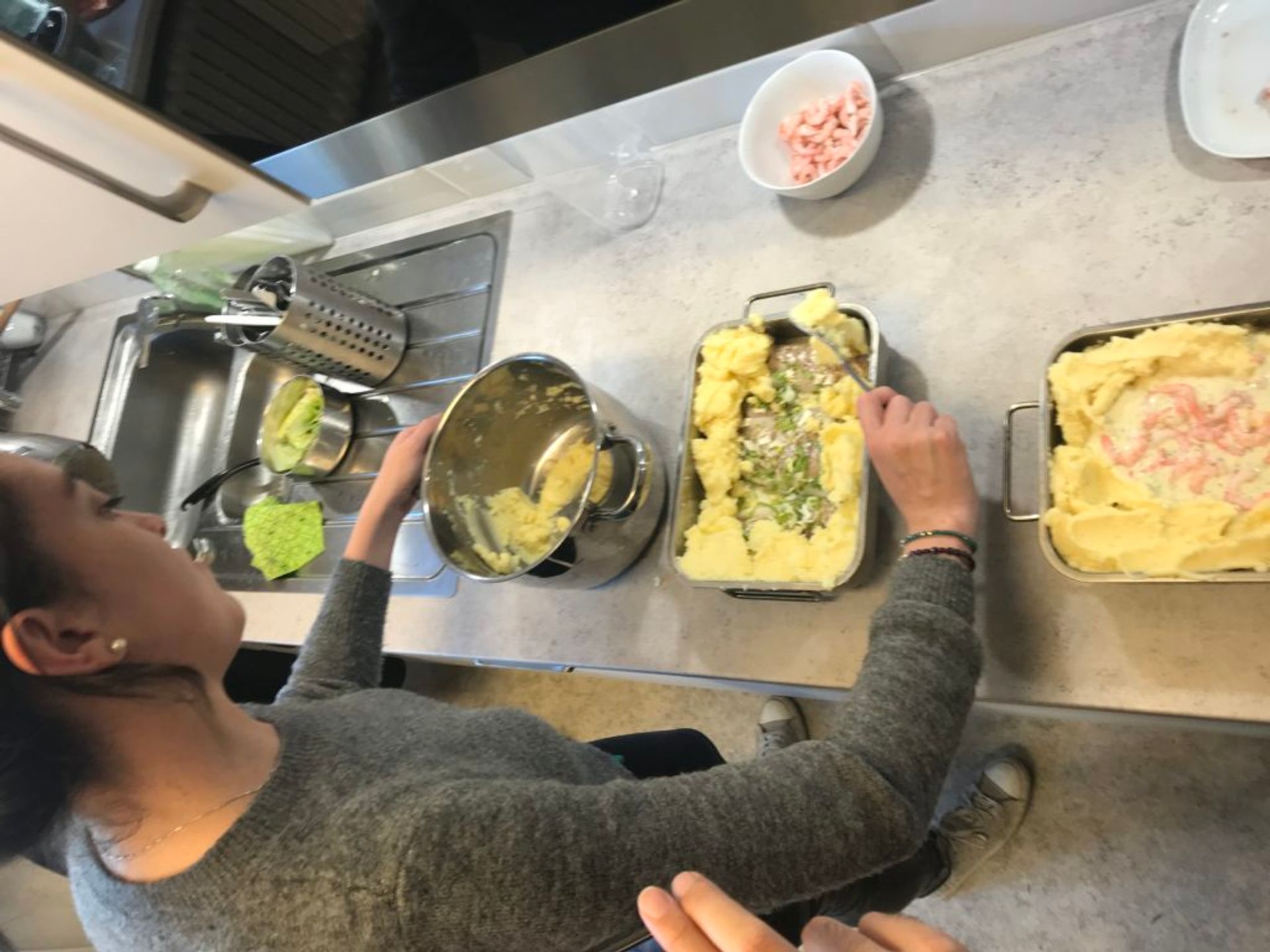 Preparing the main course. Credit: Sanjay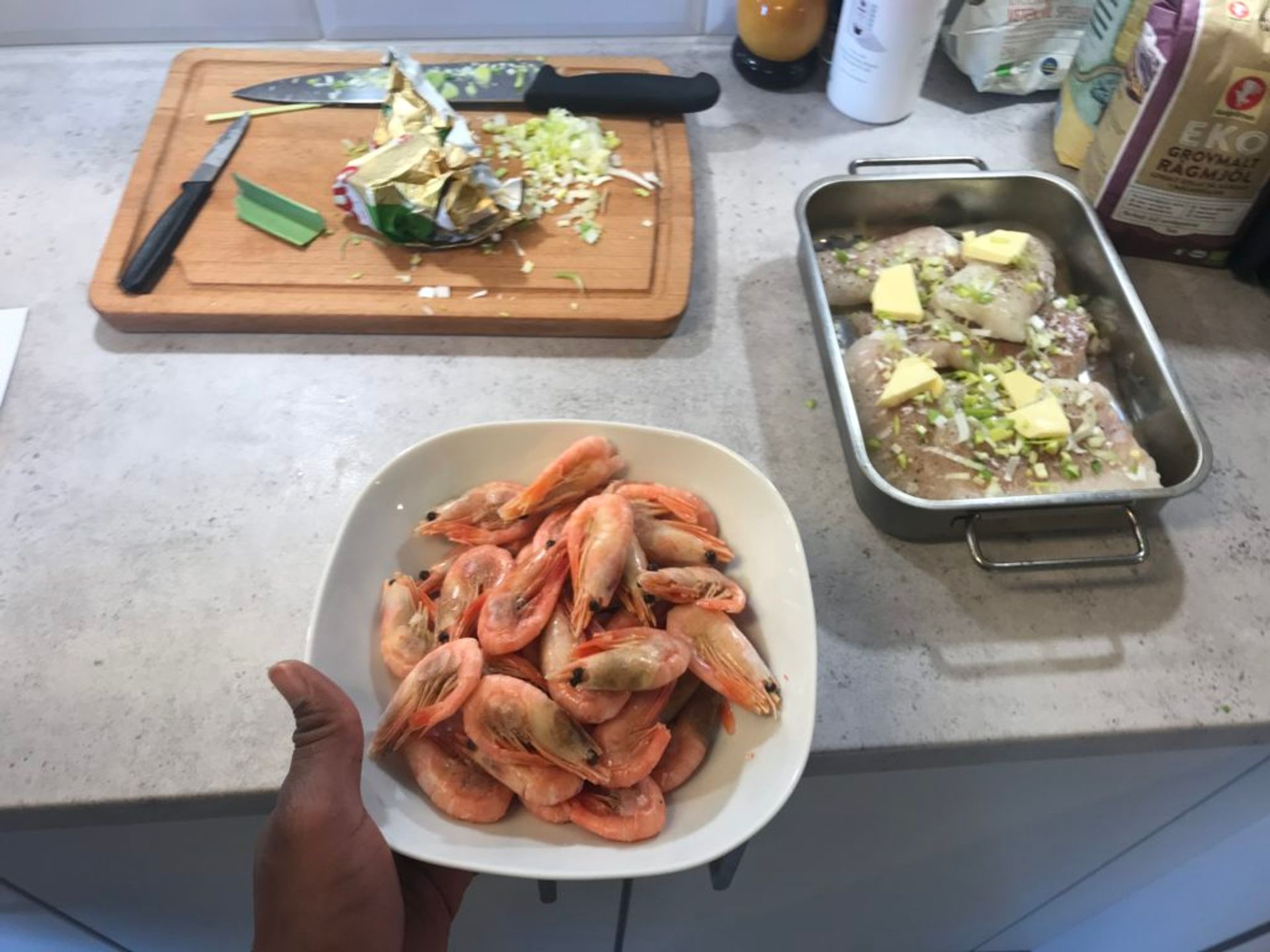 Recipe:
Peal and boil the potatoes in salted water.
Put the fish in a dish and add salt, pepper and lemon juice. Cover the dish with foil and put in the oven for 15 minutes in 200 degrees.
Melt the butter, add the flour and whisk until it is smooth. Pour the stock from the fish into the pan, add a little bit of fish bouillon, cream and milk. Remove from the stove and add dill, salt, pepper and lemon. Pour the sauce on top of the fish.
Mash the potatoes and add cream, butter and one egg. Taste of with salt and pepper. Place the mash around the fish and bake for 15 minutes.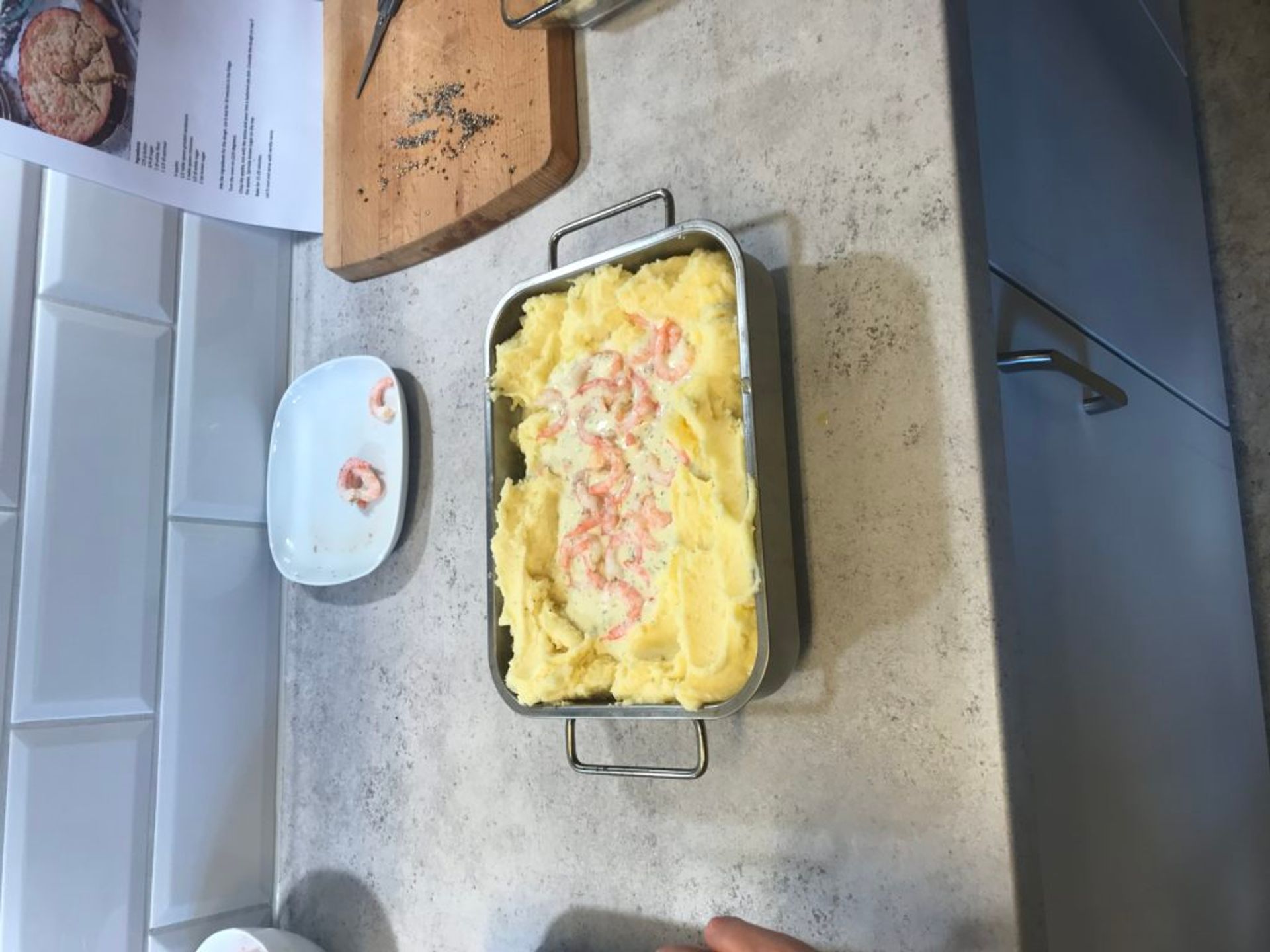 The dessert:
The dessert was a very simple apple pie. To be honest, I really didn't know that I could make a pie that fast. We used some free local apples that were beautiful and full of flavour. Though we ate some while preparing the dish (who doesn't eat while cooing?) my favourite part about making the pie was actually mincing the cardamom. Essentially, one should grind it to for greater flavour complexity (I know this sounds fancy). So since we did not have anything to grind it with, we minced. Our super Chef instructor showed us exactly how to do it without mincing our fingers off.
We are what we eat
At the end of the day, I can say I thoroughly enjoyed learning how to make these meals. They were fast, simple, affordable and healthy. As students, whether bachelors, masters or PhD studies we tend to pay less attention to what we eat. Fast food becomes a way of life and we wonder why we are easily tired. These awesome alternatives not only give us a healthy and scrumptious option, but it also teaches us about a culture we are unfamiliar with.
Wherever you are in the world I suggest you try them, I would be really happy to hear how it goes. Have fun cooking like a Swede!
Ps: Here is a description of some of the unfamiliar measurements
Until next time, this is Sanjay signing out!