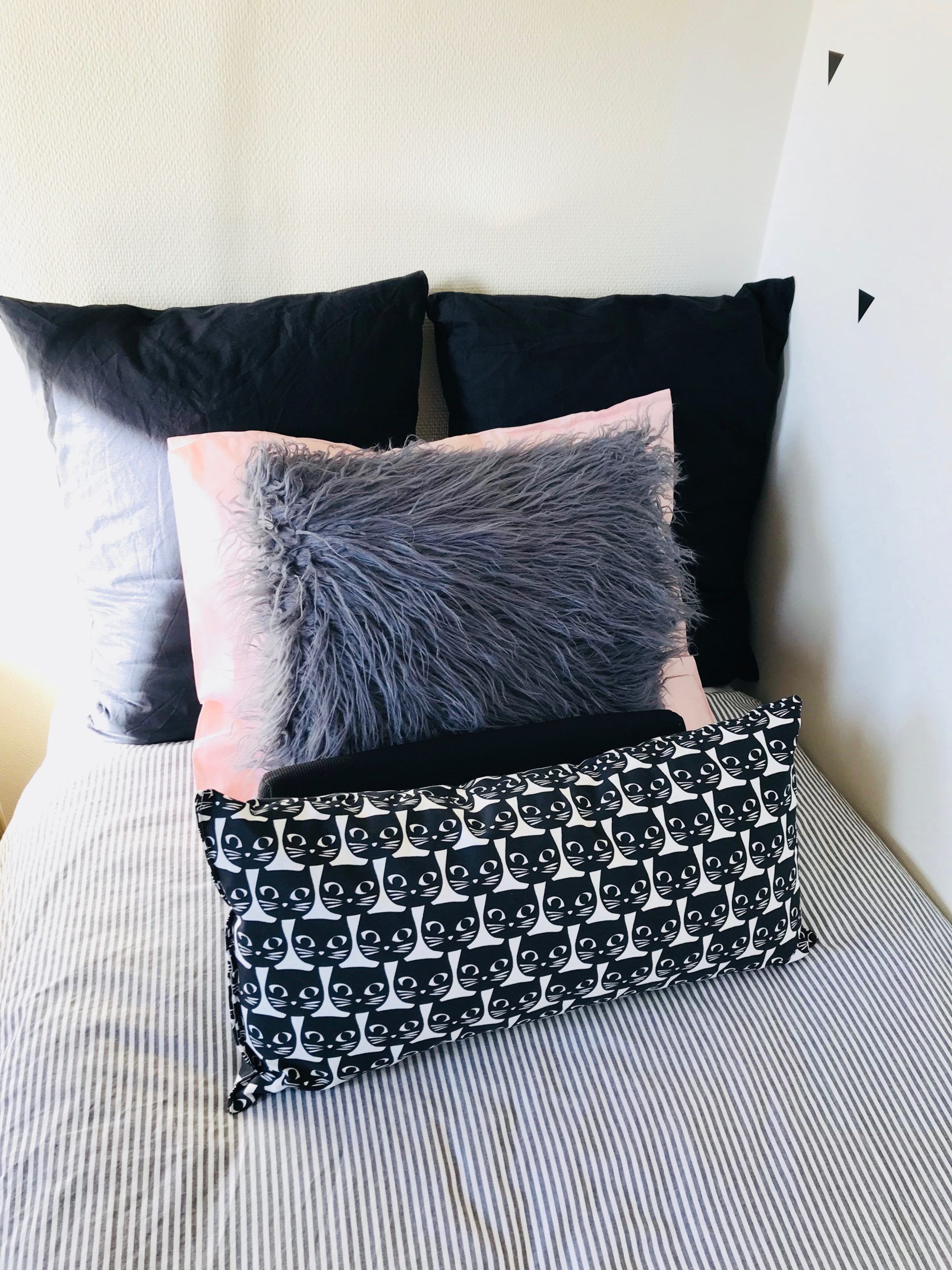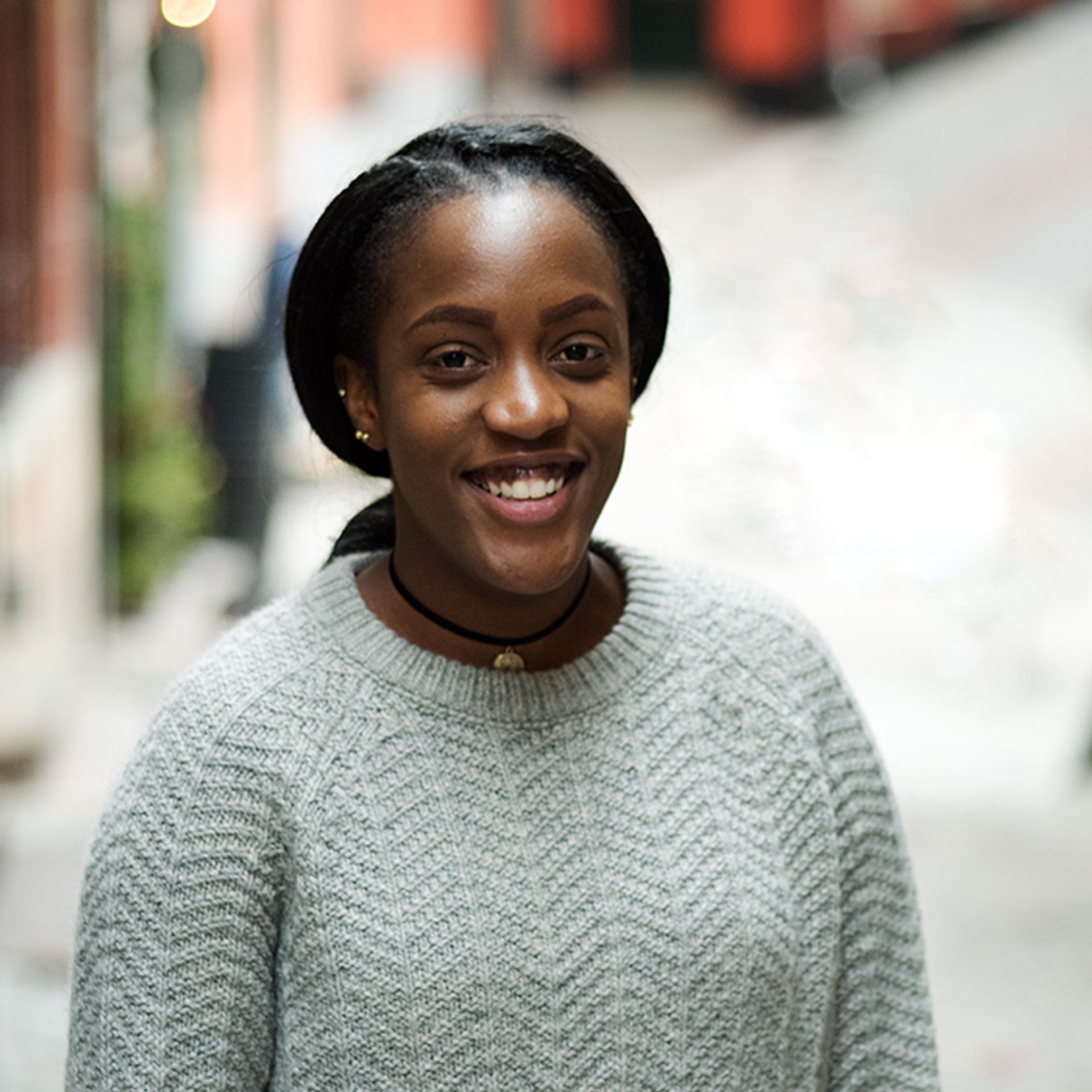 Written by Anita
29 Mar 2018
Ever wondered how the inside of a Swedish room looks like? In a series of posts i'll be exploring how international and Swedish students pimp their dorm rooms out!
more
Swedish Room
Today I start with my own room! I'll show you what an empty student room looks like (because I forgot to take photos of my empty room) and what mine currently looks like now.
I sourced items from my room from the free shop at my student housing, online, IKEA, second hand stores, old students, maasai market in Kenya and random flee markets in Gothenburg.
Before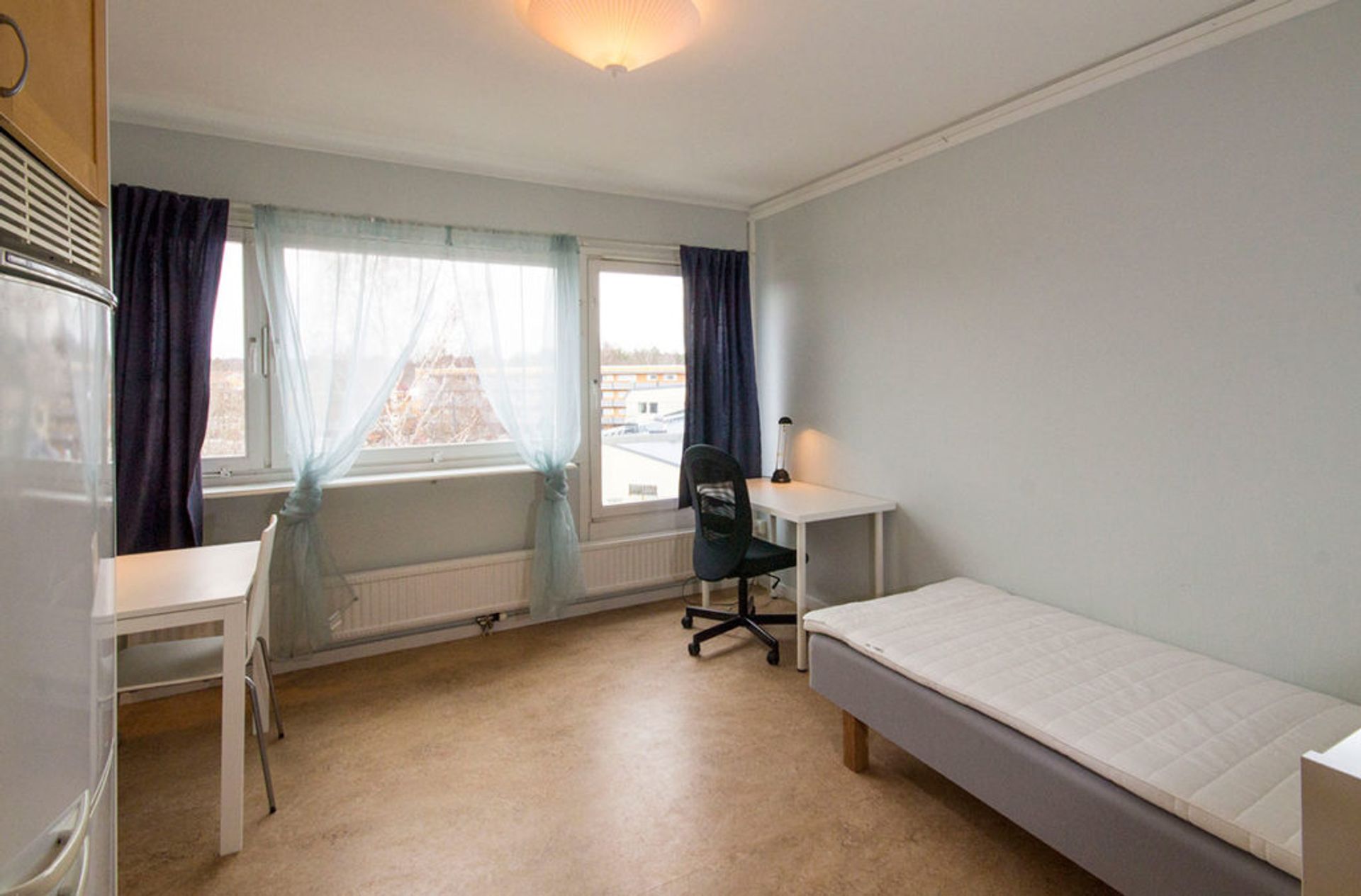 Now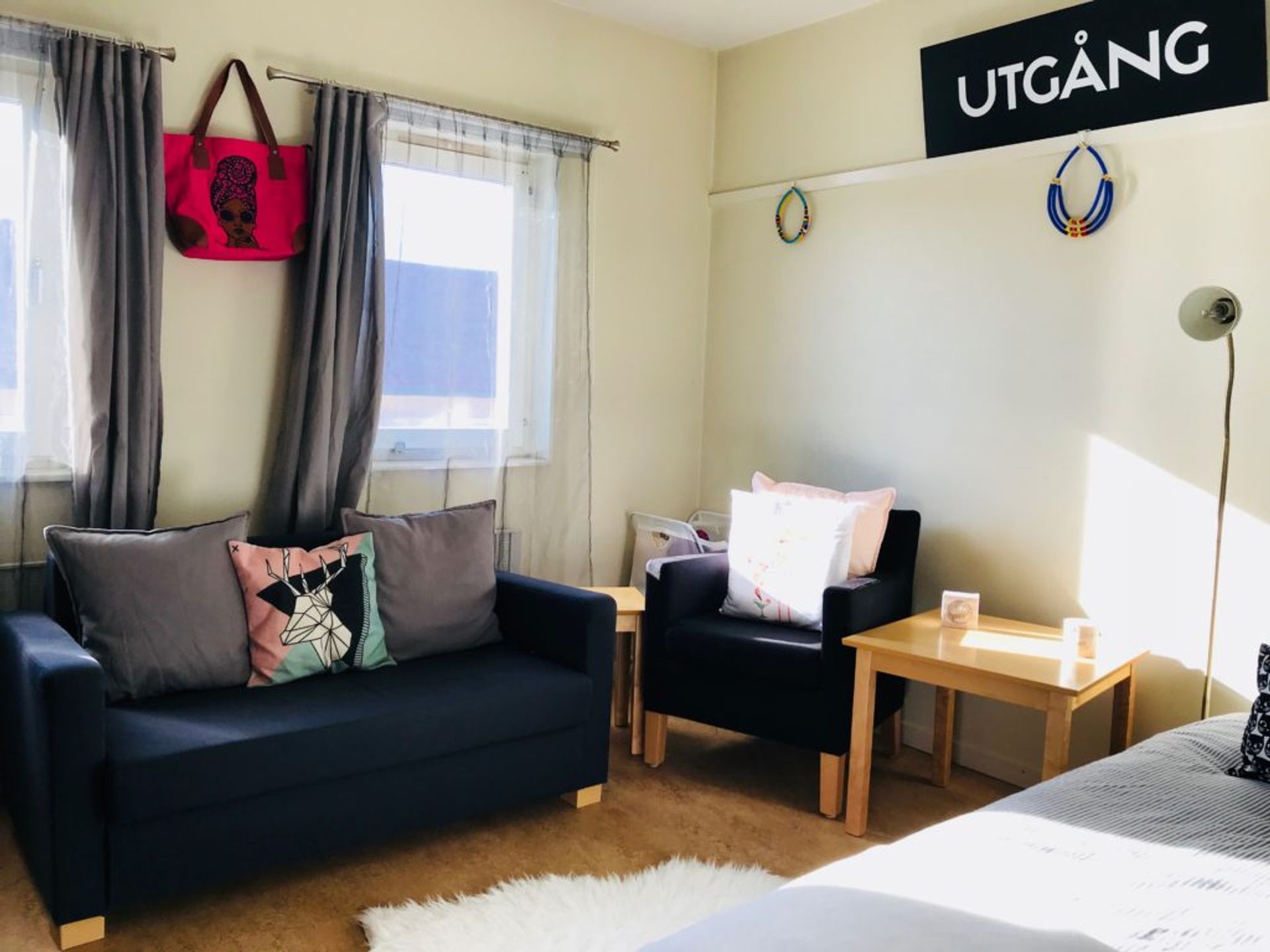 My room is 18.5 m², which is not too big but for my seating area I got a pull out couch from an old student who was leaving which is great when I have friends over. The black seat I got with my room.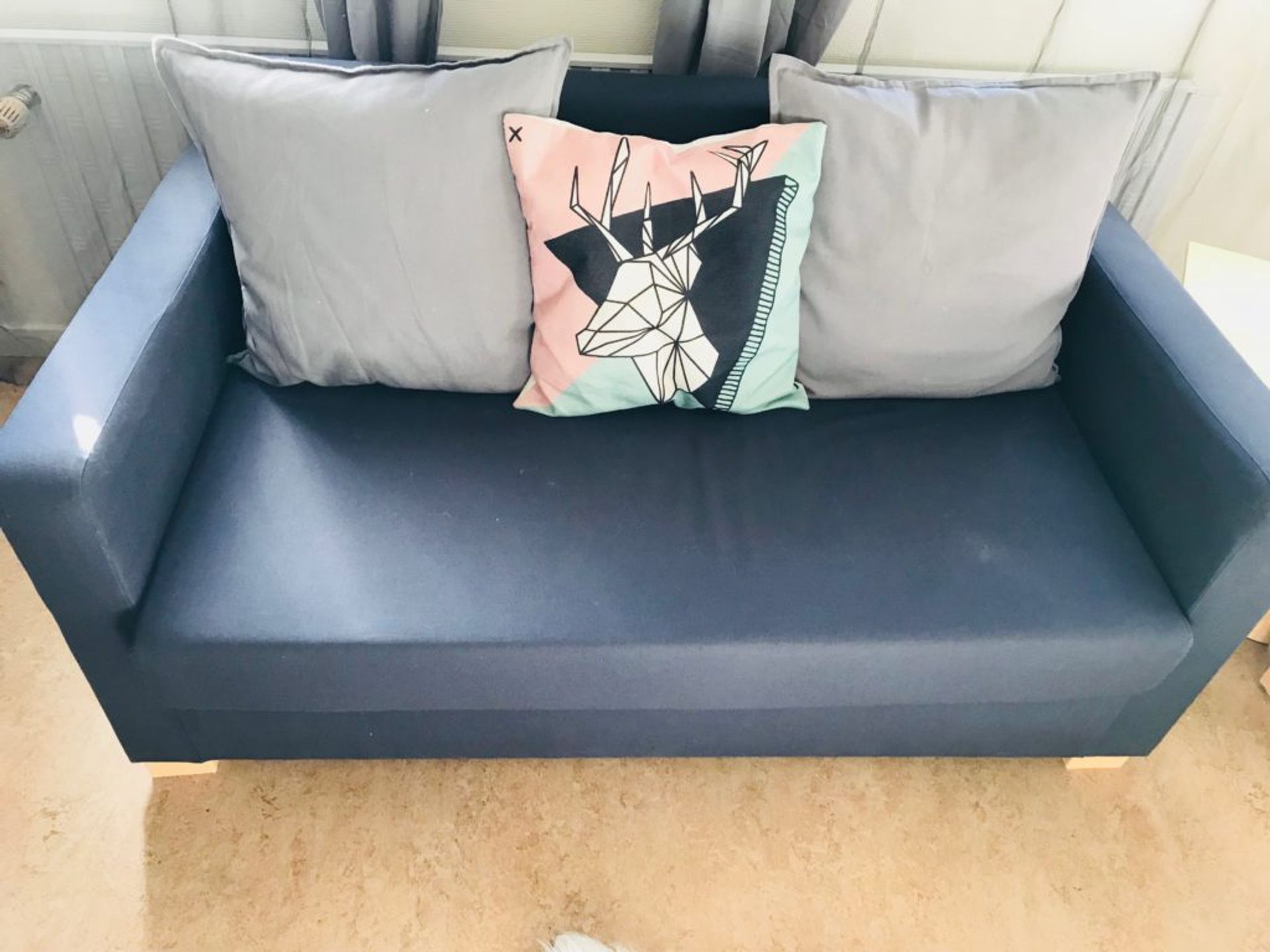 The pillow in the middle I bought from an online shop, I loved the pattern dubbed 'nordic deer'. I got the grey pillows from IKEA.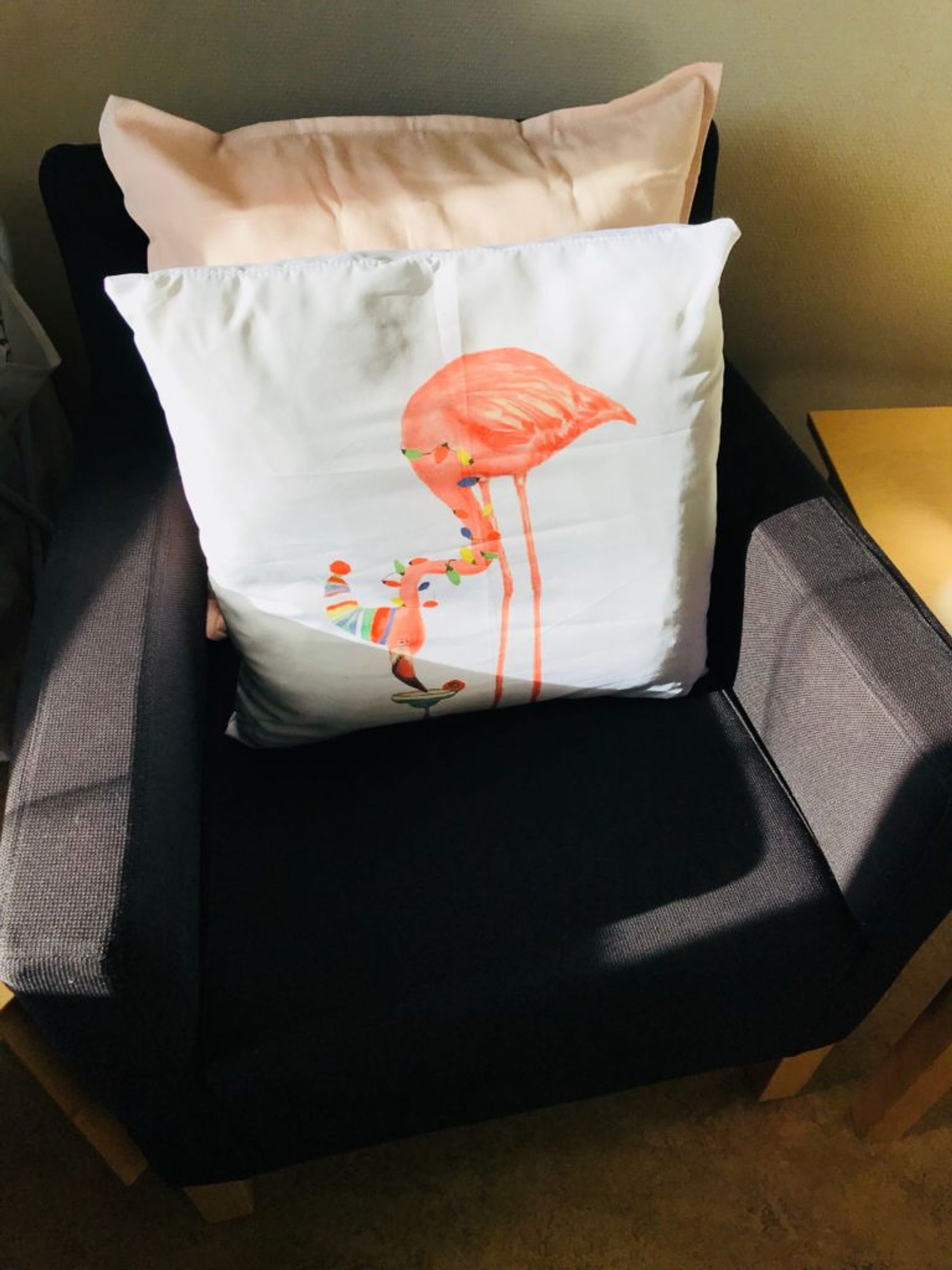 The first pillow with the cute ostrich drinking a cocktail from the same online shop and the pink pillow from IKEA.
For my bed, I love pillows so I liked mixing different prints and textures. I have a reading lamp that I usually use to study when I'm in bed and a teddy bear that I brought with me from home.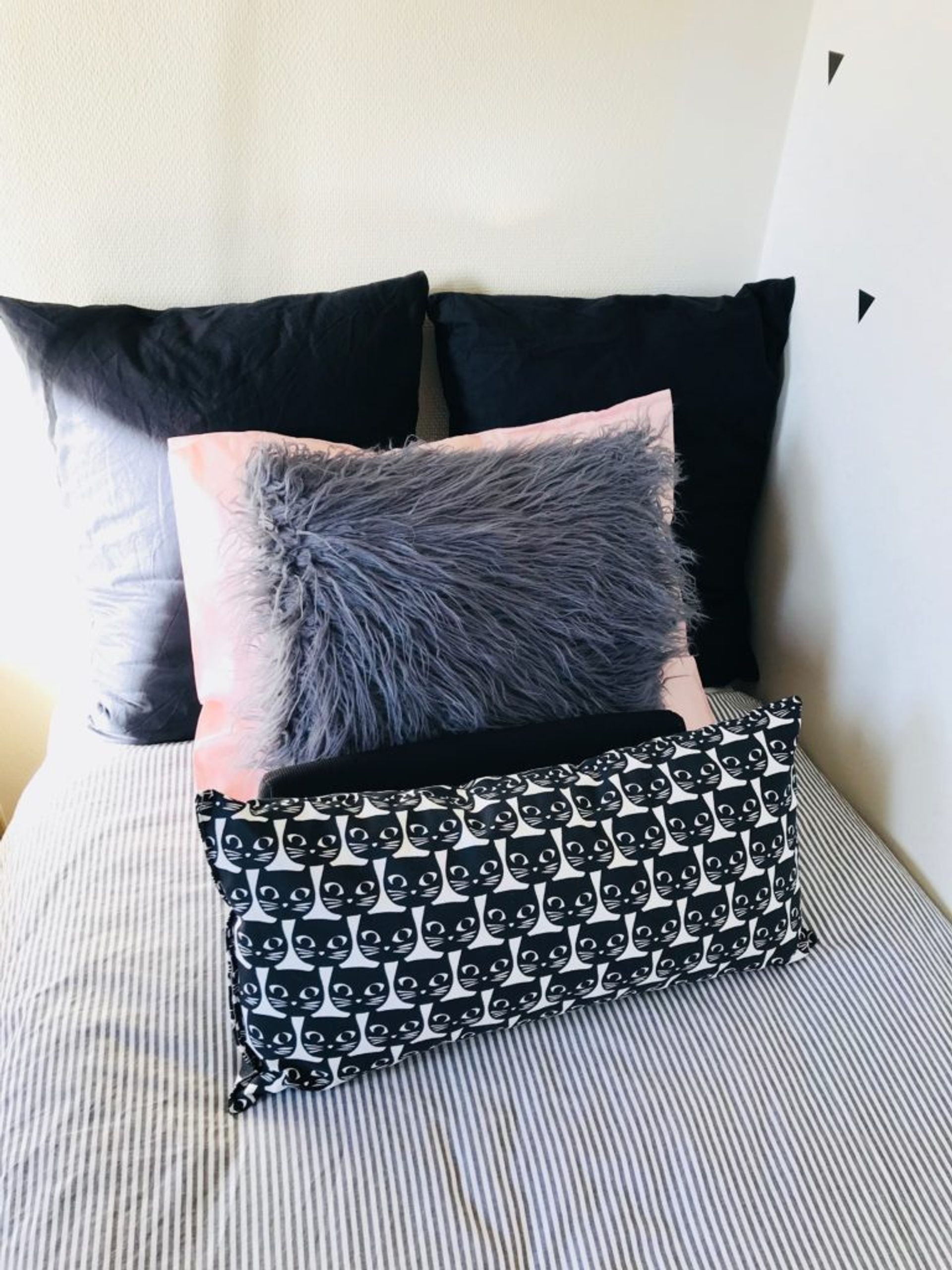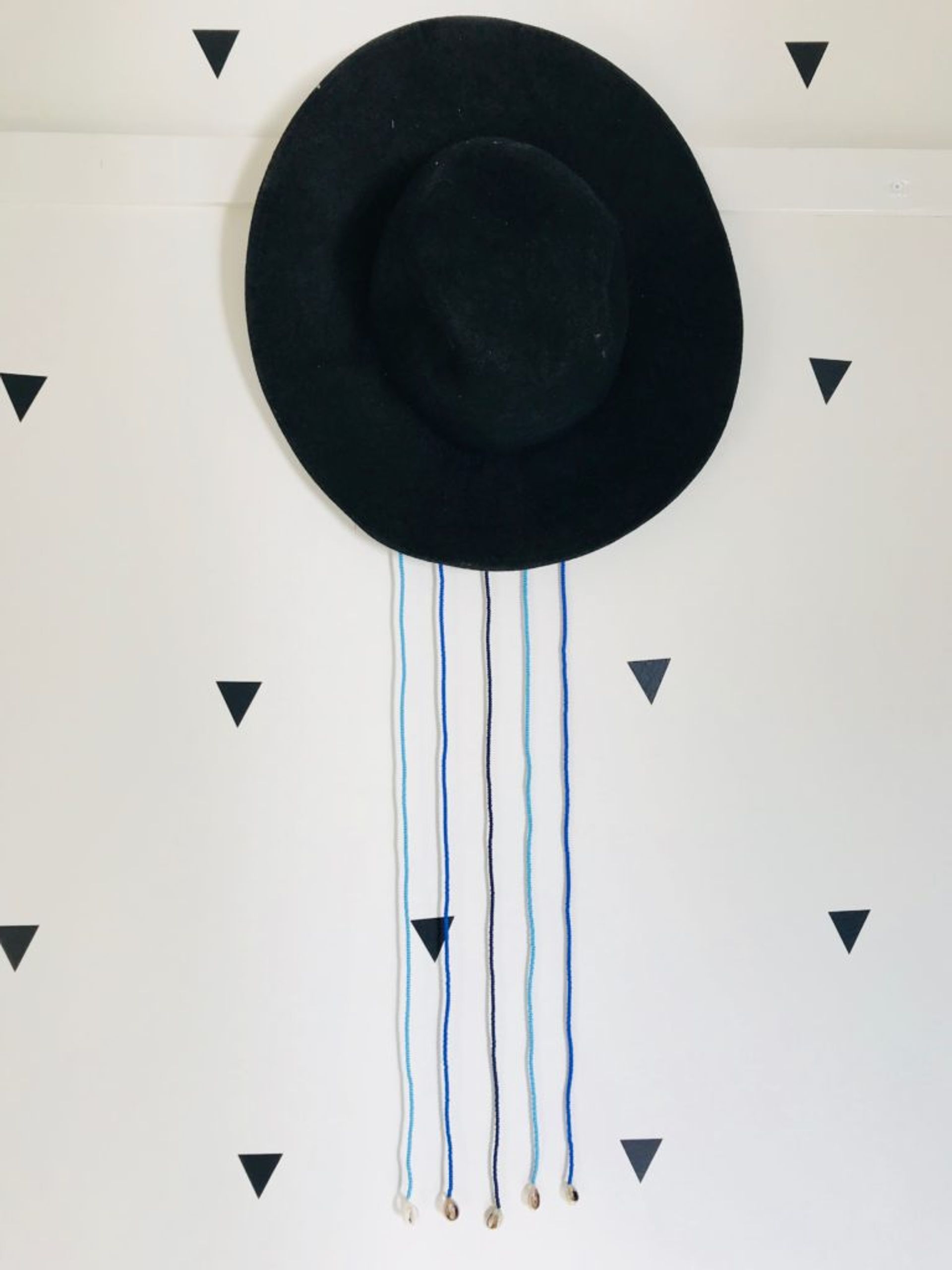 For the wall by my bed I decided to create a feature wall with decals. I got these black triangles online. The hat I brought with me from home as well as the Maasai necklace beneath it.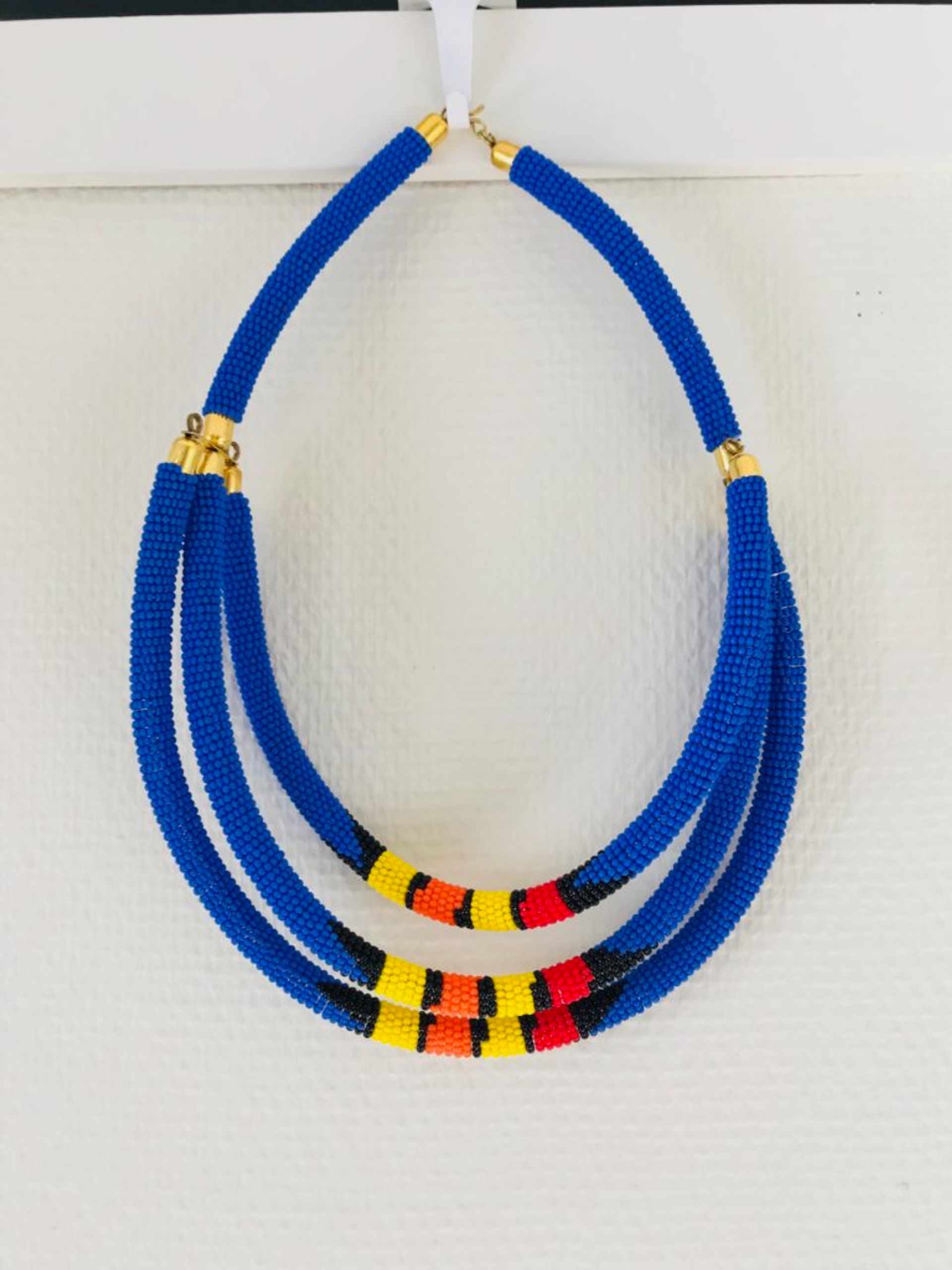 This is one of the seven necklaces I hang up from Maasai market that I used as decoration.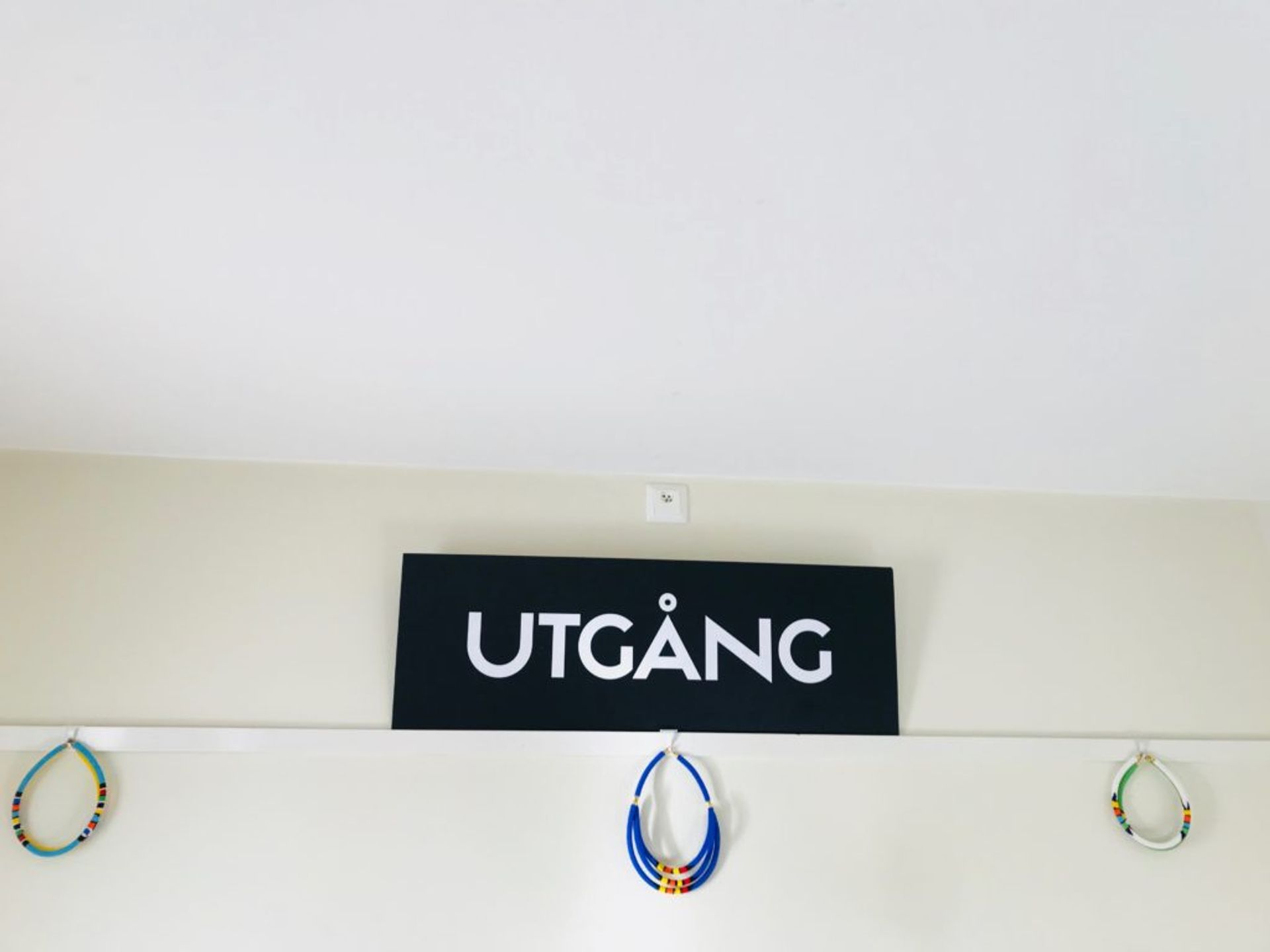 I picked up the utgång sign from the trash at Slottskogen Park after the Way Out West Festival in Gothenburg! Great memories! Check out this post I wrote about the Summer Festival Life.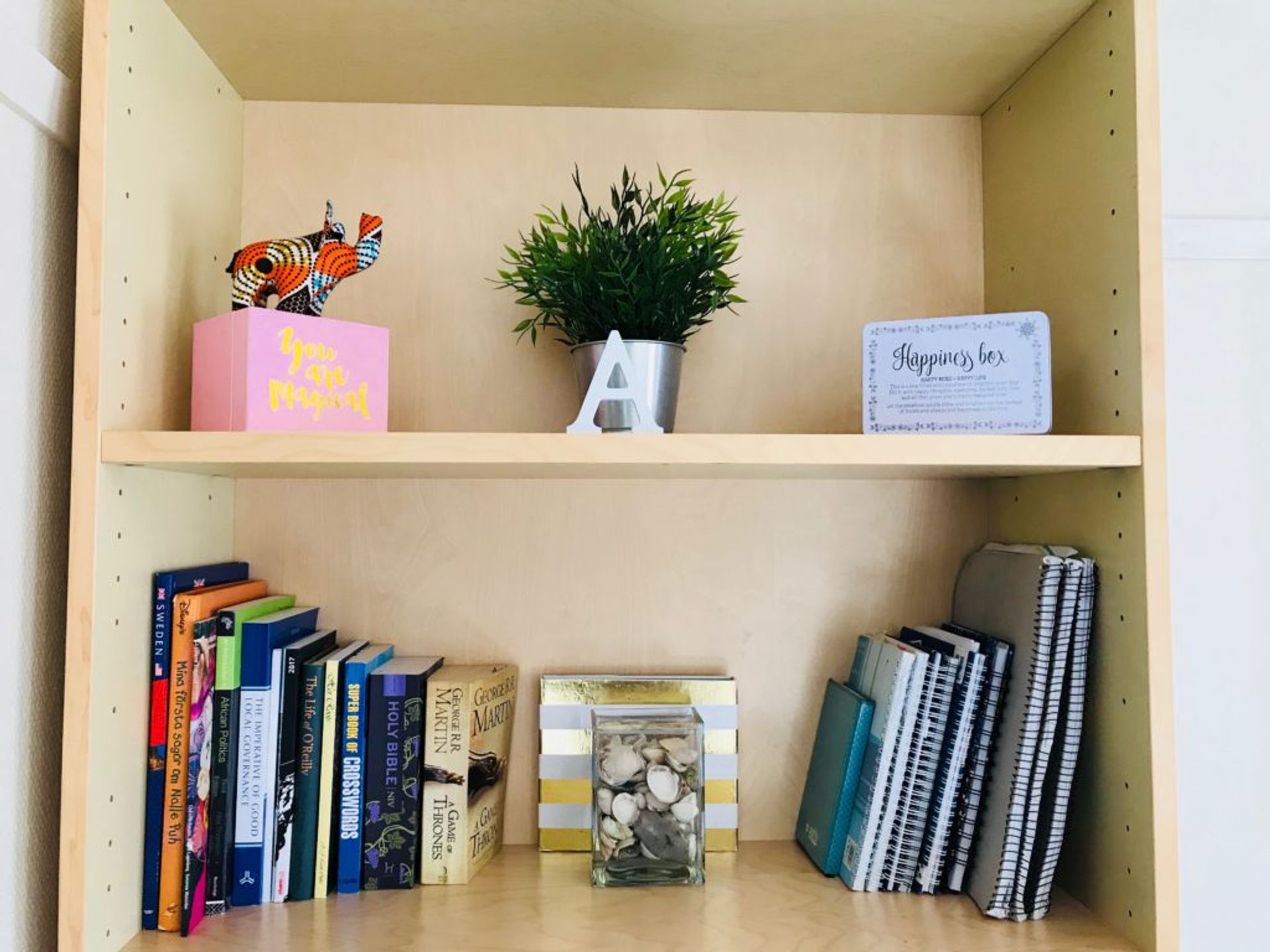 This is the upper section of my shelf area. I brought a little elephant from David Sheldrick back home after feeding baby elephants. The pink box I got from the free store at the student housing and the happiness box I received in a gift bag. For my books I love to see the pretty ones set out. For my uni notebooks I also need easy access.
I got the Sweden book as a gift from my mum and bought myself the Winnie the Pooh bedtime story book while I was learning Swedish. The Life of O'Reilly I picked up at a book kiosk in Sigtuna at a digital ambassador trip.
Here's a pic of Ivanna at it!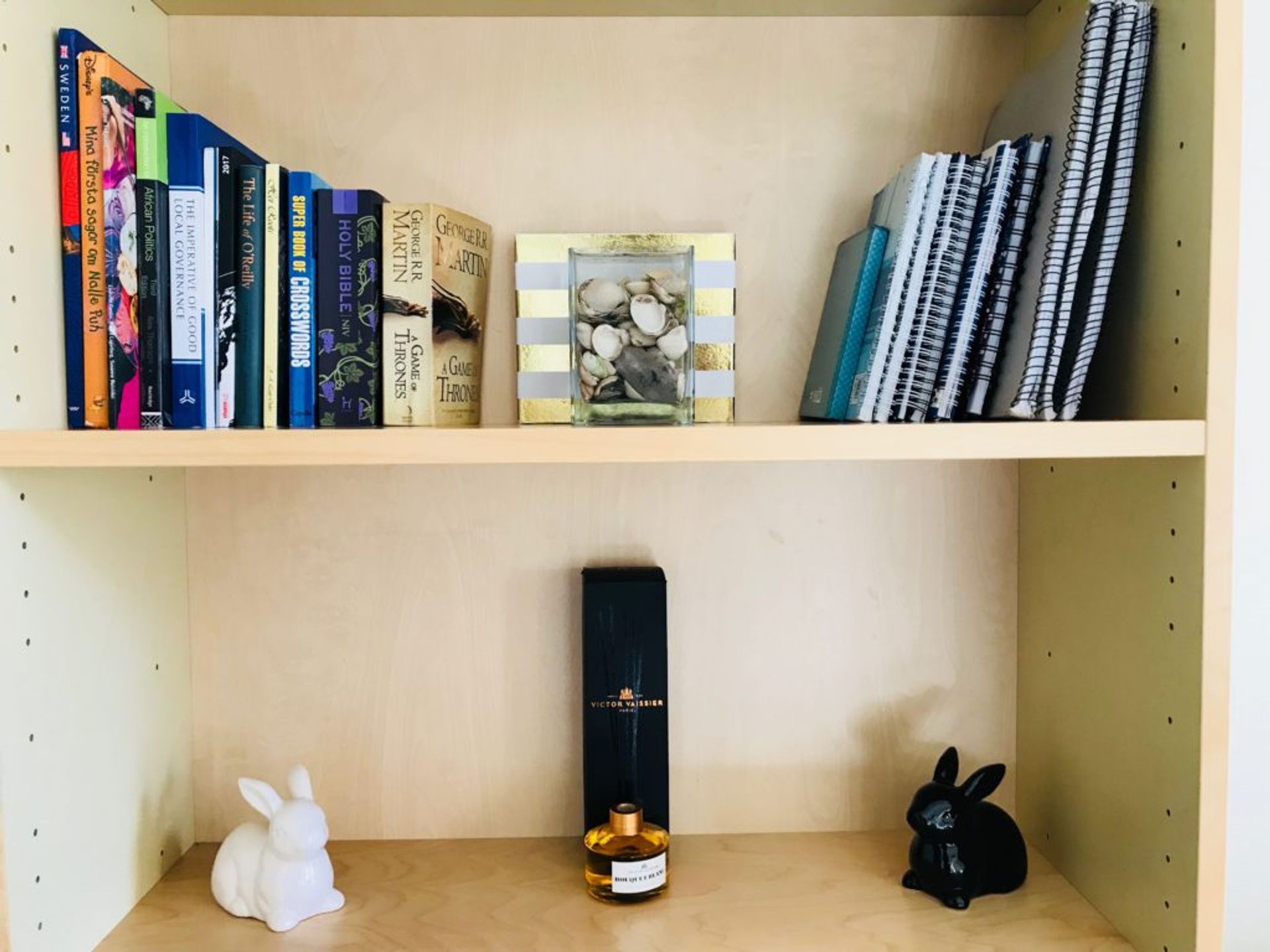 The two bunnies I picked up at Flying Tiger and the incense I got in a gift bag.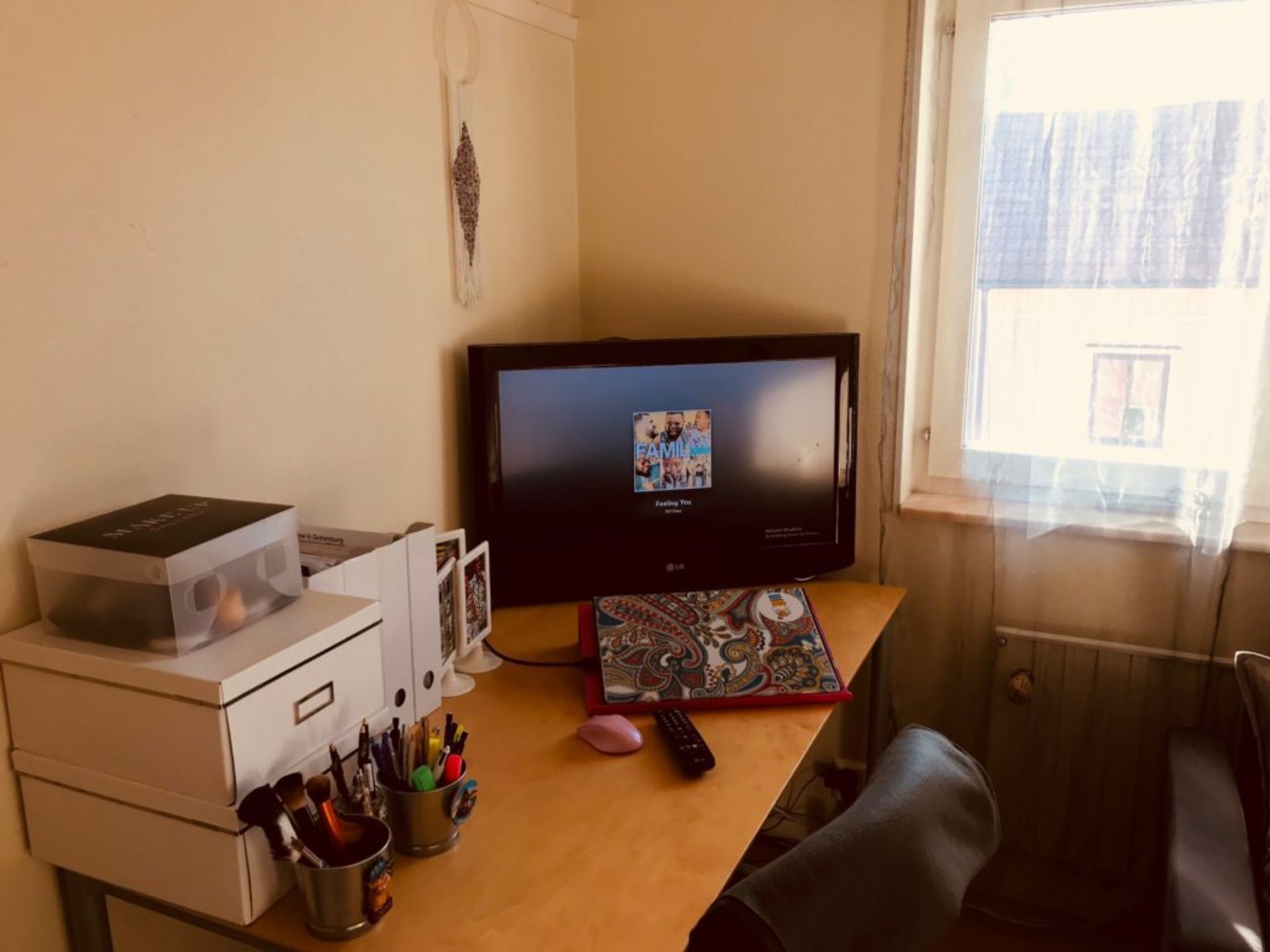 For my desk which looks quite messy, I store all the things I don't want to see in the boxes. I got the TV from an old student who was leaving.
For my makeup brushes and pens I got these cute metal tins which I love to stick magnets to of places I've been to.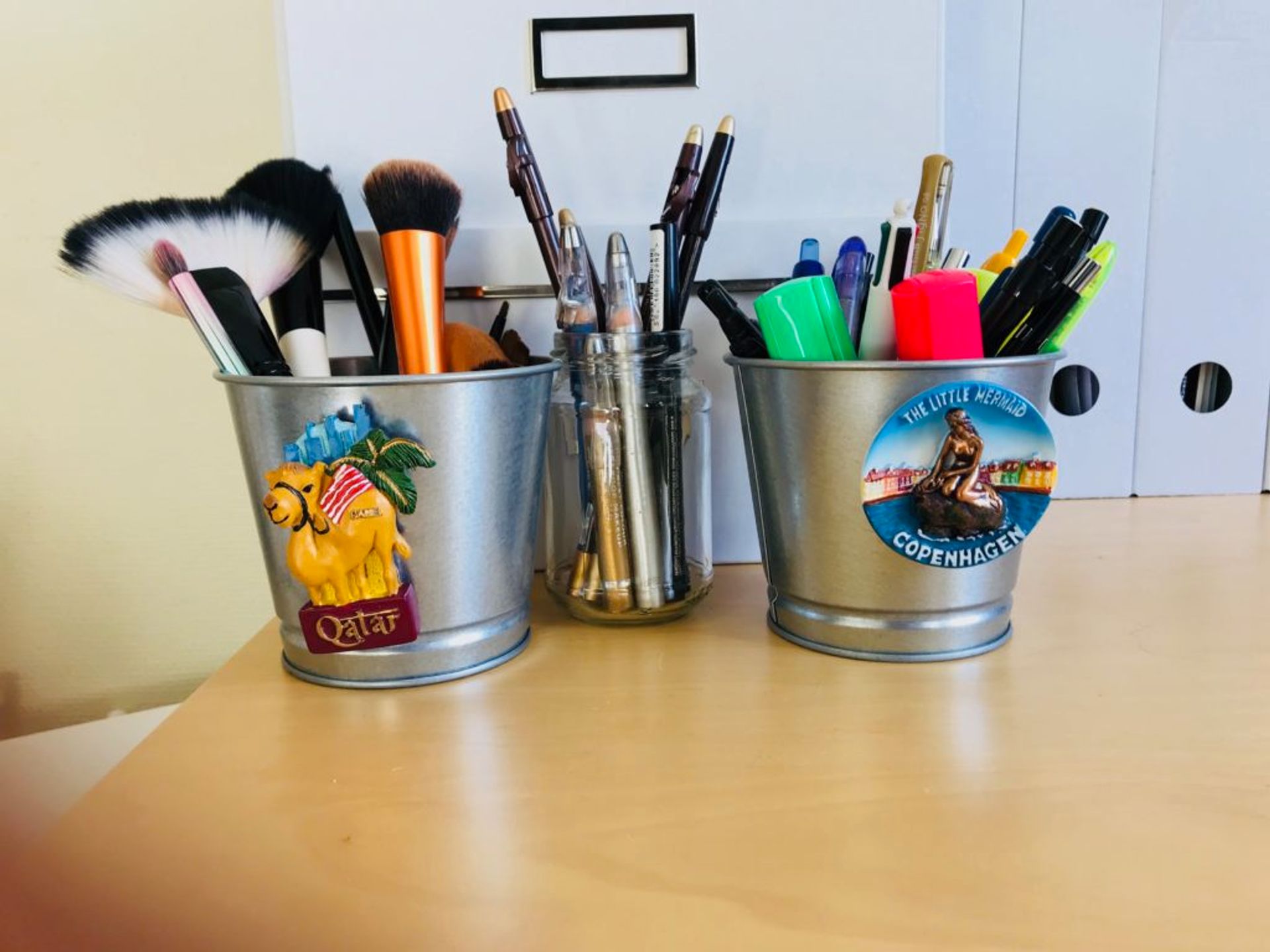 Take Away
So my advice is when you move to Sweden, have a little fun and decorate your room. Collect stuff from festivals, flea markets, old students and look out for bargains. After all this will be your home for a while. Make it feel like a little slice of home!
Look out for the next post where I will feature another Swedish Room!

From Sweden with Love!