Dorms enthusiasts talk about new friendships, sense of belonging and busy social life. Their opponents complain about messy kitchen and constant noise. One thing they all agree on – living in the dorms is an experience itself. But how is it really like to live in a Swedish University housing?  What are the pros and cons? What is actually the dorm-life experience? And is it something for you? Let's take a peek into Malmo University Housing and try to answer these questions.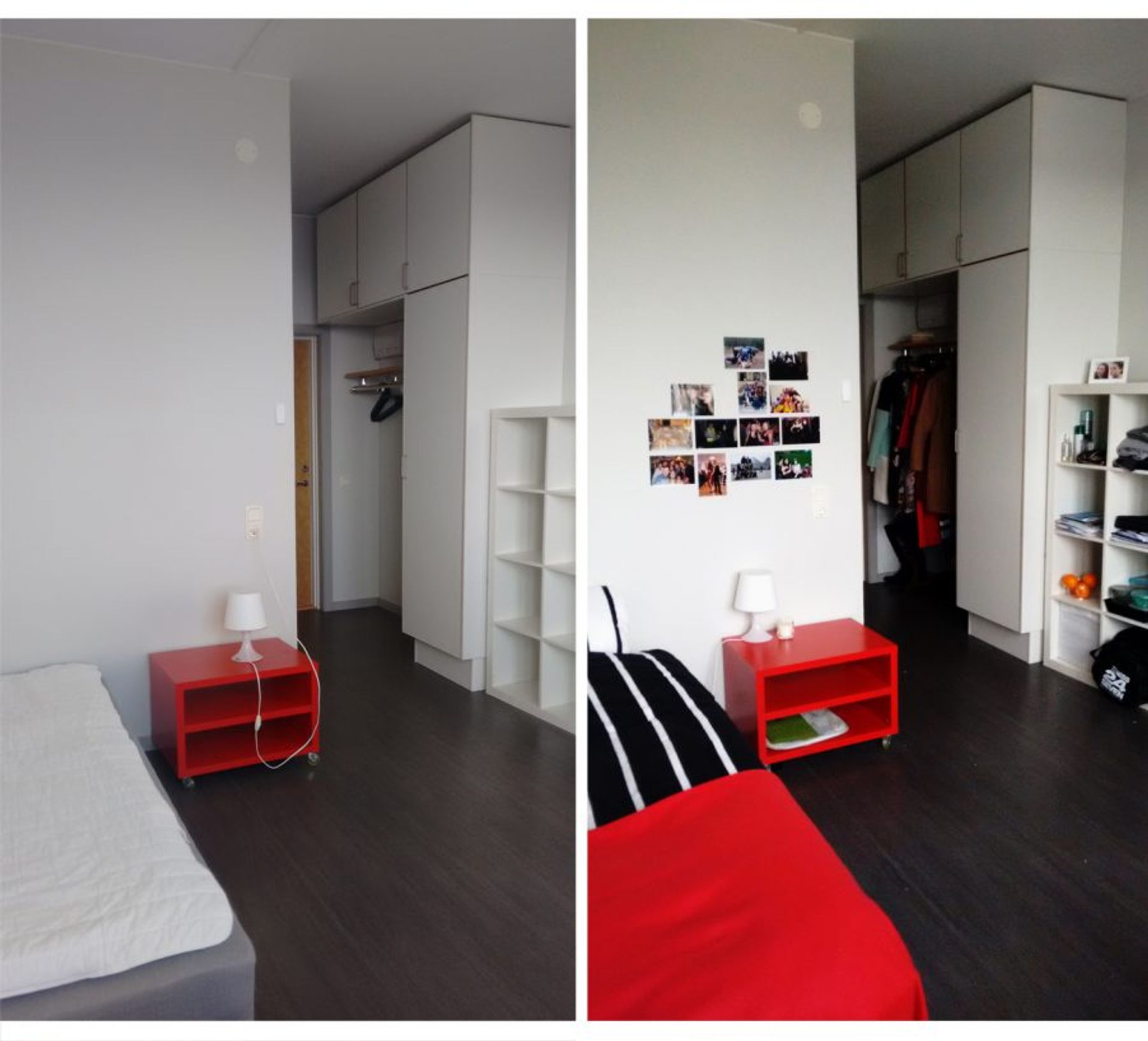 In Malmö we have 4 types of student dorms:  Swedish Rönnen , International Rönnen, Celsiusgården and Malmö Studenthus, so you can choose depending on your needs. Swedish Rönnen (associated with university) and Malmö Studenthus (private) are more like mini-apartments, rented unfurnished, where each room has their own kitchen. Since you have to buy and transport your own furniture, they are rather a long-term option. There are no common areas there, so life there is diametrically different than the one in International Rönnen and Celsiusgården. The latter two are "typical" dorms – with shared kitchen and lounge area, thriving with life and full of Erasmus students. This is what I will describe in this post.
In Rönnen International we have 4 floors, each hosting around 20 students. Your magnetic key gives you access only to your own floor though, so most of your time is usually spent there. Life of the floor revolves around shared kitchen and lounge area – and in my case it is thriving! Of course it depends on the semester and specific group of students, but in my experience living in the dorms is a very social situation. No matter what time the clock shows when you go to the kitchen – if it's not the middle of the night you can be sure to find somebody there (well, sometimes also in the middle of the night!). Students hang there cooking, working, gossiping and watching movies. Several nights a week there is a group movie screening. Every Sunday we have a shared dinner. Every weekend different floor hosts a theme party. Often with costumes, decorations and beer-pong. Usually this includes a lazy Sunday morning/noon with conversations about nothing and everything while laying on a sofa.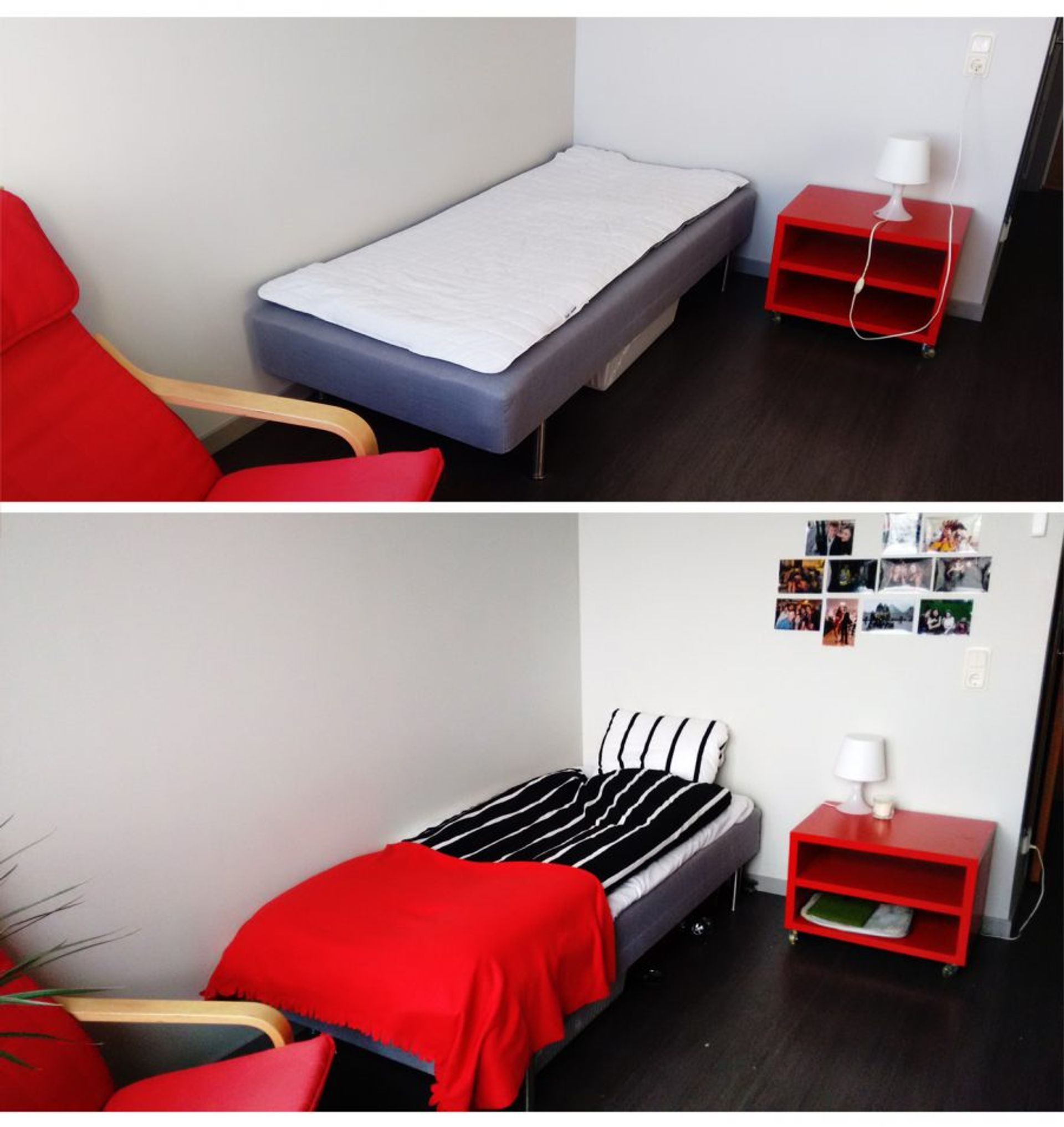 The life in the dorms is best described by moments. The moment when you come home exhausted after a long day of hard work, only to discover an empty fridge and your floormate cooks spaghetti for you two to enjoy together while chatting about your day. The time when you bike through the city with a gang of your girls, shouting secrets and confessions to each other over the shoulders, on your way to bake some Semla with student organisation. It is never having to wonder whether you are invited to a party and always starting a day with a cheerful Hello. But also it is about the moment when you are hesitant to leave your room, not to get distracted from your massive amount of homework. The spark of irritation over all the dirty dishes in the kitchen and noise in the weekend.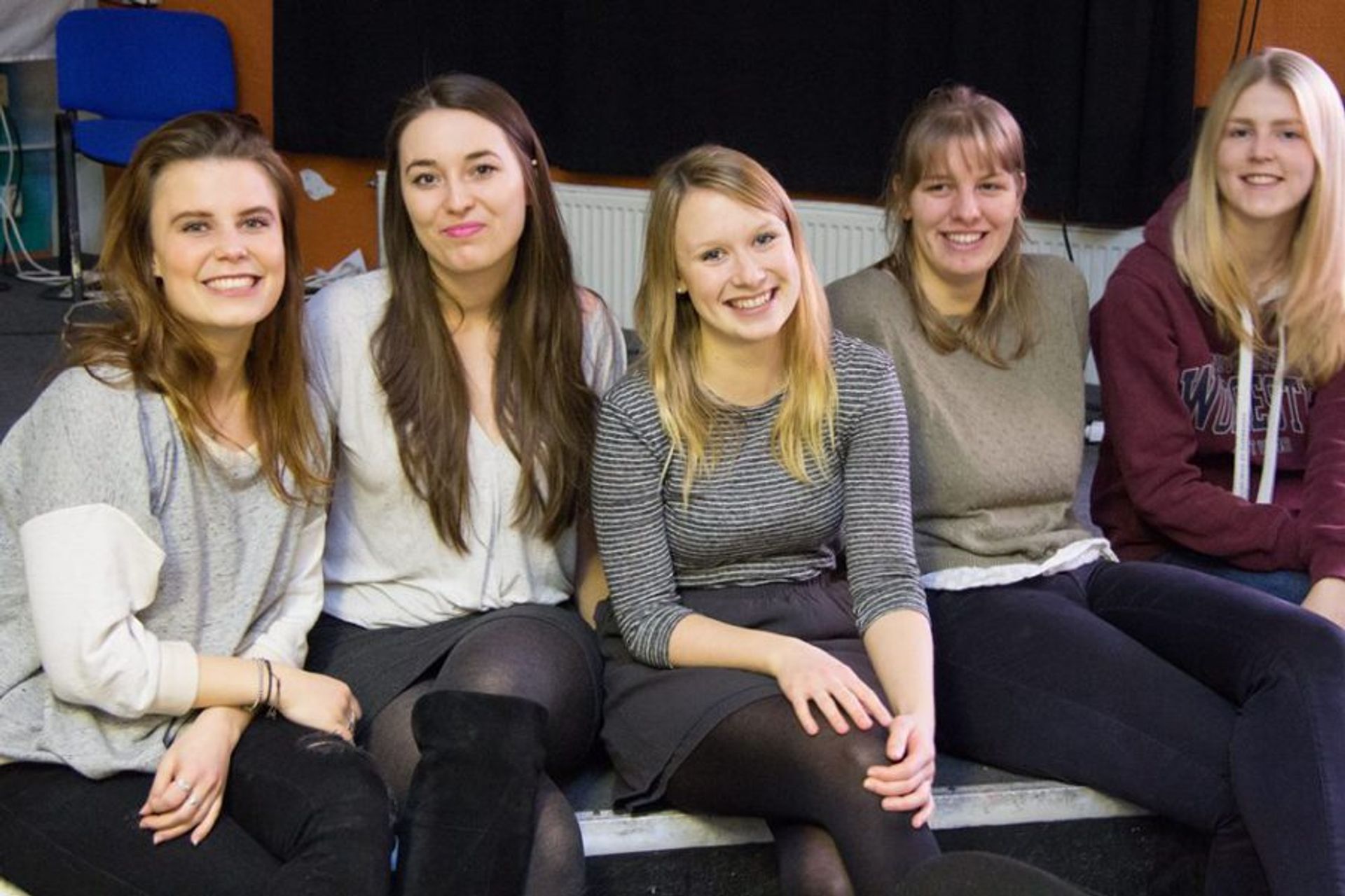 I have been living in the dorms, or as they say in Sweden "in a corridor" for a bit over a month now. Before I have lived in a shared flat for a while and have been renting a room for about 3 months, so I can easily compare different types of student accommodation.  I can admit without much thinking that dorms are definitely my favorite. I like having a lot of people around, but at the same time having the possibility of locking myself in my room (which is very soundproof, I admit!). University housing is by far a best option for exchange students. It saves you a lot of trouble of looking for accommodation and places you in a middle of  the social life of your university.  If you are coming to Sweden for longer, for example entire degree, I would still recommend dorms as a start point if you have this opportunity. Stay there for the first semester, while you get to know the city and make friends. Meanwhile you can look for a shared flat with your best friends. I personally don't see University Housing as a long-term accommodation: it's actually more expensive than renting a room and you may notice that your lifestyle as a full-time student varies from the one of exchange students. Also a very practical reason – I already know I will miss the people who are going to leave Sweden in a few months! I am not sure I could bear the disappointments of goodbyes every semester.
As you can notice I am extremely happy with my corridor – but I also tried to list some of the cons of living in the dorms. Feel free to ask any questions about University housing or accommodation in general!