Rock climbing is one of my favorite ways to spend my free time, and by far my sport of choice. Moving to Umeå as a masters student at the Umeå Institute of Design, I knew I wasn't going to have too much time for climbing anymore. I was comforted by the fact that based on research, it seemed as though Umeå had little to offer in the ways of climbing community, or indoor training climbing facilities.  I won't mention my assumption that there was no outdoor climbing due to  the lack of mountains….
Yes, being a student in an interaction design program is intense, but I have found ways to make a little free time. And yes, the city's facilities are relatively small, but they have an incredibly strong community of climbers, and lots of outdoor climbing all along the coastline! Unfortunately,  I missed the dry weather window that would let me to explore the outdoor climbing areas, but now I have some adventures to look forward to in the spring time.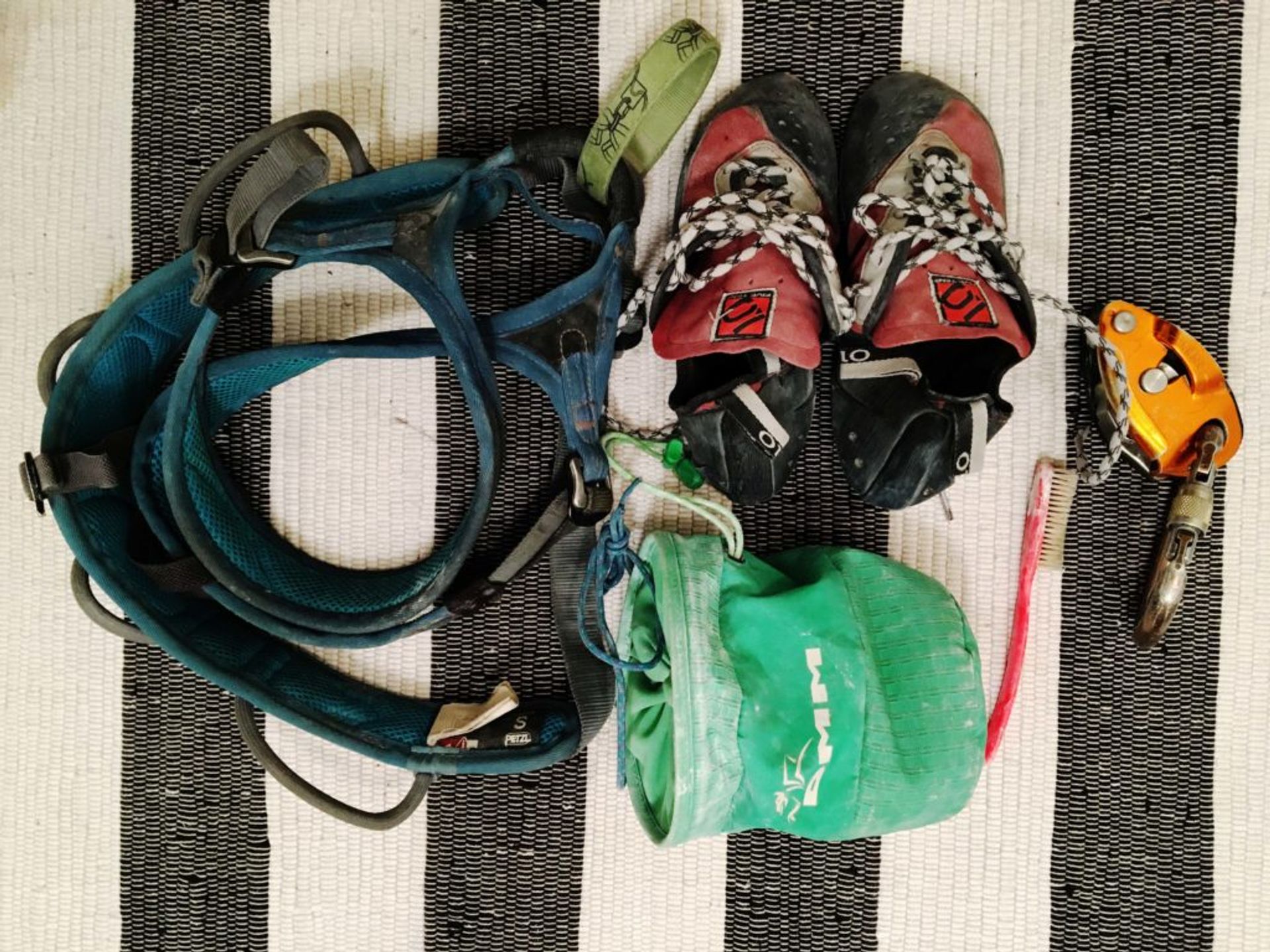 One option:
Umeå has two climbing gyms. The smaller of the two is KFUM, the local version of the YMCA. This sports facility has a range of classes, and has dedicated one large hall to bouldering only. (bouldering is climbing up 4-5 meters without ropes, and traditionally focuses on a few powerful moves to reach the top. Sport climbing on the other hand requires ropes, higher walls and more endurance)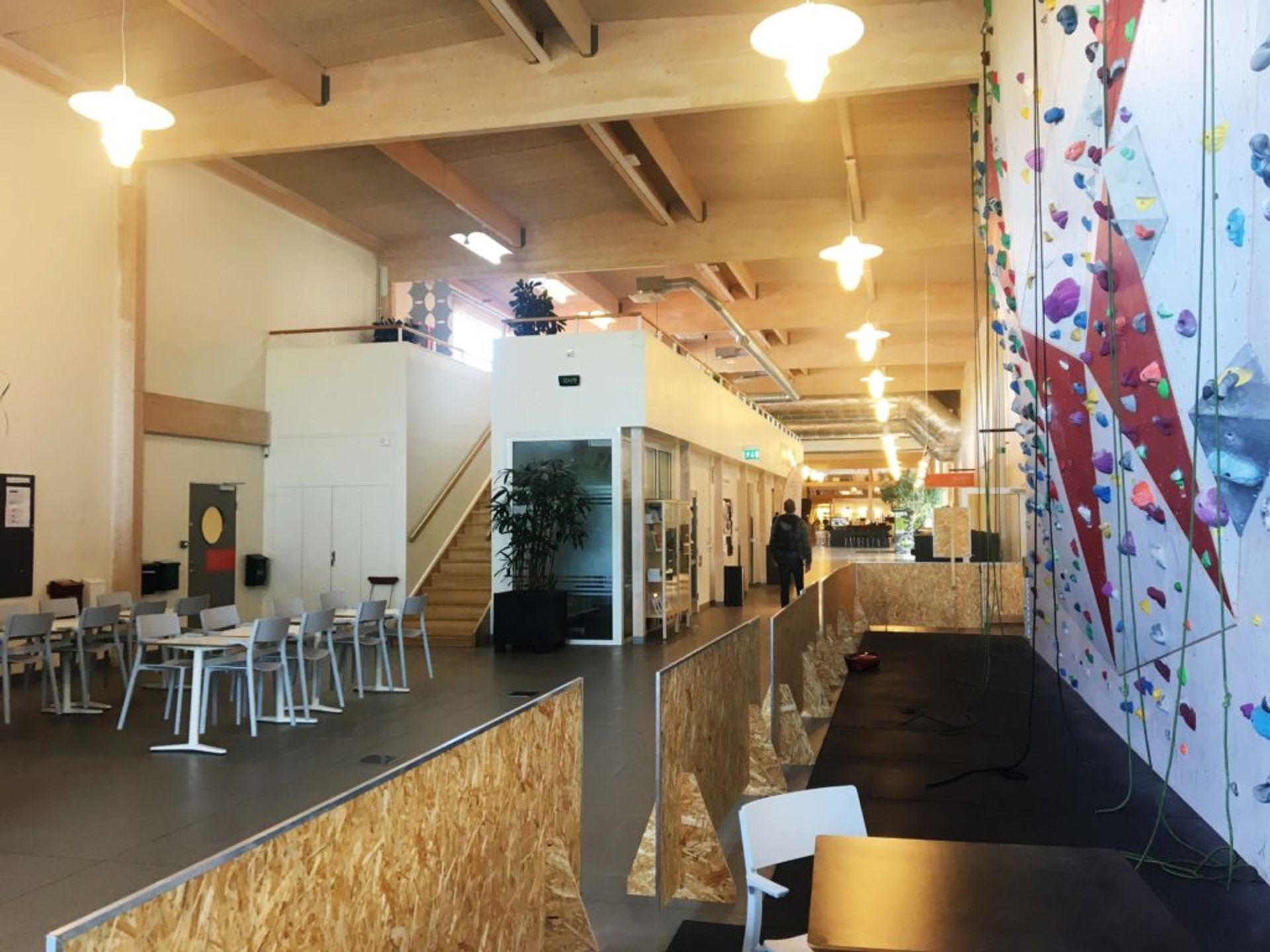 Here at KFUM, plastic climbing holds line the wooden walls, many of which are over hung which increases the difficulty substantially. KFUM certainly feels like a informal gym of your own since to access the hall, you register online, and your number is stored in their computer system. When you arrive at the hall, you dial a number given to you upon registration, and the door is buzzed open. No card, key, or front desk!
The bigger sister…
The larger climbing hall is located within Iksu, Umeå's most extensive workout facility. It is a massive building with a labyrinth like floor plan. (Yes I have gotten lost and had to ask for directions to the exit.) There are multiple weight rooms, beach volleyball courts, spinning rooms, dance halls, and swimming pools among many other exercise activities and machines. There are also two cafes and cozy seating areas to sit in, located on the main floor. They make a nice alternative place to study when you're looking to switch up your routine.
The climbing hall is located in the upper tier of the basket ball gymnasium's stadium. There are multiple walls for both bouldering and top roping (partner climbing on taller walls with ropes and a harness)
Let's get psyched!
This past weekend I was lucky enough to get to participate in a bouldering competition held here. There was a big turn out, with over 100 people there to both compete and spectate. There were over 30 new routes set to climb, and everyone registered to climb received a score car to record which climbs they did successfully. It was a wonderful experience, and I met some incredible people climbing! What a great way to get to know the local climbers in Umeå!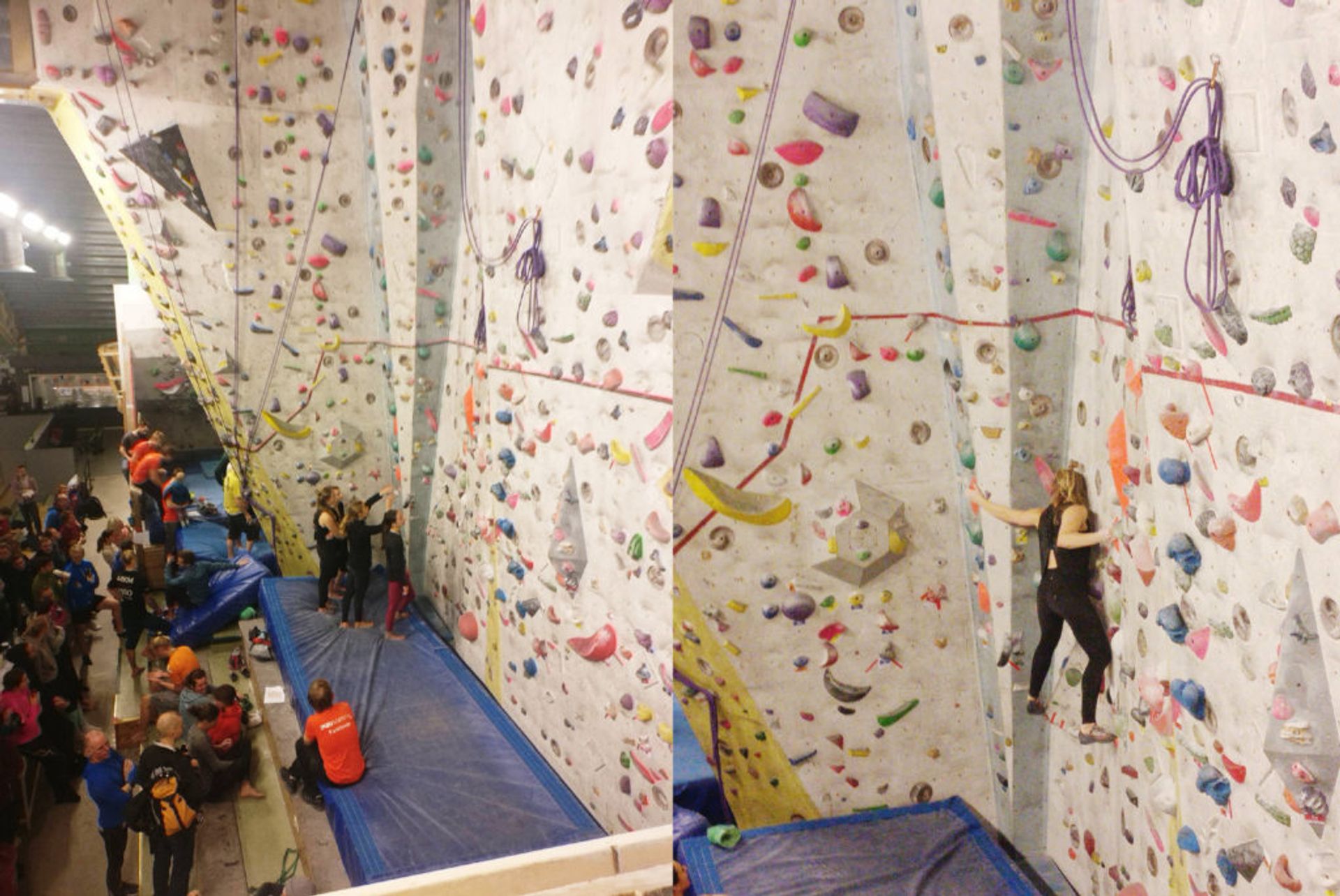 So much to offer…
My first impression of the climbing scene in Umeå has be completely erased, and I look forward to exploring the outdoor climbing in the spring time with my new friends! I should also mention that Iksu will be opening one of northern Europe's largest climbing gyms with olympic standard walls in the fall of 2018. Good thing my master's program is two years so I will have a chance to try it out!