Exactly one year ago I was just where you are: seated in a chair in another country wondering how great it would be to study in Sweden…
So, I know how hard it is to find the perfect for Master's program and to choose the best university for you in Sweden.
And believe me, I also know how the application process that you are going to start very soon seems to be endless and stressful.
I know all of that because I have been through this whole process last year and now I am here in Sweden pursuing my Master's degree at Lund University.
Thus, I am here to tell you can consider me your new best friend because if you are considering coming to study in Sweden you can count on me to get some practical and useful tips about University and Scholarship applications and also to get an honest perspective about how it is to study and live here.
Since we will be good friends for the next year, let me introduce myself so you can understand a little bit more about why I chose Sweden and Lund.
HEJ HEJ, I AM LARA. NICE TO MEET YOU!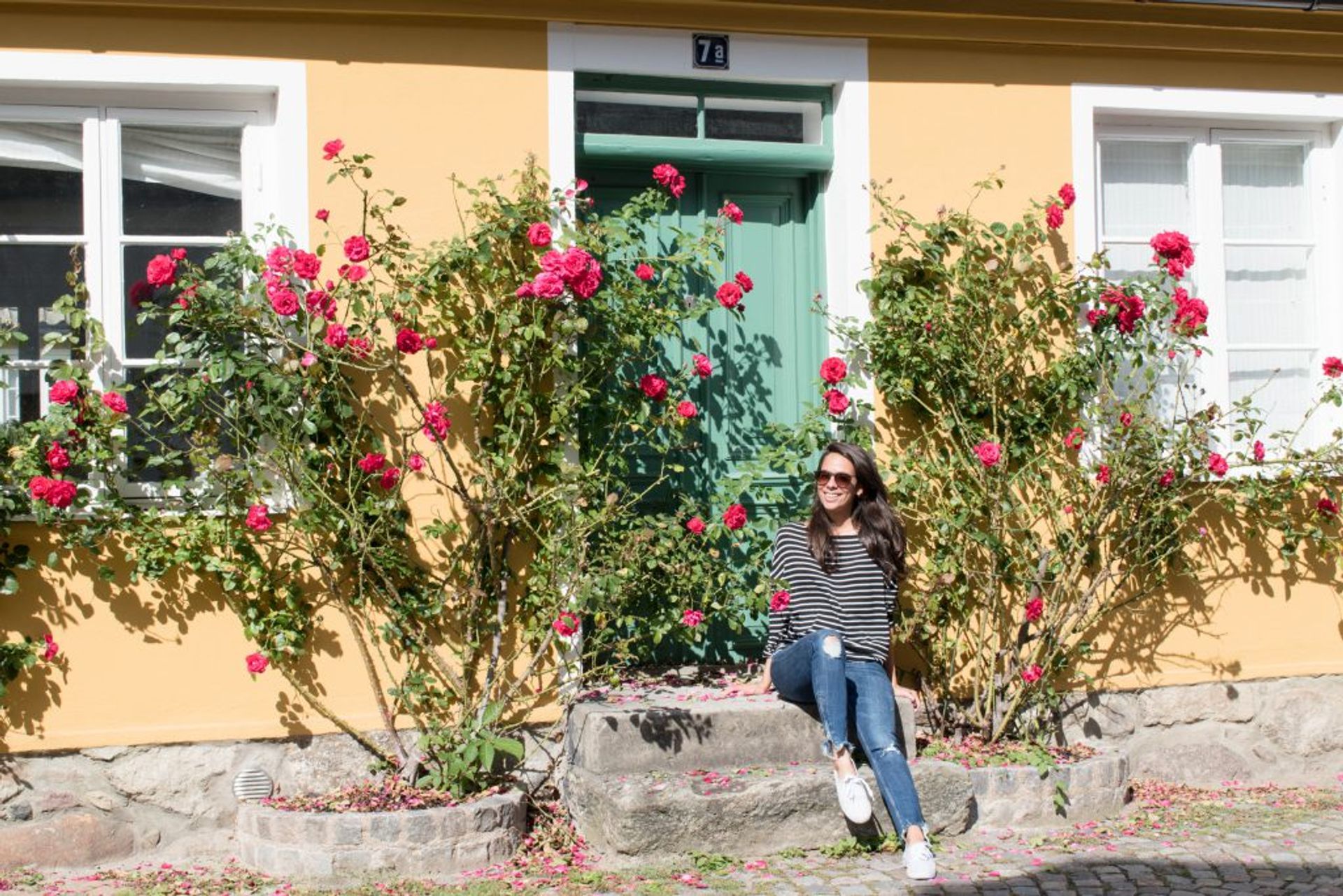 I am Lara, a 26 years old Brazilian lawyer who used to work as a tax consultant for a Big 4 Company, studied accounting as a second degree and tax planning as a specialization course.
I will be calling Sweden my home for the next year while I pursue my Master's degree in European and International Tax at Lund University.
Unlike most of the students I met here, I did not choose to pursue a Masters degree just because I graduated with a Bachelor's degree and don't know what to do next.
Actually, to study abroad wasn't a random choice, it was actually one of the most thoughtful decisions I have ever made in my life.
I am eager to achieve the excellence in my career and since there aren't any International Tax Law Masters Course in Brazil, studying abroad was the only option I had in order to qualify myself and achieve my professional goals.
WHY I CHOSE SWEDEN
I have always admired Sweden for its sense of collectivism and the treatment towards the issues of individual freedoms, equality of gender, sexual orientation and racism.
My priority was to be able to live in this kind of environment while abroad, so that was probably one of the most important aspects that influenced my decision.
Although I have lived in Brazil and USA which are countries with liberal and modern societies, I believe Sweden and the other Scandinavian countries have achieved another level of social development that cares about people's quality of life and still can feature a sustainable economy and I was really eager to see how it worked in practice.
The excellence of education, not only in a formal way at schools and universities but also in a practical way as a society creating engaged citizens based on criticism and creativity was one also another attractive features of Sweden in my opinion.
By the way, creativity is the main issue here in Sweden, and it is encouraged at school and in society in general. As I am a curious person, genuinely interested in so many different topics I feel like Sweden has fit like a glove into my lifestyle.
As a person interested and having had a work background in problem-solving, it is very amazing to live here in Sweden and understand how they manage to overcome problems that no one else is actually putting efforts on and succeed in so many aspects.
Also, I am very interested in connecting with people and communicate with different cultures and as Swedish Universities are very multicultural, they offer a great potential to study and share experiences with people from all around the world.
Besides, I need to admit that I am totally fascinated by the Scandinavian landscapes, the natural wonders and the design standard of Sweden and I was very excited to explore more of this amazing country during the year.
So, Sweden became my number one choice among the other countries I applied to study in Europe and I am very happy for being here and realize Sweden is even better than I imagined!
WHY I CHOSE LUND UNIVERSITY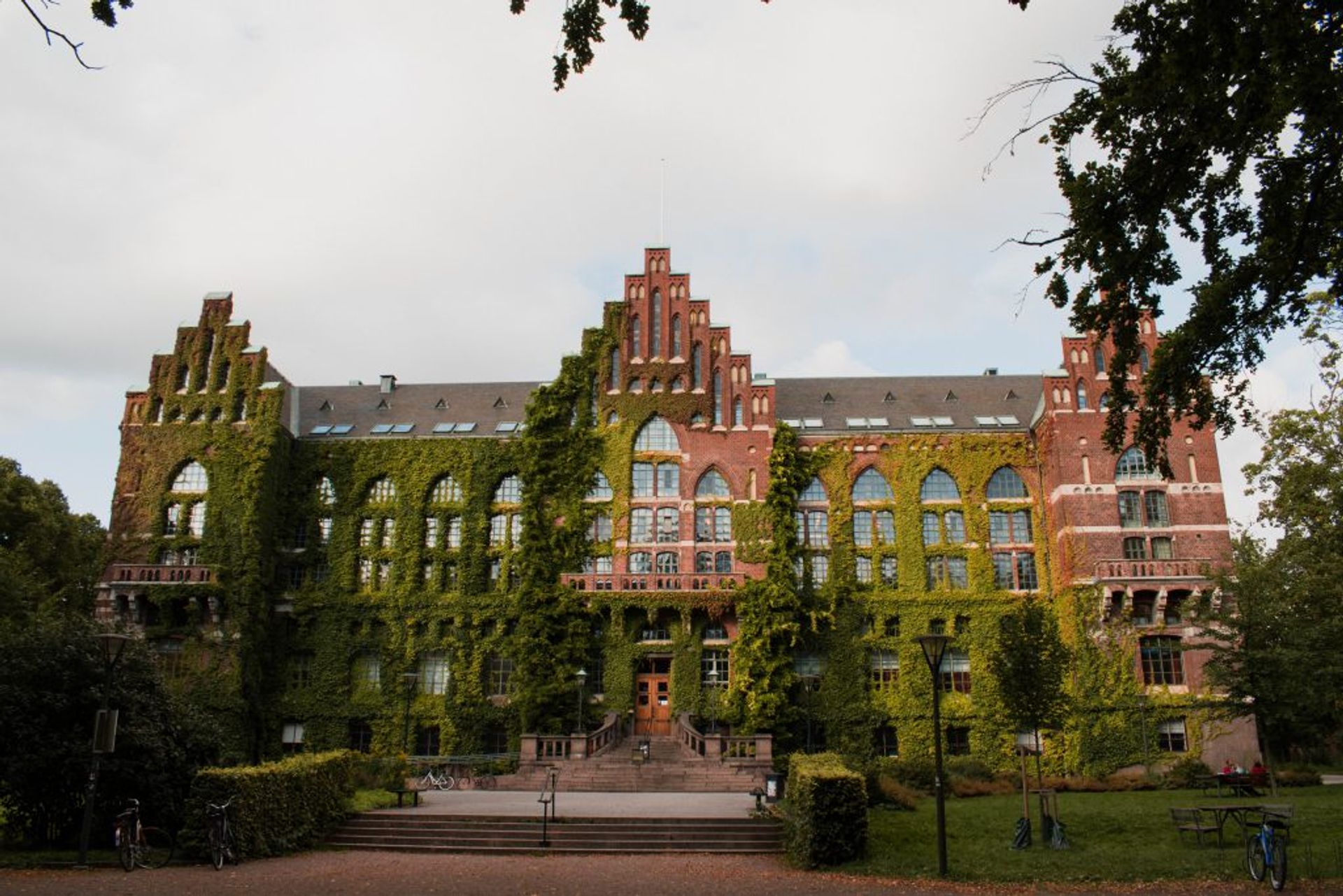 Lund University has a long and vibrant history covering almost 350 years of teaching and it has achieved a position of excellence in international teaching and research scenarios.
The University is highly ranked in many international comparisons of higher education and has been consistently placed in the world's top 100 universities in recent years, among the top 0.4% of the world's universities.
Also, my Masters Programme had amazing reviews and it was recognized as one of the best in the world and I was very excited about being intellectually challenged by the academic programme.
Moreover, I wanted to live in a small town so I could keep life simple, enjoy a regular bike ride, appreciate nature and the small pleasures in life and make time to myself in order to rethink my personal and career goals.
And yes, Lund did not disappoint and I am loving this cozy and charming city which is an amazing place for international students!
YEY, I GOT A SCHOLARSHIP!
I can not express in words how honored I am for being selected as an SI Scholarship Holder and for having the opportunity to study in Sweden with a full scholarship.
I couldn't be here without the support of the Swedish Institute and I know how important it might be for you as well, so if you are planning to apply stick around because I will be writing a lot about the program and how to apply for it.
Now, I am living my dream here in Sweden, learning so much and studying so hard I can't even talk about it, but that is actually why I came here and probably it is why you are also considering to come to Sweden, right?
I want to let you know that I am willing to make the most out of my time in Sweden and you are invited to join me on this journey 🙂
And please let me know if there is anything you would like me to write about, after all, we are already good friends, right?