Autumn is here…can you feel the weather changing?
So gone are the days we used to get away with wearing a T-shirt and hoping for a few hours of sunshine . It's Swedish Autumn and 6 degrees is here to stay and you can't get away with wearing sneakers and ankle socks. Boot and jacket weather is upon us.
On the up side, autumn is putting on a beautiful show. Carpets of yellow, red and orange leaves litter the streets, you can't help but stop and stare at the nature and all it's wonders.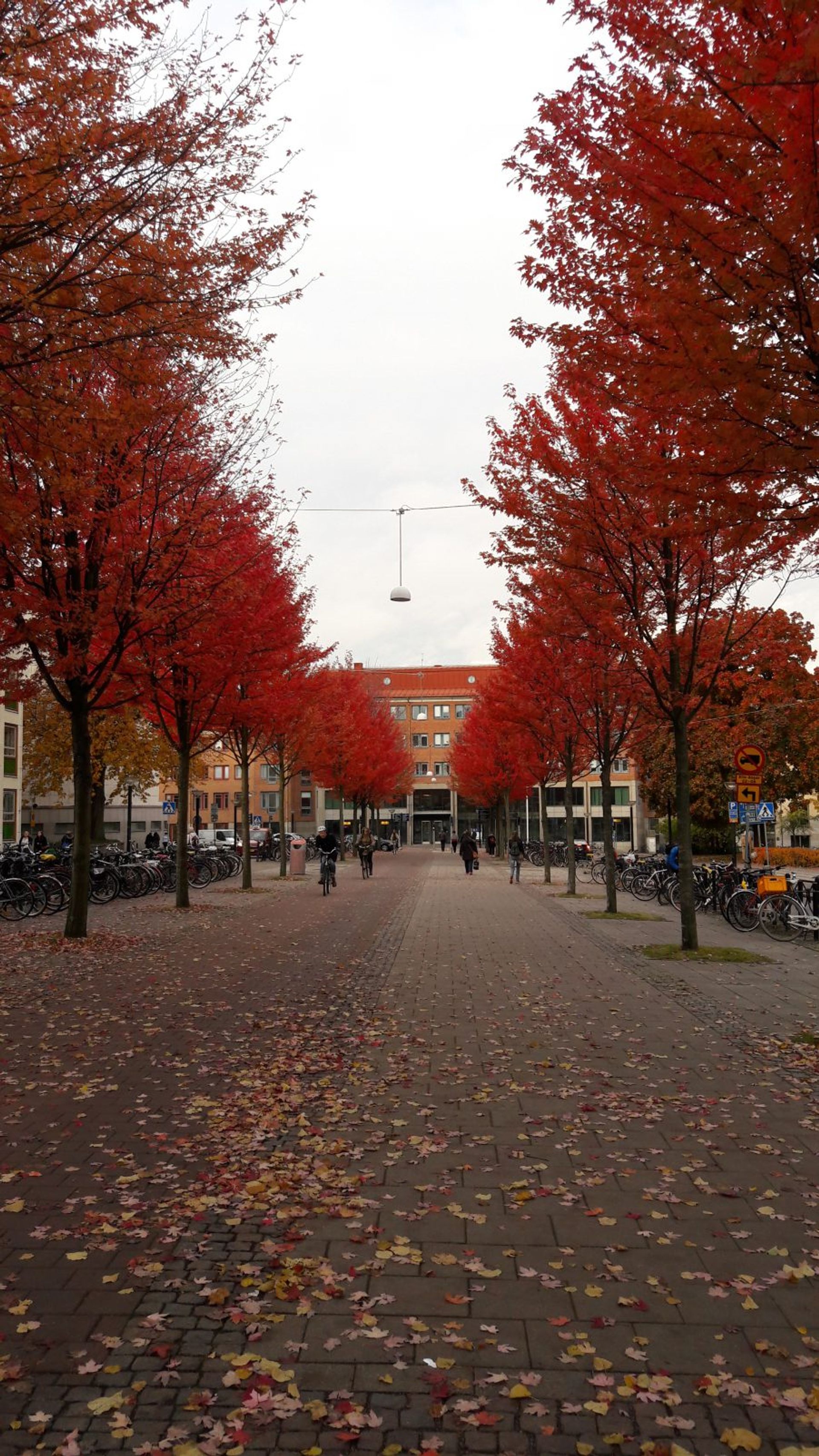 I jokingly laugh and say that back home when leaves start to fall off a tree it means that it is dying. However, here it just means they're going to sleep and will wake up when spring time comes calling.
It's sad but poetic in a way. It's like when L.M Montgomery said:
My first Autumn
It has been truly magical ride. The array of colours and the picturesque views of leaves changing and apples blooming on trees has been like living in a scene of a Disney movie.
Armed with my phone and in need of a well-deserved break from being cooped up indoors, I decided to explore Gothenburg and see what autumn had in store and boy did I happen upon some amazing colours and scenes like this one at the Chalmers Lindholmen campus.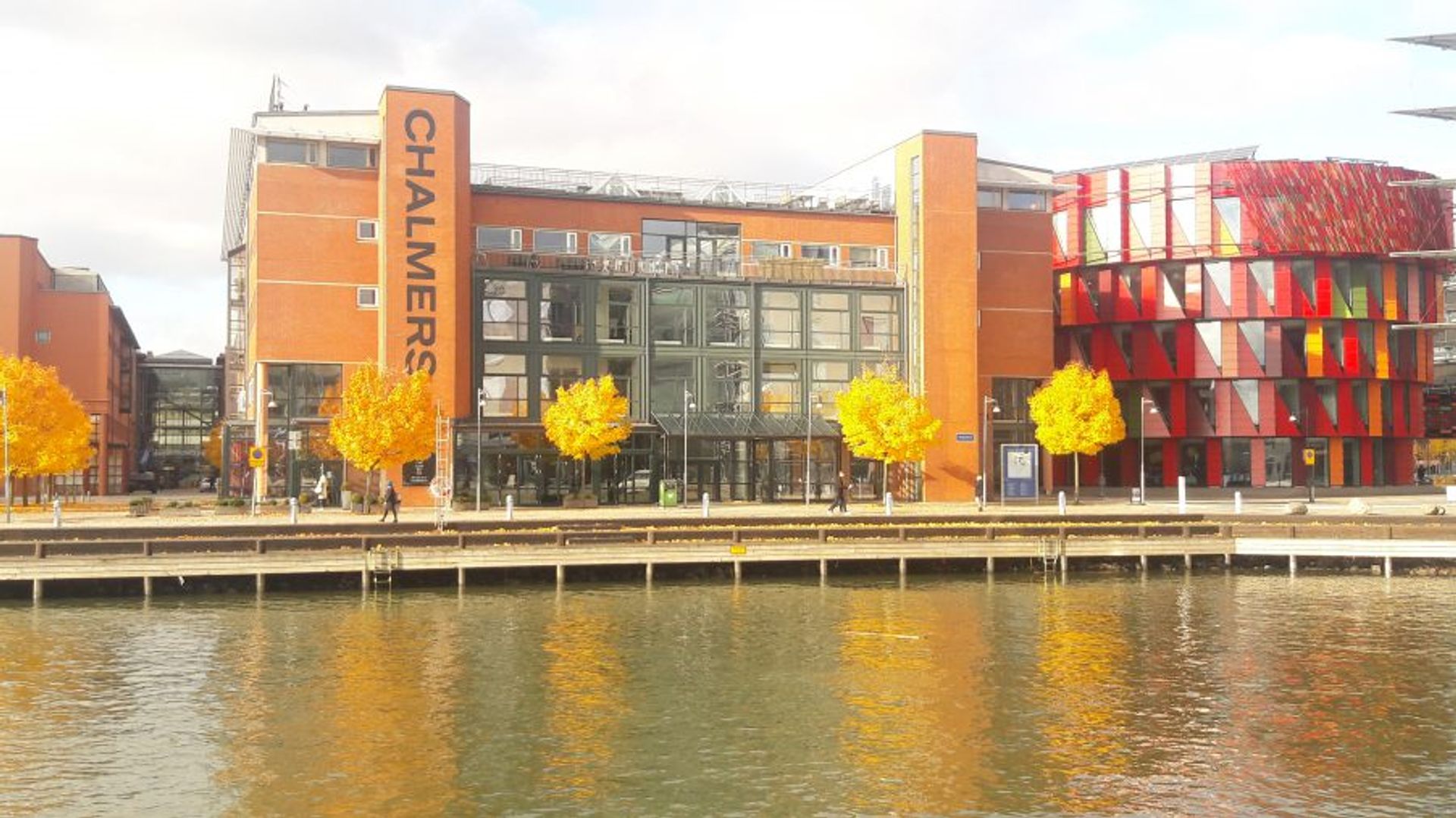 In preparation for autumn, I have a list of 5 things you need to be prepared as a student:
Coffee mug – (highly portable) for those long nights of studying or lectures when you can't keep awake (you can find interesting mugs your local supermarket, I found mine at Clas Ohlson). They range in price from about 30-100 KR.
DIY herbarium – here's a link for a cool DIY. If like me this is your first autumn or you just love all the colours of autumn in general. This is a great way to keep some memories.
A great pair of gloves – with the weather kicking in you need something that will keep your hands toasty. There is a variety of styles from ones that look like oven mits to the more traditional fleece to wool.
Camera or Smartphone – you never know when you'll happen upon a great picture walking down the street.
Fika spot – in these cold times, there's nothing better than getting out of the cold and slipping into a little café to have some hot chocolate (insert coffee for swedes) and a sweet treat to lift up your spirits.
So, enjoy Autumn. For Winter is coming.
Follow Study in Sweden on Snapchat for more updates
From Sweden with love