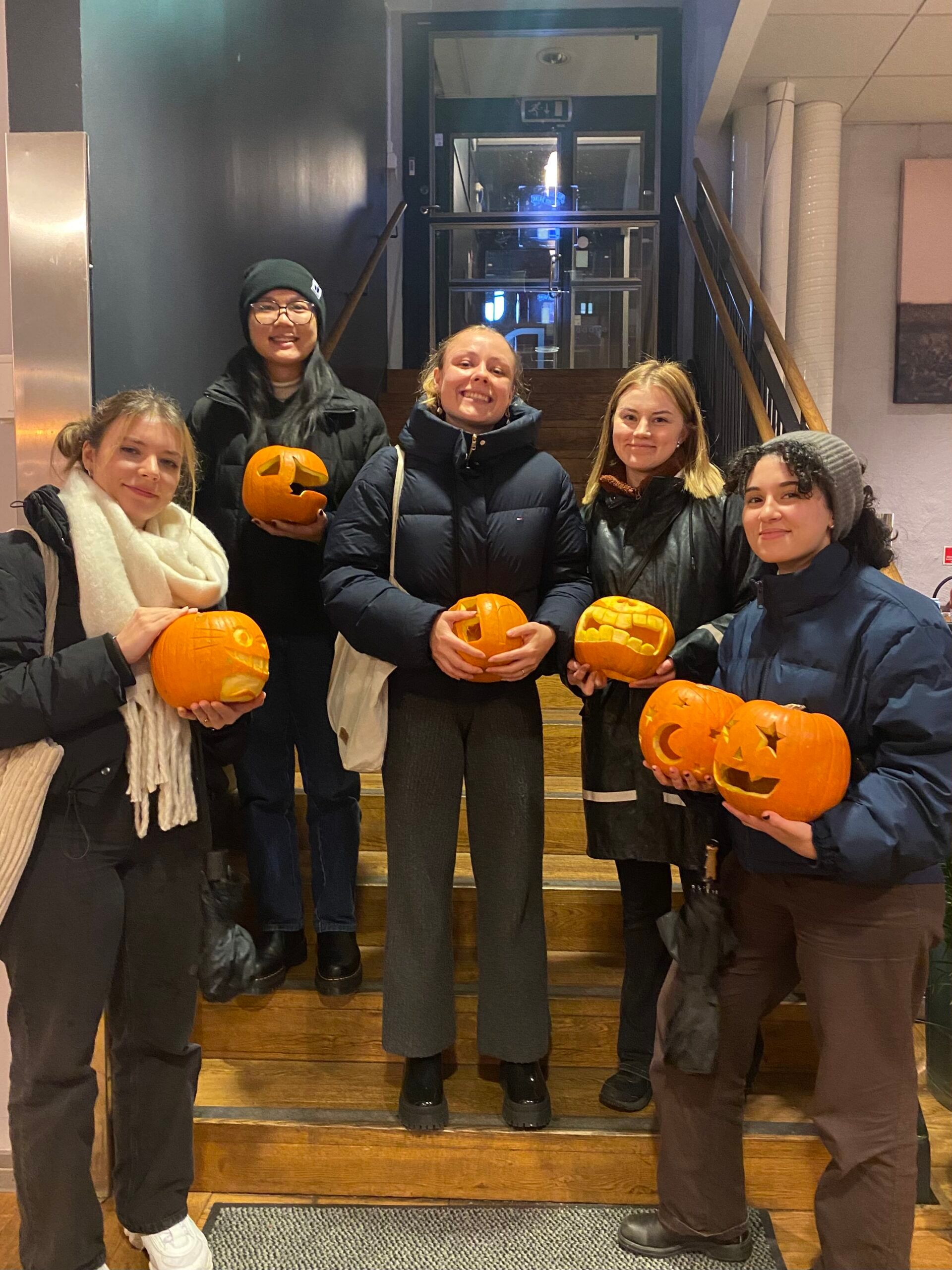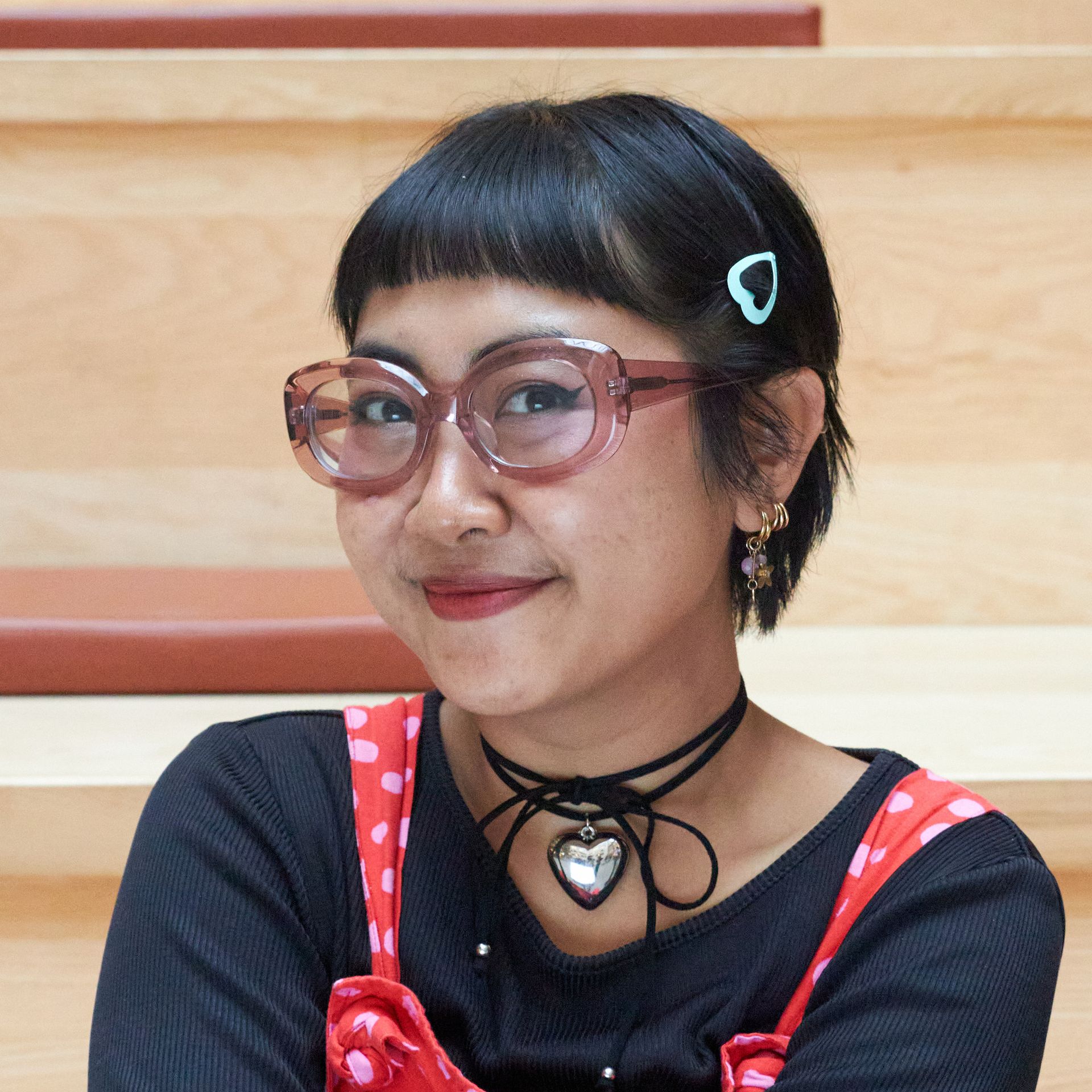 Written by Nana
01 Nov 2023
Jönköping University came alive with a 'greener' kind of Halloween spirit, thanks to the Students for Sustainable Action (SSA), the university's sustainability club. On the 29th of October 2023, they organized a pumpkin-carving event that put a fun twist on the spooky season while addressing the issue of food waste often associated with Halloween. This is so Swedish, that anything can be made more purposeful and sustainable!
Halloween typically sees many pumpkins go to waste, and SSA aimed to change that. This event was open to everyone, and it had a unique purpose. Beyond the eerie grins and creative designs, they wanted to emphasize the importance of avoiding waste, especially when it comes to pumpkins.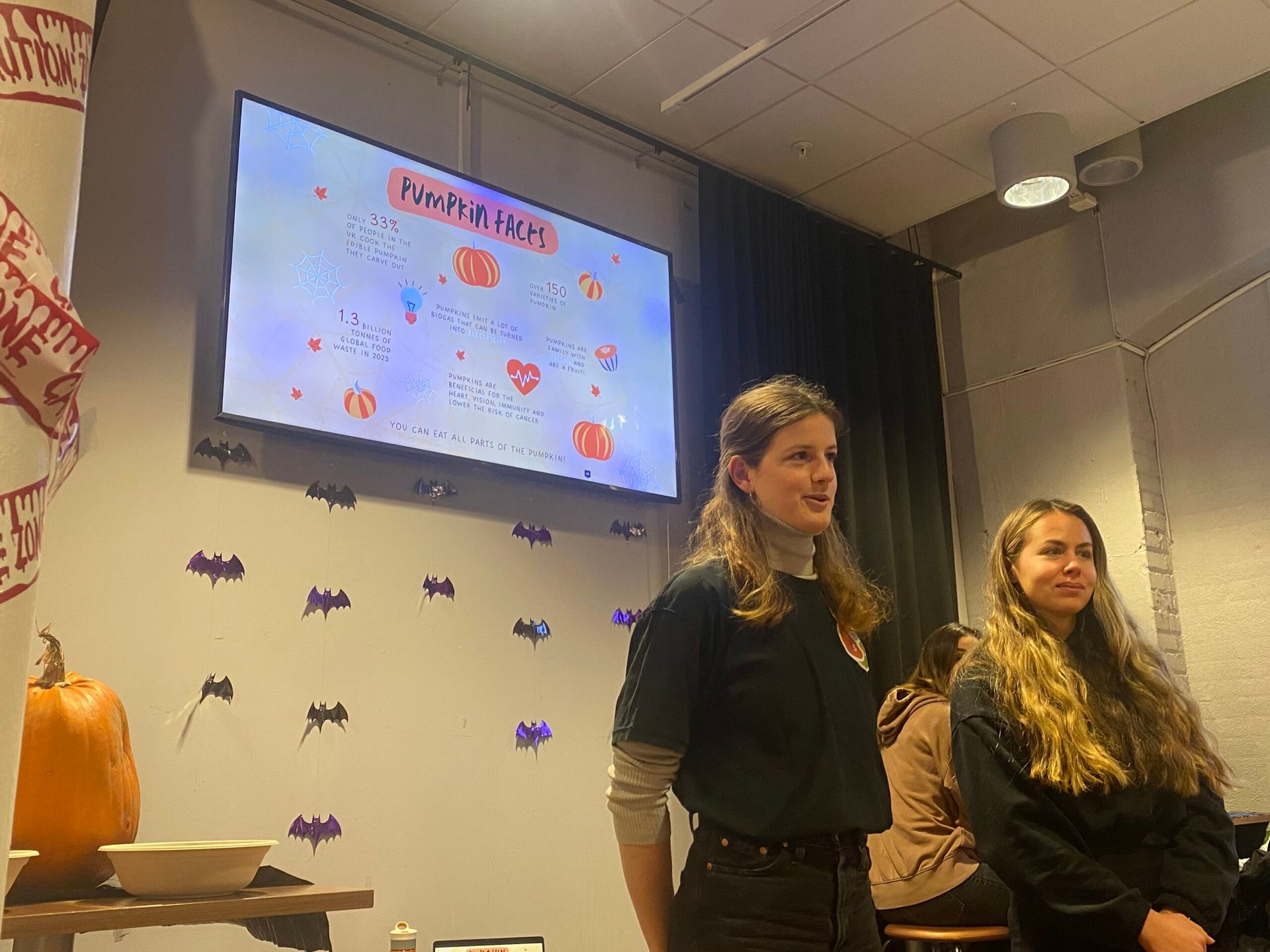 Attendees from all corners of the campus gathered in our Student Union's Rio Cafe to celebrate autumn, equipped with carving tools and an eagerness to create pumpkin art. From classic jack-o'-lanterns to intricate designs, students showcased their artistic talents on these orange canvases.

Before starting the event, SSA also used this opportunity to raise awareness related to pumpkin pollution problem –especially during Halloween season, and about food waste in general. Some of the unique facts were: only 33% people in the UK cook the pumpkins they carve; pumpkins emit a lot of biogas that can be turned into electricity; pumpkins are fruits not vegetables; pumpkins have the potential to turn into great soil; and you can actually eat all parts of the pumpkin! Super interesting and rarely been talked about in Halloween events~

Click to read about sustainable food shopping in Sweden.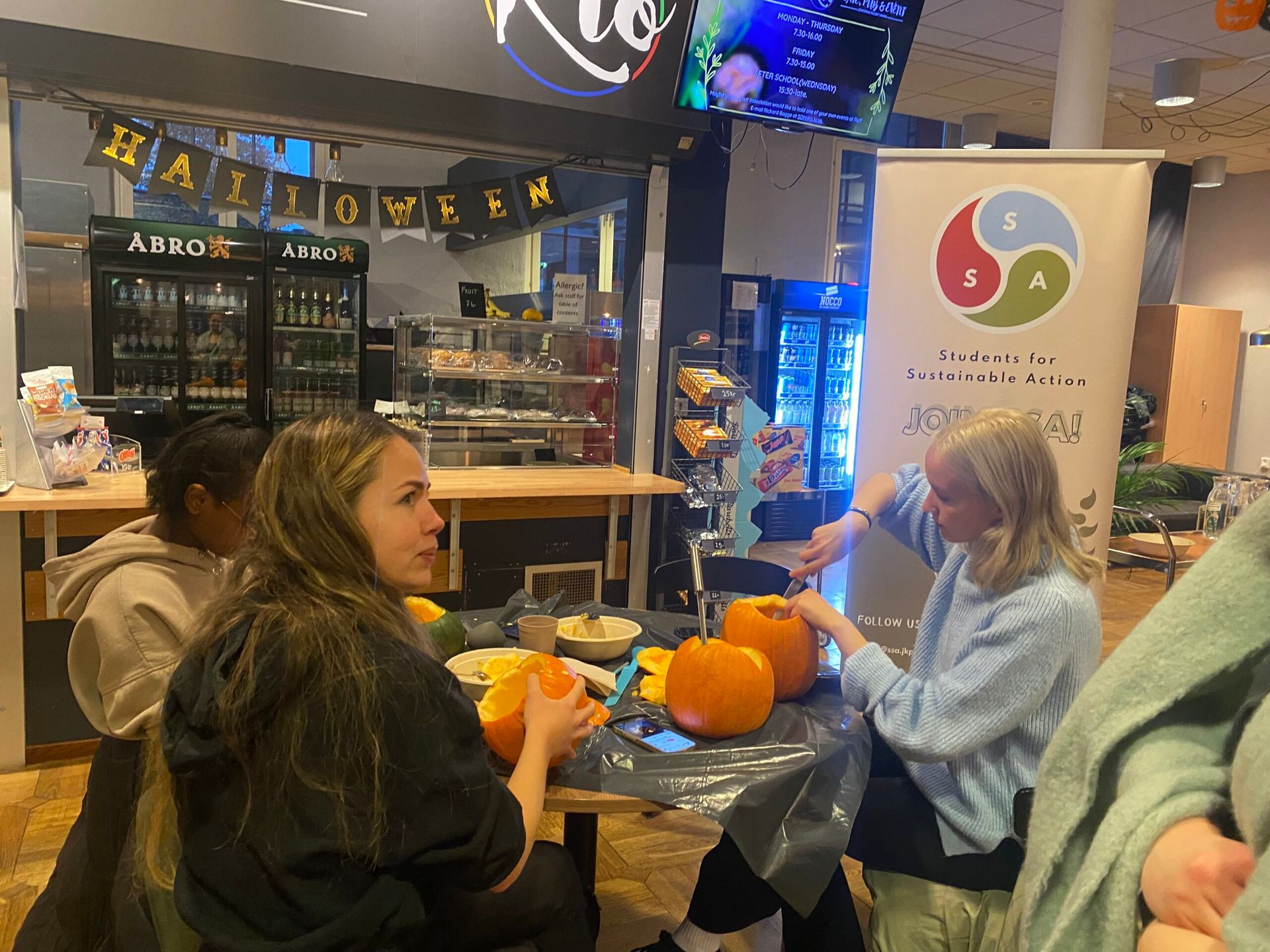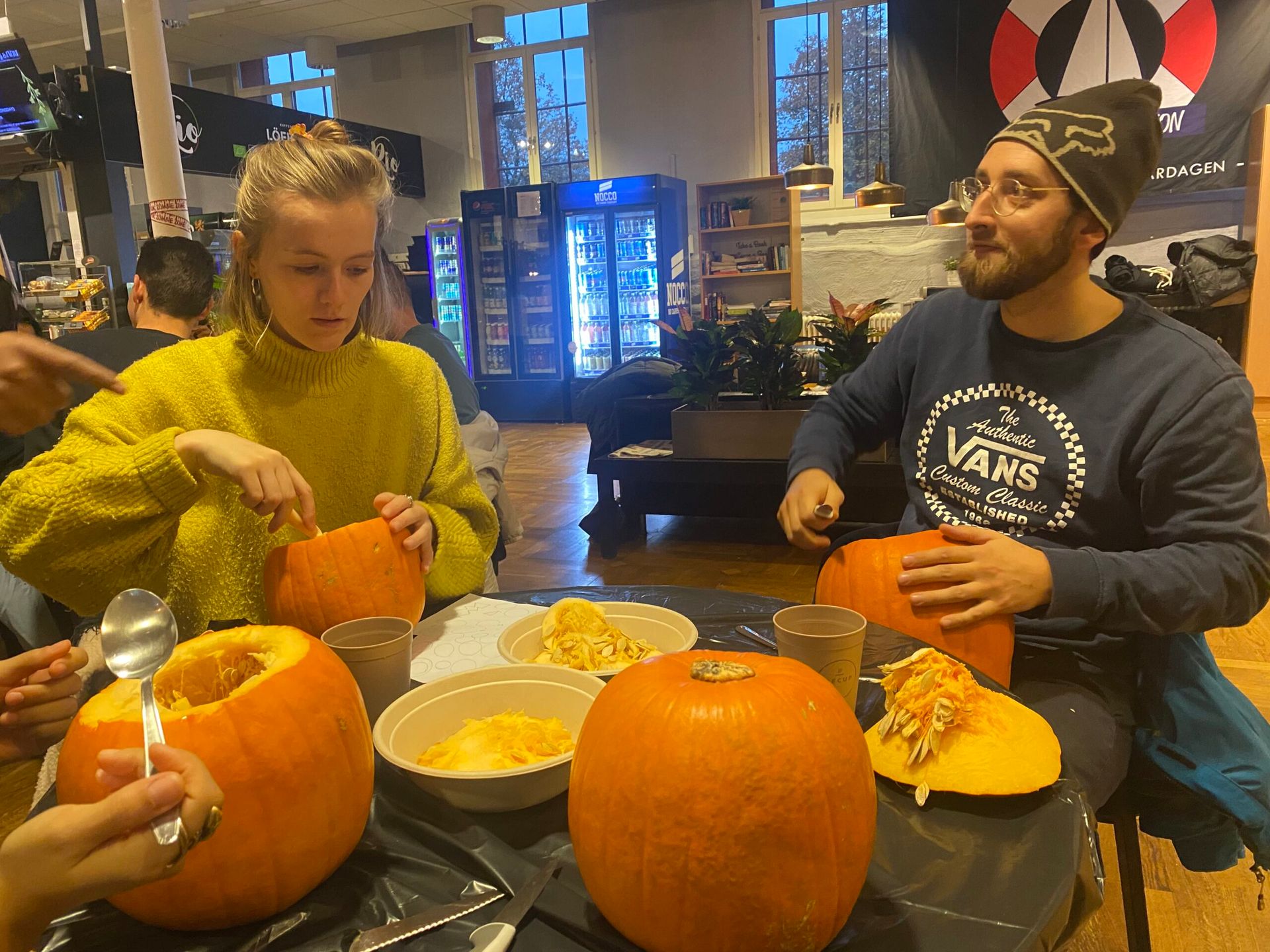 A yummy twist
Another thing that set this event apart was the sustainable twist. Every part of the pumpkins was put to good use. The rinds, pulp, and seeds were collected and transformed into tasty snacks and comforting soups, making sure nothing went to waste. 

The pumpkin transformation process was impressive. Leftover seeds became spiced snacks, while the pulp was magically turned into velvety pumpkin soup. It was a lesson in resourcefulness and a reminder of how simple ingredients can be turned into delightful treats with a bit of creativity.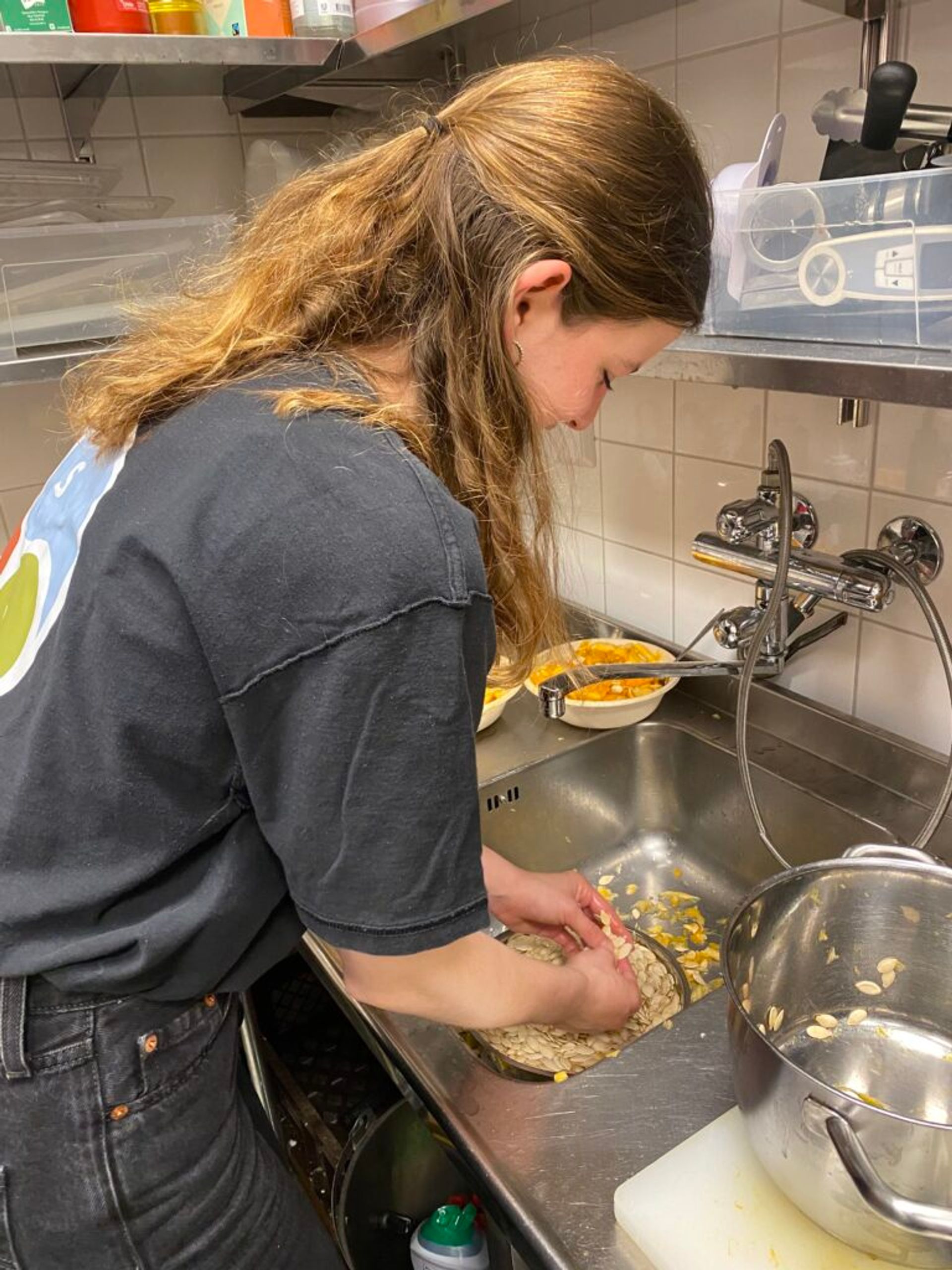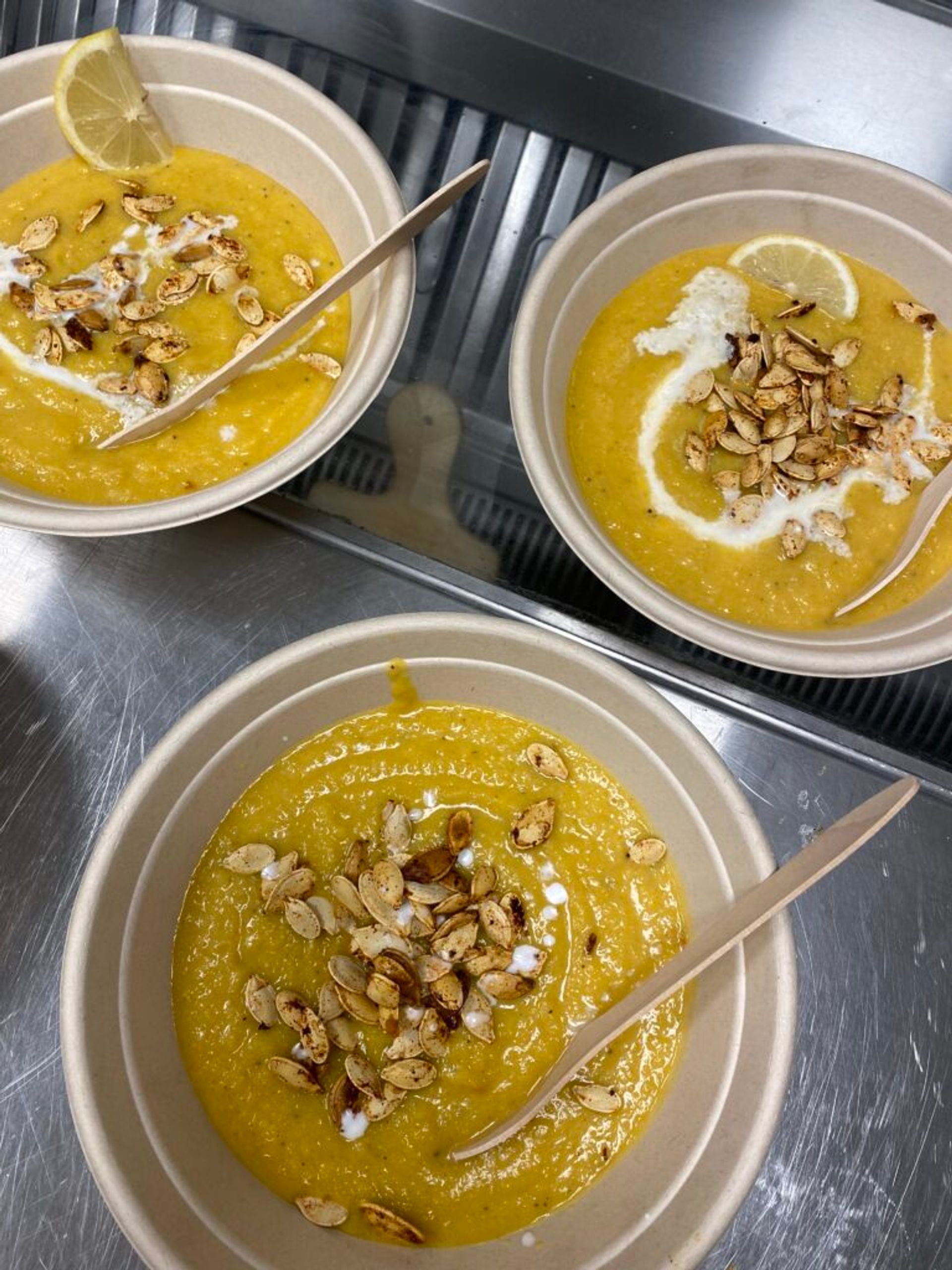 As the sun set over Jönköping University, the courtyard was adorned with lantern-lit pumpkins, and the carvers were left content. People gathered around to share their pumpkin creations and enjoyed the snacks made from the same pumpkins they had just carved. The event showed that sustainability doesn't have to be boring or preachy; it can be fun and delicious.

After we completed carving, we displayed all of our creations and clapped for the top five pumpkins. It was incredible to see other people's artworks on pumpkins. And since this was my first time carving a pumpkin, everything felt more special.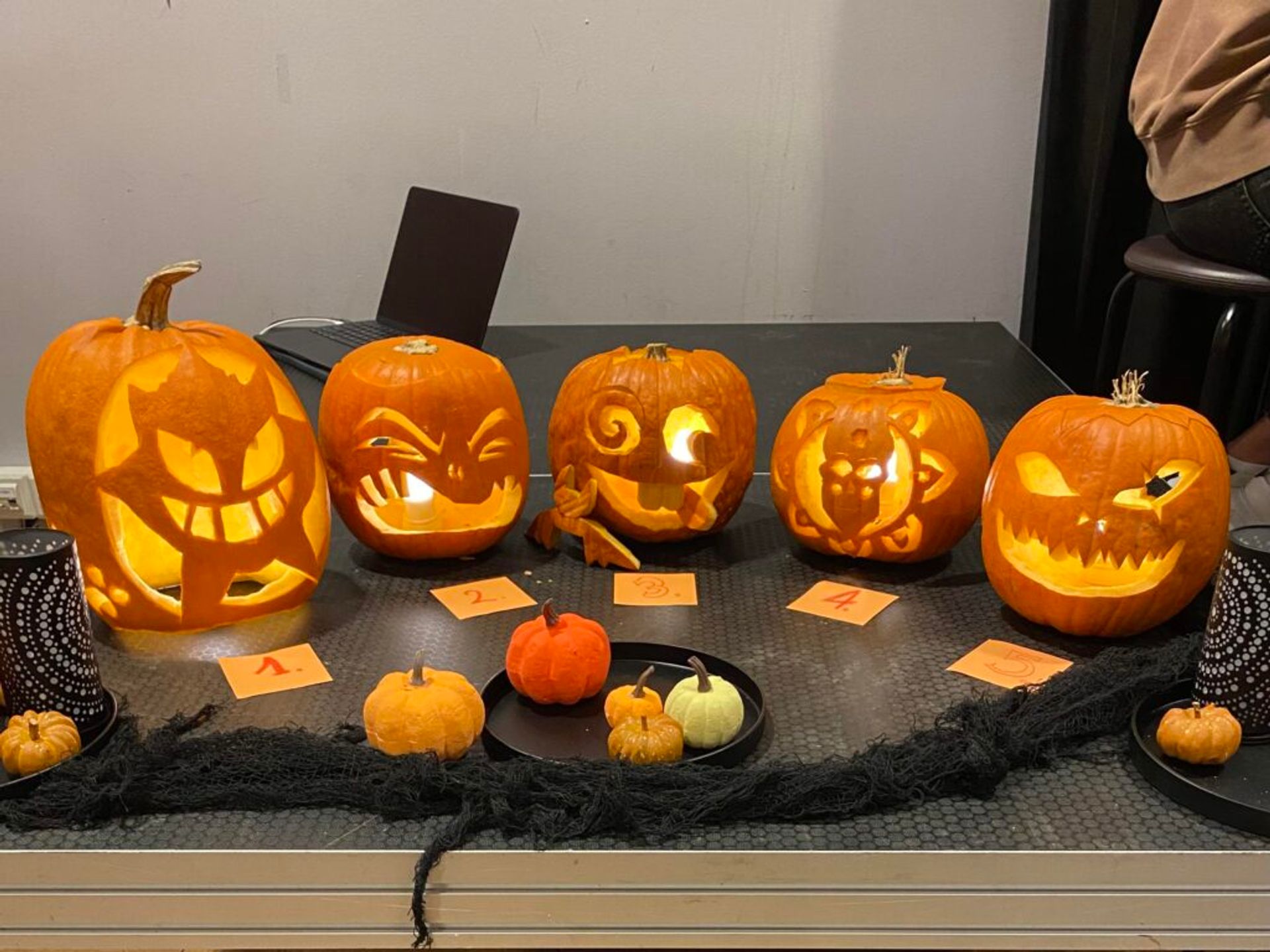 Halloween can be more than just costumes and candy. It can also be about making eco-friendly choices and reducing food waste. Thanks to the Students for Sustainable Action, all of us left not only with their carved pumpkins but with a greater awareness of how fun and tasty sustainability can be. Who would have thought that being environmentally friendly could taste so good?