I remember my first reaction when I stepped inside my campus building at Jönköping University (JU), it was this emoji: 🥰. "Jahaa, ok nice, cute, fint, lagom; not too big, not too small, not too extravagant."

Coming from Indonesia 🇮🇩 (a land where everything is too much) the university area is smaller than my uni back home. But my oh my, when I toured around, some facilities made me too excited & forgot my existence. 😱 "Who am I, what I am doing here??" "Ok, you are Nana, and you're a Master's student." Yap. I needed to calm myself there. 🫨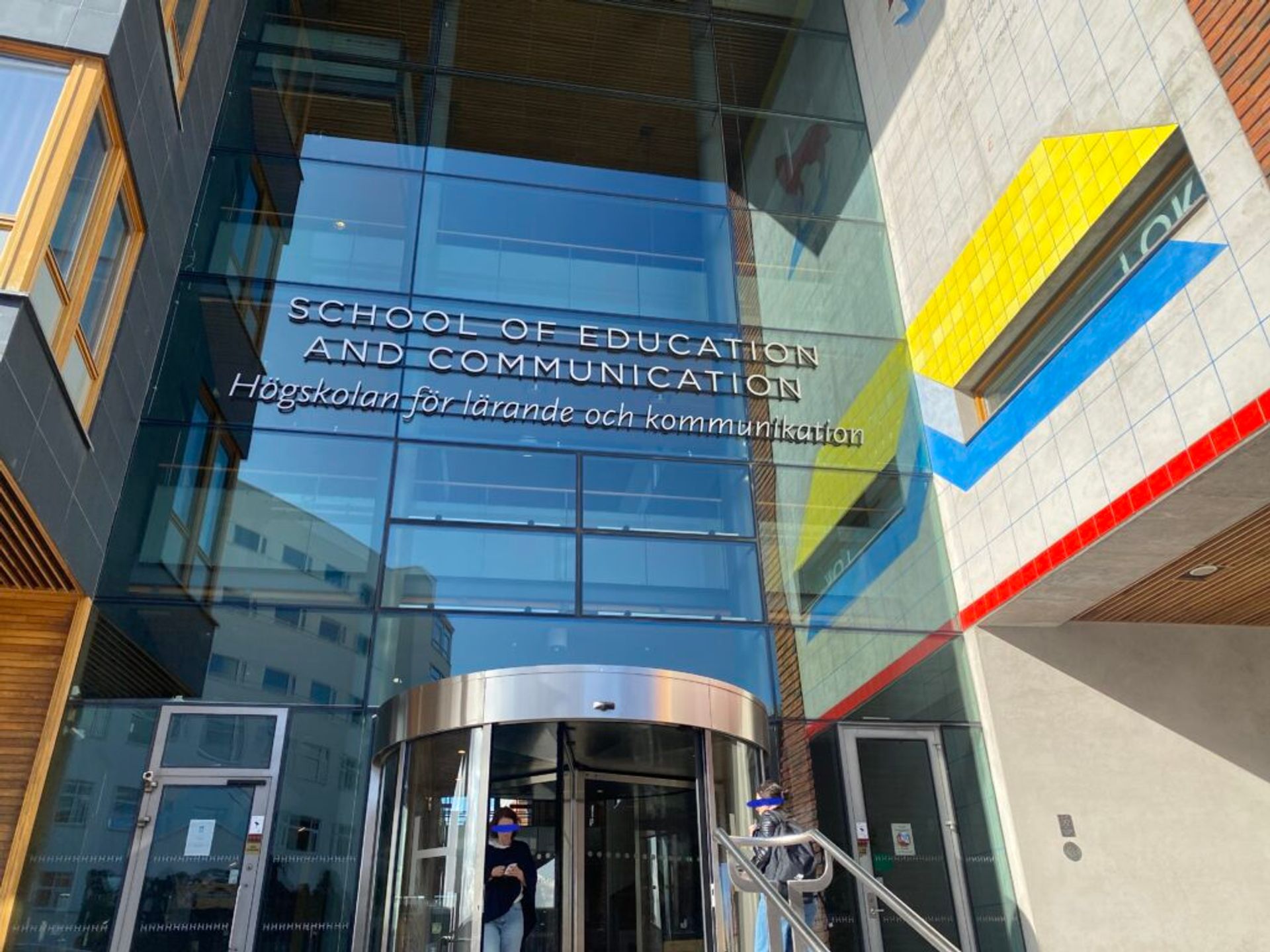 Back to these facilities that I am thrilled to tell you about. Apparently, even though they are really unique to me, these things are quite typical in a Swedish campus. (Check also: 5 things that surprised Lauren about uni in Sweden). Ok anyway, let's get started! 🤗 
🔥

HOT LUNCH ANYTIME

🍱

There's a room full of microwaves and fridges! Yes, "OMG" is the right reaction. You can bring your own lunch and reheat them anytime. Even better, you can put your lunchboxes for the next days in the fridge (nobody would steal them, I promise) and the fridges are cleaned every Monday 6-7 AM. No more sad cold meals throughout your academic life!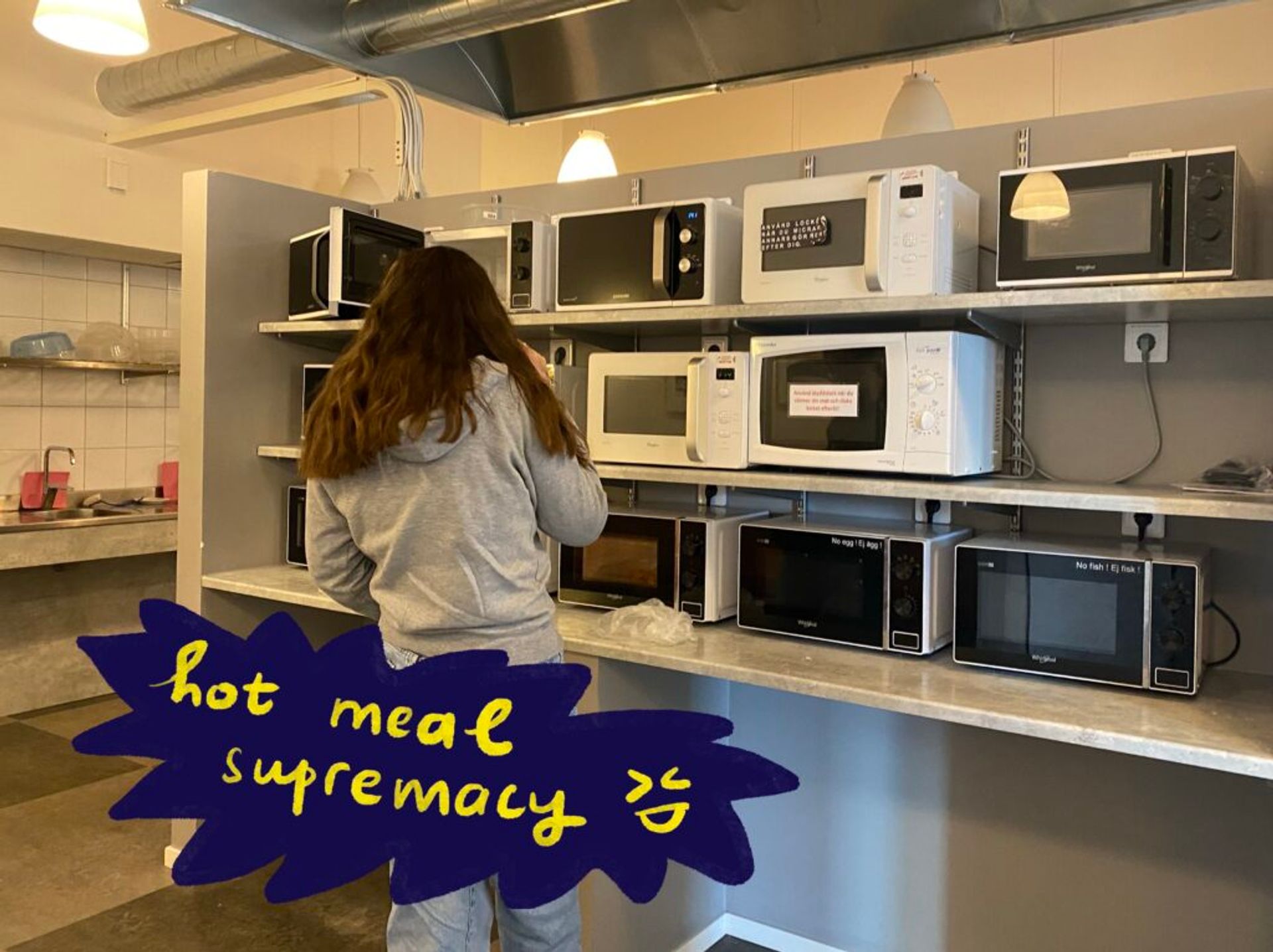 🧍‍♀️

MIXED-GENDER TOILET

🧍‍♂️

Sweden and equality. In some countries, gender-neutral toilets are common, but not where I come from, mainly because of cultural reasons. The restrooms here are usually individual rooms with built-in sinks and mirrors, unlike the large, multi-stall rooms seen in schools in American TV series. And yes, the ones that I've found here are usually very clean and spotless.✨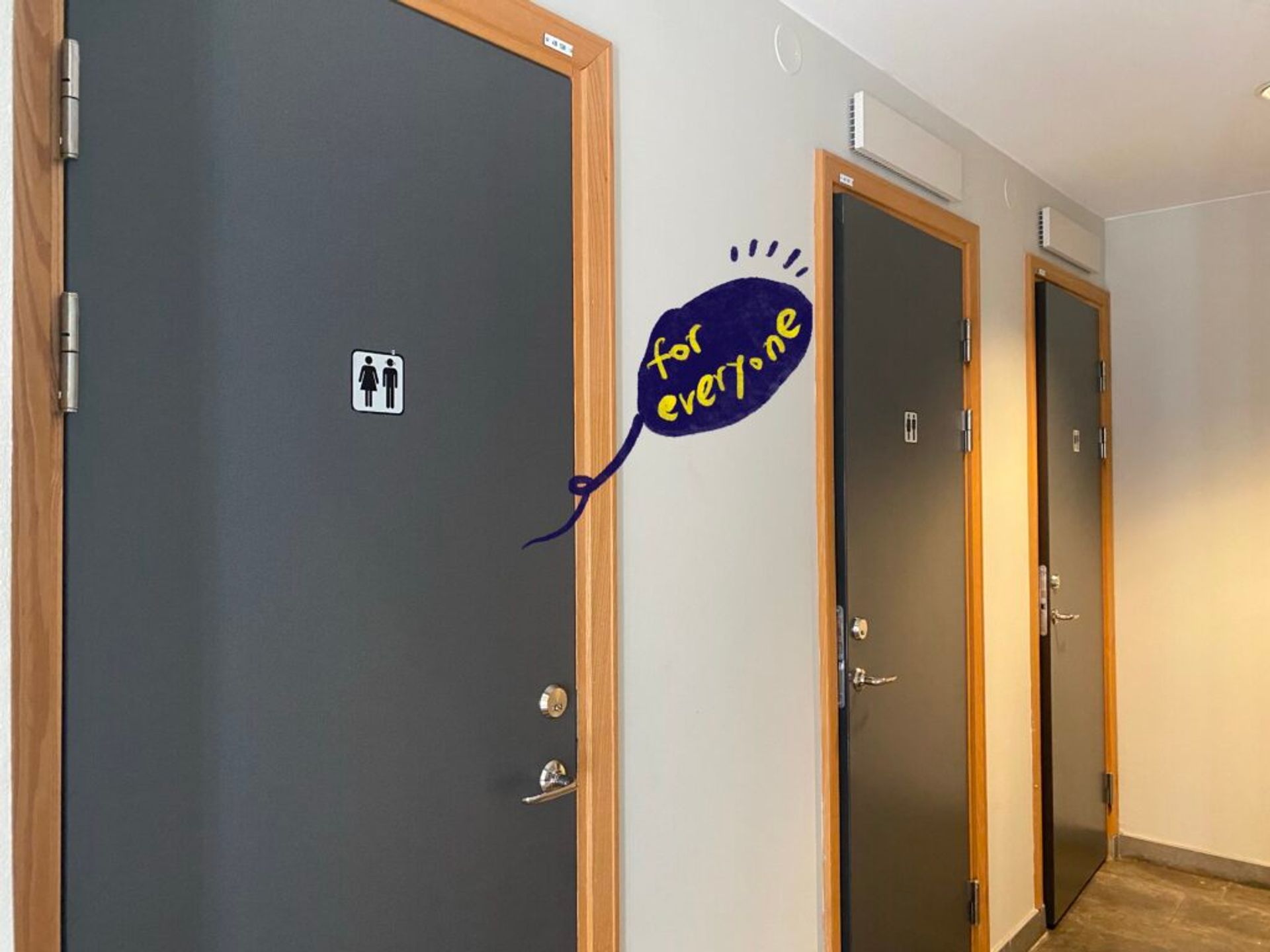 🛐

MULTI-FAITH PRAYING ROOM

🙏

Inclusive and respectful of diverse cultures and beliefs, in my university, they provide multi-faith praying rooms for students of all religions, genders, and cultures. These peaceful sanctuaries offer a calm space for meditation, prayer, or quiet reflection, ensuring that every student, staff, and faculty can practice their faith on campus. My moslem friend from Indonesia usually uses this as musholla and prays here when he's at school. Yap, it's just one more way Sweden embraces diversity in higher education.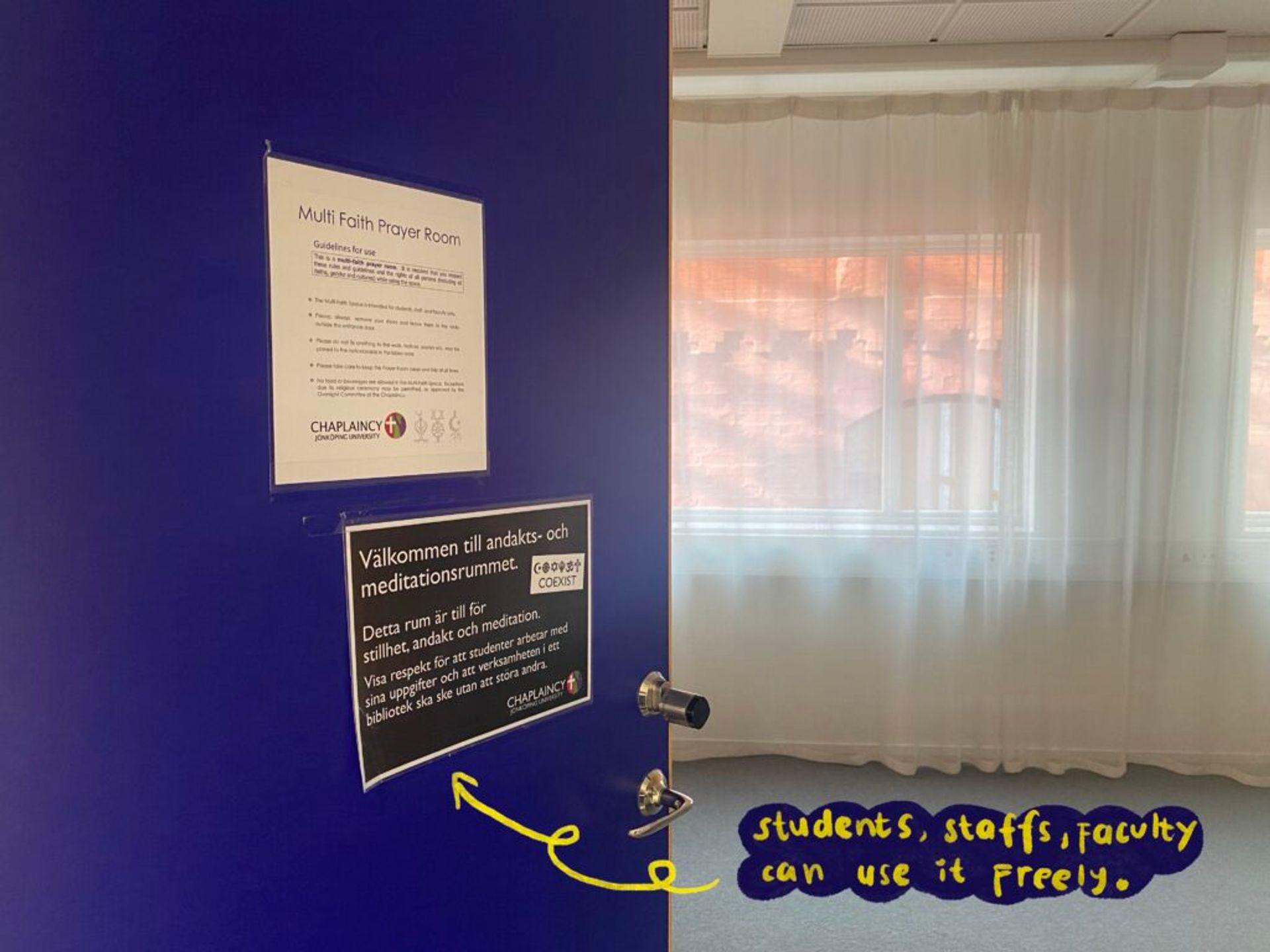 💚

THE MAGICAL SWAP ROOM

🪄

Ever wished for a place where you could declutter while also finding new gems? Hehe, we have JU Sustainability Club a.k.a Students for Sustainable Action (SSA)'s treasure hole: the Swap Room. You can unload items you no longer need here and pick up something you desire, all while contributing to a more sustainable student life.

It helped me a lot, especially during the first week.🤗 I got a pair of hiking shoes, indoor slippers, a glass, a bowl, and several decoration trinkets from there! In return, I gave several of my pens, notebooks, earrings, sponge, and toilet paper rolls.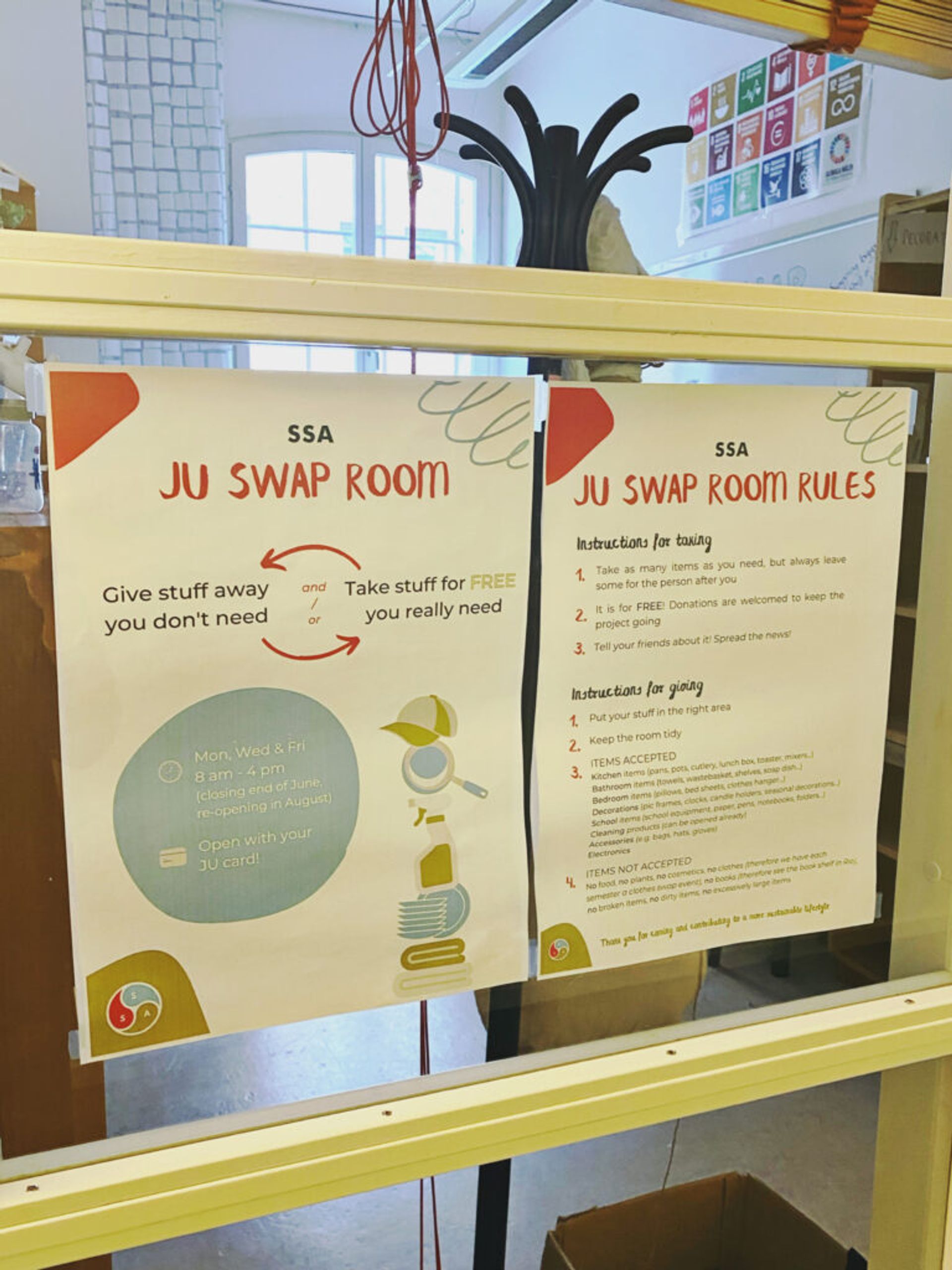 🎒

LESS DRAMA IN THE LIBRARY

📖

As Sweden is both tech-savvy and introvert-friendly, for students who want to search, lend, or return books in the university library, you don't have to interact with other human beings at all. No queue, zero human interaction with just several clicks on a computer and voilà~ you can do anything in the library. Convenient especially when my social battery is drained!

Annamaria also shares the same fascination for the university library in Skövde.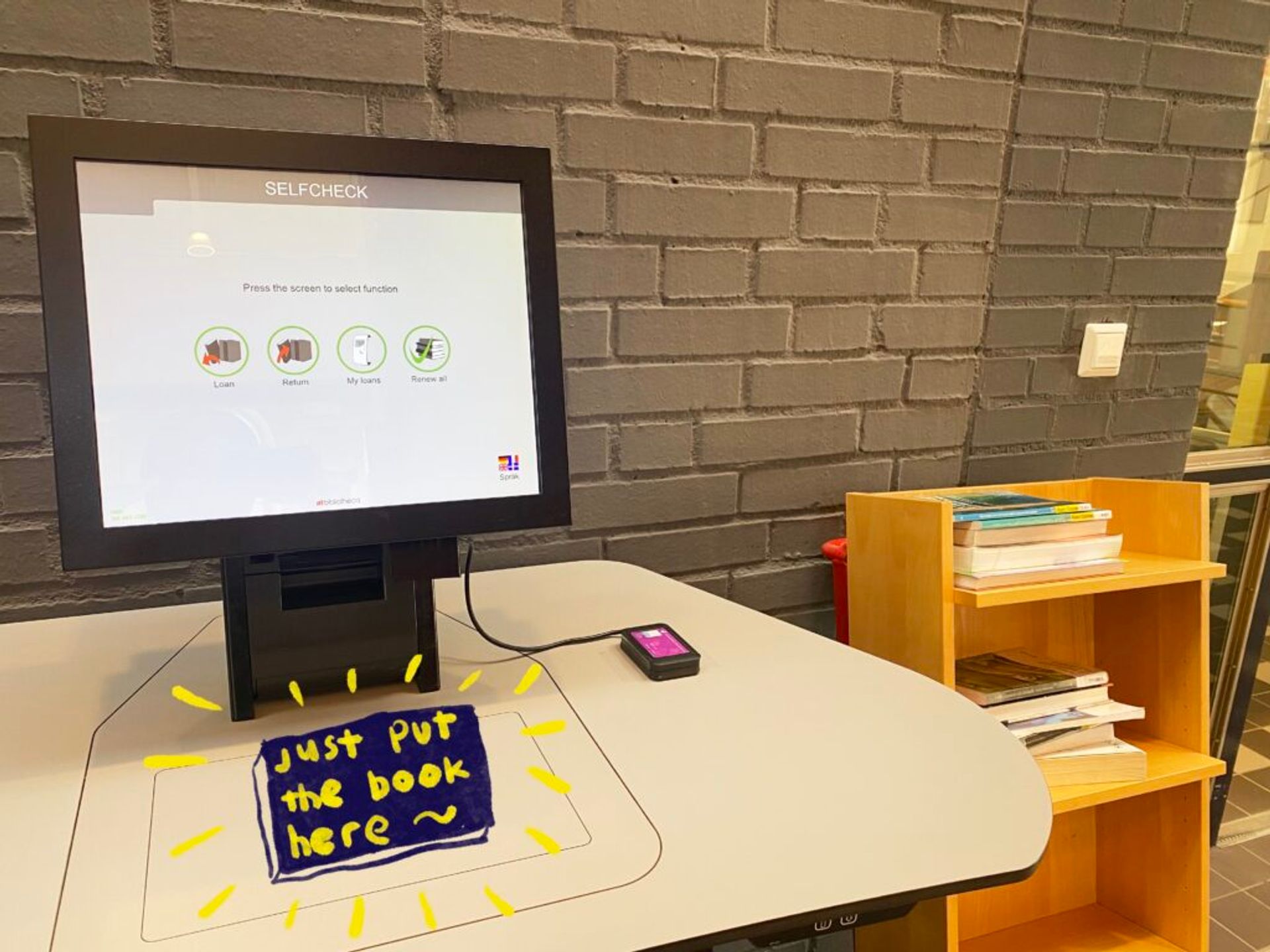 And that's it! These are the unique facilities that I discovered on my Swedish campus. Do you have something different in your university? Is there anything special or one-of-a-kind that you'd like to include? Share your thoughts in the comments section below.💛