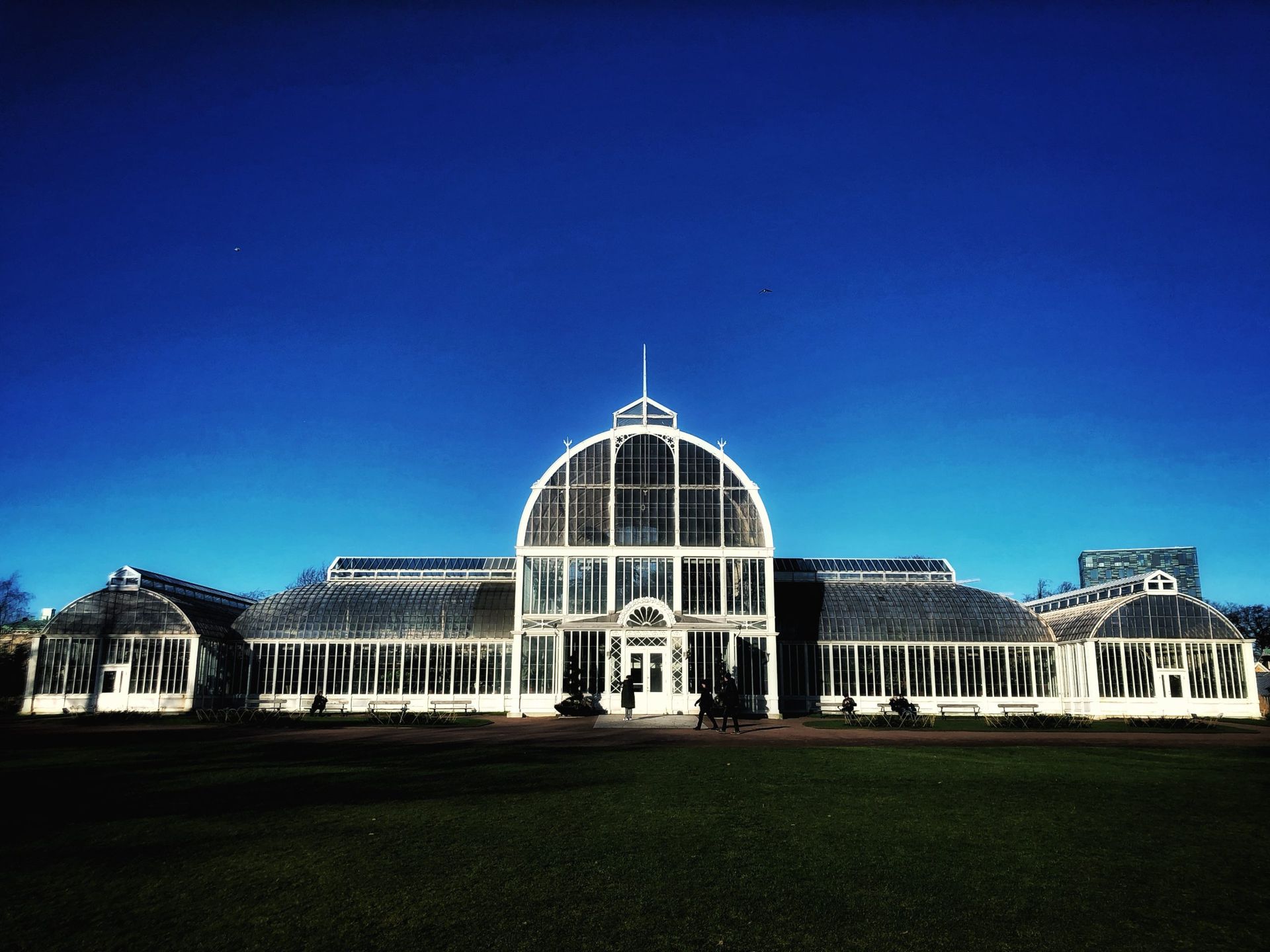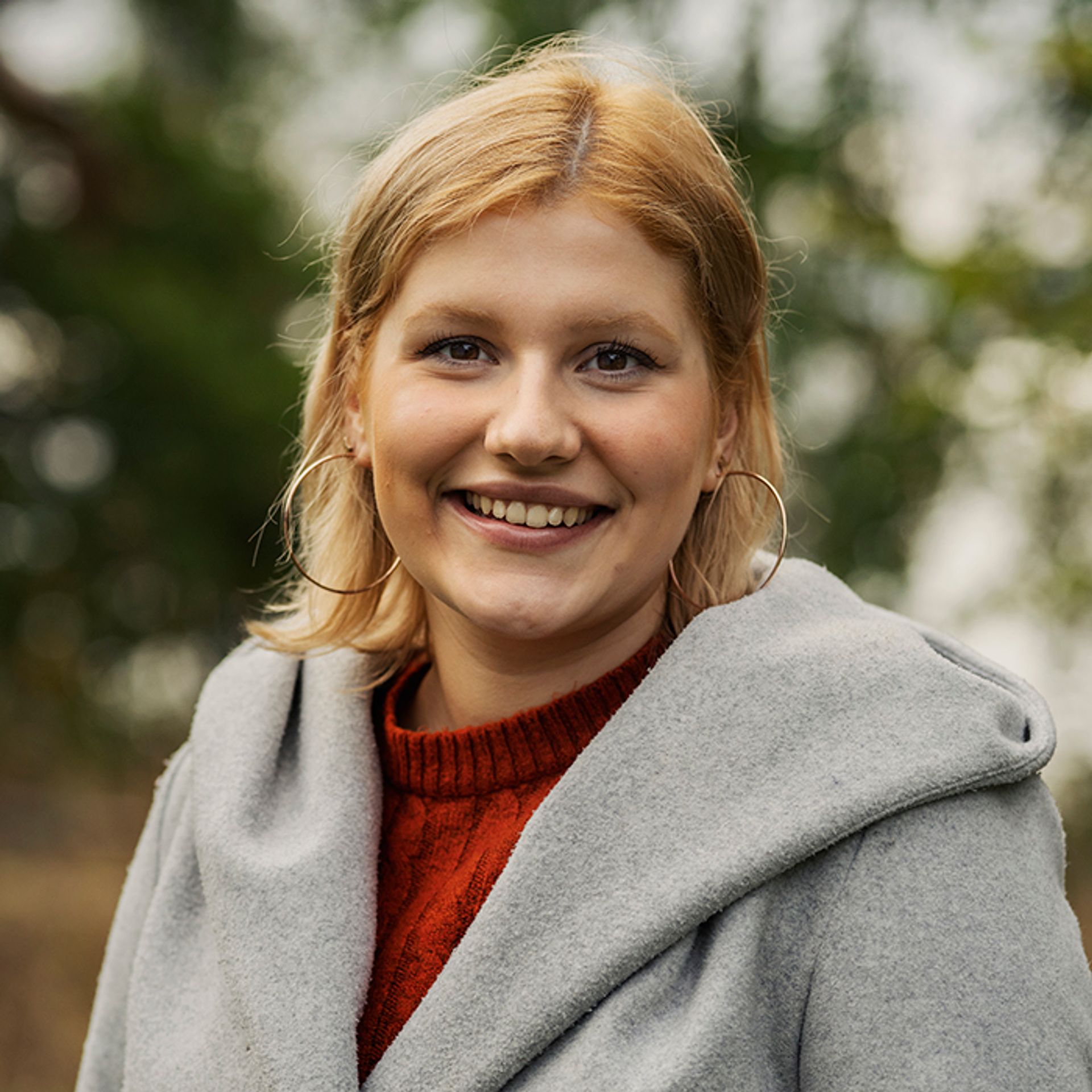 Brace yourself winter is coming.
At least this what I thought, or what people have been telling me.

"Winter in Sweden is cold, it snows ALL THE TIME, the temperature will not rise above 0 °C. You're lucky to stay alive basically."
The fact that I am writing these lines proves that I did stay alive! Do you want to know how?
1. Thanks to Climate Change… 
I have not experienced the real Swedish winter (yet?)! There was not to much snow, maybe a few centimeters, but it did not even stay for more than a couple of hours. I have to tell you I was really, really sad about it. Every time the temperature lowered a bit, I grabbed my winter boots and stood in front of the window and waited. Waited, waited, waited, but nothing 🙁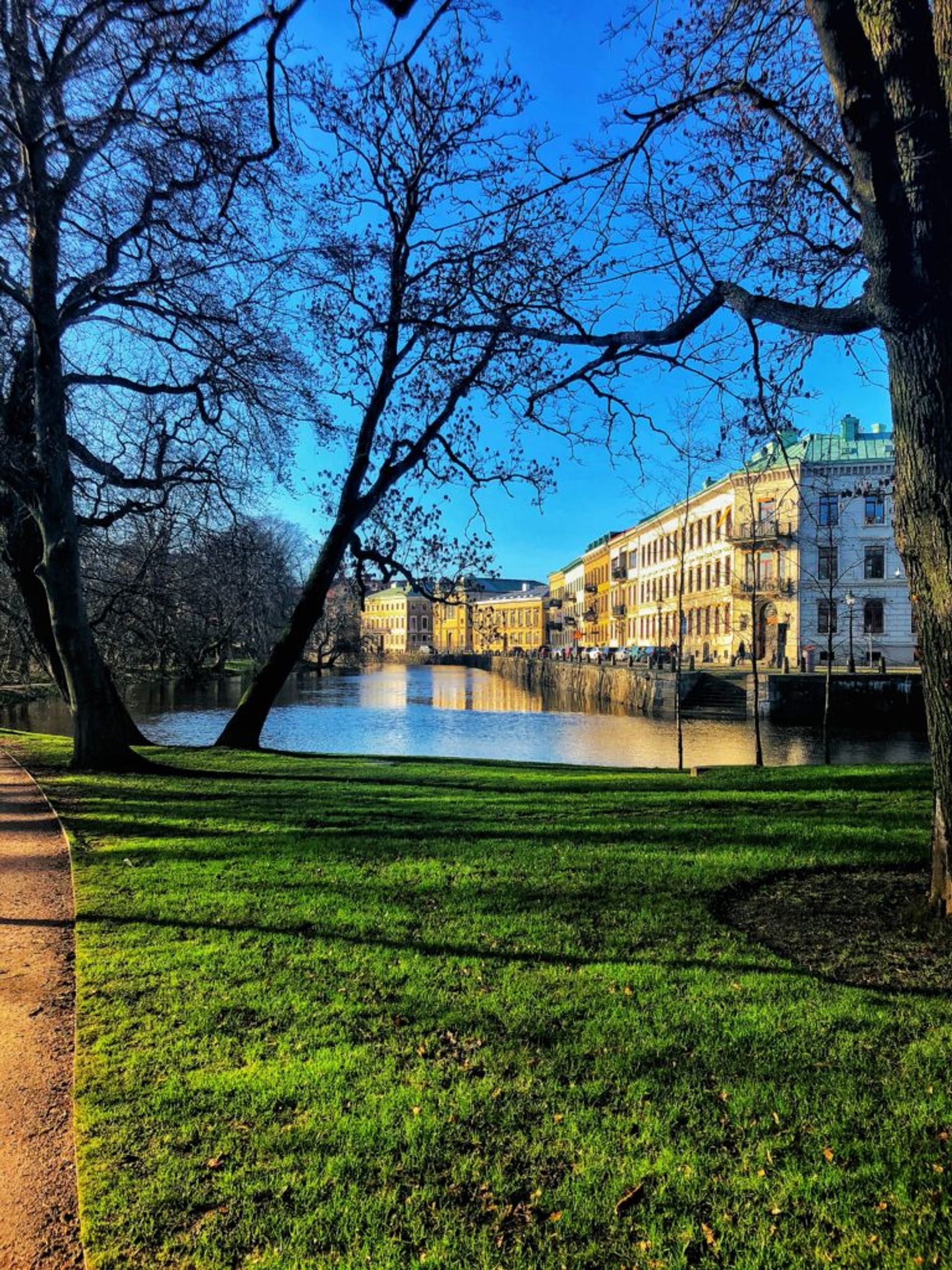 2. My city, Gothenburg 
Milo and my classmates are kept saying, that this winter is different. They have never experienced this kind of "cold season" before. There was no snow, not even really cold weather. The real winter was absent, let us down.
Gothenburg is located by the ocean, and the heat from the Gulf Stream makes the average temperatures 3°C in February, rising to +21°C in July. But to be fair during this winter (as of today) there were not even more than 2-3 days, where we experienced less than 0 degrees. But rumor has it, there's at least a couple of weeks of each winter, where the streets are covered in white winter fluff.
Instead of snow and minuses, we're blessed with a lot of rain, and wind, but that is completely normal. I find it really fascinating how Swedes do not care about it. They dress their babies in raincoats and rubber boots, they put waterproof covers on the baby prams, they cover their Kånken with colorful sacks!
SHORT DISCLAIMER: The more north you'll go, the more snow and cold you'll have! Therefore here in the South of Sweden, the weather conditions are VERY different! In some northern Swedish cities, there's snow during the whole winter!!!!! 
…. And the most important, the top-secret ingredient, the Swedish Key to survive is…… THE REFLECTIVE Charm/Bracelet/Item that almost everyone wears… Do you want to know why? (Keep reading!)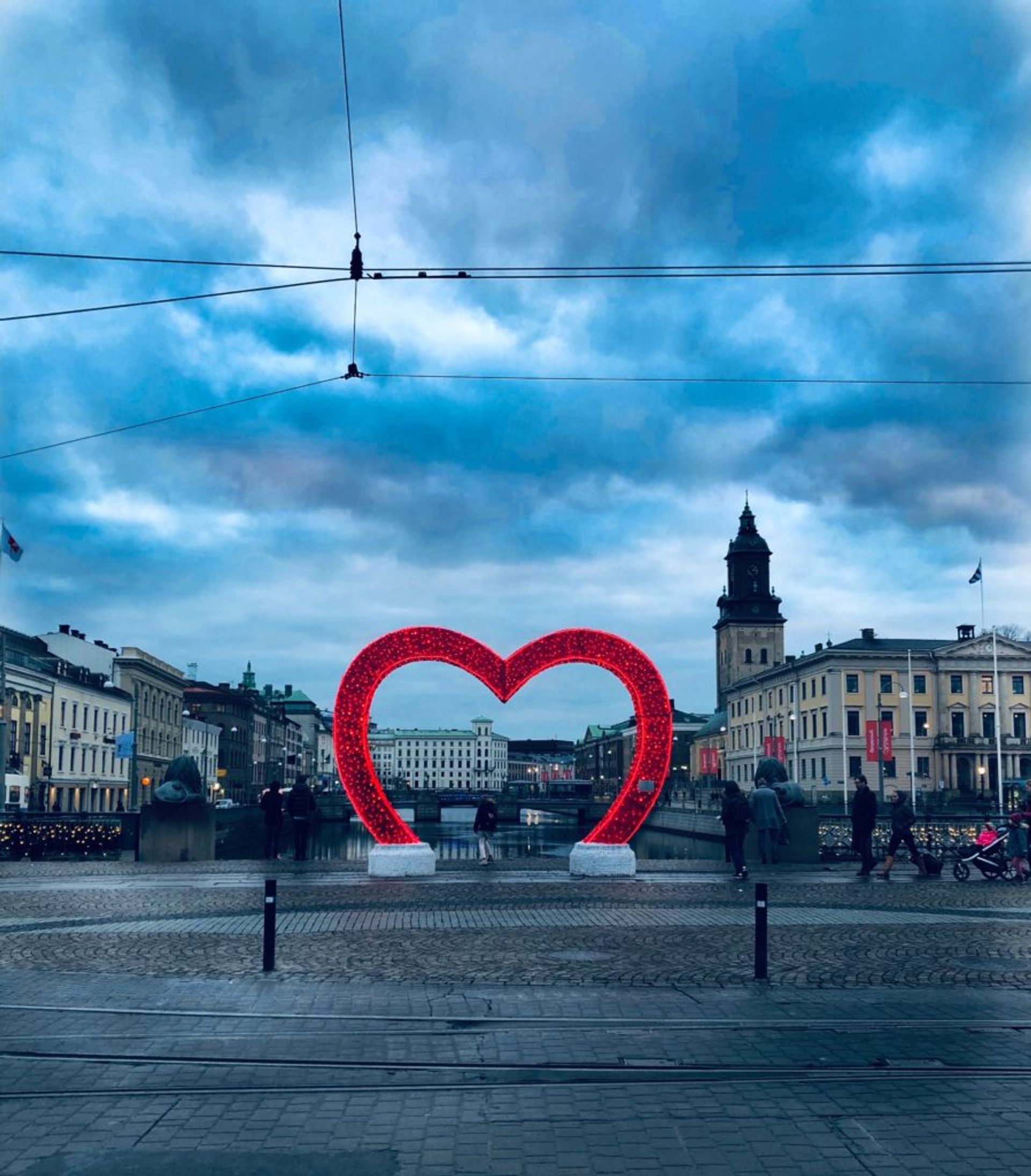 3. Candles, fairy lights, reflectives 
Make your living space cozy!!!! I can't emphasize that enough! During winter everything is grey and dark. There's nothing to lie about here, that is the ugly truth. You have no idea how much a set of fairy lights, and some scented candles, and having some green plants can help your winter depression!
If you ask me, these are things that you can invest in! They're small enough to carry with yourself if you are moving from one place to the other (like I will do, in a couple of days), but they're really essential.
During winter you don't necessarily enjoy the indoor, artificial lights, therefore you'd do anything to replace that with sunshine. Since sunshine, it's not always the option (However I have seen way more of the sun during this winter, than snow…) you can use these cute and fun ways to brighten up your study/living space and put yourself into a better mood.
Swedes sware by their reflectives. Imagine you're going to work or to school in the dark, and also you're going home in the dark as well. (In December we often experienced that sun came up around 9:30 am, and was only up until 3-4 in the afternoon). It rains, and snows, there's the apocalyptic wind, etc.
The chances of survival without having one of those reflective charms or some kind of reflective stripe on your jacket or pants are very low – according to Swedes. Yes they're very serious about it, but it actually makes sense 🙂 Well, anyways I would not risk it, therefore I also bought some. And yes it works! I am still alive, am I not?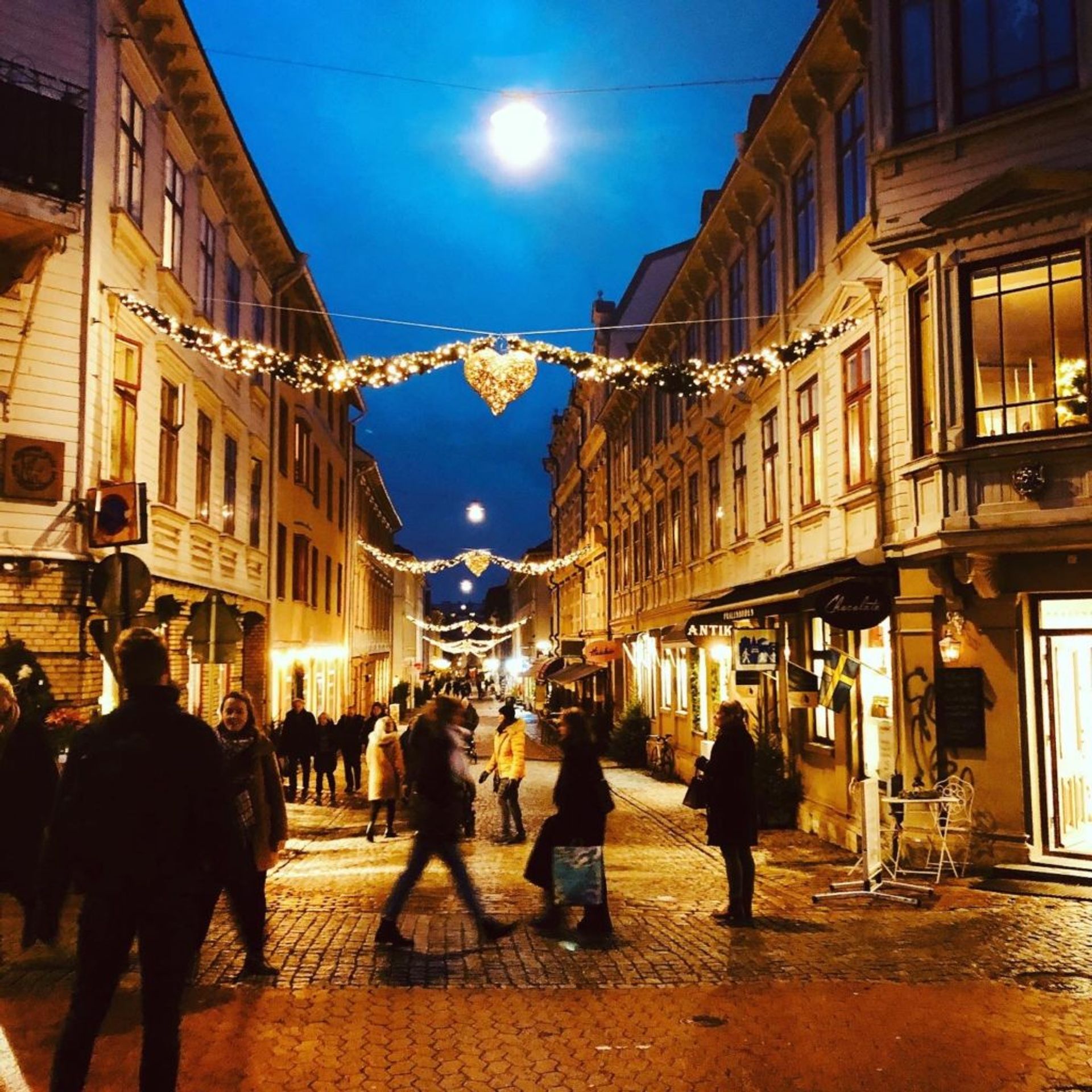 4. The Palm House
The color that I miss the most is definitely green! I am a sucker for the outdoors, I always seek for outside activities, especially if it involves trees and mountains! Maybe Sweden was not so super cold for me (I am sure if you are not from Europe, you have a very different opinion on that! :)), but it was definitely greyish and it put me into a melancholic mood. It took me a while to realize that my biggest problem was the lack of plants and flowers, both in my flat and also everywhere else!
Even though there is a lot of parks, and green areas in Gothenburg, parks are not necessarily green and leave you with the close-to-nature experience during winter.  I definitely would not go in there with my yoga mat and sit down in the green and freshly cut grass, if you know what I mean…
Well as for everything else, Swedes have a solution to this problem as well!! Many green-cafes, a beautiful botanical garden, a palm house, and many possibilities to buy student-proof house plants (yes, we kill everything), or fake ones.
But I think I am a plant. I need green, and I need light, I do foto synthesize. If you lost me, or miss me, come to the palm house, I'll be there, reading my book, or doing my assignments. (Yep, not even kidding)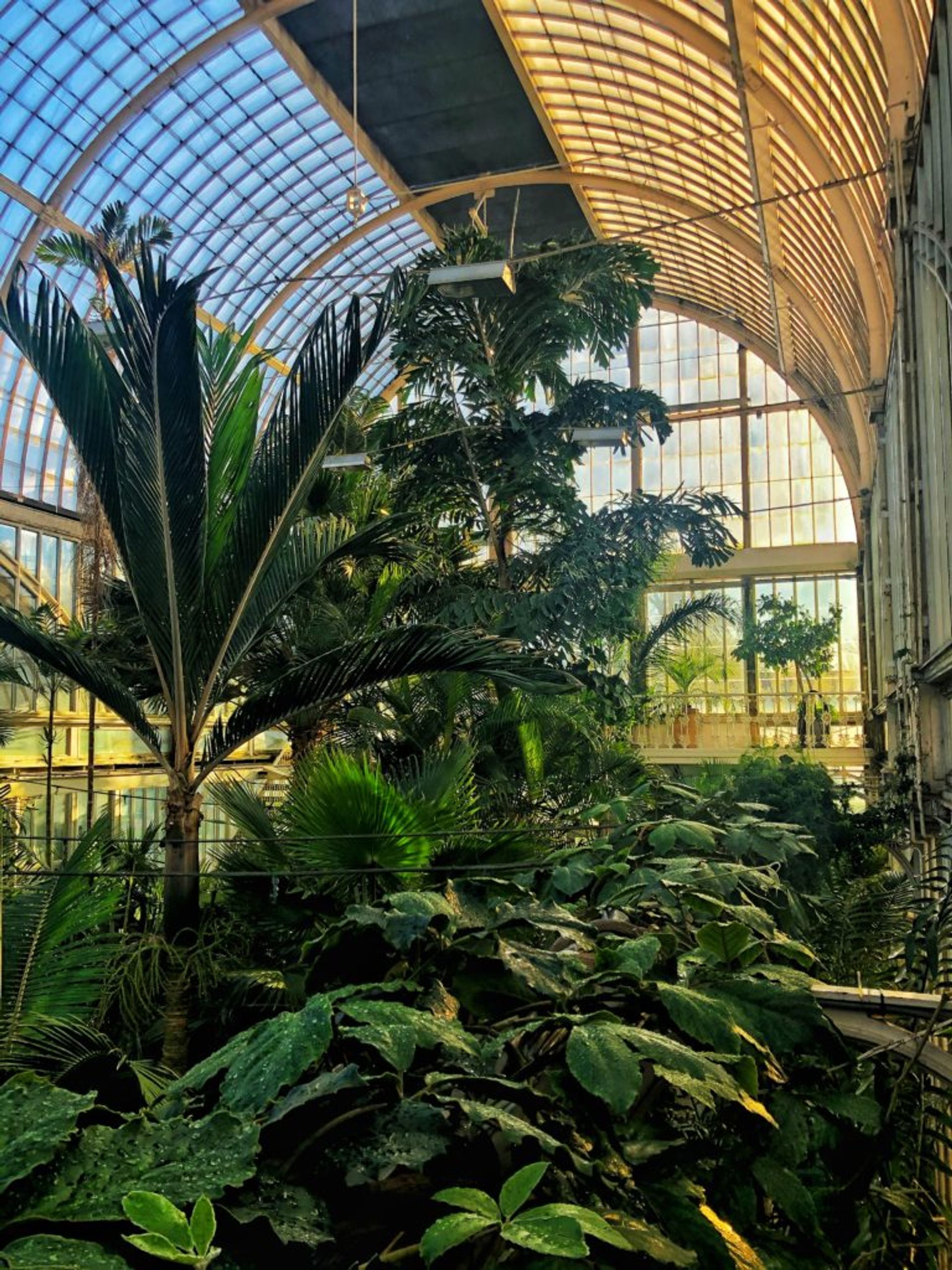 5. Came prepared
From the minute I found out I actually will come to Sweden (WOOOOAAAAAAAAA), I promised myself I will not overpack. Oh heavens, I did it anyway.
Summer clothing? Shorts, tiny t-shirts, cute flowy dresses, flip -flops? I didn't bring them and probably won't need them. But who knows maybe Mr. Global Warming will do its dark magic….
But all the jumpers, fuzzy socks, underpants, FLEECES, gloves, hats, SCARFS, wellies, raincoats, and warm winter coats are definitely needed and should come with you if you already own them. If not, do not buy them in your home country (unless they are on sale). But my experience makes me say that winter stuff are cheaper here! Or at least there's a lot more to buy from, therefore more to buy in second-hand shops!
Apropo fleeces… If you're coming from a warmer country, fleeces will be your best friends here! They keep the heat, they look cool and stylish, you can buy them second hand, or in a sports clothing shop for a cheaper price! I think that is something that will definitely be cheaper here, than back home!!!!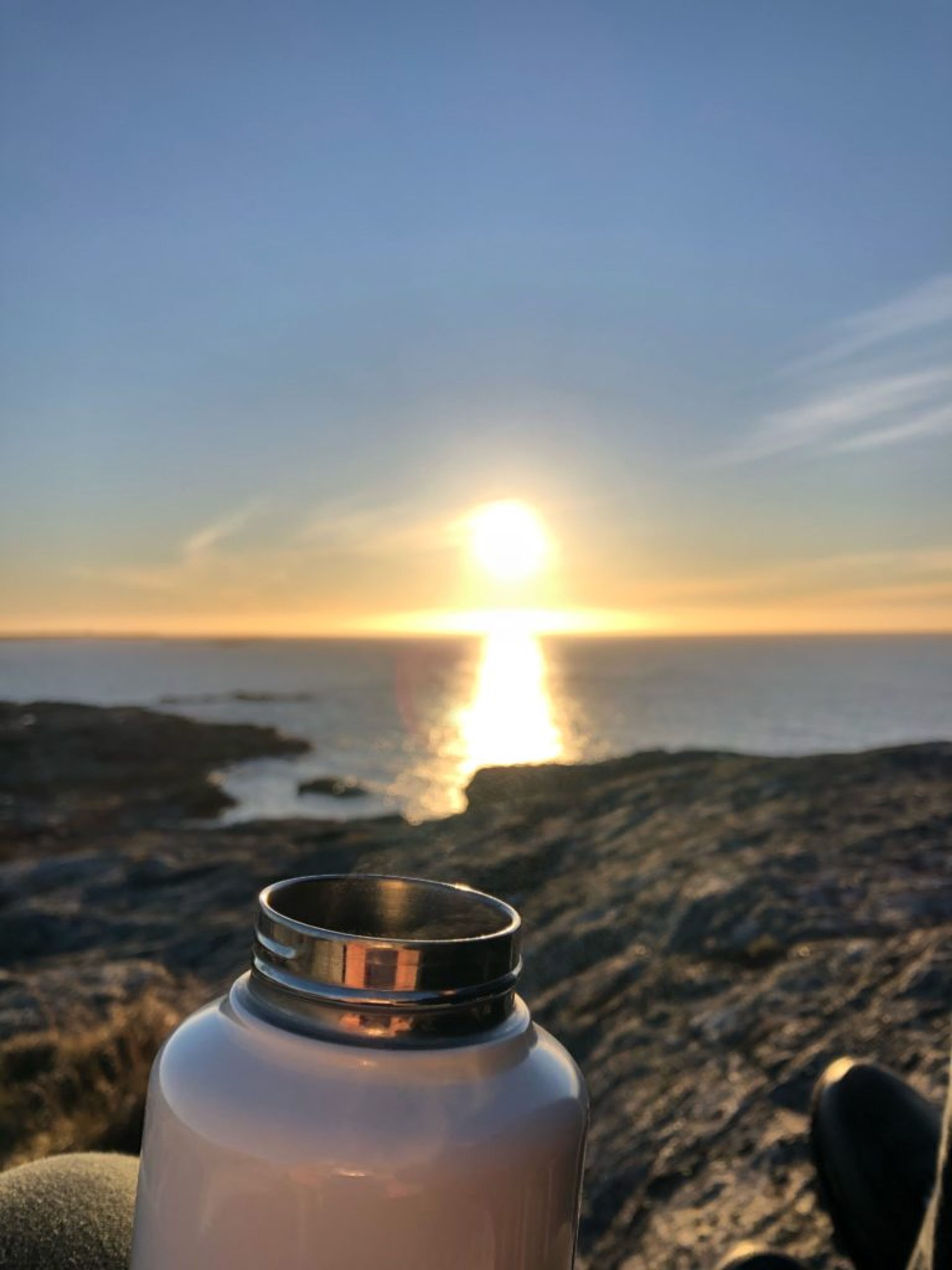 BREAKING NEWS: as today I was finishing this blog post, I discovered a little snowflake emoji sneaking through my screen in my weather forecast app! Who knows, maybe it's happening?????