One beautiful Sunday spring afternoon, curiosity drove me to the Kulturen museum. ↗️ A friend of mine had recommended that I visit Kulturen for a couple of hours. I did not think that I would need much time there. However, as soon as I got in, I realised why I had to take more time there. Kulturen is the 2nd largest open-air museum in the world, and it happens to be right in my university town, Lund 🙂
It dates back to the 18th Century and is it not surreal that it is right next to Lund Cathedral, which rivals Kulturen's age by dating back to the early 1000s. Kulturen is such a historic place that showcases the traditions, crafts and way of life of Swedish people over the years. I was not prepared for the visual feast of Swedish culture that hit me – it was an experience.
I would like to share some pictures from my visit and hopefully, they will help you understand why I recommend a visit to this Museum to anyone interested in knowing more about how Swedish culture has evolved over the years.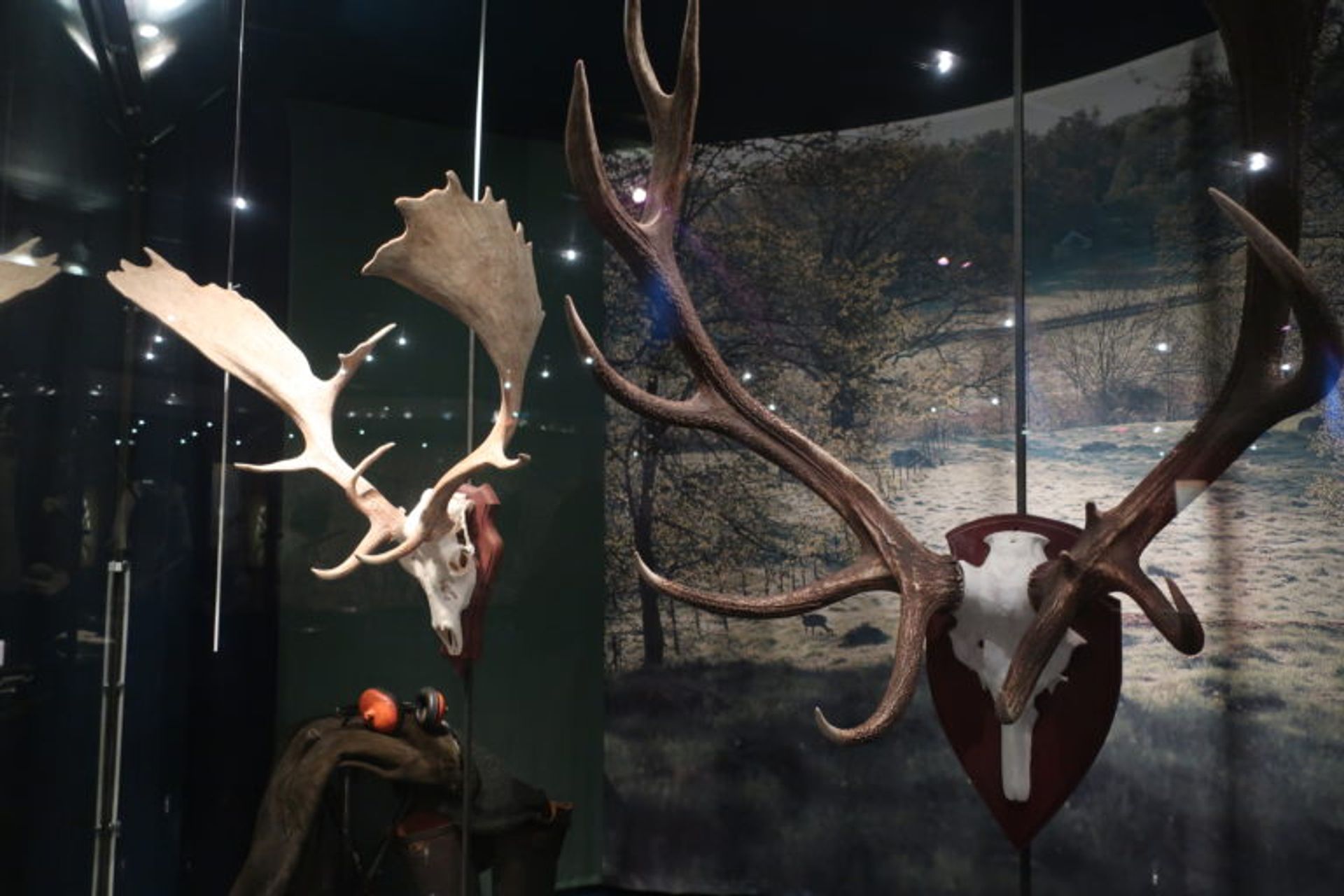 When I first arrived, the beautiful ladies at the reception handed me a map and that is when I realised how huge the museum was – so huge you needed a map. If you visit, be sure to state that you are a student so as to take advantage of the student discount. (50% off from 130 sek!)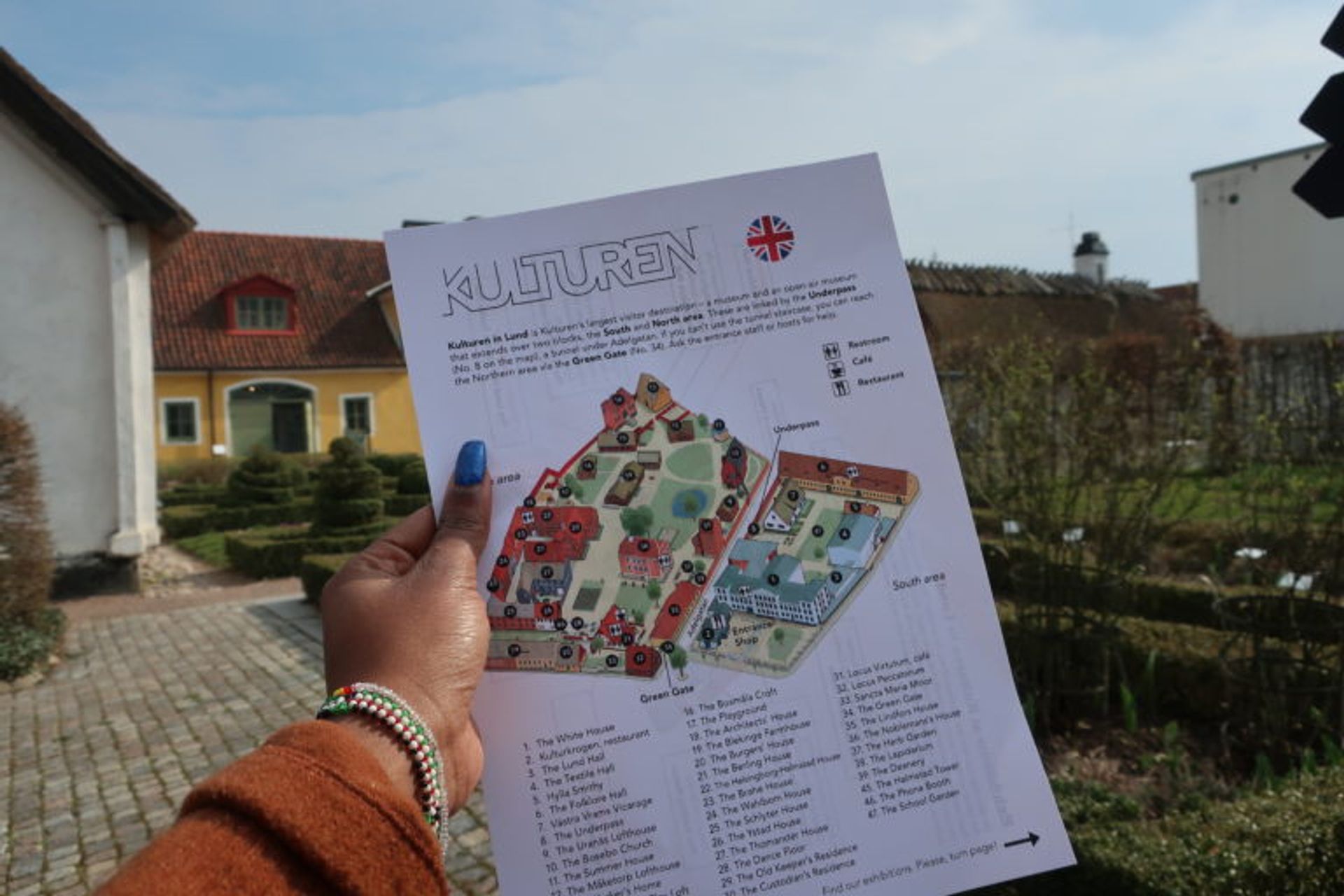 From time to time, Kulturen hosts a couple of exhibitions and I was lucky enough to catch 2 of them. One was about fluidity and the other was about technology advancements. You could always check their website ↗️ beforehand to confirm which exhibitions are currently running.
After looking at the exhibitions, I took a walk around the first half of the museum. This particular room was so captivating for me because it was oozing sophistication without even trying!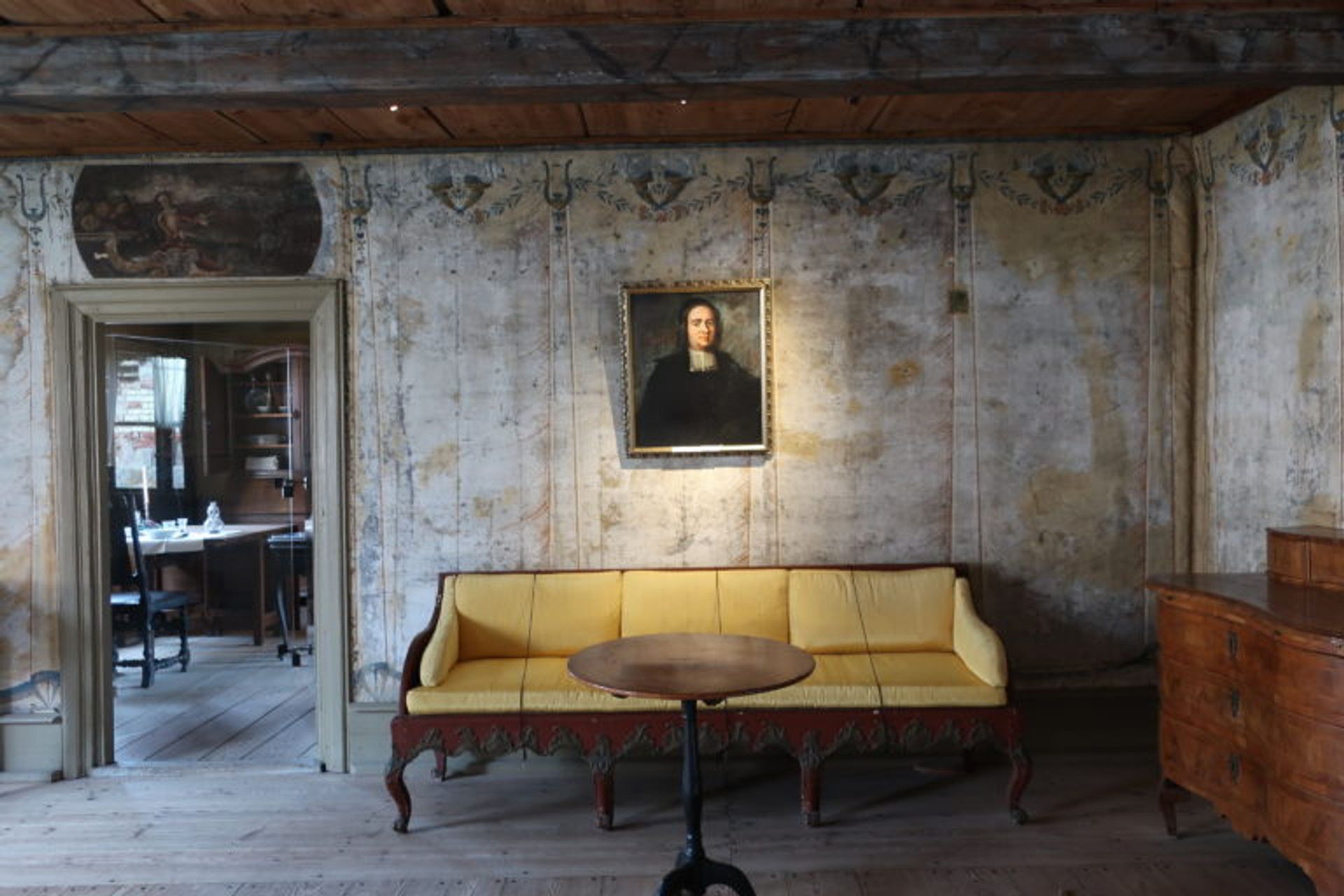 I also got to see the different kinds of interior and exterior housing styles over the years. The clothes, the herbs, the newspapers inside the houses made it all seem so real. I particularly liked the fact that all the senses are stimulated when you visit the houses in the museum. This is because they have incorporated sound into the experience, with the sound of a wooden chiming clock, for example.
Here are some pictures from the worker's home built in the 1890s. All the furniture and objects in the house belonged to a family from that time.
The outside of the buildings mimicks Swedish architecture and looks exactly like Lund and Malmo buildings in specific areas.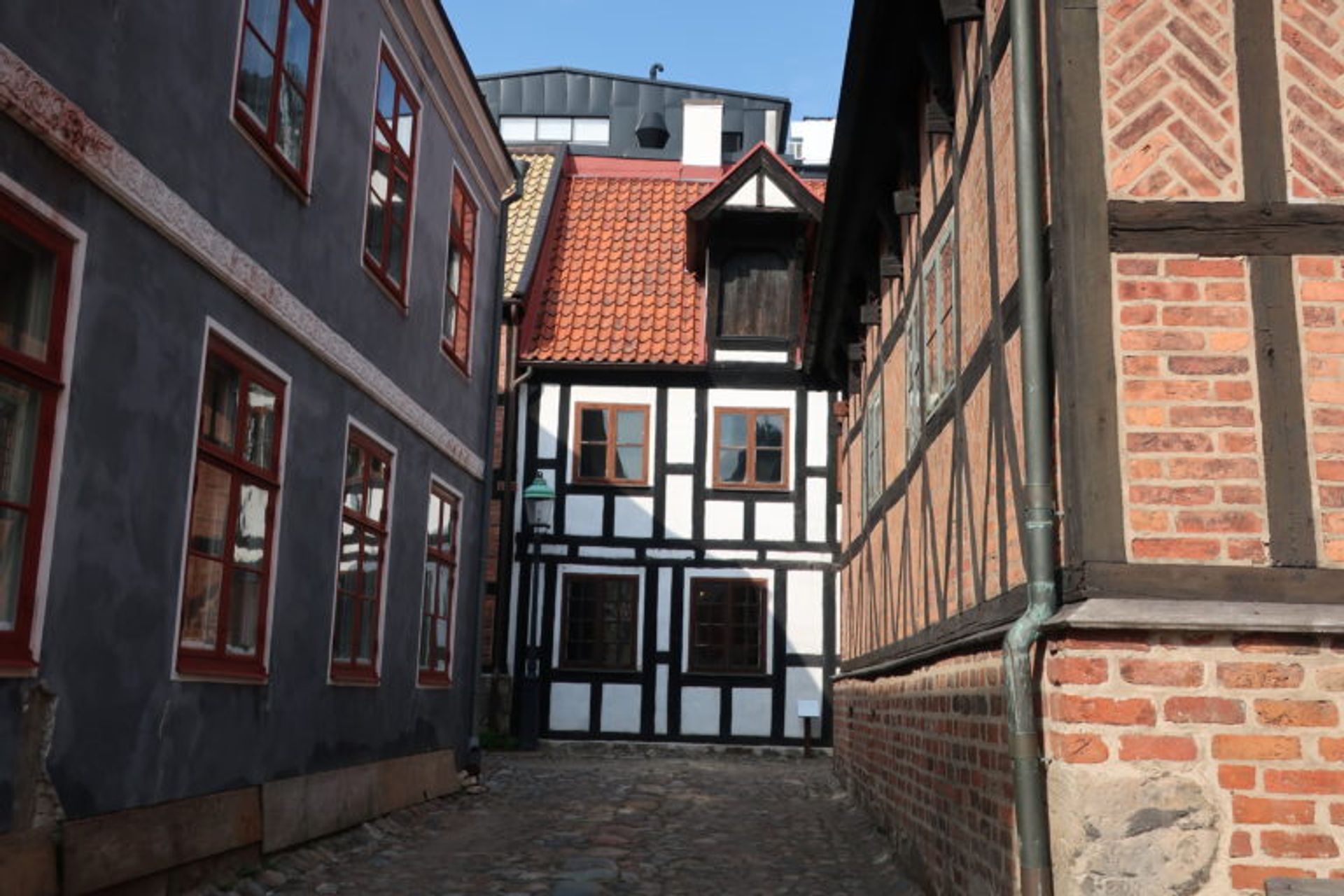 At the centre of the village is a beautiful pond that is surrounded by flowers. There was a little duck there and feeding it was very therapeutic.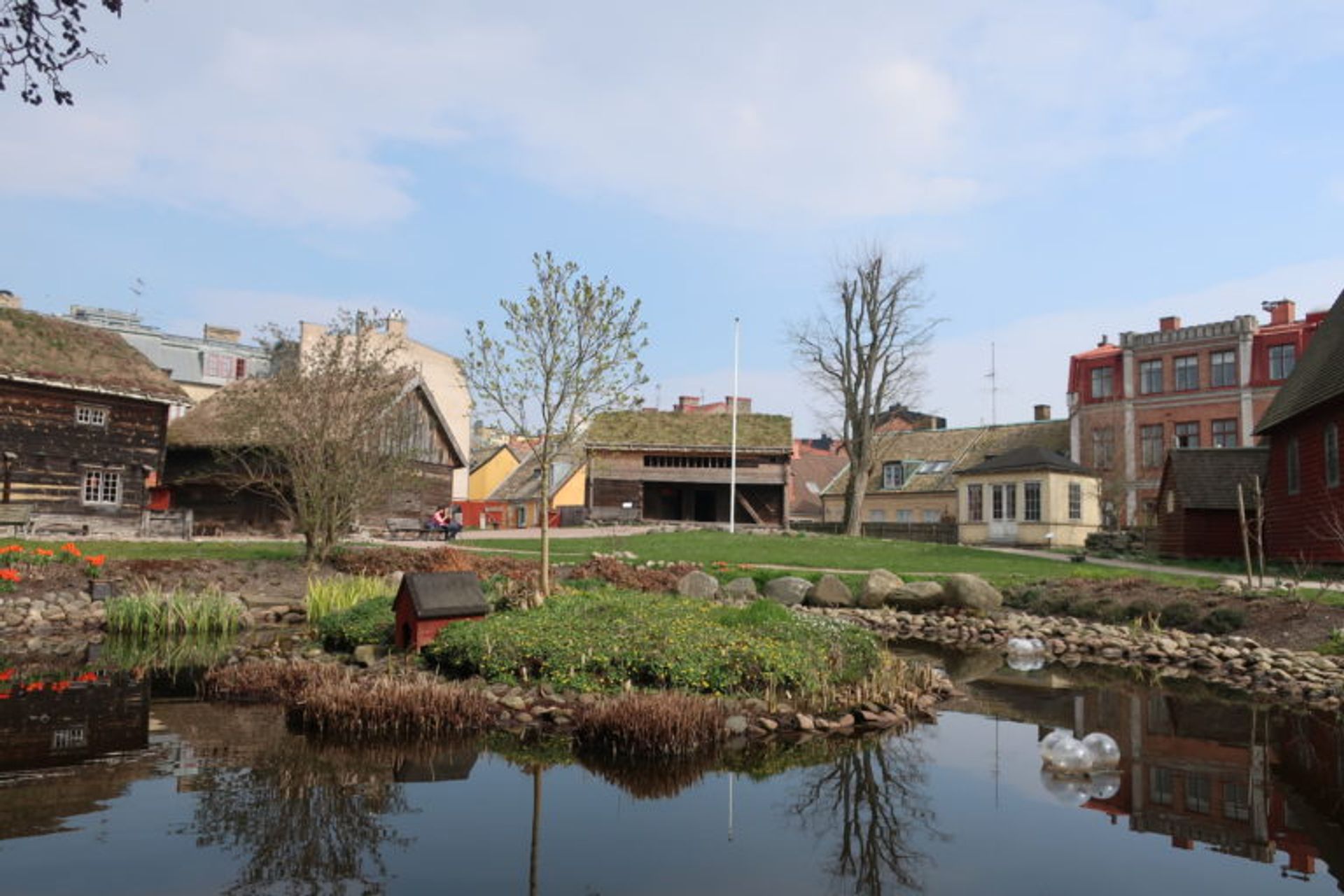 At the end of the tour is a beautiful little cafe where you can have a drink after completing your trip.