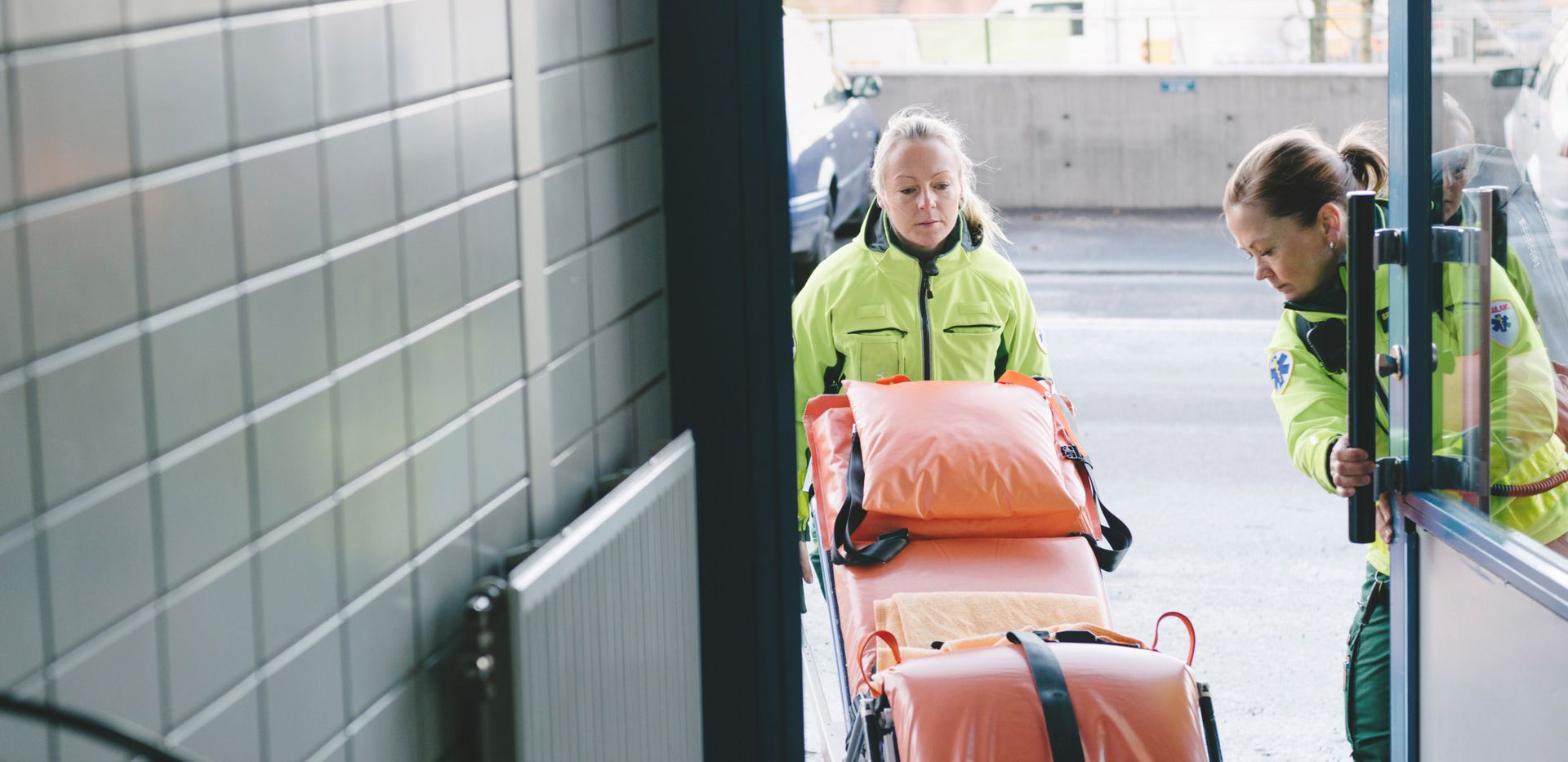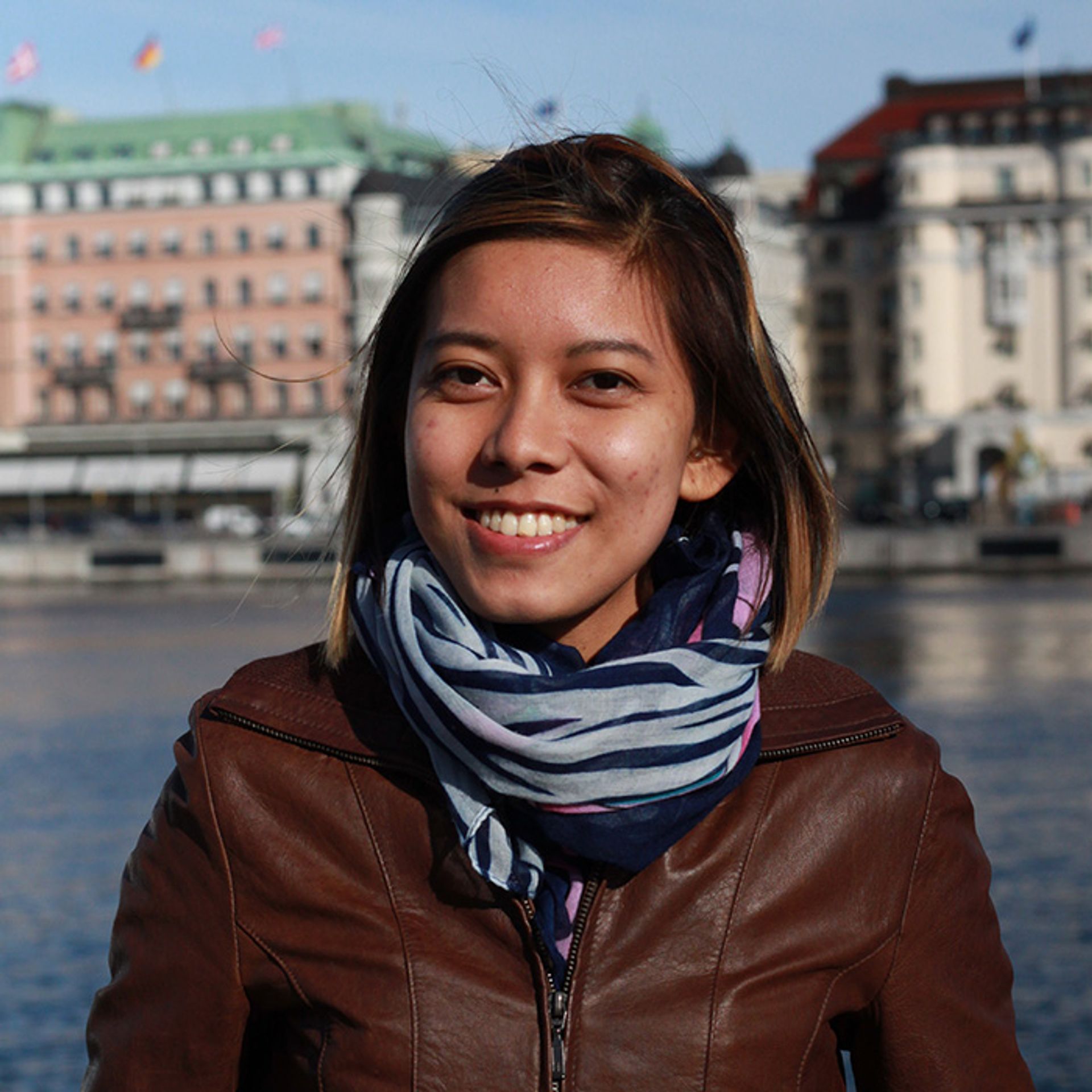 Written by Sania
25 Aug 2018
As I count the days until my thesis presentation, I do not expect to experience the Swedish healthcare system – especially, in the emergency room.
more
Just a few days ago, I experienced a bad headache and I needed to work at the student nation in the next few hours so I took a pill of over-the-counter pain reliever. Then, I found myself with burning and teary eyes. It was an allergic reaction, a nasty one as my throat got swollen too that I could not speak normally! At that time, I hit the (imaginary) panic button by contacting my friends whom I knew were in Uppsala. I would like to thank Ary and Cornell for the immediate response and help!
Before this experience, I heard a lot of stories from my friends who had the experience with Swedish healthcare that one must call 1177 and wait, then wait…until one got the chance to talk to a staff to book a doctor's appointment. In my situation, I thought that was a very inconvenience thing to do since the swollen in my eyes got bigger by the minutes passed. As I was supported by Ary to go directly to Akademiska sjukhuset (the hospital), I hopped on the UL bus only to travel through four bus stations. A funny thing was I thought of biking to the hospital since it was only 10 minutes away then I remember my eyes were watery and swollen so that option was unlikely to happen. Also, I did not call the hospital because I did not subscribe to any data plan (until Cornell bought it for me before I went out of the house).
We entered the hospital in the nearest building from the bus stop I went down which turns out to be the gynaecology and paediatric section. As we both got exposed to Swedish for the last two years, we could pick up some of the words in the direction signs. However, I was not in a situation to play detectives that when we entered an elevator I directly ask a staff who was there by chance. Without hesitation, I talked to her in English asking the direction to the ER. She was about to tell me the direction but she changed her mind and led us to the ER even though she was about to go home. Talking about dedication!
I got the queue number for the emergency room with more swollen throat and eyes. The staff who led me to the ER showed some concern that I should have had immediate treatment as the reaction happened in my throat as well, but there was no one available around the ER waiting room. So, I assured her that I would be fine waiting for four people and if something bad happened, hey, I was already around the ER. I thanked her for the help and concern then I sat in the corner with my friend. Gladly I had a friend to laugh with because with the allergic reaction and waiting, my mood was not at its best.
Finally, my number was up and I went to Counter #3. The staff behind the counter asked me what happened and requested my Swedish ID card. It is really convenient to get all the public services once I have a personal number and the Swedish ID card. Another staff came to check my pulse and blood pressure by putting my middle finger on a gadget – fancy. Then, I was given a small glass (like the one that you used to have a shot drink) filled with effervescent tablets and she told me to also drink a pill which I guess was the anti-histamine. I sat in front of the counter for a couple of minutes until a doctor came out from the door on my left and asked me to follow her for further check. Of course, I dragged my friend with me too!
The doctor would like to check on my allergic reactions, very properly and thoroughly. Around ten years ago, back in Indonesia, I had a similar reaction to another type of medicine and from what I remember, I was only given a prescription of anti-histamine. Probably because the reactions only affected the eyes. Honestly, I was surprised that they did a lot of investigations of my allergic reactions. Despite the unfamiliar situation that I experienced, they always made sure that I understood what was going on and felt comfortable. Oh, and all of these happened in English (although I tried to eavesdropped their conversations and barely caught some words, my Swedish was not at that professional healthcare level yet). At this stage, I had 4 doctors and 2 nurses took care of me. You could say that things were under controlled from here that my friend went back to campus to continue working on her thesis (wish her all the best!).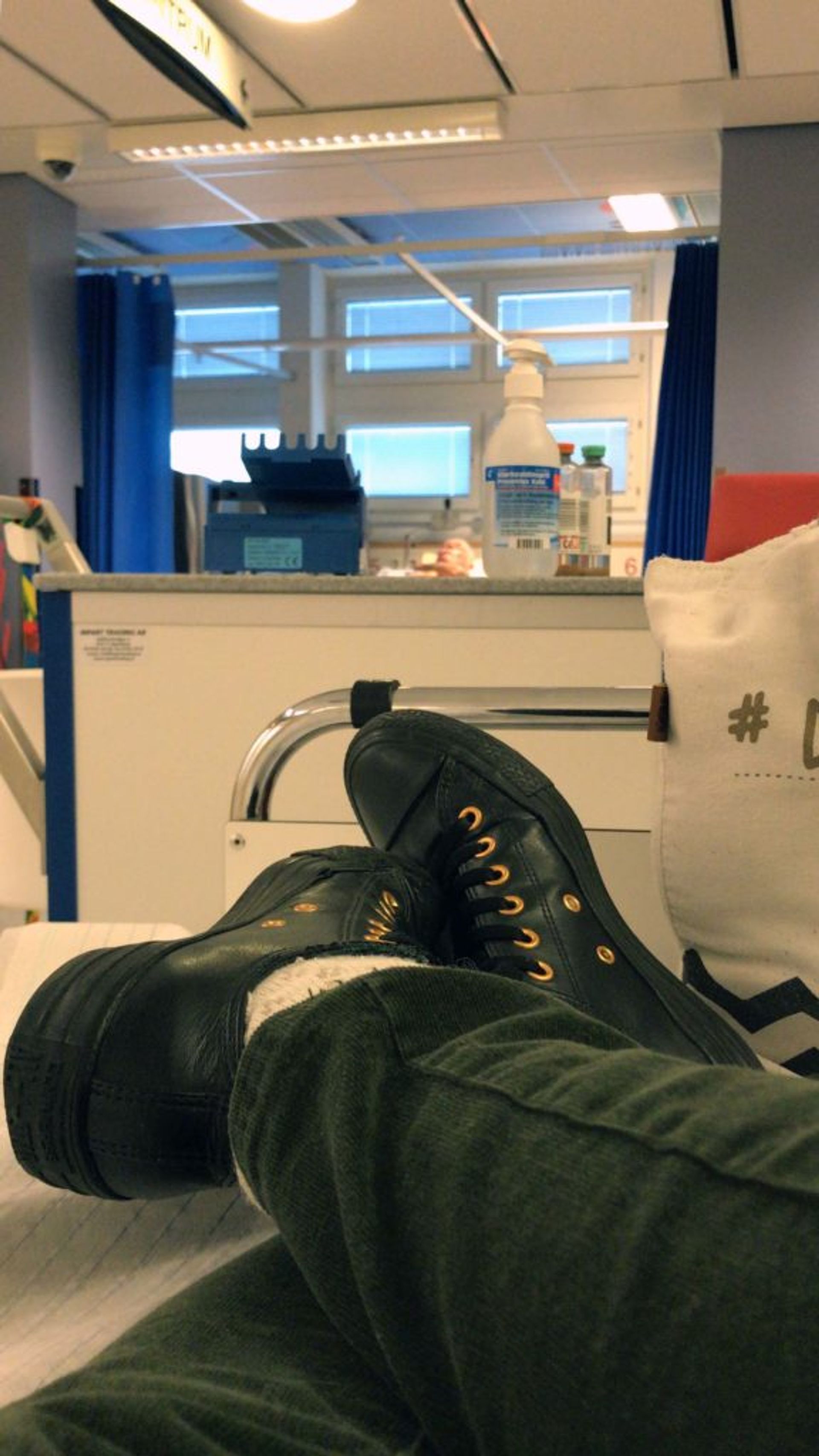 Since the doctor was sure about my situation, they moved me from the ER to the hallway. I found myself located next to a working station with a glass divider. I would like to keep my face as neutral as possible to not disturb the staffs who were working behind the glass but my swollen eyes could not cooperate with me. Since I had nothing better to do, I slept – perhaps it was from the medicine as well.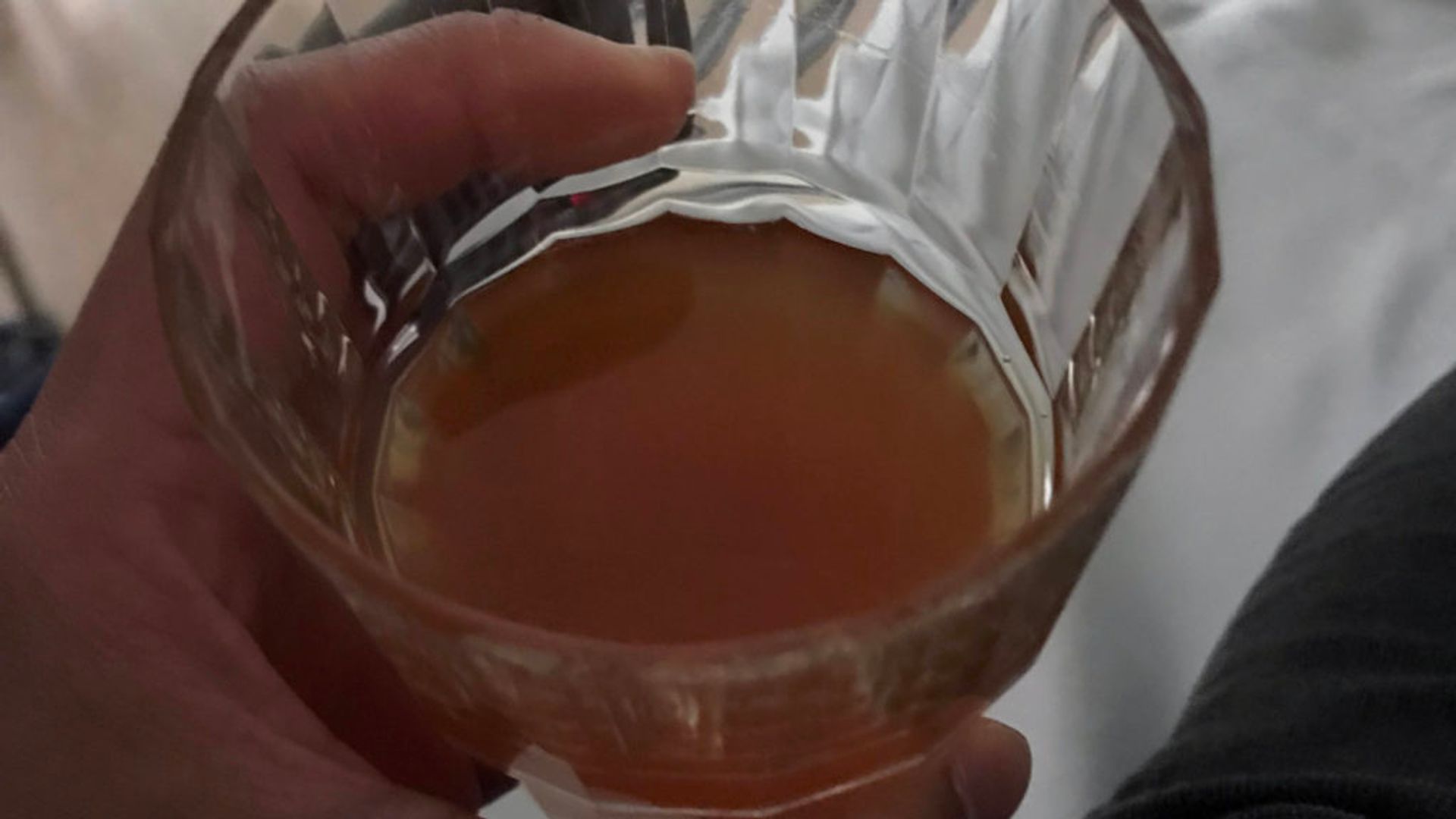 A nurse came up to me asking how I felt in Swedish and I proudly responded with "bättre". Bra. A few minutes later, another nurse approached me and said that I would be transferred to another room since the doctor wanted to observe my condition until 21:00. It was a room with two beds and a toilet. Now I felt like I just check-in to in a hotel. Since the observation time would pass dinner time, I frankly asked the nurse if I could get a snack or meal somewhere. He reminded me that I had a swollen throat (which I got used to already so I forgot) so he offered a soppa. That was something Swedish, it tasted sweet but it was not a syrup nor fruit juice. It seemed like the extract of fruits that was very thick but still had the liquid consistency, it was interesting.
Apparently, I fell asleep after drinking the soppa and woke up feeling hunger. What kind of life is this? All I could think about was food but I felt reluctant to call the nurse only to ask for food, so I went to the loo to clean my watery eyes. Oh, I had to put the fancy gadget where they could watch my pulse remotely and it was not mobile so I had to take off the gadget when I went to the toilet. Surprisingly, the service was satisfying as I got back to my bed, the nurses came and asked if I wanted to have dinner. Well, yes of course! They offered me three options of dish: meatballs, fish with mashed potato, and a vegetarian lasagna. Apparently, the fish dish was out so I took the vegetarian lasagna. It was great, unlike the hospital food that I expected. One thing that I found as funny was that the nurse who gave me the food checked up on me and said that there was no real meat in the dish. Despite being puzzled from this conversation, I responded nicely saying that it tasted jättegott.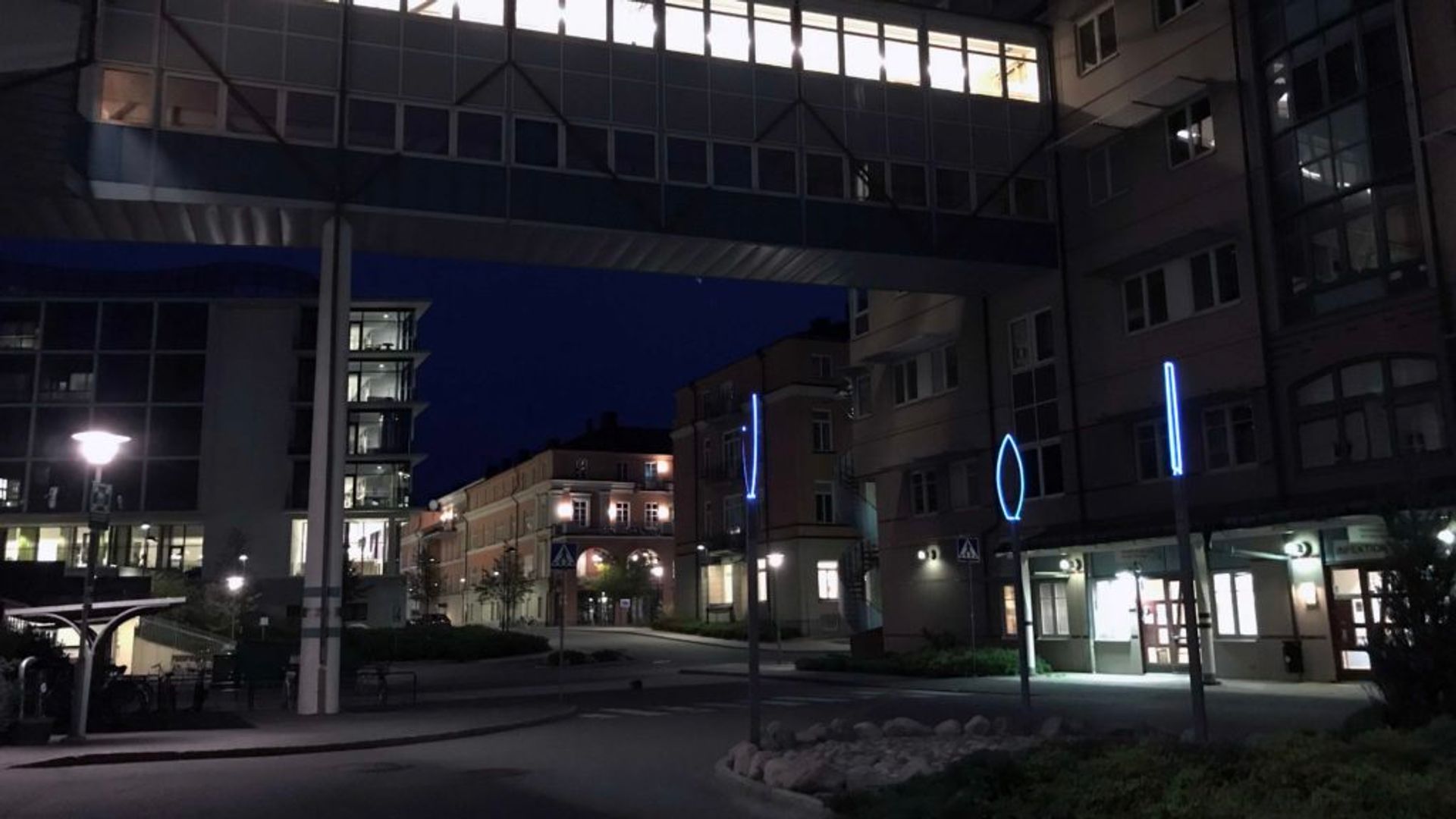 The observation time came to an end and I could not be happier because my mobile phone was run out of juice. Before I was released, the doctor (a different one) checked on my condition then a nurse came to take off the infusion needles that I did not use (phew!). Actually, I was a bit concerned with the billing of this medical service that I browse through Kammarkollegiet's website and guide book for fee-paying students in Sweden. Apparently, since I have a personal number here, I did not need to pay for an emergency treatment. The nurse reminded me to buy the prescription drugs in the pharmacy on the next day and gave me a contact number in case the medicine that they prescripted had a bad side effect. He did not give me a prescription list instead I only had to come to the pharmacy and show my Swedish ID card. It was a very convenient centralised system as now my medicine allergics were written to the database as well.
When I came out of the hospital, I felt happy and relieved to breathe in the air. It smells different in the hospital but, I agree with my friend that the smell of hospital everywhere is the same. Since I had been in bed for a long time, I decided to go back home walking while listening to rock 90s music. Thirty minutes walk passed by and I was home again – happy to saw my housemates and catch up over a tea. Overall, I had a satisfying experience with Swedish healthcare. The system is a bit different then what I have exposed before but I sense that they are welcome to answer the inquiries that I have, which is the point of every service. Scroll down to see other experiences with Swedish healthcare from my fellow digital ambassadors, and if you have a story to tell, do write it in the comments!