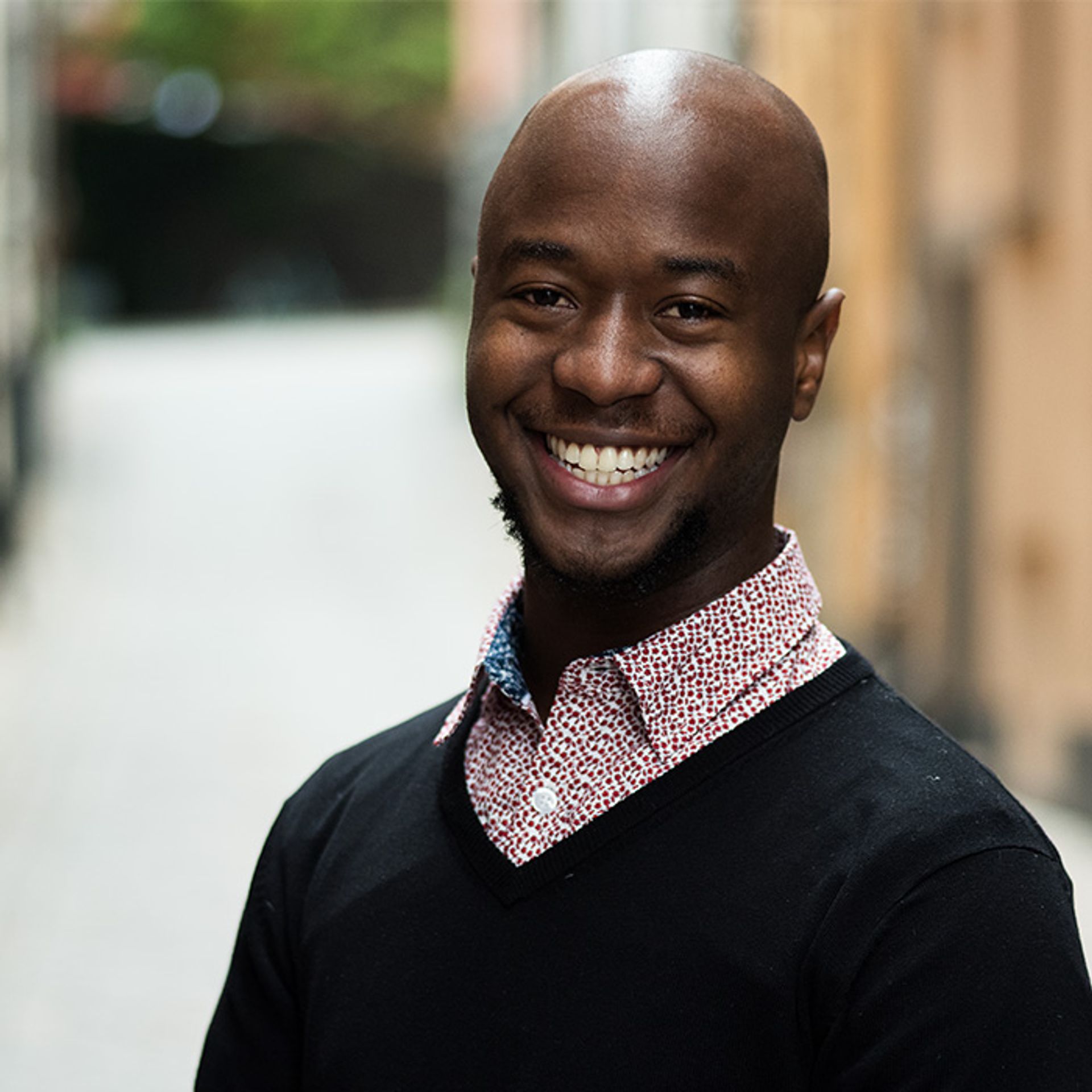 Learning Swedish in 6 months
When I first arrived in Sweden I set a few goals for the year ahead. Of course, since I was new to Sweden, speaking Swedish was one of them. The language was really fascinating and its closeness to English motivated me to want to conquer it as fast as possible. How fast? Let's just say I made a bet with my friends to learn the language in six months. After seeing the benefits of speaking Swedish (from getting jobs to impressing a date) I wish there was some sort of pill I could take to make the process faster.
Tapping into the Swedish resources
Now, you might think that is impossible to learn the language in a couple of months. Moreover, you might say that all the success stories are lies, but my bilingual friends would not agree. So on that note, my challenge has already started, let's master Svenska! The challenge started by tapping into a few of the free resources that Sweden has to offer. For one, having a Personnumer (the Swedish version of a social security number) gives you access to the public library system and the chance to register for the highly demanded Swedish for Immigrants (SFI) course. This free government run course is fundamental in your drive to learn Swedish, the only hiccup is there might be a long queue in your city. For Malmö, it took approximately 3 months before I got an update on my application to study Swedish.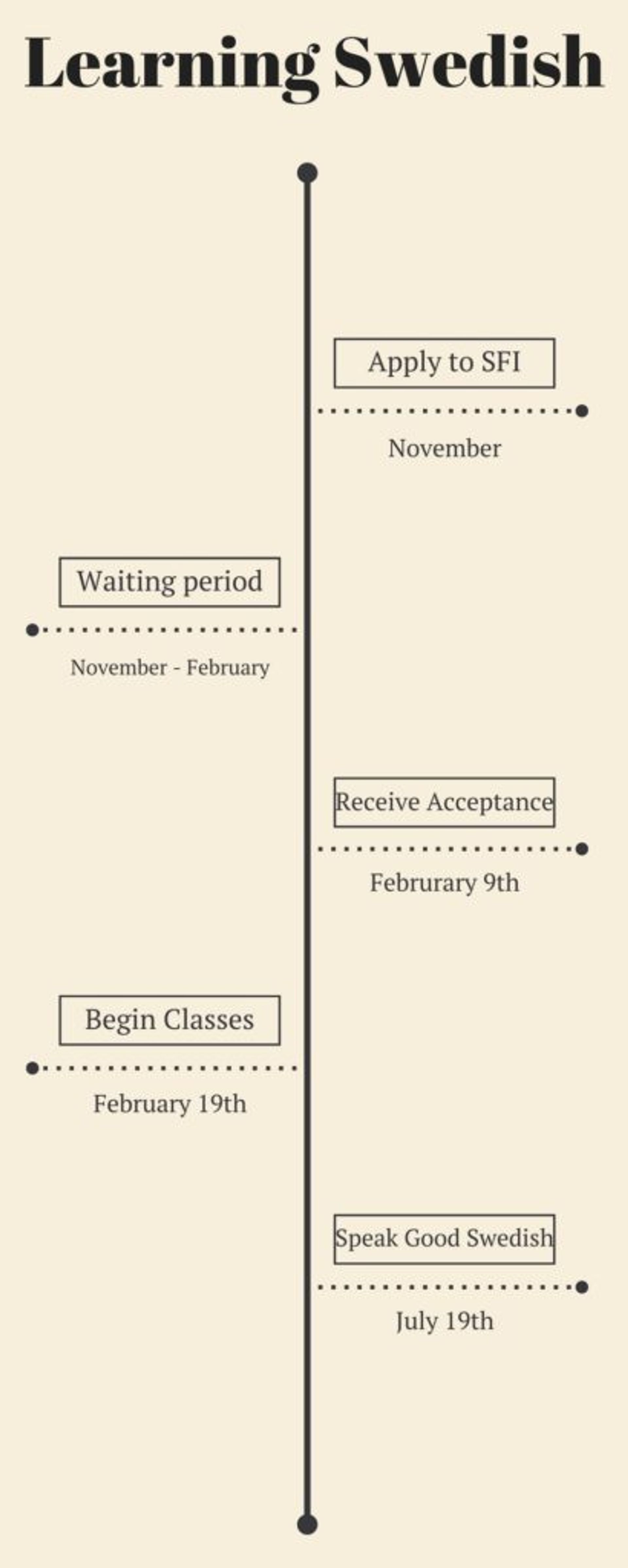 As of now, I have been in classes for almost 2 months and I can say that my reading and pronunciation has improved exponentially. I am also really excited to go to classes because of this. Or… maybe it's the nostalgic high school vibe my school building has, you know the long corridors, diverse population and a huge clock that reminds you every time you are late for classes? Apart from that,  the major question is, will I be able to speak Swedish at a good level by July?
It is possible!
As long as I can find more time to study on my own. Otherwise, I will still be pretty good at helping myself around.
Energy for Swedish
As with anything you take on you need to be committed and dedicated. This means giving a lot of energy and time to studying Swedish. For me, it is a bit difficult to balance Swedish classes with regular school life.  What's good is that SFI has a number of streams to suit your schedule, including full time and evening classes. I opted for the evening stream. This allows me to attend every Monday and Wednesday evening. Though I have 6 hours of contact, things still get a bit messy when I have exams to write as I simply put Swedish on a break. My classmate Sejla is one who is also struggling to balance Swedish classes and her party… I mean work/school life.
Recording: Sejla from Bosnia and Herzegovina
Speaking with friends
An awesome thing about the studying Swedish at a school is that end up meeting people who are at the same language level as you. Even more beneficial is that they are probably as equally motivated as you. This helps a lot, as you can test out your new language skills with confidence and not feel too stressed about pronunciation and grammar. Thank God for my friend Agron who can quickly give me a hint in classes when I go blank. He has been studying for a short period and is already pretty good ! Here's what he had to say about his experience so far.
Recording: Agron from Albania
All in all, it isn't the biggest challenge ever, but I suggest downloading some apps or use some of the free websites to get your foot in. It always a great experience to learn something new, I cant wait to say 'Jag prata Svenska!' and it being 100% true. Until then, I'll leave a few links to awesome resources so you can start speaking.
Duolingo ↗️
Memrise ↗️
HejSvenska ↗️
Tyda.se ↗️