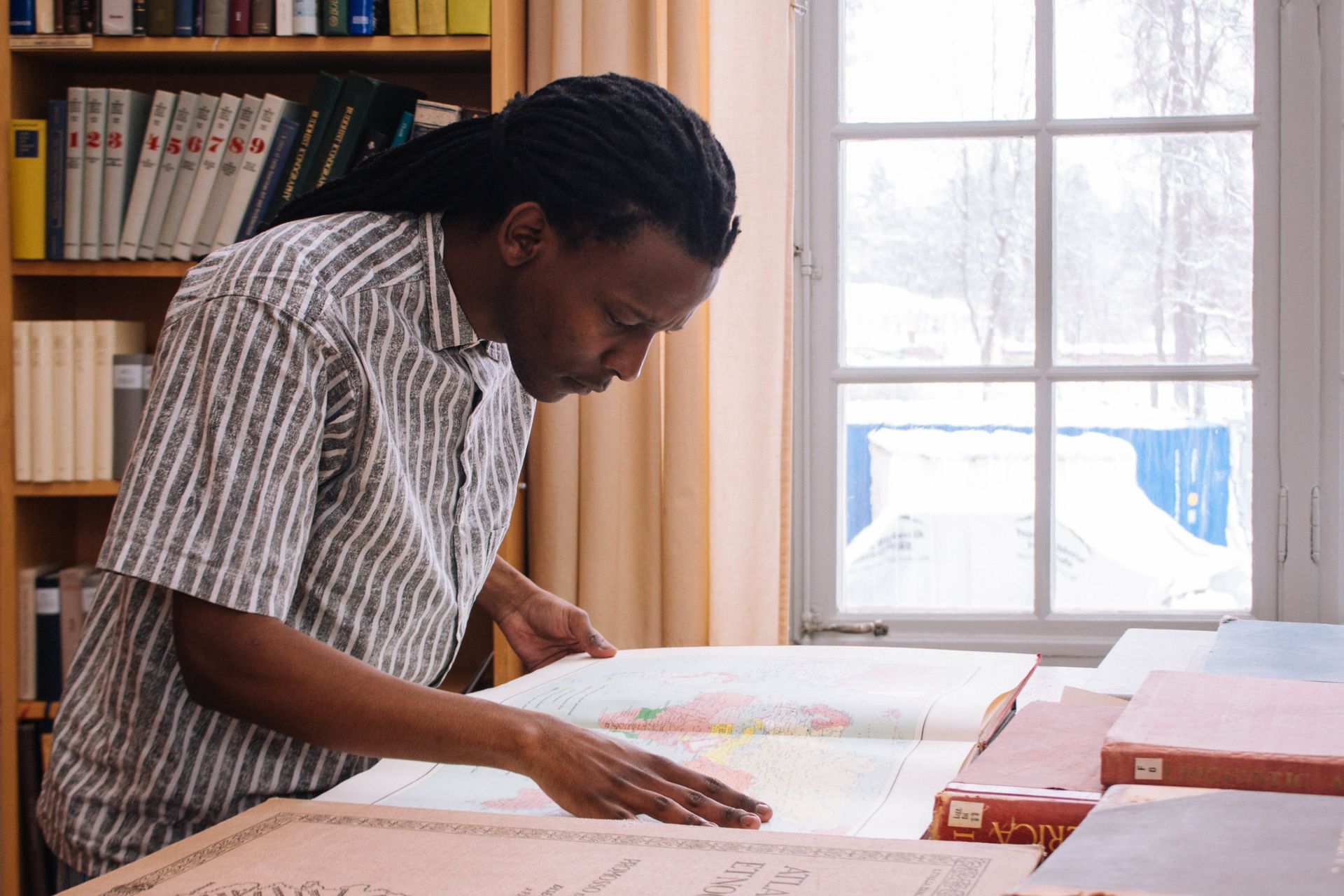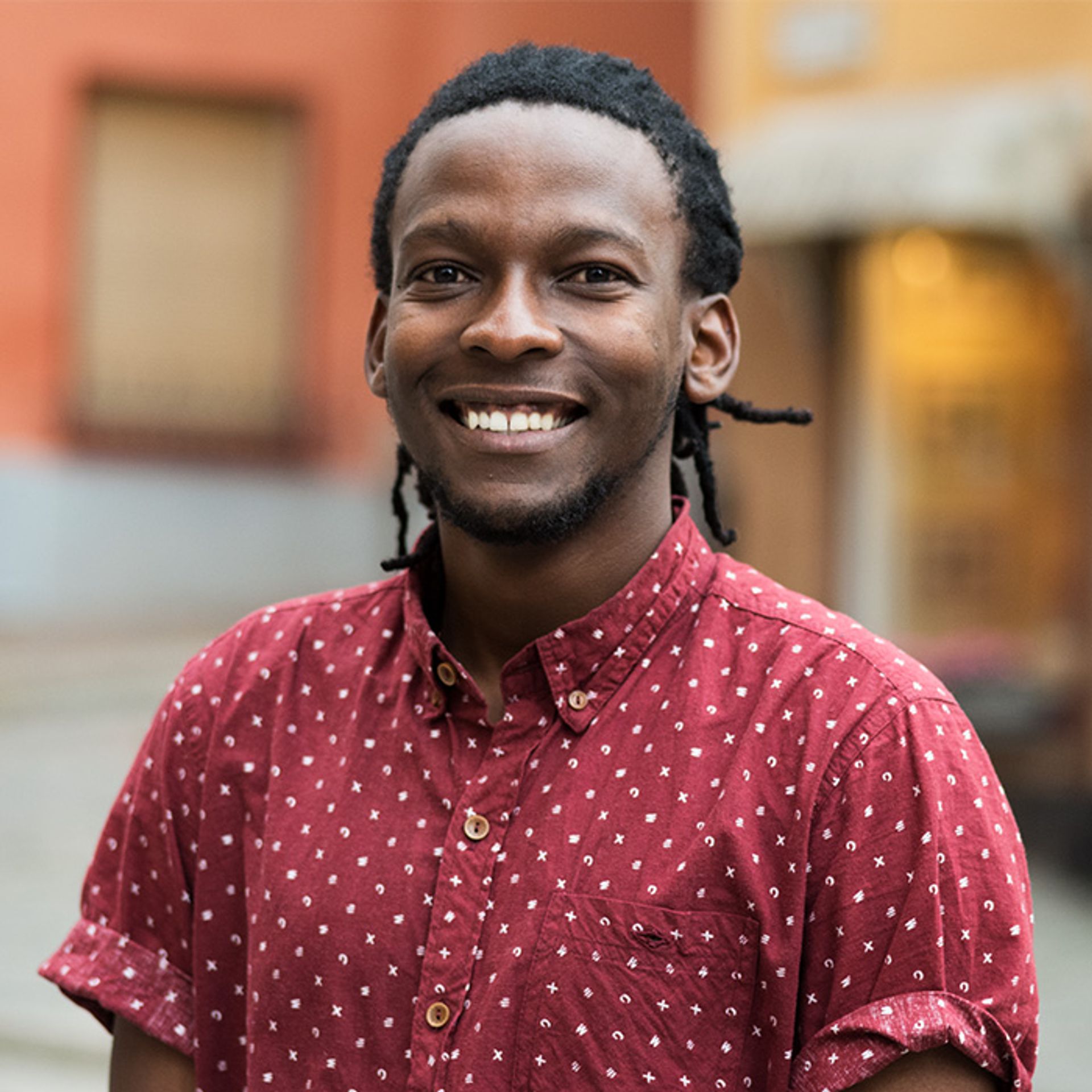 I didn't realise just how different the structure of the academic calendar would be when studying in Sweden. It took me a while to figure out the schedule at Chalmers, so I thought I'd share my some tips and information!
Semesters
The academic year is divided into 2 semesters. The semesters usually start around August (the autumn semester) and January (the spring semester). It is also important to note that the Swedish word "semester" means holiday or vacation in English. So if a someone mentions semester, it's often a good idea to clarify if they mean the Swedish or English word. There's a world of difference between the two meanings!
Study periods
In each semester, there are 2 distinct "study periods" also sometimes called "learning periods". These study periods are often called "terms" in other countries. Each study period is 7 to 9 weeks long. A study period ends with a few days of self-study, followed by exams. Most students take on 2 courses each period. An exception to this at Chalmers is that during the last semester of Master's studies, students write a thesis rather than taking courses. I think it's a good part of getting a well-rounded education.
Registration, exams and sign-up (at Chalmers)
At Chalmers (which I wrote more about here!), you register online for your following semester's courses, as well as each exam you write. This is quite important, so plenty of reminders are usually sent throughout the year. The examination portion of study periods usually ends on a Friday/Saturday. At Chalmers, it is sometimes possible to write exams on a Saturday, which was new to me! There usually isn't a holiday after a study period. However, you'll most likely have a weekend off and perhaps 2 or 3 extra days, depending on your course schedule for the following period. This is usually the perfect time to go on short trips!
See below for a typical semester schedule: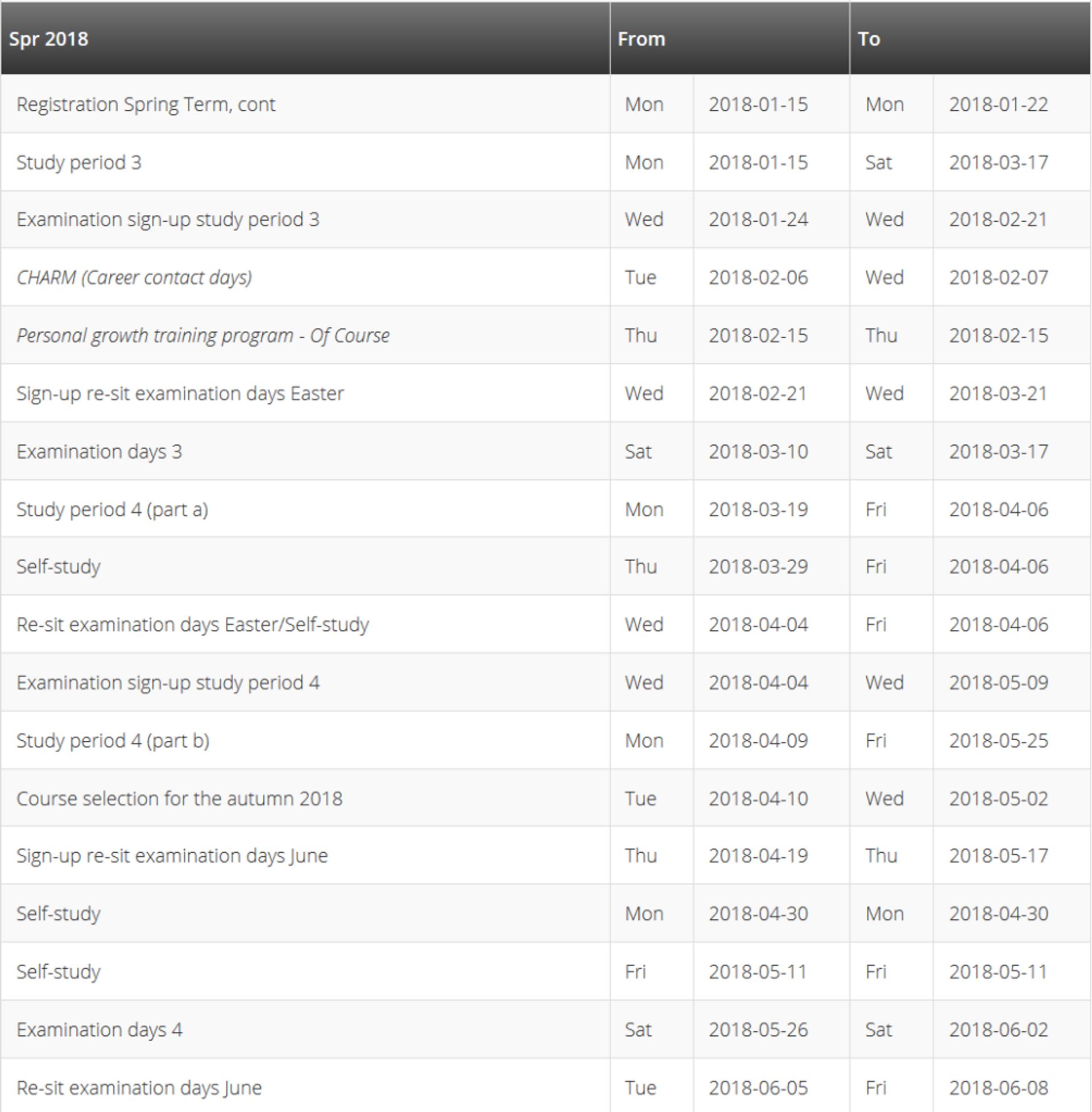 Holidays
The major holidays during the year are at the end of each semester. So, you usually get about 1-2 weeks off in December, depending on your exam schedule. There are also some other times around the year, such as during Easter or re-examination times, where you can get about a week off. Of course, there's also the long summer holiday of about 2 months in June/July!
Variations
Of course, course scheduling varies between universities, and even between faculties at universities. Some of my friends do not write exams, but are graded on essays and reports. Some write an exam every few weeks before moving on to a different course. If you're unsure, check the university website, as they normally have all the dates posted months in advance.
Hopefully you know a little more about what to expect of study scheduling in Sweden! For more specific details about Chalmers exams, see Andrés' post: How exams work in Chalmers.