I hadn't realized how much I missed my mother and sister until I saw them disembarking in Lund's train station yesterday.
My mom and my sister came all the way from Brazil to visit me and my heart now is in pure joy for having them here in Sweden visiting me and being able to show them the place I now call home!
By the way, if you are getting the visit of a big family group you should read Inez's post clicking here.
The first moments were very shocking, as they arrived in Lund during the coldest days of the year, but very soon they started enjoying the snowed landscapes and we had so much fun exploring the city all covered in white – if you want to see the pictures you can check this post.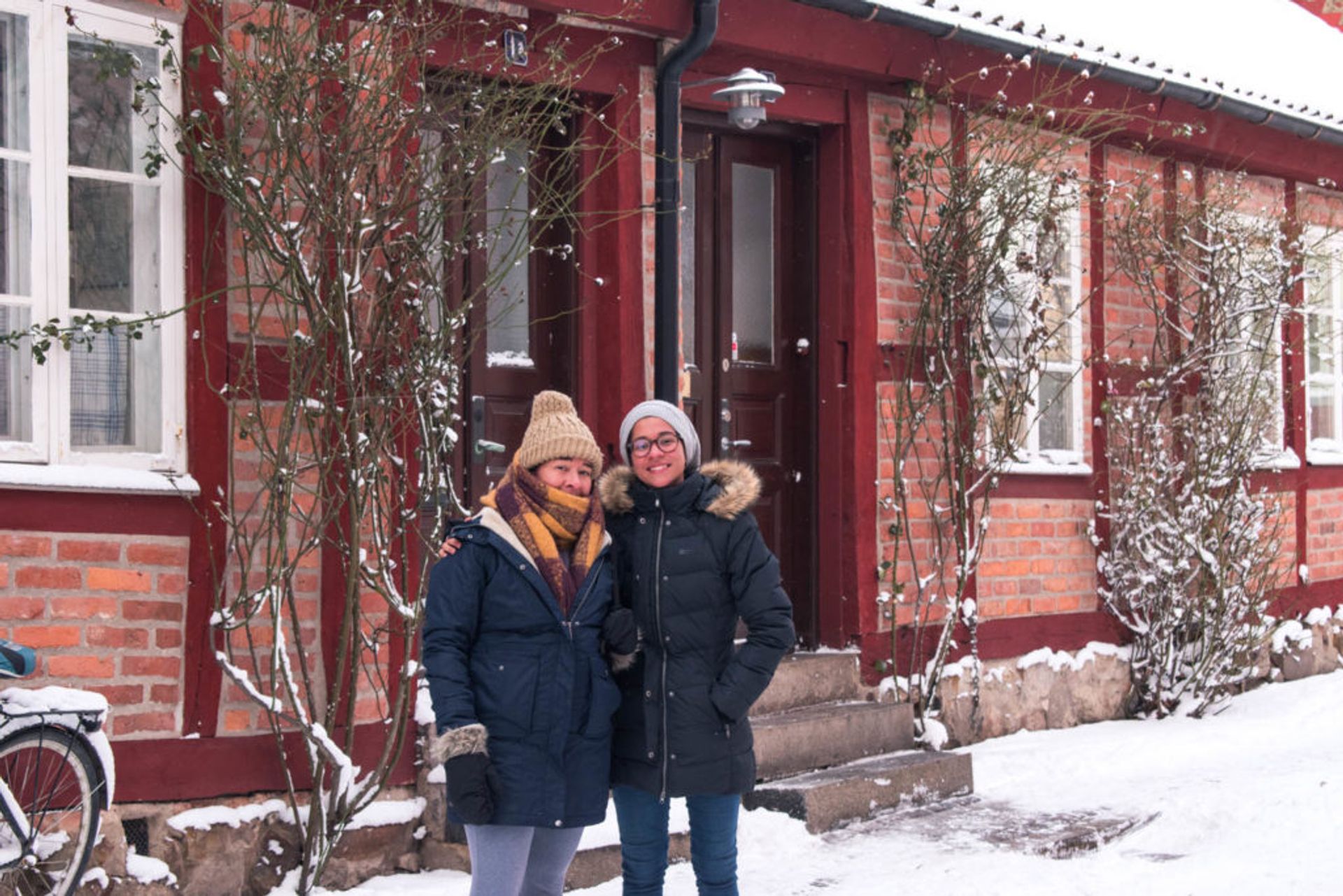 Although it is an emotional moment for me, the experience of having them here has also been very clarifying and helped me understand how smooth my adaptation in Sweden was and how integrated I feel with its lifestyle nowadays.
Observing them navigate in Sweden is amazing and I feel I am having a second chance to discover so much about the culture, food, habits and places, and this time with a different and more experienced background.
Their reactions to ordinary things in Sweden, such as Systembolaget, fika, silence, snow, and recycling habits are so genuine that makes me feel like I am discovering it all over again. And I love the opportunity of seeing Sweden in a different and new perspective!
Showing them around, introducing to my friends, explaining more of my routine and how things work in Sweden feels liberating as now they not only understand but have experienced my reality and can relate to the changes it has provoked in me.
And with this process, I am having the chance to identify so many aspects of the Swedish culture that I naturally absorbed over the last months and being able to conclude that I really like them.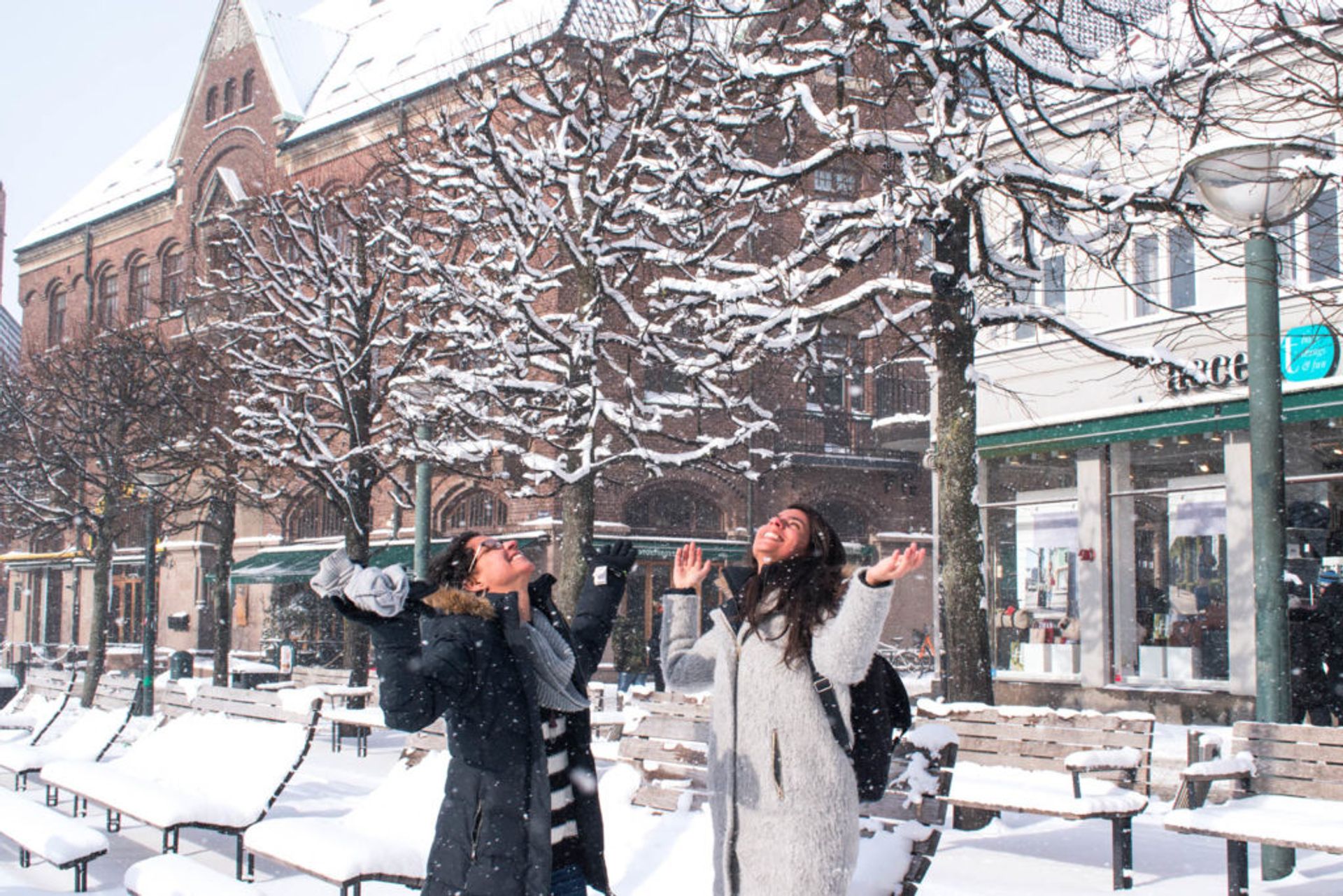 For example, we Brazilians tend to communicate a lot and share basically everything with everyone. But I have changed a lot since I moved to Sweden and became a more quiet, introspective person, who really appreciates personal time and space.d
And let me tell you, I am really enjoying that and I am glad the winter in Sweden taught me so many precious lessons of valuing more my own company.
Not only me, but my family recognized I am now a more tranquil person and I can relate that to all the difficulties I faced over the last months, which developed more my resiliency skills as well as (finally) convinced me that trying to control everything is not worth it.
I admit that by giving up on the need to control everything, I am now able to enjoy more the present moments and appreciate the surprises of life in a light and funny way. And Sweden has provided me the means to do so!
Also, I feel more confident and mature now and getting their feedback on how much I grew and developed during my stay in Sweden was very rewarding.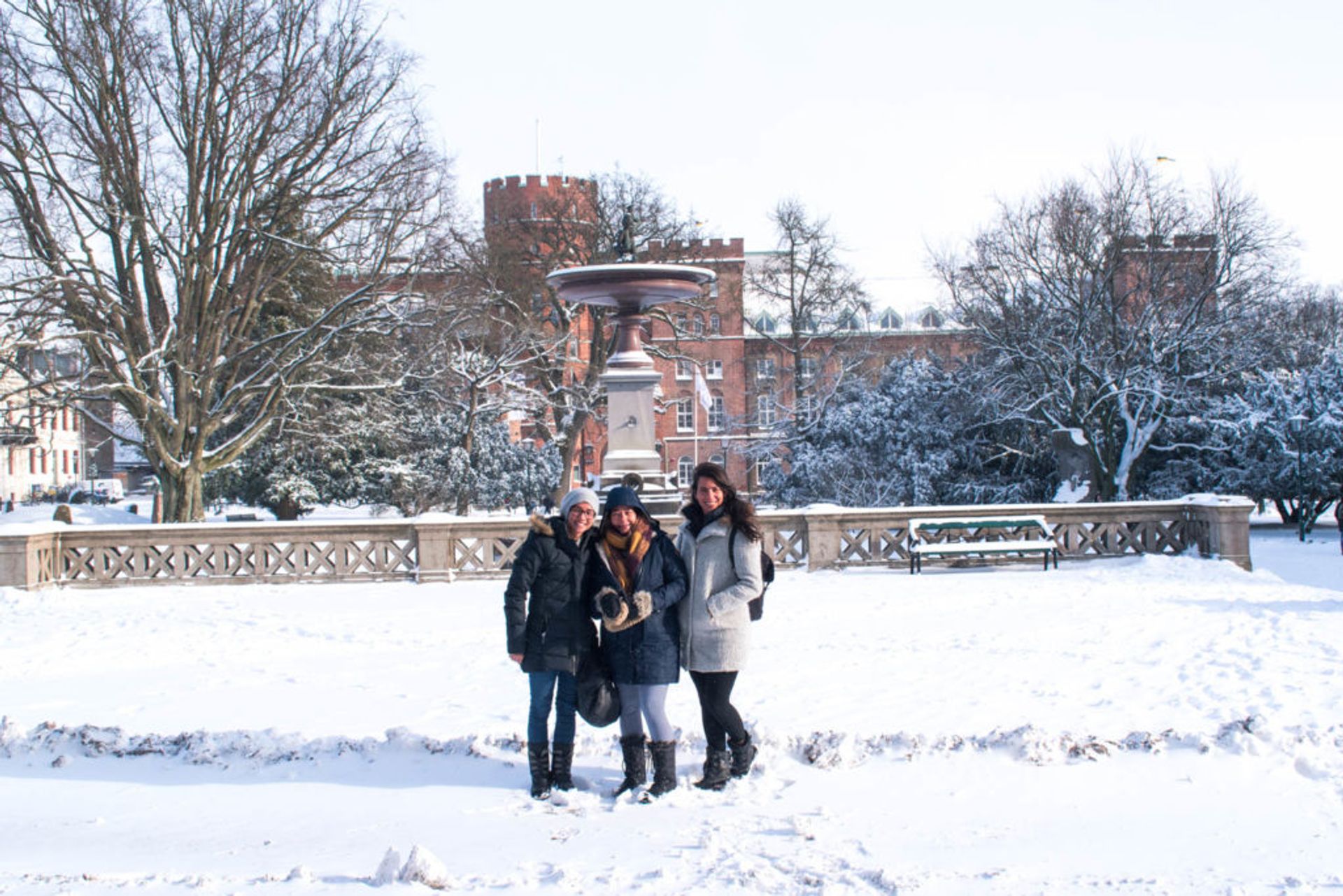 I am in awe of being able to analyze Sweden trough different and fresh perspectives and for having the chance to take a closer and more critical look at the changes in my life.
It has been a very happy week for me with them around to share magical and lovely moments and also to reflect on so much we all have changed and grew, in different circumstances and ways.
When they are gone my heart will be full of saudades and also good memories and reflections!