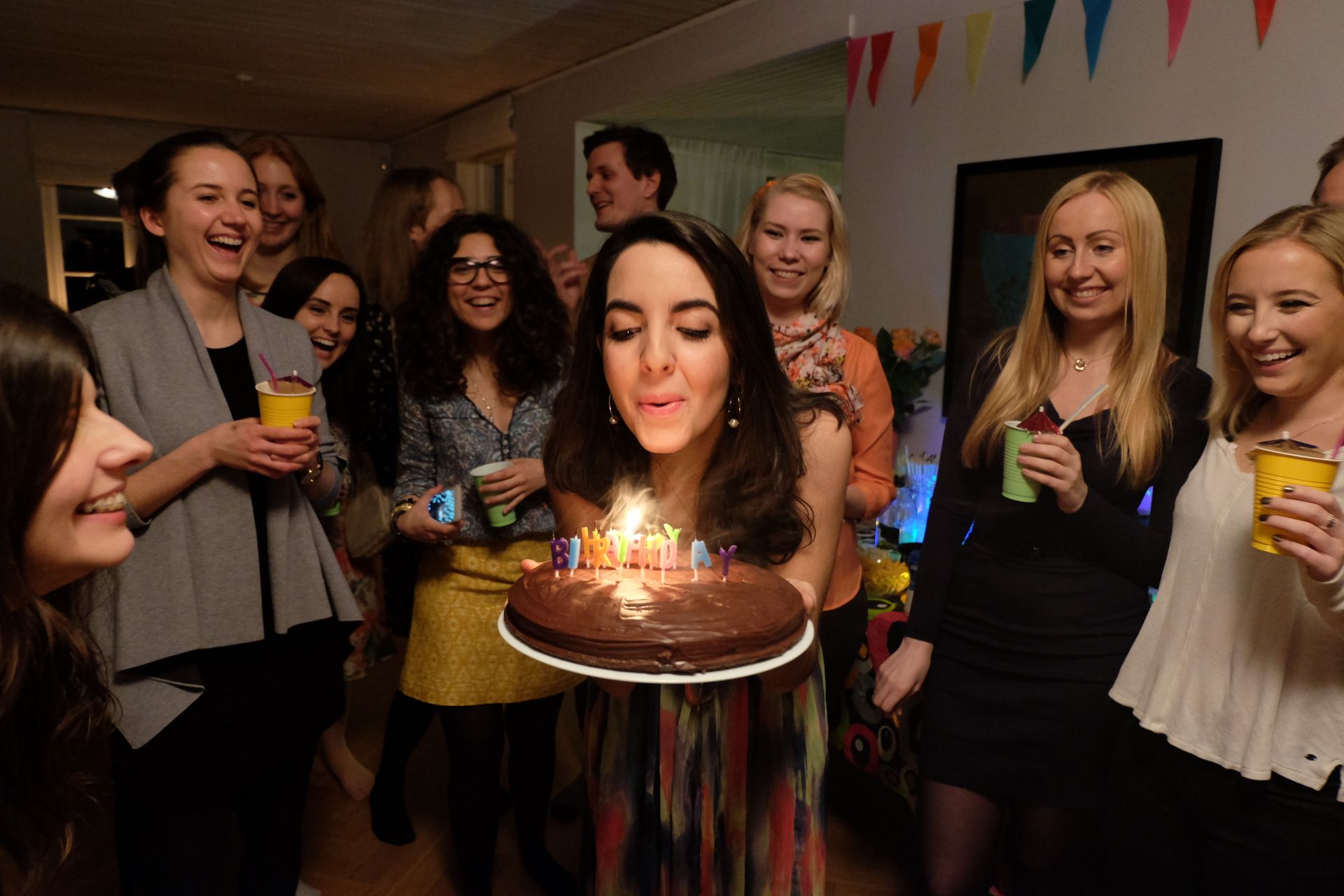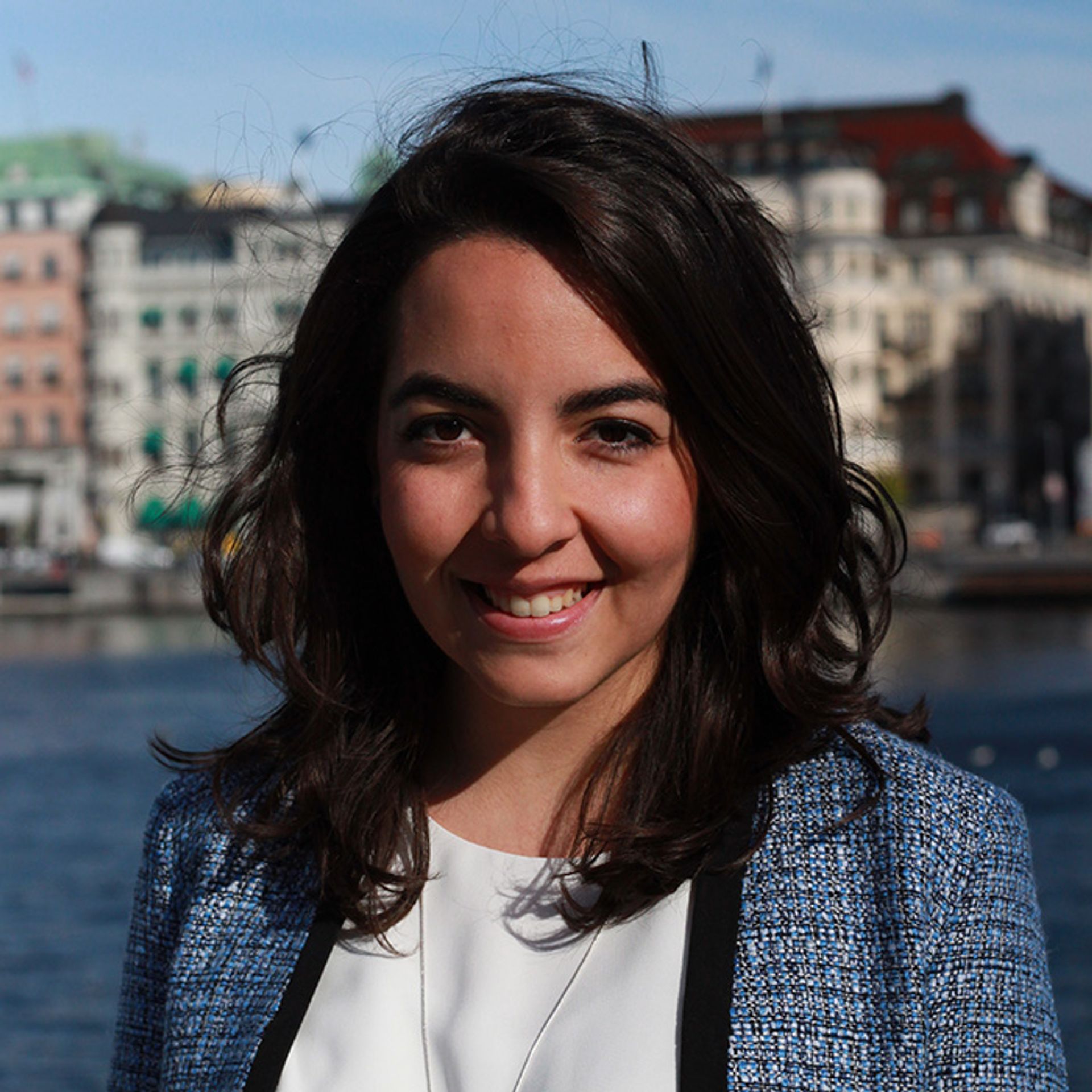 The clock marked 8:00 p.m. and the doorbell rang, it was a cold rainy day of February but I was wearing a colorful dress and a flower in the side of my hair. I opened the door, the first guests had arrived, just on time, I thought to myself.
Grattis på födelsedagen! They said (which is the Swedish phrase for Congratulations or Happy birthday!) and gave me a hug and some flowers. I knew already it was going to be a very fun night and yes, it was.
Since I can remember my birthday has always been a 'big thing', mostly because coming from a Latin culture, we like to celebrate everything, especially birthdays! From house parties, to theme events or going out with friends. A birthday celebration is an open window to a new culture. It's the perfect time to get together with all the people that mean a lot for you and have fun together.
Celebrating in Sweden was no exception, it's super fun to celebrate with new friends and have a break from classes and the daily routines. For my last birthday the theme was: Tropical, to bring a bit of my culture to Sweden, but now I'm curious how is the other way around, so I did a little research about how to celebrate your birthday like a Swede.
Celebrate your birthday like a Swede
Embracing the traditions and culture from your host country its always a good idea. So, I asked around to my Swedish friends and this is what you need to do to celebrate your birthday "the Swedish way".
Traditions
My friend Mattias said most of the traditions depend on how old you are. "When you're a child you invite all of your friends and your classmates and you have a birthday party with hot dogs and cake! When you're older you usually party, inviting friends and family over for dinner. If you turn 50 or another even number (20, 30, 40), you usually travel somewhere! I know plenty of people that went to New York for example!"
I also asked to another friend Malin and she said it might be a little different depending on your families tradition, "but I'm used to being woken up in the morning by my family singing happy birthday ("ja må du leva" in Swedish) and bringing me presents I open in bed. Then we usually have birthday celebration with relatives in the evening with dinner and cake".
You're also expected to bring your own birthday cake to work and as a student, bring some candies to share with the class (I thought it should be the other way around but, oh well hahah)!
Green cake? Yes.
Talking about cakes, the traditional cake is the princess tarta. But don't get fooled by the green outside made out of marzipan, it's actually very tasty and super sweet. It's made of: alternating layers of airy sponge cake, pastry cream, and a thick-domed layer of whipped cream. Yummm!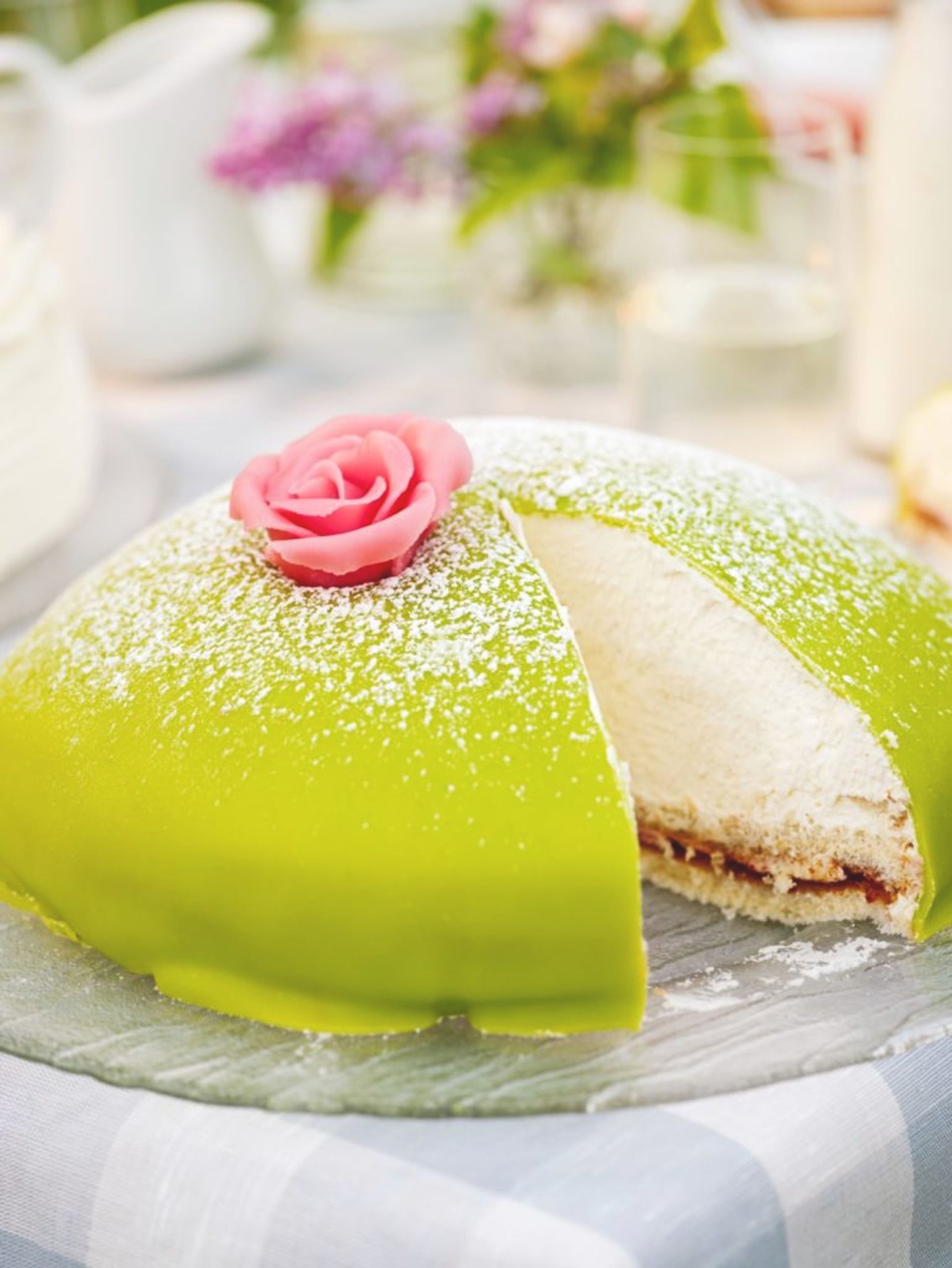 Hurra, hurra, hurra, hurra!
If you have been in Sweden for a few months already you probably have noticed that Swedes love to sing (Midsummer celebrations, crayfish party, St. Lucia, etc.), and this is not the exception, so expect the "ja, må han/hon leva" song (the happy birthday song), which means: Yes, may he/she live! And then it follows Yes, may he/she live for a hundred years! And repeat. At the end everyone says hurra, hurra, hurra, hurra (4 times, don't forget)!
Breakfast in bed and hissing the flag
As Malin said many people also get breakfast in bed, and they also hiss the flag! – Most Swedish have a flagpole in their backyard and if not, they usually have a small wooden flag pole to put on the tray or a table.
Gifts!
Regarding gifts there's nothing specific you are expected to give (or ,if it is your birthday, to get), flowers or chocolates are the most common, and sometimes a birthday card, but regarding cards "We usually have cards with the age on, making fun of how old you get!", said Mattias.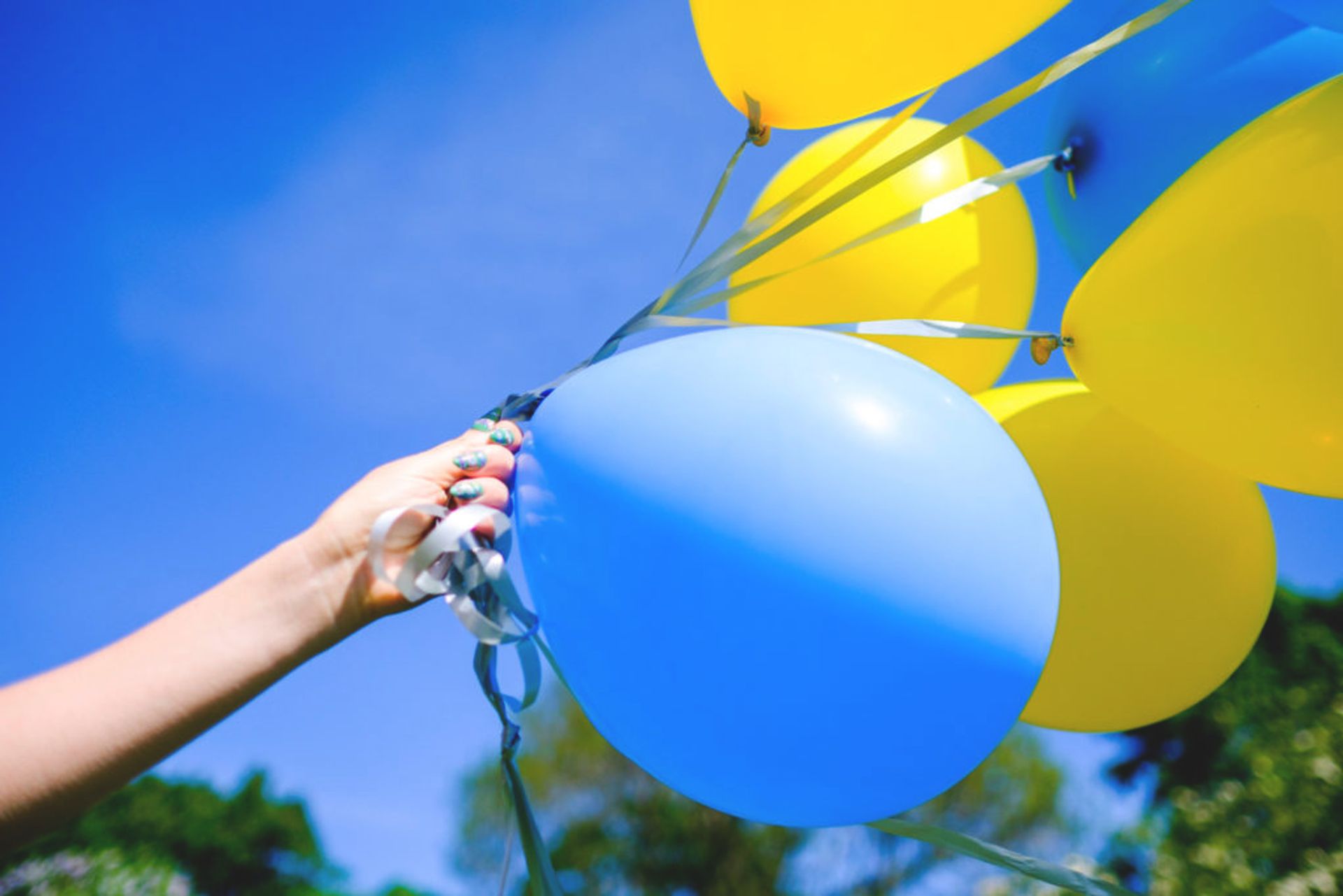 Is your birthday coming soon? Here are few things to keep in mind.
Planning
Choose the date with time and (ideally) make a Facebook event with the people you want to invite or any other way you prefer, but make sure they are aware about the date and time. Last year I left the planning for last minute and it turned out the day I wanted to do it was already taken with other event from one of my classmates so I ended up having to celebrate on a week day.
Location
If you live in a student corridor you can reserve the common area for your guests. Its also common in Lund go to an "after party" to a student nation. It all depends in what you feel like doing or what you enjoy.
Food
The most common is to offer some snacks, cake and non-alcoholic drinks and you can tell the rest of the guests to bring any additional drinks they want (the student way, so your $ won't fly away!). Back home I used to buy a cake, but apparently here this is considered that you didn't try "hard enough" so ideally is better if you bake it yourself, or let someone else bake it for you! 😉
Theme celebration
Theme birthdays are always fun and as an international student people will always be curious of things that are "typical" where you come from. Last year I  asked my guests to dress according to the occasion ("Tropical", so lots of colors and prints!) I made a playlist of Caribbean rhythms and let me tell you… it was very very fun! I taught my friends some dancing lessons and we had a real cultural exchange.
Collaborative Playlist
Spotify got your back for this! Create a playlist of your favourite tunes and share it with your guests so they can also add some songs and there's something for everyone. If you have a theme birthday tell them about the idea so the songs go according to it.
When everything is set and done there's only one last thing left to do: ENJOY!!
How do you celebrate birthdays in your country? Do you have any cool idea of how to celebrate your birthday in Sweden or when living abroad? Let me know in the comments.
Today is my birthday and this year the theme is: Glitter!, to fight the last weeks of winter with some sparkle. But this year I'm looking forward to include some of the Swedish traditions as well. Hurra, hurra, hurra! 🙂
/Ivanna