What to do with all this snow?
I hadn't put on a pair of skis in almost 15 years, but when I was called by a Swedish friend and was invited to a local hill, Middagsberget, in Vännas for a weekend of skiing, I couldn't say no. It was no problem that I did not have skis myself; the local training center in Umeå, IKSU, has a rental shop included in their gear store. This is an excellent resource for not only for foreigners like myself who need equipment. This shop also benefits anyone looking to have weekend getaway hiking, camping, climbing, or even just having a fire by a lake, but don't have the gear necessary. Along with selling outdoor goods and renting gear, they also offer outdoor adventure trips such as snowshoeing, snow running, backcountry skiing, etc, for reasonable prices.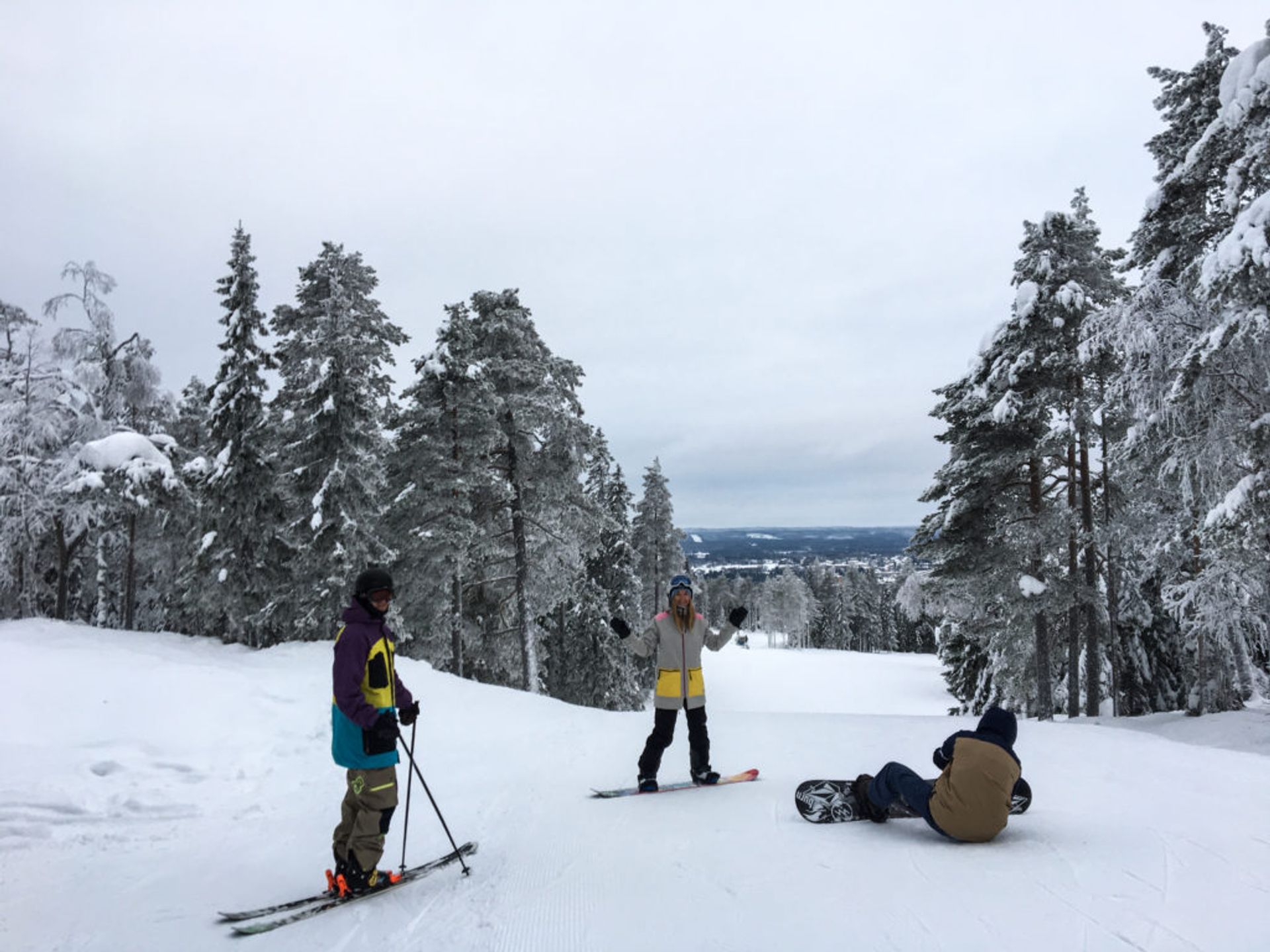 Weekend Getaway
Although I am excited to try one of these IKSU sponsored trips, it was nice to go out with a local I know. We had a leisurely morning getting coffee and lunch, and picked up his Finnish friends before leaving Umeå. After only thirty minutes of driving, we turned onto a one lane road that lead to the base of a small series of snow covered hills. We parked in an open field, walked several yards to a red cabin lodge where we bought passes for the day. The passes consisted of paper sheets that were tucked in to an arm band that were slid over your jacket.  This was such a contrast to the massive lines, the expensive prices, and stressful process of gearing up for skiing back in California. It was a welcome surprise!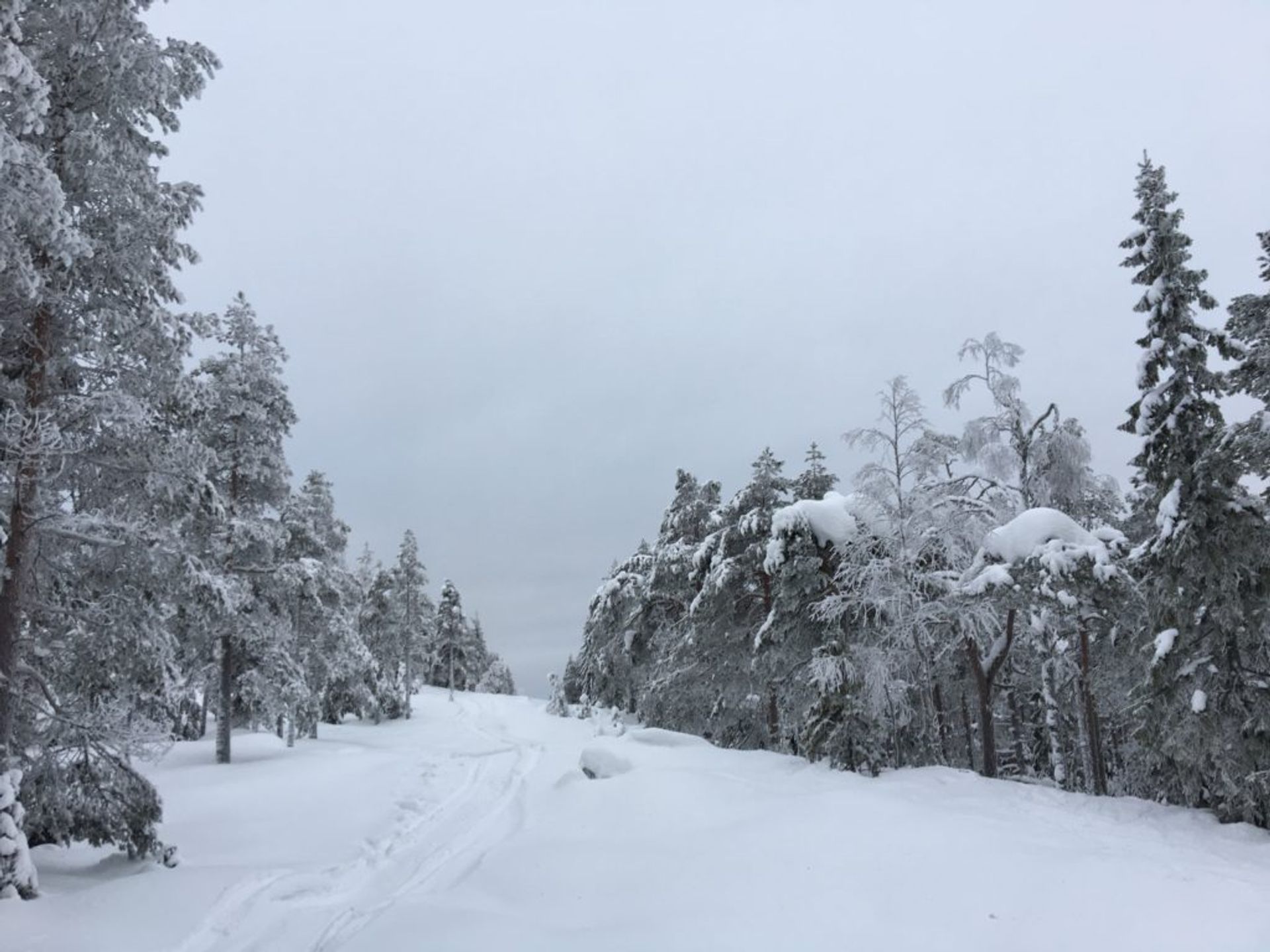 Starting Young…
I have to admit, the first run down the mountain was a little terrifying. But once I figured out how to use the t-shaped lift system without falling back down the hill, and found the rhythm of skiing again, I relaxed and had a great time. Maybe next time I will check out the super pipe that Middagsberget is known for…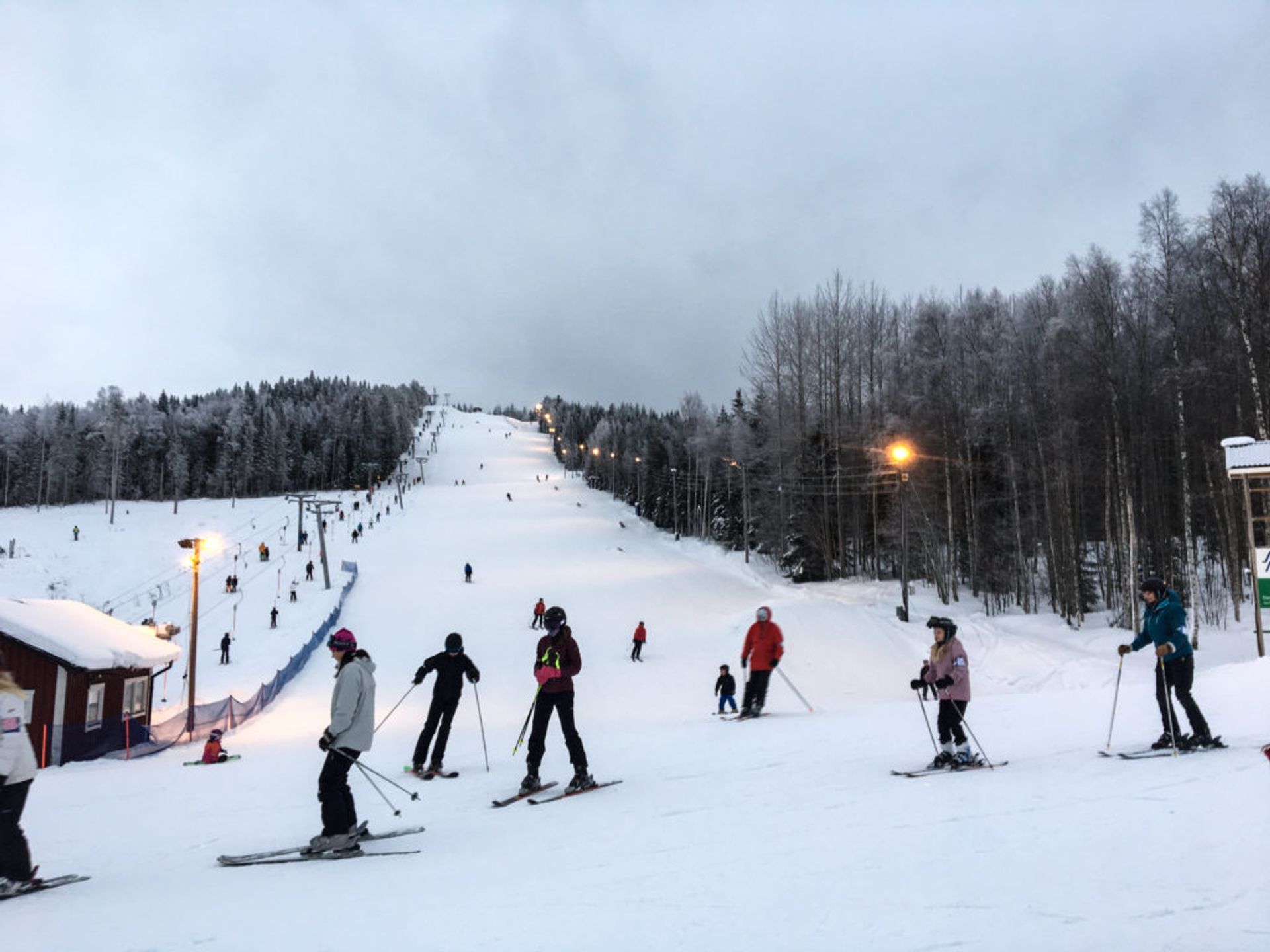 It was incredible to watch children no more than 5 years old shooting straight down the mountain past me, with no fear! Speaking with my Swedish friend, he told me that as soon as kids can walk, they put skis on them and send them down the slopes. No wonder they are all amazing… For breaks between runs, the lodge was a great place to buy warm drinks, and there were fire pits with fur lined benches to sit around outside. If you can't get to IKSU for rentals, you can rent here, and even take skiing  lessons.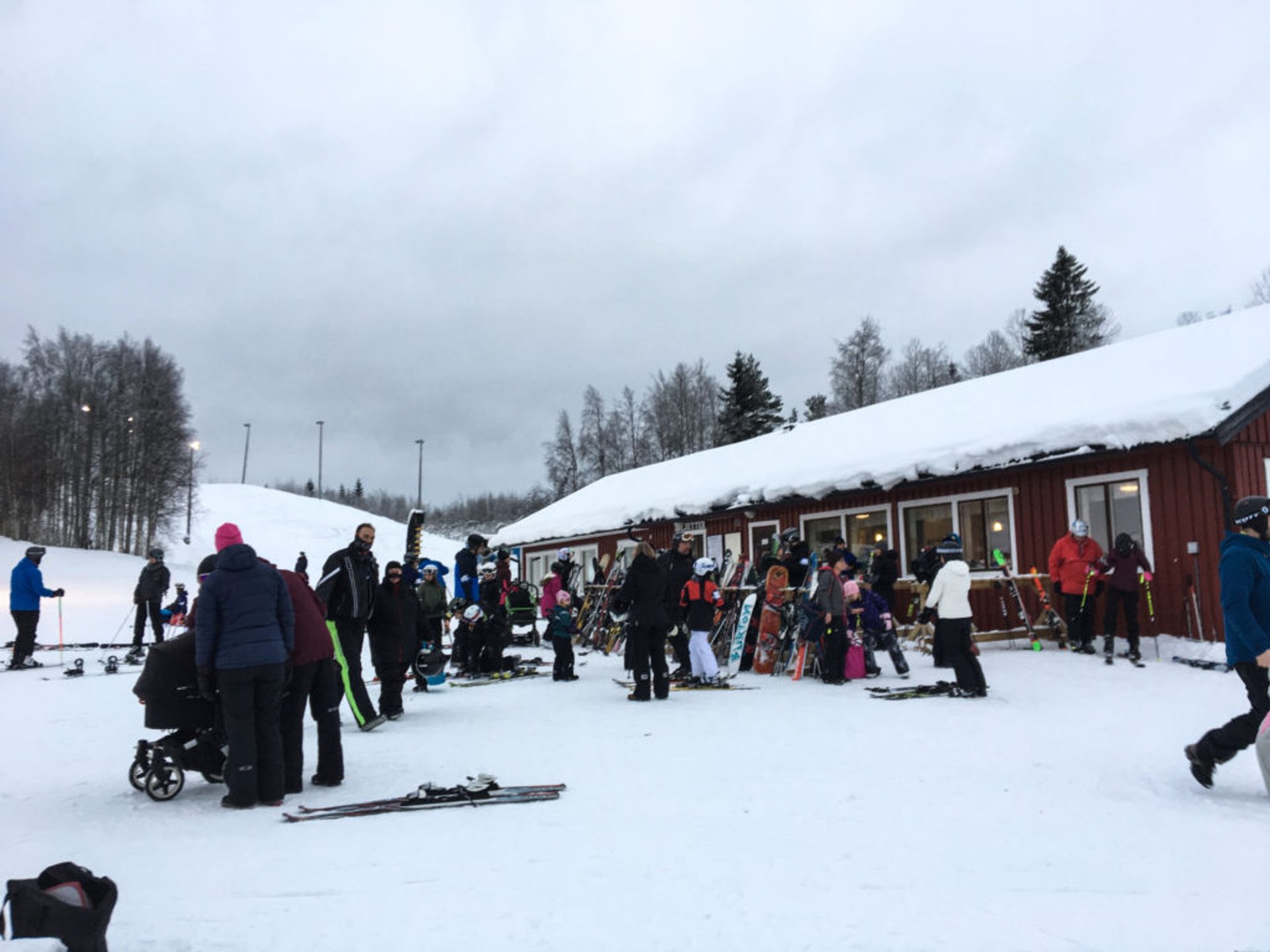 Skiing options, even in your backyard!
Middagsberget is not the only slope around Umeå, and there are numerous accessible places to ski around Sweden despite the country being known for its gently rolling topography. For example, within a 10 minute bike ride of city center there is a nice slope called Bräntberget. It is small, but perfect for families and university students wanting a quick run on some fresh powder. Here are some other places around the area that are known for their slopes, and are accessible but bus, train and car!