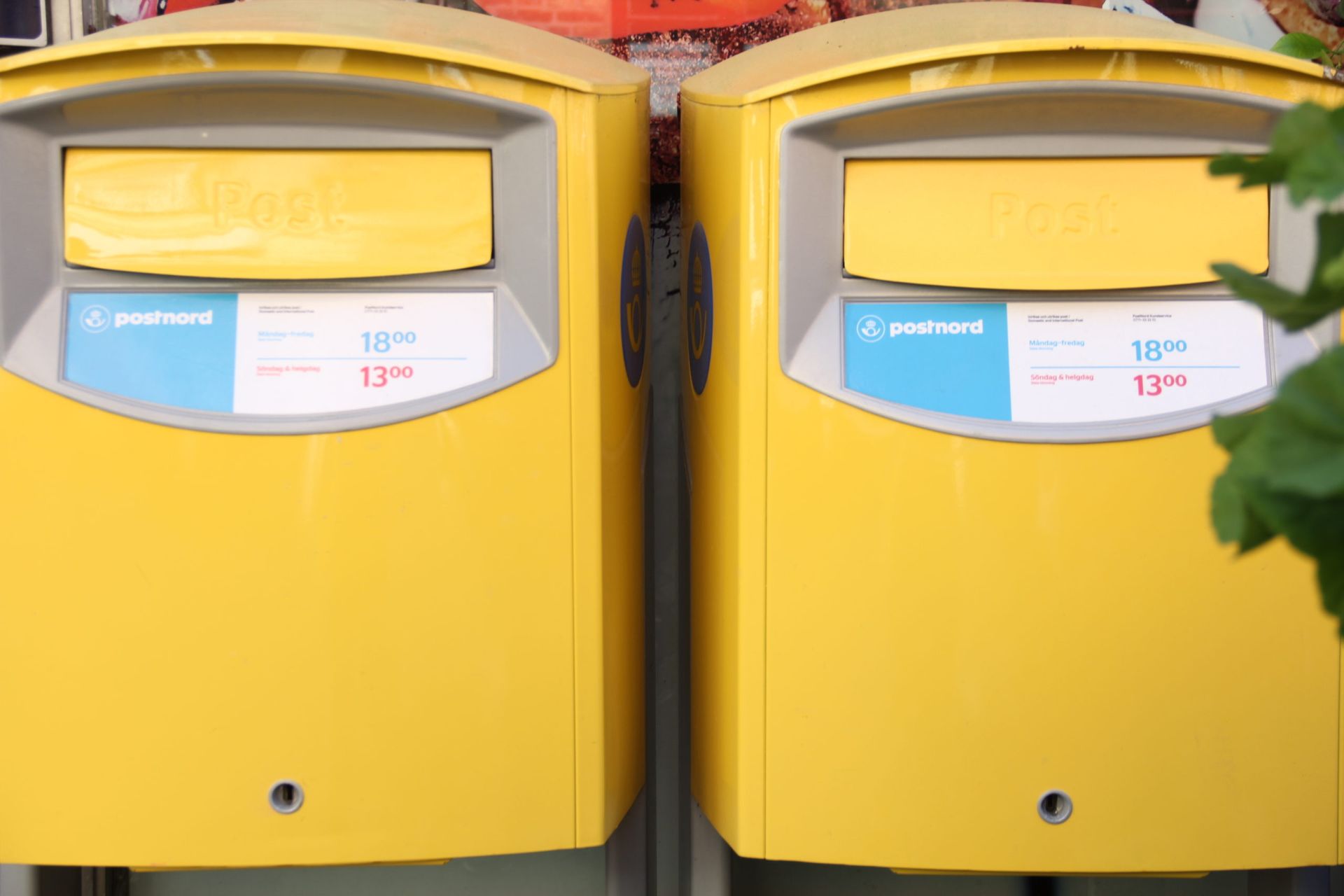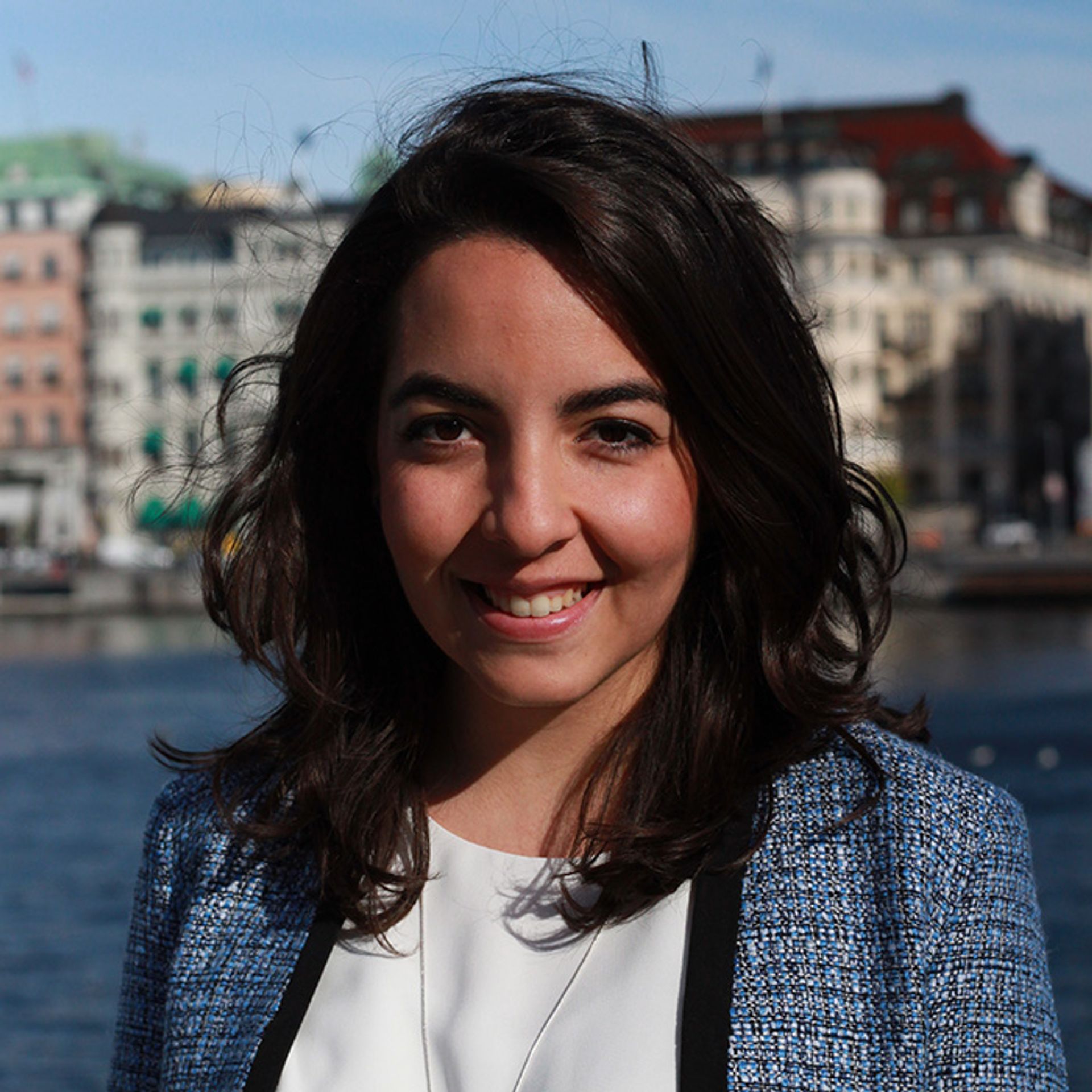 One of the exciting things about moving to another country is understanding and experiencing the dynamic of every day tasks; different ways of doing the same thing. Simple activities as receiving the mail can be a whole new experience. So let's talk about The Swedish Postal Service: Posten. ↗️ Around 2001 the country decided to replace the regular post offices (common in countries as the US and the UK) with "postal service points", where you can send off and pick up letters and packages. These points are located in supermarkets; convenient stores, gas station and so on, which make it very practical and time efficient. Look for the horn and a crown symbol with a blue background and you've found one!
Letters and postcards will arrive in your mail box but sometimes when you received a package (anything from a gift box from home or the recent things you bought online) you'll get a little white paper, called avi in your mail box, notifying you that there is a package waiting for you in the assigned store postal service point.
In the postal service points you are also able to send packages and buy padded bags, stamps, envelops and cartons with postage in different sizes, as well as the blue cardboard without postage that you can use it for mail things within Sweden.
Practical information
With a stamp of SEK 7 you can easily send a letter anywhere in the country. Add two stamps of the same value and you can send it anywhere in the entire world.
1st Class Letter Foreign
Usually arrive within 2-3 days within Europe
Post to any mailbox
Easy customs handling (up to 2,000 kr outside the EU)
Foreign letters ↗️ may weigh up to 2 kg. Mark the envelope by hand with the text "Prioritaire" or use our special sticker label.
Sending parcels internationally
Within 2-3 days in Europe
Leave with postal agent
Packing
To make sure that what you send will arrive without damage it is important that you pack it properly. Keep in mind that all packages are handled by machines, transported by car and loaded with goods of varied size, shape and weight. Therefore, package it properly to handle shocks, vibration and pressure. Place the objects into something soft that dampens bumps. Put them in a hard cardboard that protects them from pinching.
What is not allowed to send?
Be smart, there are obvious things you are not allowed to send like substances classified as dangerous. For an extensive list of what you can't send check this link.
Also take a look at custums information ↗️ for private individuals to make sure you follow all the regulations
Track your package and letters
Finally, once you've mailed your package or letter you can download their app ↗️ to track it and send some cool postcards!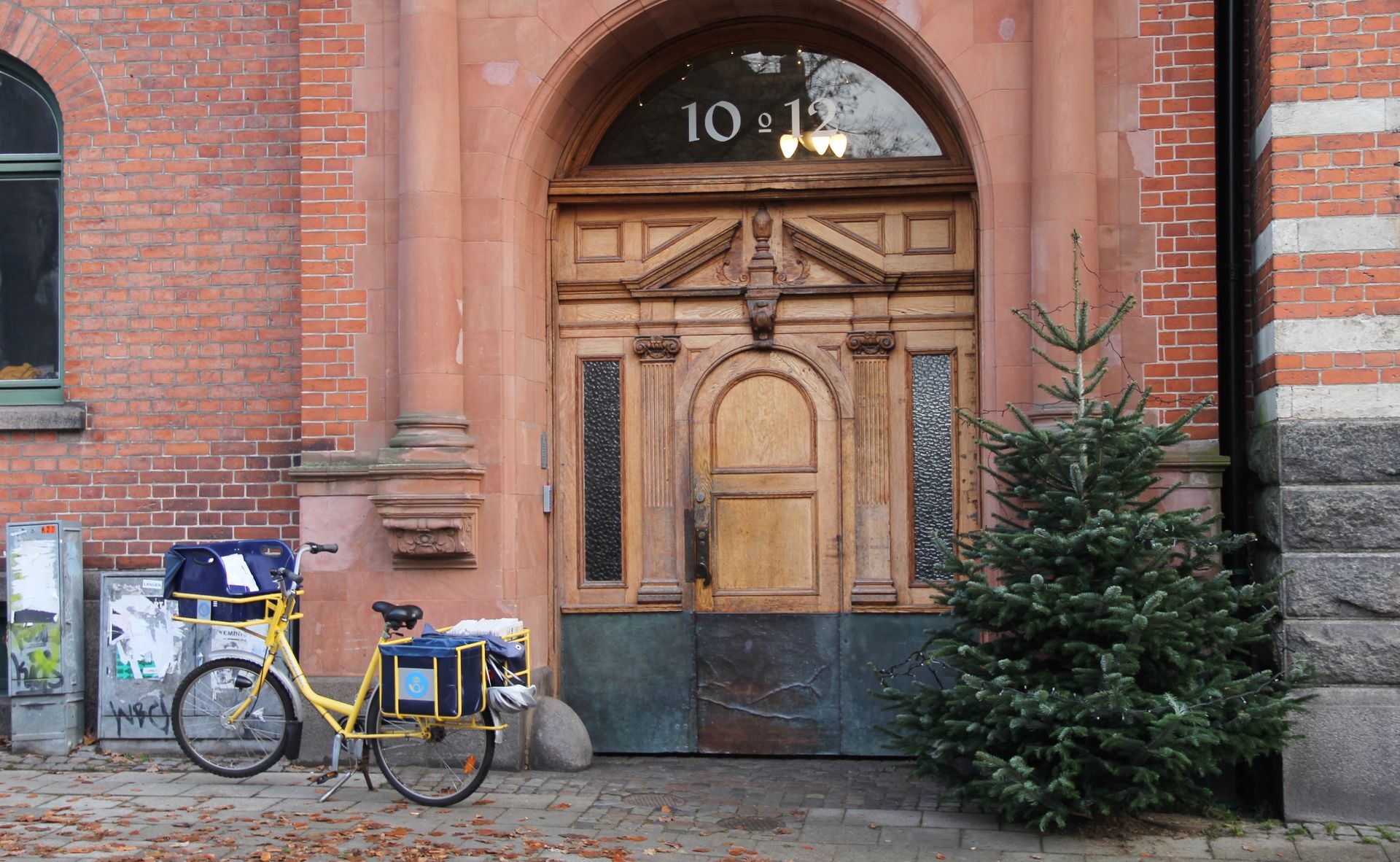 Now try it yourself!
Send a letter, a birthday card or even better a caring-package to your love ones, so they won't miss you too much. I know that in today's digital world many letters has been replaces with emails or whatsaap messages, stickers with emojis and postcards with pictures. But I still think a handwritten letter has much meaning within. It's a powerful detail that connects you with your loves ones despite distance.
Christmas is around the corner, so why not to plan ahead and send some letters to your love ones in your home-country; or even better a care-package with your favorite Swedish candies and a magnet for their fridge (that never fails), or if you're more creative try to place "Sweden in a box" and add some of the things your favorite things you can only find in Sweden. I'm sure they will love it. I'm already preparing mine 😀 (Mom, if you read this ignore it… it's suppose to be a surprise).
/Ivanna